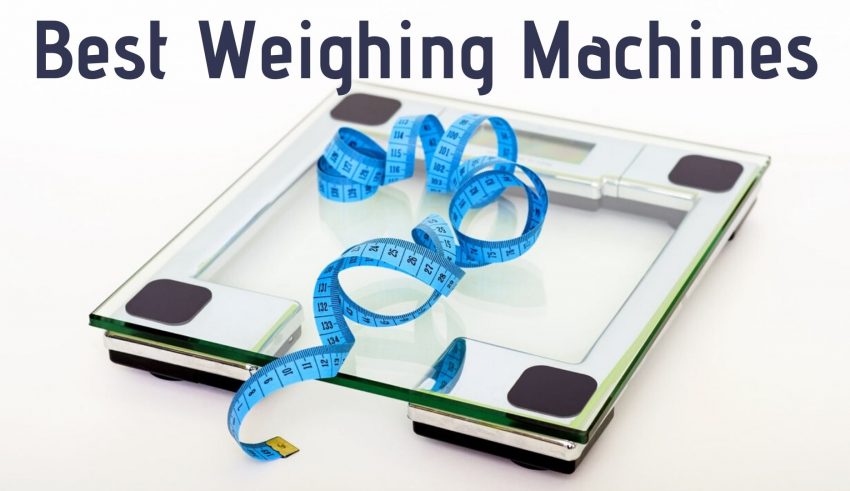 It is not an unknown fact that the modern lifestyle is not necessarily the healthiest. Climate change, junk food, and innumerable harmful diseases have made it extremely important to take care of our health, an.d that of our loved ones. It is crucial to engage in exercise and watch what we eat, but it is also equally important to keep track of our body weight. There are a no. of yoga and fitness apps available which can even help you in reducing your weight.
There are numerous health issues associated with being overweight or underweight. Also, tracking your weight on a regular basis can give you an actual idea about the effects your lifestyle has on your body. If you are trying to lose or gain weight, seeing your progress in numbers on the scale can be a great source of motivation for you to work harder towards your goal. There are lots of good weight scales available online, and
Here's The list of  Weight Scale Machines of our top recommendations: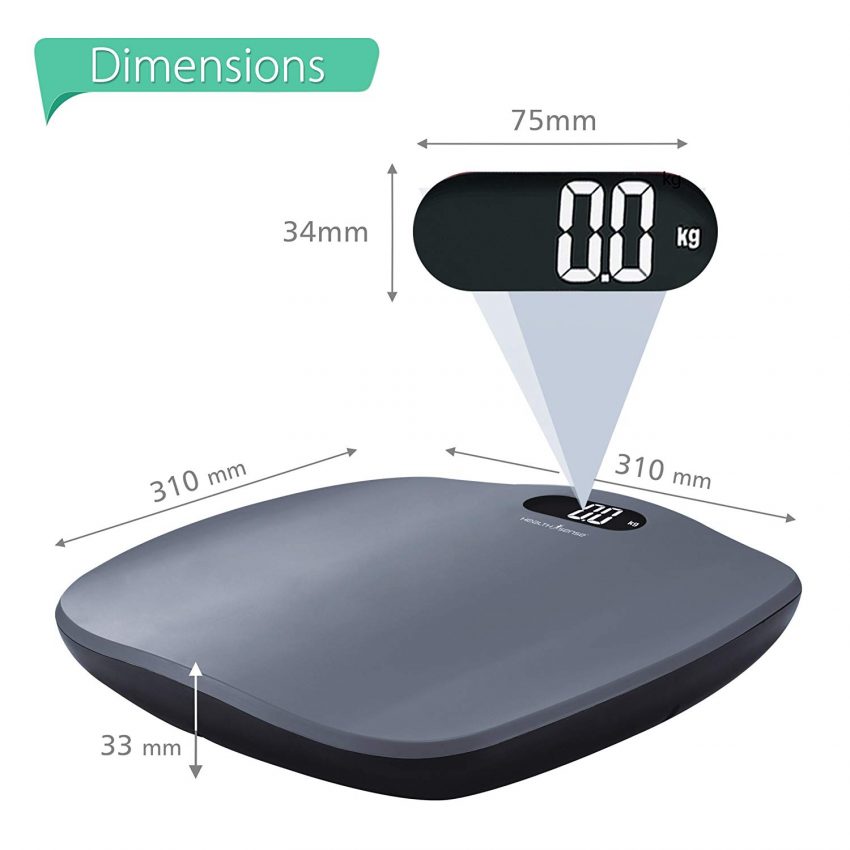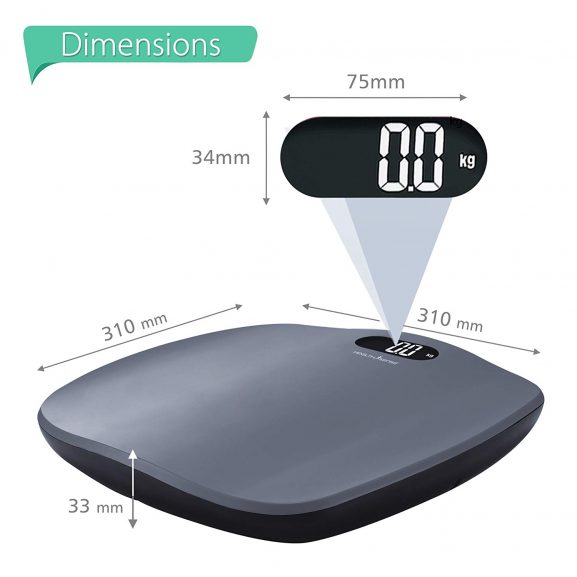 The HealthSense Ultra-Lite PS 126 Digital Personal Body Weight Scale is going to be your best friend on your fitness journey. This ultra-lightweight, the sleek machine will fit snugly in any corner of your home. The minimal grey colored design allows it to blend with anywhere you choose to place this machine- bathroom, gym, or bedroom.
It has an auto-calibration feature, which means that you do not need to tap the machine to activate it. It's 'Step-On' technology with ultra-precise 'G' Sensors gives you an accurate measurement each time you use it. Finally, it's also highly energy efficient because it switches off automatically when not in use.
---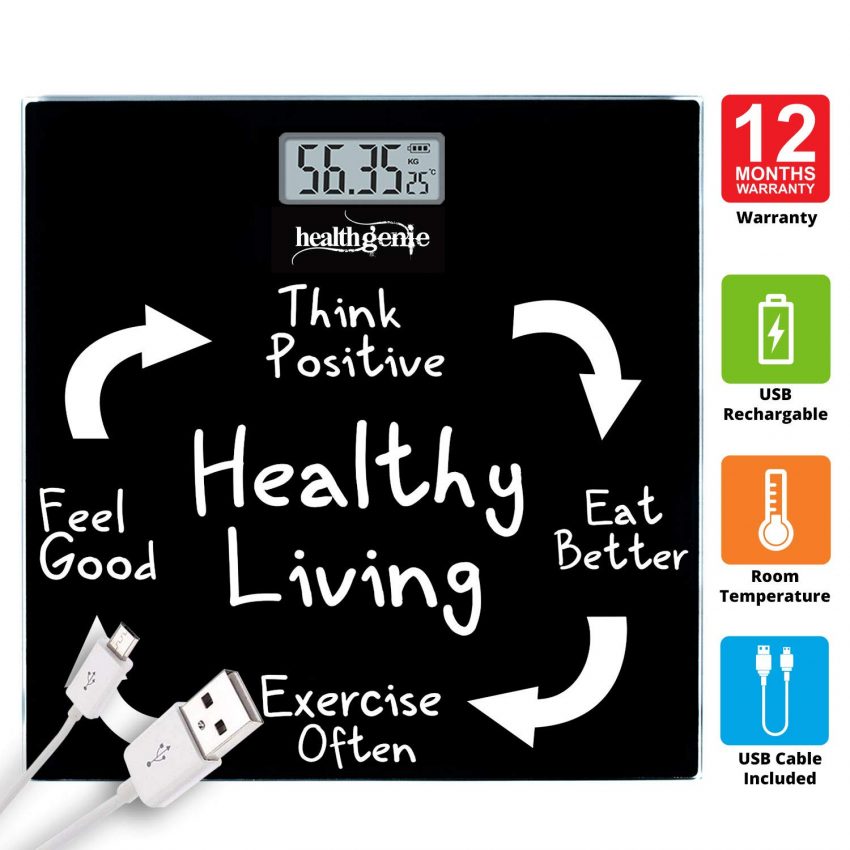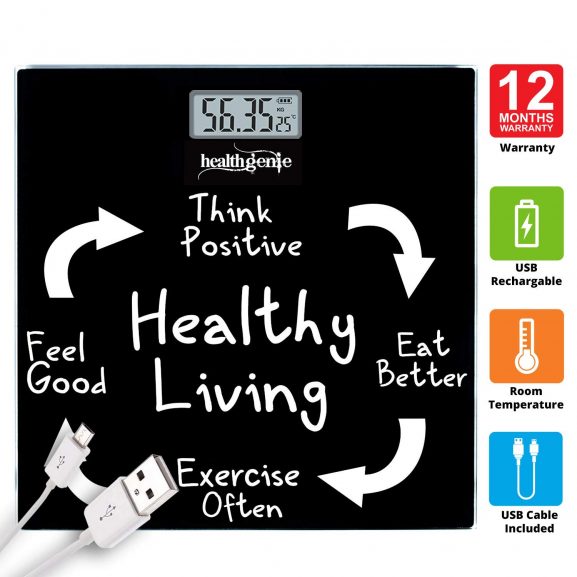 This digital weight scale is armed with a powerful 500 mAh battery. Charge it once, and you won't need to recharge it for a long time. The LCD display is crystal clear, and the patented Accu-gauge sensors allow for an ultra-precise measurement of weight. It's built-in temperature sensor measures room temperature in real-time, making this device multi-functional.
The corners of this machine have been rounded, making it safe for houses with children and pets. Its tempered glass looks extremely classy. Moreover, this device is sleek, lightweight, and portable, which means that it will not give you a hard time with storage.
---

The HESLEY Weighing Scale Machine offers an affordable path towards a healthier lifestyle. It is equipped with an Advanced Step and Read technology, which gives you accurate readings as soon as you step on the machine. The LED display makes it easy to take readings, and the 6 mm tempered glass is extremely durable and resistant to cracks and other damage.
This device has a wide measurement range, from 5 kg to 180 kg, and promises accurate measurements thanks to its German technology-powered 5th generation high precision sensors. It is battery powered, and its auto-off feature ensures that you do not need to replace the batteries for a long time.
---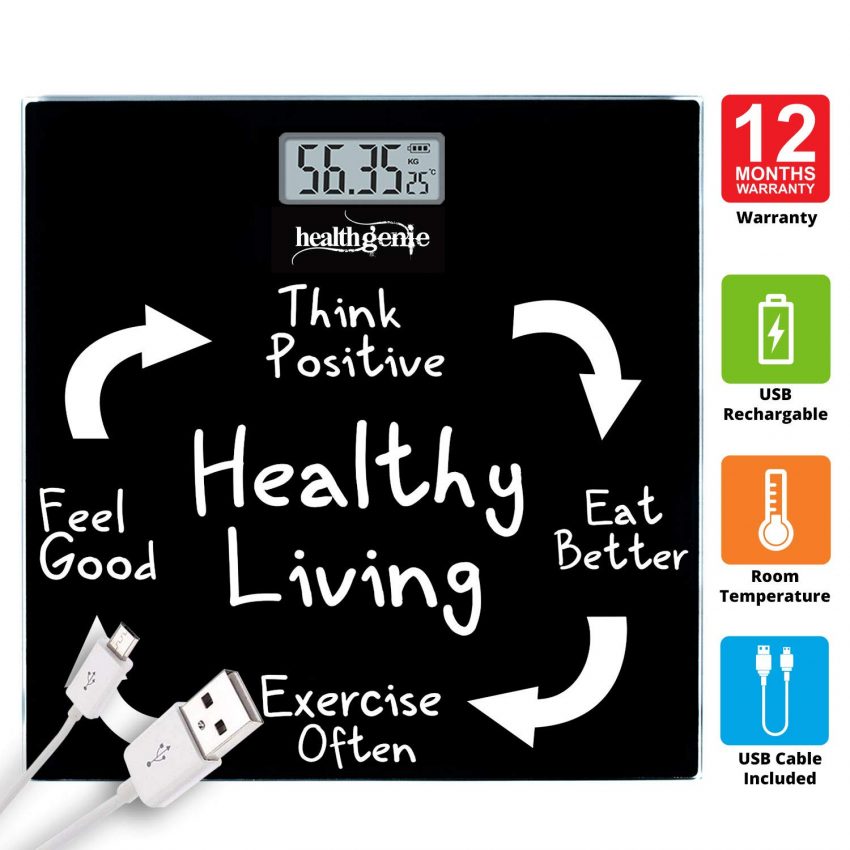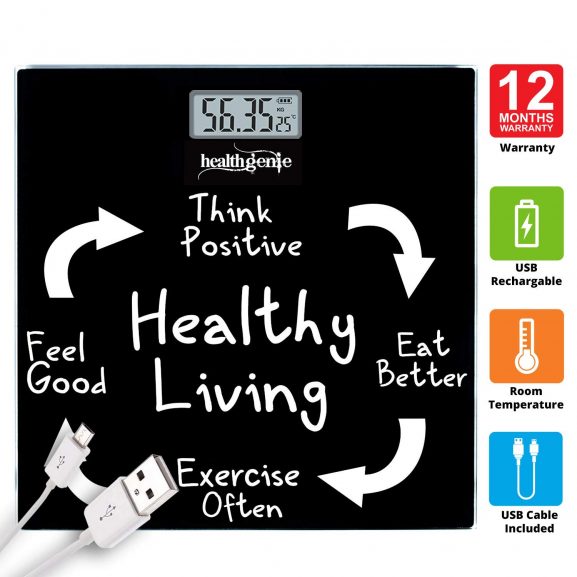 This ultra-affordable digital weight scale machine offers an unbelievable array of impressive features. It is chargeable via USB cable, and shuts down automatically if it is not being used, which extends the battery life of the machine. Along with bodyweight, this machine is also designed to measure room temperature, both of which are indicated on an LCD display.
It has an instant step-on technology and will waste no time in giving you accurate measurements of body weight. Another cool thing about this scale is its slim design which features a motivating quote and is just what you need for that pick-me-up each time you step on the scale.
---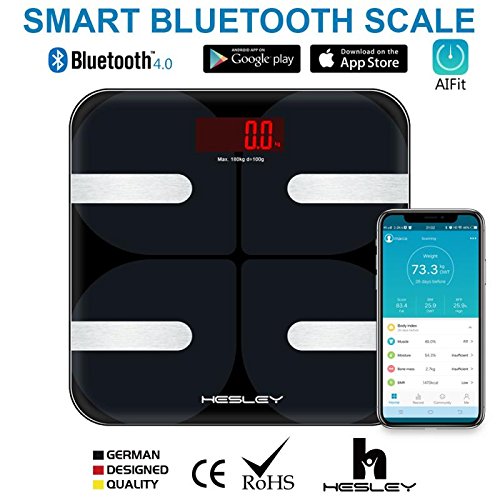 If you are a true fitness junkie, this weight scale machine is a match made in heaven for you. This machine can measure weight in terms of kilograms, pounds, or stones. The coolest feature is that it can be connected to AiFIT, a mobile app that lets you keep track of your weight. The app can even be connected with popular fitness apps to enhance your experience.
It can store data for up to 8 users, making it perfect for families. This machine does so much more than measure body weight; it tracks 18 essential body compositions including BMI, BFR, Muscle, Moisture, Bone mass, BMR, Visceral fat, and so much more. What else can you ask from a weighing scale?
---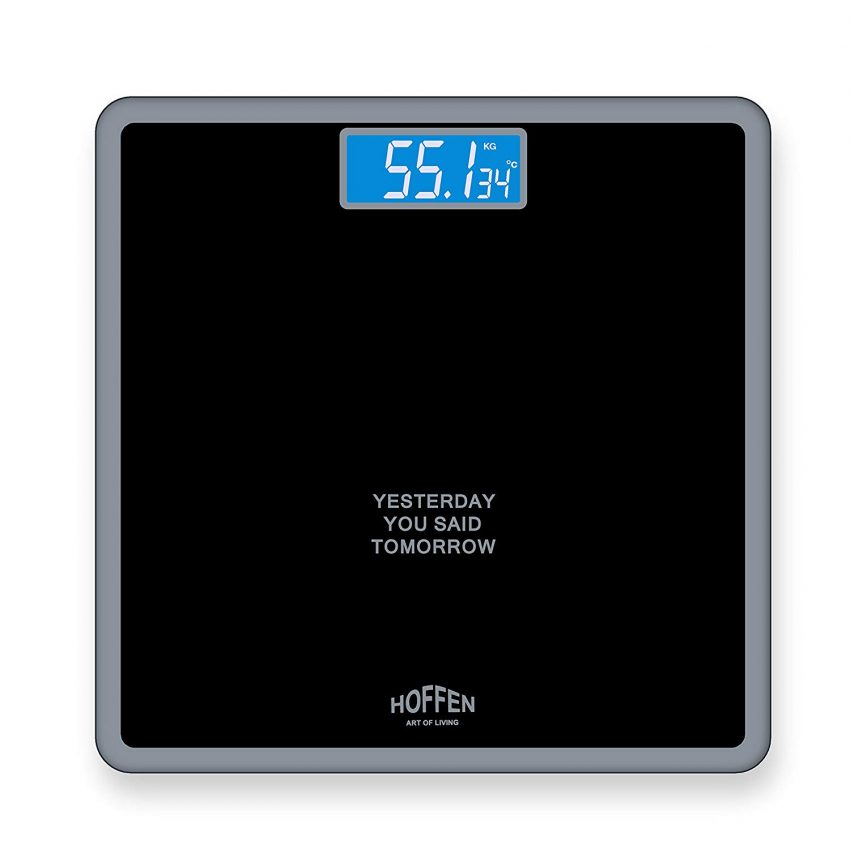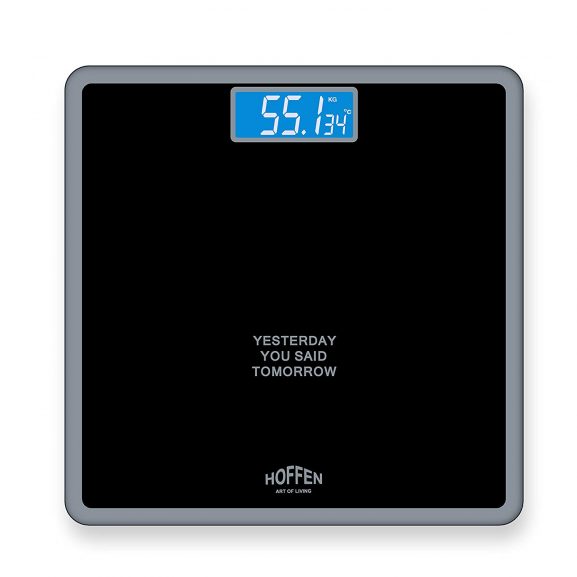 The Hoffen Digital Electronic weighing scale is a bestseller on Amazon for all the right reasons. It is ultra-sleek and can be stored with great ease. Its high precision sensors deliver precise readings, and its LCD display panel allows further ease in reading the measurements. The strong tempered glass is durable and looks extremely classy.
It has a large range of 2.3 – 180 kgs and is chargeable. It has a built-in low battery indicator that will let you know when the device needs to be charged. Moreover, it shuts down automatically in case it is not being used, therefore extending the battery life of the machine. Moreover, the simple black design will blend in with the decor of any room in your home.
---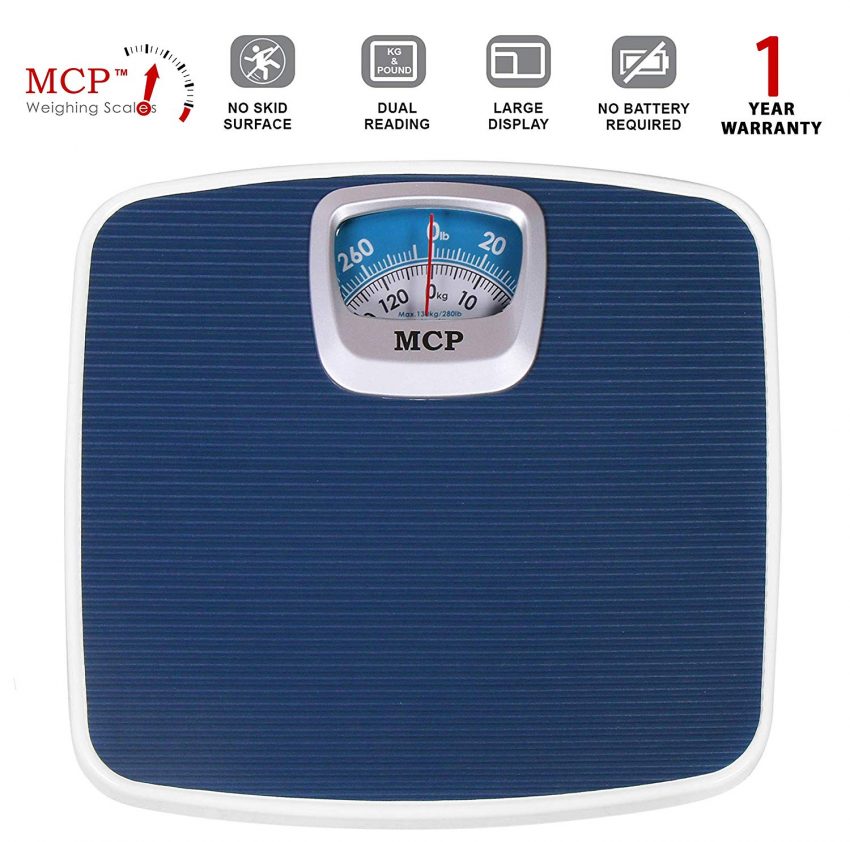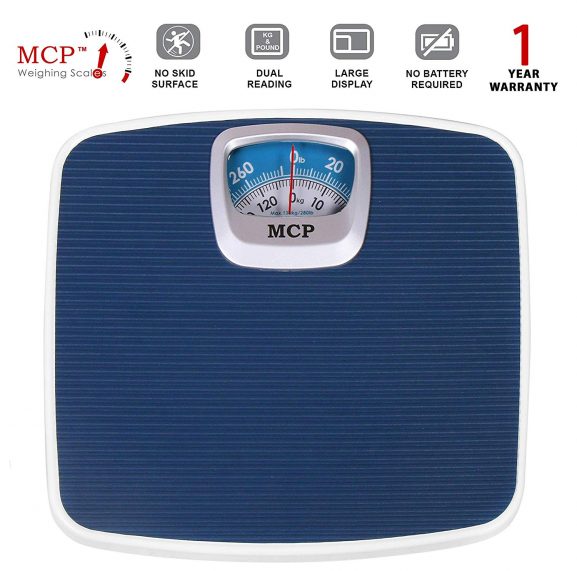 For those who like to keep things simple and timeless, we recommend this mechanical weighing machine. It never needs to be charged, and can, therefore, be used absolutely whenever. It has a large surface area, allowing you to stand comfortably, and because the platform is slip-resistant, you can place it anywhere, including your bathroom.
The display of this weight scale is large and the measurements have been mentioned very clearly to give you utmost comfort and ease. The design has been kept extremely simple so that it seemly fits into any room, and the construction is durable so that it will last for a long time. It can record weight up to 130 kg and can be easily calibrated manually. 
---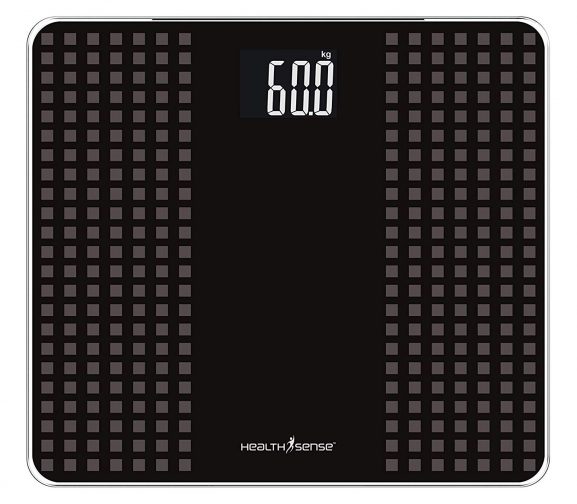 This machine does not only look cool, but it is also highly efficient. It has a skid-proof vinyl platform to prevent any injuries, and the tempered glass top is robust and sturdy. It's an intelligent step-on feature that gives you measurements the moment you step on the machine, while the G sensors promise accurate measurements.
The LCD screen is backlit and displays large numbers for easy reading. It measures weight in kilograms, pounds, and stones, and you can choose your preferred method with the click of a button. The curved edges make it safe for homes with naughty children. It's currently available on Amazon at an amazing discount, and you should grab it while you still can! 
---
This digital scale machine from Omron personifies class and efficiency. Featuring a slim, simple, and sleek design, this weight scale is very easy to store and the grey design will go well with any room you choose to place it in. The tempered glass is silver coated, making it highly robust and durable.
This is a very energy-efficient machine, as it shuts down automatically when you step down from it. The readings provided are accurate and are displayed for 10 seconds before the machine turns off. The LCD screen is large enough for you to comfortably read the measurements and is backlit for additional convenience. It weighs just 1.5 kgs, making it portable, and measures weight up to 180 kgs. 
---
Another amazing weight scale from the house of Healthgenie, this one offers excellent features for an affordable price. It can measure body weight up to 180 kgs and is powered by a Lithium battery, which can be charged with a USB cable. The size of the machine is perfect for smaller homes, and you just can't go wrong with the simple black design.
It has an instant step-on feature, which wastes no time in giving accurate measurements, and turns off when not in use. The low battery indicator will notify you when the machine needs to be plugged in. Apart from weight, it also measures room temperature. An extremely affordable and very efficient product, we highly recommend this to everyone on a budget. 
---
It's hard to meet your goals if you don't know how much progress you're making. A good weight scale machine is a smart investment, and our recommendations cater to all budgets and requirements. Make sure that you avail of the exciting online discounts while they last!