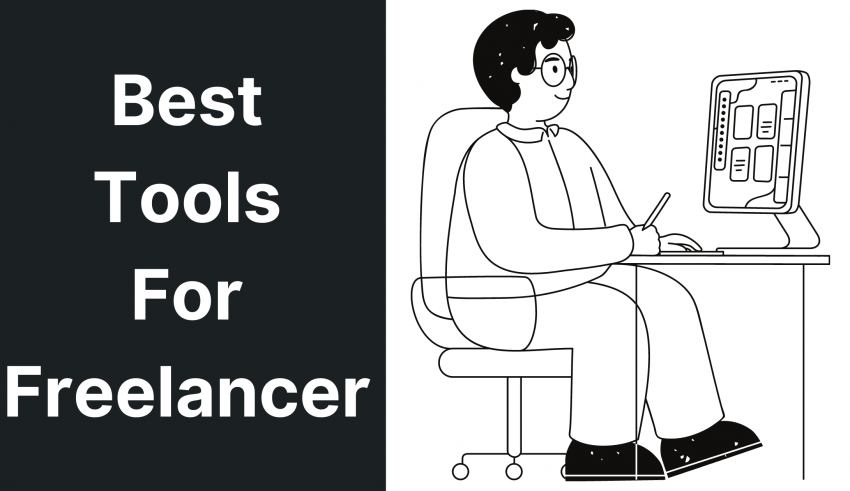 Freelancers, while independent, do require a few tools that they can rely on to get their work done. Completing a project with perfection is the only priority and the key to ensuring that the client is satisfied.
Free tools for freelancers have become a vital part of the completion of the projects within a deadline. Time is money, and these tools just make your work easier so you can take on more clients and more projects.
Regardless of what type of freelancer you are, a good tool makes your work so much easier. Whether you are a graphic designer, a web designer, or a copywriter, you need some of these tools to make sure your content is top-notch.
Here is a list of 15 tools for freelancers covering as many fields as possible: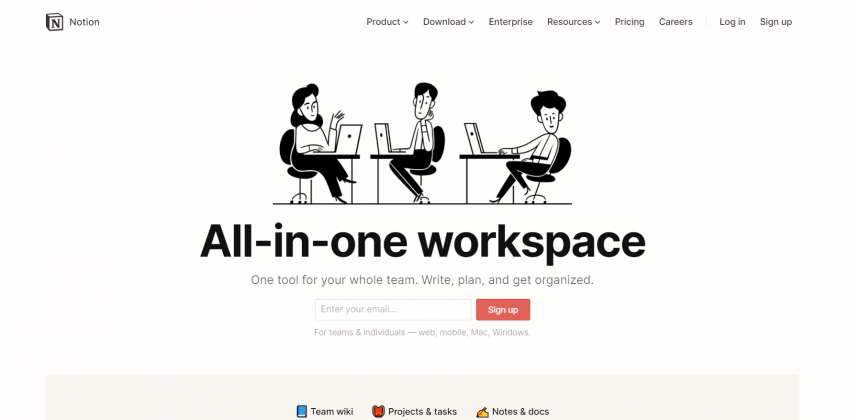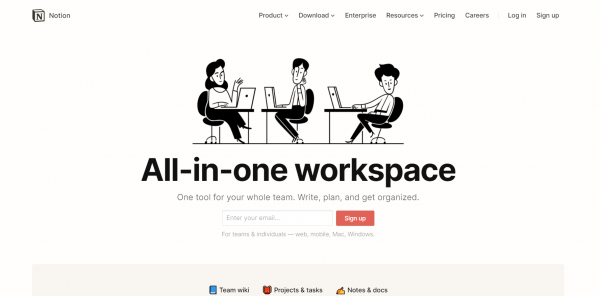 Notion is the one tool that you cannot live without. It helps increase productivity as well as allows users to build their workflow along with other tools pre-installed in the tool. Keeping your thoughts organized and in a single place. There are several built-in tools like one for CRM, one for task management, one for projects, documents, etc.
These are organized in an ecosystem using islands of functionality. After you have made the islands, you can build bridges which are APIs between these islands. There is no need to employ any other third-party app because Notion gives you all the equipment needed to build everything on the same island as well if you find the APIs annoying or hard to navigate from.
If you are looking to organize your things and get your stuff together, then Notion is the one-stop-shop for it all. It does have a free plan though it does not have all the features you can have access to.
The paid plan is $4 per user per month which is very affordable. It is available for iOS, Android, Windows, and Mac. The mobile apps are not highly recommended as they can be glitchy and not send you a notification that beats the purpose.
---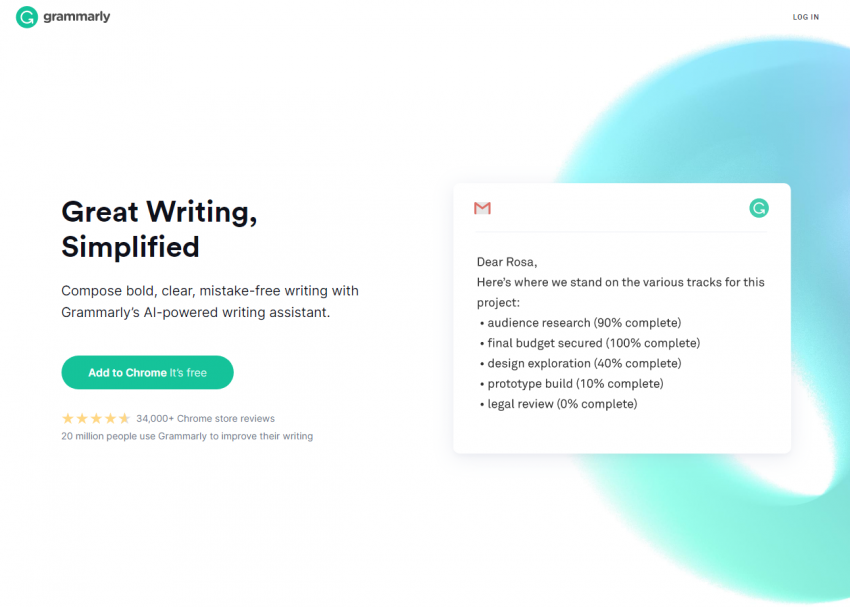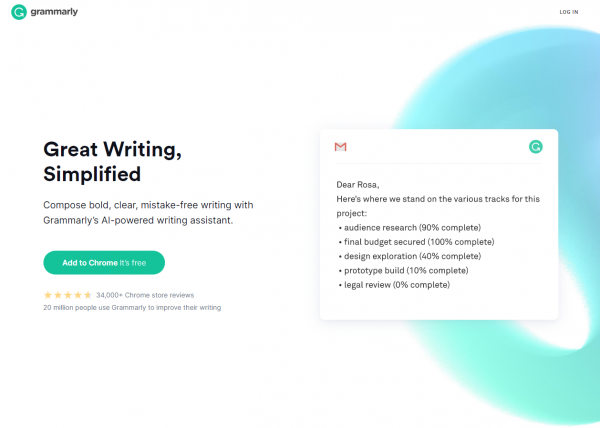 Grammarly is an exceptional tool for freelance writers. With the incredible feature of Grammarly, you can edit your article to near perfection, correct grammar, punctuation, sentences, and any other redundancies that occur throughout your writing piece in just a few seconds.
Even if you are not a freelancer, this tool will help add so much more accuracy to your article and written work. Softwares like Grammarly also has browser add ons that help you proofread emails, texts, notes, and more.
Grammarly does come in a free version that is great as a writing and proofreading tool. However, it does not have all the features that are included in the premium package as well.
The monthly plan costs $29.95 and provides a comparatively lesser value than the other two plans. The quarterly plan is a slightly better option at $59.95 for three months. The best deal of them all is the annual plan for $11.66 per month that is billed as a one-time payment of $139.95 payment.
The Grammarly Business plan is used for at least three members for $540, which is billed annually. There are several pros and cons to Grammarly as well and please read them before committing to the premium paid versions.
---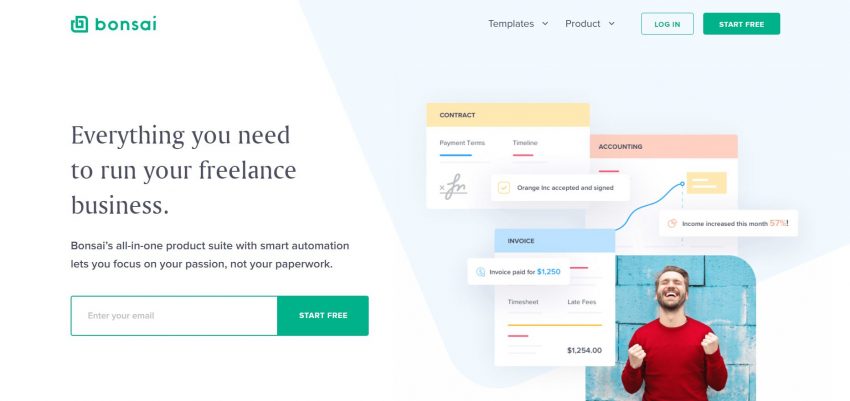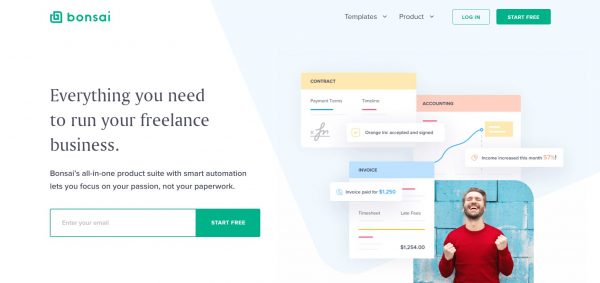 Hello, Bonsai is one of the best invoicing tools for freelancers. It has a ton of smart features with an intuitive design so that freelancers can manage all aspects of their freelance business.
It has features like CRM solution, invoicing tools, proposal management, logging freelance hours with time-tracking, contract and task management, accounting and taxes, and various other form features. In saying that, there are a lot of pros and cons to it as well. They are listed below, do review them before you decide to commit to this tool.
Pros:
Have the ability to create contracts seamlessly.
Keep all your information on one platform.
Organize and track related documents of the projects together.
Get your payment from clients through Hello Bonsai
Track the time spent on the projects super easily.
Easy to understand and use.
User-friendly interface that is easy to maneuver around.
A wide range of templates, including invoices, contracts, agreements, etc.
A 14-day free trial option before committing to the paid plans.
Cons:
The free plan has a limited number of features.
Do not support multiple languages.
Is unable to perform complex accounting.
Time tracking doesn't offer evidence for the work performed.
---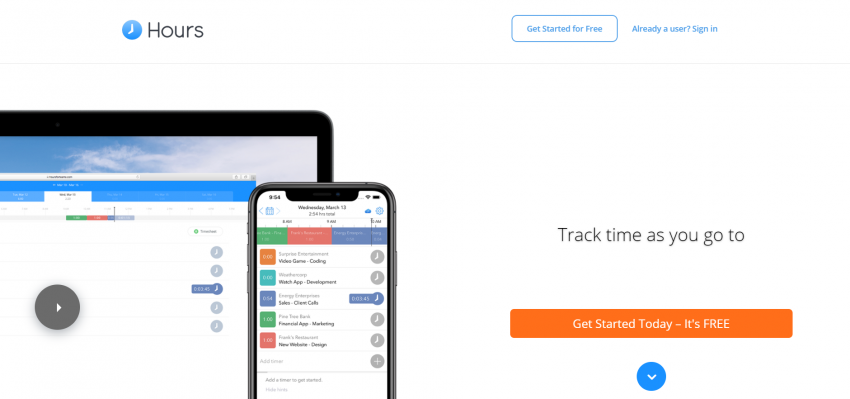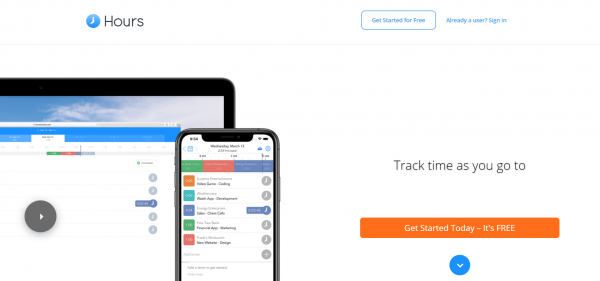 Hours 2.0 is an iOS exclusive application that helps you keep track of your time. It helps you manage your time like no other with simple and easy goals that are short and keep you motivated.
You know how important time is to everyone and sometimes it becomes your enemy with those big looming deadlines. However, this app makes time so much easier to manage while also letting you sync this data across several apple devices and switch between projects without wasting any time at all.
One unique feature of this app is its ability to retroactively record the time for any assignment you might have forgotten to keep a track of. With the Hours 2.0 app, all the time is yours in the world, and managing it never gets easier.
---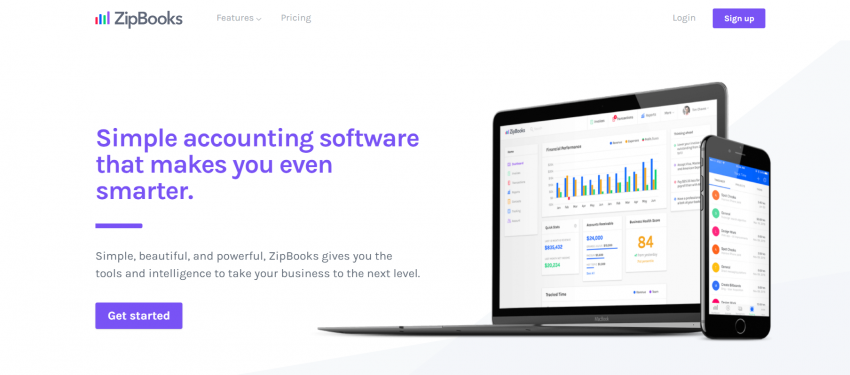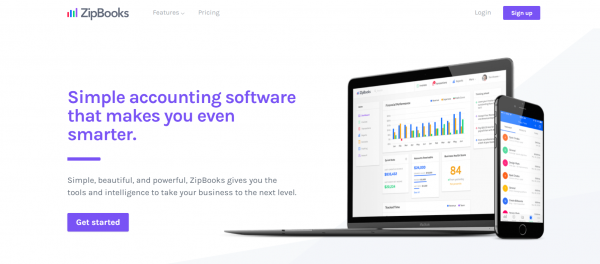 ZipBooks is an excellent tool that will handle all your accounting needs relating to numbers, estimates, etc that you cannot escape from. ZipBooks take these annoying tasks and puts your mind at rest.
It makes accounting super easy and convenient for freelancers so that they can focus on their work and nothing else. It simplifies the entire bookkeeping process and allows you to get cash into your accounts whenever you need it.
When you submit an invoice through ZipBooks, the amount will get credited to your account within 24 hours regardless of whether the client takes time to pay. This can be concerning since you may not know if you have received the payment yet, but it does ease your mind. Moreover, ZipBooks charges you a very low fee that is reasonable enough.
There are several other features that you can do as well if you use this application like creating invoices, send late payment reminders, track time, classify expenses, calculate estimates, and more. It is especially handy if you have no specific payment schedule in your freelance career.
---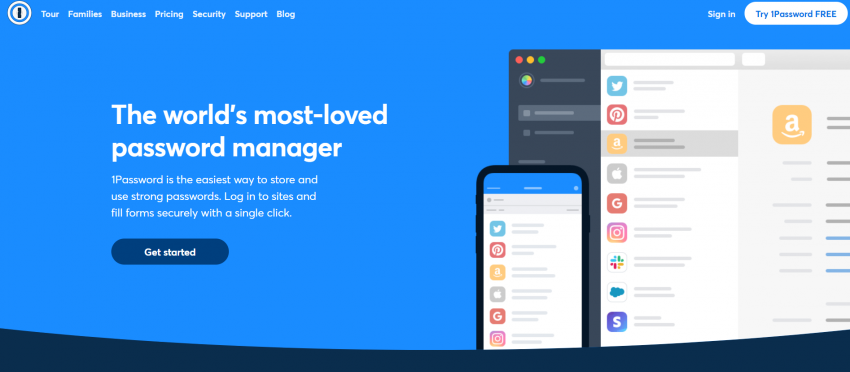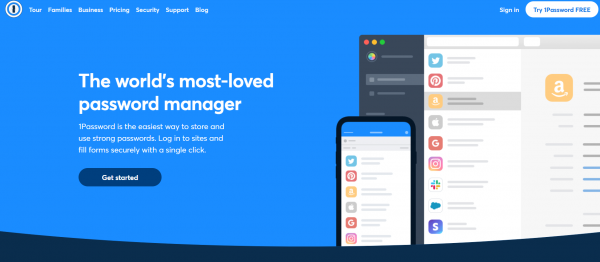 There are so many websites and accounts that constantly require you to enter your password to log in. Over time it gets hard to remember all of them, especially when you decide to switch up your passwords for different sites and accounts.
1Password makes it very easy for you to create a usable database of this information that allows you to securely store all of your logins for other websites on this list and more.
When you are ready to use the password for that account, 1Password will automatically suggest it for you as long as you're logged in and use the chrome extension. Google does have the same auto-fill option, however, it may not be as secure as it seems. 1Password is a very good alternative for the same.
Pros:
The passwords are all encrypted locally
Passwords are stored in the cloud and on your devices
Data encrypted using AES-256 and 128-bit Secret Key, in transit and rest
It supports 2FA, multi-factor authentication, and TOTP
An emergency kit for account recovery
Secure password sharing for multiple users accounts
It supports all major platforms and apps
Cons:
You must provide a valid email address
It is based in Canada
The tool may collect and share user data
There is no telephone support
---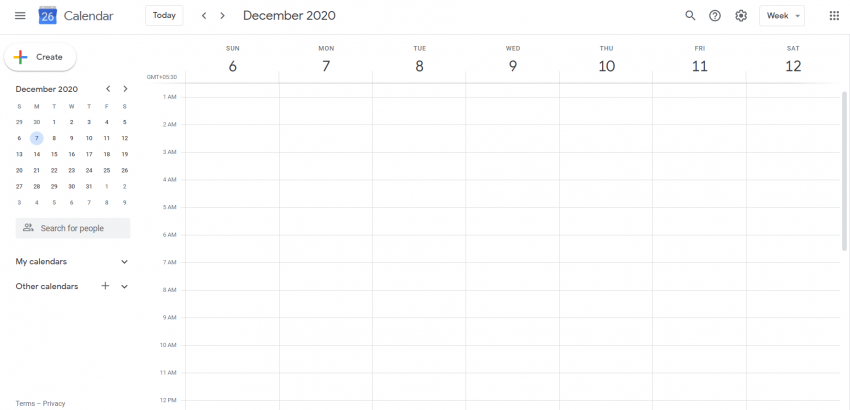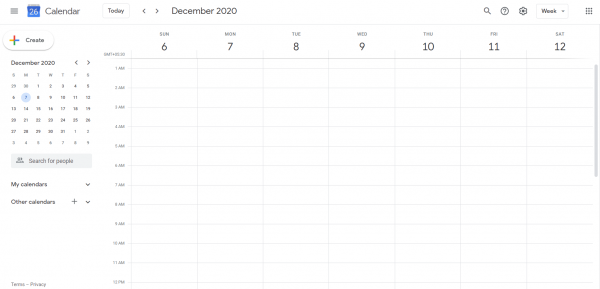 A lot of people prefer to buy Apple products due to their ability to synchronize with each other. Similarly, everyone has a google account and there is a way to sync everything on that account.
Google Calendar is the equivalent of those who cannot afford Apple products. It is one of the best tools in terms of calendar management especially because there are now so many features that make it geared towards business uses. You can color-code your various tasks, block out periods when you are busy or have meetings, you can also set reminders and schedule meetings on Google meet.
Additionally, you can even input the location and agenda of the meeting. Allowing for rich formatting and hyperlinking so that you can share your notes and presentations before the meeting.  It is your one-stop-shop for all needs business-related. If you are worried about it being too personalized, then do not worry. Google calendar allows you to share events with other members of your team.
---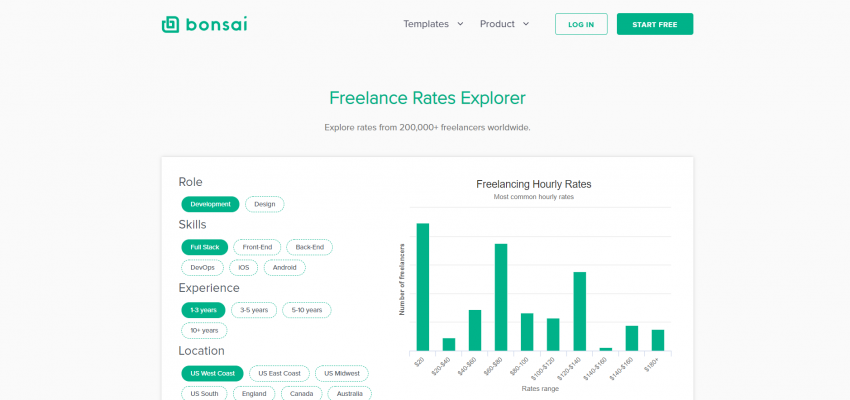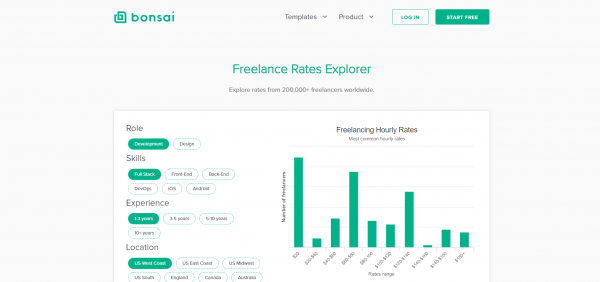 Freelance rate Explorer is a unique tool that you did not know you needed but now are addicted to. It is a free tool that has the ability to tell you the rates of a job based on experience, skill level, and location.
It is one tool that is very important as it allows an easy search of freelancers that suit your budget and when you want it. This site is specifically designed to get you the right amount of money from the clients and give them the same quality of work they pay for.
Data proves that people who are users of this site earn more than the non-users which is a great deal. It has amazing opportunities to exploit your skills in the best way possible. So, what are you waiting for? Get on it!
---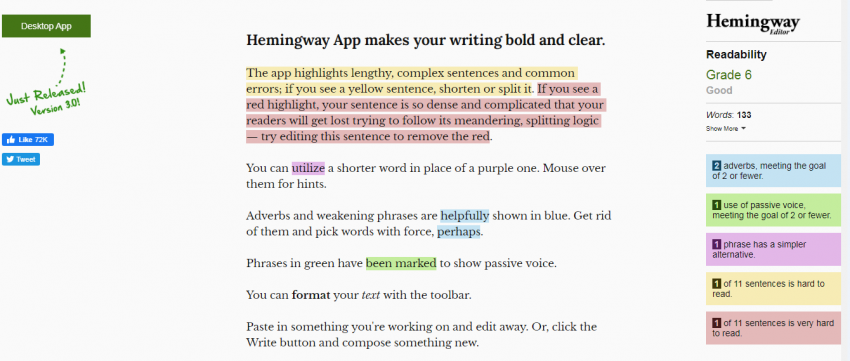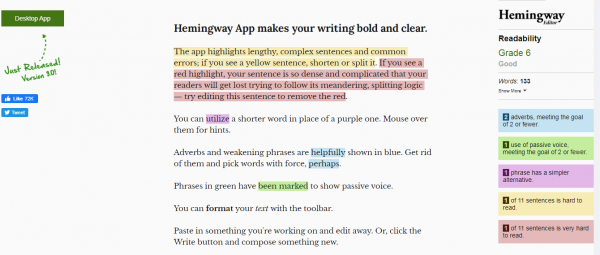 Hemingway App is one of the freelance writing tools that are extremely useful for improving word usage and grammar as well. This tool is the most useful for people in the copywriting and publishing media industry.
It is a free tool that helps freelancers curate engaging and intriguing content. You can easily hook your reader with short and precise sentence writing that is sensible and effective at the same time. You can make sentences short and simple which is the best feature of this tool. Thereby turning drab sentences and long articles into short, crisp engaging ones.
---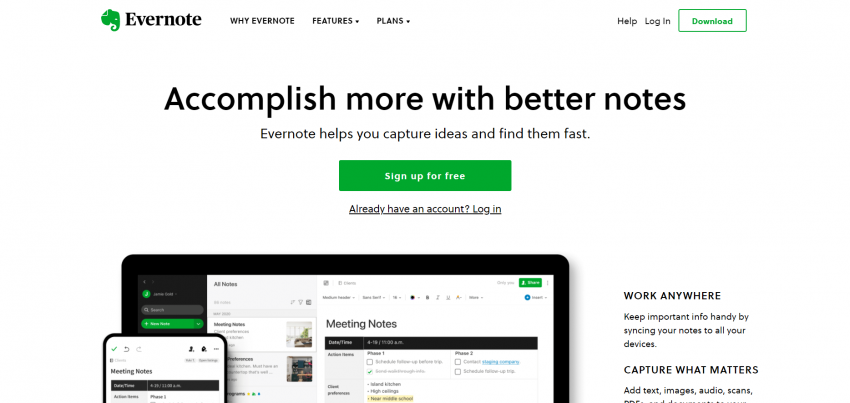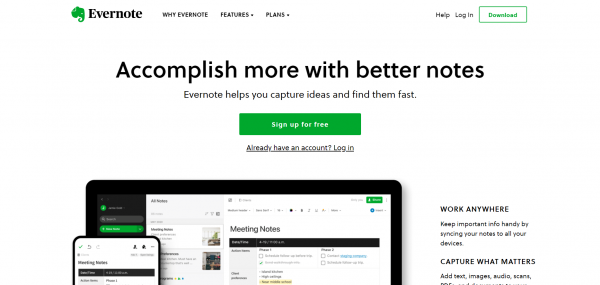 Evernote helps you organize essential information relating to your writing projects and keep it all in one spot. It provides you with some relief from those endless tasks you have to keep remembering in the front of your mind, while you focus on the task at hand.
Some peace of mind is warranted with the way you can keep your blog post and other resources organized in a single place.
Lucky for you, it is a free tool for freelancers that allows you to focus on the prompt delivery of your projects right on the deadline or even before. Another thing you can do with this tool is to make a to-do list, save web pages, organize resources, and more. This is something you should check out.
---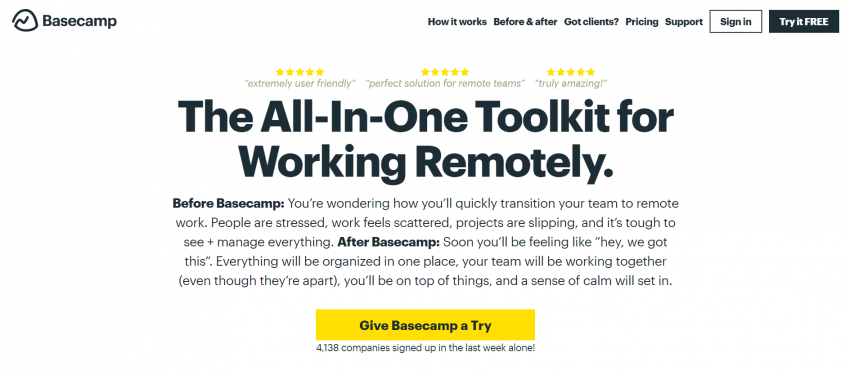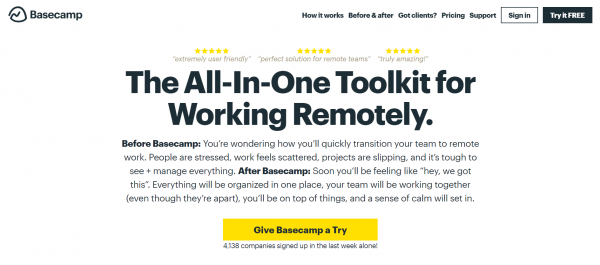 Basecamp is a very powerful freelance management tool that makes it a must-have tool for anyone who is a freelancer. It helps newer freelancers keep all their projects organized and in one place. It is a project management and communication tool for freelancers.  It drives other freelancers and professionals to collaborate.
You're talking about bringing in new ideas and thoughts to your old work. Some of the features of basecamp are higher organization capabilities, easing project management off your shoulder. Additionally, you also do group chats, share files and media, add team members, client collaboration, and seamlessly work on any project.
---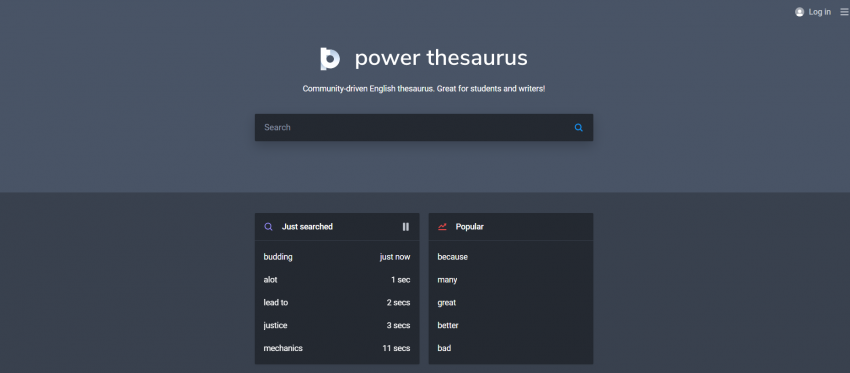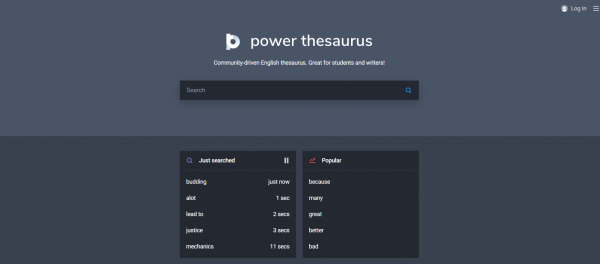 Power thesaurus is mainly targeted at people in the freelance writing field. Most freelance writers find it very hard to keep integrating new words to make the article seem more lively and less monotonous.
Most importantly the word needs to make sense in that particular sentence and context. While writing you can use this tool to pick the right word or to switch things up. Search for the synonym of the common word you know and then feed it into the tool to search for new words. Ultimately, you will keep your copy fresh and your writing will not remain monotonous.
---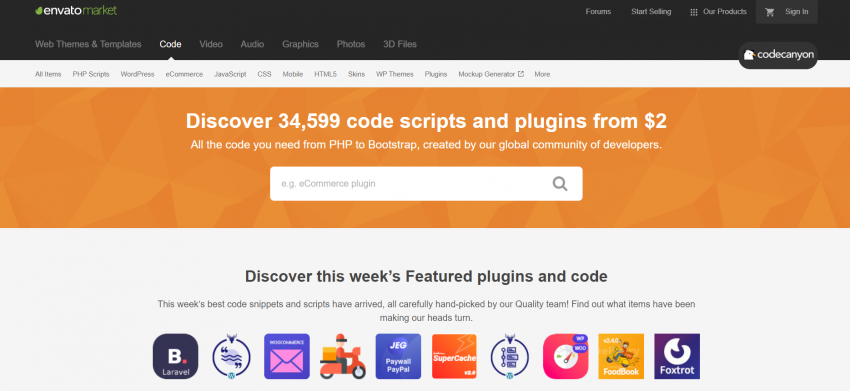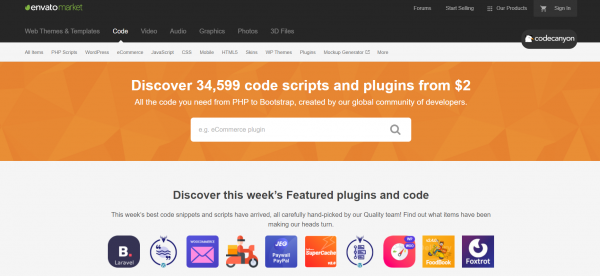 CodeCanyon is a must-have free freelancer tool for web developers. It offers complete scripting, coding and source code solutions for web developers. Codecanyon is more of a marketplace for developers to buy pre-written codes and scripts for their web development projects that will save them a lot of valuable time and effort.
---
Sketch is a tool that helps create responsive and reusable design components for web developers. It is a great tool to use when you want to customize, share, and create design mockups, wireframe, and more.
Sketch also supports Mac OS and has a lot of plugins to create an animation timeline. It is completely free for freelance web developers. Sketch is free with the ability to upgrade to the premium version to access more features for $99 per year.
Pros:
Very intuitive interface
a short learning curve
collaborative features
works with illustrator assets as well.
Cons:
Can be used only on Mac devices.
Only one device per license.
No automatic layout flowing options.
---
Conclusion
These are just a few tools you can use as a freelancer. While each of you might be freelancing in a different field, certain tools like accounting, time management tools are universal for all.
There is no set guideline that you need to use only a certain tool, but it will make your job easier to not depend on your memory to remember everything that you have to do and its deadlines.