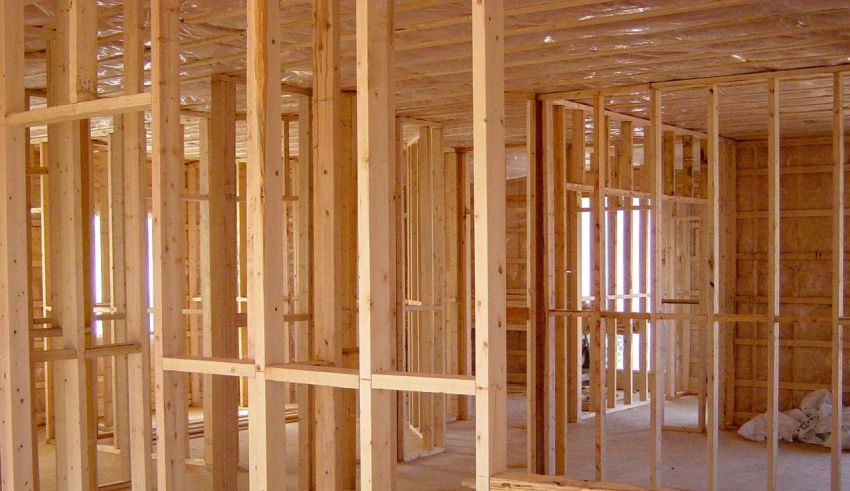 Plywood is one of the most versatile building tools out there, and can be used in various ways. Interior decoration, furniture, panelling, etc. are all taken care of by this product. Therefore, just like cement, steel, bricks and other building materials, you need to take care that the plywood you are purchasing is the best that you can get.
Bad plywood can result in insecure furnishings and can easily be damaged by moisture, rodents, insects, and pests. They might not even last long under rough handling. Therefore, this list will be crucial in helping you find the right plywood brand for your needs.
Here are The List Of Top Ten Plywood manufacturers in India:
SRG plywood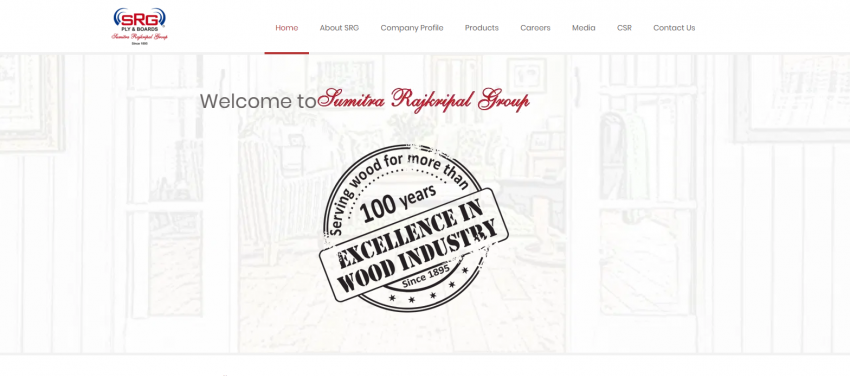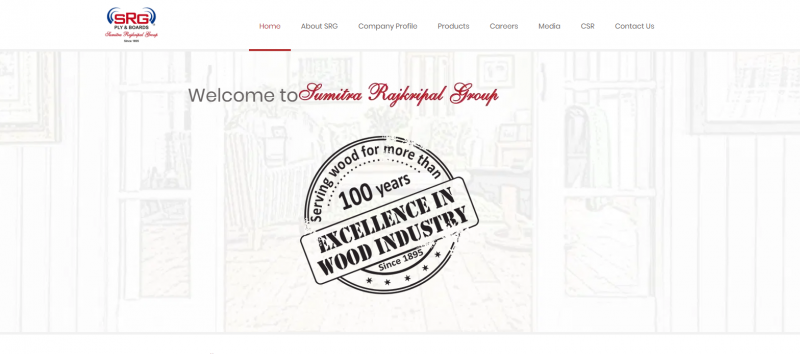 Established in 1895 Sumitra Rajkripal Group or SKG is a Delhi based global venture that offers the highest quality plywood and furniture made from Gurjan wood, teak, a tropical hardwood, and pine. Apart from furniture and plywood, SRG also offers high quality Rounded Timber logs and Sawn timbers. With a slogan of "Forest to Furniture" SRG is the only firm that provides a complete fix for all wood and related products. 
---
Wigwam Plywood Company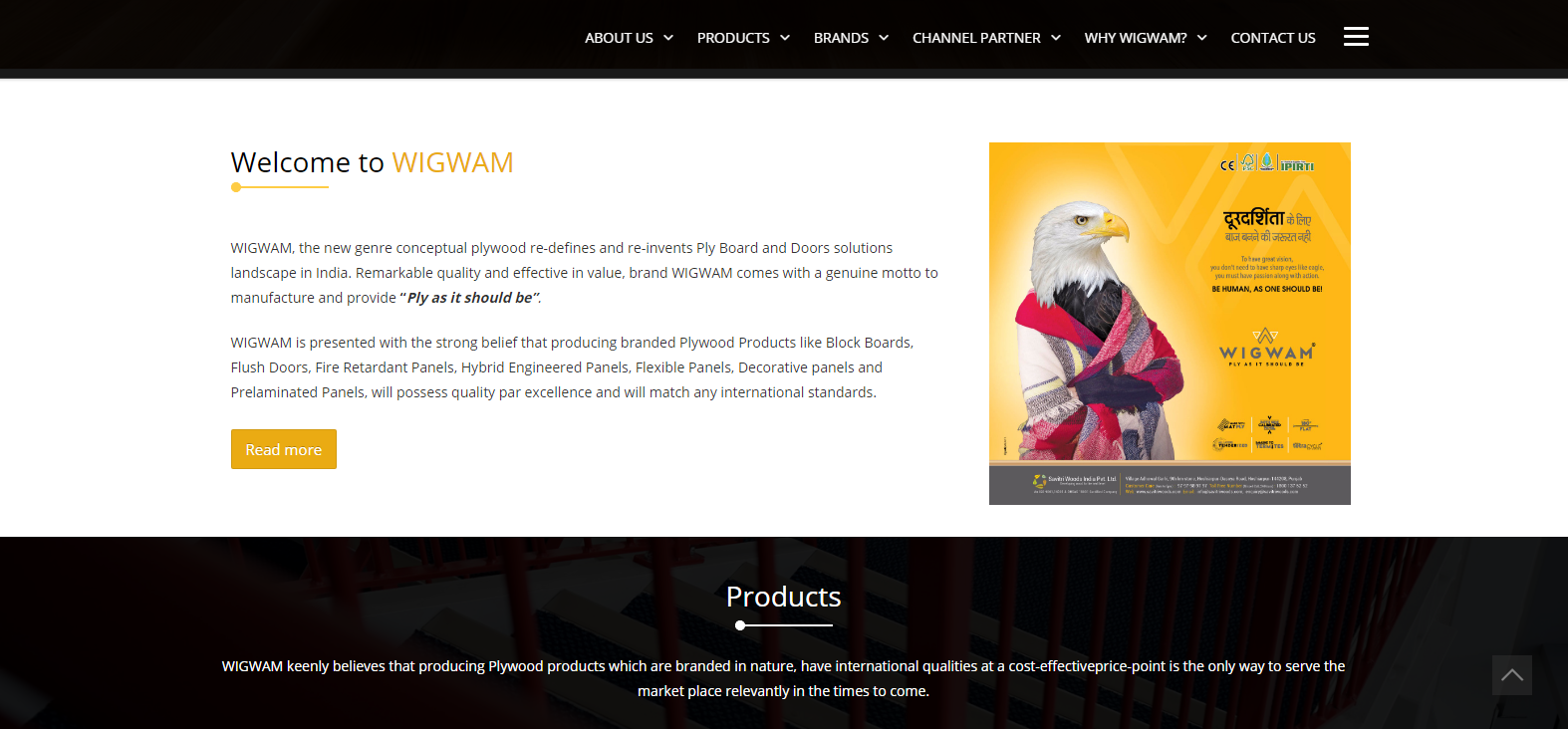 Wigwam Plywood Company is a well known plywood company based in Kerala. It is one of the most advanced plywood manufacturing companies in India. The Wigwam Plywood is a party of the Savitri Woods, a making company of the high grade core veneers and other raw materials required for the production of best quality plywood.
The company hails from Northern India, but has chosen Kerala as the centre because of the good quality raw materials available here. The company claims to have built high quality fire retardant and termite proof plywood and have named it Wigwam. The plywood is highly durable and strong and is said to withstand almost all kinds of adversities and stay strong for decades. Currently, the Kochi based company Uni Agencies has been given the sole distribution rights.
---
Kamdhenu Plywood Brand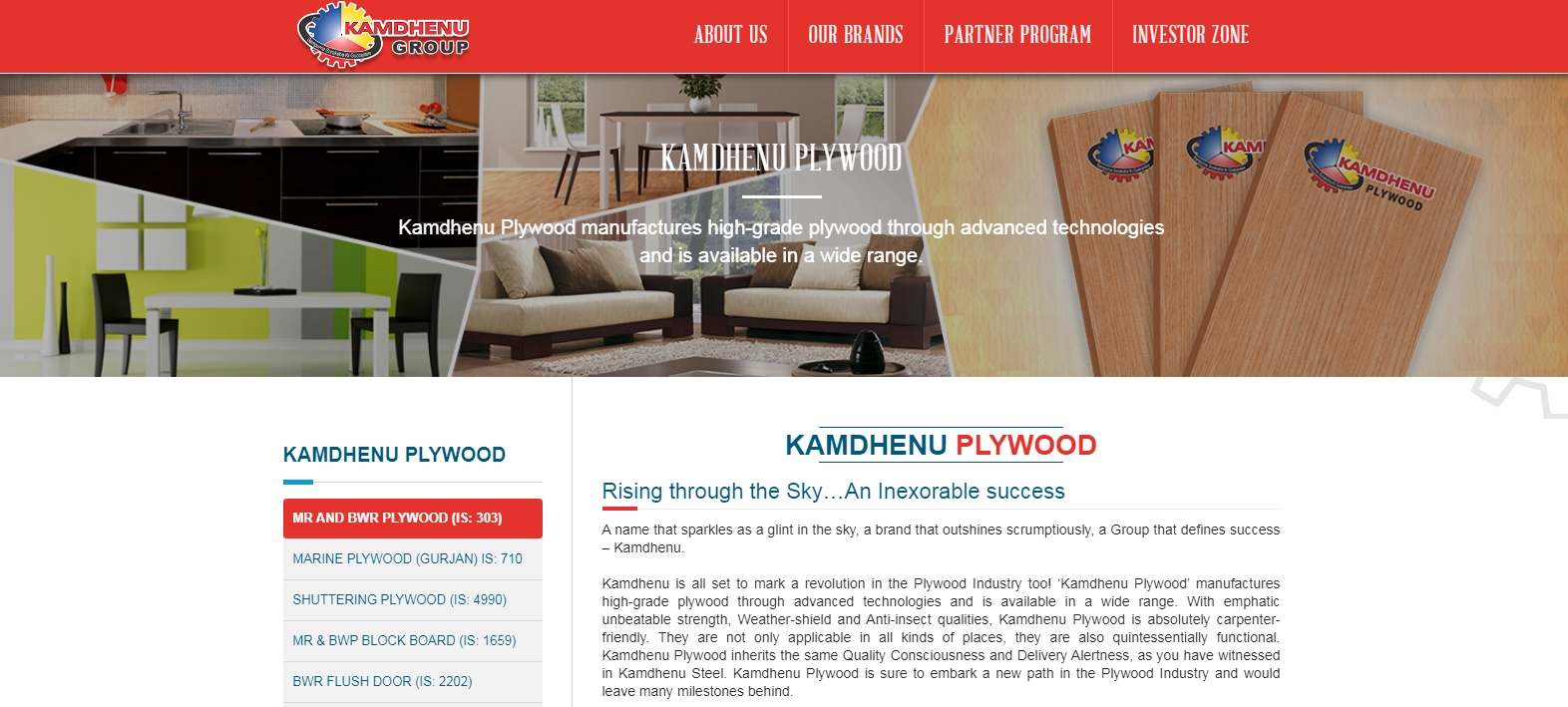 Kamdhenu Plywood brand is a less known plywood brand of India but provides some really good and durable quality plywood. Kamdhenu is originally a steel manufacturing company but has been in the plywood manufacturing market for over three years now. The company imports raw materials from countries like China, Japan and other West Asian countries, which are known to have good quality plywood.
The Kamdhenu brand plywood are carpenter friendly, highly durable, has insect repellent qualities and is all weather withstanding. Various options in plywood available in the Kamdhenu brand include MR Plywood, BWR Plywood (Alternate and Hardwood), Marine Plywood (Gurjan), Shuttering plywood and many more.
---
Oriental Veneer Products Ltd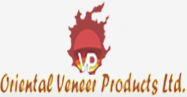 The Oriental Veneer Products Ltd is a big name in the housing accessories industry. It is well known for providing the best quality housing items like Plywood, doors, mobile toilets etc. The company is owned and marketed by the Mithiborwala Group. The main highlighted product of the company is a unique kind of wood named COMPREG or Wood based Resin Impregnated Wood. But the company also produces highly durable and strong plywood.
The company has its own 600 sq. feet research lab and manufacturing plant which are used to manually test the quality and grade of the plywood before verification. Various types of plywood provided by the company include COMPREG Board, Phenolic Resins, Laminated wood, Shuttering plates, BWR Plywood, Bounded blocks and many more. The plywood are of superior quality and are commercially grades prepared from best rated raw materials.
---
Rushil Decor Limited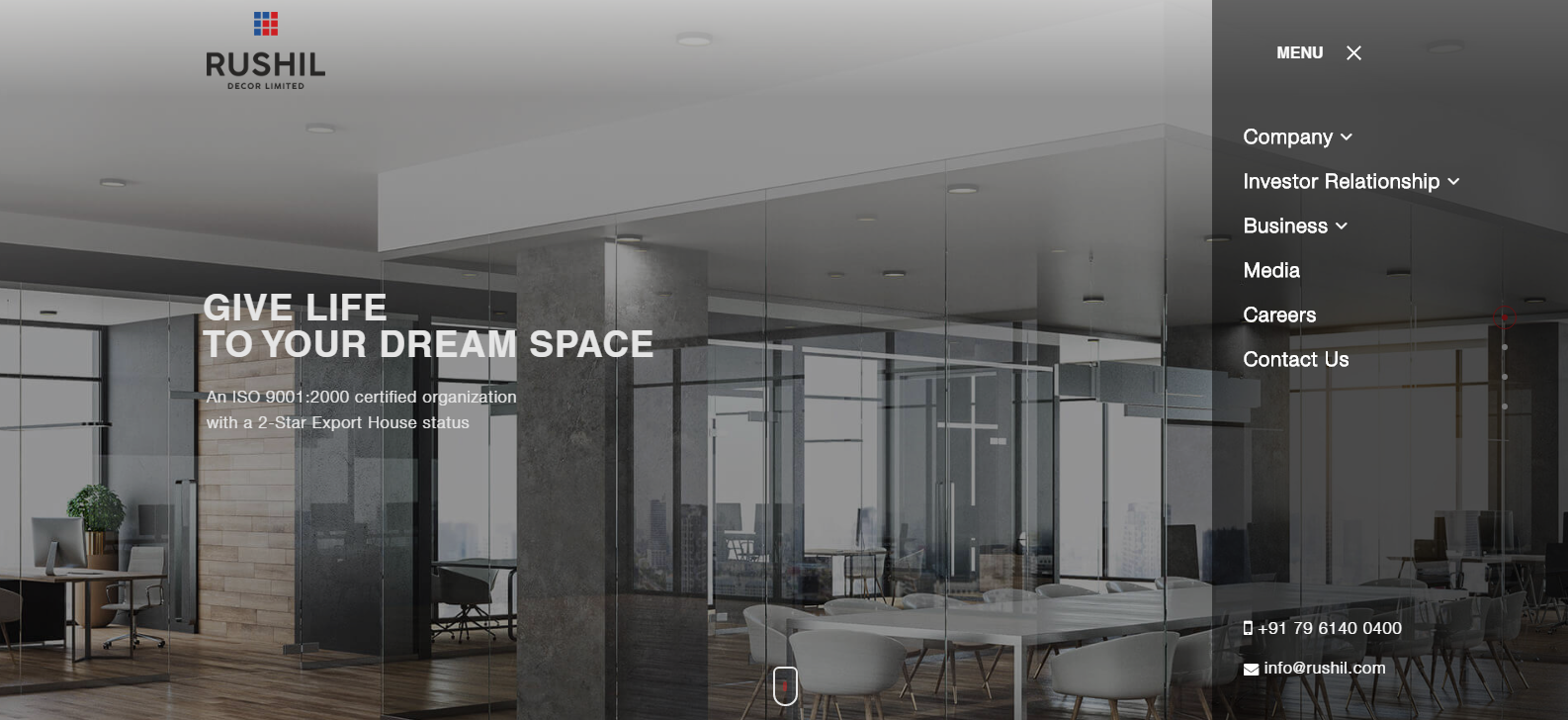 Rushil Decor Ltd is a well known brand mostly in Gujrat. The company was established in Gujrat and is headquartered in the same place. When it comes to designing and marketing plywood, The Rushil Decor is one of the leading manufacturing companies in India and abroad as well. With its high quality plywood materials, the company has managed to leave global footprints in and around 42 countries across the world which include Europe, America, China, Japan, Myanmar, Africa, Pakistan and many more.
The company is well known for its highly technical plants specially established for the production of plywood. Various designs and choices are offered to the clients regarding the plywood and the manufacturers take special care of the proper production according to the desires of the clients. The company offers various products like MDF Boards, Pre-Laminated Decorative MDF Boards, Laminates, HDFWR (High Density Fibre Water Resistant) Boards and PVC Boards. The decorative laminates designs by the company can be used for both commercial and industrial uses. It is marketed under the famous brand VIR Laminates.
---
Archidply Laminate Industries Ltd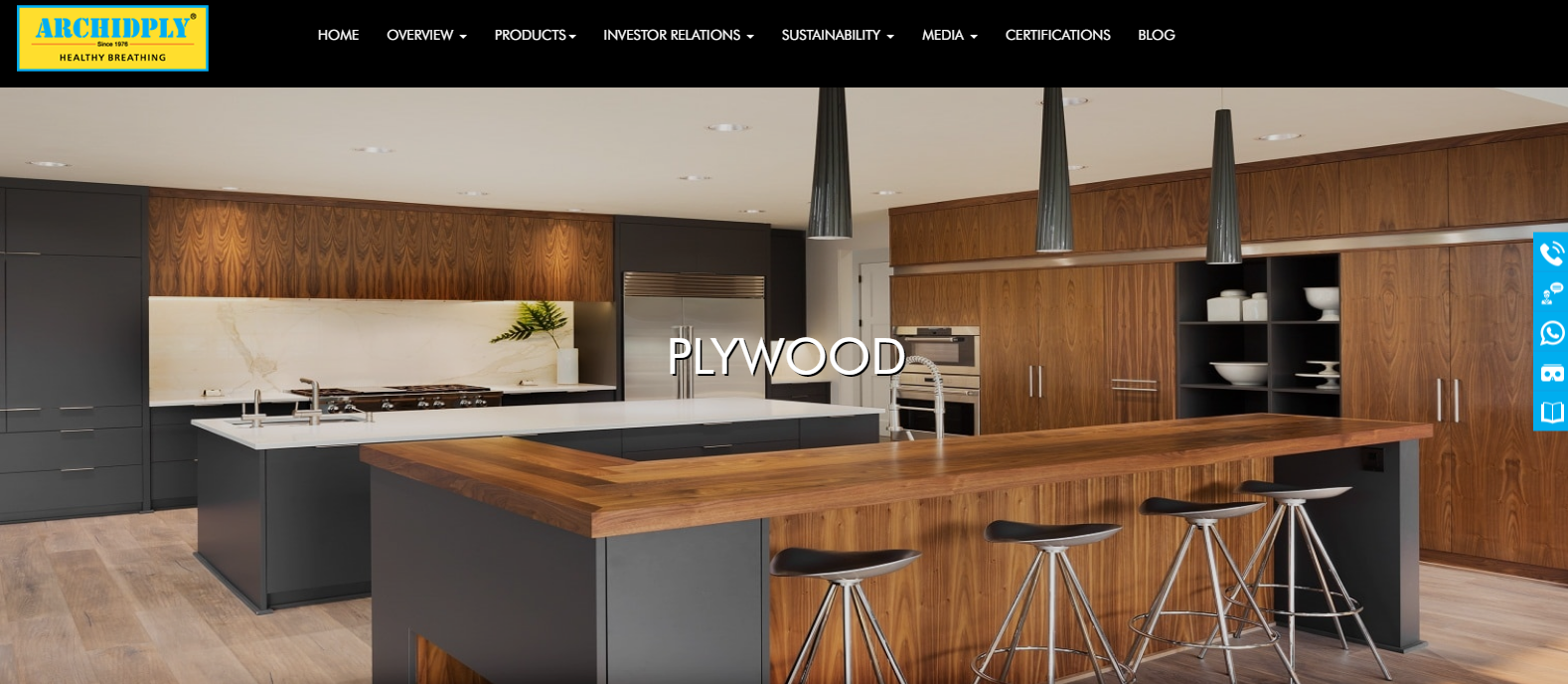 Archidply Laminate Industries Ltd is a fast growing company in the plywood market of India. It has been in the business for more than four decades now and has got both experience and potential in designing and marketing some of the best quality and highly durable plywood. Marketed under the brand Vanguard, the company was one of the first producers of all weather resistant plywood in India. The company was established in the year 1976 and has its primary 15 acre production unit in Uttarakhand and other contractor manufacturing units in the likes of Assam and Kerala.
The best liked fact of the company is that it advances its designs and production of plywood according to the advancement in the plywood market, so the customers can get new and unique designs whenever those are launched in the market. The company has a lot of apps applauds to its name, staying from strategically located warehouse to a strong dealing network all over India to numerous sales offices in each state of the country. Talking of numbers, the brand offers about 10 different plywood with about 1000 designs and 50 textures!
---
Timex Plywood Limited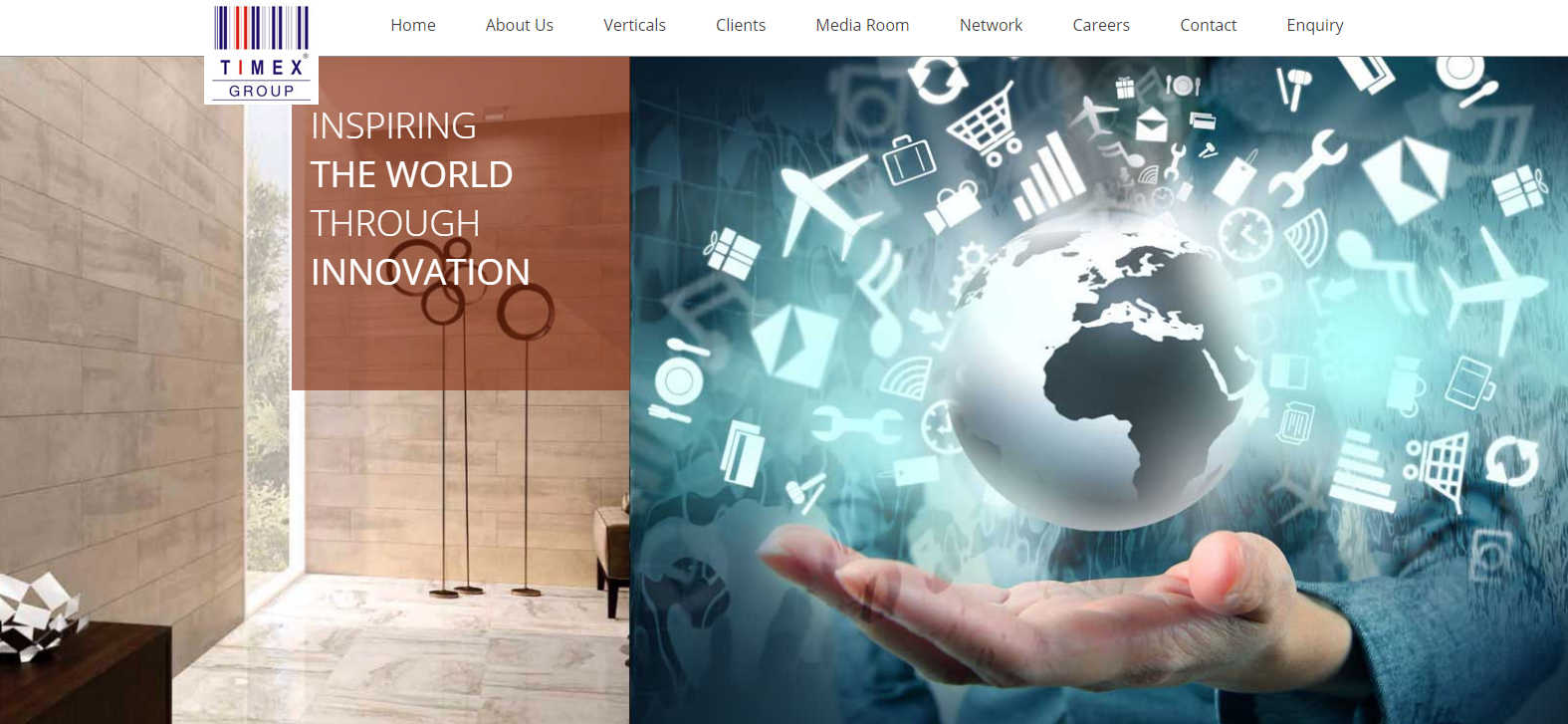 Timex Plywood Limited is one of the oldest and most prominent plywood brand in India. The company was unofficially established in as early as 1920s but the official name Timex was given in the year 1985 and the company was officially established. Timex is one of the first manufacturing companies to produce insect resistant plywood in various designs and textures. The high quality plywood of the company are prepared from the raw materials from the likes of the Gurjan and Keruing Hardwood variants.
The resin used in the period is also of great quality and the woods can withstand excess load, pressure and vibrations. The chemicals used in the manufacturing of the wood make them highly durable and insect as well as fungus resistant. The company has a big marketing area with the lines of other countries like Europe, Japan, Myanmar etc. in addition with the Indian market.
---
Swadesh Plywood Companies Ltd
Swadesh Plywood companies Ltd is a completely country owned plywood company. It was founded in the year 1980 and has been in the competitive plywood market of India for approximately four decades now. The company has managed to build trust and belief among the customers and the customers prefer the Swadesh plywood because these are built with complete precision.
The Swadesh Plywood company mainly focuses on the needs and demands of the clients and then manufactures them accordingly. The plywood and block boards manufactured by the company are completely eco friendly as they are manufactured from a blend of 100% plantation timber and some high grade timber from the Burmese plantation forests, thus making the products preferable ones. The company offers choices like Platinum ply, Gold BWP grade ply, Mr Grade, Flexi and block boards as well. The plywood are completely tested for weather resistance and insect resistance too.
---
Anchor Plywood Brand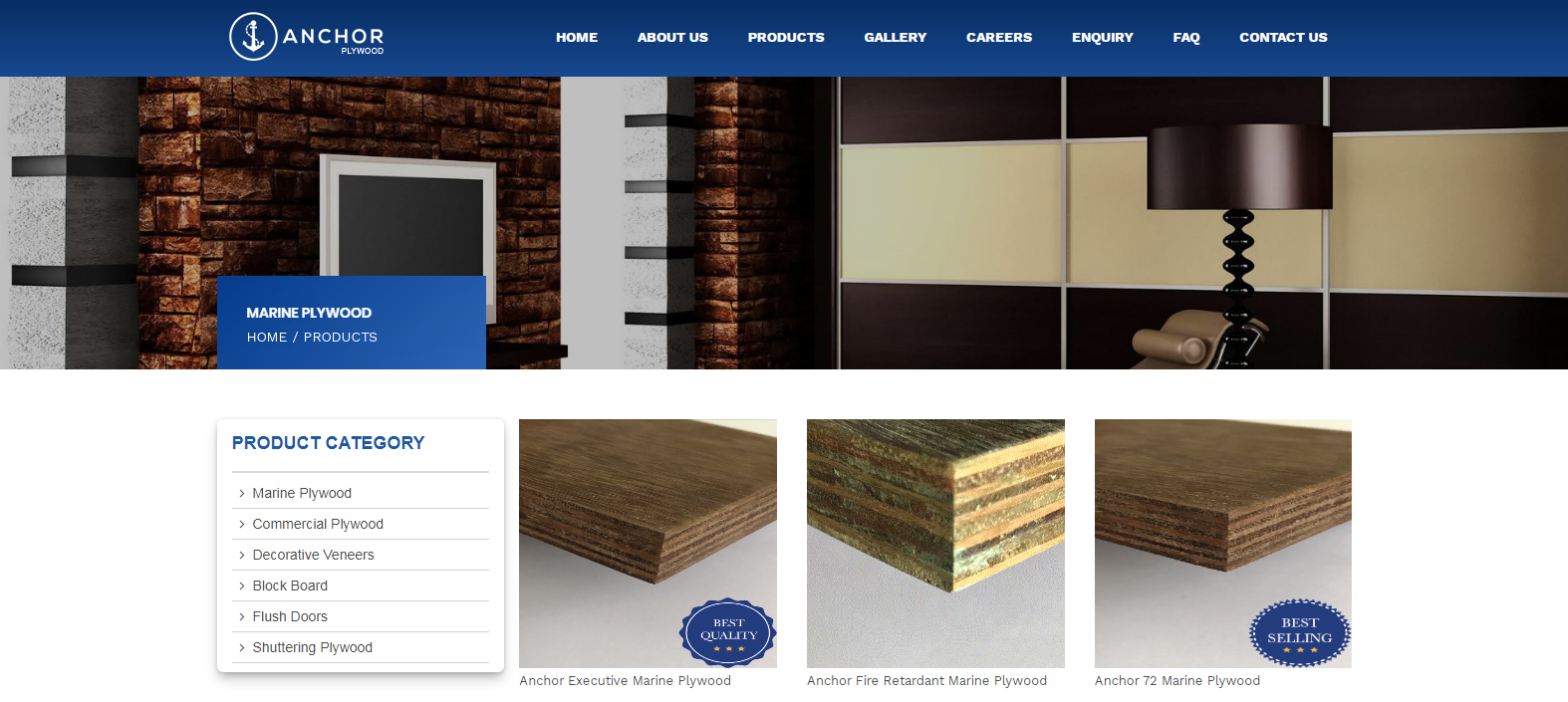 Anchor Plywood Brand is most probably the oldest plywood manufacturing brand in India being established in the likes of 1940s. It is a big name in the Indian plywood market and the oldness adds to it. Incidentally, it was the first Indian plywood company to manufacture marine plywood in 1951 to cope up with the rigorous needs of the Indian Navy. Since then it has been the No. 1 marine plywood manufacturing company in India and the Asian subcontinent.
The company has a long and glorious history to its name. Since it's establishment, it has been supplying finest quality plywood in the whole country and had been exporting it in the whole world as well. The plywood manufactured and supplied by the brand are well tested and engineered. Various options include Anchor Aircraft ply, Anchor Fire Retardant ply, Anchor Shuttering ply and Film faced Ply.
---
Western India Plywood Limited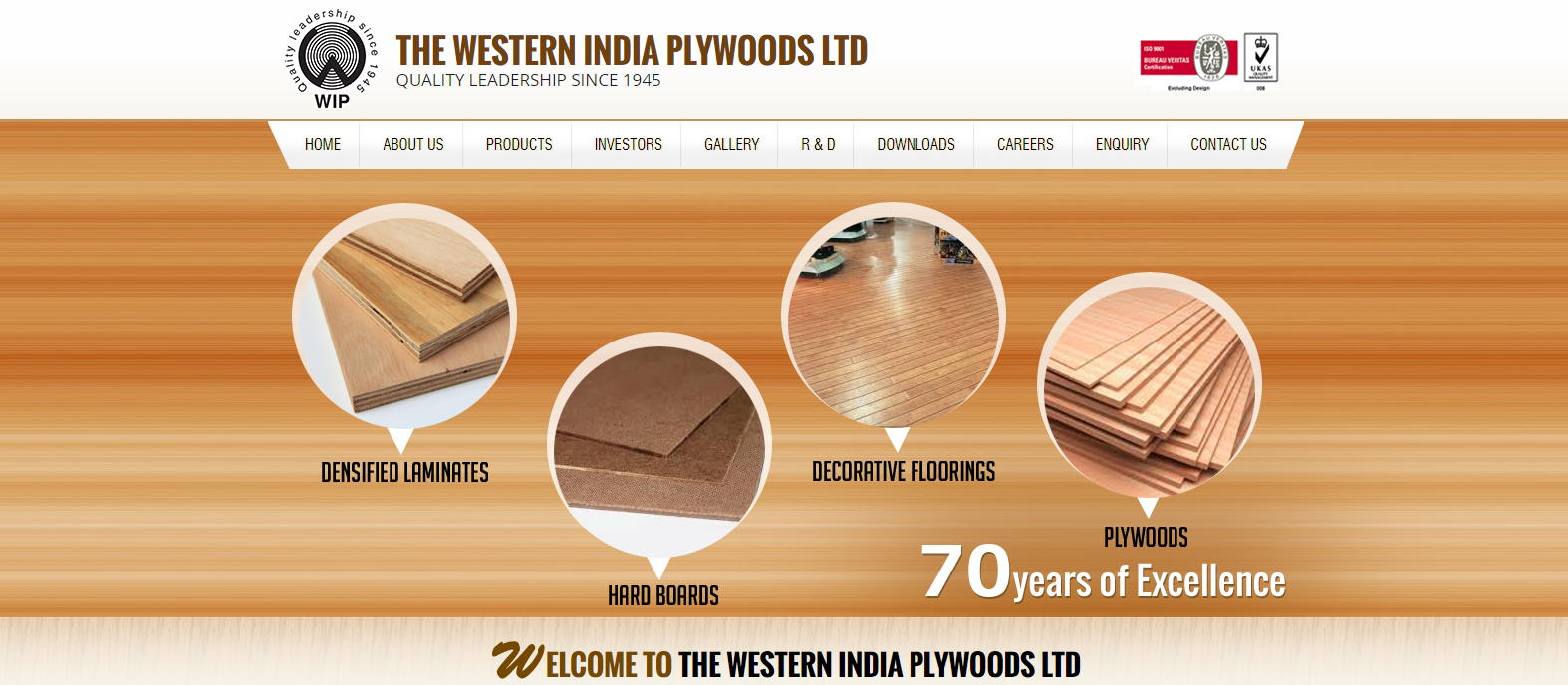 Western India Plywood Limited is another one of the oldest plywood manufacturing brand in India. It was established and founded in the year 1945. It has its name because it was founded and is headquartered in the city of Chennai. The company was started as a small scale manufacturer of swan timber and plywood with a modest amount of employees and machinery. But the company made a steady growth later on and is currently counted among the top biggest plywood manufacturing companies in India as well as the South Eastern Asia.
The company was previously a family and a tea harvesting company but has made a big name now. The Western India Plywood markets its products in India but also in other countries like Indonesia, Malaysia, Vietnam, Philippines, Thailand and many more. The company manufactures highly durable, strong, all weather withstanding and insect and fungus resistant ply. Various types of plywood options available through the brand are Fire Retardant Ply, Resin Surfaced Shuttering ply, Marine ply and Boiling Water Resistant ply.
---
Sim Ply Plywood Industries Ltd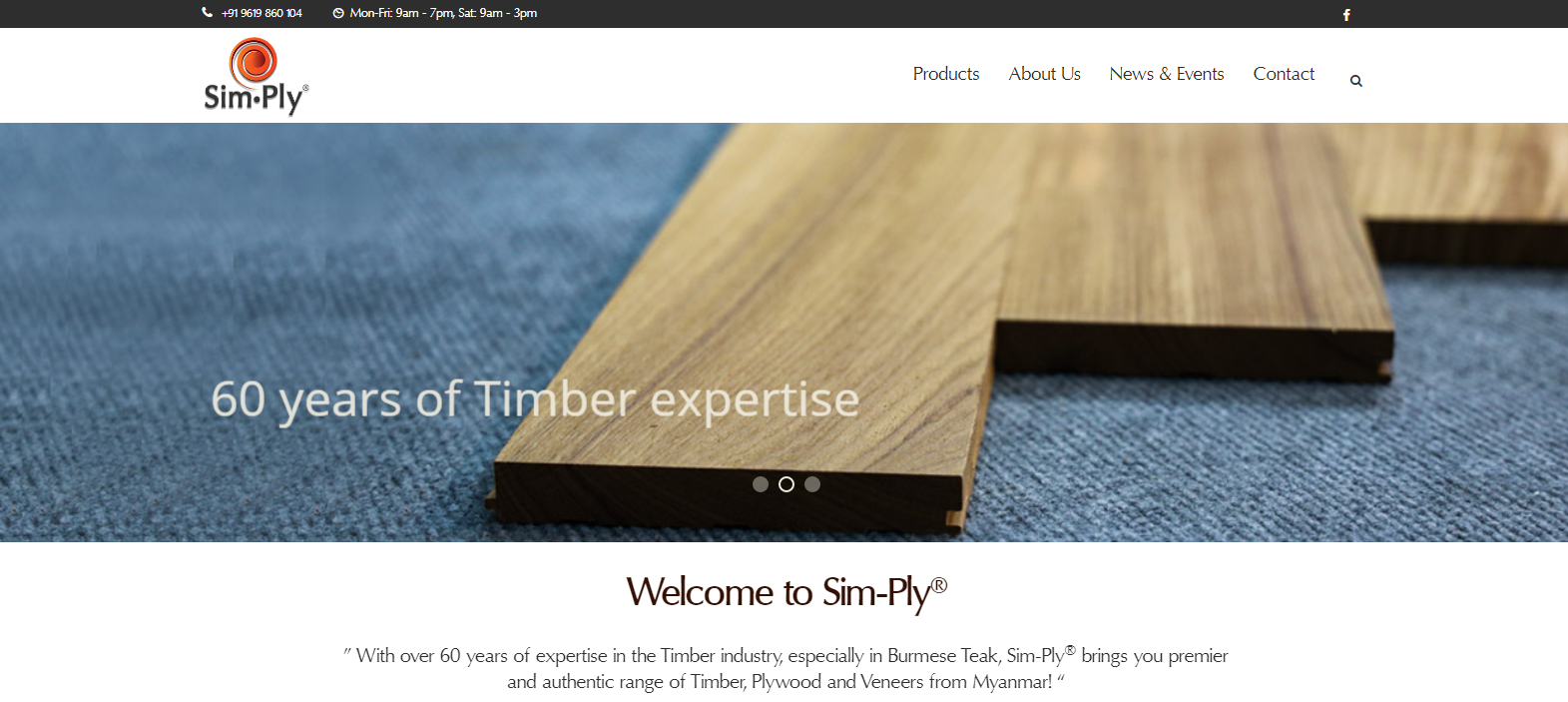 Sim Ply Plywood Industries is not an established plywood company of India. It is situated in Myanmar but its biggest market is in India and the company has a lot of sub branches here. And being one of the leading producers and manufacturers of the plywood, it is a big name in the Indian plywood market. The speciality of the company is that it manufactures plywood using Gurjan trees only. The raw material of Sim Ply Plywood are 80-100 years old Burmese Gurjan trees, iron it in both face and core.
The company also uses some really advanced technology in its production. These technologies include Pre-Press, Hydraulic and Calibrated techs. The plywood of this brand are high in density and hence are immune to warps and bends. These plywood are manufactured mainly keeping the needs of the Indian market in eye. The variety of options include Boiling Water Resistant Plywood (BWR), Teak Veneered Ply and Flexiply.
---
Merino Laminates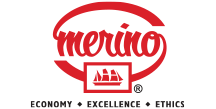 Merino Laminates was first established in 1974, and today it is one of the largest manufacturers of interior decorative laminations. Apart from laminations, Merino also provides services Interior Architecture products, IT, and Food & Agro products. Similar to SRG, Merino is a Global venture and has a presence in around 80 countries across 5 continents. 
Merino follows strict Environmental policies and prides itself on going a step further to bring a positive change in the Environment. 
---
Krishna Plywood
Based in Tamil Nadu, this plywood company is the result of the meticulous hard work of Mr. G. Vishnu Prasad. From a small production outlet in the year 1984, Krishna Plywood now spans over 25,000 square feet and is one of the best quality plywood brands in India.
Not only is it one of the best in terms of quality, it is also a company that produces every kind of plywood that exists. Pre-laminated MDF particle board, hardwood plywood, checked plywood, standard hardboard and much more are available here.
---
Sound of Silence


Specialized vendors are always in high demand, and Sound of Silence found just that niche in the plywood market. Essentially a supplier of acoustic fittings, Sound of Silence has become incredibly popular due to their supply of sound-proof plywood fixtures. Doors, panels, movable walls, room dividers, etc. are all manufactured by Sound of Silence.
All of these are made of the highest quality plywood and, to top it off, they are all sound-proof. It is akin to killing to birds with one stone. You get A-grade plywood, and you have your house sound-proofed.
---
Century Ply 
Now here's a name that you would have definitely heard. Even if you are not familiar with something, you happen to know the best proponents from it. For example, you might not be a connoisseur of music, but you know about A.R Rahman. Similarly, you might not deal in plywood, but will certainly know about Century Ply.
They have been providing the finest plywood to their customers for decades now, and has become an iconic Indian brand. They stock any and all varieties of plywood that you might require. And, although every one of their products comes with a guarantee, the very name 'Century Ply' is a seal of quality. You can even buy plywood online from here.
---
Greenply 
As has been mentioned before, plywood is used in many stages and aspects of construction. Various kinds of plywood are also required, and at different times. Certain companies are renowned for a certain kind of plywood, and in many cases people purchase different plywood from different brands. If you would like to avoid all of this unnecessary hassle, then you might want to go for Greenply.
This plywood brand made it their mission to be the brands that provide all kinds of plywood so that you don't need to go anywhere else. From decorative veneers to block boards, Greenply has it all.
---
READ: 13 Best Matcha Tea (Green Tea Powder) Brands to Buy In 2020
---
Kitply Industries Limited 
Since its humble beginnings in the year 1982, Kitply has come a long way. Currently, it has a workforce that exceeds over a thousand individuals, state of the art technology and over three hundred dealers all of the country. Kitply products are also quite easy on the pocket when compared to the average plywood price in India. Kitply's varied products have made its way into the most humble of homes and the boardrooms of global businesses.
However, the company has not stopped there. Recently, they have expanded their business to the Middle East, as well as the countries of Nepal, Bangladesh, and Pakistan. Kitply is also a company that is fully aware of its social responsibilities. For years, the company has built living quarters for those who work in its factories and tried to improve the living conditions of the underprivileged.
They are also well-known for their Kitply Agro Forestry Project which to preserve and protect India's forests.
---
National Plywood Industries Ltd 
National Plywood takes great pride in being one of the most affordable, yet high quality, plywood brands in the country. As the demand for plywood increases, the price also rises. Wood goes through numerous processes before becoming the wondrous product that is plywood. And these processes require expensive machinery.
Take waterproof plywood, for example. Waterproof plywood price in India can be sky high, unless the brand you are going for is National Plywood. The brand has found ways to reduce costs, without cutting corners in production value. Because of this, National Plywood Industries Ltd is one of the best plywood brands in India.
---
Mayur Ply 
When we hear the word 'mayur' (peacock), we think of elegance, beauty and mesmerising grace. And Mayur Ply does not disappoint those expectations. As a matter of fact, it transcends them. Not only are the plywood made by Mayur Ply consistent in their outstanding quality, they can almost be considered to be works of art.
Such high standards are the reason that Mayur Ply has earned such certifications like ISO 9001, ISO 14001 and the ISI mark. Mayur Ply also earned the much sought after European CE certification, since they abide by the European plywood standards. This truly makes Mayur Ply an international brand, but with a sensibility that is purely Indian.
---
Sarda Plywood Industries Ltd 
You may see the name Sarda Plywood on this list and wonder, why have you never heard this name before? Is this company that obscure? The reason why you haven't heard the name of the company, is because their product is what you know them by. Duro is considered to be one of the most resilient plywood out in the Indian market today.
Produced by Sarda Plywood, it is known for its toughness and versatility. In the years after its debut, other Duro products have joined the family such as Duro Flex, Duro Marine and Duro Dynamo.
---
Bansal Sales Corporation Pvt Ltd 
A well-known saying goes something like this: 'Jack of all trades, master of none'. It means that if someone tries to do everything, they might know a bit about various topics, but they never become the master of any one of them. The moral is to concentrate on one thing, and become the best in it. However, as is the case in this world, there is an exception to every rule and every saying. One of those exceptions is Bansal Sales Corporation Pvt Ltd.
This company not only provides plywood but any and all sorts of materials required for building and interior decoration. Their product range is highly sought after, thanks to its artistic designs which make it perfect for designing the ideal home. If you have a certain look in mind, then you can be assured that Bansal Sales Corporation will have just what you were looking for.
---
Sylvan Ply 
If there is a weather India is known for, it is the monsoon. It cools us down after a scorching few days, and brings with it a cooling wind that soothes your very soul. However, no matter how charming the rains might be, they also bring with them immense wetness that can damage not only furniture, but your house as well.
Dampness can start to rot the woodwork within your house, causing you thousands in damages. It is therefore only sensible that you use only the best quality of waterproof ply for your house. After all, a house is an immense investment, and you would want to make sure that your money is bringing the best results.
Sylvan Ply is, therefore, that most obvious choice for you to make. Incredibly stylish, highly popular and one of the best suppliers of waterproof designs, Sylvan Ply takes care of any concern you might have regarding interior decor. You can also go to their website and ask them for a quote.
---
If you are looking for some of the best wood available in the country, then these ten brands are certainly the first place you should start looking. With decades of experience, high rates of customer satisfaction, and an impressive catalogue, each of these ten brands has what it takes to give you the home that you deserve.