A trip to Phuket is all you need when you're done working your heads off! Its time you rejuvenate yourself with some salt, sea, and sand! And to help you with this whole process of relaxation, we have for you the ten best hostels in Phuket! Don't you want the most fluffy bed to have the sleep of your dreams? Or the best balcony view to wake up to? Food that would make your heart go crazy? Phuket has the most amazing places to gear up your excitement and to make you pack your bags right now.
Amidst the bustling streets of Phuket in the day time and beside a quiet serene beach in the evening, the hostel of your dreams is awaiting your presence. With cheerful shopping complexes and the best seafood restaurants all available nearby, your stay will be the easiest and yet filled with excitement! You don't want to go to Phuket and not try the water sports right? And oh the authentic massage studios to release all the stress from all the hard work that you're doing?
All the excitement will be easily accessible to you from the best stay stations we tell you about. Be it a pre-wedding party stay or a stay with your lovely family, choosing a good hostel will be the best decision you'll be making during your trip to Phuket. So to make this choice easy for you, we have a list below of all the best that is available.
Here are the Top rated Hostels In Phuket, Thailand:
Lub D Phuket Patong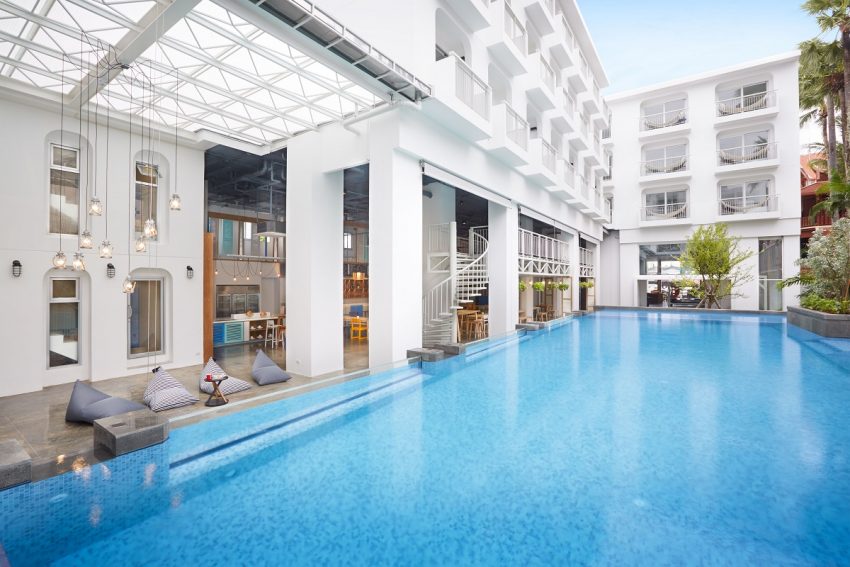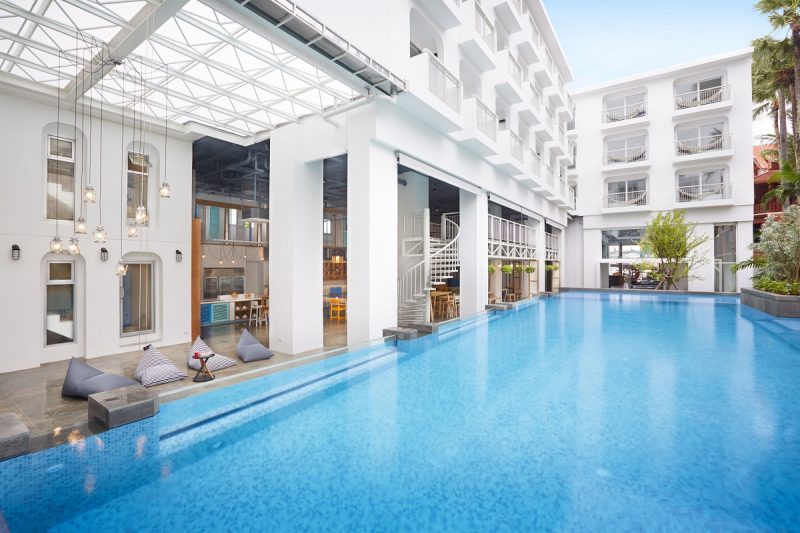 Featuring services like all-day breakfast, 24 hour front desk, coffee bar, bus assistance, outdoor deck, cool down room, and more, Lub D features one of the biggest hostel accommodation in Phuket. The room types available here range from dorms and shared beds to private rooms with complete facilities.
In fact their private rooms feel as good as a luxury five-star hotel room. Their interesting wall art and minimal but inspiring décor give you the feel of a seaside, immediately transporting your imagination to the fun relaxing activities alongside a beach. The most commonly spoken languages here are Thai and English so if you're not well-verse with either, you might need the help of a translator.
Address: 5 5 Sawatdirak Rd, Pa Tong, Kathu District, Phuket 83150, Thailand
Phone: +66 76 530 100
---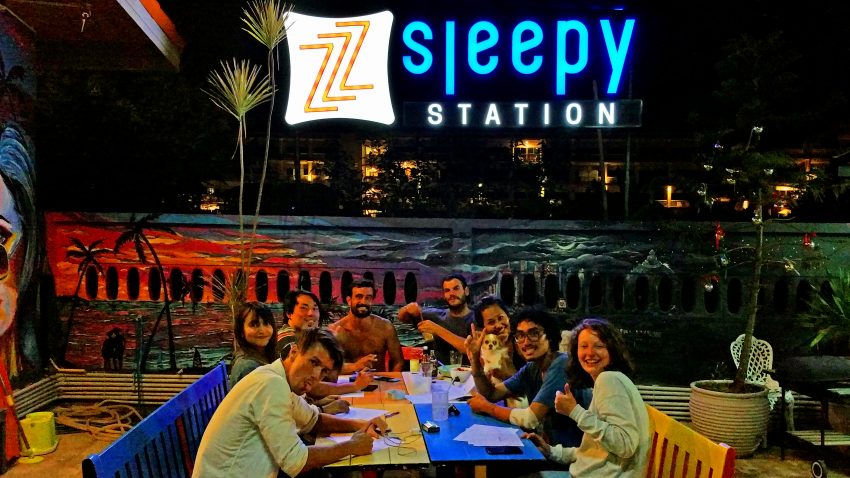 Living up to its name, Sleepy Station is a relaxed and rejuvenating hostel surrounded with lush green and manicured lawns. Nature blooms in full swing at this beautiful property and you can book a stay easily via some of the top sites. Street art graffiti remains a mainstay here and you'll find numerous walls that you'd love to Instagram right away! In fact, the wall art is sure to inspire a creative streak in you.
What's more? Their bar features sumptuous cocktails amidst the most ideal aura. The hostel also features a common play area with interesting ad ons like playstation, video games, and more. Situated close to Kata Beach, Sleepy Station will have your vacation covered with its excellent service.
Address: 27, 11 Kade Kwan Rd, Karon, Mueng, Phuket 83100, Thailand
Phone: +66 64 060 4350
---
Bodega Phuket Party Hostel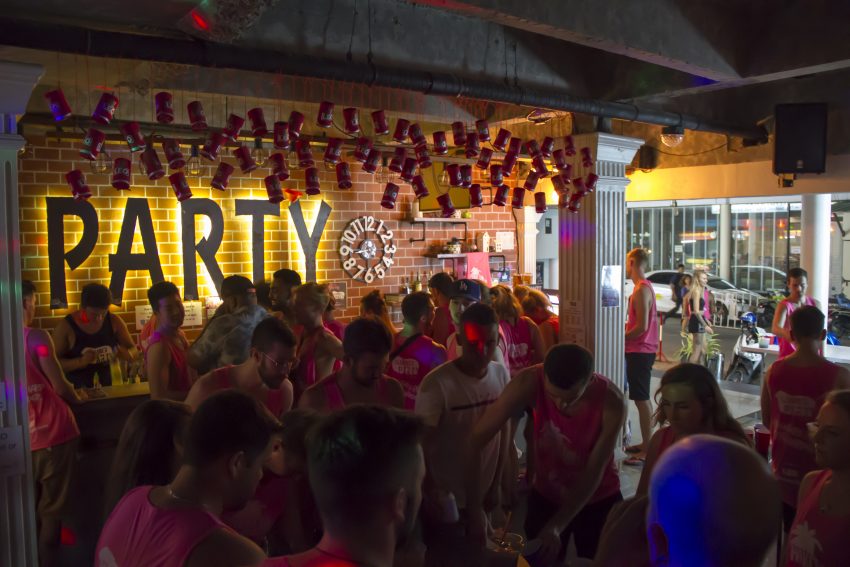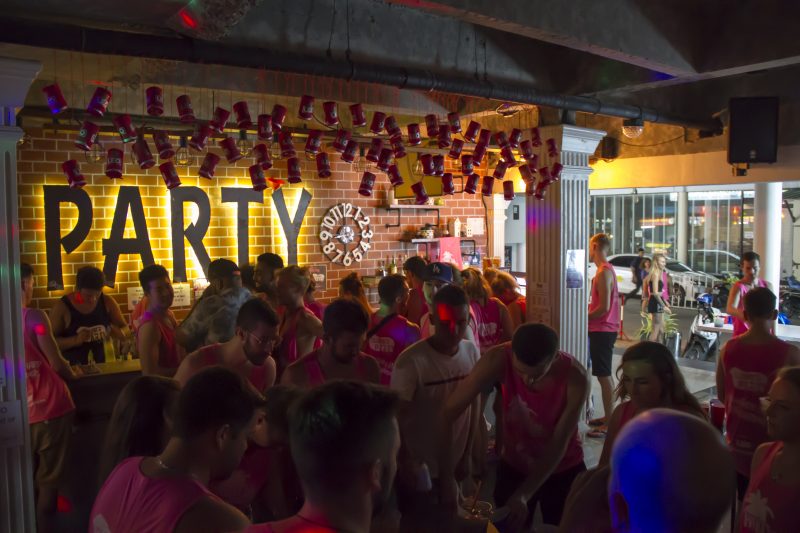 A hostel that lets you party your heart out? Yes please! Well, who doesn't love a property that is versatile enough to offer comfort when you're tired and let you dance when you're all fun and happening.
Bodega party hostel is situated close to Bangla Road, a destination where Phuket's most happening parties take place. The hostel is also situated nearby Patong Beach, for an effortless daytime rejuvenation. The facilities offered here range from free luggage storage and 24 hour desk to free wi-fi, laundry service, secure lockers, chillout areas, western food menu, and more.
Address: 189/3 Rat-U-Thit 200 Years Road Pa Tong, Phuket 83150, Thailand
Phone: +66 076 602 191
---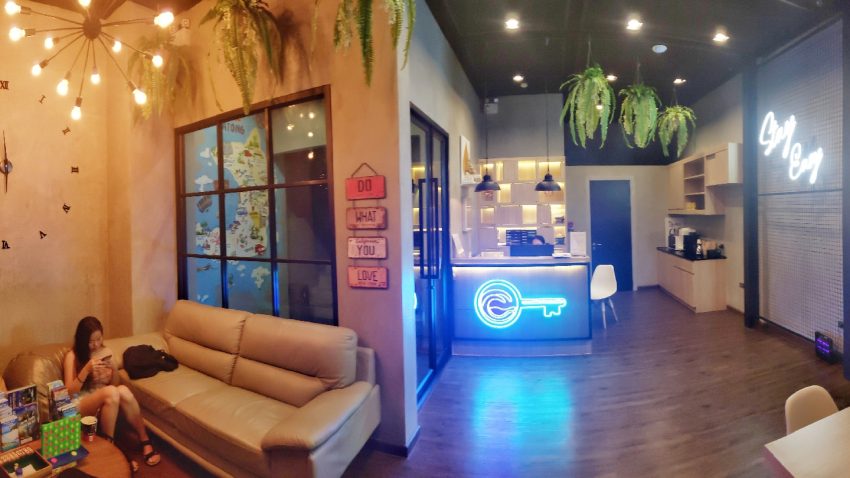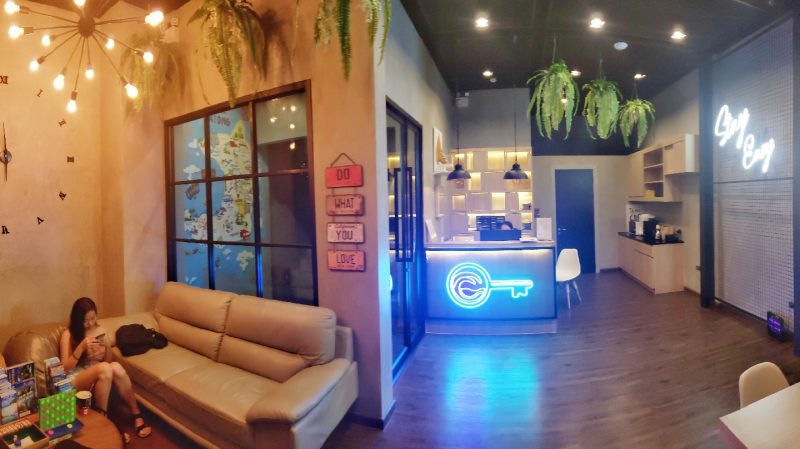 Situated close to Patong Beach, Patong Poshtel is a lively property providing affordable accommodation to travelers. The rooms featured here are spacious and equipped with all the crucial facilities.
They also offer dormitories for solo travelers. Nearby attractions include Patong Boxing Stadium, Freedom Beach, and Jungceylon Shopping Centre.
Address: 78 Phangmuang Sai Kor Pa Tong, Amphoe Kathu, Phuket 83150, Thailand
Phone: +66 95 414 7412
---
Slumber Party Hostel Phuket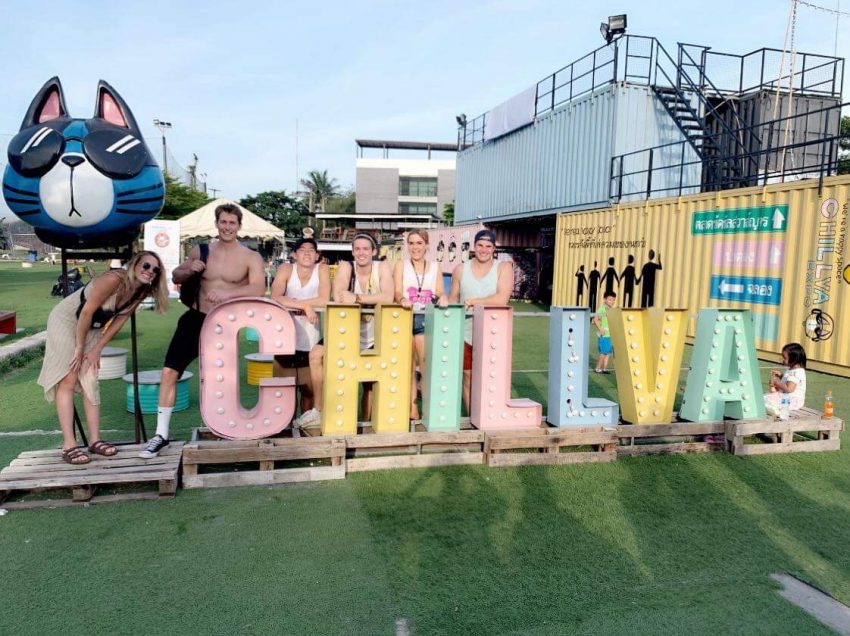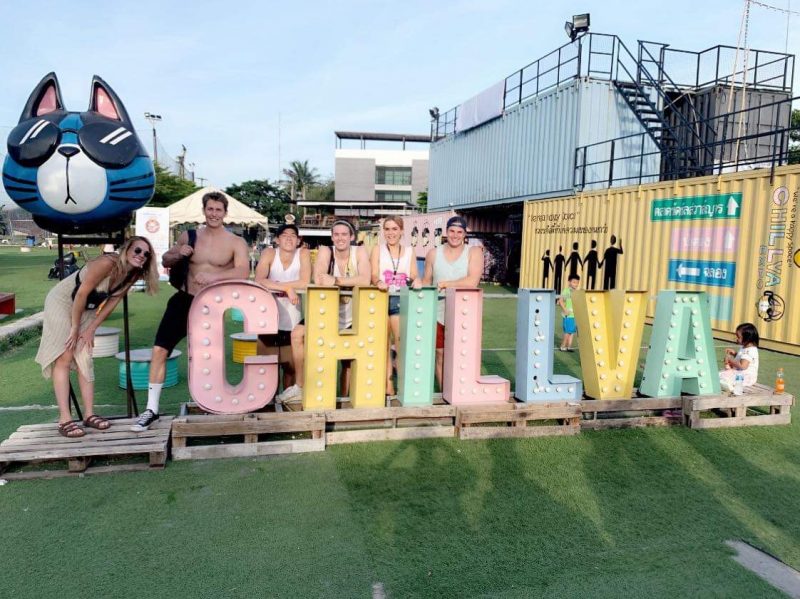 Phuket's hostels do more than simply providing an accommodation and Slumber party is one true exemplar of the same.
In fact, the hostel claims to offer a fun-filled experience as their activities take you on an adventurous journey. They also offer secret deals online to help you get additional discounts on your bookings.
Address: 27/27 Ratchapatanusorn Rd, Pa Tong, Kathu District, Phuket 83150, Thailand
Phone: +66 76 620 414
---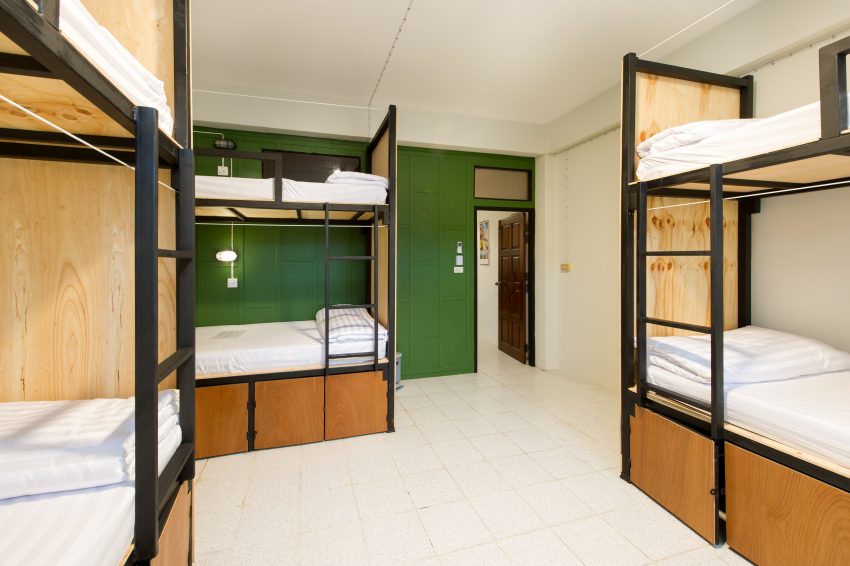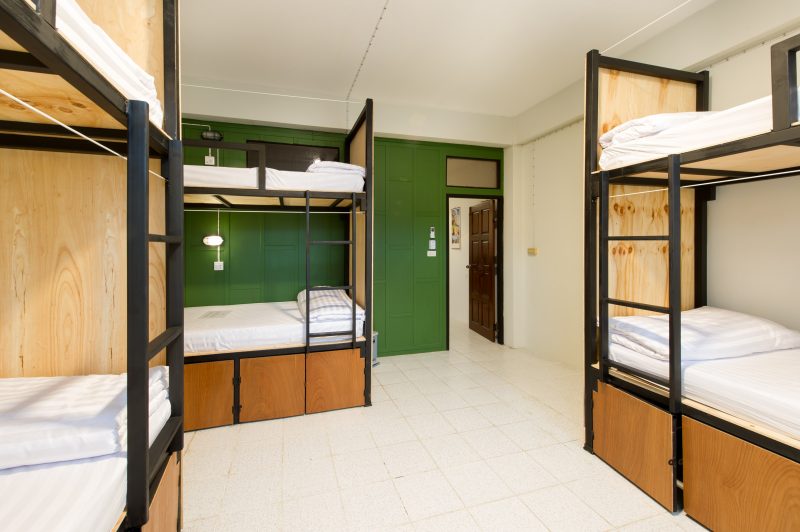 A simple hostel with one of the most beautiful locations in Phuket, Neighbours Hostel is will ensure your perfect stay. With its chill atmosphere and the friendliest staff, you're bound to feel homely and relaxed. With hundreds of restaurants, shopping markets and sightseeing places available nearby, your convenience is will be made sure of during your stay.
They also provide a rundown of adventure activities to do in the nearby areas. With facilities like having a common room, you can make friends and hang out with them from around the world! The hotel has a sparkling clean environment and a comforting vibe. They provide a wide variety of tasty food as well! So why wait? Book your cute and comforting room here!
Address: 93 Phangnga Rd, Talat Yai, Mueang Phuket District, Phuket 83000, Thailand
Phone: +66 94 343 3399
---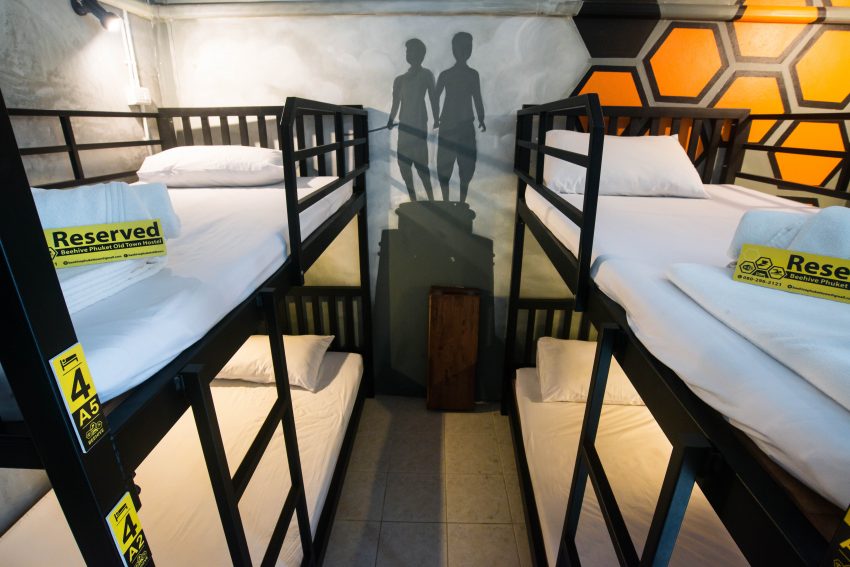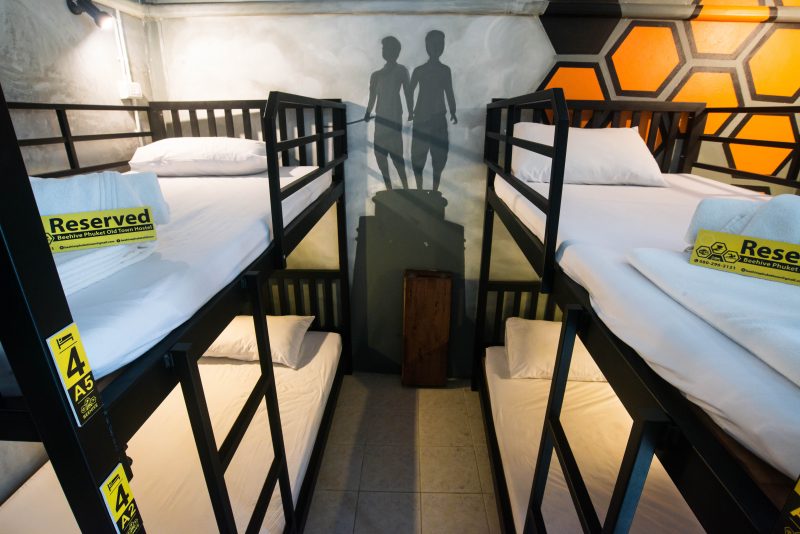 Located amidst the prime area of Phuket, beehive hostel offers a wide variety of facilities along with private as well as dormitory rooms. With a helpful and generous staff, your stay will be easy and breezy. Free wifi to keep your friends updated on Instagram and a beautiful garden can also be found on the site.
An outdoor swimming pool under the starry sky for your night swim is also there awaiting your dive! Their welcoming atmosphere will have you feeling close to home. They even provide the best of meals and sometimes free goodies for your heart and stomach. So get in the mood and book your room at the earliest!
Address: 2 45 Montri Rd, Tambon Talat Yai, Mueang Phuket District, Phuket 83000, Thailand
Phone: +66 61 414 4944
---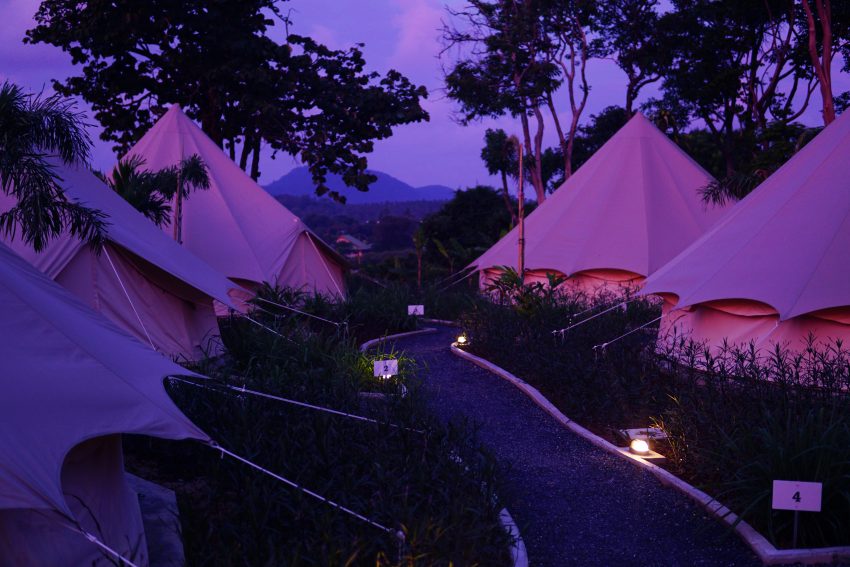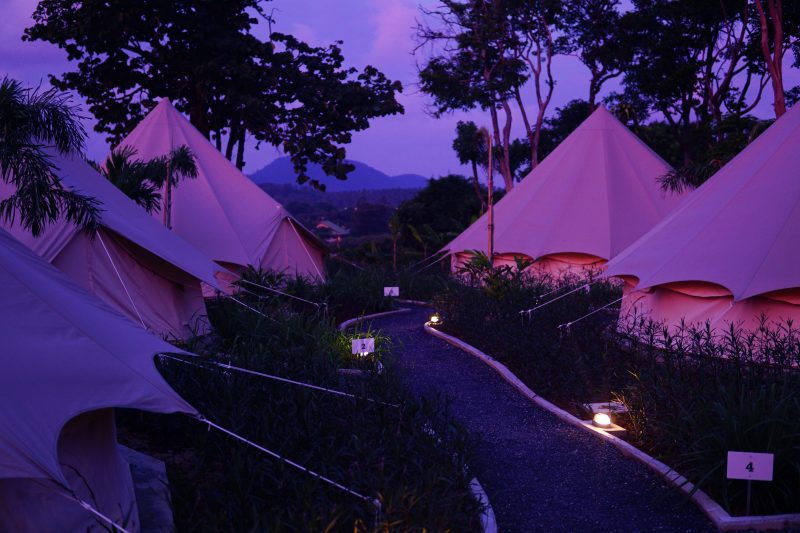 Every small step is a big step when it comes to saving mother nature and Roost Glamping is a big vital step in the same. It is an eco-friendly hostel situated in the south of Phuket between Nai Harn and Rawai. They have the perfect tent for your cozy stay just a few steps away from their infinity pool and cafe/bar. What better than having a stroll in their tropical gardens early in the morning to give your day the best start!
with easy access to the two famous beaches, your transport will be the most convenient. diving, snorkeling, and other water sport adventures are also available nearby along with markets and restaurants. Roost Glamping aims to provide the best of the facilities most beautifully and is all ready to welcome you to their beautiful site.
Address: Roost Glamping Roostglamping 87/70 Rawai, Mueang Phuket District, 83130, Thailand
Phone: +66 76 602 133
---
Fin Stay hostel, Kata beach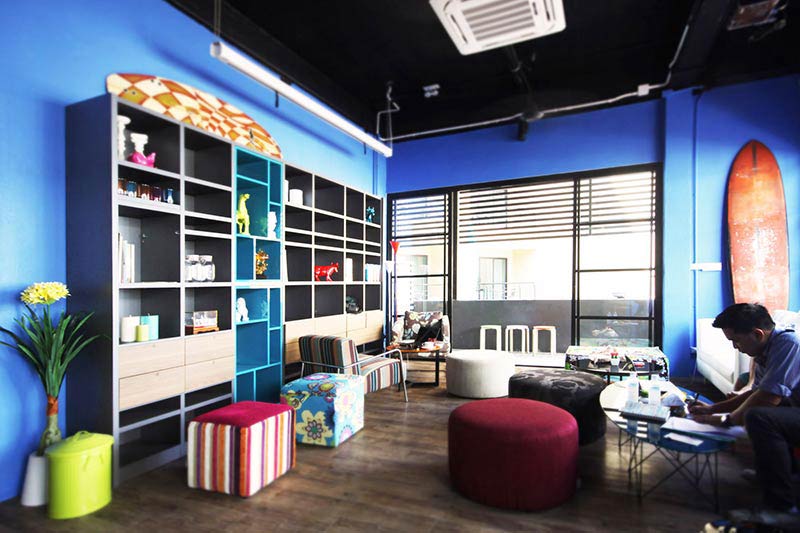 Are you a backpacker or a surfer? Cause if you are, then we have the best hostel in Phuket for you! With Kata beach ten minutes away, your early sunrise the beach will be the highlight of your stay at the hostel. They have excellent services by the most efficient staff to make your stay the easiest. The location of the hostel makes connectivity with all the famous sites in Phuket very easy. An excellent number of facilities are available at the hostel like a rooftop pool, free wifi, etc.
You'll also be able to find restaurants serving delicious food and shopping complexes nearby the hostel's location. The location of the hostel also ensures a lit nightlife for you with parties taking place on the palm-lined Kata beach. They also provide the option of arranging your visit to other islands like Phi-Phi, Krabi and many more.
Address: 100/20 Kata Night Plaza Kata Road, Karon, Phuket 83100, Thailand
Phone: +66 88 753 1162
---
Stay at Kata Poshtel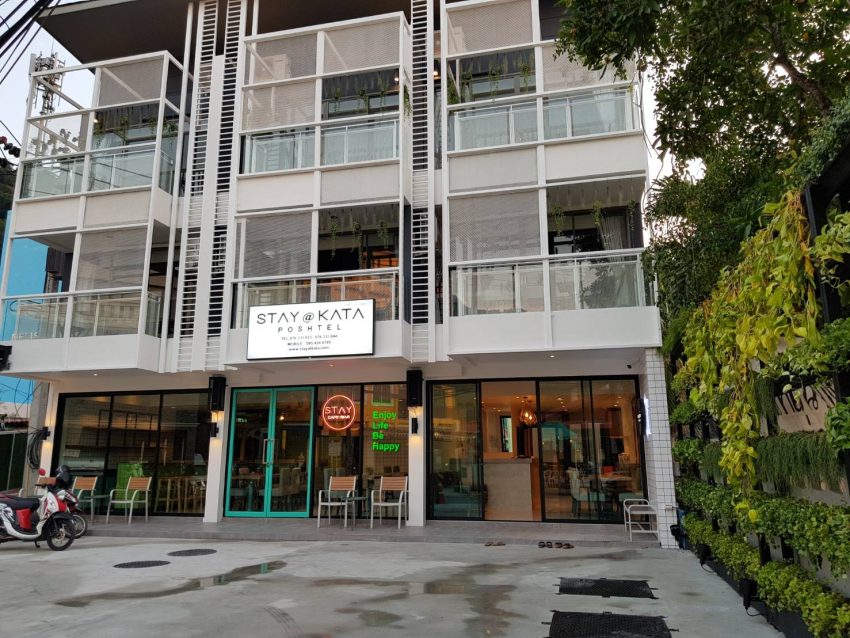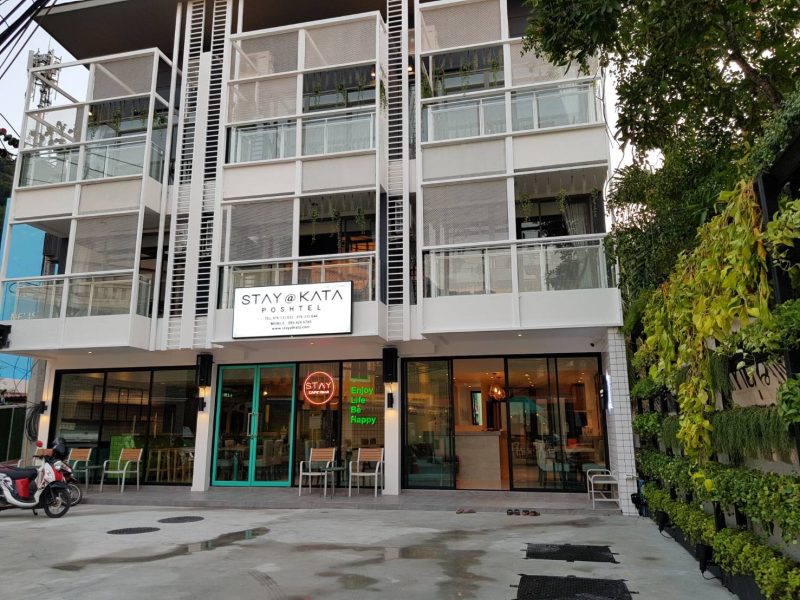 A hostel in the middle of a beach is where you want to stay at. Isn't it? With all the water sports available at a small distance of six hundred meters, you will be living your vacation on the beach itself! Their rooms have specially designed balconies, to give you the relaxation you deserve. Their hostel has a very comforting environment to make you feel welcomed and a staff which will treat you like family to fill your hearts with generous amounts of warmth and happiness.
The very necessary amenities including storage lockers, wifi, safety lockers, etc. are all taken care of by the hostel to make you feel tension free throughout your stay. Transportation services are also provided by the hostel. Not only this, but they also have an amazing cafe for you to throw parties and make new friends!
Address: 161 Koktanod Soi, Kata Rd, Karon, A.Mueng, Phuket 83100, Thailand
Phone: +66 95 424 6789
---
The Camp Hostel Kata Beach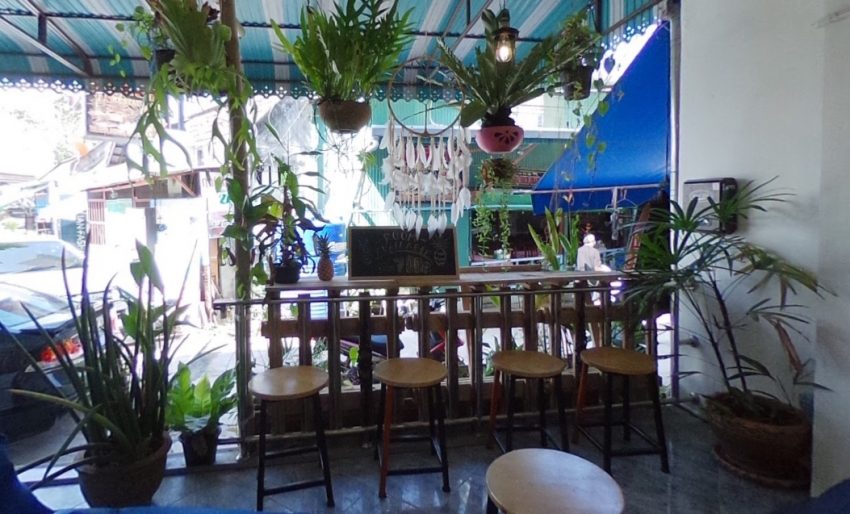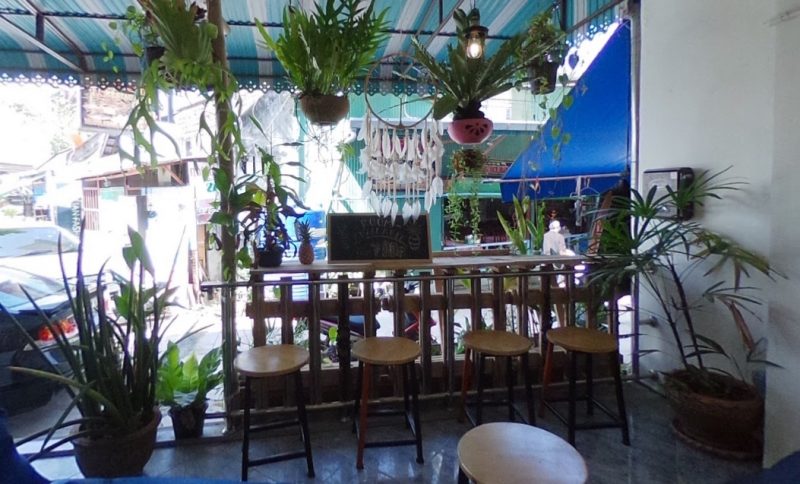 A backpacker's hub with the most reasonable pricing for all of you running on a budget. With accommodating staff, you'll feel homely and comforted. With a creative ambiance, you'll surely be all cheered up for all that Phuket has to offer you. The chill and cozy atmosphere will leave you feeling warm and pampered.
The hostel rooms have all the necessary facilities and you will have nothing to worry about. This place also makes sure you make a lot of friends from different parts of the world and party with them to grooving music in the evening. It is also located in the main market area to help with your shopping lists!
Address: 61/8 Taina Rd, Karon, Mueang Phuket District, Phuket 83100, Thailand
Phone: +66 65 517 2538
---
Hip hostel
Located in the prime area in Patong, this hostel will claim a right tick to all that you want in your hostel in Phuket. With nearby salons, massage studios, malls, and restaurants, your wish of having the best time in Phuket will come true!
Their reasonable prices and friendly staff will make your stay truly unforgettable. delicious food and excellent facilities will fill you with sheer joy. They ensure that you experience great hospitality and feel fully satisfied with your stay there. The quiet atmosphere will help you relax and calm yourself in the best possible way!
Address:
Phone:
---
Nonnee hostel
A cute and comforting place to spend your well-deserved vacation. With options available for choosing between private rooms, premium dorms and more, you will be able to find your perfect stay in this hostel.
Mouthwatering breakfasts served to will give a great start to your days spent there! Amazing facilities like swimming pool, smart television, pool table, free wifi and free transport to the beach are available here to make your stay memorable. A garden for you to roam in with your family in the evening and relax adds to the list of reasons why you should be choosing this hostel to stay in.
Address:
Phone:
---
Hubb Hostel Phuket Airport
What better than your flight descending on the beautiful land of Phuket followed by a free ride to your hostel? The Hubb hostel is an excellent place with a clean and friendly atmosphere and a comfortable ambiance. With the loveliest staff and the perfect location, you would never want to go back to your home.
Their beautifully designed rooms with all the facilities like free wifi, flawlessly working hot showers, air conditioners, etc will make you feel pampered and loved. With pharmacies, eateries, and markets available nearby, your convenience will be ensured. They even have the tastiest of food getting served in their hostel to make your taste buds go crazy. So why wait? Book now!
Address:
Phone:
---
Lupta hostel
With their warm and homely ambiance, you will have a great time staying there. With a variety of rooms and dormitories available, you can choose the stay of your liking. Their beautiful common lobby will help you meet and make the best of friends from all over the world.
Lupta hostel also provides a wide range of facilities like internet, free coffee, and tea, etc. the. The hostel has a good number of nightclubs located nearby to make your nights there truly lit.
Address:
Phone:
---
So what are you waiting for? Bookmark this hostels list and feed your wanderlust!