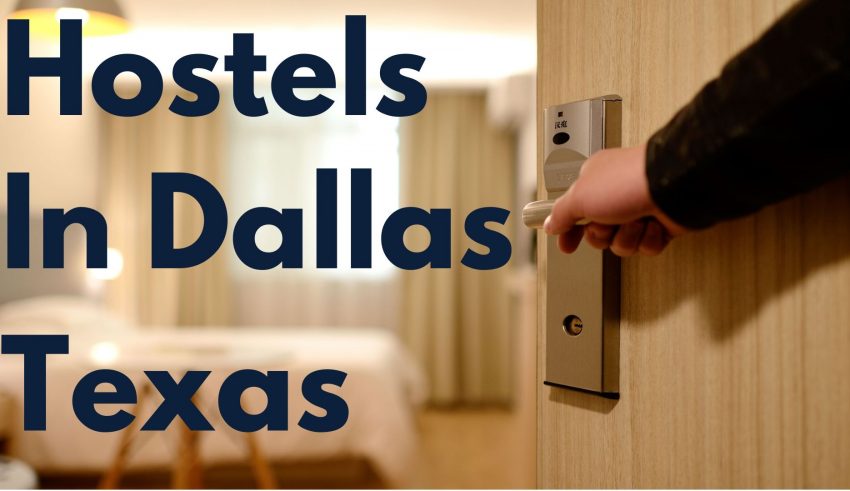 Dallas, one of the fastest growing cities in the US is one that you may seem surprised to find on a to-visit list, but is definitely worth a weekend getaway or even a week-long vacation. An amalgamation of people from around the world and extremely welcoming locals, Dallas gives you a variety of gems to treasure.
From the famous Tex-Mex and barbecue unique to the state, to the upcoming, thriving art scene. From the acres of parks and outdoorsy things to do, to the vibrant night life and live music scene ranging from Jazz and Blues to Country. The city also has a lot of Latino influence, and is home to the Texas State Fair which is a great place to have an authentic Dallas experience.
Needless to say, there's a huge number of reasons (with a lot of variety in them, too) that you should be putting Dallas on your list of cities you wish to visit. And if you're a backpacker, you'd be pleased to know it's an extremely affordable city to enjoy your time in.
But, that said, the hostel biz in the city is supremely underdeveloped, which is strange consider they have a lot of happening areas that could do well with a hostel around! Nonetheless, over the past few years, a couple of hostels have popped up in and around Dallas, and if you're having trouble looking for them, we've listed them right here for you!
Here are the Top Rated Hostels In Dallas, Texas:
Deep Ellum Hostel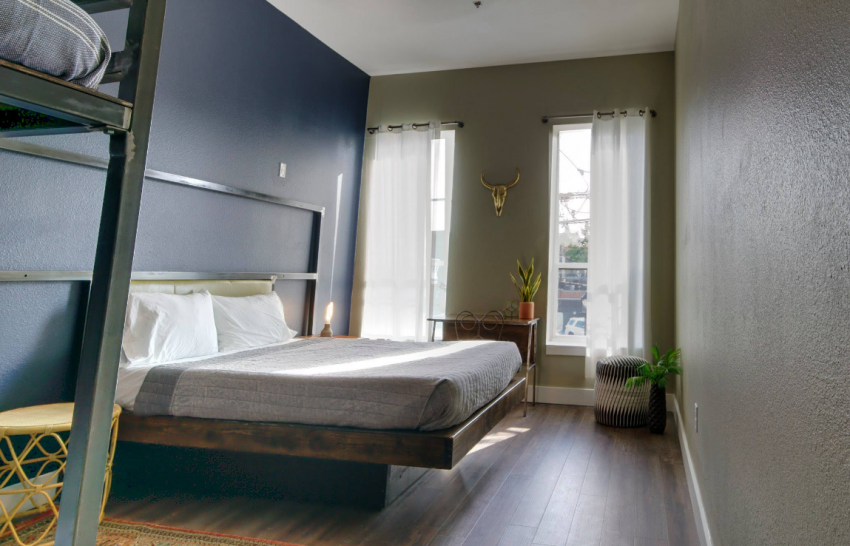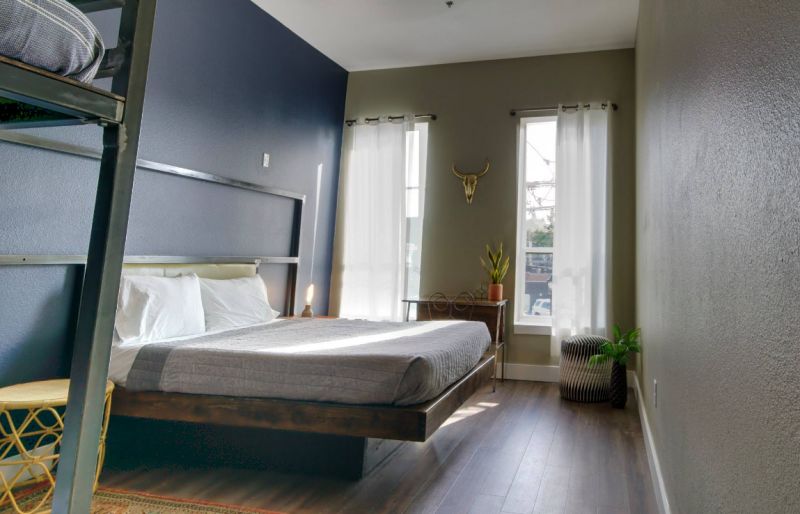 If you're looking for a hostel in Dallas, Deep Ellum Hostel is a go, go, go! Located in Deep Ellum; one of the most exciting, happening places in Dallas, the hostel is surrounded by restaurants and bars, museums, theatres, art and music centres and much, much more to keep you happily busy.
The hostel itself is a tasteful combination of a variety of aesthetics, Eclectic, Transitional, Modern Farmhouse and even a little Bohemian, ensuring that the space is very appealing along with being homely.
They offer you the choice between private suites and dorms, with the dorms giving you sturdy, comfortable bunks, with bedside outlets and lights, and storage boxes underneath the beds with loads of space for your belongings.
They have an on-site Spanish restaurant and even a bar for you to unwind and meet some fellow backpackers! Along with all of this, they also have free wi-fi throughout the hostel, laundry facilities free for you to use, a communal kitchen for you to make some friends and also save some pennies while you're at it, a library, live music sessions, and even a vinyl player with some records! I mean, how cool is that?! If that's not all, they also offer breakfast on the house before you go out and do your exploring. All at extremely low prices!
Address: 2801 Elm St, Dallas, TX 75226
Phone: +1 214-712-8118
---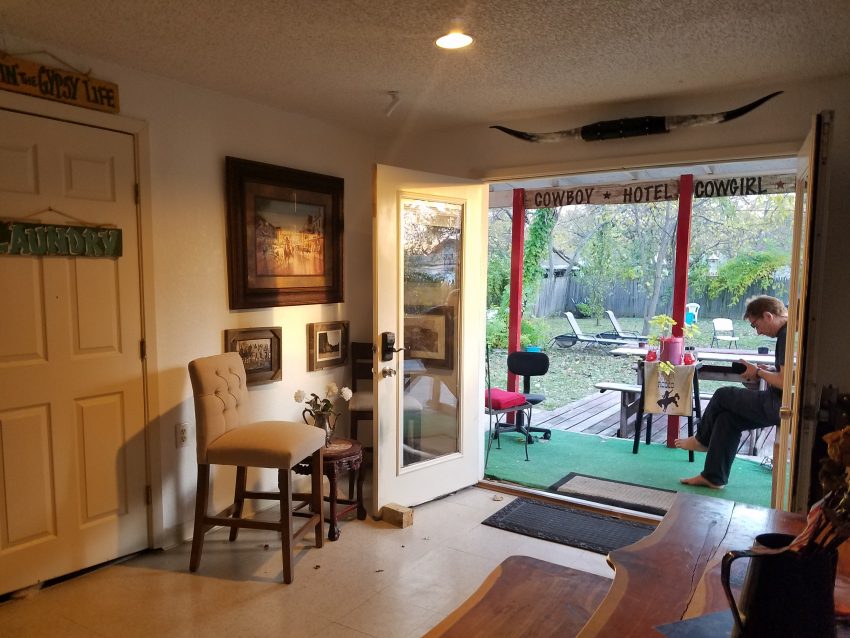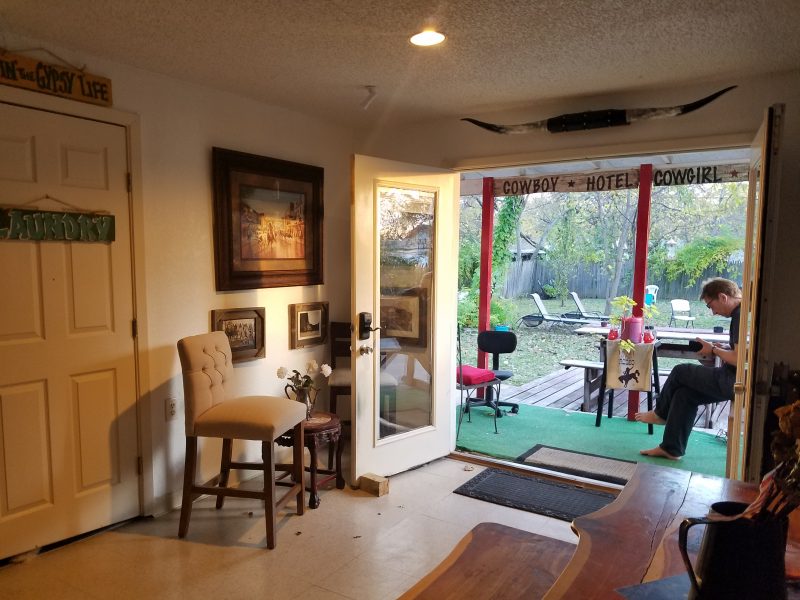 Situated between Dallas and Fort Worth, this B&B is definitely a little way off from central Dallas if you're looking to enjoy a quick walk to the happening places in the city, but if you want to experience some authentic cowboy spirit, this is the hostel for you! Because of its location between Dallas and Fort Worth, you can have the Deep Ellum experience one day, and the cowboy experience the next in Fort Worth; dancing saloons and rodeos, mechanical bull riding, drinks for two dollars and more!
Made and decorated in the North-Texan ranch style, The Wild, Wild West B&B has a traditional farmhouse, country feel. They have a shared kitchen and dining room accompanied by a game room with loads of board games and also a foosball table, in case you want to spend a relaxed day indoors!
They even cater to all your needs with their on-site mini supermarket! Offering free wi-fi, laundry facilities, free parking, and anything else you could possibly want as a backpacker, they really put across a homely environment in their own, unique vibe!
Another thing which makes The Wild, Wild West Dallas Irving Backpacker's B&B (you really lose your breath saying it all) special is that it was the very first hostel in Dallas that catered to the backpacking needs of all those free-spirited travellers out there. Look them up, book yourself a stay and get yourself a wonderful experience, at equally wonderful prices.
Address: 214 W 6th St, Irving, TX 75060
Phone: +1 214-682-9636
---
If you feel like we've missed out on any hostels, or want to share your experiences at any of these, feel free to contact us, we'd love to hear from you!