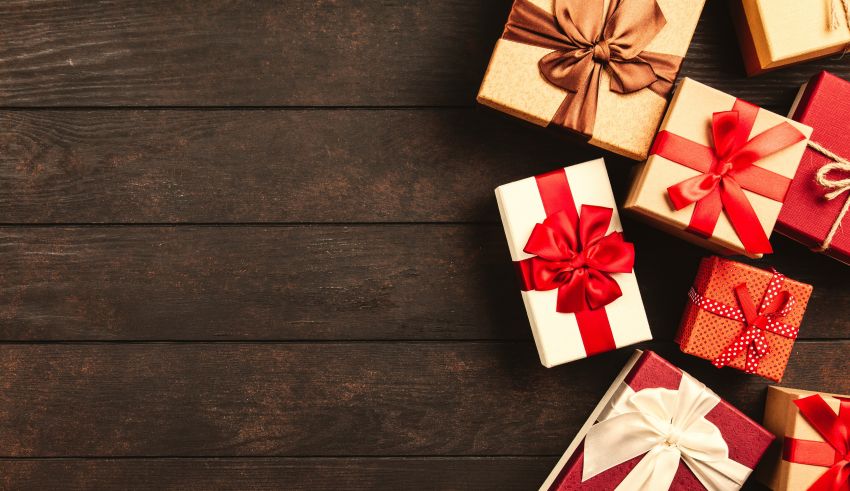 Finding a present for your man or the man in your life may not be the easiest task. Especially if he's the kind who has almost everything. Whenever you're looking for the best gift a safe bet would be getting something practical.
Unlike common belief, guys love fancy things as well. May it be grilling accessories, monogrammed travel gear, personalised sports gear, or cut-glass whiskey and beer glasses. Every guy has something they hold close to their heart, and we have a gift fulfilling all of these wishes.
Here's The list of Best Gifts For Him:
1. Leather Briefcase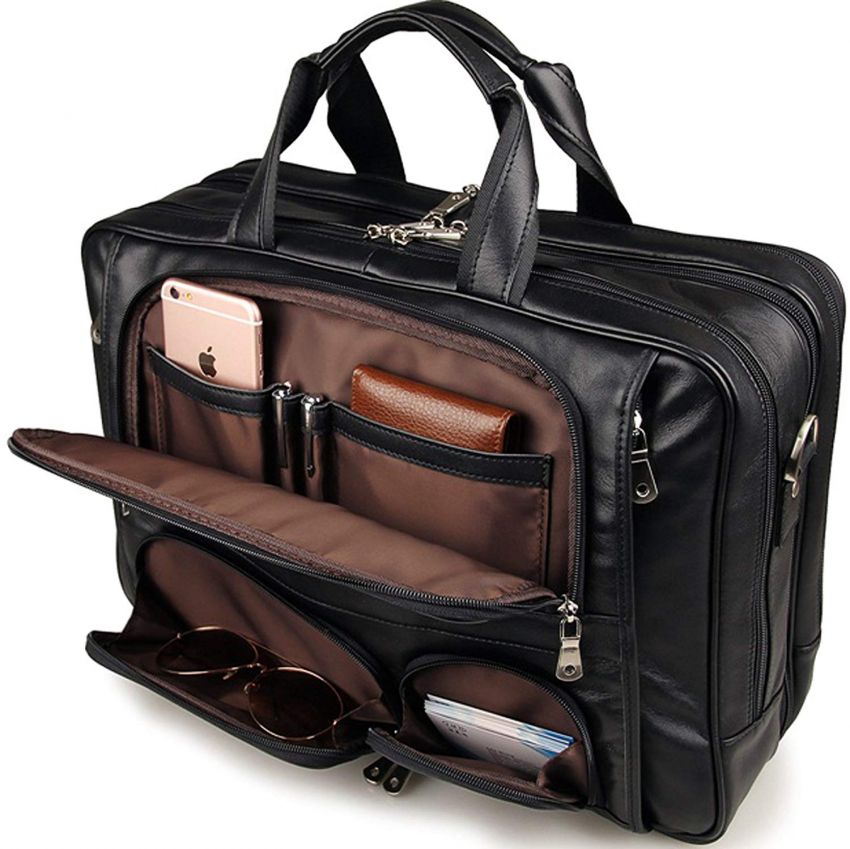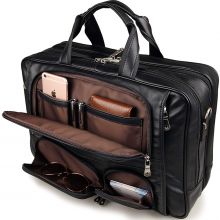 This bag is made of superior genuine leather with cotton fabric lining inside, which makes it wearable. It's nice and neatly stitched to ensure its longevity. Its delicate design and workmanship makes the briefcase unique.
Its versatility allows them to wear it as a backpack, carry on, travel bag or laptop bag. The bag absorbs water quickly, so needs to be kept away from water. The dependable handcraft makes it sturdy enough for a long time use. The rugged handle eases the pressure on the shoulder and hand effectively.
2. Tom Ford Tobacco Vanille

Clean, woodsy, musky – scent is a secret weapon of style. Tom Ford's Tobacco Vanille cologne is inspired by an English gentleman's club and makes any guy feel like an elite man.
A spritz or dab of this perfume tingles the senses and leaves a lasting impression that'll seduce any date.
It sprays a little sweetly and settles into this warm, smoky, vanilla scent that's intoxication on any gentleman.
This scent is great because it's sporty-fresh and clean yet fades into a rich masculine base. Not only do sporty scents like these usually smell very clean and fresh but they also use a lot of watery notes to add to their 'wide-awake' brightness.
3. Electronics and Cable Organiser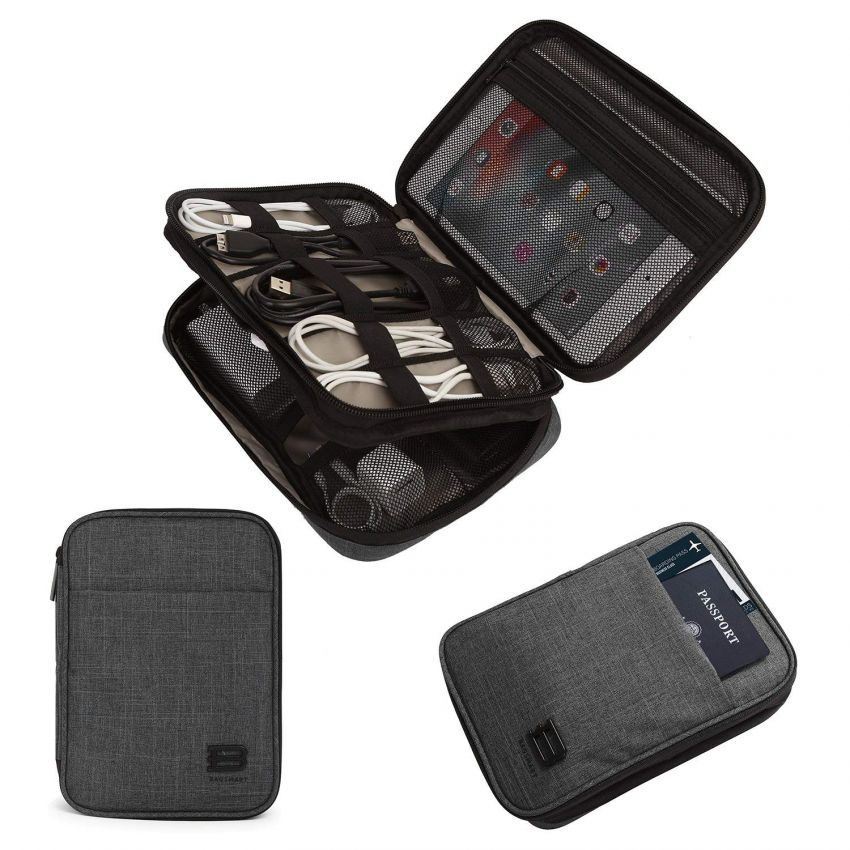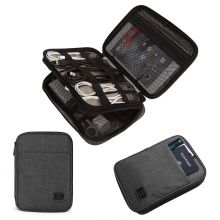 A great practical present to gift is a cable and electronics organiser. Smart packing dictates that you keep electronics and cables separated from the rest of your items.
Thus one can locate in the luggage any cable or gadget way faster because they are contained in an organised manner. The BAGSMART double-layer cable organiser with adjustable dividers is big enough to hold most of your electronics along with chargers, USB cord, ear phones, SD cards, batteries, etc. It's great for a traveller who needs to keep everything organised or simply for the one who likes to do so.
4. Suunto Traverse Hiking Watch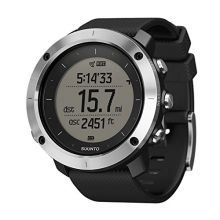 The Sunnto Traverse is a great GPS outdoor watch designed with hikers in mind. It is one of the best hiking watches available on the market, yet it's not that expensive as the newer Suunto watches. It tracks speed, distance and altitude and shows route and route altitude profile. It also has a weather trend and storm alarm and has a long battery life – up to 100 hours.
The watch is travel friendly and has several perks which'll be advantageous for the traveller man, who loves to keep a track of his progress. Connect the smartphone to the watch and they're good to go when it comes to incoming calls, texts or push notifications.
5. Infused Coffee

It's all the caffeine, without the jitters. Plus, a strong shot of calmness before a long day doesn't do any harm. These organic cold-brew Arabica coffee beans by Kindly coffee are hemp infused for a clean, sustained energy.
The coffee claims to combine the functional benefits of hemp oil with the power of caffeine.
The cold brew paired with the health benefits of hemp oil can improve the mood, keep them alert and focused, aid physical performance and recovery as well as provide antioxidant qualities.
6. Leather Journal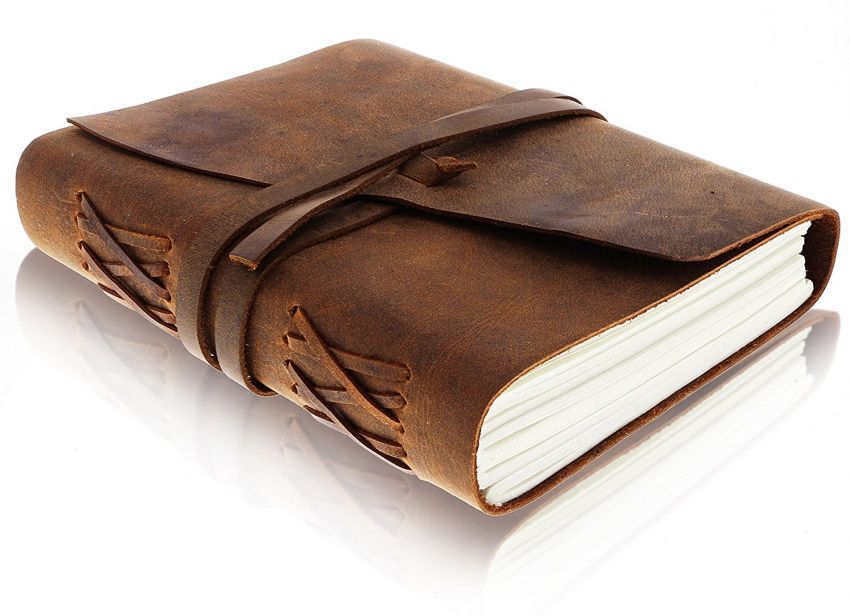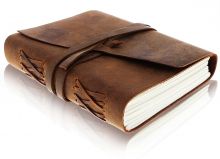 A writer, poet or traveller needs a journal to take notes, maintain a travel journal. What better gift than a beautifully crafted journal that has a rustic charm to it.
It's made of soft dark brown genuine horse leather and has a strap that keeps the journal closed. The strap can also be used as a handy bookmark.
You can create a gift set by choosing a box and a pen to go with the journal. It's a unique gift that he'll cherish whenever he's writing in it.
7. Bose Noise Cancelling Headphones

The Bose Quiet Comfort noise cancelling headphones allow one to enjoy music to the fullest. They repress background noise, and volume-optimised EQ makes music always sound its best. They're great for air travel as they block the airplane cabin noise and feature noise-rejecting dual microphone system for clear phone calls.
It's great for the music lover as they provide a whole new experience when it comes to listening to music. It also has access to Amazon Alexa for voice access to music, information, notifications and much more.
8. Luggage Tags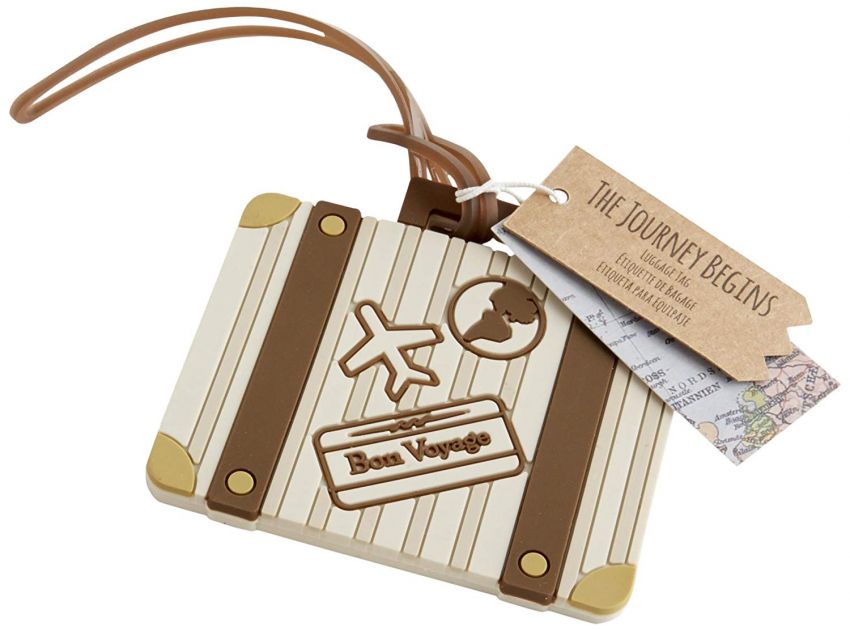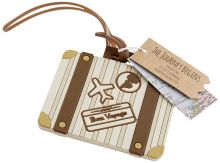 Luggage tags are one of the most useful gifts for any traveller. Baggage claim carousels can give people anxiety. But with these luggage tags it'll make it so much easier for them to spot their bag right away.
It's also another opportunity to stylishly accessorise their travel items and make them unique and customised. To make the gift more personalised, pair the luggage tag with a matching passport cover for the complete look. Their contact details can be printed directly on it, so if they happen to lose their bag, it won't be difficult to find their details.
Read Also: 15 Best Gift Ideas For Wine & Beer Lovers in 2020
9. Whiskey Decanter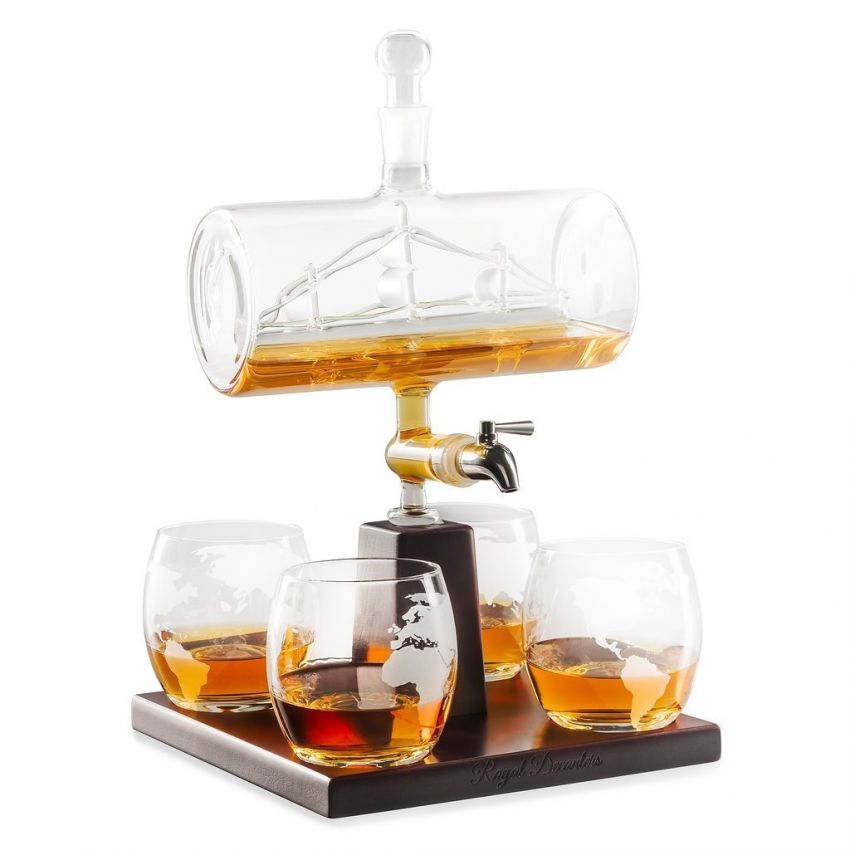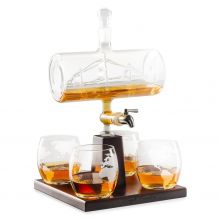 Here's the ultimate gift for the perfectionist who insists their spirits of choice are served at the proper temperature – and in style. The dazzling design and shape of a ship gives the decanter structure and uniqueness.
It's a great conversation piece and something to pull out in front of guests. The decanter comes with 4 etched world map glasses. It's great for the outdoorsy traveller or the mariner. This decanter makes the perfect housewarming, birthday or retirement gift for dads. He'll be pulling this piece out to impress any chance he gets.
10. Charging Station and Valet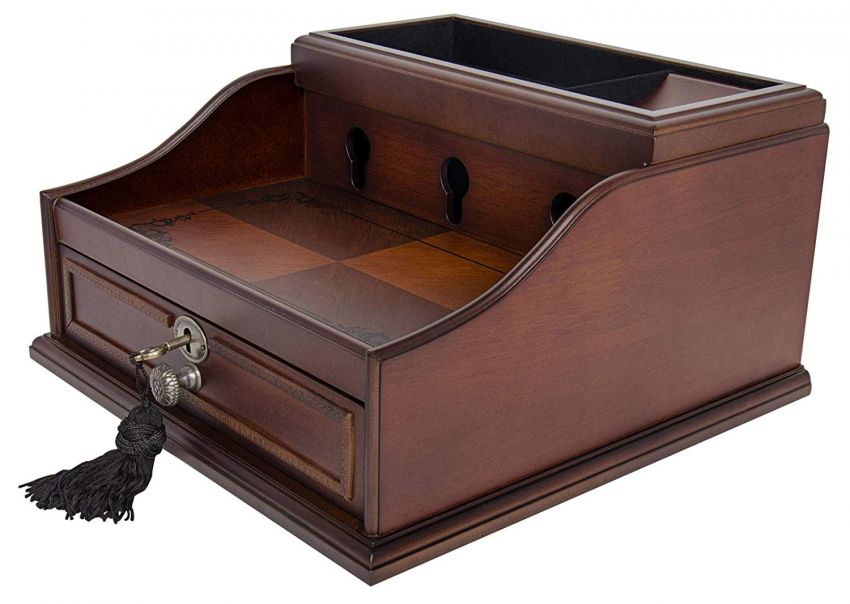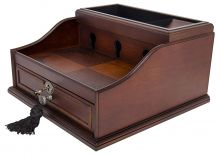 A key behind every successful man is getting an organised start of the day. With this valet, his morning routine will be so effortless almost all he'll have to do is get up and go. This stylish wood finish valet is designed with room for up to 3 devices, including 1 drawer for extra storage for miscellaneous items.
For the sake of both organised and efficiency, a dresser or nightstand men's valet is practical and elegant. It's also for the sake of keeping the spouse sane so it's a win-win altogether.
11. Travel Cooler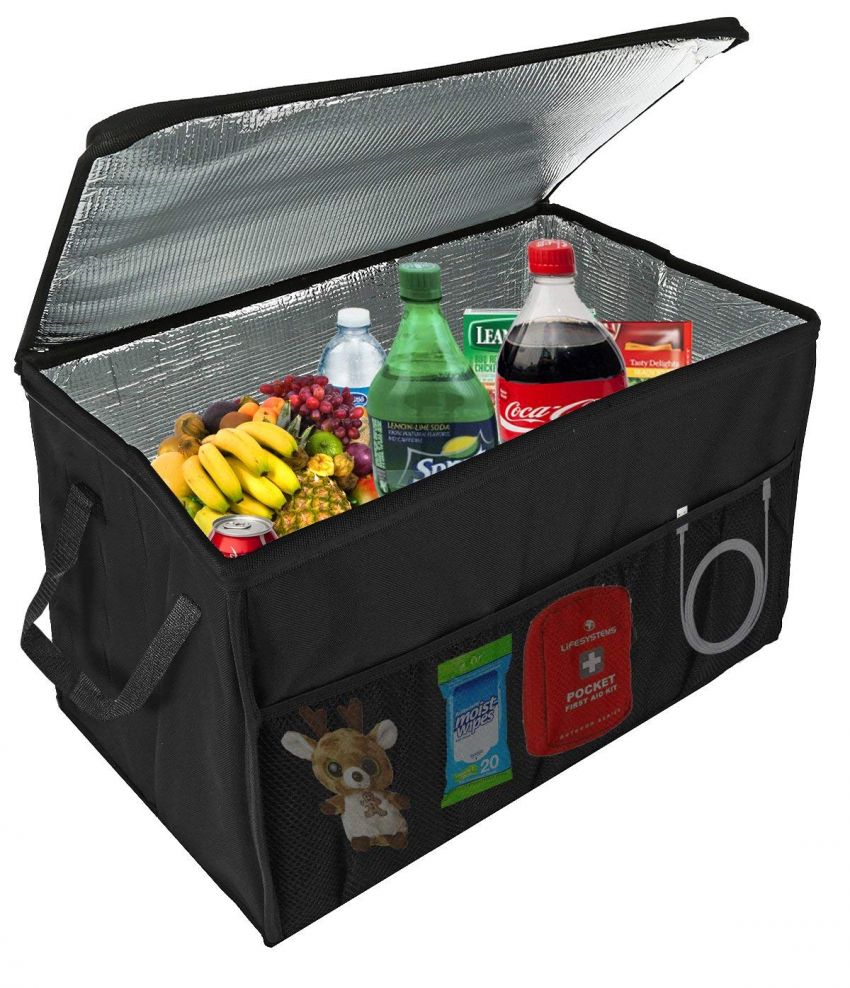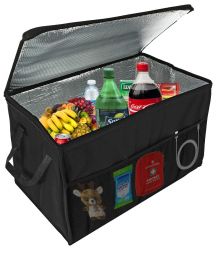 Tough but stylish – this travel cooler is the perfect way to keep his favourite brew cold while travelling. Fully insulated, it'll keep any beverage chilled for hours. Having the proper refreshments adds a lot to an outdoor experience. This travel cooler takes that need to make an extra stop for ice out of the equation.
A travel cooler makes it easy to stock up on snacks and drinks in advance of a long trip, so they don't spend extra money purchasing items as they go. Even in the colder seasons, the image of tailgating or camping may still only seem complete if there's a cold drink in hand. This cooler is complete for the picture perfect picnic.
12. Leather Belt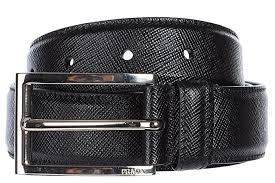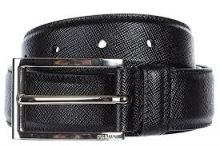 Belts have been gracing the runway at top fashion shows for years. While many of use love belts, and need belts, it is an item that doesn't get updated regularly. A classic Prada belt will go a long way.
The sophisticated design is attractive yet practical. The spiritual significance of a belt is a general bond which without it would be set loose, and would be scattered. Of course, you don't need to believe such ideologies to gift someone a belt but it's a great philosophy to remember. And he could always use a new one.
13. JBL Clip 3 Bluetooth Speaker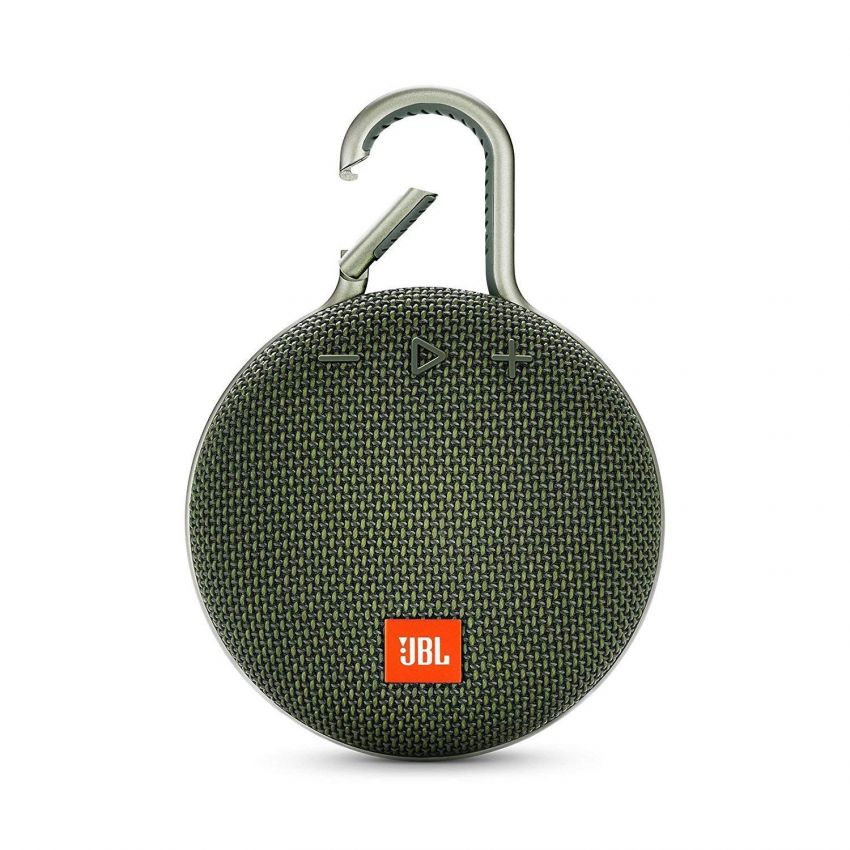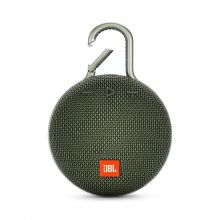 A portable Bluetooth speaker will let your traveler friend enjoy music anywhere he goes, while hiking and camping, on the beach, in a hotel room, in the mountains, etc.
One can stream music wirelessly via Bluetooth, or plug the JBL Clip into any smartphone or tablet with its attached audio cable.
It's a tiny yet rugged and durable option, and provides 8 hours of playtime. So he gets to take the party wherever he goes.
14. Home Brewing Starter Kit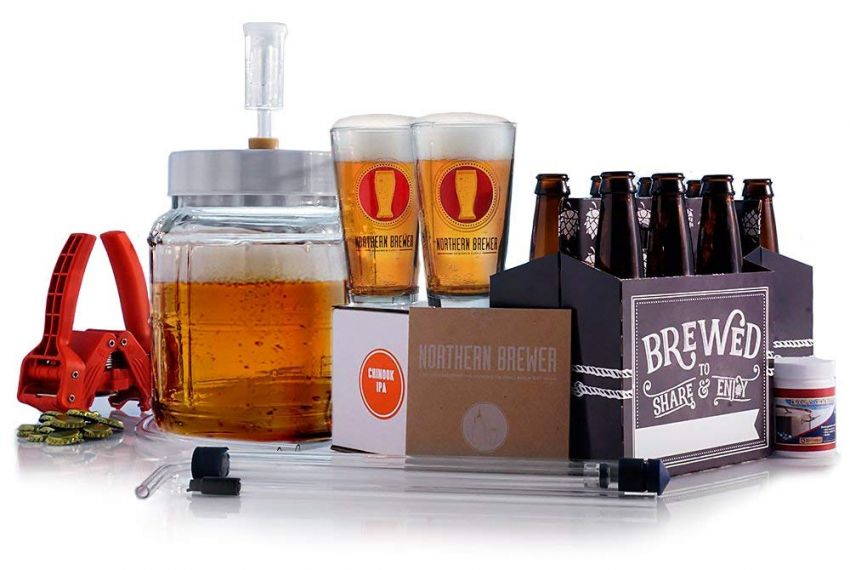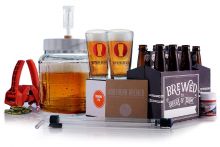 Beer making is a growing hobby, a favourite pastime or a passionate obsession for many people. If he's one of them, he needs this home brewing kit to get a system started.
For those who are major craft beer enthusiasts and fans of learning the intricacies of beer making, this sophisticated homebrewing kit is great for at-home beer making at any time. Northern Brewer provides everything they need out of the box to brew the first gallon of beer, from a recipe kit to 12 beer bottles and 2 pint glasses. The company is also always available for guidance.
15. Photo and Video Printer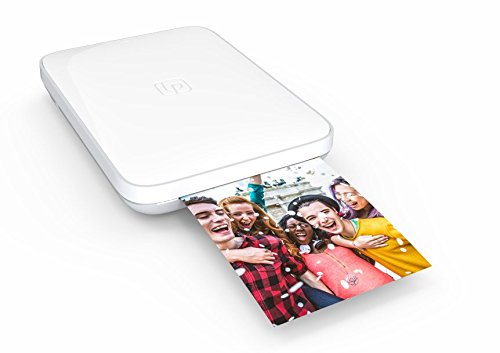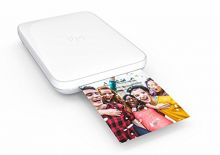 Lifeprint is an Apple exclusive that's designed to provide a quick and easy way to instantly print iPhone photos. The design is similar to an iPad mini and it's not a space hog like a traditional printer.
It's lightweight and can be carried anywhere, great to capture moments on the go. You can basically print a video, give it to your friend, and then your friend can scan it with the Lifeprint app to see the original video overlaid on top of the photo. It's great if he's a technology enthusiast and loves to experiment with augmented reality.