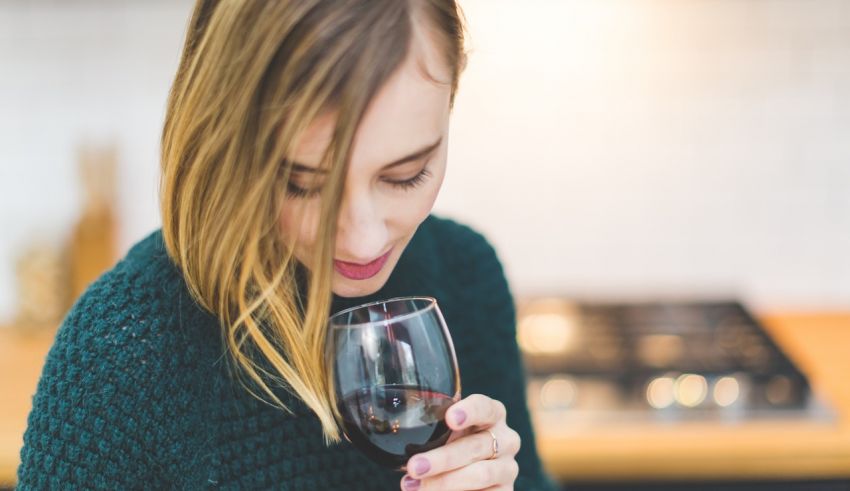 Finding the best gift for the wine or beer lover in your life can be tricky, especially if you're not a wine or beer person. And though it might be tempting to give them one of the most obvious beer gifts, a beer crate itself, you can do better than that.
To get you started, here is a compilation of thoughtful gift ideas that are both functional and appreciable and will make you garner all the compliments.
Here's The List of 15 Best Gift Ideas for Wine & Beer Lovers: 
Rating: 4 stars
If you want to get some fancy glasses, Spiegelau has some really nice stuff specifically designed for specific styles. The IPA glass surely makes a difference.
You can drink the same beer out of their glass and a pint glass, and you can taste so much more flavor from the latter. The set of 2 glasses (each glass having a 19-ounce capacity) is designed especially for IPA. Plus, it is Dishwasher-safe and will beautifully add to your barware or be the perfect gift.
Rating: 4 stars
If you're not sure what style of beer they enjoy the most, but still want to upgrade their glassware from novelty pint glasses, give them a Spiegelau three-piece tasting set, which comes with the IPA glass, a glass for stouts, and one for American wheat beer.
The custom shapes effectively bring complex aromas and enhance the texture, balance and flavor of your favorite beers. Made from complete non-leaded crystal, it is certified dishwasher safe and is made in Germany.
Also Read: 15 Best Hotels In Jaipur For Enjoying A Princely Stay In The Pink City
Like a personal collection of the souvenir beer bottle caps, this box is an ideal gift for a beer enthusiast. Lightweight, with solid wood design, it goes perfectly in your living room, or mini bar, or even your bedroom. Gift your beer loving friend something to boast about!
Rating: 5 stars
Here's one wall-mounted bottle opener that'll take up a little less real estate, but will definitely spark up the conversation. There is absolutely no mess or spilling when using this bottle opener.
Using just one hand? No problem!  Made from pure Cherry Wood, it has two stainless steel screws which make this bottle opener study to allow one hand opening. The Antique Copper finish with the saying "Beer Thirty" is an awesome accessory, perfect for any man cave, bar, kitchen, patio or cabin.
Rating: 4.5 stars
Speaking of bottle openers, you can't go wrong with giving a beer lover a solid bottle opener. A kick-ass bottle opener needs to have a sturdy built with proper functioning. It's a catalyst for each glee-filled moment you open a beer and needs to be special enough to you to gain more and more meaning and purpose with each use.
Like this one, i.e., Westmark's Resealable Beer Bottle Opener, is among the best in the world today. This easy to use product can open beer bottles with little to no effort. If you want to put your drink on hold, simply seal your bottle by sliding the product on the brim of the glass. Equipped with an ergonomic handle, the Westmark's product is efficient and comfortable to use.
Rating: 5 stars
Upgrade the bottle opener that's been on their keychain since college with this Thin Blue Line Flag Punisher Skull. Every time they pull out their keys they'll be reminded of your thoughtfulness.
The skull screams BADASS, and the Thin Blue Line Flag shows respect for our men and women in blue. Big enough to be respected, small enough to stay in a pocket. Always handy when there's a beer that needs opening. It's just perfect under budget gift for your beer buddy!
Rating: 4 stars
This uKeg product keeps beer fresh and carbonated for 2 weeks. Plus, the vacuum insulated stainless steel keeps the beer cold all day long. The adjustable cap and gauge are just perfect for different beer styles and the dispenser tap with interchangeable handle provides for endless personalization.
Moreover, the sight tube with pint and ounce measurements ensure you know when you're getting low. Share your beer or homebrew with friends anytime, anywhere. What better gift could there be for your beer loving friends!
Top 20 Cool Gift Ideas For College Students in 2019 (For Boys & Girls)
Rating: 4 stars
Made in Brazil, this pine wood wine caddy is simply perfect for any occasion. Plus points if you accompany it with a fine red wine. It features a modern design and displays along with functional and decorative design so that you can store your bottles in a simpler and more stylish way. What's more? It is super easy to care for.
Rating: 4.5 stars
Store and serve your drinks like a pro! Chill your favorite red or white wines to perfection inside this efficient wine chiller/beverage cooler. Fortified with a high-accuracy thermo-electric cooling technology, adaptable temperature control, cohesive LED lights, built-in circulation fan and ventilation grill, this electric cooler is a must-have for any serious wine or beer enthusiast or aspiring sommelier. Plus, it lights up any room décor.
Boasting a sleek appearance with an elegant, reinforced glass door with air-tight seal, this electric wine and beer refrigerator will offer an unparalleled style to your living room, office or home kitchen. With a capacity of 12   bottles and a free-standing design, this refrigerator cabinet is ideal for use on the floor, table or under the counter.
Rating: 3 stars
This KOUBOO Wine Bottle Basket and Decanter in Rattan-Nito. It holds Burgundy and Bordeaux type bottles. You can decant your precious wine and serve it straight from the same basket.
Plus, hand woven from Nito vine and coated with clear lacquer, is a perfect gift. Though delicate, it should be rinsed if stained and hand dried immediately.
Rating: 5 stars
If the person is more advanced, maybe upgrade one of their pieces of equipment. If they're using a plastic bucket to ferment, maybe buy them a glass carboy. Plus, you could always buy the ingredients for the brew and then that way you could go and brew the beer with them.
Northern Brewer – Fermenter's Favorites 5 Gallons Glass Carboy Fermenter is for fermentation of homebrew beer brewing, wine making, mead and hard cider. This premium glass is not permeable to oxygen and protects your brew. Moreover, it is easy to clean and sanitize. Glass can be scrubbed and will not scratch like plastic and if properly cared for, a glass carboy can last for many years.
Rating: 4 stars
Get Custom Monogrammed Beer Taster Flight Accessory for Restaurant, Home, Brewery, Dad, Husband, Groomsman, Father's Day or literally anyone! So, get your loved one this customized gift and see them go gaga over it.
Made from pure hardwood, the paddle measures 14 1/2″ x 3 3/8″ x 1/2″ including a 4″ x 1 7/8″ x 1/2″ handle. The four Glasses hold 4.5 ounces each. Don't even think twice and simply go for it!
Rating: 4.5 stars
This personalized beer mug features an old-world European-inspired shield with a monogram initial in the middle and a sophisticated name banner etched under the shield.
This certainly makes a unique gift idea for someone who adores his beer more than anything. Carefully carved using the sand carving technique, each of the beer mugs is customized to order, making it a thoughtful present any time of the year. What's more? This 6″ High, 3.6″ wide, 23 oz beer mug is dishwasher safe.
Rating: 4.5 stars
This northern brewer has absolutely everything you need to brew authentic craft beer at home. Built by world-class brewmasters using the same ingredients and techniques as pro brewers, it includes Northern Brewer's Chinook IPA Recipe Kit, a recipe that has earned over 150 5-star reviews, fresh ingredients in every kit.
Complete Instructions and DVD. Take them to a whole new level of beer fantasy and feel like a pro. This is definitely the perfect gift for the beer fan and will give him/ her a chance to empress the world with their homemade beer (good or not!).
Rating: 5 stars
Whether it is for family, friends, or co-workers, this growler is perfect for the craft beer enthusiast or the home brewer in your life. Not only is the glass growler good looking, but it is also functional with a tight seal and 64oz capacity. Replace your boring glass growler with something truly special.
Huge selection of illustrations to pair with this design so you can make your growler unique to you! Choose from 25 graphics to pair with one of our most popular designs. Unlike cheap screen prints, these laser etched designs will last forever (even after years of trips through the dishwasher). Don't settle for screen printed stickers that will peel off. Laser etching carves the design into the glass for a timeless and beautiful finish.
With our compilation of thoughtful gift ideas, you're sure to woo the liquor enthusiast in your life. Don't forget to share your thoughts in the comments section.