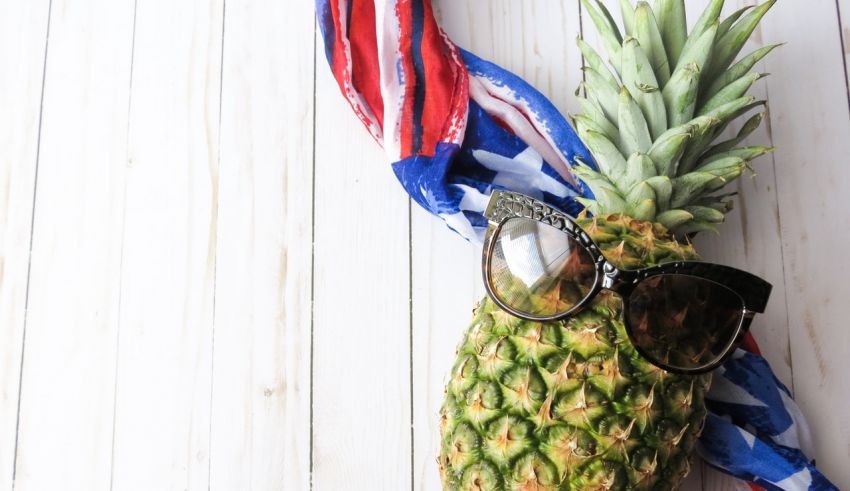 Shopping for your home can be both delightful and confusing. We all want our house and car to have a unique touch, but with so many things available in the market, often we don't know what to pick. If you're also confused about how to give your house an edge, we have a list of awesome things to buy that will set the trends for 2022.
There are many things to buy, depending on your needs and taste. But the best and most awesome deals can be found only after surfing through mediocre stuff for a while.
To save you the trouble, we bring a list of the coolest things to buy online in 2022. Take a look and grab as many as you can to give your home and car a new look and trendy feel.
Here are the Best 77 Cool Things for Your Car, Home, Kids, Pets, Kitchen, and For You:
Personalized
Get your Personalized Canvas from ClicktoCanvas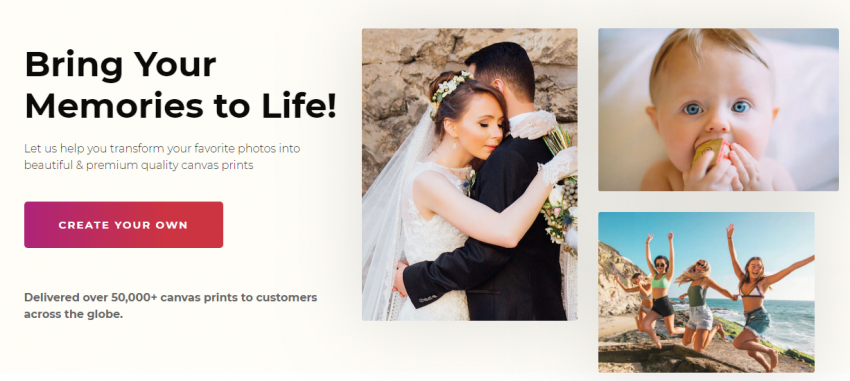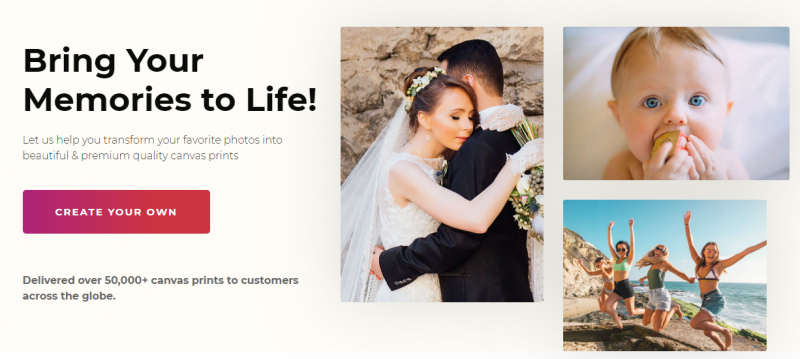 Oversized canvas prints are the ultimate addition to any room, you can choose any photo from your camera roll, facebook albums or Instagram feed and blow them up as big as 10ft x 10ft! ClickToCanvas makes it easy to print any photo onto amazing handcrafted canvas, family photos, pets, vacations or just something awesome.
For Home
Your home needs a special touch to make it beautiful and unique. And what is better than giving it a quirky touch with these cool new things to buy. Check out these home accessories and décor items that will blow your mind.
UFO Table Lamp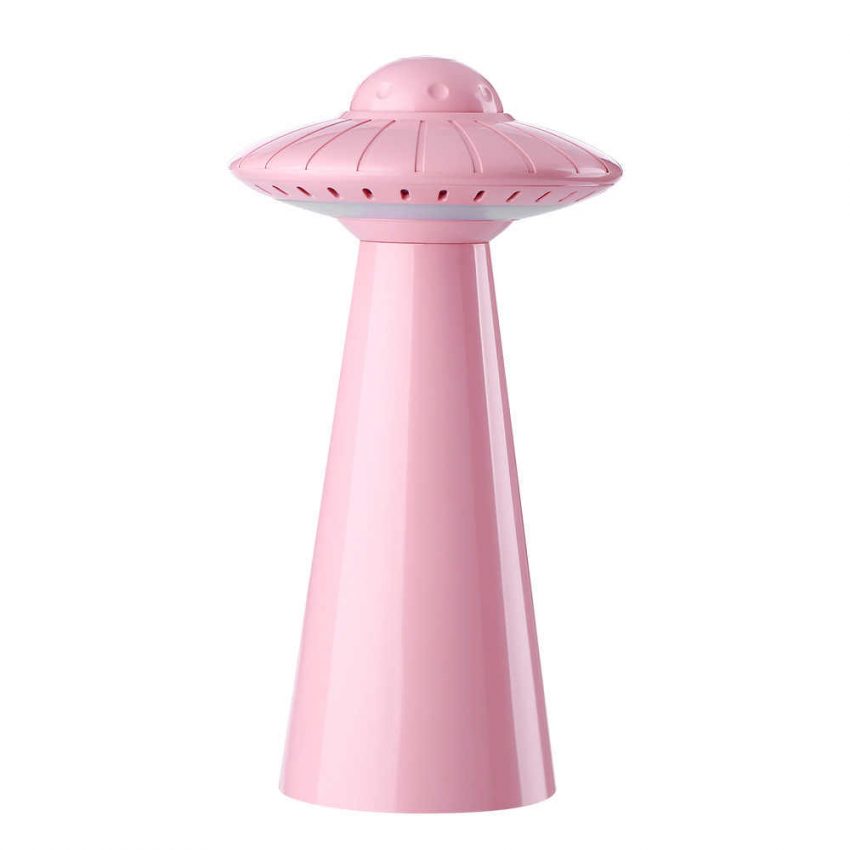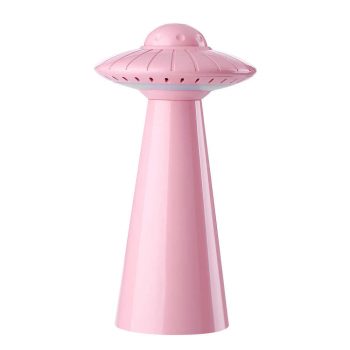 The UFO Table Lamp is a perfect fixture for your bedside table. Instead of the conventional night light, you can keep this rotating LED light that comes in three colors. IT rotates and you can also regulate the light. It will make your bedroom look cool and trendy.
CapBlaster Bottle Gun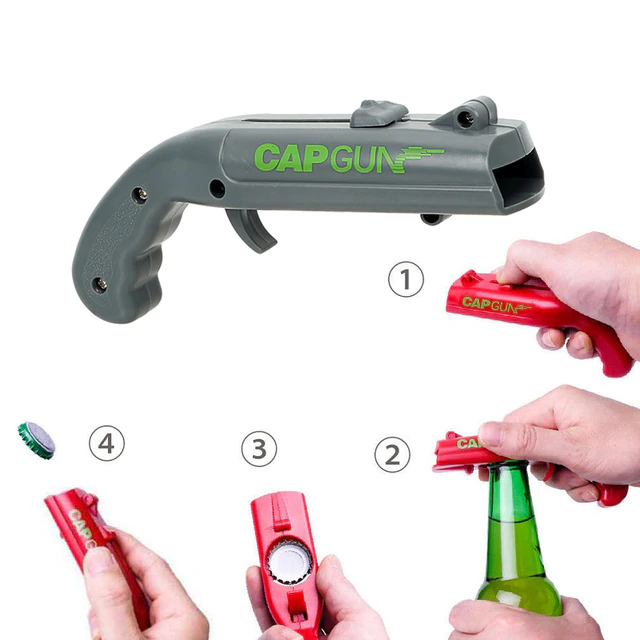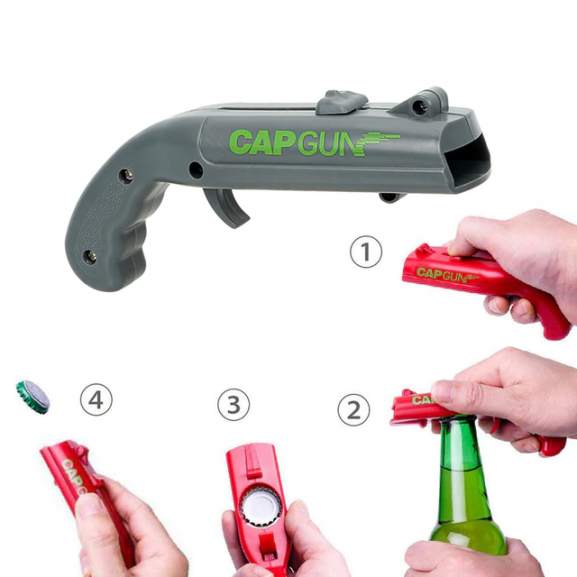 This 6-in-1 bottle opener is a dream to have around the house. It is safe and easy to use. It also has cleaning brushes to make your life easier.
The bottle opener has an ejection stretch slider and a switch so that you can push the cap right into the garbage can. It also has a magnetic suction cap for better use.
Melting Clock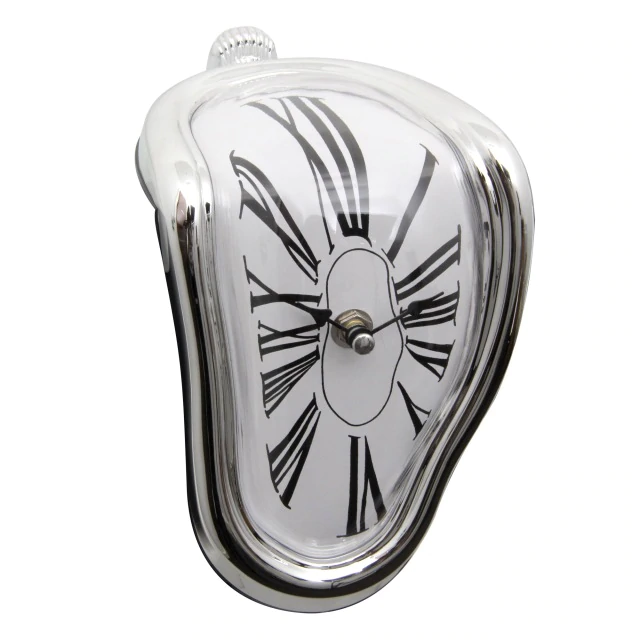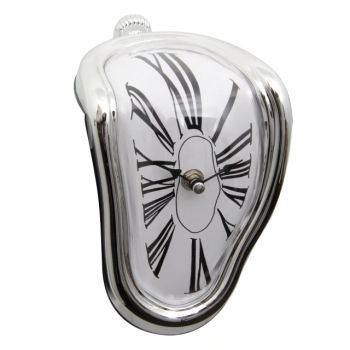 This art piece for your home is inspired by Surrealist artist Salvador Dali's famous painting titled "The Persistence of Memory." The painting depicts several melting wall clocks, among other things, and you can have an exact replica of that melting clock now in your living room.
It is made of plastic and can be hung from a desk or shelf, thus lending a touch of artistry in your living space.
SweetTooth Donut Pillow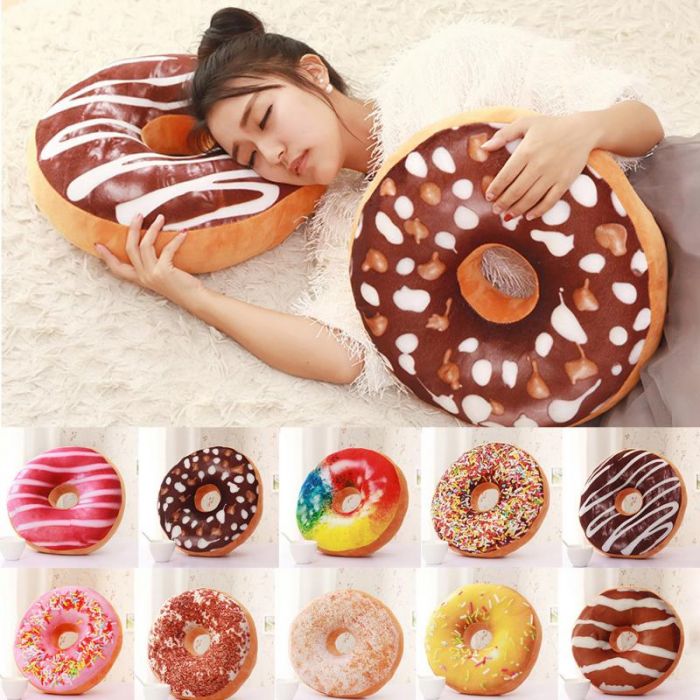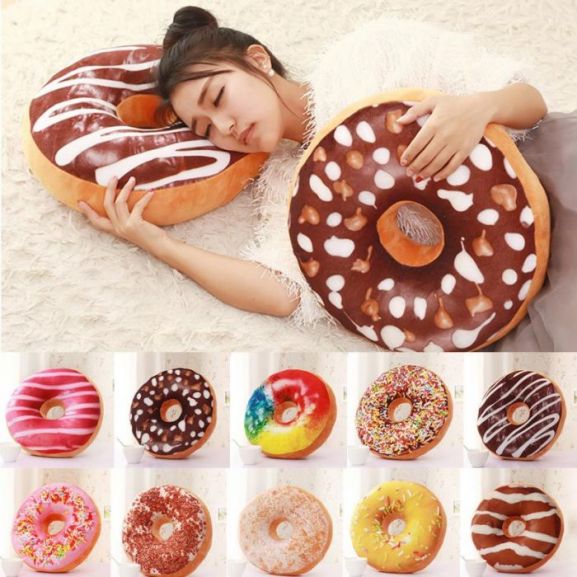 Use coupon: LOOT10 for 10% Discount
If you got a sweet tooth and crave donuts or if you got little ones at your home, this pillow is probably the best thing for you.
Available in 12 varieties, printed on both the sides of the pillow, it is perfect for your bedroom or living room décor or to just snuggle with it.
Color Changing Fox Light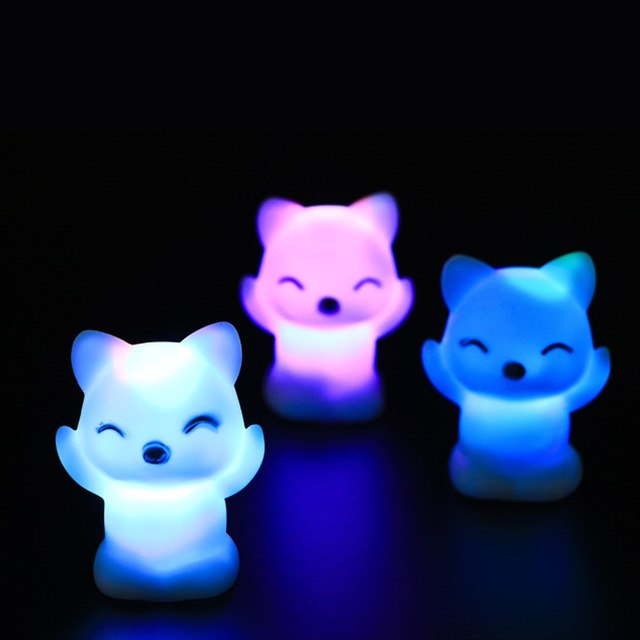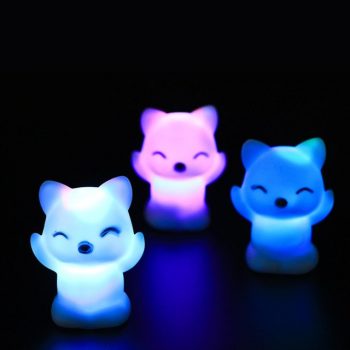 These adorable night lights are perfect for placing in your kids' room or even yours, if you have a sense of whimsy. They are shaped like a fox and emit different colors.
They have LED bulbs inside and are battery operated. They provide a soft, soothing glow to cut through the darkness and are extremely cute to look at. All family members will love them.
LED Glow Coaster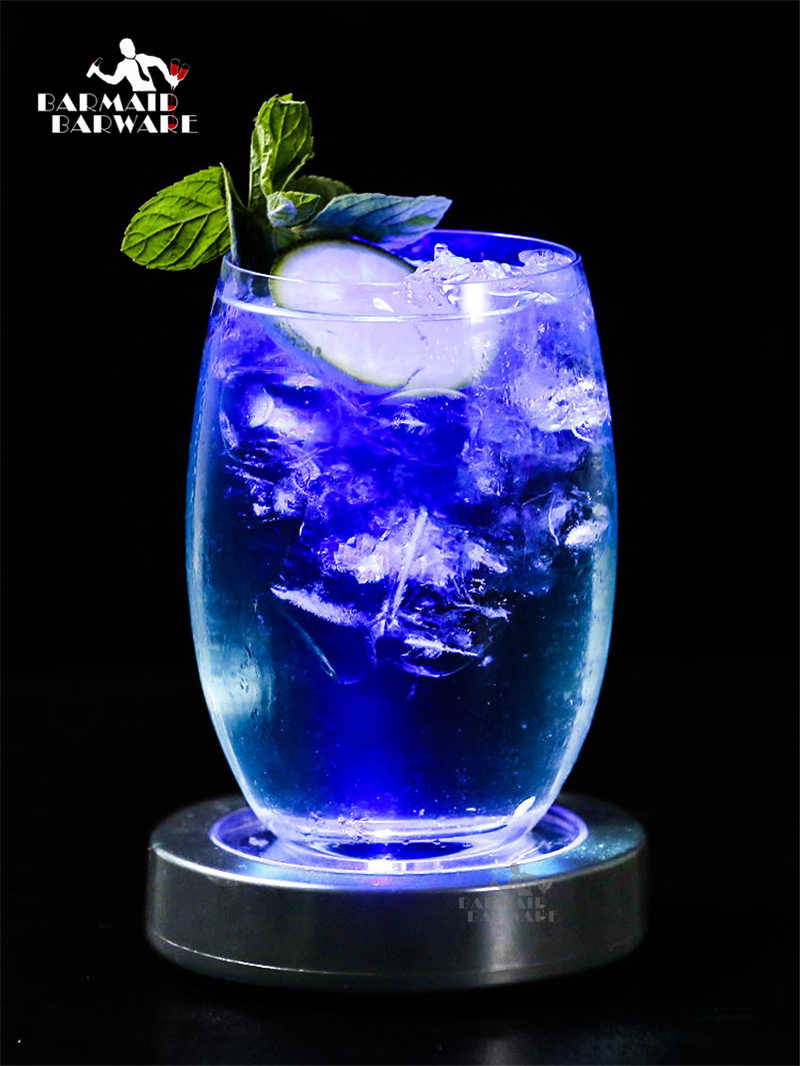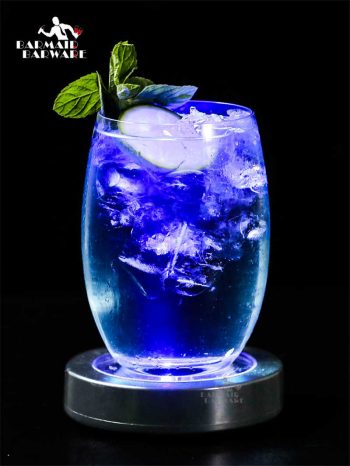 The LED Glow Coaster is on the top of the list of cool things to buy online if you have a bar at home. It has LED lights and takes care of cleanliness and ambience all at once.
It gives your drink a cool glow and also keeps precipitation marks away from the bar top. It is made of silicone and is eco-friendly in nature. This is the perfect decoration that will give your bar a unique look and feel.
Solar Shift – Floating Lamp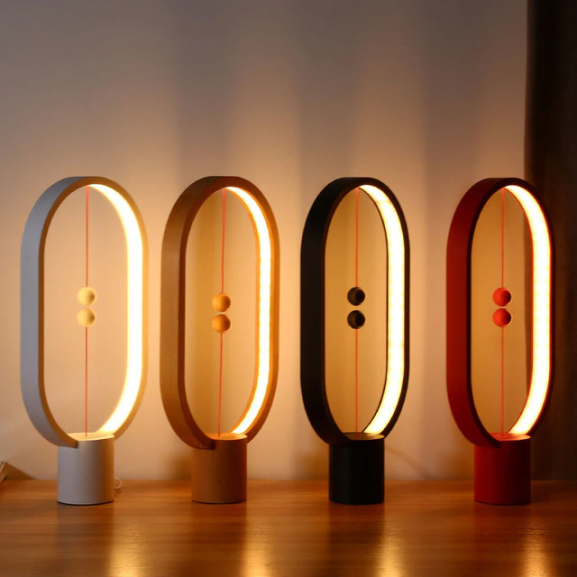 Use coupon: LOOT10 for 10% Discount
Now this night lamp comes with a twist and will truly irk your interest. Coming apart from the monotony of switching on a night lamp with the usual switch, this night lamp has switch hanging in mid-air!
The two balls in the middle are magnetically attracted to each other and after attaining a certain balance automatically switches on the lamp, if you want to switch it off, simply pull apart the balls disrupting the balance.
The frame is made from beech-a high-quality wood with elegant finishes, making it an exceptional product to buy.
Kitty Light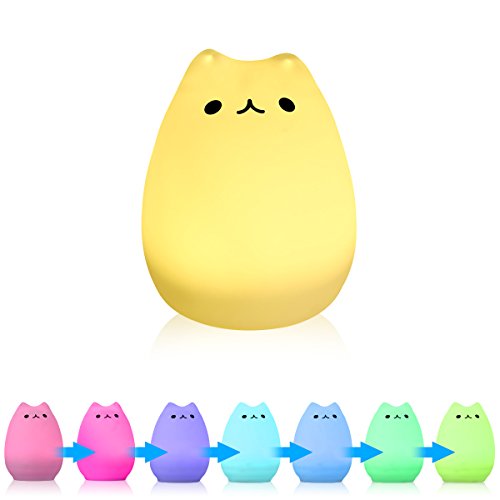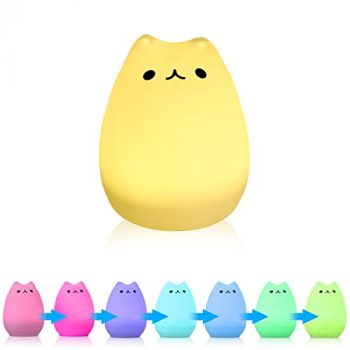 Another fun accessory for your kids' bedroom, these night lights come shaped like kitties and can change colors through the night. The kitten can also be played with, by poking it or tickling it.
You can poke the kitten for it to change colors. Your kids can also play with this bouncy light during their bedtime. It is rechargeable and can change up to seven colors.
3D Digital Wall Clock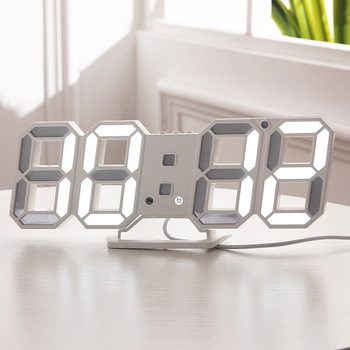 This 3D clock can be used both as a wall clock and a table clock. It is digital, can be used to set alarms, and is also light sensitive. It also has a temperature indicator. The clock shows time, date, and temperature and is available in many designs. It also saves energy, thus making it a cool and efficient living room fixture. Give it a try and give your home a slick look.
Love Throw Pillows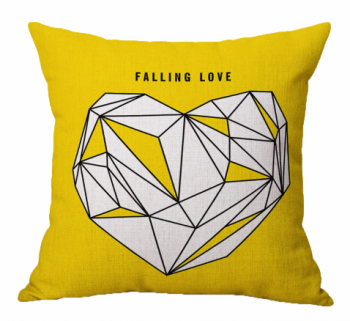 There is nothing better than cushions to give your living room a comfortable and cozy feel. If you're a fan of adorable throw pillows, we have some of the best options for you.
These Love Throw Pillows come with solid cushion covers which will give your room a bright, colorful look. You can choose your pattern and color, and have a wonderful addition to your home décor.
LED Letter Set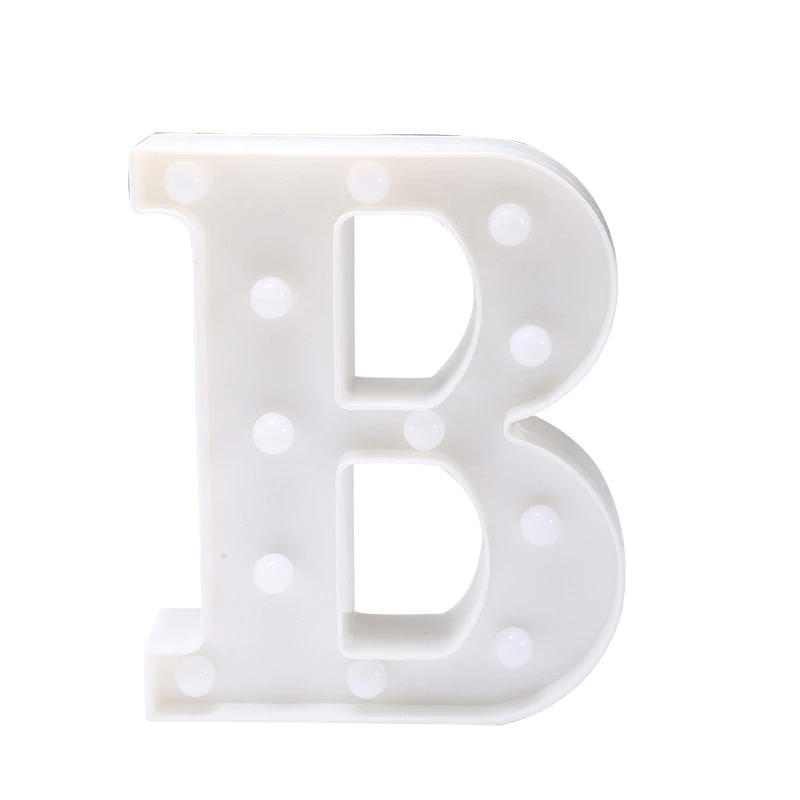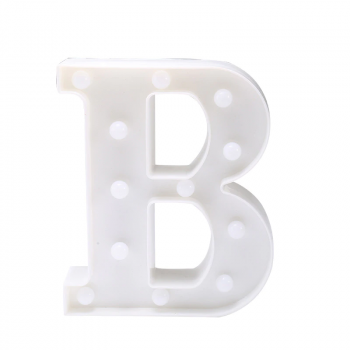 This LED Letter Set is a perfect home decoration for any occasion. Be it Christmas, birthday parties, or other festive occasions, this set of light can liven up your house in a jiffy.
It is a giant set of the alphabet fitted with LED lights that can be placed anywhere in your house or front porch. You can make up messages for your loved ones and convey what's in your heart in a unique way.
Levitating Moon Lamp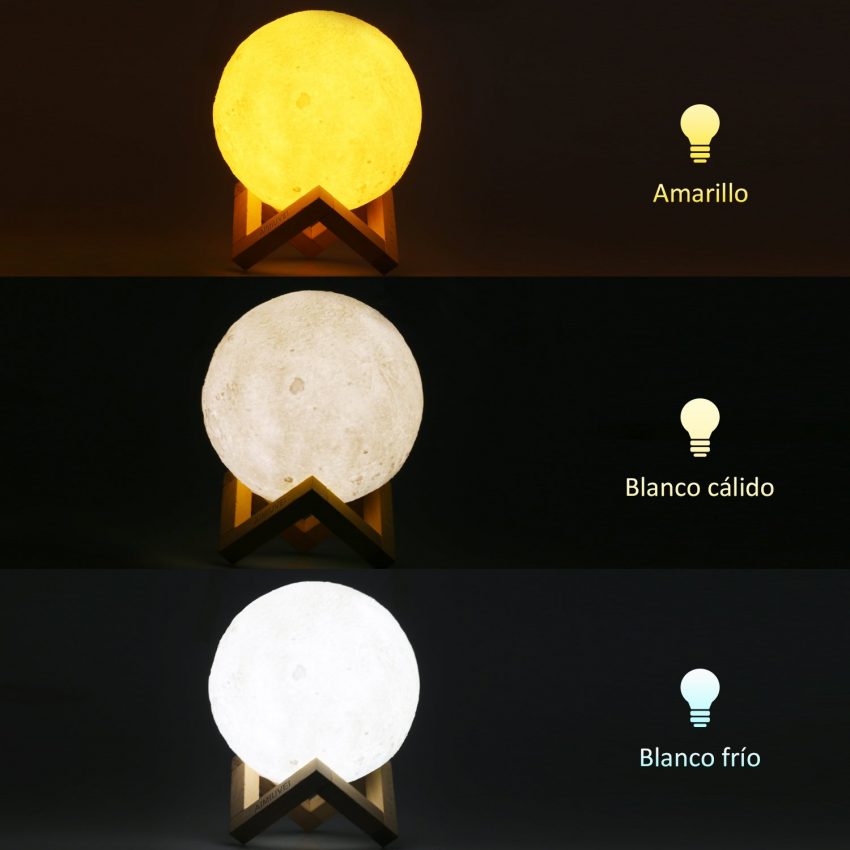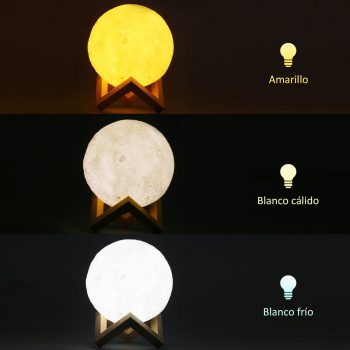 The magnetic levitating moon lamp can be used as a night light for your children's bedroom. It lights up in two colors, white and yellow. It can be rotated 360 degrees and used both as a night light or a table decoration.
The moon has a cool levitating glow that your kids will love. And you can also show this decoration off to your friends and family. The moon is fitted with LED lights and it does not require a battery source to operate.
Ultimate Fly Trap, Robo Fly Catcher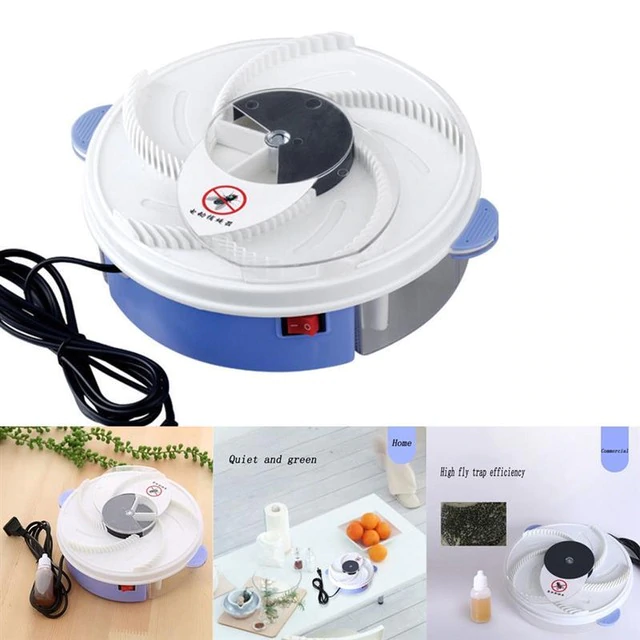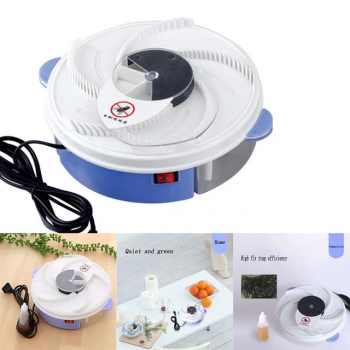 The modern fly catcher is a perfect travel accessory as well as a handy thing to keep at home. It works with a USB cable as well as by putting in batteries. This device has a rotating box that traps the flies.
You can use sugar or honey to attract the files and they are swept away into the box, which can later be cleaned and reused. The machine can be turned off and on with a power switch. It keeps your home free from insects, flies, and disease-spreading pests.
iLife Robot Vacuum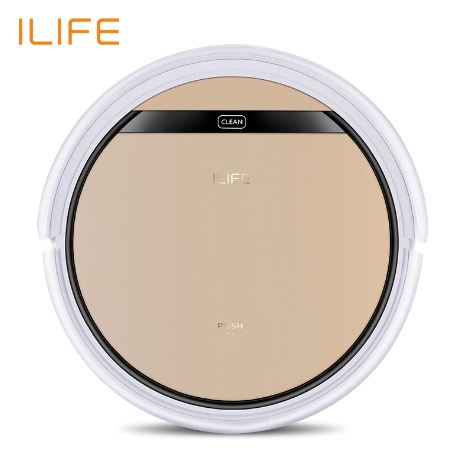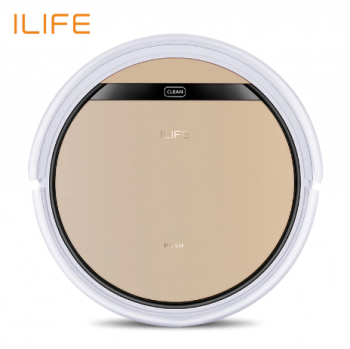 Cleaning a house is never an easy task. But you have to ensure that your living space is hygienic and spotless. The iLife Robot Vacuum is the perfect house-cleaning accessory that you can have.
It works both in the dry and wet mode, so it is perfect if your house has carpeted and hardwood floor. It cleans the floor and also wipes stains easily. You can also vacuum and mop together, to give your house a perfect cleaning.
Modern Touches Pillow Collection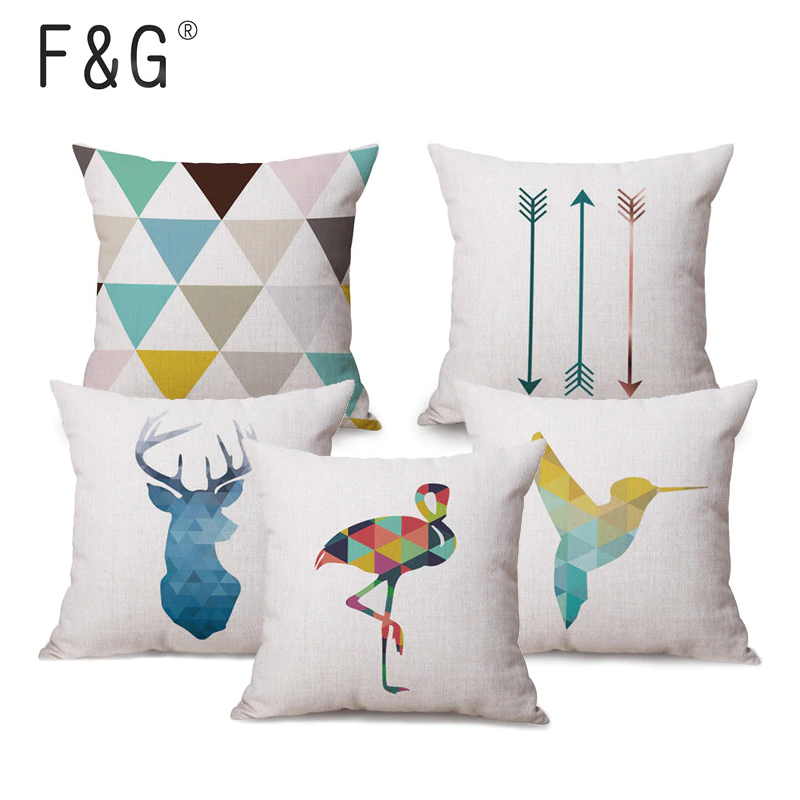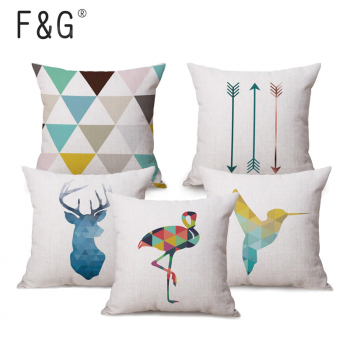 Pillows are never too many to have around, so load up your sofa, chairs, and even your car with loads of these fun, quirky pillow covers. This set comes in geometric prints, Nordic style paintings, and depiction of mountains, arrows, and deer.
You will love these unique decorations and realize that you can never have too many.
Motion Sensing Accent Lights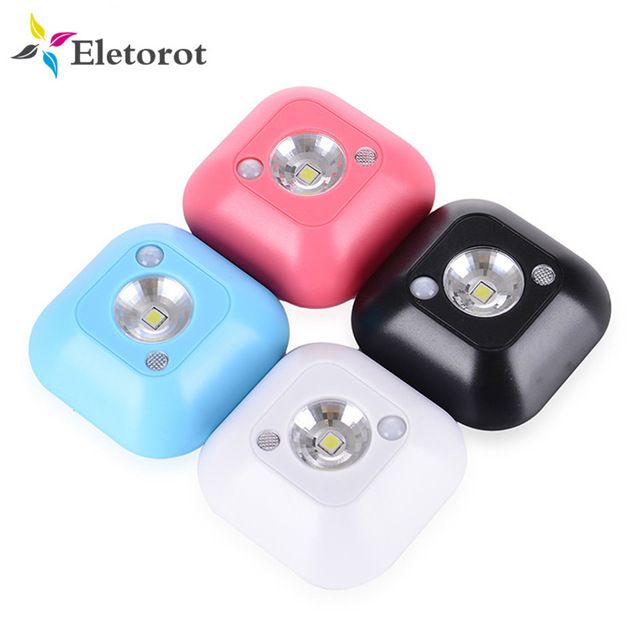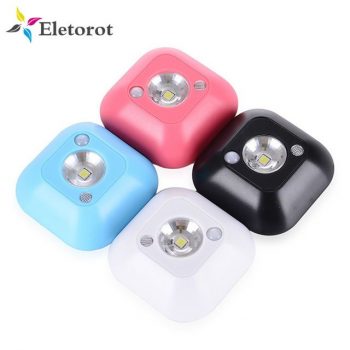 These motion sensing lights come in a set that you can fix in a series in your home, like beside stairs, in kitchen, camping tents, porches, or anywhere else you like. They have motion sensors and are battery operated.
The built-in light sensor works smartly only during night or dark conditions. It lights up when someone approaches nearby, so it is a safe and handy thing to keep around the house, especially of you need to get up in the middle of the night to get food or go to the bathroom.
Floating Fridge Ice Chest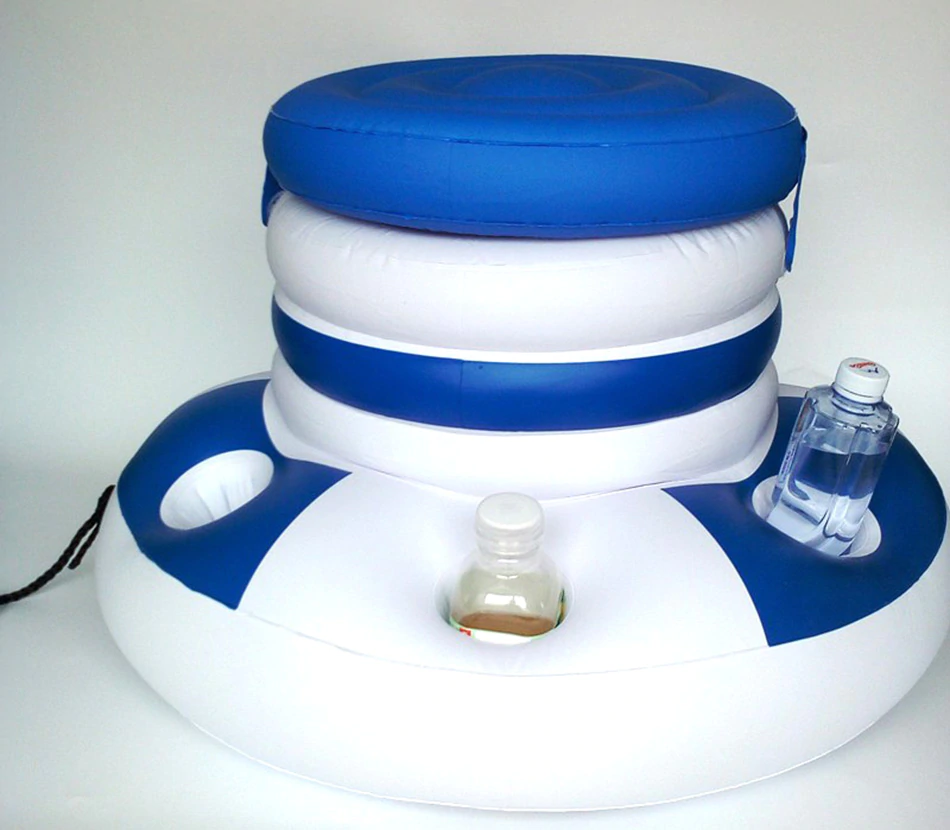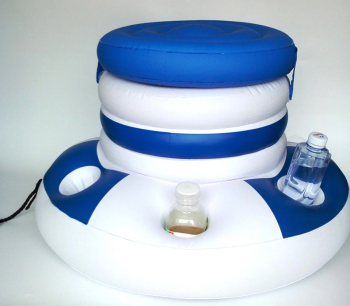 The floating fridge ice chest can efficiently hold your drinks in the pool. It floats on water and has a compartment where you can keep ice along with your chilled drinks.
Its insulated material will ensure that your drinks remain cool for a long time. It also has glass holders so that you don't have to worry about a place to keep your glass while you are in the pool.
The Everlasting LED Enchantment Rose
Use coupon: LOOT10 for 10% Discount
Having a piece of fairy-tale in your room brings about immense joy and happiness, especially, to girls and women. Which is why, this recreation of the everlasting rose from the beauty and the beast tale in the form of a night lamp, is perfect for weddings, birthday, Christmas and Valentine's Day gifts.
It is made of the premium borosilicate glass dome and a wooden base with a high-quality plastic rose flower and little light string within.
USB Fan with LED Clock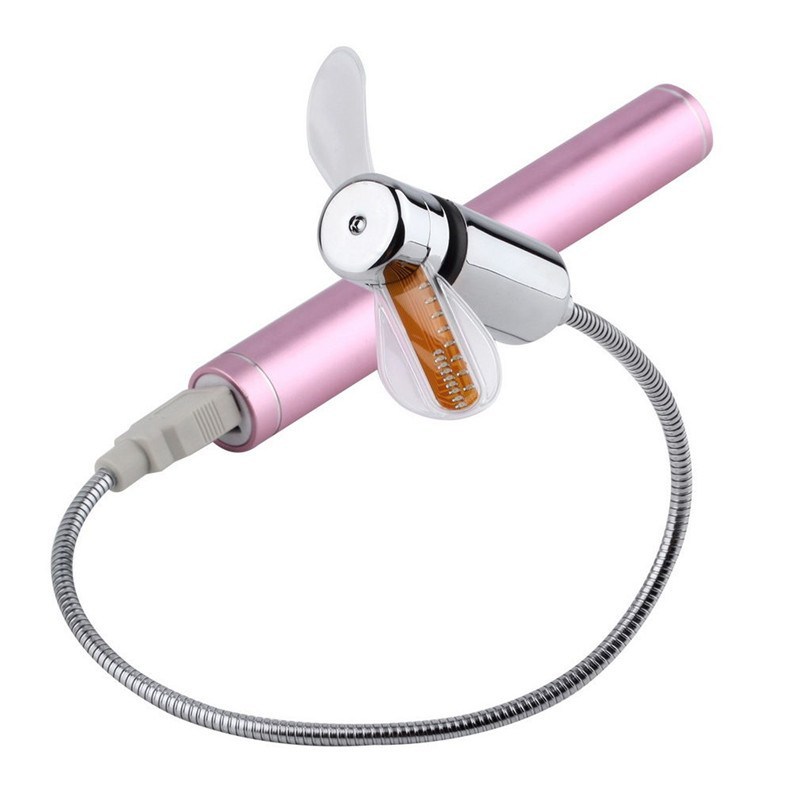 A perfect laptop or desktop accessory, this USB fan is much more than just a fan. It has LED lights fitted that act has a clock and also shows the temperature. It has soft blades made of foam and the handle is also flexible.
It is easily portable and gives a cool feel to your computer. It is also noiseless, so you need not worry about disturbing yourself and other people when you're at work.
Rainbow Wall Lamp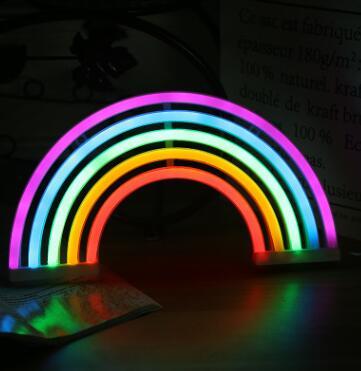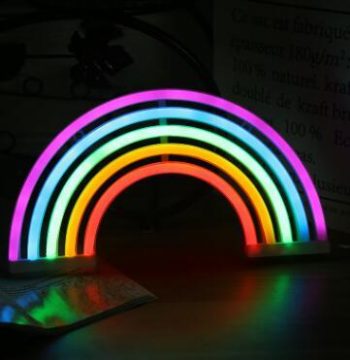 A night light with a difference, the rainbow wall lamp is an item of home décor that your kids will love. It is a semi-circle rainbow sign with LED lights that can be hung on the wall, placed on a table, or used as a night light for your kids' room.
It can also be a perfect gift for festivals. It is battery operated and comes with a On and Off switch. You can also charge it with the USB cable that comes with it.
Spiral LED Wall Lamp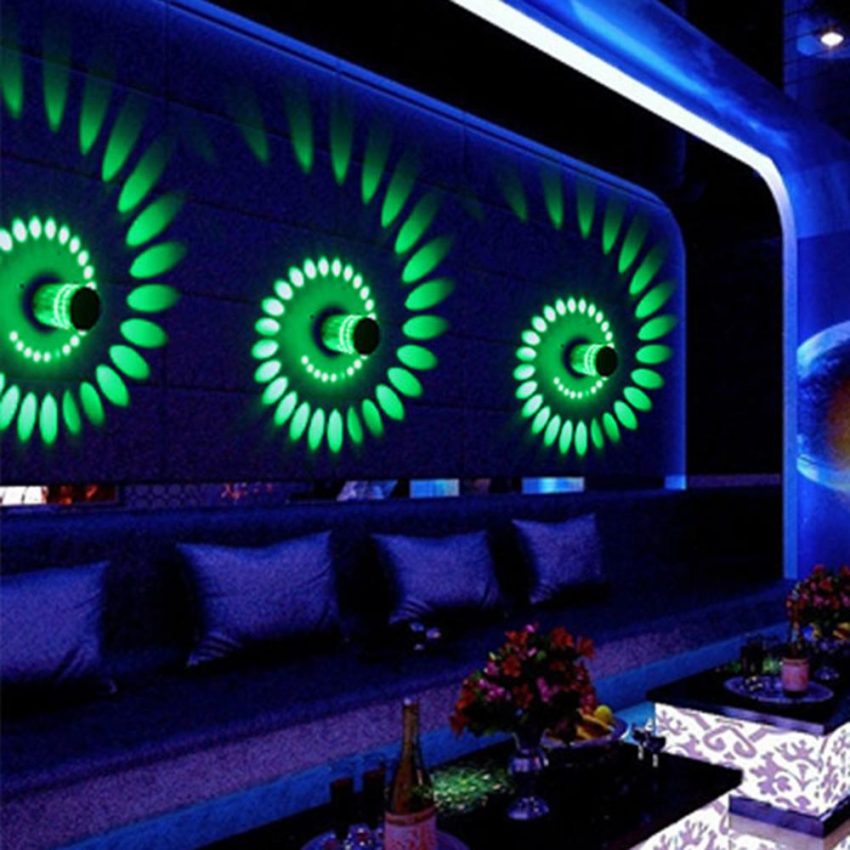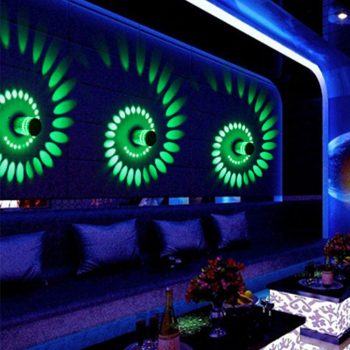 The Spiral LED wall lamp lights up your house and makes a great party prop. It is perfect for keeping on the wall of your living room, bedroom, stairs, bar area, or corridor, etc.
It emits light in a spiral shape, making a perfect decorative pattern on the wall. It comes in varieties like white, red, green, blue, purple, and warm light. You can also fix it on the ceiling to give your room a cool vibe.
Desktop Zen Garden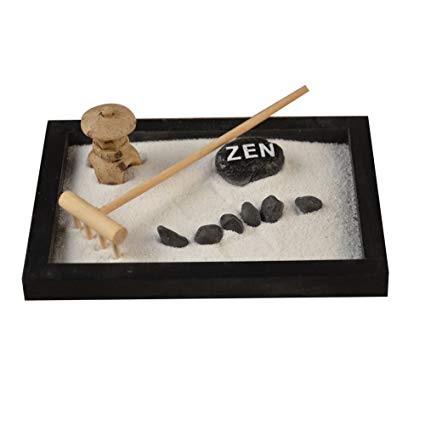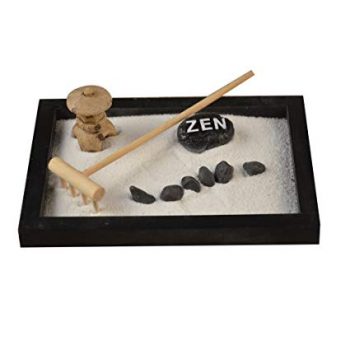 The desktop zen garden is a soothing accessory to keep in your living room or office space. It gives you a sense of peace and brings you closer to ancient Buddhist traditions, like the concept of positive energy (yin).
The Zen garden has sand, stones, and a raft, representing the ocean, mountains, and sacred zen garden respectively. Its pavilion and garden helps relieve tension and gives mental peace. This is also a perfect gift idea for people.
RainCloud Watering Pot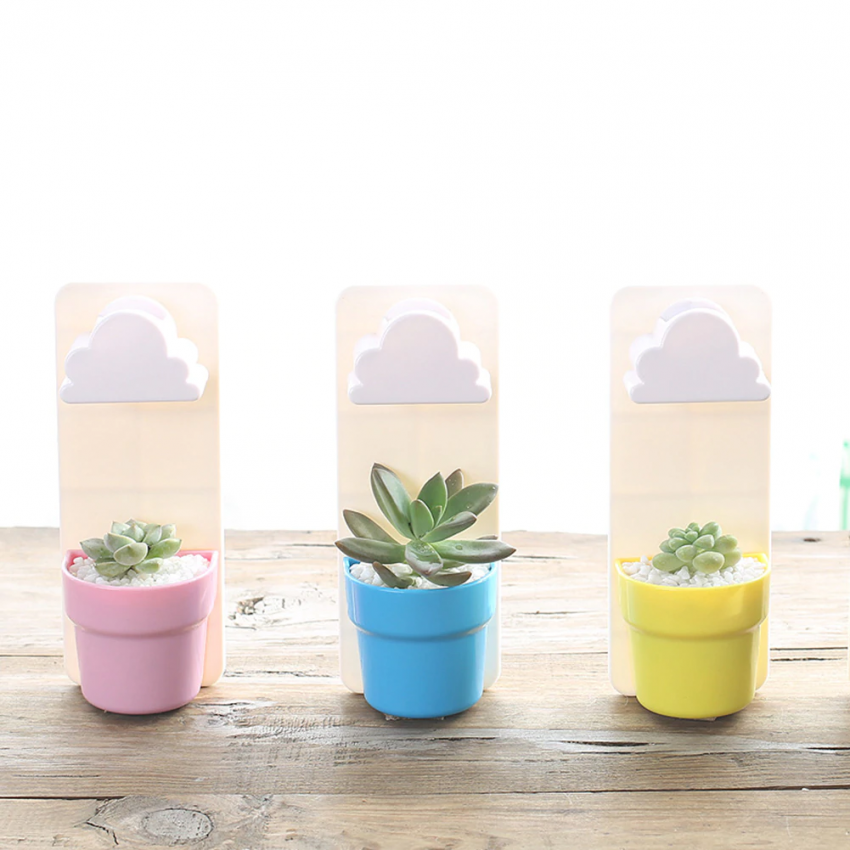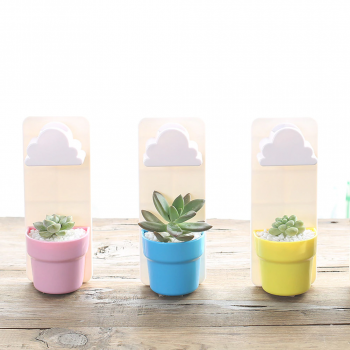 The rain cloud watering pot is a cool accessory if you want to keep plants in your home or office. It has a creative design that can hold a small flower pot. It also has a cloud on top.
When you water your plants, it looks like raindrops dripping from a cloud. It is a great piece of decoration for your room or garden.
Flaming LED Bulb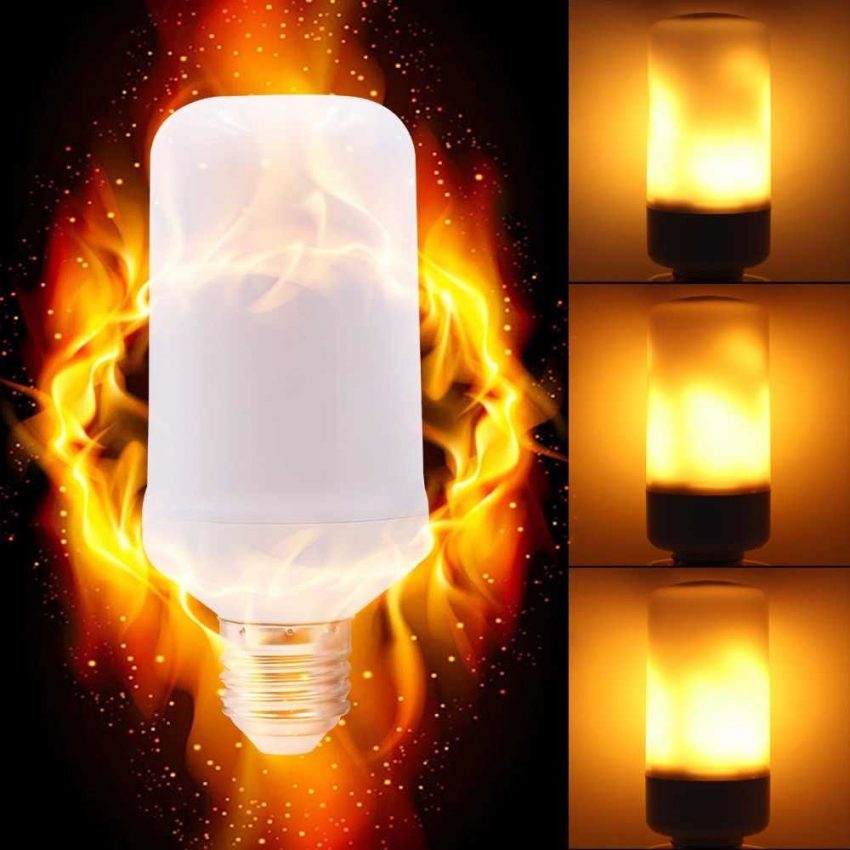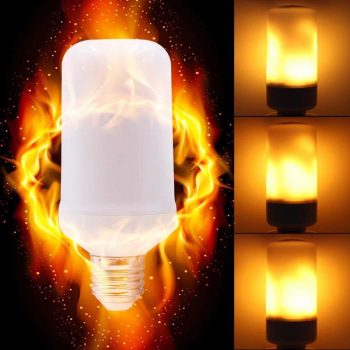 Another super cool night light to keep in your house is the flame bulb that comes in three different modes, flickering, standing and breathing. The flames also change direction when you keep the light upside down.
The flames can switch modes in seconds and look really cool in your bedroom or living room. It can also be used as a holiday decoration to achieve a great vibe in your home.
For Kitchen
Your kitchen might seem to a boring place but you can have a lot of fun stuff here. With so many cool kitchen accessories available in the market, it is really easy to select the cool things you should buy for the kitchen. But if you're confused, don't worry. We are here to help you.
MagicHammer Bottle Opener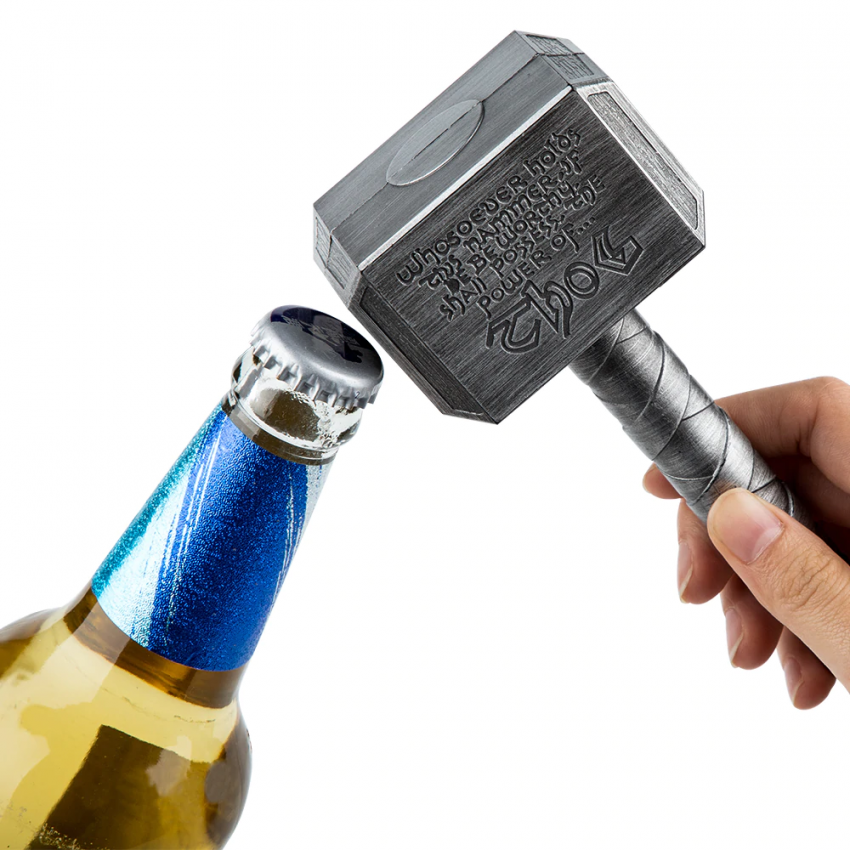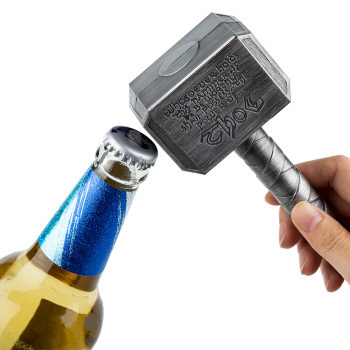 If you're a superhero fan, this little home accessory will make your day. It looks like Thor's hammer and gives you a super cool vibe in the kitchen. This bottle opener is made of eco-friendly material and has a long handle for easy use. You can hang it from your kitchen wall and give the room a superhero quality too.
Fridge Bottle Hanger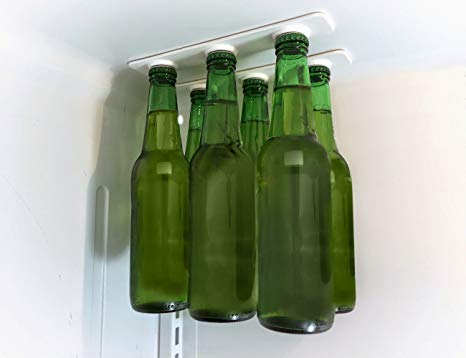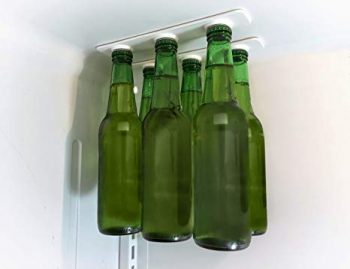 A unique fridge accessory is this bottle hanger which has magnets attached to it. It can help you save fridge space and also keep your favorite drinks at a place where you can grab them easily. It is easy to attach to any surface and can be used to hang multiple bottles at a time.
Rockstar Spoon Set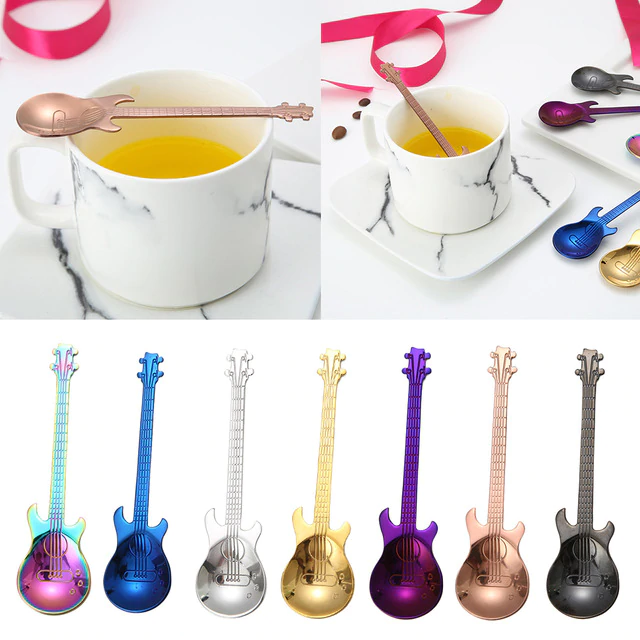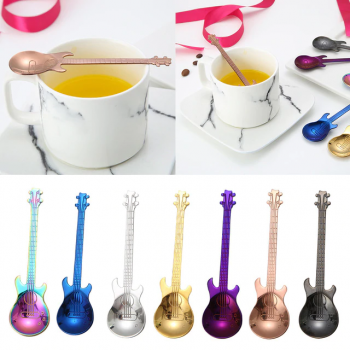 To delight the rockstar in you, these spoons are shaped like cool guitars and come in a variety of colors. They can be used as coffee and dessert spoons. They are made of stainless steel and are perfectly safe for food consumption.
Give your kitchen a cool, rock n roll feel with this spoon set and watch your family's delight on discovering and using them.
Ceramic Grenade Mug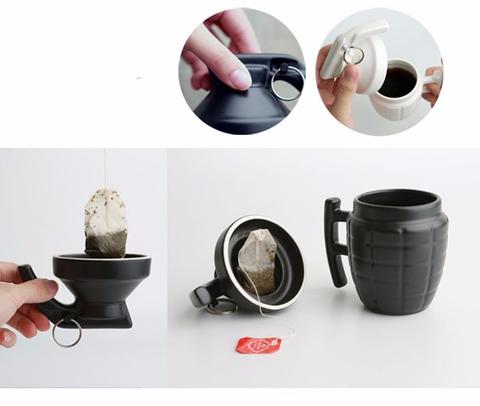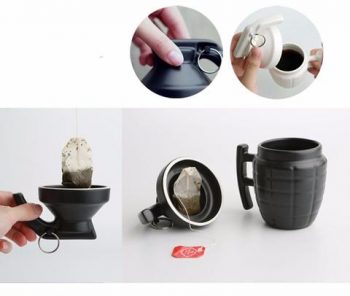 If your friends and family love your gifts, they would totally dig this one. These water jars cum mugs are shaped like grenades with a real-looking lid that would be a hilarious gift for anyone.
They come in black and white and are made of ceramic. You can use them as coffee mugs or water cans, or keep the liquid of your choice in these.
Beer Vest Koozie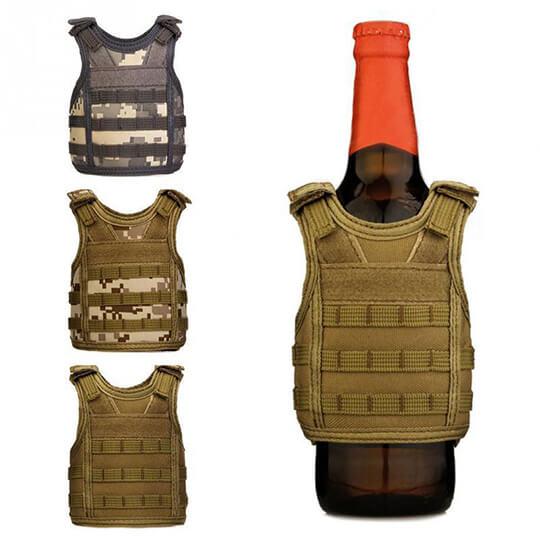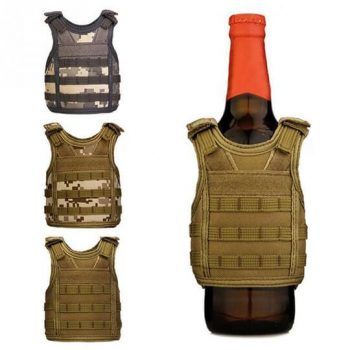 This cool kitchen accessory works as a cover for your beer or wine bottles. You can also use them to keep your favorite bottles comfortable and cozy. They are made like military jackets and come in different colors and patterns. They have adjustable shoulder straps to fit the bottle. It is made of wire resistant fabric and grip cloth.
Ultimate Can Opener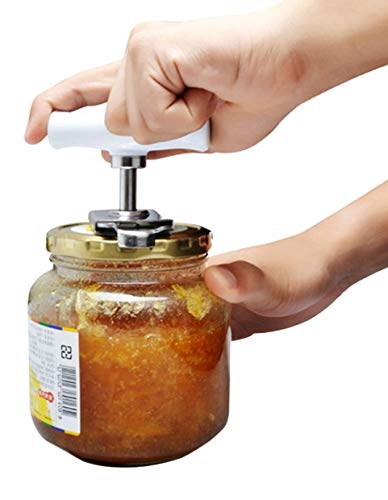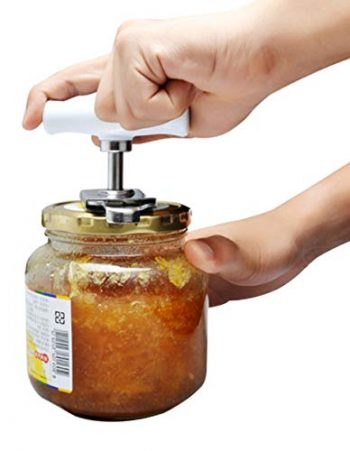 Your kitchen is incomplete without a proper can opener that can solve all your lid opening needs even if there is nobody else in the house. This stainless steel can opener is adjustable according to the size of the jar lid and works with a manual spiral seal lid remover.
It has a twist off system of operation that does not skid while opening the jar lid. It is durable and has a small size that can be kept anywhere in the kitchen for easy use.
Cut Proof Gloves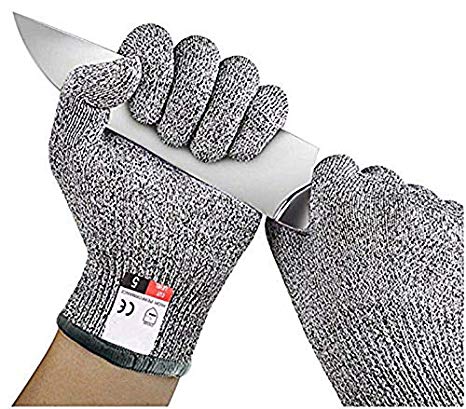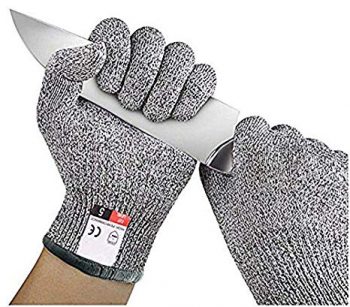 These cut-resistant kitchen gloves are perfect for you if you are afraid of slicing your finger off while chopping vegetables or meat. They are made of wire mesh and provide complete protection to your hand, no matter how big and sharp knife you are holding.
You can do all your cutting and chopping without any worries of hurting yourself.
Unicorn Tea Infuser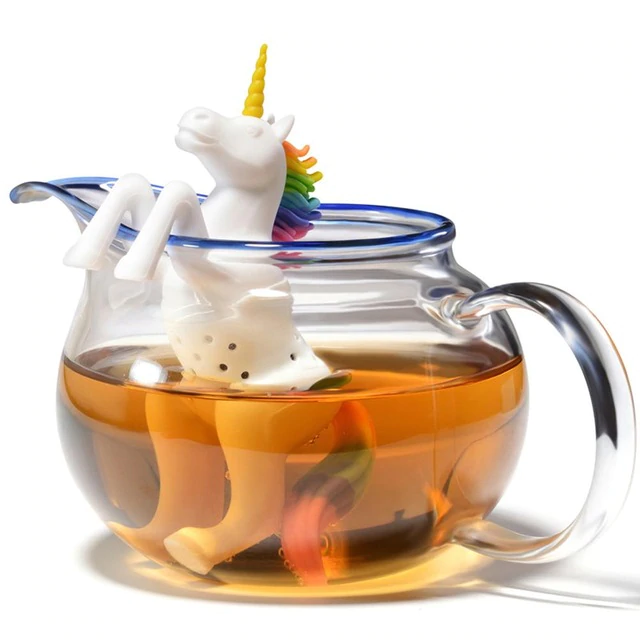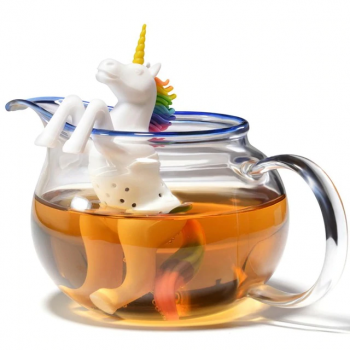 This tea infuser is shaped like a unicorn and is made of silicone, which is perfectly safe and FDA approved. It is heat resistant and easy to clean. You do not have to strain it while making tea or filter it.
Its pretty look and catchy design is sure to catch the eyes of visitors and earn brownie points for your choice of kitchen accessories.
FastSnack Fry Cup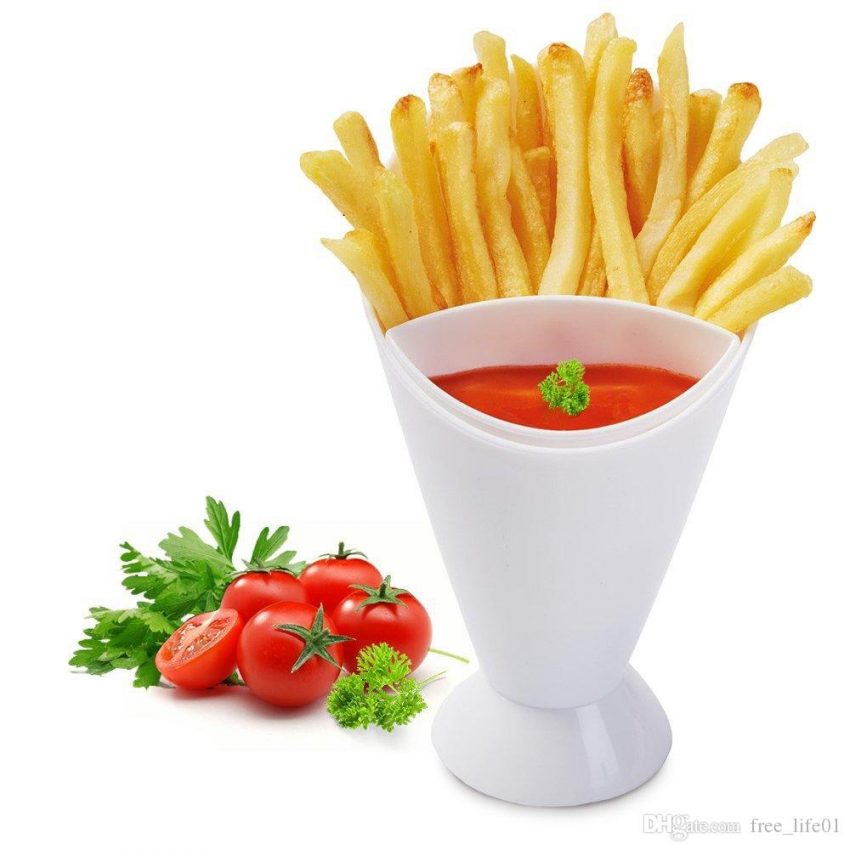 A kitchen accessory for the cool you, the FastSnack Fry Cup has two compartments, one for keeping the snacks and another for keeping the dip or ketchup.
You can put French fries in one and enjoy it with the dip easily without them getting mixed up or becoming soggy. If you're a health freak, use it for eating carrot sticks or other veggies instead of fried snacks.
QuickCorn Ultimate Corn Stripper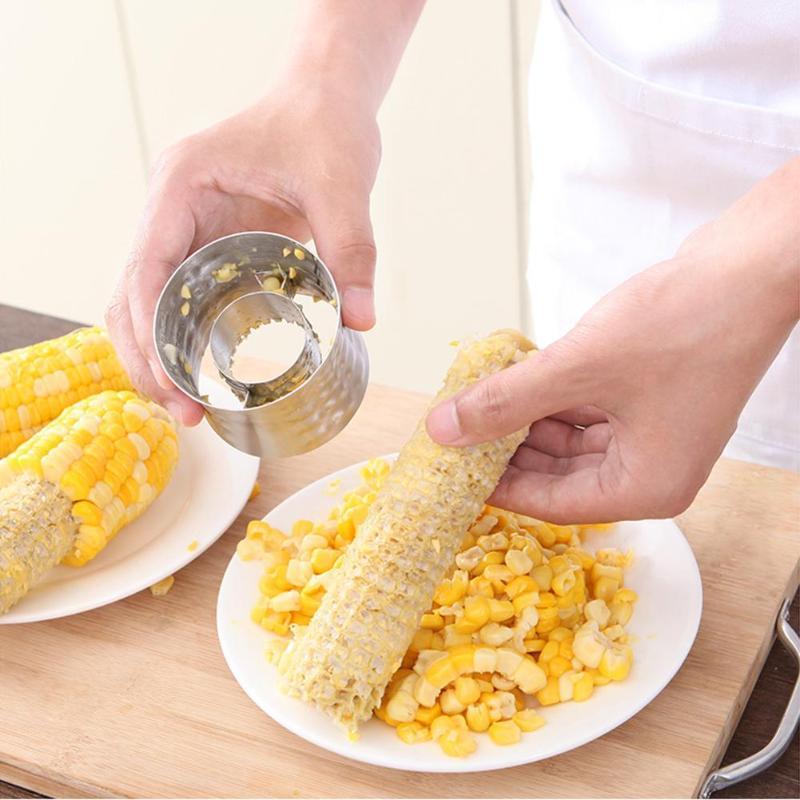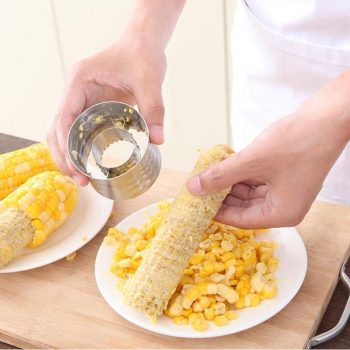 This corn stripper is a must-have kitchen tool if you are a fan of sweet corn recipes. It is stainless steel, durable, and easy to use. It also has an anti-slip grip for better use.
The inner ring of the corn stripper has sawtooth for clean stripping and it is also quick and safe to use. You do not have to take off the corn one by one.
Ultimate Taco Holder

This kitchen tool is perfect for a medium sized or large family, especially if you are a fan of tacos. It is made of stainless steel and each stand can hold multiple tacos at a time.
It can also hold similar food items, like pizza slices, quesadillas, etc. You can have your fill of Mexican food and whip up other interesting snacks for your family. It is made of eco-friendly material and is easy to use and clean several times.
BulletCube Ice Cube Mould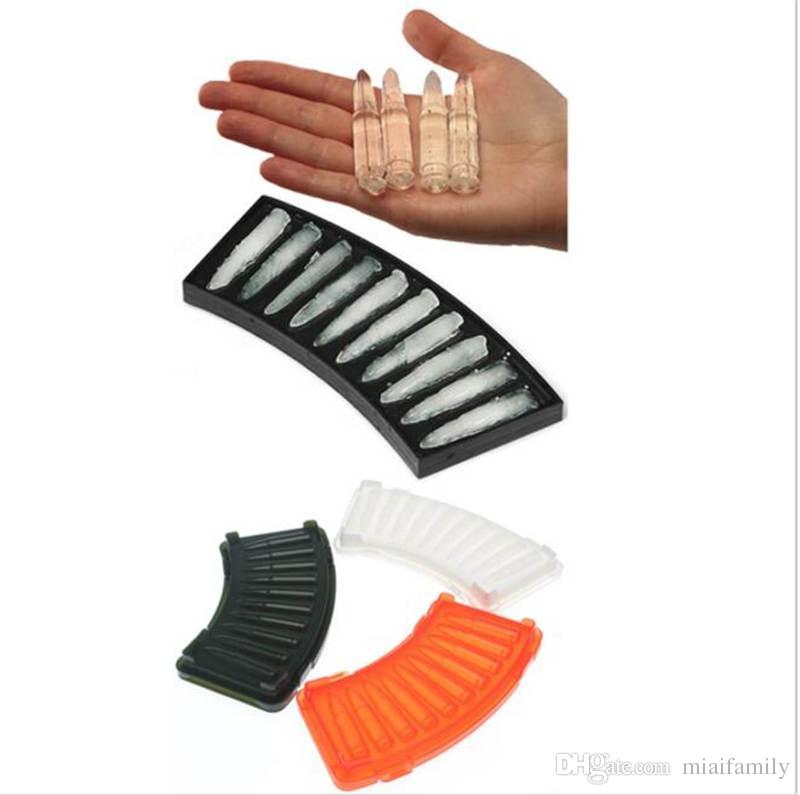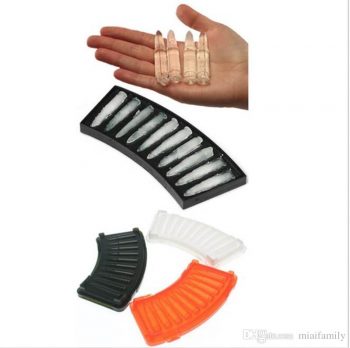 Another cool fridge accessory is this ice cube mould shaped like bullets. Black in color and made of eco-friendly silicone, this device can also be used as an ice-cream maker as well.
You can have fun with the ice bullets and make lollies in that shape too. It is a cool thing to show your friends and relatives.
Handy Chef Plug Holder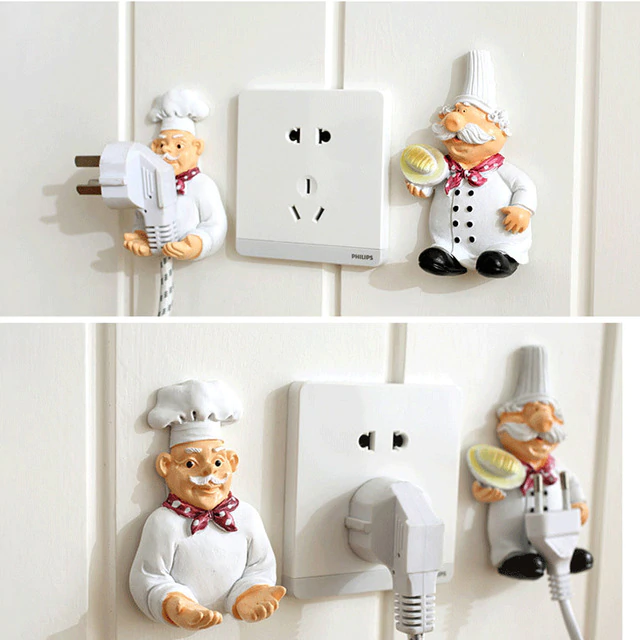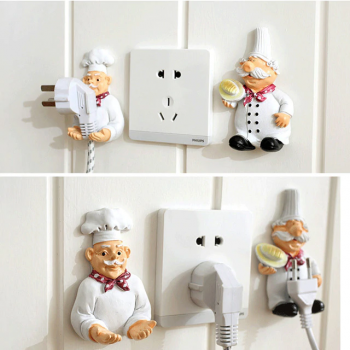 This kitchen accessory can be attached to the kitchen wall to hold plugs of your kitchen gadgets, like mixer grinder, induction cooktop, or toaster. It comes in the shape of a chef who seems to be holding the plug in his hands.
You can also keep kitchen supplies in this holder. It has a cool look and prevents the wires from tangling among themselves.
Coffee Art Spice Pen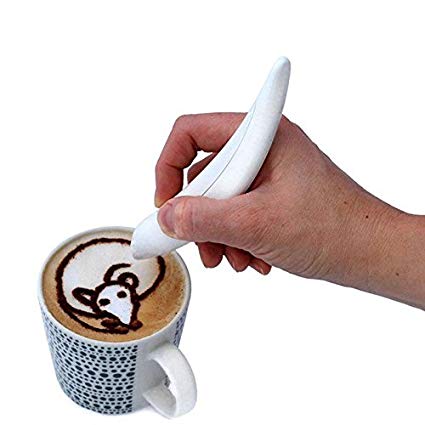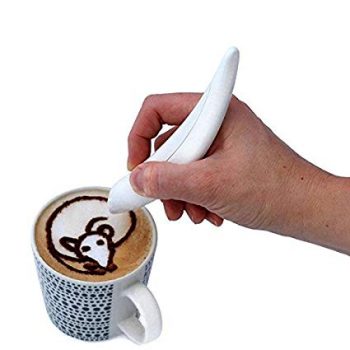 Are you in awe of the designs on your coffee that you get at a coffee shop? Do you want to make those at home? This spice pen lets you achieve professional level latte art with spices.
You can write stuff on your coffee or make interesting shapes or patterns. This tool can also be used for decorating cakes and pastries, and making patterns on other food items.
Easy Drain Washing Bowl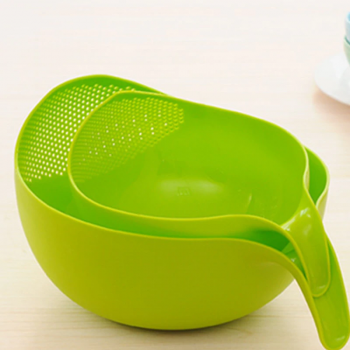 Are you one of those who drop a few veggies or grains in the sink while trying to wash them? This washing bowl will solve all your problems in that area.
It has tiny holes made into its side and you can tilt it to let the water drain. The rice grains or veggies will not fall out of the bowl while draining the water after washing it. You can wash fruits, vegetables, and food grains easily in this bowl.
Motorcycle Pizza Cutter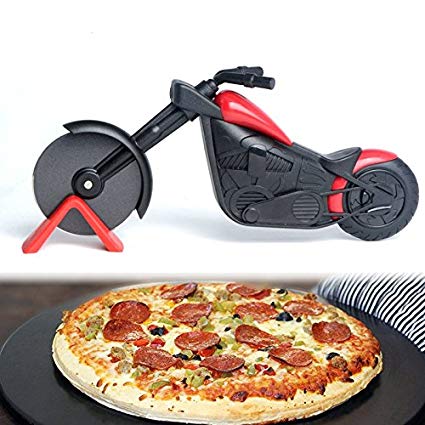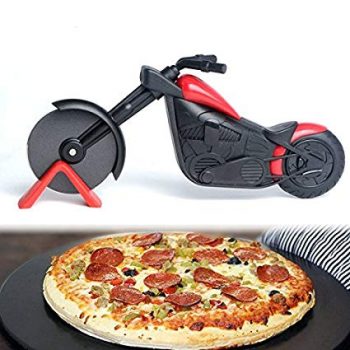 You can never go wrong with keeping a pizza cutter in your kitchen. No matter how health conscious you are, everyone has a pizza craving once in a while.
This pizza cutter is shaped like a motorcycle and you can drive it across the pizza to cut it. There is a blade in place of its front wheel and it can slice through the pizza easily, giving it perfect slices.
Volcano Microwave Cleaner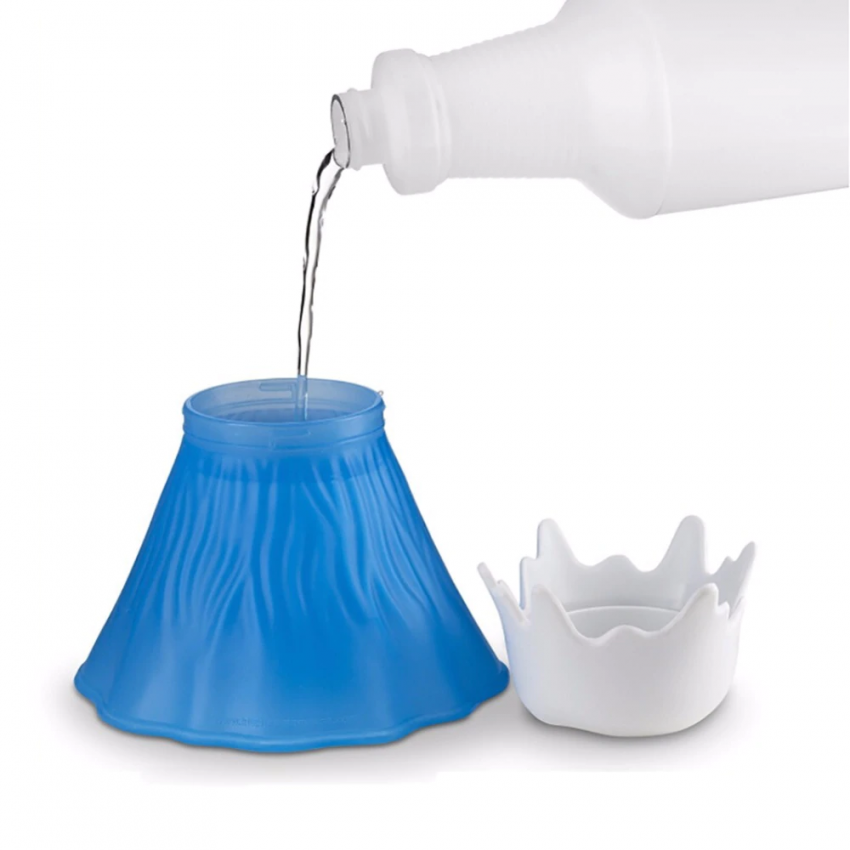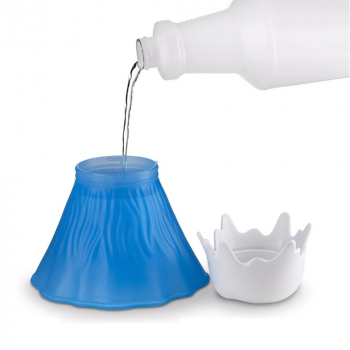 If you're worried about cleaning your microwave and getting rid of the grease and grime, this cleaner is a must-have kitchen tool. It works exactly like a volcano and spews steam after you put water and vinegar inside it till the markings.
The steam erupts and cleans the filth from the top and sides of the microwave. You can then wipe off all the dirt with a cloth to make your appliance squeaky clean.
Lemon Sprayer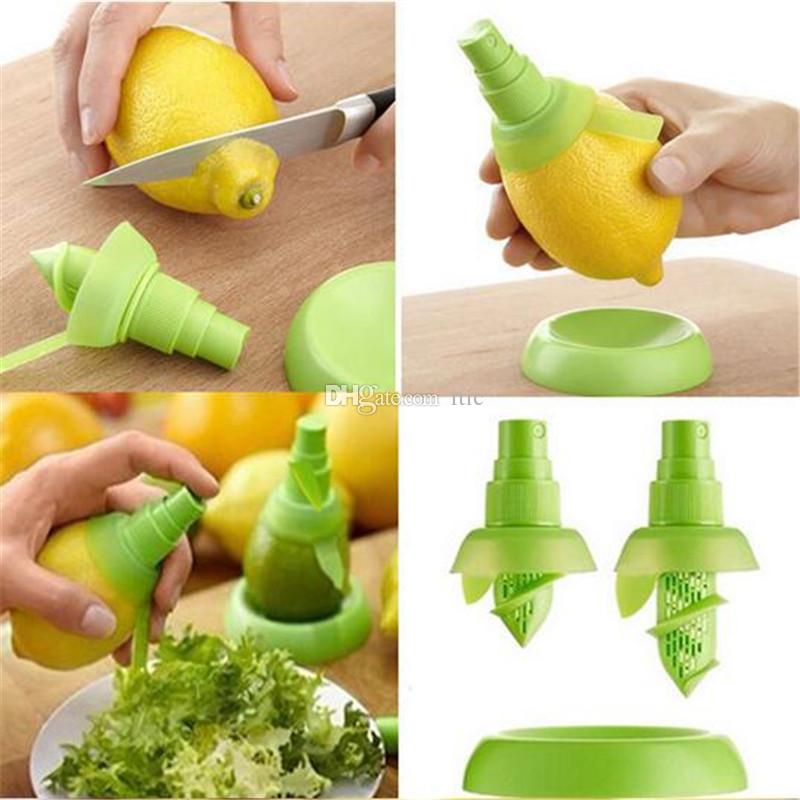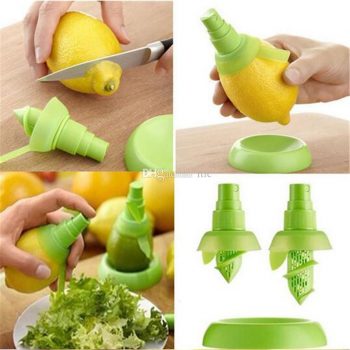 This lemon sprayer is an innovative new kitchen tool that is handy to have around your kitchen. You can cut a slice on the upper part of the lemon, put the sprayer inside and use its nozzle to spray the lemon juice on your food. You can use it easily to give your food or salad a lemony zest.
Ultimate Fry Cutter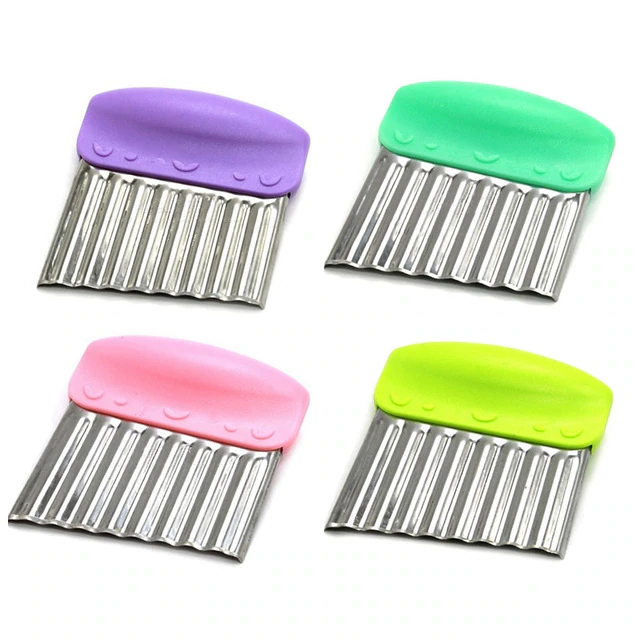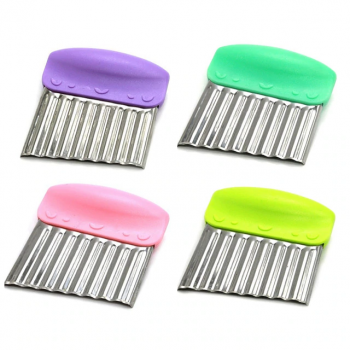 This stainless steel fry cutter is durable, handy, and easy to use. Its sharp blade works with quick precision and it has a comfortable handle for easy grip.
It can be used to cut dough, vegetables, and other food materials to give them a quirky shape and pattern. Your food will look more interesting and your friends and family will love to eat out of your kitchen.
Save4Later Can Lid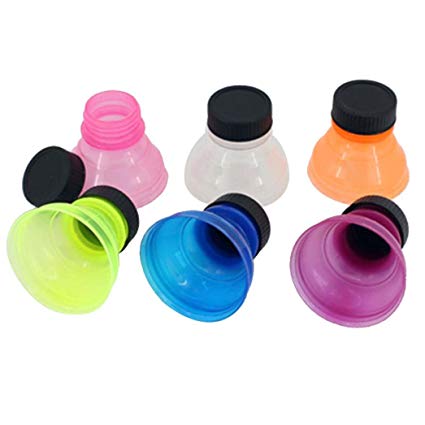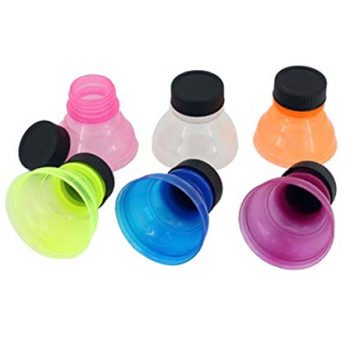 This handy can lid turns any canned drink into a bottle with a cap. So, if you want to drink half of your beverage and save the rest for later, you can put this lid on top of the can and keep it shut. It is portable and can be washed and reused multiple times.
It is leak-proof and lets you carry around the drink can easily in your bag without the fear of spilling it.
SpongeBaby Sink Holder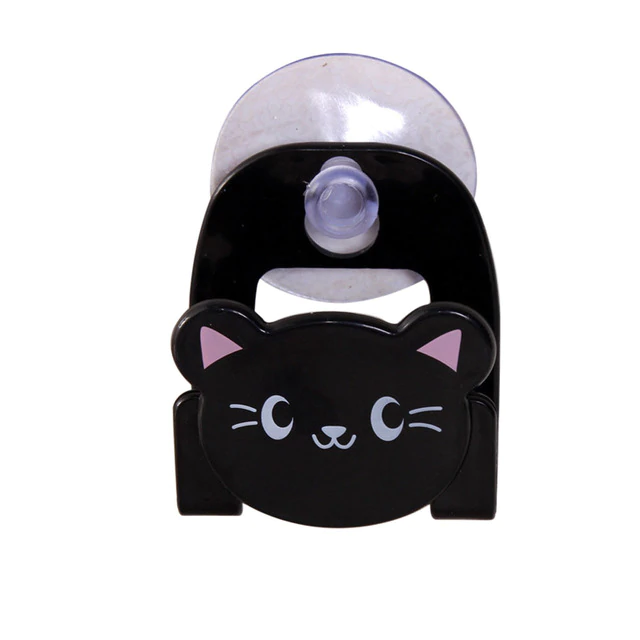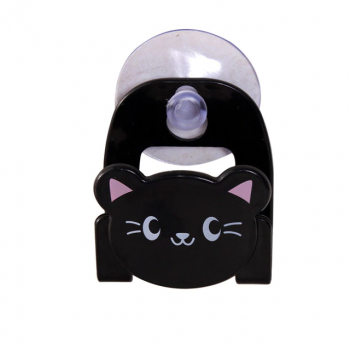 These kitchen tools can be attached to the inner wall of the sink and used as holders. You can keep your cleaning sponges and other stuff here. They remain dry and it also saves a lot of space in the kitchen.
Available in cute colors and designs, these sink holders will brighten up your kitchen any day.
For Bathroom
Your bathroom needs to be spruced up once in a while to make it more fun and interesting. You may want to check out these accessories that will brighten up your time in the bathroom.
Pot Golf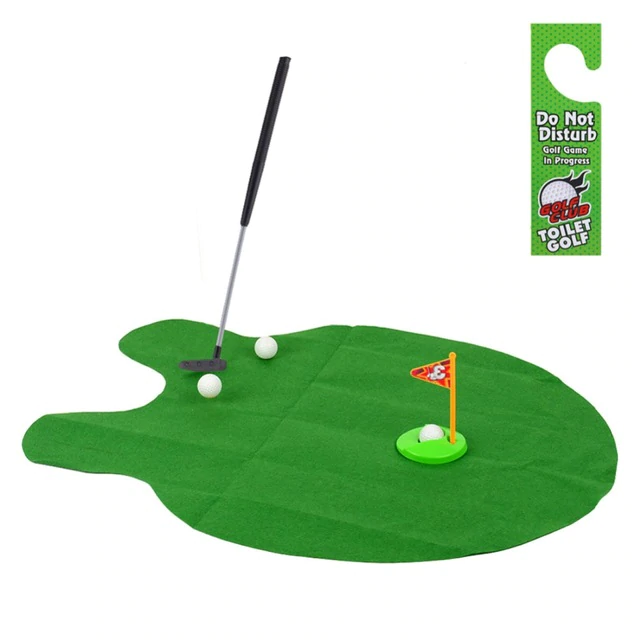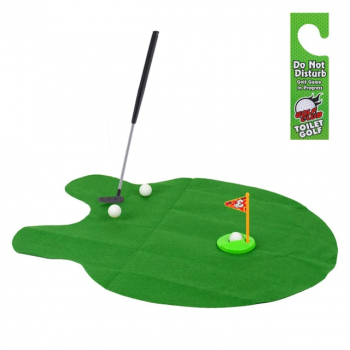 Do you always need your phone when you go to the bathroom? We have an alternative for you. The Potty Putter comes with a putting green, a cup with a flag, a putter, and a "Do Not Disturb" sign to hang on the door.
The green is made of professional carpet material, like miniature golf. This game will make your bathroom time much more interesting.
TubBlock Hair Stopper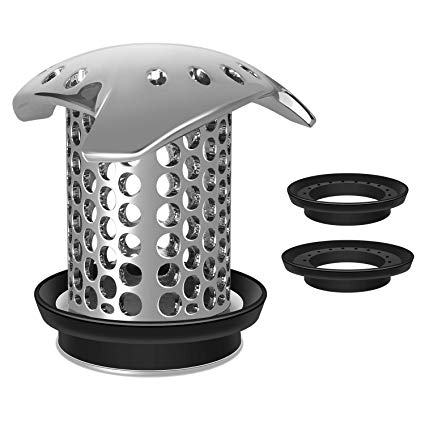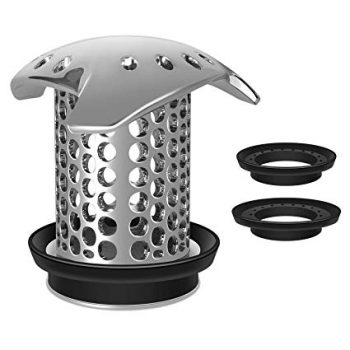 Cleanliness ranks above everything else, when it comes to your home. And snaking hair out of the shower drain must be one of the tasks you dread most. This little gadget can stop all your woes.
You can fit it in your shower drain to catch the hair and stop it from clogging up the pipe. So, if you have a pet to wash or a hair fall problem to fight, this can be your weapon.
LED Toilet Bowl Lights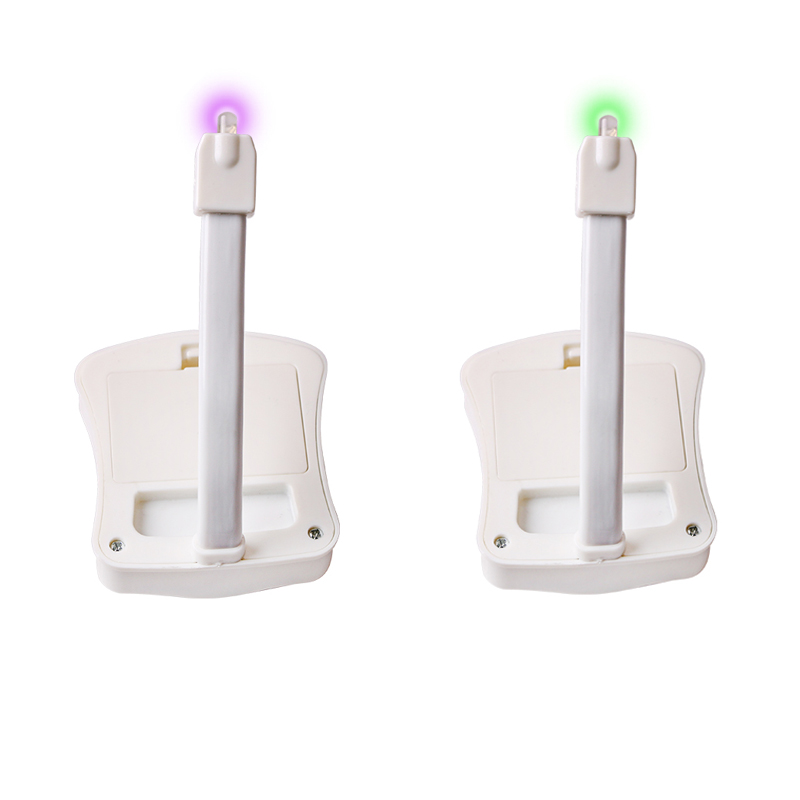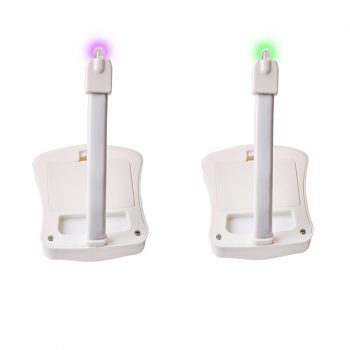 This high quality LED light is a funny bathroom accessory that can be fitted to your toilet bowl, be it any size. It is motion activated, so it automatically lights up when someone is within two or three meters of the toilet.
Also, it shuts off immediately after you turn on the bathroom light. It also saves power by not lighting up in the morning or day time. So, it is a win-win in all situations.
LED Showerhead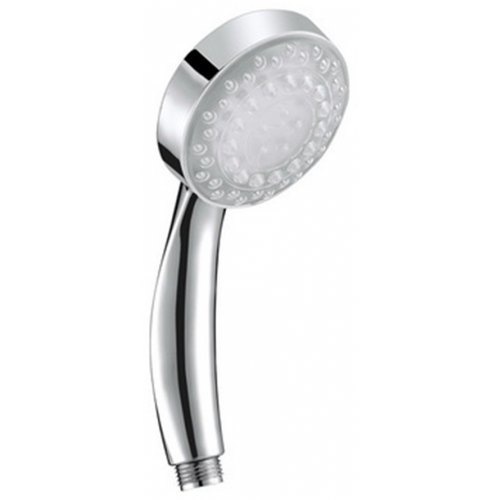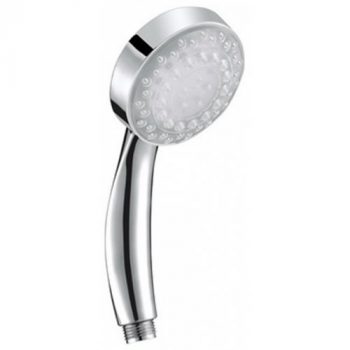 The LED showerhead is another bathroom accessory that can liven up your home and give it a quirky touch. The luminous shower head can be installed easily and turns on when you turn on the shower.
The built-in LED light is powered by water and gives the water jet a rainbow-like quality. It also changes color during the shower and is completely environment-friendly. Give it a try and taking showers will become so much more fun.
For You
If you love to collect quirky things, you might want to take a look at these cool accessories that will take care of your health, makeup, as well as add cool stuff to your personal collection.
Mr Shrimp Neck Pillow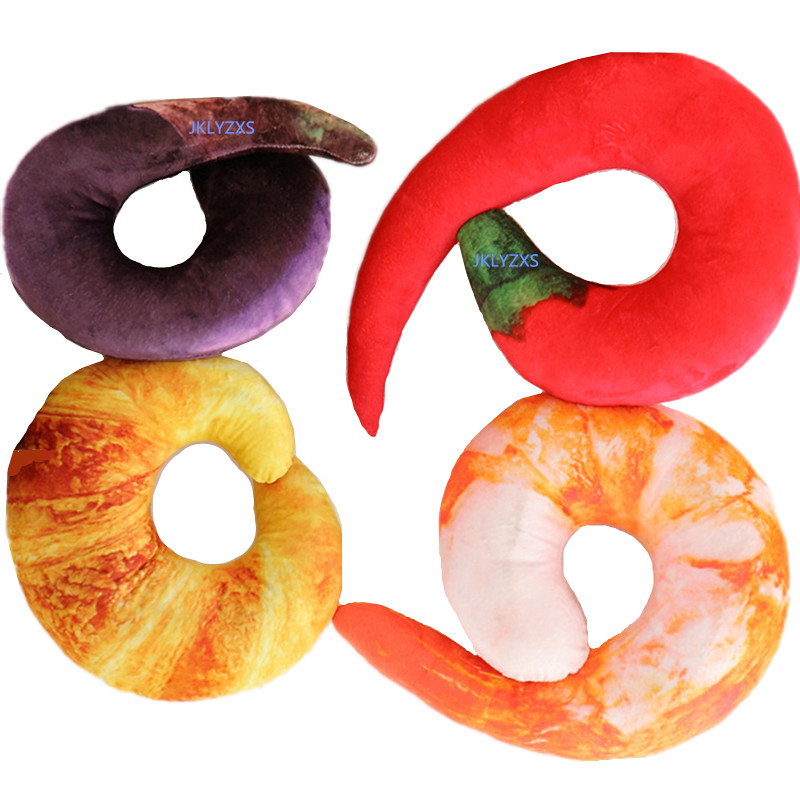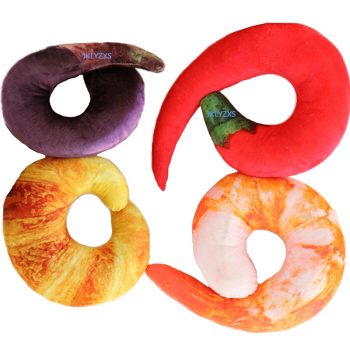 Neck pillows are extremely comfortable and prove to be superb travel companions. These cool neck pillows come in the shape of sumptuous food, like shrimp.
It will be very amusing to have a giant shrimp around your neck while people watch you and admire your sense of humor. If shrimp is not your thing, you can opt for ones shaped like eggplant, pepper, or croissant.
The Giant Enter Key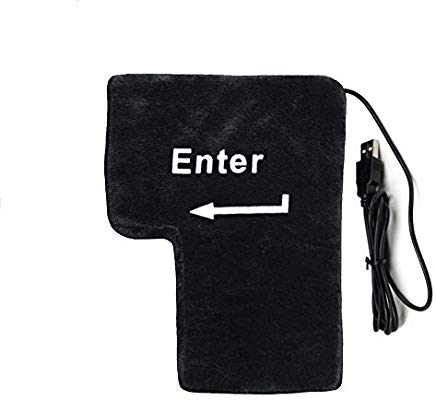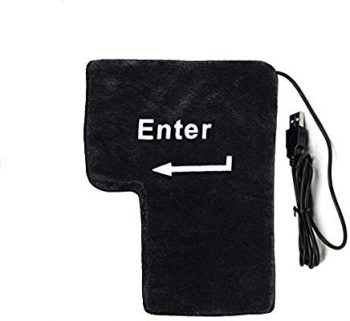 If you want to give a quirky touch to your desktop or laptop, use this giant Enter key. Yes, it actually works. You can plug it in your computer and enjoy its cushion-like feel.
If you're tired you can use it as a hand or head rest. If you're angry or excited, you can use it as a punching bag. Either way, it is sure to bring you comfort during your work hours.
Knitted Beard Beanie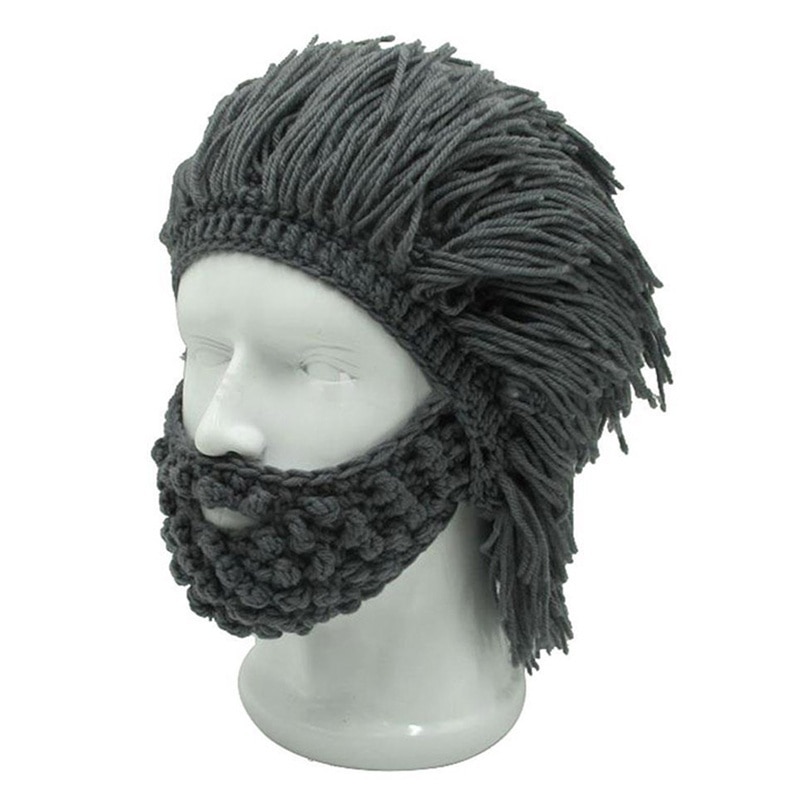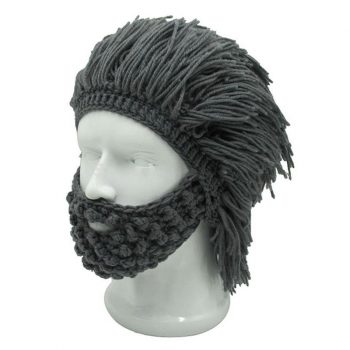 This fun little beanie is a perfect accompaniment to your funny side. When worn, it looks like a shaggy head of hair and beard that is sure to make a fun impression on others.
It is made of wool and polyester and is safe to be worn by everyone. So, wear it as a joke or gift it to a friend for laughs, it's your call.
Touch Light Vanity Mirror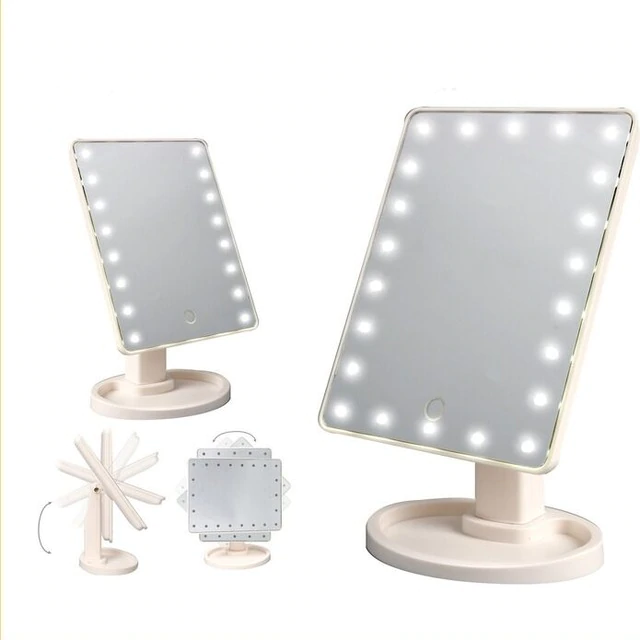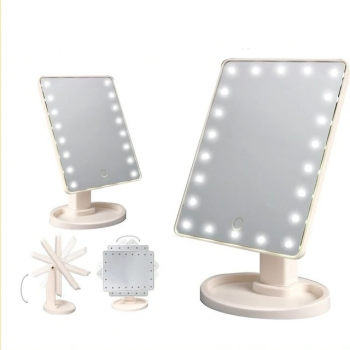 The touch light vanity mirror is a must-have make up accessory that takes care of all your needs. You can adjust it and rotate it up to 180 degrees. It is battery operated fitted with 16 LED lights to give you perfect visibility.
The brightness of the mirror can be adjusted by pressing its front circle. You can switch the mirror on or off with a button at its back, so that maximum power can be conserved.
Selfie Light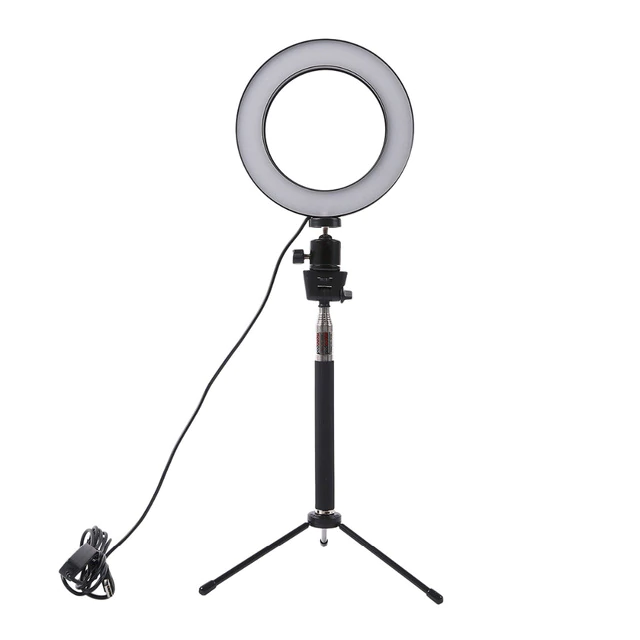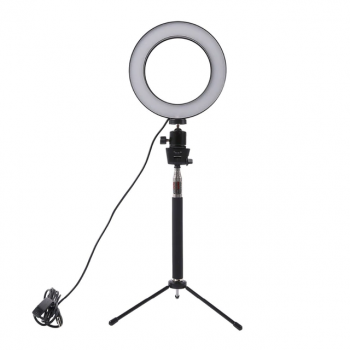 This dimmable LED light has a wide range of brightness, a special LED design, and also saves power. It has a flexible arm that can be fitted to table tops and other surfaces for use as a selfie or video light.
You can get perfect coverage of your favorite moments in any light conditions, both outdoors and indoors. It has a long battery life, up to 50,000 hours. It also has a long cord, which makes it easier to be used.
Wearable Nail Polish Holder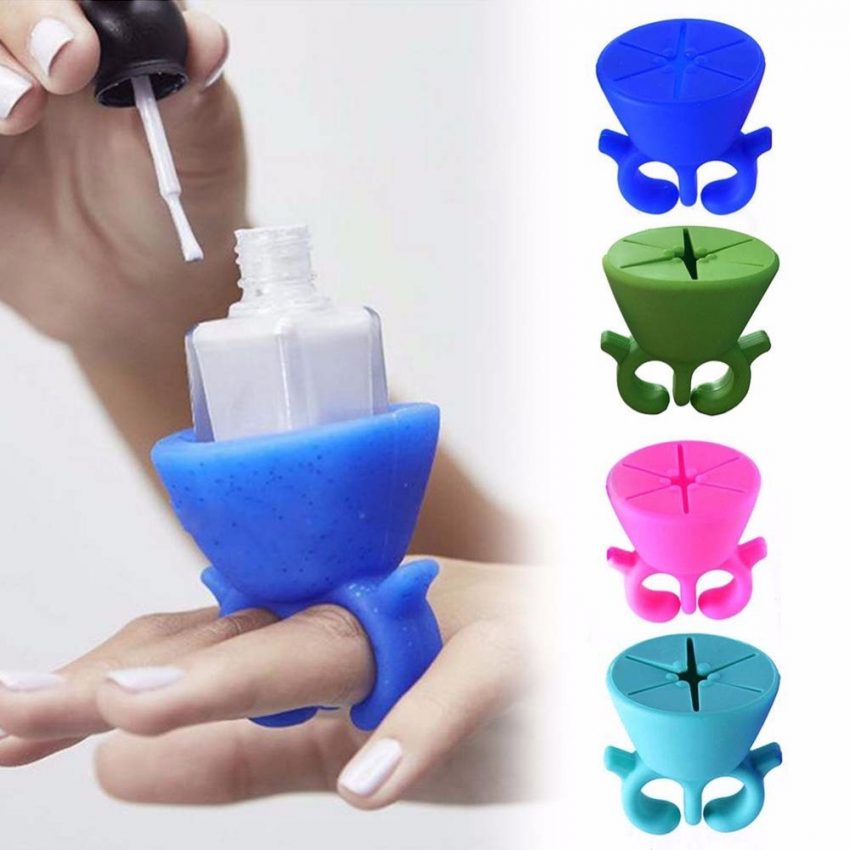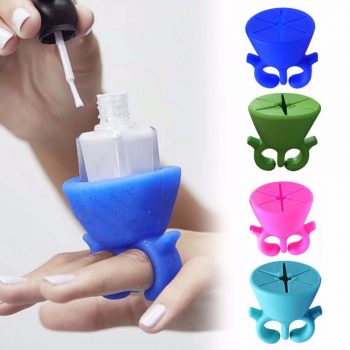 Another make up accessory that you must have is the wearable nail polish holder that makes manicures much more fun. It can be worn like a ring on your fingers.
It also has a compartment where you can put the nail polish bottle. It will stay upright and let you paint your nails with much more ease. You can also remove the holder easily without damaging your nail paint.
Sharky Slippers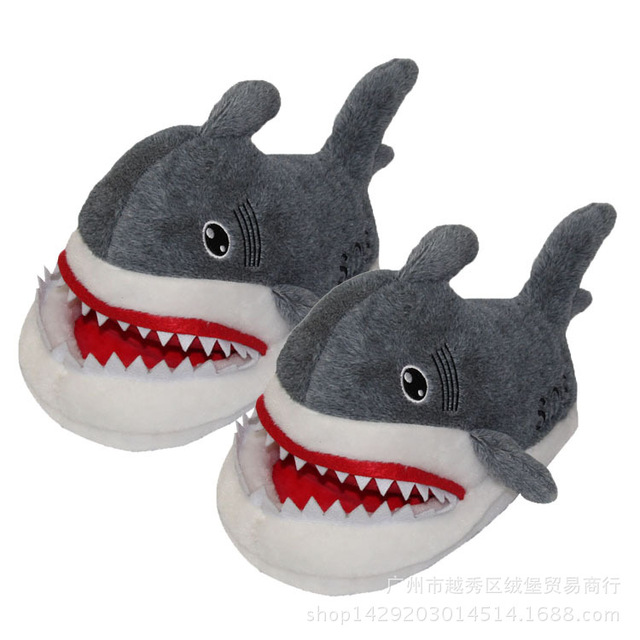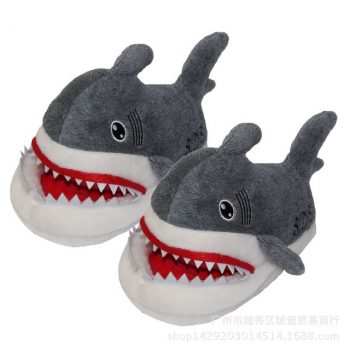 Your sense of whimsy will really get a kick with these shark slippers to wear around the house. The soft, fluffy, plush slippers are shaped like a biting shark. It is high quality and has a soft feel on your feet. It is available in different colors, so you can take your pick and have a comforting time around the house.
FreshBrush Makeup Brush Cleaner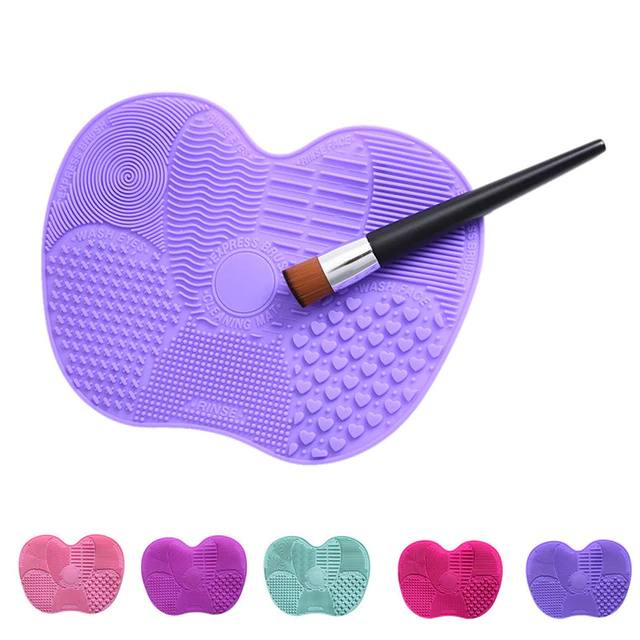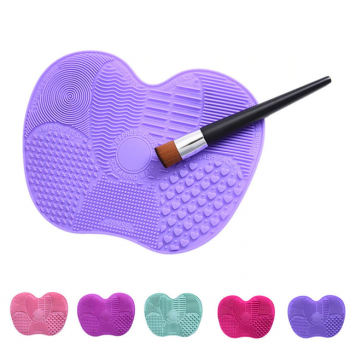 Made of good quality, food grade silicone, the brush cleaner has superior flexibility and is solid and durable. It also has wearable qualities. You can use it to clean your make up brushes easily and make them as good and fresh as new. It is available in six different colors and can be used as a washer and scrubber efficiently.
NoSlip Yoga Socks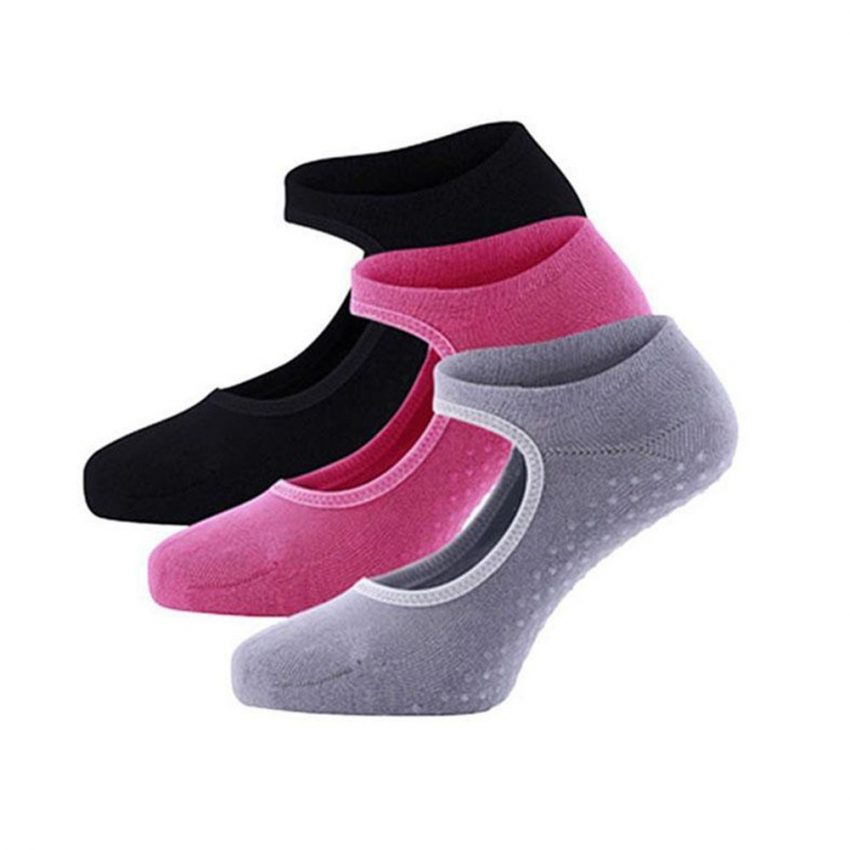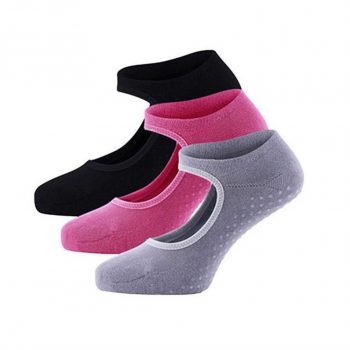 These socks and made of cotton and nylon, and can be perfectly used for exercise purposes without the danger of slipping and falling down. They are multi-purpose and can suit your yoga needs, as well as fitness, sports, and ballet.
They are highly elastic and anti-slip, which gives them a great grip while you are doing your pilates or exercise.
Game Controller Mug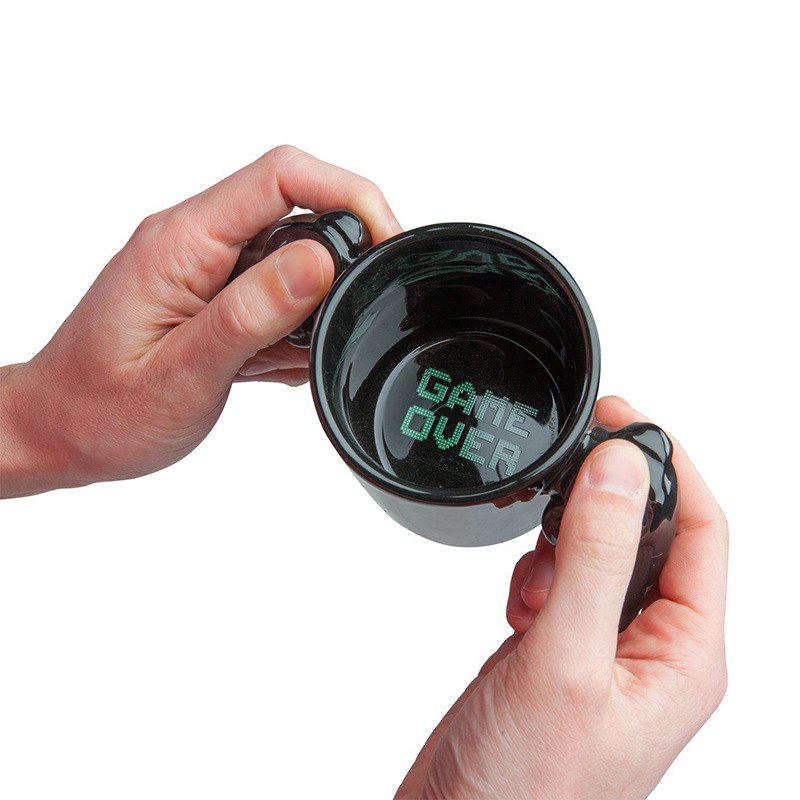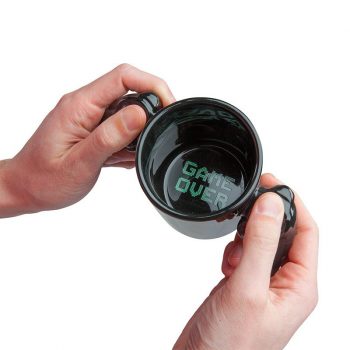 The cool game controller mug is a perfect gift for yourself, a friend, or sibling, who is into video games. It is shaped like a play station controller with the grips protruding from both sides.
It also has "Game Over" printed at the bottom of the cup, which you will be able to see once you finish your coffee. It is the coolest thing to have for the cool nerd in you.
LED Umbrella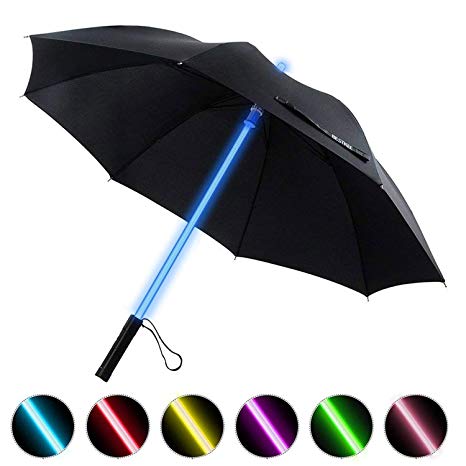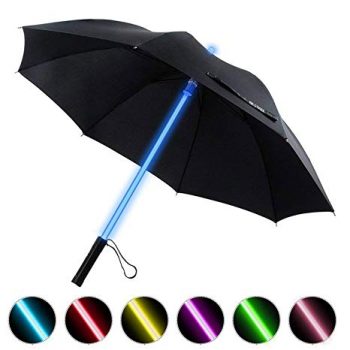 Not technically a home accessory, this LED umbrella is nevertheless a cool stuff to buy online. It is an umbrella and laser sword rolled into one. If you're a fan of the Star Wars light sabers, this is the perfect accessory for you.
The umbrella rod lights up and emits a cool glow that you can show off to people. It is battery operated and has a light switch for the handle and a flashlight attached to it.
OneTrip Bag and Key Holder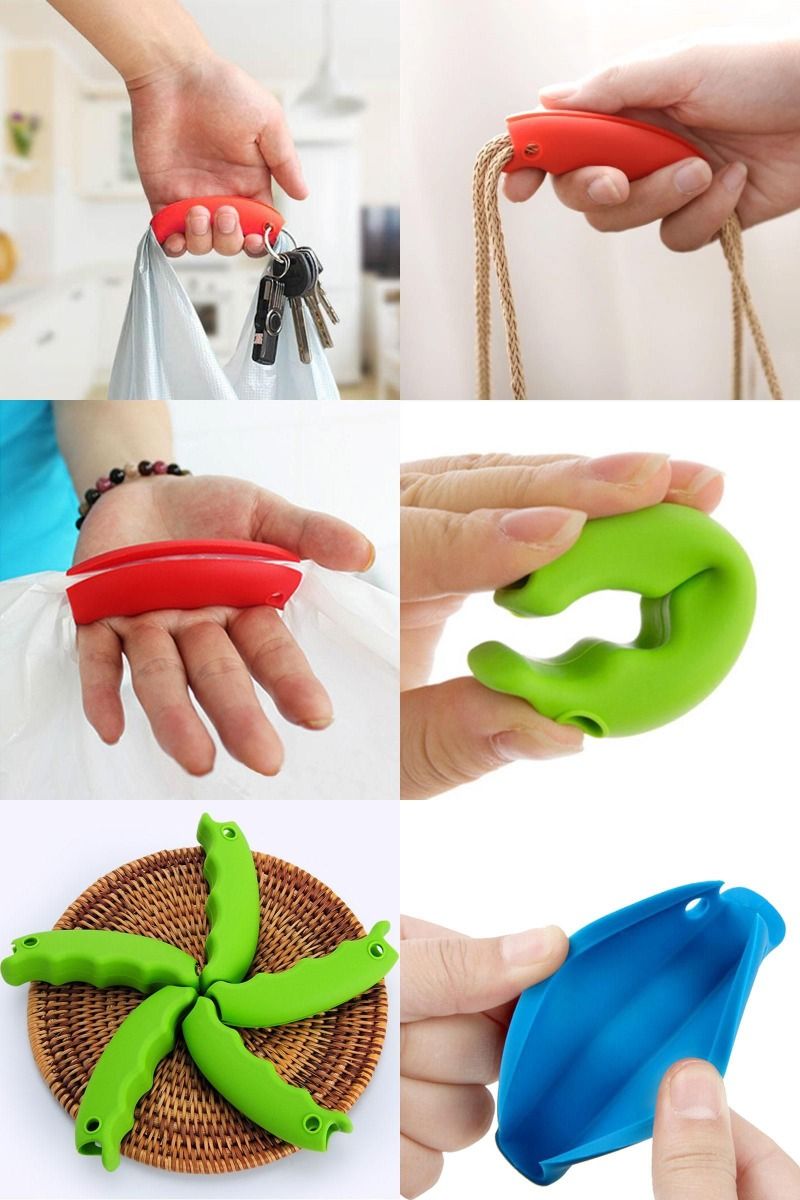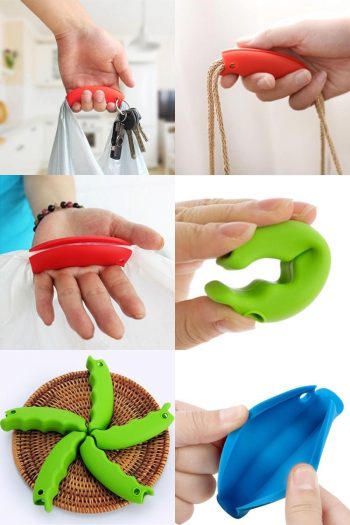 This specialized product works both as a bag handle and key holder. It is soft squeeze, has easy grip, and can support heavy weights. It is easy to use and comfortable to handle. Available in black, red, green, and blue colors, it provides strength and durability for better results.
For Pets
Your pets also deserve the special attention you give yourself and your home. So, here are some pet accessories that will delight you and make your and your pet's life much more fun.
Dog Bottle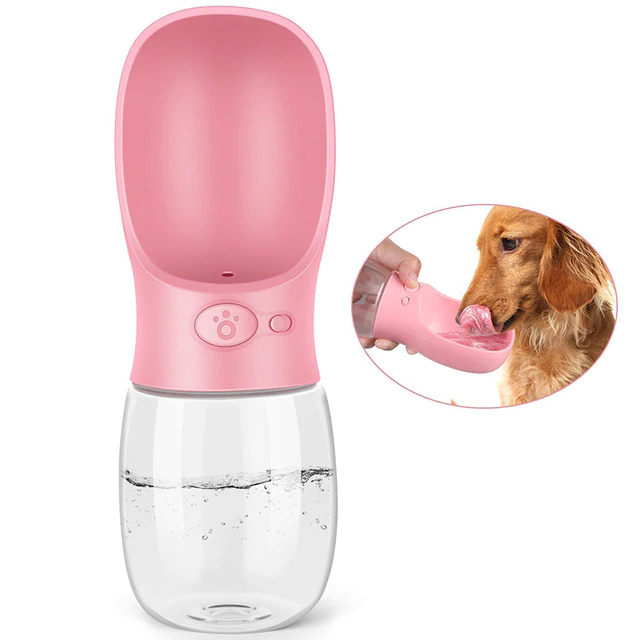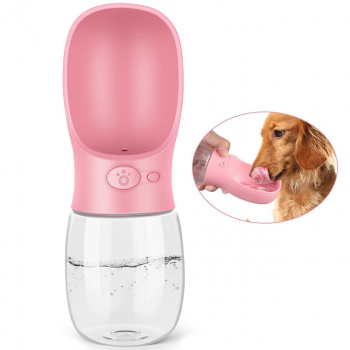 This is an outdoor pet feeder and water bottle for your dog or cat. It is suitable for small as well as large dogs, and cats as well. There is a dish attached to its lid, where you can pour the water and let your pet get refreshed while playing outdoors.
It is a perfect travel companion as it does not take much space, is light, and takes care of your pet's hydration needs.
Giant Doggie Tennis Ball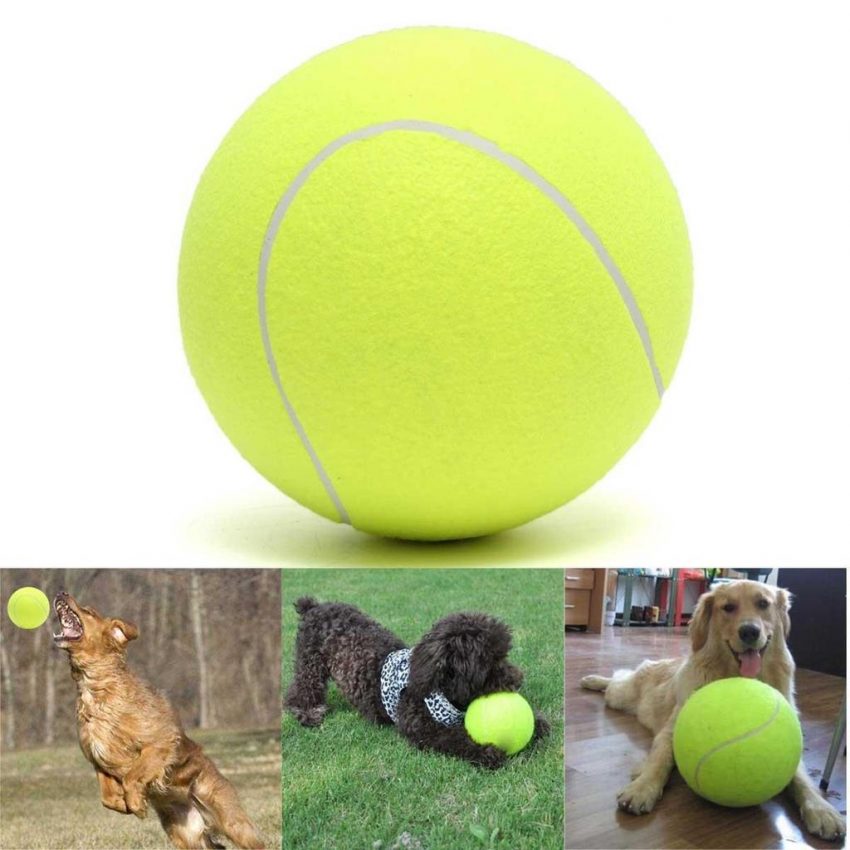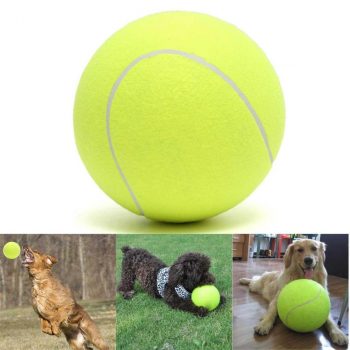 Another perfect pet product is the Giant Doggie Tennis Ball. It can be used both as a ball and a chew toy for your pet. Its big size and squishy quality makes it a suitable companion for your fur baby, both around the house and outdoors.
You can watch your dog having fun with it in the park or take it on trips to keep him entertained. It is easily portable, safe, and non-toxic.
CleanPaws Dog Paw Cleaner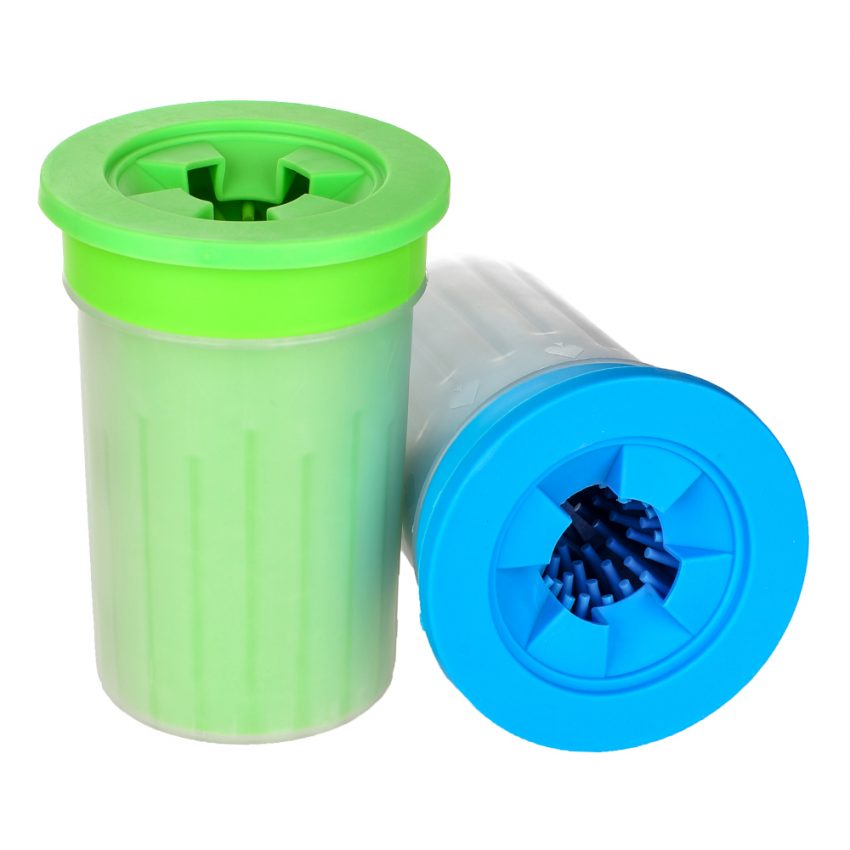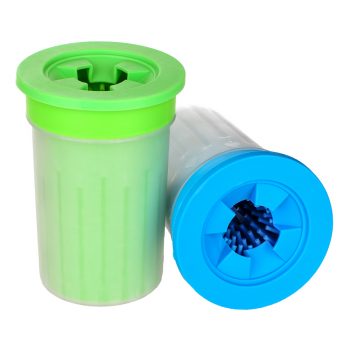 If you're concerned about the amount of dirt and filth your dog collects throughout the day, this pet accessory may prove to be very handy for you.
The CleanPaws paw cleaner gives your pet's paws a thorough cleaning and keeps your home and its feet clean. You can pour soap water into the cleaner and put your dog's paw inside to do the trick.
Pet Selfie Stick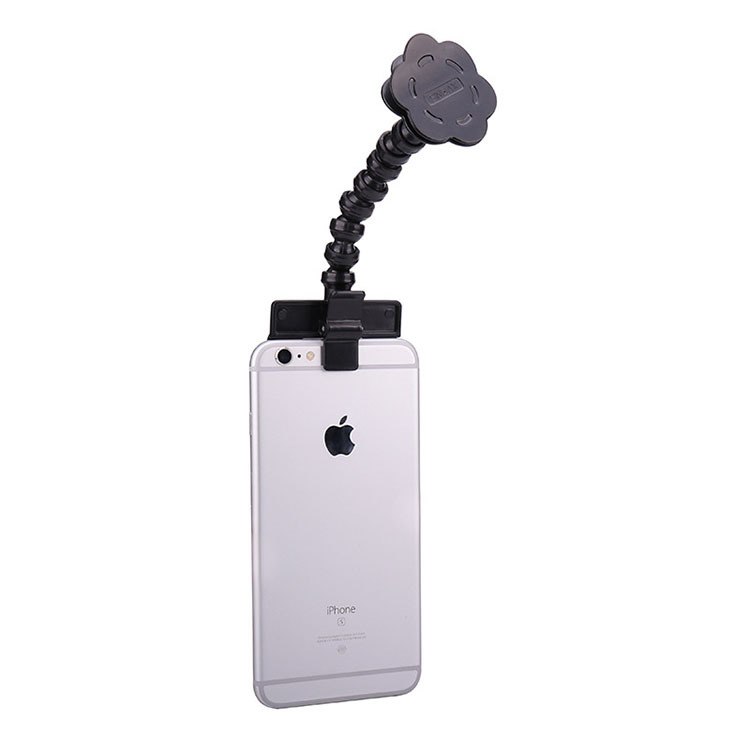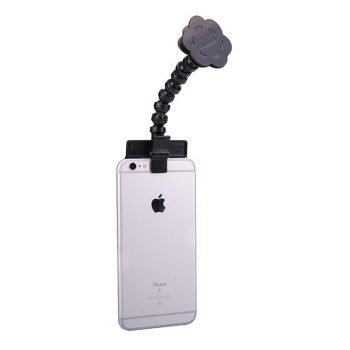 The pet selfie stick is the perfect accessory to get candid shots of your adorable fur baby. It is compatible with most smartphones and tablets, and can be adjusted to any angle to utilize the front and rear cameras to their full potential.
The selfie stick can be attached to your pet's favorite plaything and its neck can be lengthened or shortened according to your needs. Get perfect photographs of your pet and treasure the memories forever.
For Car
Your car has the right to stand out from a million others. Nowadays, there are so many cool car accessories that you can pick and choose from. We bring you a few of the fun and trendy stuff in 2022 that you can keep in your car. Check them out.
Bullet Decals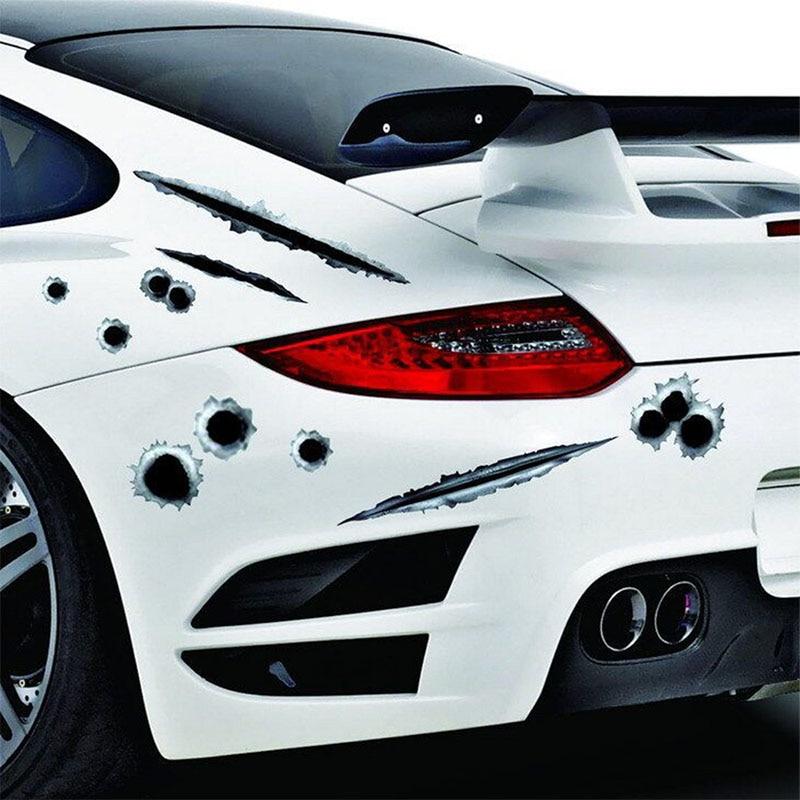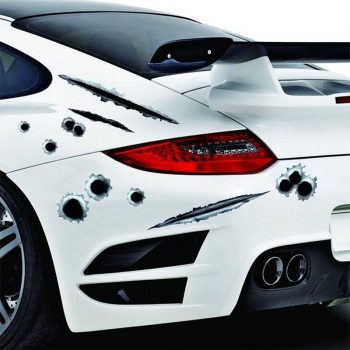 If you are a James Bond by heart, your car should reflect your sense of adventure. These bullet decals are waterproof stickers that can be stuck on your car's windshield, rear end, or side doors.
It comes in four sizes, emulating small or big bullet holes. So, give your car a cool look with these stickers and watch people get jealous.
Bluetooth Car Audio Adapter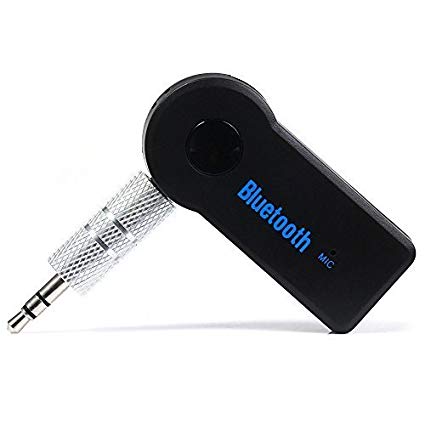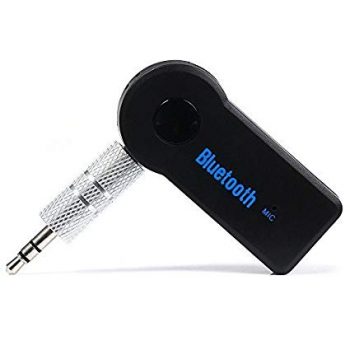 This Bluetooth car speaker is a super fun accessory if you love some travel music. It can connect to your mobile phone or transmitter and play music in your car.
The LED lights below the button indicate its connection and charging status. After you pair it with your device, you can listen to music in your car with this wireless technology.
Rim Cleaning Brush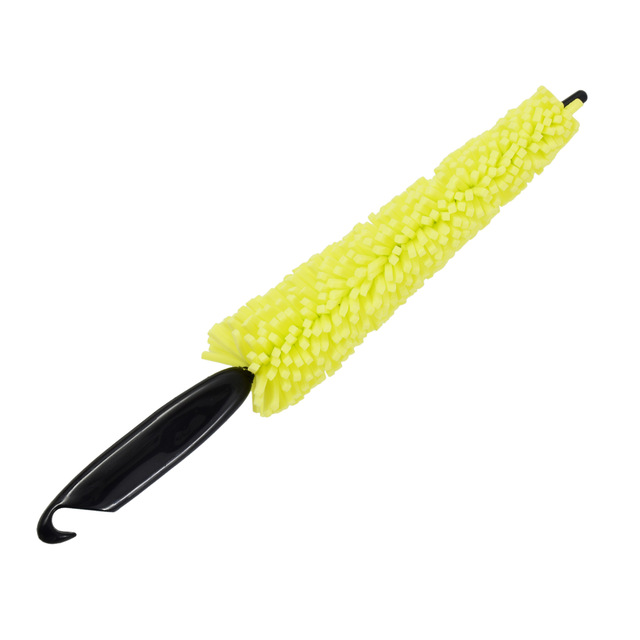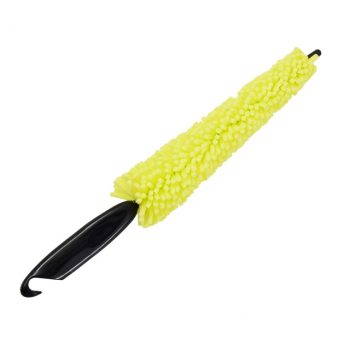 This brand new and state-of-the-art cleaning brush is perfectly suitable for keeping the rim of your car wheels squeaky clean. It is a convenient and easily portable car tool made of sponge and plastic.
You can also clean the car floor and other things with this brush. For best results, add detergent to the brush and scrub away.
Car Essential Oil Diffuser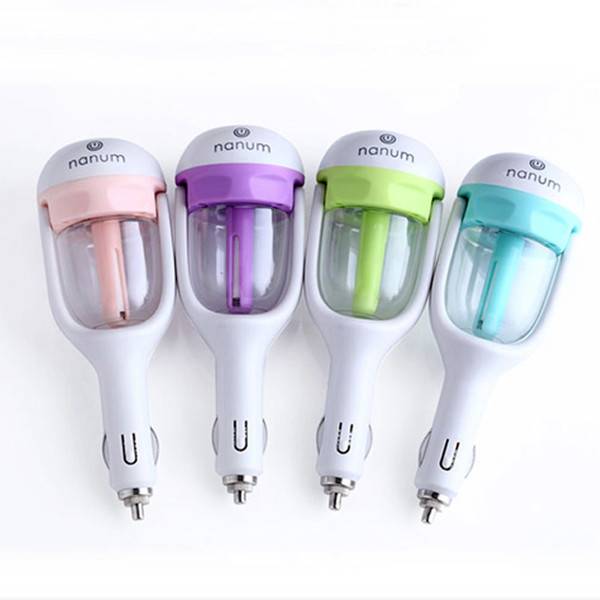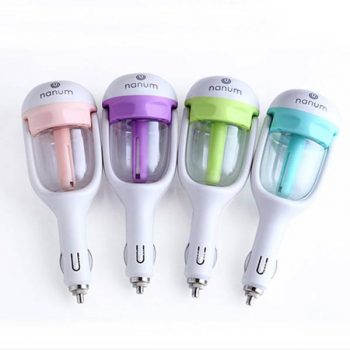 This car humidifier works when your car is running and there is enough water in the tank. It can be used to diffuse air, purify it, spread aroma, and also make mist inside your car.
It gives your vehicle a clean and fresh feel, and makes long journeys in your car much more pleasant and much less stuffy. It is available in different colors, like pink, purple, green, and blue.
Car Trash Bin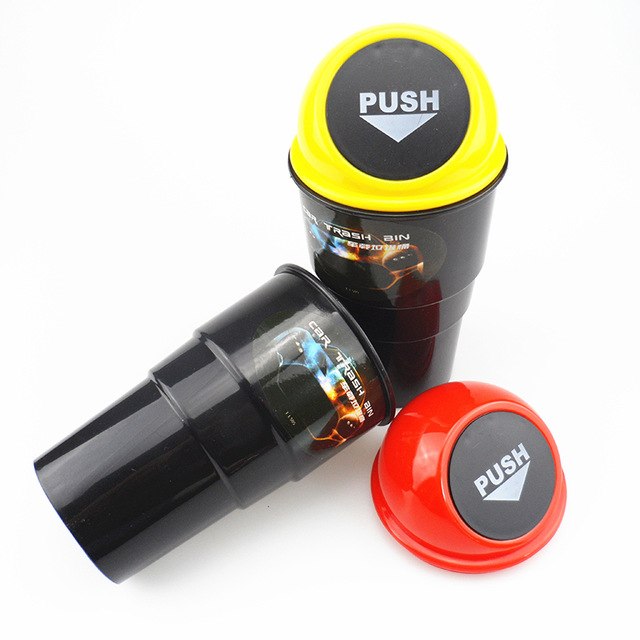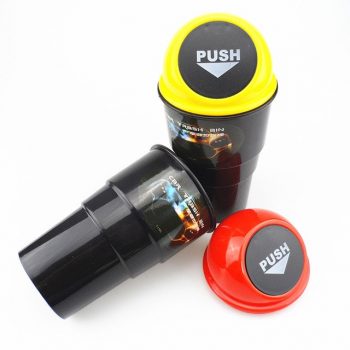 Keeping your car clean is a very important task. So, there is nothing better than keeping this trash bin inside your car. It is made of plastic and is available in different colors, like yellow, green, black, red, gray, and blue.
You can fit it in your car door or stick it in the glove compartment, as it has a lid.
Air Vent Cleaning Kit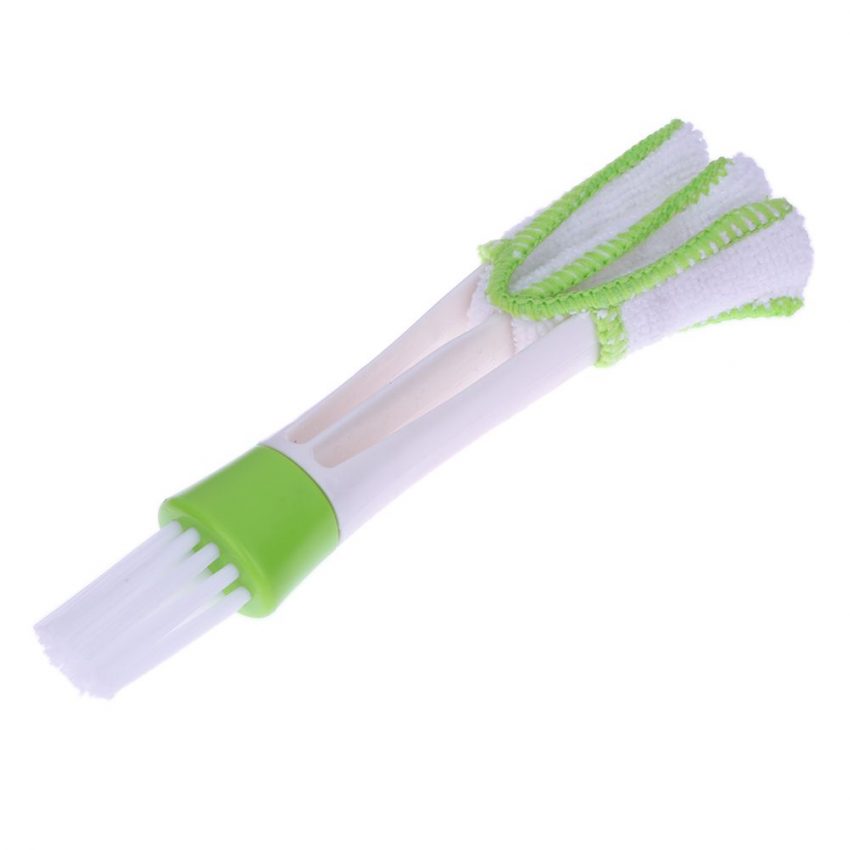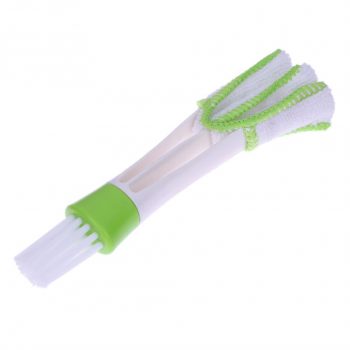 This is a multi-purpose cleaning brush that can be used to keep your car spotless and free of dirt and dust. It has bristles that can perfectly clean air vents, dashboards, and other parts of the car.
It is green and white in color, and is made of micro fiber and nylon. It is a perfect car ornament and very handy to be kept inside the car and take it around.
For Your Phone
Your phone is the one thing that you are sure to carry around with you wherever you go. So, it makes sense that you want the best accessories for it. Check out the latest things to buy for your phone in 2019.
iPhone Headphone/Charging Adapter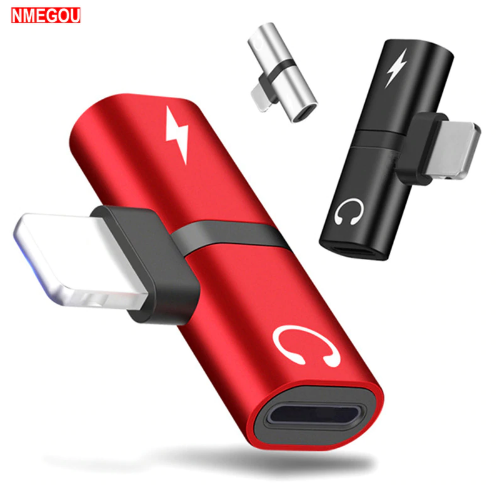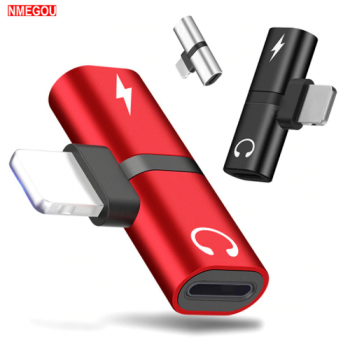 This iPhone adapter is a perfect accessory for charging your phone on long outings without having to worry about running out of power. It is dirt-resistant and has anti-knock properties.
It is made in three different colors, black, red, and gray. It is cheap, good-looking, and very handy, as well as being extremely portable.
iPhone Game Controller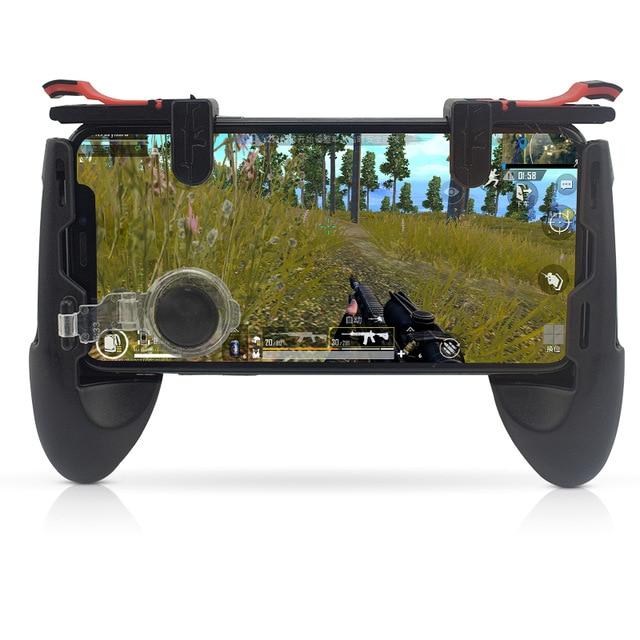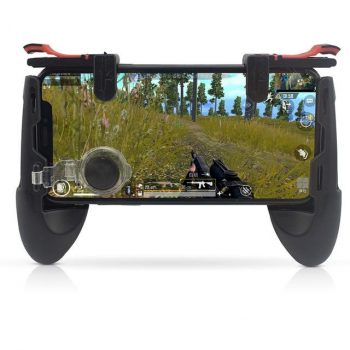 This game controller can be fitted to your iPhone or Android phones and used to play video games like PUBG. It has a left and right trigger for controlling game actions.
Along with that, it also has a joystick and a hand grip for easy control. You can touch the screen and operate it if the triggers do not work. Playing games on your phone will become much easier with this device.
Squishy Cat iPhone Case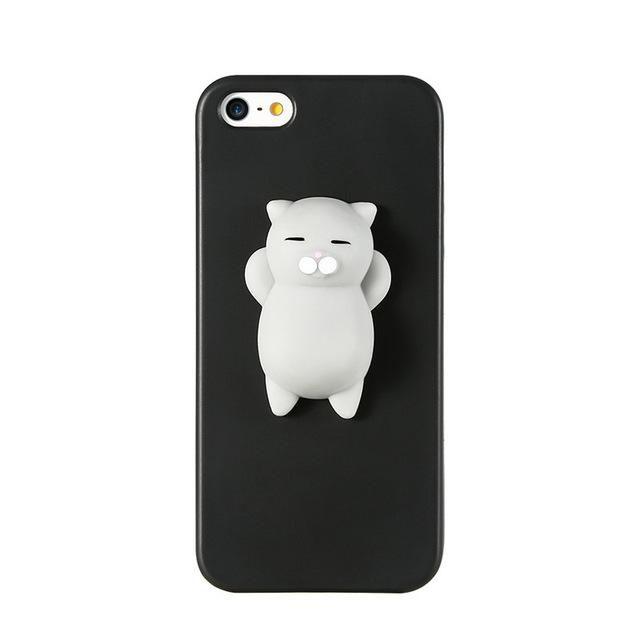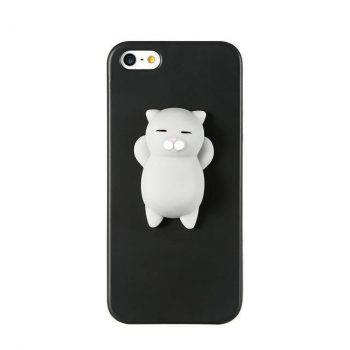 The Squishy Cat phone case is available for many iPhone models, from iPhone 5s to iPhone 8 plus. It comes in an adorable cat shape that can be attached to your phone.
It gives the phone a better grip and cooler look. You will love the different shapes and figures this case comes in. Just take a look and decide for yourself.
Portable Photo Printer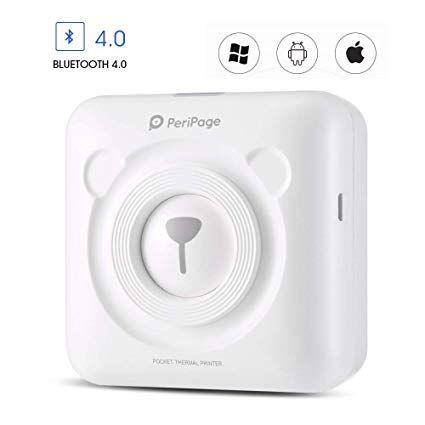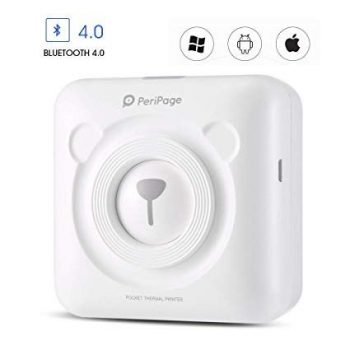 This photo printer can be connected to your phone via Bluetooth and used to print pictures that you click on your phone instantly. It comes with six rolls of thermal paper and six rolls of sticker.
It can be paired with Android, Windows, and iOS phones to get perfect results. It supports both wired and wireless printings.
Snack N Watch Phone Stand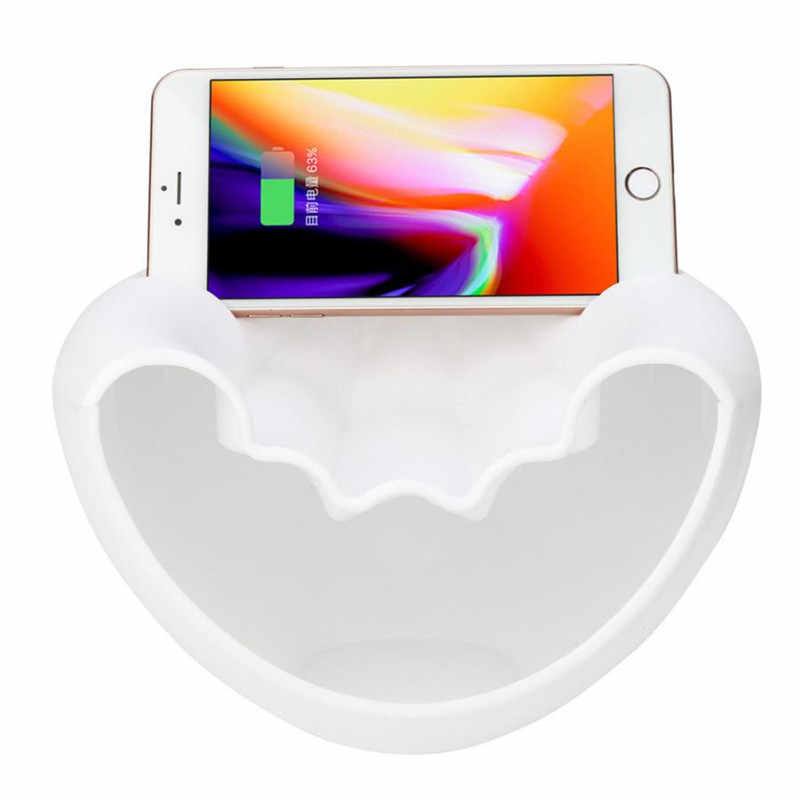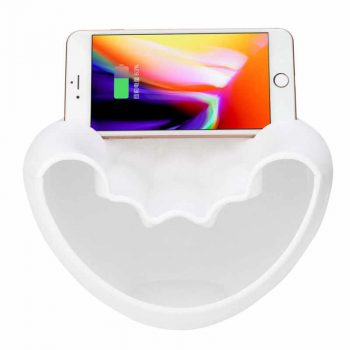 This home plus phone accessory is perfect for spending a lazy day with your phone. You can watch videos or binge your heart out on Netflix while enjoying a snack in this bowl.
It has an area to hold snacks, as well as a holder to keep your phone balanced. It is safe and made of food grade plastic. You can relax with food in your living room without having to juggle two things on your lap.
For Kids
Shopping for your home is incomplete without picking up something for your kids. Here are some of the latest and cool stuff to pick out for your kids and make them happy to be at home.
Ultimate Elephant Pillow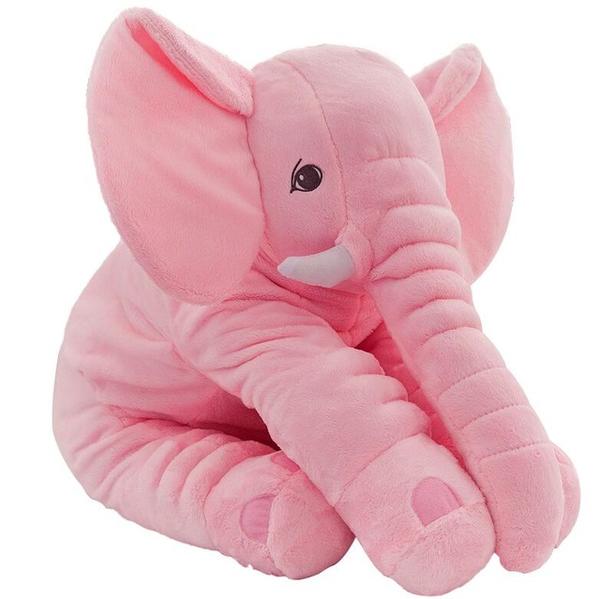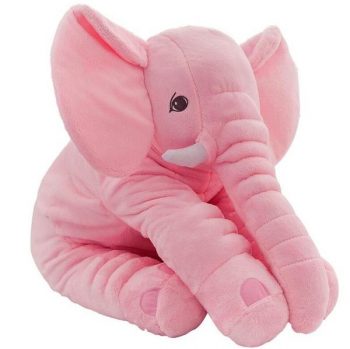 A plush soft toy for maximum comfort, this giant elephant pillow is something that children will adore. It can be used as a back cushion for your kids to rest against and use to curl up with a book. It is made of cotton, comes in different colors, and is a perfect gift idea for your little sibling or nephew/niece.
Pool Joust Kit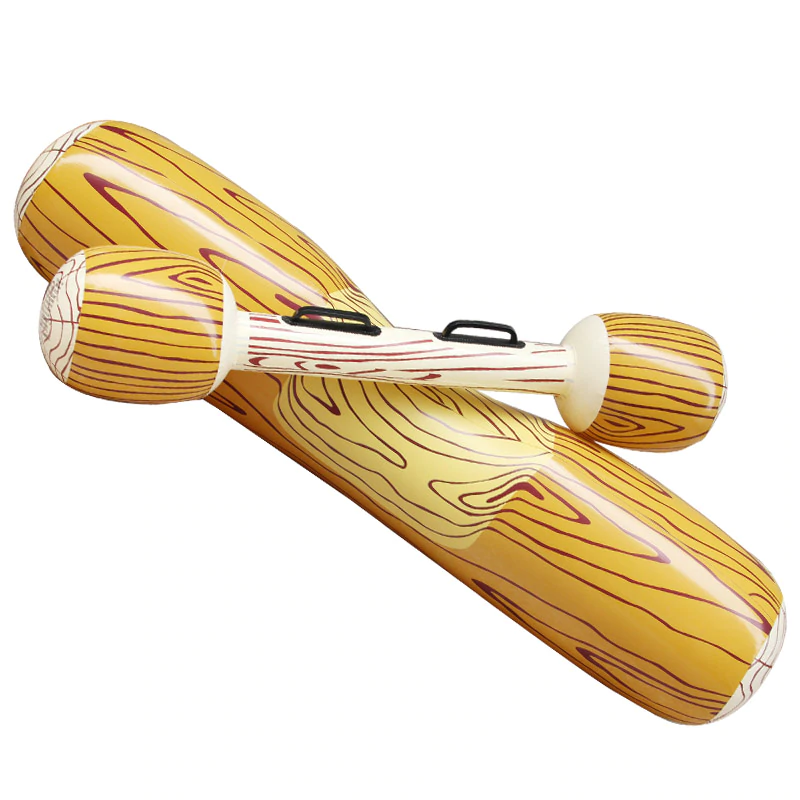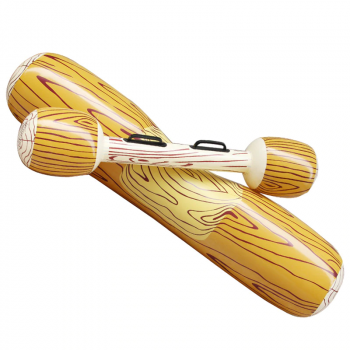 Summer can be a perfectly fun time with your family by the pool if you have cool pool accessories. This joust kit comes in four pieces and can be used by both kids and adults.
Two logs can be used for sitting on top of the water, and the other two can be used to have a fun round of jousting. Give it a try and your pool time will become much more fun.
Ultimate Flamingo Pool Floats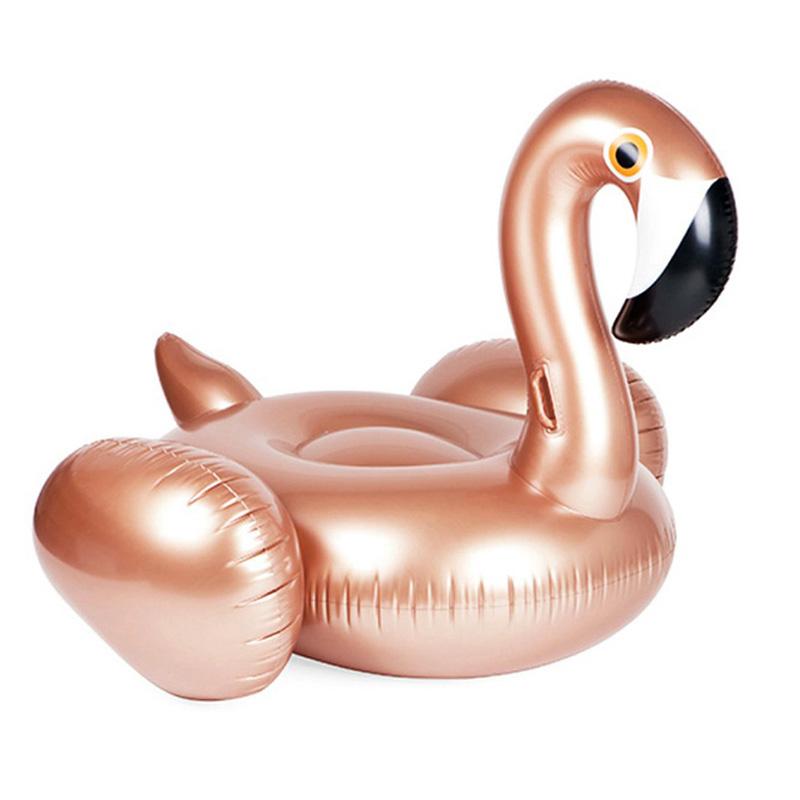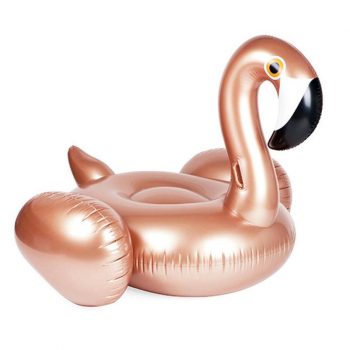 If you're a pool person, you might as well get some cool stuff to make your time in the water interesting. The flamingo pool float is perfectly sized to fit children and adults.
If flamingo is not your float of choice, you can also try out the unicorn, swan, or pizza slice shaped ones. They are perfectly safe and let you chill in the pool for the perfect summer experience.
All these and much more can be found online to decorate your home and other spaces to give them a personal touch and make living around them so much more interesting than it is now.
Quality

Collection

%

Go! Hurry! order your cool gadget today!