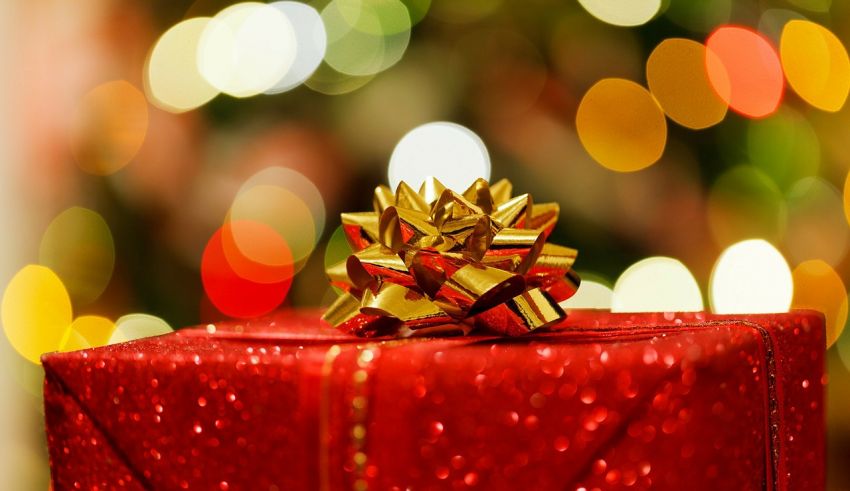 Finding the right gifts for your employees can be a daunting task, especially when you don't know them well personally. Even though you see them five days a week, it's tough to know how much to spend, what's appropriate, what they like and what they hate. Luckily, there are some gifts that anyone will enjoy.
Maybe you're just looking for 'Cool $5 Gifts' to give out for a fun weekly raffle. Perhaps you need to find something a little more flashy for a retirement gift. Whatever it is, recognizing your employees' effort with a gift is a great way to boost their morale.
Here's a round-up of the ten amazing gift ideas your office staff will thank you for:
Rating: 4.5 stars
If you live in a snowy area, touch screen gloves are an easy gift that everyone can use. No one likes having to pull off their gloves in the freezing cold so they can answer an important call.
The blend of nylon, polyester, spandex has moisture-wicking technology. This spandex glove dries quickly to prevent your sweat from soaking the material and freezing your hands. Moreover, the conductive fabric on thumb and forefinger enables use of touchscreen devices.
2. Massage Chair Cushion 
Rating: 4 stars
Gift your employees with a massage chair cushion and I bet you'll go down in history as the best boss ever! It obviously is extremely tiresome to sit in front of the laptop and work for hours.
Well, why not give your employee an all the more reason to stick to that office desk! The 4 deep-kneading rolling nodes massage the neck muscles, relieving any tension. At the same time, the heat function – which can be turned on and off – soothes your neck muscles helping you relax from a stressful day of work. It's like an instant customized massage parlor in itself.
Rating: 4 stars
This will be one of your favorite gift ideas for office staff workers who are always wasting coffee. Instead of throwing out cold coffee, their glass stays warm for hours. Coffee mug warmers look like a coaster that you plug in. The cup sits on the warmer and keeps it the perfect temperature. Another bonus, it keeps the desk free of staining coffee rings.
This coffee cup warmer with auto shut off designed to slow down the speed of hot coffee, keep/warm up the coffee temperature to as high as 131℉. The switch is micro-gravity sensing, which means there are no worry about forgetting turn off the mug warmer. Just plug in and put your coffee cup warmers, it will keep your favorite cup of coffee, milk, tea or cocoa juice heat when you want it.
Rating: 4 stars
Need gift ideas for office staff workers who are always going on business trips? Personalized, embossed luggage tags are a great option! This is the sort of gift you can make work with any budget.
For an employee who deserves a big bonus, you could get real leather. This particular 'Harry Potter Letter to Hogwarts Envelope Design Embossed Luggage Tag' is for the more adventurous colleagues who'd like to travel to Hogwarts or the Magic Ministry! (Pun intended)
Rating: 3.5 stars
Starting from the basics, a pen stand is a very must at the work station. So why not spice this basic thing up with an innovative design and an additional phone holder! It'll definitely help to declutter the normally messed up desk.
Designed with a lovely elephant shape, this model, in particular, is an all-in-one space-saving desktop organizer. The elephant nose can holder mobile phone, the body can be used as a pen holder. Moreover, the stand is made up of eco-friendly wood plastic, which is 100% biodegradable and is extremely lightweight.
Also Read: 15 Best Gift Ideas For Your Best Friend In 2019
Rating: 4 stars
Science says that adding a little bit of greenery to a room can boost a person's mood and energize the overall ambiance of a space. So, why not help brighten someone's desk, and day with some? Lula's Garden offers hand-planted locally grown succulents in beautiful gift boxes that also act as planter boxes.
The best part is how low maintenance succulents are. When a co-worker is traveling or out of the office on weekends, they won't have to worry about watering these plants. Each planter box with gift sleeve contains a garden of three fresh, long-lasting succulents.
Rating: 4 stars
Here's a gift every co-worker or employee will thank you for. We love EdgeStar's Craft Brew Kegerator, which will keep up to five gallons of your craft beer chilled to as low as 32 degrees Fahrenheit for as long as you want it. Its sleek and modern design also makes it a great addition to any office. Your employees are going to spend most of their day in the office itself, so why not make it a place where they really 'want to be' and not 'just have to be'.
Rating: 4.5 stars
Everyone knows how fast this product got sold out earlier, after all, it really is probably the best gifting (and useful) item. But no worries, the Nintendo Switch is back on the market! So, if you've got a game-loving colleague, this is the perfect gift for them. Not only can it be used at home but it seamlessly transitions into a portable game console you can use anywhere.
Another great thing about this gift is that video games also help to reduce a person's stress so if you know someone who's feeling a little burnt out lately, this might help them bounce back.
Rating: 4.5 stars
An office pet is a major responsibility, even if they are just fish. However, EcoSphere's Closed Aquatic Ecosystem Pod is finally an office pet that you can't kill.
It's a completely closed glass ecosystem that's entirely self-sustaining, with shrimp, algae and microorganisms in salt water that have everything they need to thrive. All it needs is to be placed somewhere room temperature (between 65- and 80-degrees Fahrenheit) with some light.
Rating: 5 stars
Having a hard time deciding what to gift? Well, leave it up to them! Gift them this Amazon Gift Card, affixed inside a specialty pop-up card. You can add up gift amount ranging from $15 up to $2,000.
Moreover, it has no fees and no expiration date, and is redeemable towards millions of items storewide at 'amazon.com'. Plus, it can be conveniently scanned and redeemed with any mobile or tablet device via the Amazon App. So, your struggle just got a hell lot easier, and it's probably the best gift you can gift your colleague with.
With our compilation of cool gift ideas, you can now surprise your employees/co-workers with your token of love. Which gift are you picking first?