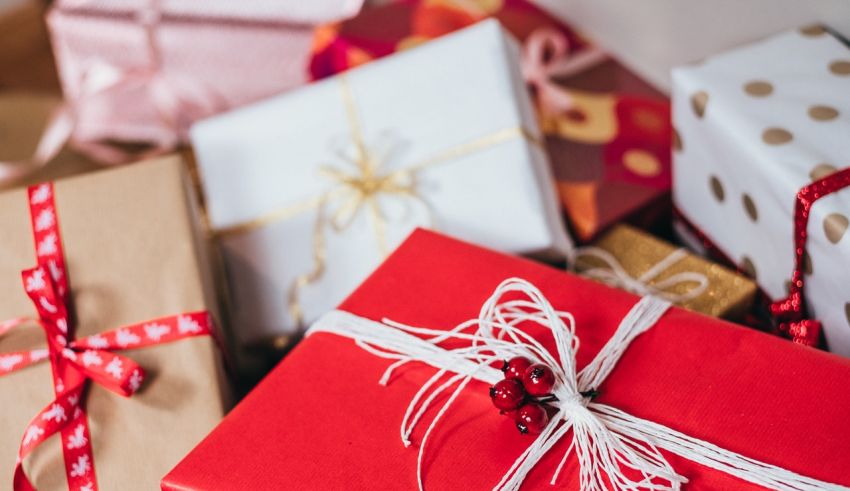 Your brother is someone you love in spite of being totally annoyed and irritated with his constant nagging presence. He's the one you blame in front of the guardians just because you want to escape the punishment, the one whose wardrobe you've raided countless times, only end up stealing the latest shirt.
Your brother is someone you've fought, loved, put up with, felt possessive, cared for, tickled and had pale blue faces because of unstoppable laughter, shared jokes in code languages, scolded, helped, teased, betrayed and above all, shared all your life without saying, "it is complicated".
Blood runs thick and however cliché it sounds, it is undeniably and universally true and such a special person in your life, deserves a gift that's even more special.
Here's a round-up of the best gift ideas for your best person.
1. Guitar

Name: Lauhonmin Stainless Steel Pendant Guitar Pick (Matte)
We don't believe in playing guitar to look cool. But, we believe that most boys think that way and in rare cases, it is seen that they actually have a passion and knack for it. But, your brother might be the one of those who loves his guitar like a mother loves her baby.
If he plays guitar or is into music and musical instruments, then there can't be a better-customized gift for him and we are ready to bet. So don't think twice before gifting him this present.
2. Portable Laptop Table 
Name: Avantree Adjustable Laptop Table – Minitable Honeydew
This laptop table is strong yet not heavy. It is not immobile and that adds to the advantages which include paramount quality without any defect or limitation as it is one of its kind.
If you consider all these plus points, you will realize that this is undoubtedly the best choice of laptop tables available in the market. It is a multipurpose table and is designed for healthier working.
3. Photo Album 
Name: Wooden Rustic Guest Book – Customized front cover, inside pages
Gift a memory this season. This photo album is sturdy with high-quality black sheets to put memories and lock them in it so that something in this vast world stays yours, forever.
The back is supported by a ring binding which makes it even more durable and beautiful. It has 30 pages and though these might not be enough, but, who said you can buy only one?
4. Men's & Boy's Watch 
Name: Men's and Boy's Casual Fashion Military Wrist Watch
Is your brother fond of funky colors which add a little bling to his style statement? If yes, then this watch is an absolute fit for him.
The dial is multi-colored while the band is made of leather. It is water-resistant and even if you by any chance, somehow manage to cause damage then you have a warranty of two years.
5. Coffee Mug 
Name: Strata Cups Camera Lens Shaped Coffee Mug with Lid
If you have a photographer brother or your brother is someone who is involved with art forms, then this camera lens shaped mug is the ideal pick for him. This mug will ensure that his coffee stays warm even when he's commuting to work or back home.
6. Ball Pen  
Name: Maple Wood Rosewood Ball Pen & Case Set
Looking for something customized for your brother? We have a solution to this and you may like it.
This pen will be an even better decision as a gift if your brother is an amateur writer and has special feelings for literature. Pen is mightier than the sword and this gives him that power in the form of a surprise gift.
7. Cushion Cover 
Name: Indiegift 'Big Brother Quote' Printed Micro Satin Sea Green Cushion Cover With Filler
Looking for something small but cozy, warm, soft for your little brother? This is easily the best handpicked gift as this vacuum packed conjugated fiber filler soft poly satin and cotton balls.
The quality of digital print is at extreme finesse and is said to be resistant to any wear and tear. Your brother might have been the pillow on whom you let down your inhibitions and tears and he, for once at least, didn't complain. Isn't this a perfect gift for him?
8. Mousepad 
Name: Sunshinemp-311 Galaxy Customized Mouse Pad
We all are the masters of laptops and desktops but many a time, we might need to use a mousepad that stays put. The anti-slip rubber base ensures that nothing hinders your work. What's more? It is available in stunning designs.
9. Personalised Pen And Key Ring 
Name: Center Gifts Personalized Pen and Key Ring with Name Engraved
We have one gift suggestion that beats all the mainstream and common gifts and somehow dares to be a little different, just like your brother. Is your brother doing a job in a corporate sector?
On a personal note, hardly anybody is obsessed with their company or job, especially in IT firms. But, if your brother is, then gift him a key ring and pen specially customized with his name along with his company's name. He'll surely love you for it.
10. Wallet And Card Holder 
Name: Zhoma RFID Blocking Genuine Leather Combo Pack Of Wallet And Card Holder
This Zhoma RFID combo pack is meant for your big brother who likes to stay organized in little things of everyday life.
Stop scrolling if your brother has the extreme compulsion to keep things at their right place amidst all hassle. Reasons for selecting this gift:
Functional, small and roomy.
10 plastic sleeves 5 card pockets. Sufficient, right?
Light-weight, hence, your brother will be able to avoid the bulk easily.
Read Also: 13 Best Diwali Gift Ideas To Buy One (For Family & Friends) In 2021
11. Beard Comb Shaper 
Name: EZGO Stainless Steel Beard Comb Shaper For Boys
Your brother wants this (secretly) and we will tell you why –
Different styling alternatives like, Curve cut, Side burn, perfect neck line.
Very, very smooth and you can carry it easily.
Symmetrical and pinch-free teeth of the comb.
12. Sipper Water Bottle 
Name: Thermos Nissan Intak Hydration sipper water bottle
This bottle is made of stainless steel and the design is long-lasting. No stress in that matter and in case you wanted to know, it has an Ergonomic Design. Only 'how to use' instructions are:
Do not use a scrub.
Prefer a dishwasher.
The printing is digital in nature and it is very much environment-friendly, odorless and can be recycled, therefore, reused.
600 ml is enough for your brother's survival in college, during hiccups and sudden coughs. Looks cool, too, in case you are Gen Y's religious follower.
13. Beer Mug 
Name: Fine Occasion Glass Beer Pub Mug
Why waste water when we can have beer? Don't take this literally and swap the priorities. Everything is allowed until and unless you don't cross the limits.
This beer mug has an indented engraving of the alphabet E in the most beautiful way. You can swap it with your brother's initials, making it another customized pick.
14. Pen Drive 
Name: Coast Distribution Credit Card Shaped 32 GB Pen Drive
This is a very stylish pen drive which has the design and features to attract the eyes wandering in search of a perfect gift for their brothers. The sleek design makes it easier to be put in a wallet and carry around without pondering over "Is it there safe and sound?" and you might not want to carry that seed of thought all day around.
It is made of plastic which makes it smoother to touch. Fancy designs are favored so if you have a little brother who likes vibrant colors and doesn't go by the stereotyped blue shade, then this is the one for him.
15. T-Shirt 
Name: Custom Big Brother T-Shirt with Construction Truck
Cotton t-shirts are a go to for summer. Be it work, vacation, brunch with friends or a weekend hangout, thus t-shirt can help your brother transition from place to place as effortlessly as possible. Pick from a range of cool shades.
Bonus points if you accompany this gift with a side note.
16. Large Sensor Clock With Backlight 
Name: Large Sensor Clock with Backlight by Alpha
Next time your brother ditches a plan with you or arrives late at your party, gift him this clock to remind him to manage his time well. A few reasons to pick this gift are:
Smart backlight sensor.
Large display.
Indoor temperature.
Snooze, date, night-light option.
6" battery.
Optional weekday alarm.
17. Inverted Beer Mug Style Wine Glass 
Name: Deaux Stemware Upside Down Beverage Champagne Glass
If your house features a bar, then this mug should be in the collection. It is made of premium borosilicate glass and is apparently feather-like heavy. The package contains 3 such glasses.
Considering the material, quality, quantity and everything else concerned, we say, take it or take it. There is no "Leave it" option available here.
18. Electric Oil Burner  
Name: Coo Candles Electric Oil Burner Jasmine
Want a soothing, calming effect in your room? Your brother is no different and he will like the same type of space to watch Netflix or work in.
So, for a relaxing area in rooms, we suggest you to gift your brother an electric oil burner with a calming aroma. There is no side effect of this product. Besides, it can be used as a night lamp or just simply for decoration.
19. Shower gel 
Name: Puracy Natural Body Wash, Sulfate-free Bath, Citrus and Sea Salt Shower Gel
Far or near, wherever your brother stays, this gift will make him smile. You do know that all boys are generally messy, right? Messy in appearance, we mean.
Having said that, we think that the ideal gift for your brother would be this combo pack because staying clean makes everyone feel fresh and we don't think your brother likes to smell bad deliberately. Be ready to mesmerize your dear partner-in-crime by helping him look even more handsome and smarter.
20. Hamper 
Name: Combo pack of designer rakhi, coffee mug, greeting card and roli, chawal by IndieGifts
Whenever in doubt, go for combo packs or customized hampers. If you are wondering why this is a safe option, then we have prepared our defense:
Card will nudge the buried nostalgia of your bonding and take you on a trip to childhood.
Dynamic in usage as in future, the card can be used as a bookmark. Bookworm brother out there? Huge shout out to them.
Handmade, 100% cotton rakhi which might be used as a bribe if you gift it separately and say, "I made it, brother!"
Before it is too late and you never get the chance, just go and hug your brother, thank him for being the annoying support system he has been and will be. Surprise him with a present that says, "I love you, brother."