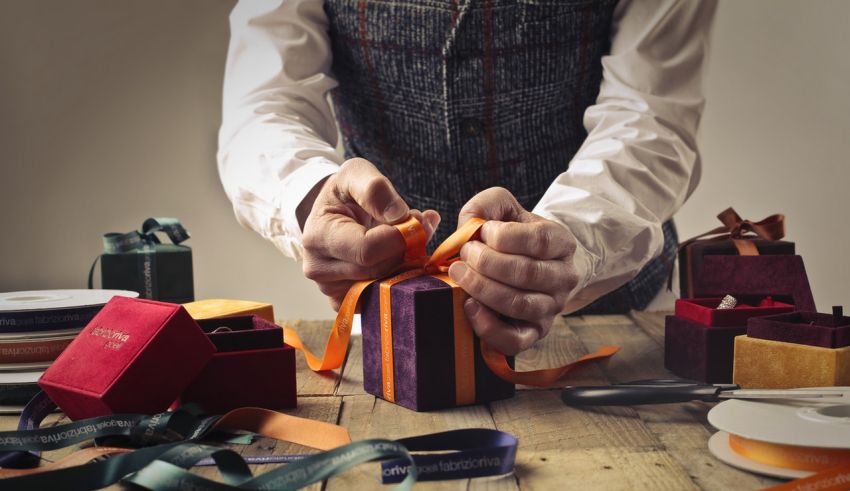 Travel. The best way to truly experience life and find yourself… maybe that's why we all have that friend or uncle who just can't wait to venture out. So if you're looking for the perfect gift for those ever wandering feet, then we've got you covered.
We've made a list of the coolest and the most practical things you could give to them, something they can always carry with them and put to good use. From a sleeping mask to a crumpled map, we have it all. Without further ado, let's begin!
Here's The list of 25 Best Gifts for Travellers:
A set of personalised luggage tags:


Luggage tags are an absolute life saver in busy airports. In a swarm of bags, the elegant tags from Holmes Stamp & Sign make your bags easy to spot.
This set of custom engraved aluminium luggage tags are a must have for any frequent flyer, they're both stylish and practical, making them the perfect gift!
A solid pair of headphones: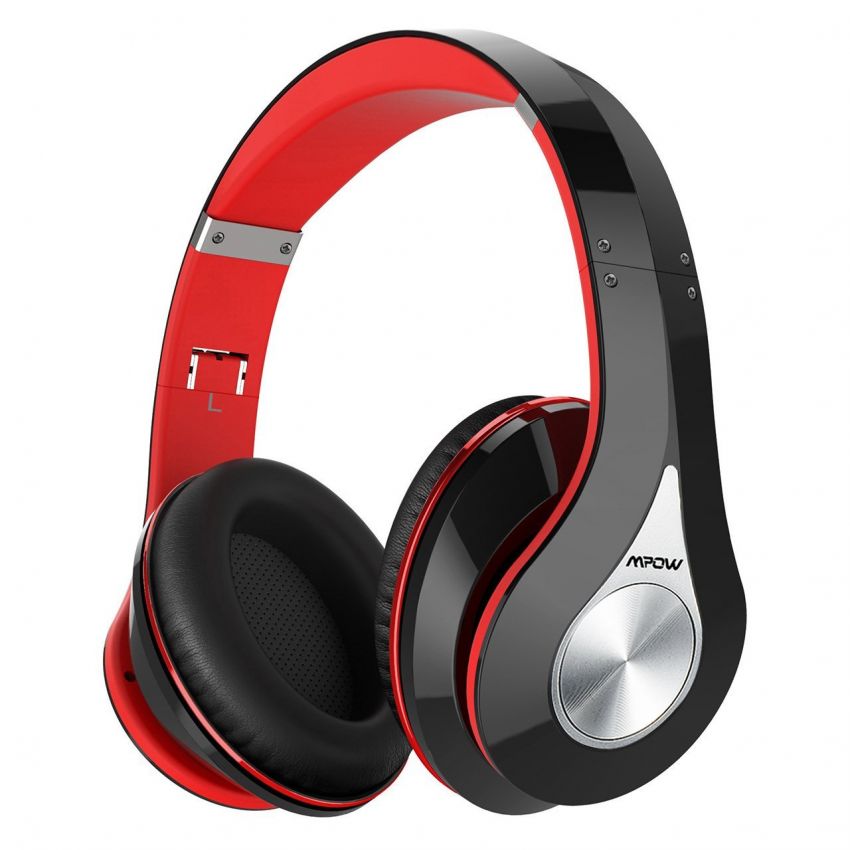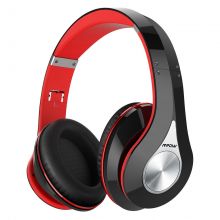 A good pair of headphones are a must on any trip! These pair of headphones from Mpow comes with a solid built quality and an impressive range of sound.
The memory-protein ear cushioning makes them comfortable to wear over long hours. Use them as a wireless or a wired headset, either way, they won't disappoint.
A backpack to carry all that essential tech: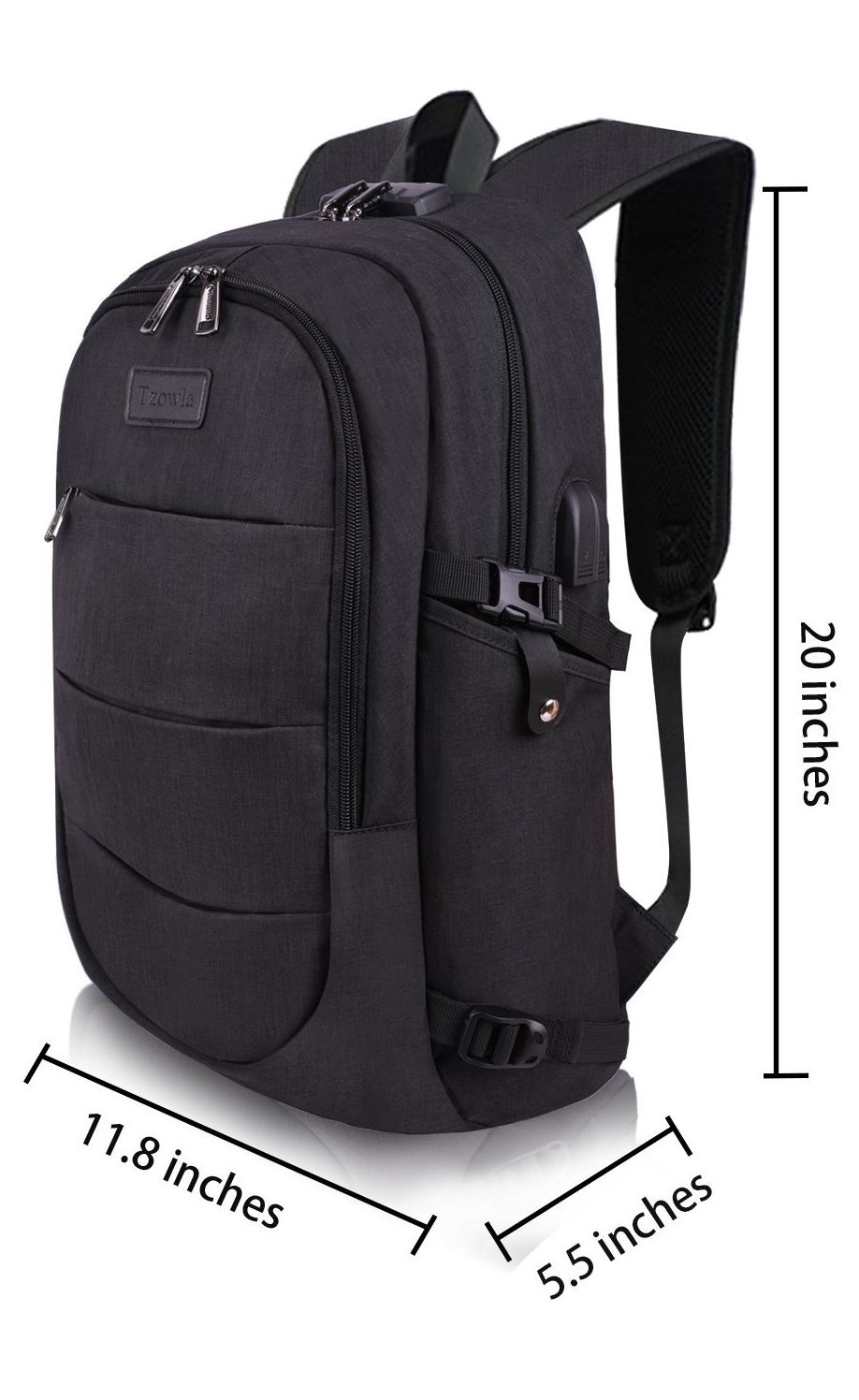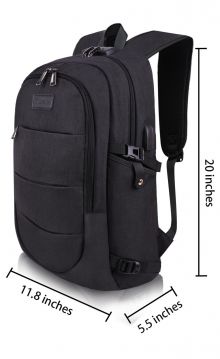 A solid backpack to carry all that precious tech is indispensable! Whether it's your laptop, tablet, hard disk, phone or camera, this bag has got you covered.
Engineered with keeping frequent commuters in mind, this anti-theft backpack, complete with a laptop sleeve, a built in USB cable and headphone interface is a delight to use.
Also, its water-proof and comes with a lifetime warranty, making this a great choice!
A Swiss Army pocket knife: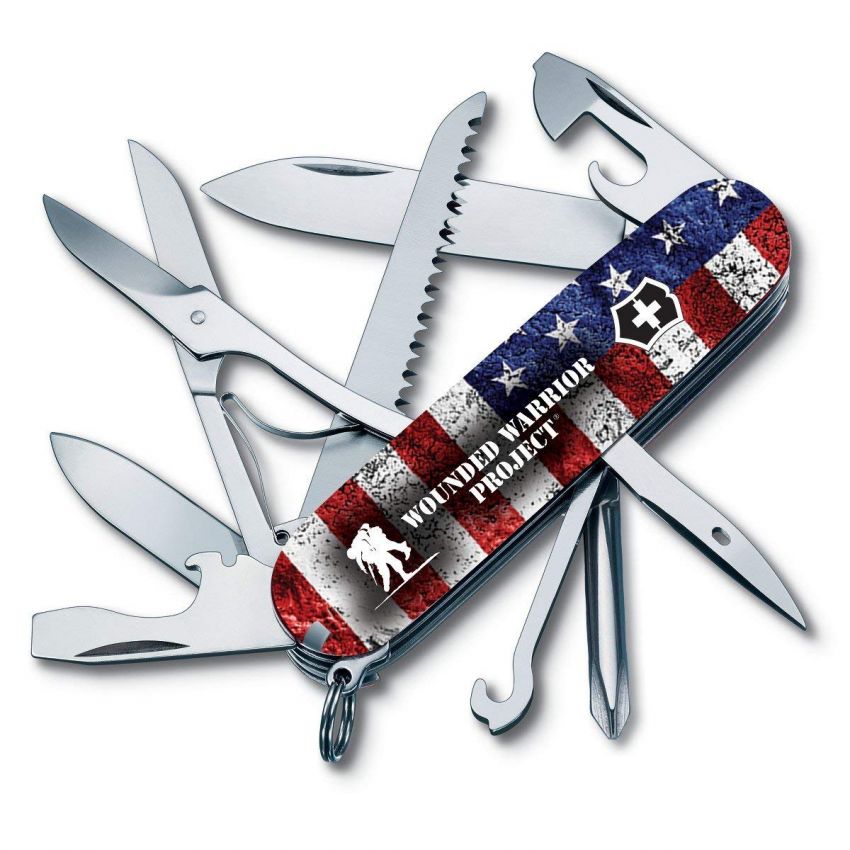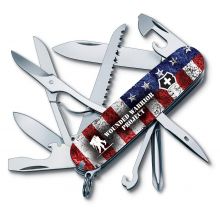 A good pocket knife is a must have for all those solo travellers! It's the perfect tool to help you on your expeditions into the wild. The Victorinox Swiss Army Fieldmaster pocket-knife comes equipped with 15 functions starting from blades to tweezers.
Its stainless steel built and Swiss craftsmanship ensures durability, additionally it also comes with a lifetime warranty.
A passport case: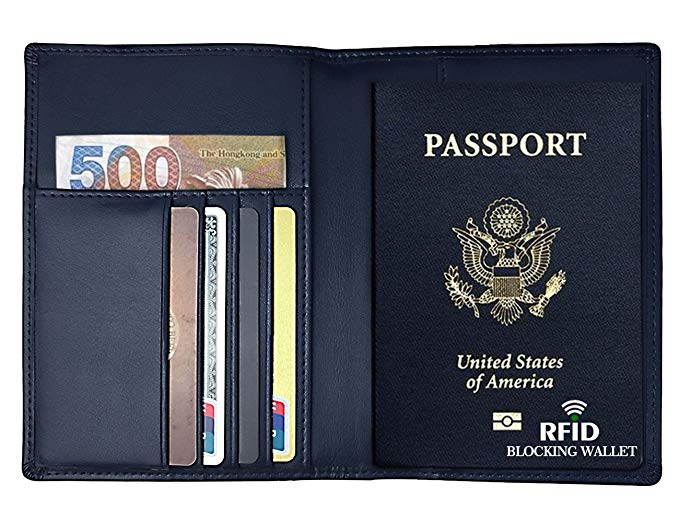 No matter where you go, a good passport case always comes in handy. The Fintie passport holder comes with a premium synthetic leather exterior and feels lightweight and comfortable to hold.
It also equipped with a built in RFID blocking system, thus safeguarding your personal account information. Its availability in a variety of colours and patterns makes this an ideal choice.
A personal safe: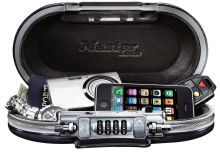 When travelling, a small personal safe to keep your passport, cash and small electronic items in comes in very handy. The Master Lock personal safe is a great choice in this department.
It allows you to set your own four-digit combination for keyless access and comes equipped a cable to secure it to a nearby object. Additionally, its water resistant and shock proof nature, combined with the headphone and charging cable access ports makes it a very practical choice!
A watch: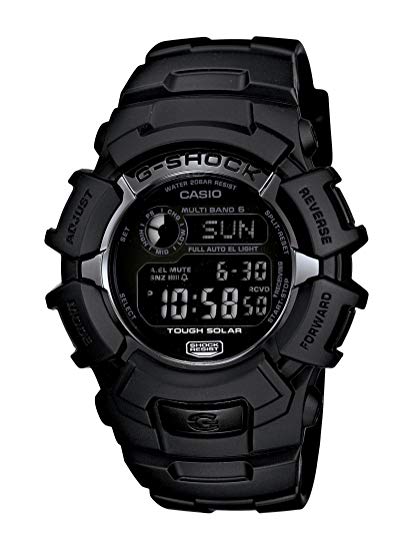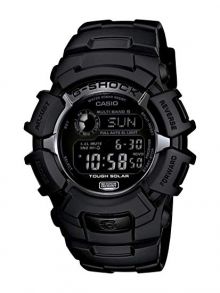 A strong, durable shockproof watch makes a great travelling companion. The Casio G-Shock multifunction watch is a great choice in this category.
It's solar powered and comes equipped with a fully auto EL backlight, 4 daily alarm settings and 41 world time zones.
Its ruggedly built to withstand rough use and the daily grind, making this a great gift for people who love spending their time outdoors.
  A quick dry towel: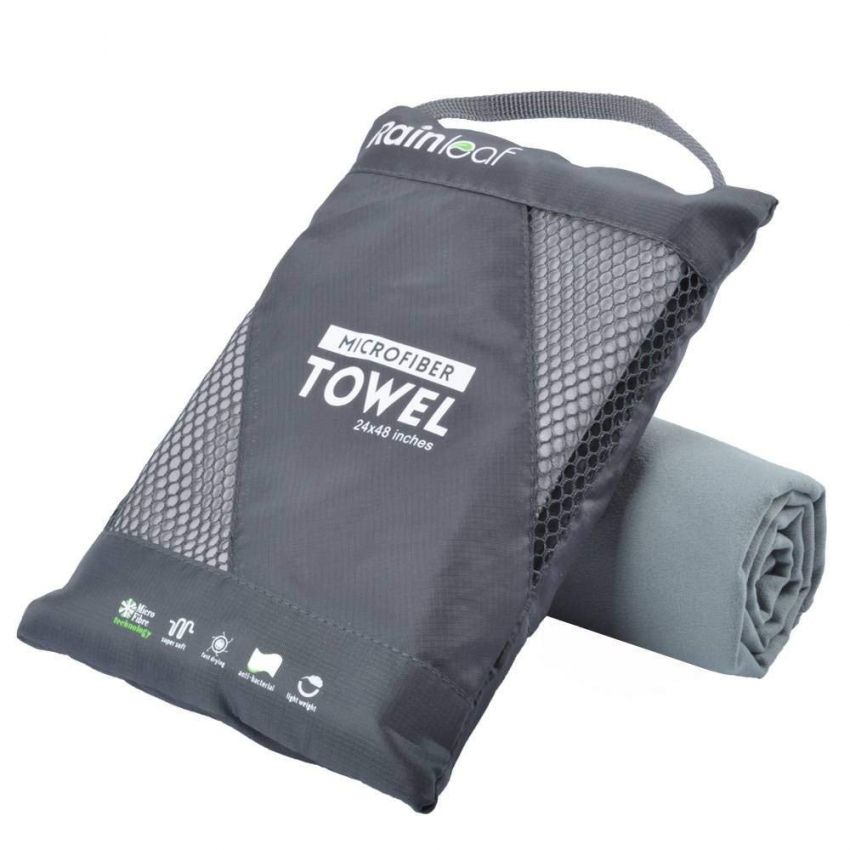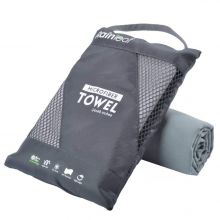 A quick dry towel is a great thing to carry in your backpack. You never know when you might need one.
They are so compact and light weight that you don't have to think about carrying one twice!
The RainLeaf Microfiber towel by Perfect Sports probably offers you the best bang for the buck in this segment. Its super absorbent and skin friendly.
A sleeping bag: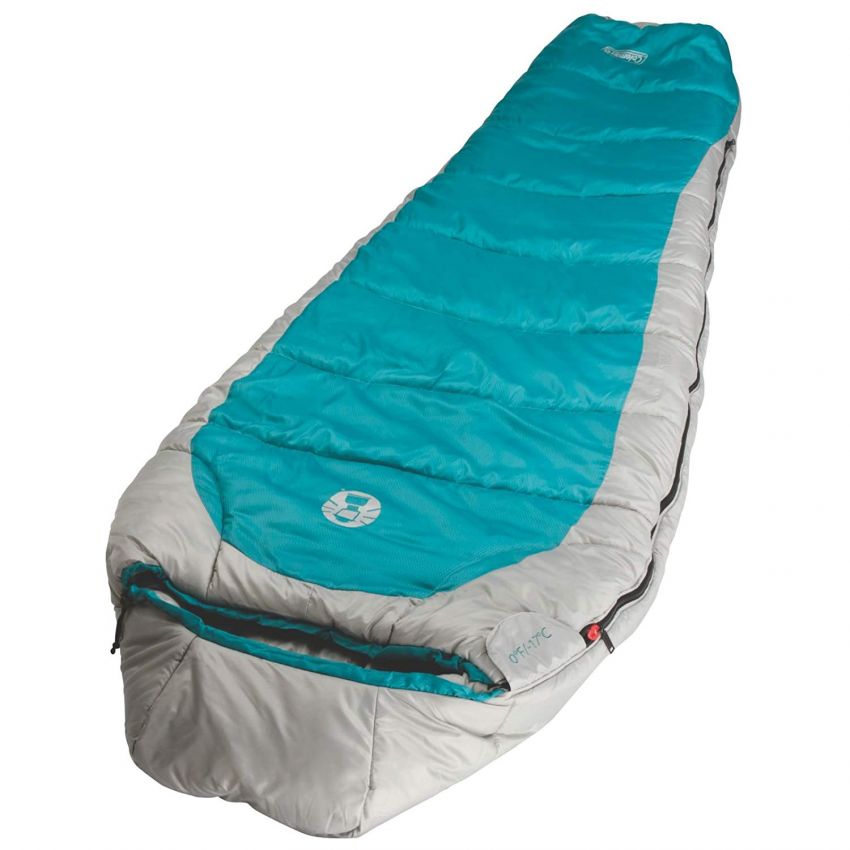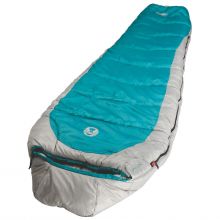 A good comfortable, warm sleeping bag feels like a blessing in those cold windy nights when you're out camping. The Coleman Silverton 0-degree adult mummy sleeping bag offers great comfort and protection on those cold winter nights.
The full length draft tube prevents heat dissipation and the semi-sculpted hood surrounding the head, keeps it warm.
This sleeping bag is made of the highest quality materials and is built to last a long time.
A power bank: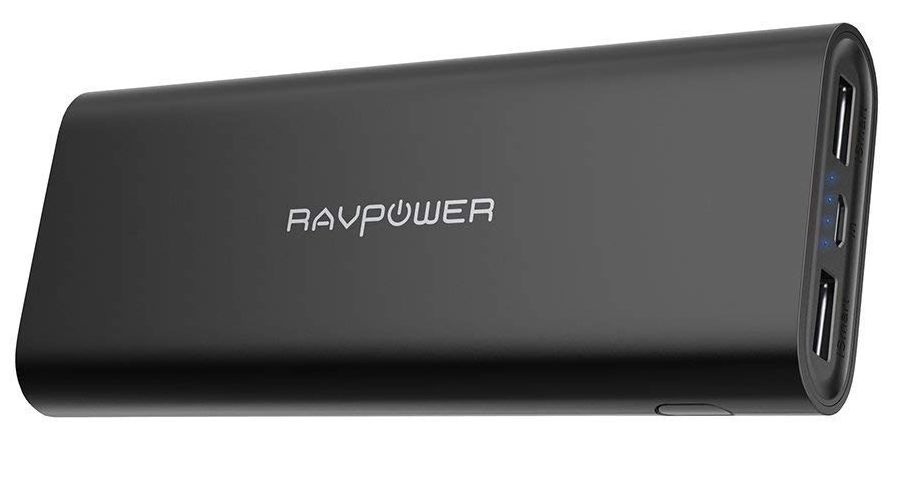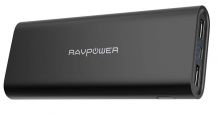 A power bank is a very useful device to carry on person. In a world where we are so dependent on our smartphones and tablets, a power bank can be a life saver.
There are a lot of good ones out there, but we recommend the 16750mAh RAVPower portable charger. It comes with 4.5A dual USB-output, and with the 2A input the power pack charges up in half the time, thus making this a great value for money!
A journal: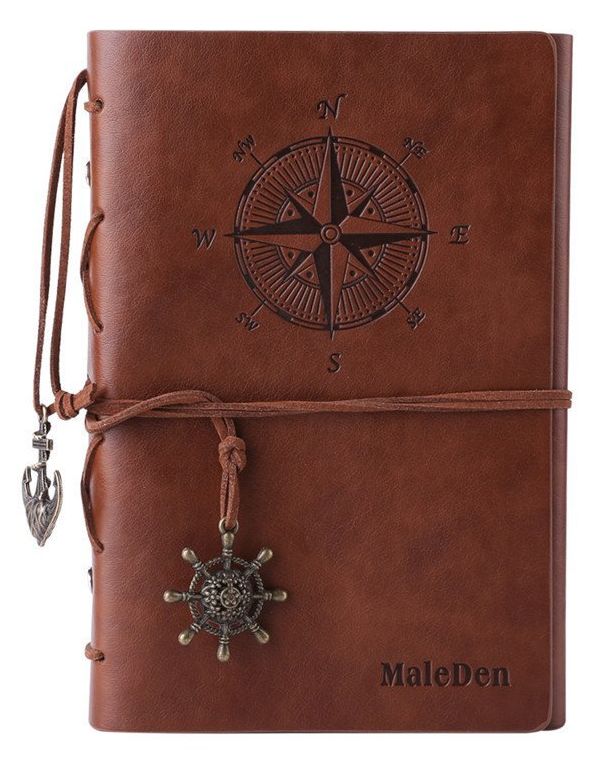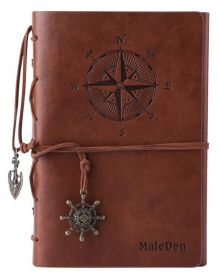 Every avid globe trotter needs a journal to note down all those mesmerising and breath taking experiences and encounters.
Hence, a travel journal makes a classic gift for all who love to travel.
The Maladen Refillable spiral daily notepad tops our list for journals.
Its stellar design and good paper quality makes it an irresistible buy.
A survival kit: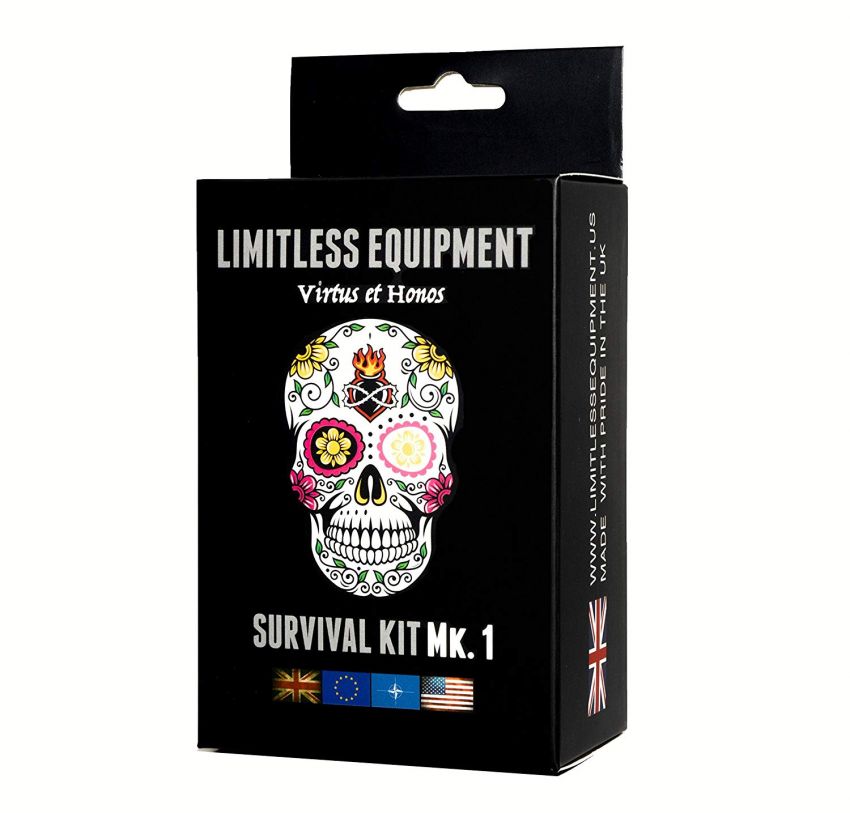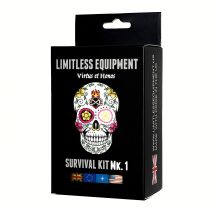 For those of you who know someone who's into extreme adventure sports or is a fan of Bear Grylls and the likes, this one's for you. The Limitless Equipment Mark 1 survival kit.
This is definitely one of the best survival kits available in the market in this size range.
With more than 40 essential items to get one through the toughest of situations, this one is a must buy for all those adventure junkies out there.
A cable organiser: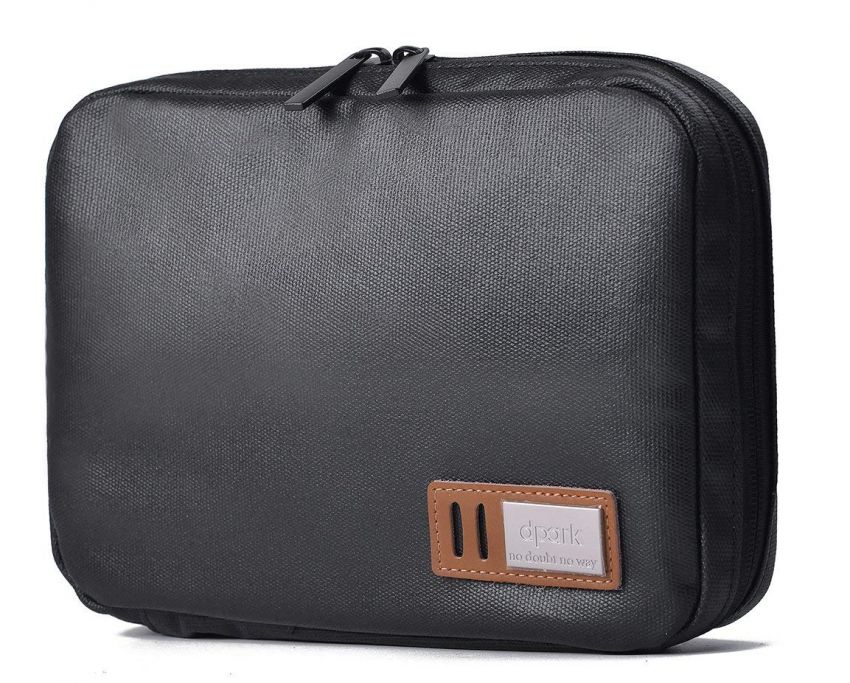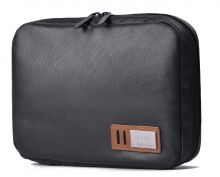 Tangled wires, always a nightmare! That is why a good cable organiser makes life so much easier. The Beschan canvas waterproof universal travel cable gear organiser is the perfect choice in this department.
Its lightweight and small, made out of good quality materials. A really handy thing to slide into your backpack, making this a great gifting option.
A neck pillow: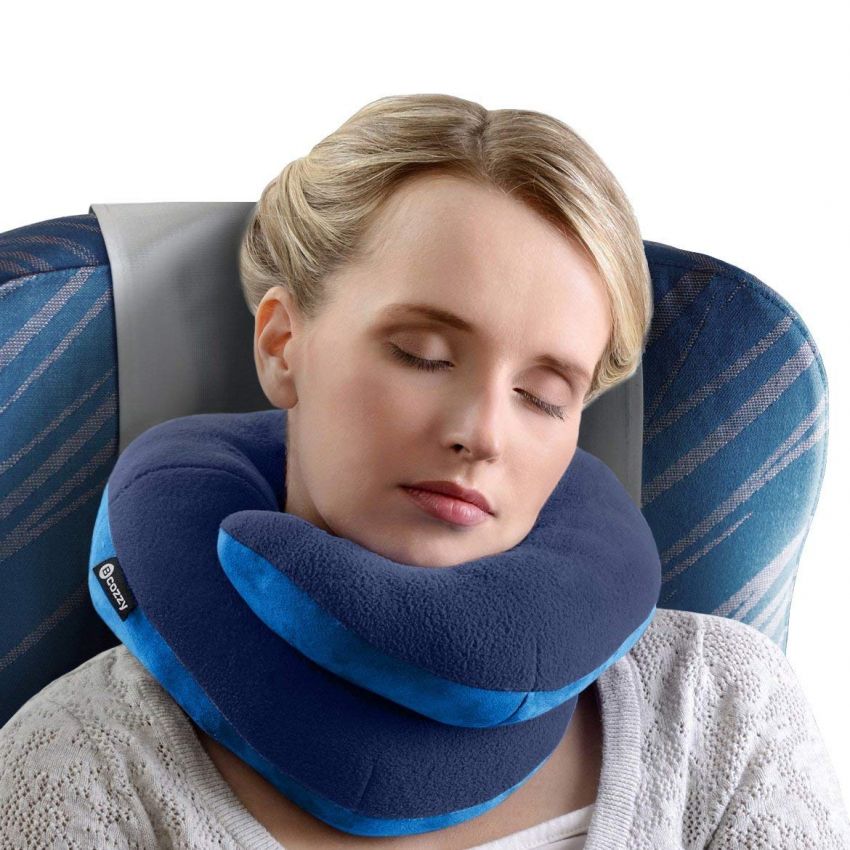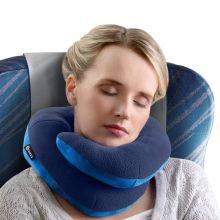 Who doesn't need to snooze off on those long tiring flight journeys? But this always seems a mammoth task to accomplish. We always seem to wake up with a stiff neck… but not anymore!
The first of its kind, the BCOZZY chin supporting travel pillow supports the neck, head and chin simultaneously, providing maximum comfort.
Its portability and durability makes it an ideal gift for all those avid travellers.
An emergency flashlight: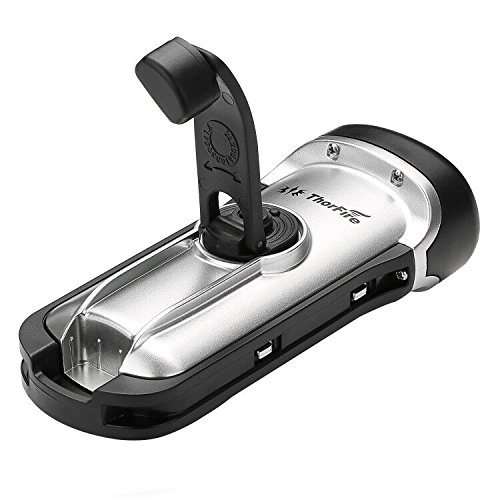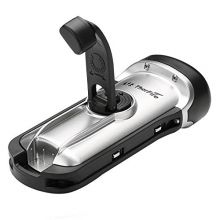 An emergency flashlight is a must have on any camping/hiking trip. The ThorFire rechargeable flashlight comes with a IPX6 waterproof rating.
It can be recharged by either using the solar panel or the hand crank which acts like a dynamo. Only a minute of cranking can provide enough power to last an hour!
It's very portable and durable and comes with an 18-month warranty as standard, making this a safe bet to buy.
A city map: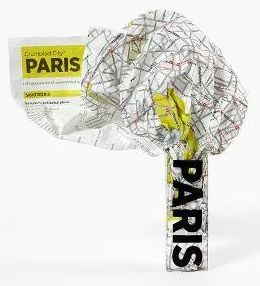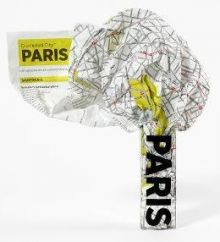 A city map can be a very useful thing to gift to your travel enthusiast friend, but in this case it's also a very unique and fun one!
Presenting the crumpled city maps series, the perfect tool to find your way to all the hotspots in a city.
They're 100% waterproof and can be literally crumpled and stuffed just about anywhere! They're easy to read and their contemporary design makes them the perfect gift for the modern traveller.
An insulated water bottle: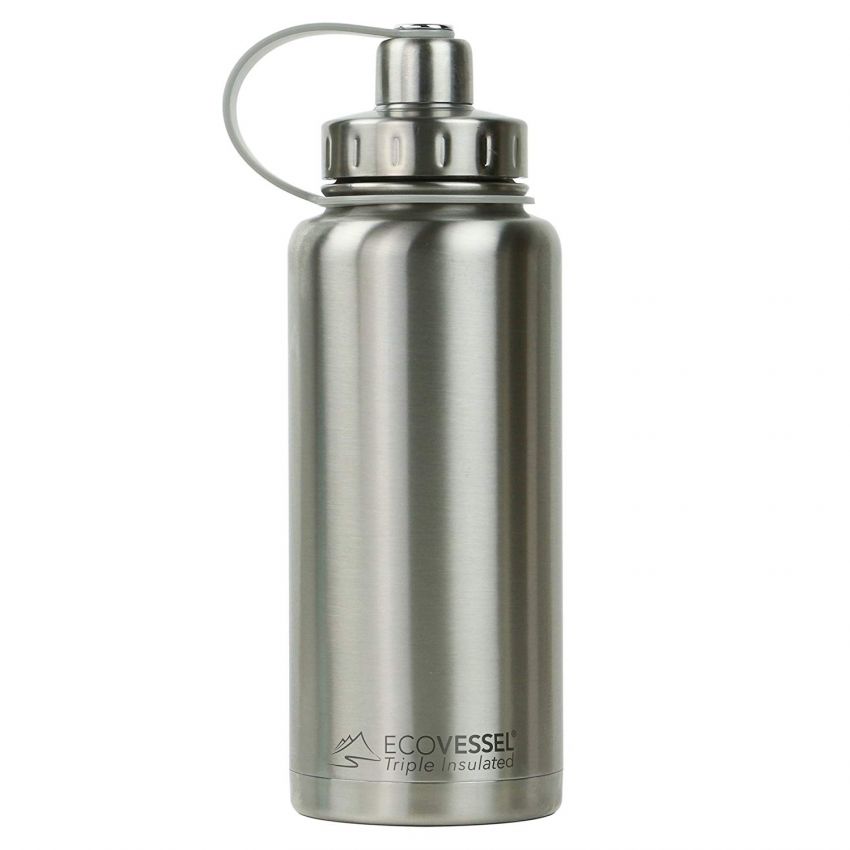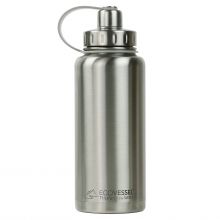 No matter what you're doing and where you're going, it's absolutely essential to stay hydrated. EcoVessel's BOULDER TriMax insulated stainless steel water bottle comes with a lifetime warranty.
It's capable of keeping your drinks cool for 36 hours and hot for up to 10 hours. It's integrated tea strainer, wide mouth for easy pouring and smaller spout for easy drinking makes this extremely user friendly.
It's a must have for all the bag packers out there.
A dry bag: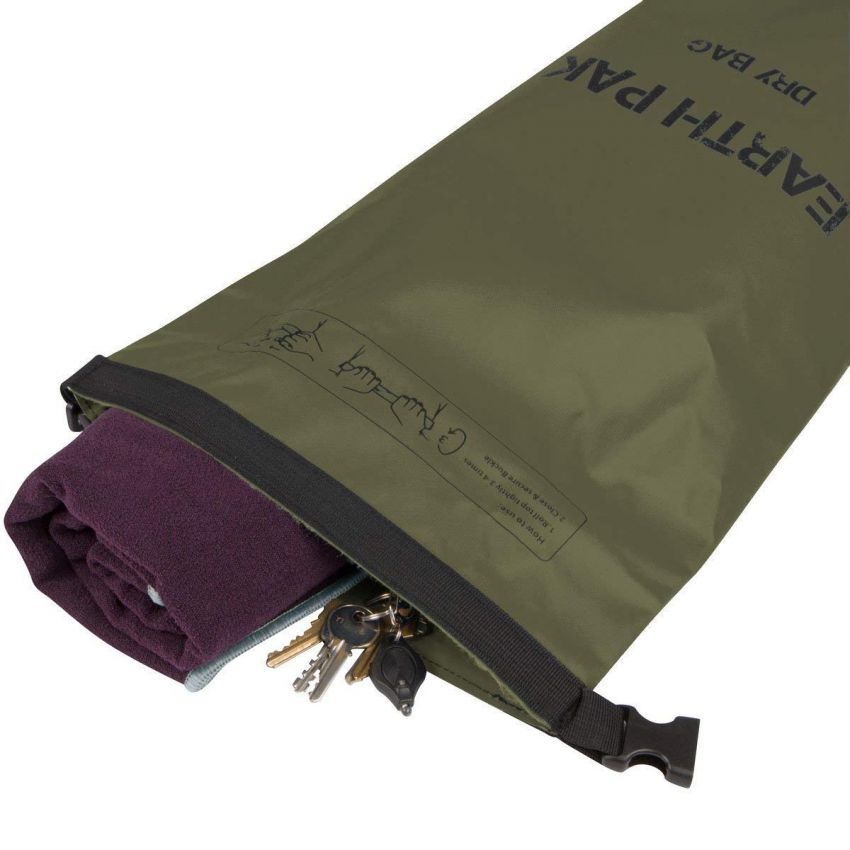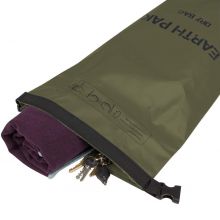 No matter where you go, you're sure to encounter a fair bit of rain sooner or later. And if you're friend is into adventure sports like kayaking and river rafting, then this dry bag is definitely made for them.
The Earth Pak waterproof dry bag comes in a variety of sizes and colours.
Rest assured, these bags are extremely durable and are meant to last for years at an end. So just throw your gear in, fold the top and you're good to go.
A hammock: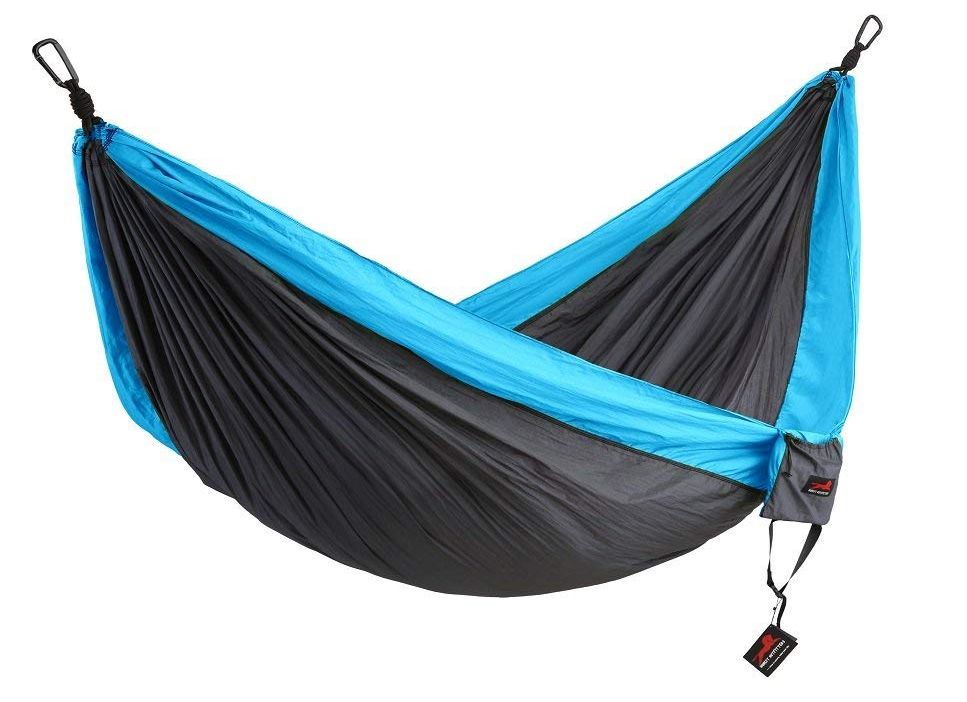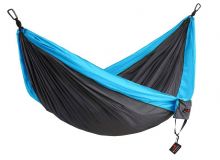 Who wouldn't want to lazy around under the trees and admire nature's beauty? Especially if you've been on a long hike and feel dead exhausted. A hammock makes a great gift for any travel enthusiast.
The Honest Outfitters single and double camping hammock with tree straps is one of the best options available in this department. It's super lightweight and easy to set up, its comfortable and can support a weight of up to 500 pounds.
A neck stash: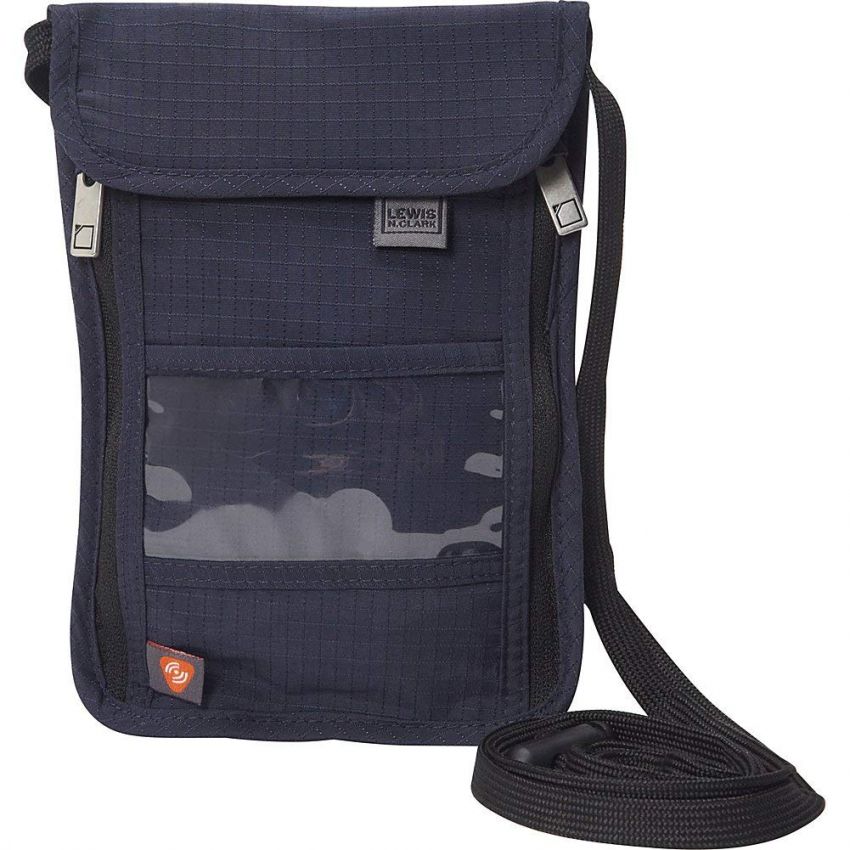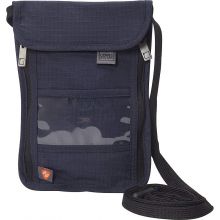 You can never be too safe while travelling. That is why we bring to you the Lewis N. Clark RFID neck stash. To keep your passport, ID's and cash protected.
This pouch comes with four separate compartments, an ID window and an adjustable strap.
It blocks RFID signals to help keep your personal information private. Available in a variety of colours, this makes a great gift for any frequent traveller.
A silk sleep mask: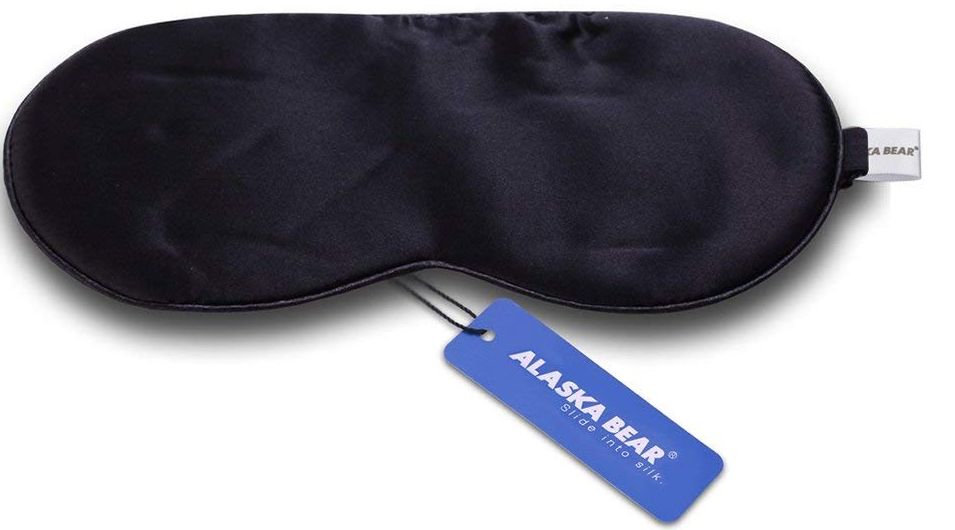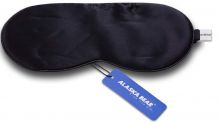 The perfect tool to get you the rather needed shut eye. A sleep mask is a must have on any long journey, be it by bus, car, train or flight. There are a lot of good sleep masks out there, but we felt that the Alaska Bear natural silk sleep mask would be your best bet! It's made from mulberry silk which feels super soft and super smooth to hold.
It's easy to adjust headband and rear plastic adjusters makes it a very comfortable option for people with the habit of sleeping on their sides.
A toiletry bag:


A very practical and useful item to gift. A toiletry bag helps keep all your daily essentials in place. We felt that the travel hanging toiletry bag offered by Hikenture is at par with the best bags in this segment.
It's made of premium quality materials making it compact and lightweight. It's also waterproof and comes with a top metal hook which easily hangs from bathroom doors.
It's well thought out and practical design makes it a pleasure to use.
Luggage locks: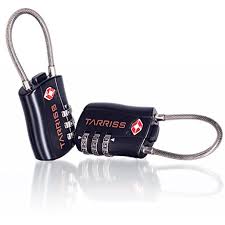 A set of luggage locks always come in handy. One can never be too safe. So we recommend the Tarriss TSA locks, they're easy to use.
The 3-dial combination can be set and reset as per your choice, the flexible cables allow easier threading though the luggage.
These set of locks are sturdy, durable and dependable so go ahead and get one.
A universal travel adapter: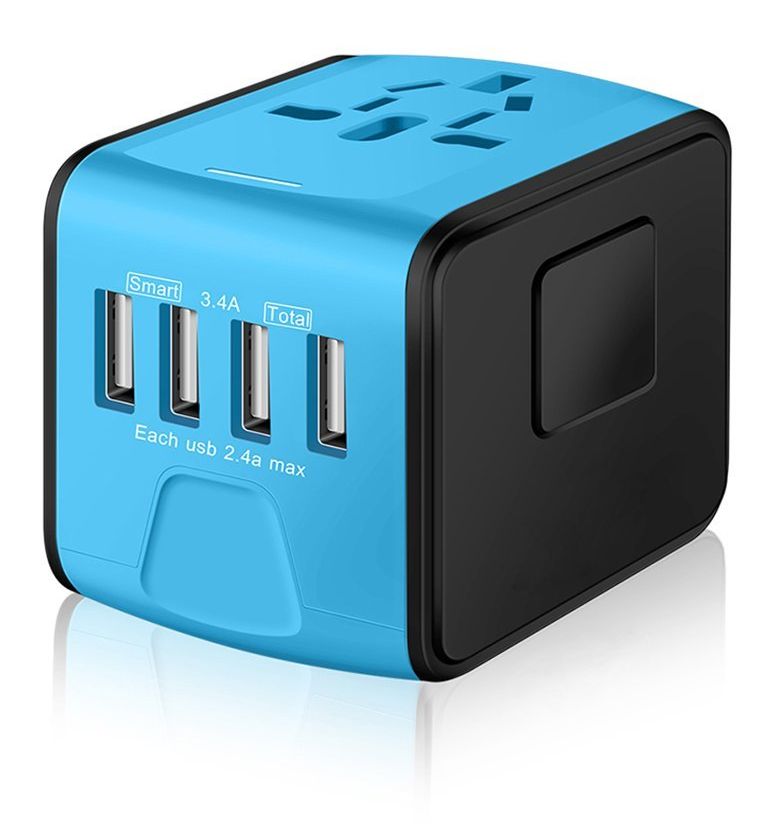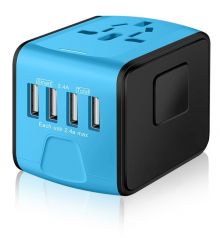 A small but super useful item to gift to any frequent traveller, a universal travel adapter is a must have.
We recommend the Saunorch universal international travel power adapter which comes equipped with AC outlet plugs for the UK, US, Australia and Asia.
The built-in smart IC chip recognises your devices and adjusts the current output automatically thus allowing you to charge multiple devices simultaneously at high speeds.
Additionally, this adapter comes with an 18-month warranty.
A camping pillow: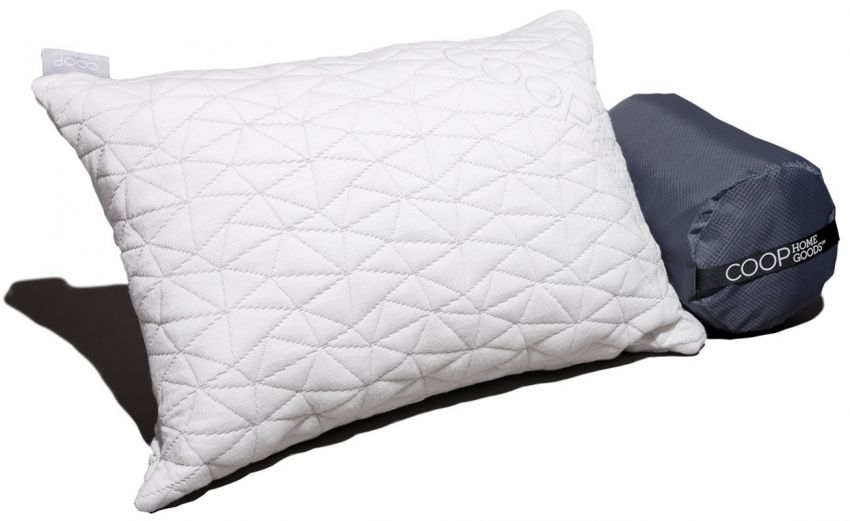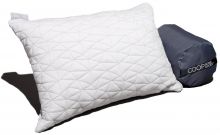 We'd like to end our list with this special but rather simple item, the adjustable and compressible camping and travel pillow from Coop Home Goods. This pillow comes with a special memory foam making it super comfortable to use. Also, its bamboo derived viscose rayon cover keeps it cool and makes it breathable.
The stuff sack provide with the pillow helps in compressing it, thus making it compact and easier to carry. This pillow comes packed with a 5-year warranty so go ahead and pick one!