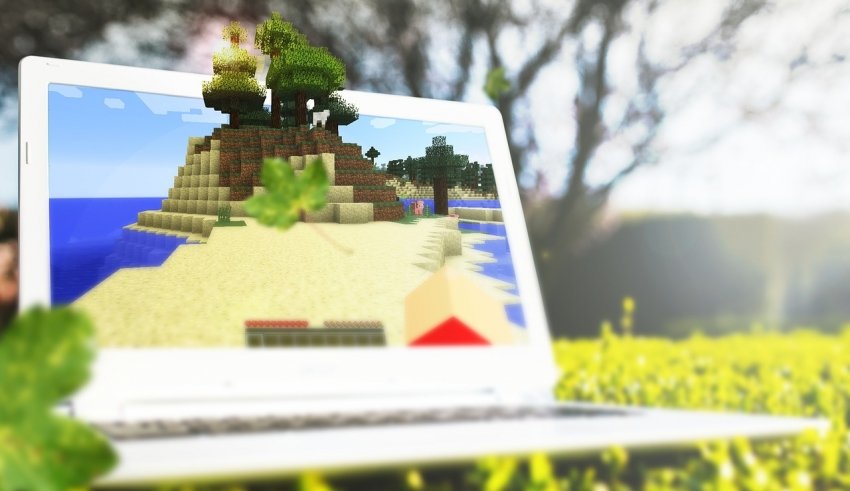 If you are a gaming enthusiast, you must be craving for a dedicated mean machine that can offer you a vicarious gaming experience second to none. However, those things don't come cheap and a high end gaming laptop can burn a huge hole in your pocket, which can cost you more than $2000 in stitching expenses. But, all hope is not lost. It is still possible to find a reliable gaming notebook under $500 if you search and shop smartly. For under 500 bucks, it might not be the best gaming laptop out there, but it can still get the job done for a gamer who is on a budget.
So, here is what you have to keep in mind while searching for a good gaming laptop under 500 dollars.
The Processor
The processor is rightfully termed as the heart of the machine. With a weak heart, your laptop won't be able to sustain a heavy game of the likes of Batman Arkham Series or Skyrim. The best processors are made by Intel and AMD. Now the major difference between the two is that the Intel processors produce great speeds but run on fewer cores, whereas the AMD processors have exceptional support for running multicore and hyper threading, but they run at a lower speed. So, when it comes to choosing the right processor, it is better to research your choice of games and then check which processor is most compatible to them.
Memory
The second thing you need to look at while buying a gaming laptop is the RAM. Most modern and new games require at least 8 GB of RAM, but a 4 GB RAM would also work just fine with the older versions of your favorite games. Now, if you are a hardcore gaming enthusiast, we suggest that you go for a laptop with at least 4 GB or 8 GB of RAM as this number will only increase in the future.
Graphics Card
Needless to say, all games these days are 3D in nature and are high on exceptionally brilliant graphics. This is what makes them so much fun. So, make sure that your laptop contains a powerful graphics card to process the high quality graphics of the game you love.
The Price Tag of $500
Make sure that you remember that you are on a budget. So, don't burn through the cash that you don't have and don't buy something that is unaffordable. Go for a laptop that has things that really matter and ignore the stuff that you can live without as a gamer. You may love Alienware, but you'll have to settle for a different brand that is, actually offering the features you need, in your budget.
So, without further ado, here are the top gaming laptop under 500 for 2018:
HP Notebook 15-ay011nr
The HP 15-ay011nr is a full HD display laptop with a display of 15.6 inches that offers you an immersive gaming experience. Being a gaming laptop, it is highly reasonably priced and with the trust of HP, you have a great steal deal with this one on your hand.
This laptop runs on the latest 6th generation Intel Core i5 6200U, 2.3 GHz processor, which is accompanied by an 8 GB DDR3L SDRAM and 1 TB HDD. With these kind of specs, this laptop is fully equipped to run the heaviest of games seamlessly.
The large HD display offers a brilliant and immersive gaming experience and the integrated graphics cars, although not being on par with most gaming laptops, doesn't disappoint.
Specifications: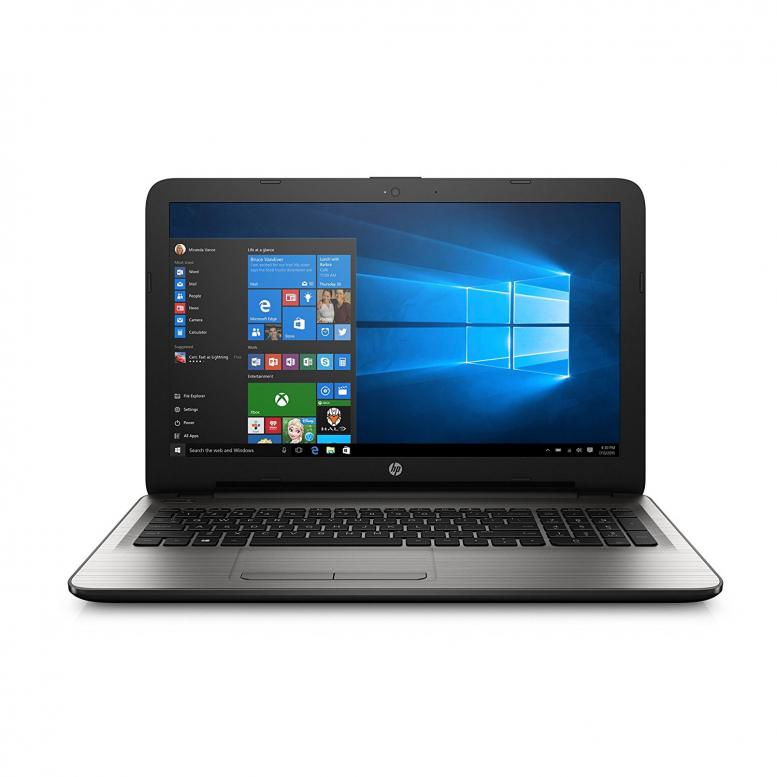 Intel Core i5-6200U 2.3GHz
Intel HD Graphics 520 Shared
8GB DDR3L RAM
1000GB 5400 RPM HDD
6 inch, 1920 x 1080 pixels (TN)
Windows 10 Home
6 hours battery life
73 lbs
Pros:
Full Hd Display
Superior Battery  Life
Quality processeor
Cons:
Acer Aspire E15 Gaming Laptop
All the gamers who can't afford to spend $1000 on a gaming laptop, can now take a sigh of relief thanks to Acer. Although, this particular model costs a little above $500, but it is still worth the extra 50 bucks spent.
The Acer Aspire E15 is a gaming laptop that offers amazing hardware at extremely attractive price. Equipped with an Intel generation 6 i5 processor, an 8 GB DDR4 RAM, and most importantly, Nvidia GeForce 2GB graphics processor, this laptop is the dream of every gamer on a budget.
While many laptops in this price range offer Nvidia GeForce 940M graphics processor, Acer Aspire E15 takes the game one notch higher with a 940MX Graphics Processor and this is well worth the extra $50 spent. The 940 MX offers 20% better performance and most modern heavy games will run smoothly on low to medium settings.
The Solid State Drive in this laptop offers lightning fast boot and game loading speeds. The Windows 10 OS is the best that is out there in the market and makes this laptop one of the best purchases in this budget.
As for the other day-to-day tasks, this laptop can perform all the other functions with relative ease.
The only downside of this laptop is 256 GB Hard Disk Drive, which makes storing huge files quite a pain. But, you can easily upgrade it to 512 GB SSD if you can shed a few extra bucks.
Specifications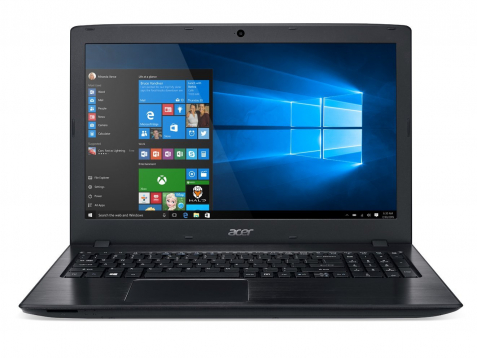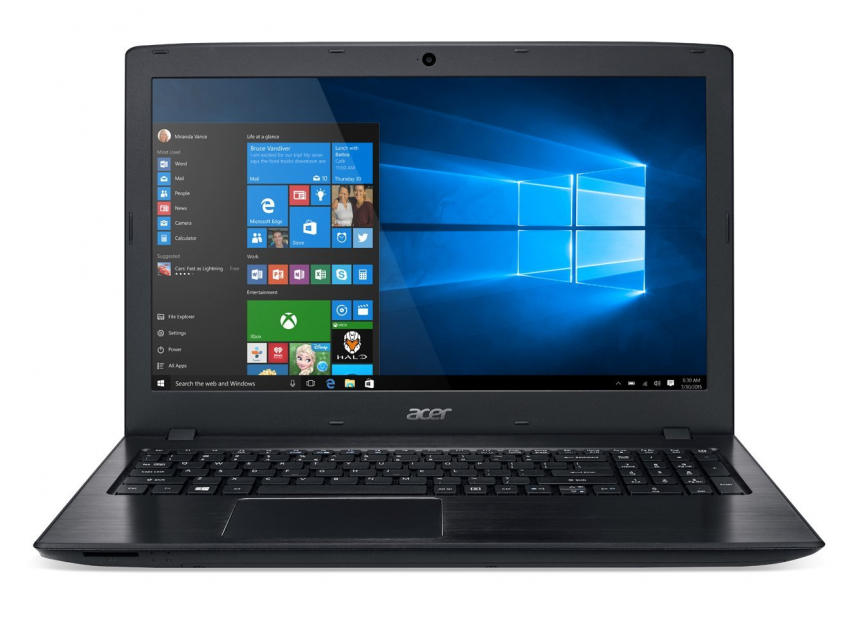 Intel Core i5-6200U 2.30GHz
Nvidia GeForce 940MX 2GB GDDR3
8GB DDR4 RAM
256GB SSD
6 inch, 1920 x 1080 pixels (TN)
12 hours battery life
27 lbs
Pros
Long Battery Backup
4 USB Ports
Sharp Screen
Cons
While not a gaming laptop at heart, this powerhouse from Asus does allow gamers on a budget the next best thing and if you are not totally against running games on low resolution, then you have the best deal on hand.
The ASUS X555DA-WS11 offers an AMD A10 quad core processor, 8 GB DDR3 RAM and 1 TB of HDD. Along with delivering great day-to-day performance, the hardware this machine offers is quite capable of handling medium level gaming.
The RAM of this machine features a 4 + 4 GB in a single slot and its AMD Radeon R6 Graphics processor offers decent frame rates even for the newest games. But, you'll have to run them on low to medium settings.
The resolution of 1366×768 pixels on a 15.6 inch display is also great for gaming, watching videos and working. However the best part of this laptop is the ASUS SonicMaster sound technology that offers brilliant quality sound which you'll have to listen for yourself to believe.
The A10 processor consumes half the power of its predecessor, which significantly improves the battery life. With all of this, add Bluetooth v4.0 to the mix and you have a decent laptop with stylish looks within this price range.
 Specifications
AMD A10-8700P 1.8GHz
AMD Radeon R6 (Carrizo) Shared
8GB DDR3 RAM
1000GB 5400 RPM HDD
6 inch, 1366 x 768 pixels (IPS)
Windows 10 Home
5 hours battery life
48 lbs
Pros

Ample Storage
Quality Processor
Great Price
Brilliant Sound Quality
 Cons

Lower Clock Speed
Average Battery Life
[ryvl video_url="" auto_play="yes"]Watch Asus X555DA-WS11 Laptop video review[/ryvl]
Dell Inspiron 15 i5558-5718SLV Signature Edition
When it comes to any list of laptops, it remains incomplete without a Dell. Dell has always had a reputation of creating quality machines and offering them to users at attractive prices and it has not also let gamers down in any manner.
The Dell Inspiron 15 i555-5718SLV Signature Edition is a powerful gaming laptop that is equipped with an Intel i5 quad core processor, 8 GB DDR3 RAM and 1 TB of Hard Disk Drive.
Its full HD crisp display and Audio Waves MaxxAudio that produces amazing sound, offers a brilliant gaming and multimedia experience. The touch screen, although not useful for gaming, is a great input method for day to day operations on the laptop.
The Intel HD 4400 is able to run all old games seamlessly and doesn't also face much trouble with the new games.
For casual gamers, it doesn't get any better than this and even professional gamers on a budget can use this laptop without a second thought.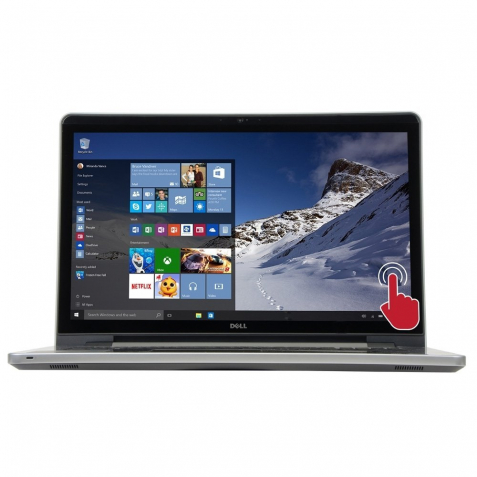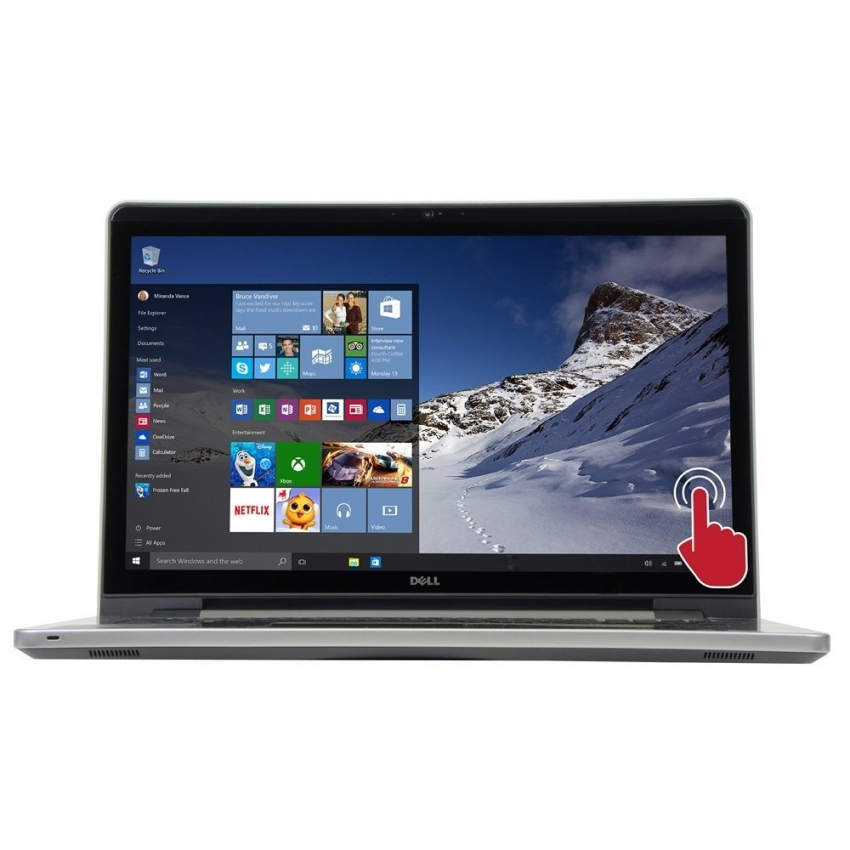 Specifications

Core i5-4210U 1.70 GHz
Intel HD Graphics 4400 Shared
8GB DDR3 RAM
1024GB 5400 RPM HDD
6 inch, 1920 x 1080 pixels (TN)
Windows 10 Home
3 lbs
Pros

Full HD Display
10 finger multi-touch
Superior Sound
Ample Storage
 Cons

[ryvl video_url="" auto_play="yes"]Watch Dell Inspiron 15 i5558-5718SLV Signature EditionLaptop video review[/ryvl]
When it comes to an all-round gaming laptop in a budget of $500, these hardware specs are the best you can hope for. This is the second Acer in the list and is hands down the most amazing gaming laptop below $500.
 What's amazing with this laptop is that it is cheaper than the previously mentioned Acer E15, but overcomes its predecessor's shortcoming of storage. Although it contains 1 TB of HDD, it does not offer the same performance such as a Solid State Drive. However, that won't affect your gaming experience much.
Apart from that, the specs are more or less the same. It contains the Intel i5-4210U core processor along with a 3 MB L2 cache running it. Such a processor enhances your gaming experience by tenfold by providing superior speed and smooth performance.
And when you add 8GB of DDR3 RAM to the mix, you get a mean gaming machine that offers you unparalleled value for your money.
So, these were our top picks for best gaming laptops under the price tag of $500. You can buy them right now on Amazon.com
However, keep in mind that the price constraint of $500 won't allow you to get your hands on a dedicated gaming hardware, but this is undeniably the best you can get if you are on a tight budget.
So, go ahead, start shopping and gear up with your gaming consoles to take that race to the next level or get ready to shoot the brains of those terrorists.
Happy Gaming Folks. Signing off till next time.
 Specifications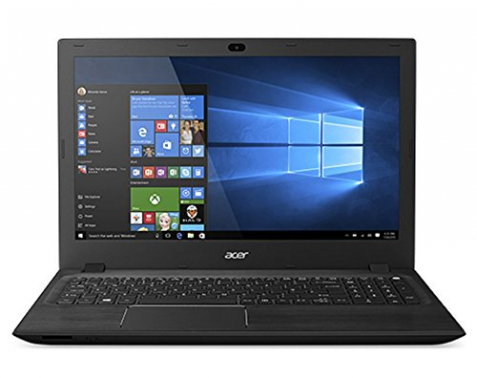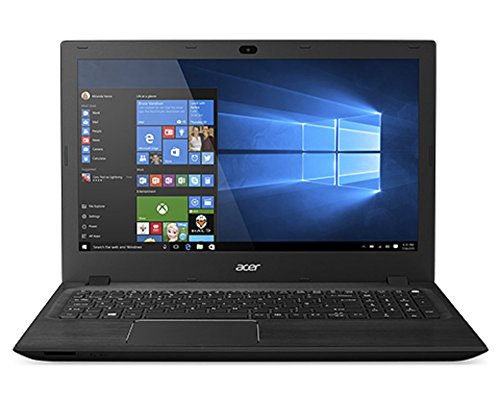 Intel Core i5-4210U(3MB Cache, 1.70 GHz with Turbo Boost Technology up to 2.70 GHz)
Intel HD Graphics 4400 with shared graphics memory
8GB DDR3L 1600MHz SDRAM
1TB Hard Drive
6 in HD LCD touchscreen (1366 x 768)
Windows 10
 Pros

Full HD Display
10 finger multi-touch
Superior Sound
Ample Storage
 Cons

Heavy Games may require you to play them on low to medium settings
Plain design
[ryvl video_url="" auto_play="yes"]Watch Acer Aspire F15Laptop video review[/ryvl]