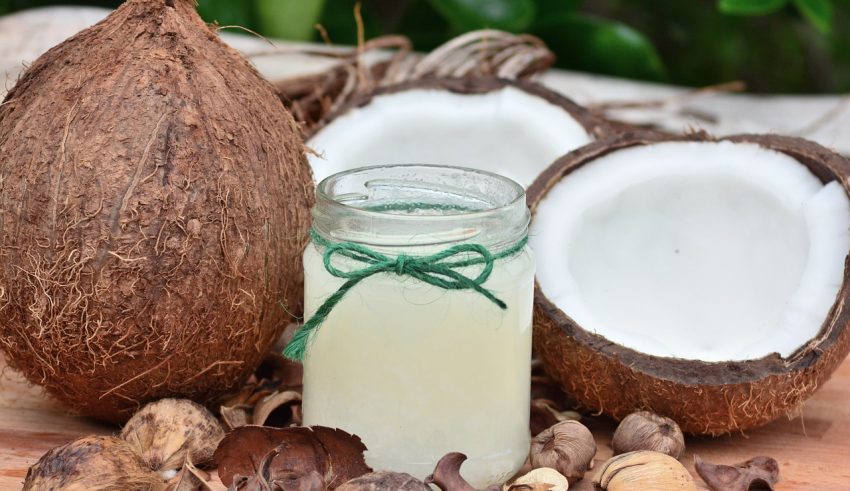 Coconut is a magic fruit. The oil extracted from the kernel of mature coconuts is an edible oil which has several countless applications. Its uses are aplenty and encompass many different fields, from food products, medicinal uses and also industrial purposes. Copra oil, as it also called, is found in almost every Indian household, making it the most widely used oil in India. Its widespread use is of no surprise due to its many benefits – in skin care, hair care and cooking.
Apart from the Indian subcontinent, it is profusely used in different parts of Asia, Africa, Central & South America and other geographical regions with tropical and sub-tropical climates, since they do not grow well (or at all) in low temperatures. In India, coconut oil is manufactured and produced abundantly in the five South Indian states of Tamil Nadu, Karnataka, Kerala, Andhra Pradesh and Telangana. The states of Gujarat and Odisha are also major growers of coconuts.
There are different kinds of coconut oils you can purchase, based on your needs and preferences. Virgin coconut oil differs from normal coconut oil because of the way it is extracted. Regular coconut oil is made from copra, the dried coconut kernel. It is pressed and the subsequent oil extracted is bleached and refined for consumption.
Whereas, virgin coconut oil is extracted from coconut milk and is not refined further – making it taste better, smell better and has great shelf life comparatively. In the Indian market, you can find a wide variety of brands and coconut oil products for different uses.
Here is the list of best coconut oils in India, for hair use :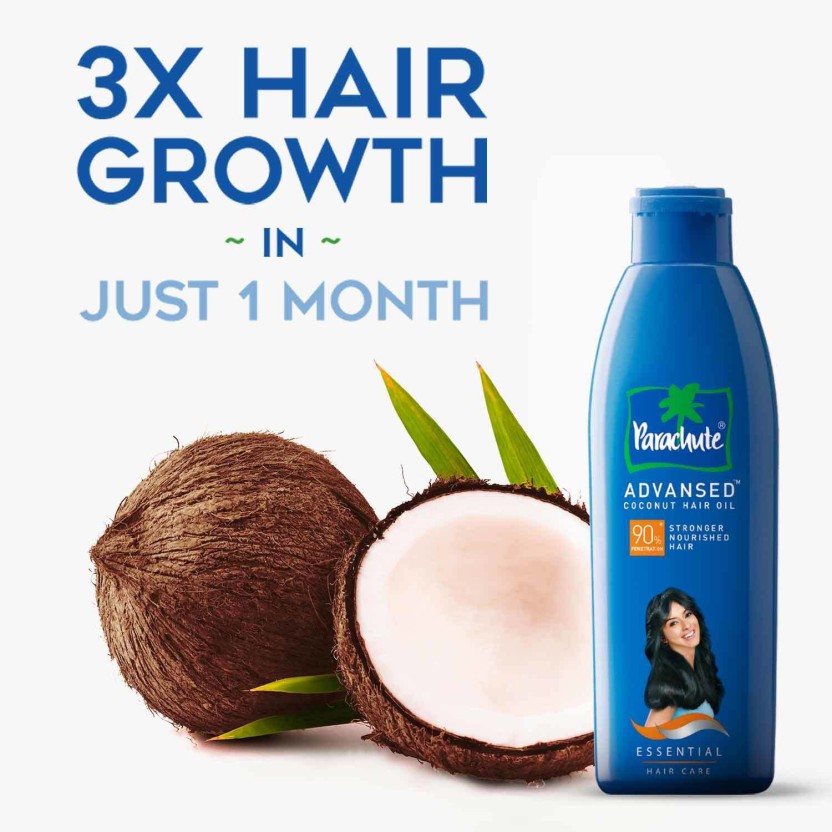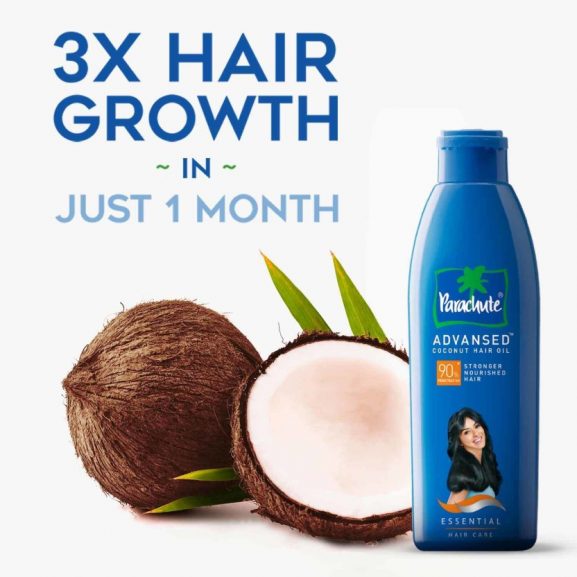 Parachute's coconut oil is arguably and probably the most widely recognizable coconut oil bottle in India. It is an amazing product for hair use, since it is suitable for all hair types and is usually applied for strengthening the hair follicles and roots which enhances hair growth and reduces hair fall.
Parachute's coconut products claims to fasten hair growth by 3 times in a month, reducing hair breakage by 60%! It contains sufficient amounts of Vitamin E and other nourishing contents to give your hair a strong shiny look all the while imparting a delish tropical smell.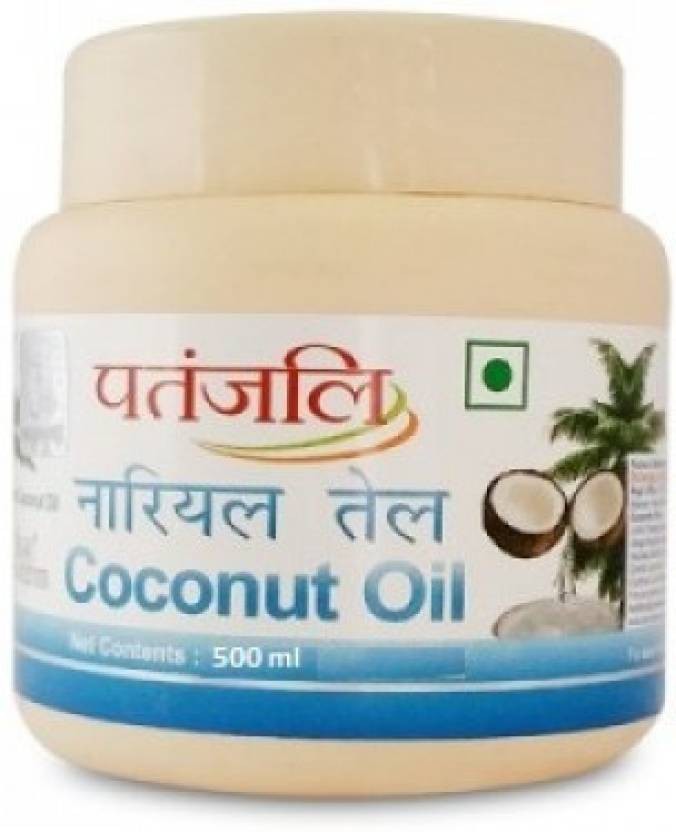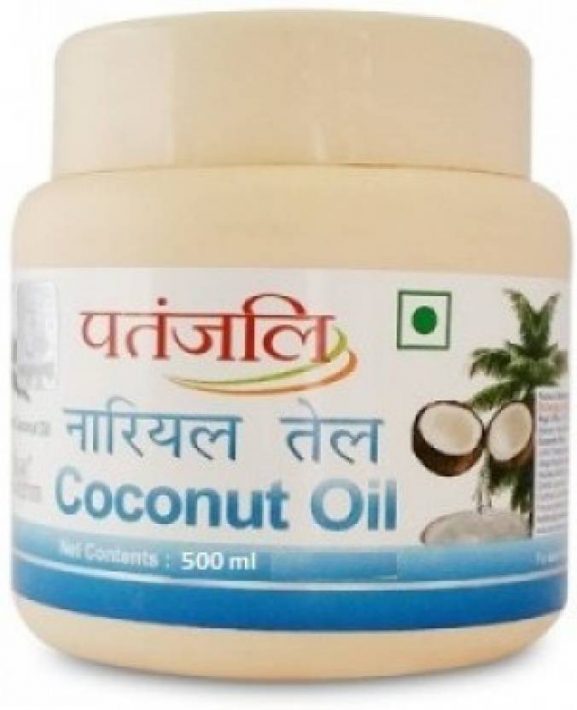 This specific product is known as a great conditioner for hair use since its moisturizes the hair roots, makes the cuticles softer and nourishes the follicles. Patanjali's coconut hair oil is suitable for constant use without any negative repercussions. It makes the hair look shinier, softer and helps increase hair growth by adding volume to the hair.
Patanjali's oil is mostly recommended for dry hair types but it can be contently used for other hair types also without thinking twice. You can apply it for your hair and also use it as a natural cosmetic product for smooth skin as a moisturizer, getting rid of wrinkles and dark eye circles!
The Body Shop Rainforest's coconut hair oil is a treasure for people looking to enhance the look of their dry mellow hair, with a strong nourishment, touch of shiny brilliance and good odour.
Their product is suitable for all hair types. The product is chemically free (free of colorants and silicones), which helps in keeping the hair naturally beautiful without external elements. It contains vital nutrients which penetrate the scalp and strengthen the follicles and roots, preventing loss and damage of hair.


Dabur is one of the oldest Indian brands in the field of daily use and beauty products. Their pure coconut oil has a wide variety of applications (as do the other brands), but their hair care products are some of the best in the market.
You can find Dabur Anmol (blue bottle) or Dabur Vatika (green/white bottle) to be greatly beneficial for your hair purposes as they contain sufficient nutrients such as Vitamin E and kernel extracts to nourish the hair, giving them a silky natural look without the added stickiness of coconut oils.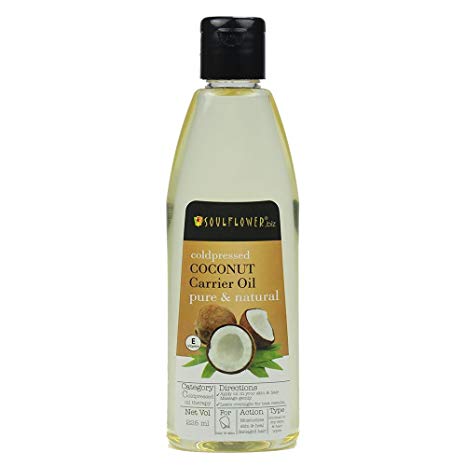 Soulflower's coconut oil is unparalleled when it comes to the quality it imparts to the hair because of natural useful ingredients such as sesame and kernel extracts. It provides great sustenance to the hair by acting on each and every strand of hair and penetrating the scalp to give a smooth cooling effect, which is more than enough to put you to sleep.
This adds luster, shine and volume to the hair. It plays an important role in getting rid of dandruff, thereby restoring the natural look. Massaging the oil slowly on your scalp is the best way to use the product.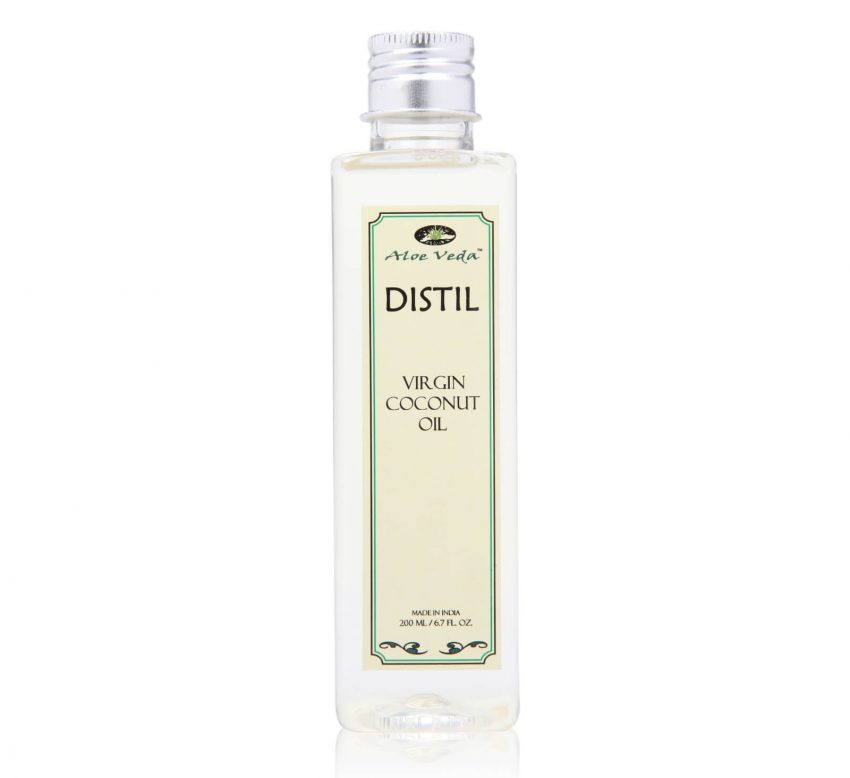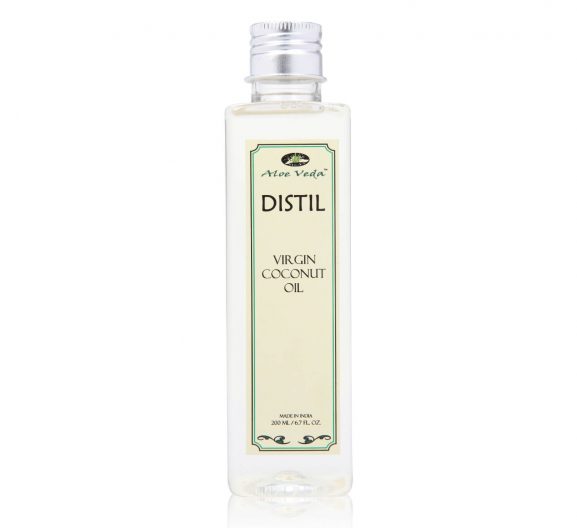 Aloe Veda's coconut oil is cold pressed for extraction and is a great product to revive the look you have always been craving for. It suits and is recommended for all hair types because of its 100% pure natural contents, without the use of chemicals or additives.
The cold pressed virgin coconut oil reduces protein loss in hair and cures split ends, which is one of the main reasons for breakage and hair fall. It rejuvenates the hair follicles by acting on the scalp and controls flaky dandruff. If you are looking for a product that gives a shiny new look to your hair, all the while helping in hair growth, you need not look any further.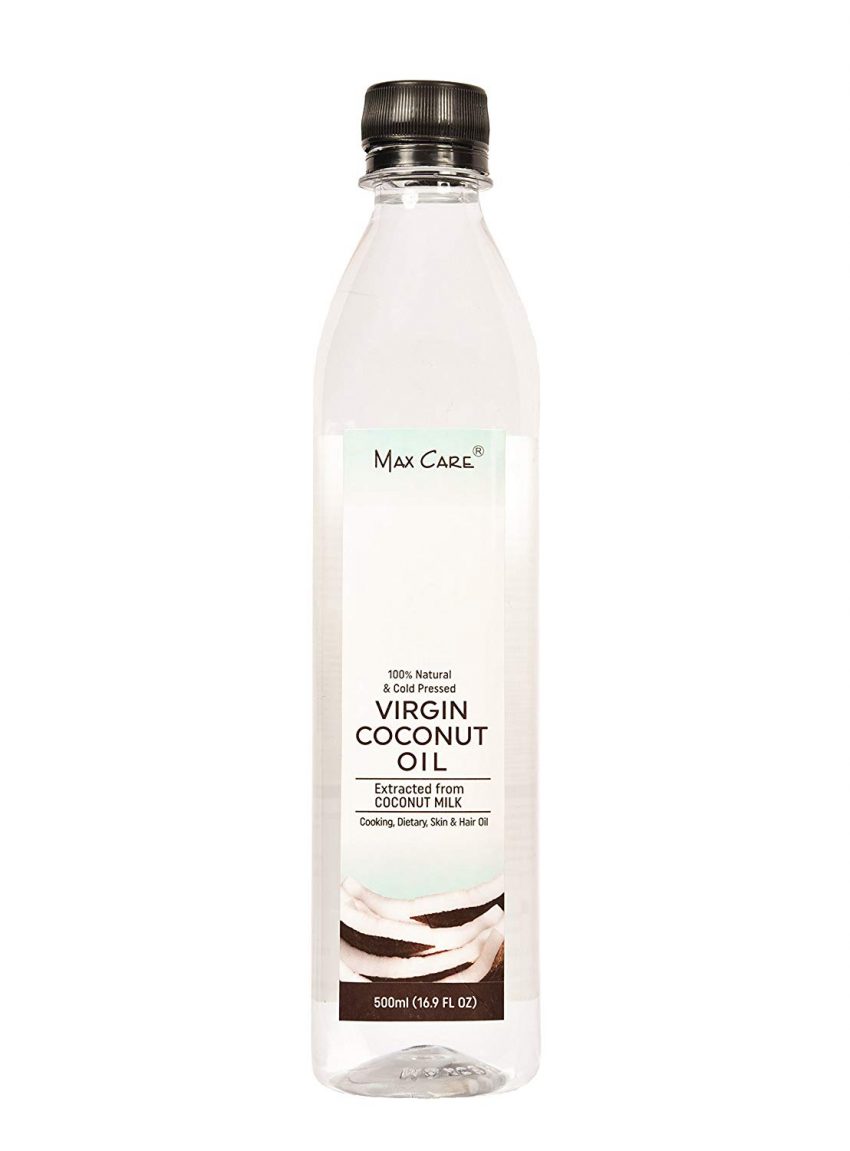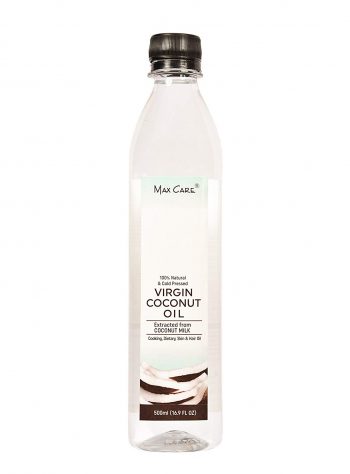 One of the best in the business, Max Care's coconut oil is extracted purely from coconut milk and is not refined with chemicals – making it totally natural. It possesses the tropical aroma of coconut oil and provides adequate nutrients to the hair making it look more beautiful, shinier and stronger than ever.
It shows its greatest strength in reducing hair fall and dandruff present in the hair because of its conditioning and moisturizing ability, which is second to none. Max Care's coconut oil is the one stop for all your needs.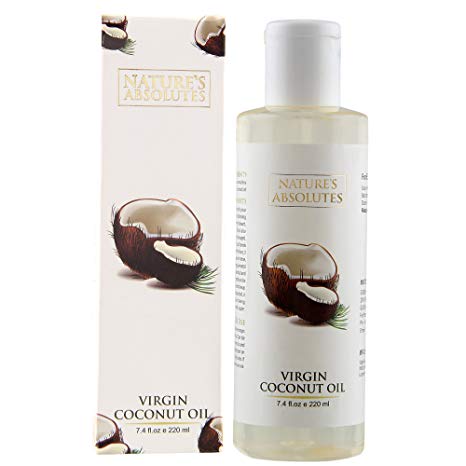 This coconut oil is extracted from coconut milk which is obtained the kernel (meat) of the coconut itself. It is cold pressed and thereby is one hundred percent natural. It is suitable for all hair types in men and women. Nature's Absolute coconut oil can be used without any side effects, as a hair strengthener and also skin moisturizer.
The scent of this product is purely tropical and sends you back down the memory lane, invoking nostalgia. If you are looking for a solution for your damaged hair, this organic coconut oil is it!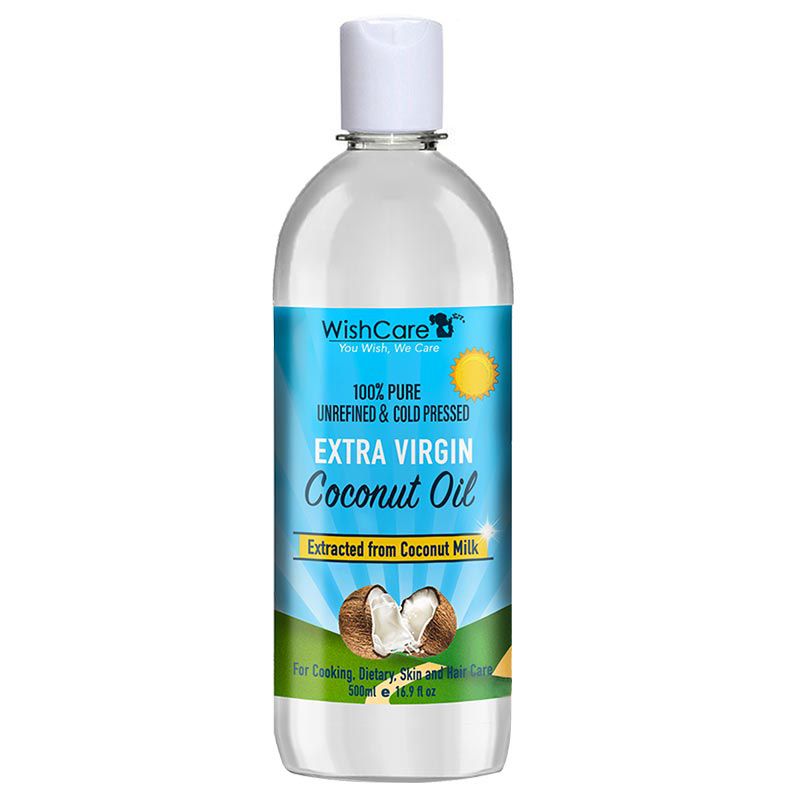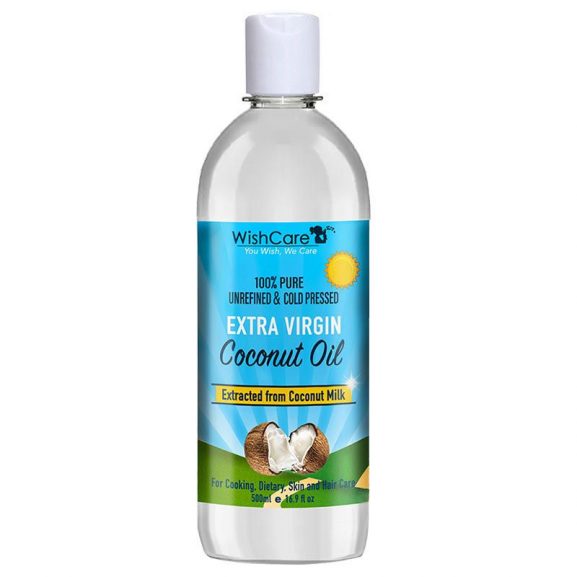 Wishcare's Premium virgin coconut oil is extracted from pure coconut milk, making it absolutely brilliant for hair use. It helps for anti-dandruff and hair strengthening purposes by strengthening split ends and nourishing the hair roots. This in turn adds luster and shine to the hair. Another added benefit is that it helps in thickening the volume of hair.
You already are familiar with the healthcare benefits of coconut oil, especially for the hair. Now, let us take a look at the advantages (and disadvantages) of using this brilliant product as a supplement. Coconut oil is used commonly in food products when cooking. They have a sweet and distinctive  tropical flavor that allows the food to be essentially healthy when used in the right (moderate) amounts.
The oil is mainly composed of highly saturated fat (about 82%), which is advantageous in increasing its shelf life as opposed to the risk of many ailments such as heart diseases. Many high level international organizations such as the World Health Organization (WHO), U.S Food & Drug Administration (FDA), American Heart Association (AHA) and British National Health Service (BNHS) advocate the limited consumption of coconut oils due to this reason. A great healthy substitute to the traditional coconut oil is coconut butter, which can be found in any supermarket. You can use coconut butter as an alternative, especially if you are extremely health conscious.
Related: 7 Best Healthy Groundnut Oils in India
Here is the list of best coconut oils in India, for cooking and food use :
This organic coconut oil is a great addition to your kitchen shelf due to its shelf life and the fact that it is totally organic, without the presence of any chemicals and additives.
This is because it is sourced directly from the farmers to the hands of the consumers. It makes your food light and healthy. A great value for the product, Pure And Sure coconut oil is a great buy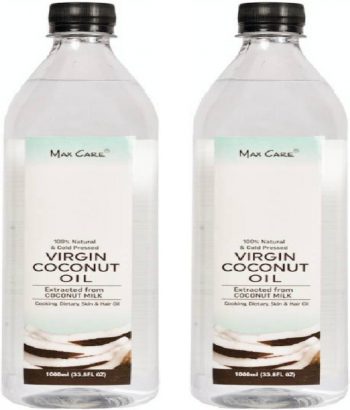 In addition to the wide range of benefits it provides to the hair, Max Care's coconut oil is suitable and highly recommended for cooking purposes as it is totally organic, since it is extracted from coconut milk with further refinement using chemicals.
The virgin coconut oil promotes healthy metabolism after regular consumption and also helps in weight loss. It also imparts a nice sweet nut-like flavor to the food. Its multipurpose features make it a great purchase.
Organic Veda's virgin extracted coconut oil is directly obtained from pure coconut milk. It is free from preservatives, chemicals, additives and artificial colors, which makes it completely organic and pure. The product helps in lowering cholesterol levels and is essentially low on saturated fats that help in maintaining good heart and liver health. It aids in smooth digestion of food and also weight management.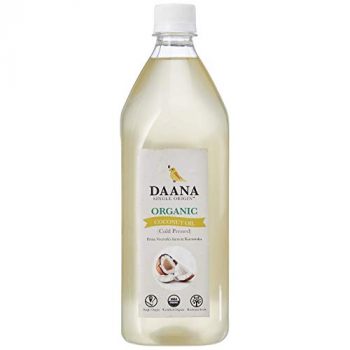 Apart from the beautiful smooth flavor and smell it imparts to the food, this coconut oil provides a treasure trove of health benefits such as lowering cholesterol levels, weight loss by burning unhealthy fat and boosting metabolism.
Daana Premium coconut oil is sourced from the huge coconut trees that are found along the banks of the Kaveri river in Karnataka, and strives to maintain its premium quality by being 100% organic. The freshness of Daana is exquisite to say the least.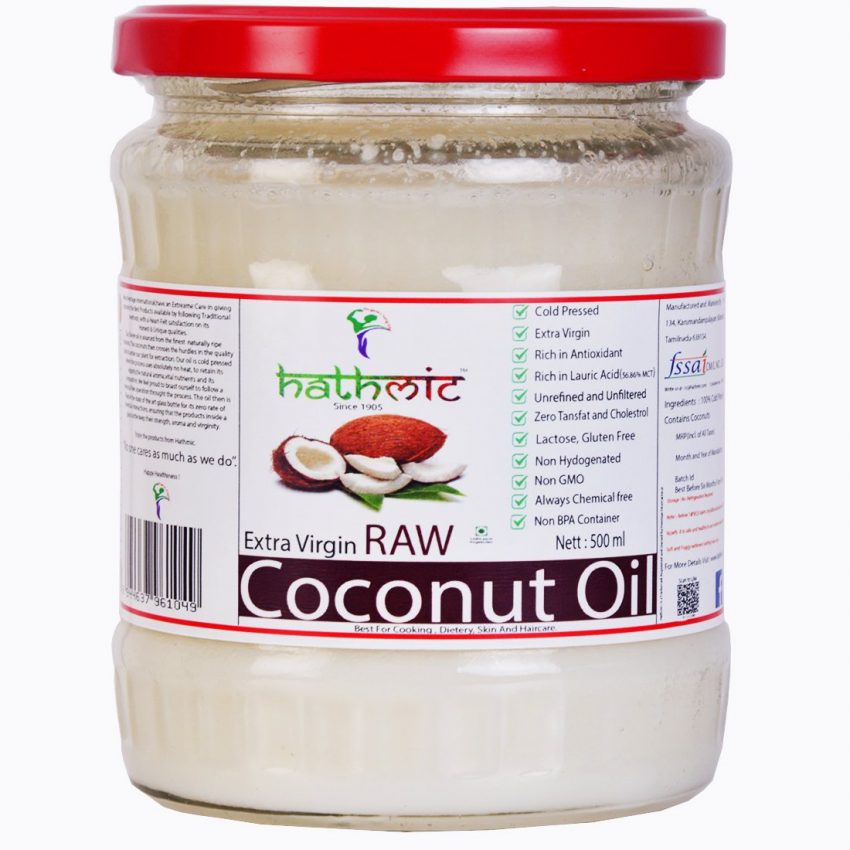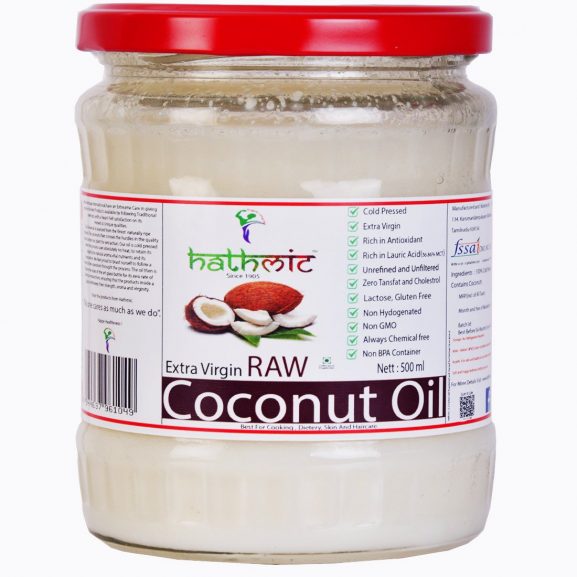 Hathmic extra virgin coconut oil is cold pressed for extraction from coconut milk i.e. it is not subjected to heat treatment or refinement by chemicals. The natural aroma of Hathmic is sweetly pure and it goes a long way when it comes to shelf life. The 'extra virgin' refers to it being a natural alternative for processed oils and butter, including coconut butter.
It is free from transfats, cholesterol, gluten and lactose. Apart from cooking purposes, this product can be used for variety of purposes including skin and hair care, as a moisturizing product.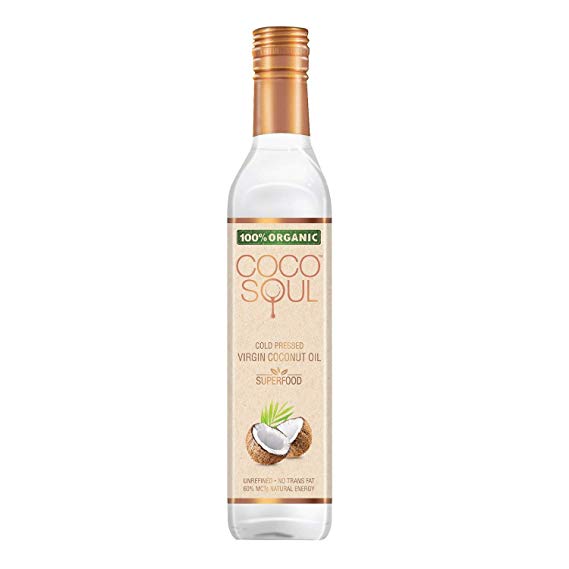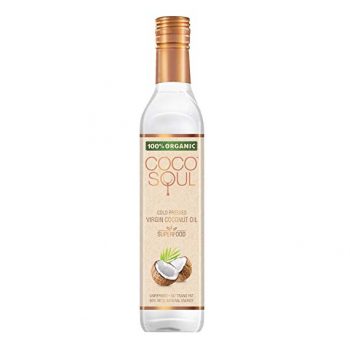 This 100% natural and organic coconut oil is freshly produced and extracted from coconut milk. Since it is not refined further after extraction, it preserves vital nutrients and components which aid in providing better nourishment when consumed by the body.
It helps manage weight and acts as a rapid source of energy. It is purely vegan and gluten free as most of the other coconut oils are. The flavour of Coco Soul is sure to attract your taste buds.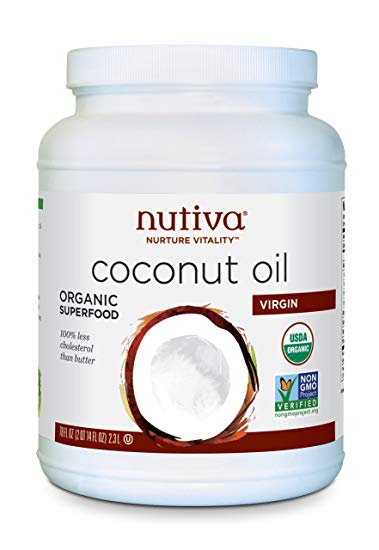 Nutiva's organic coconut oil is one of the finest products you can buy in today's market to satisfy your oil needs. It is GMO free, gluten free, cholesterol free, vegan and completely organic.
It enhances the flavor of the foods by giving out a creamy, sweet taste. In addition to using it for cooking purposes, you can conveniently apply this product on your skin and hair for great results!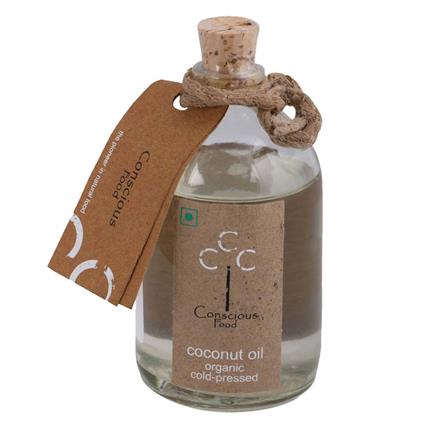 This coconut oil by Conscious Foods is known to enhance metabolism and is helpful for those suffering from high blood pressure, diabetes, kidney and heart problems. As other coconut oils, it helps in weight management, lowering cholesterol levels, digestion and enhancing metabolism. The quality is top notch and is a great buy for your kitchen purposes.
Related: 10 Best Mustard Oils Available to buy in India
Based on the above lists, you can inform yourself better and choose the best coconut oils for your purposes. Coconut oil has a plethora of uses and applications that really cannot be ignored in today's world. Whether it be refined or unrefined, natural or virgin, the product is a boon to mankind. From being used as a hair and food product to being used as an engine lubricant and sometimes as an alternative means of fuel (biodiesel) to run automobiles, the uses are endless!