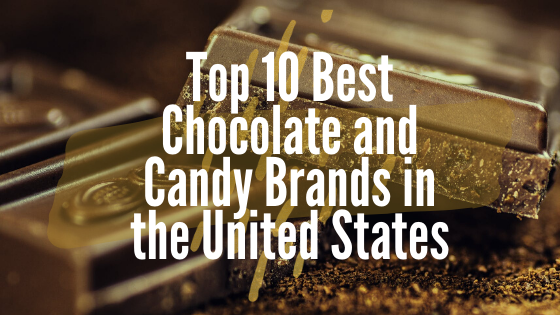 Chocolates and candies are the favorite of children and adults alike, and you will be hard pressed to find an individual who is not fond of chocolate. Needless to say, there are countless varieties of bars and candies available in the world, along with each country's special offerings. The US has a reputation of having some of the most interesting and delicious candy varieties.
From chocolate bars to peanut butter cups, minty gooey balls of goodness to nougat and caramel filled delights, name it and you'll find it on the aisle of a supermarket. Additionally, there are seasonal candies to match every festive occasion. With such a wide range of choices, you may feel confused about which ones to try first. Don't worry, we're here to help.
Here is the list of top 10 best chocolate and candy brands and varieties in the US.
---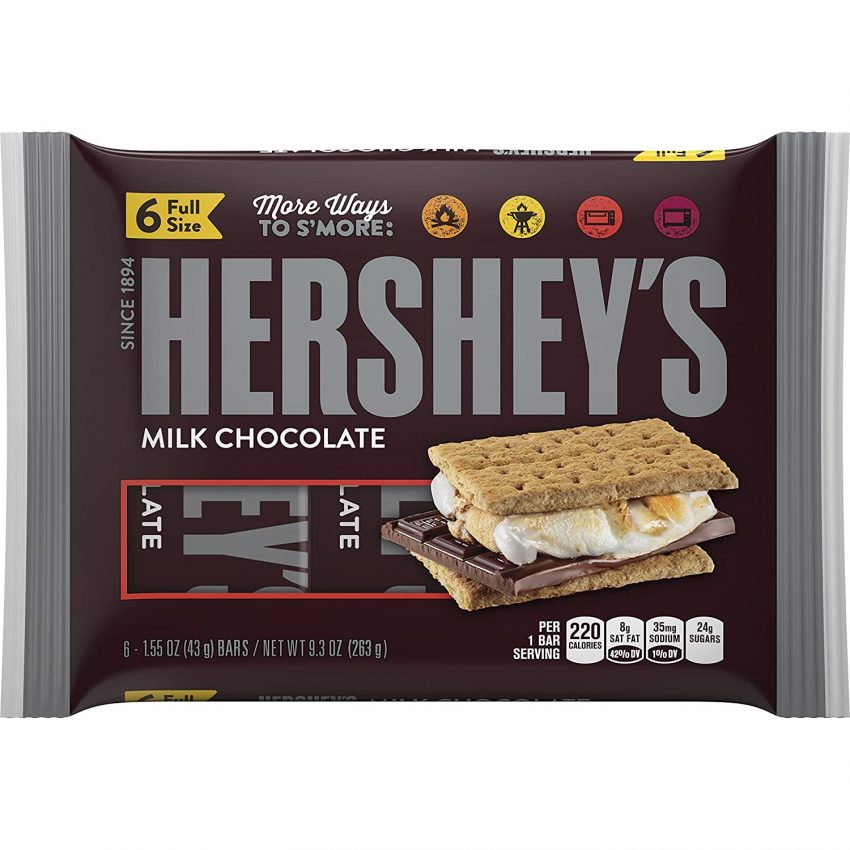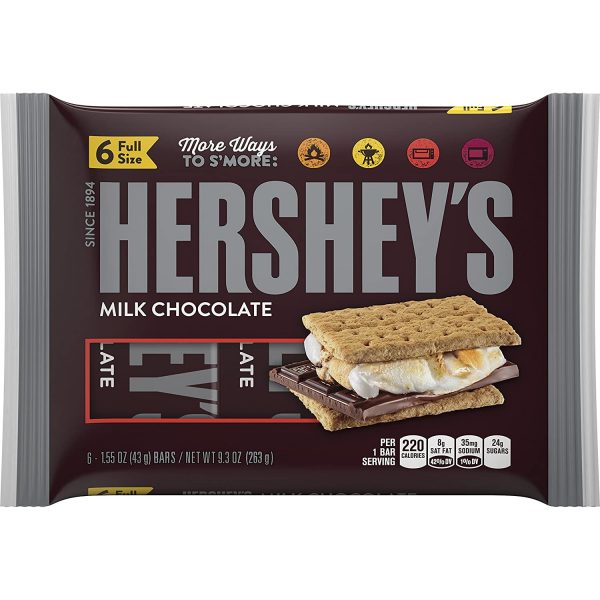 Click Here to Buy Amazon
The Hershey Company, popularly known as just Hershey's, is one of the largest manufacturers of chocolate and candy in the world. They also make cookies, cakes, syrups, milk shakes, and lots more, which they supply to customers all over the world. Headquartered in Pennsylvania, Hershey's was established 125 years ago by Milton S Hershey, who was a legendary chocolatier and philanthropist.
Some of Hershey's offerings are Hershey's kisses, Twizzlers, Ice Breakers, Jolly Rancher, Brookside, etc. Hershey's has acquired several chocolate manufacturing companies over the years and is currently the bestsellers of chocolate in the US. Try out their chocolate bars and kisses for a real taste of heavenly chocolate.
---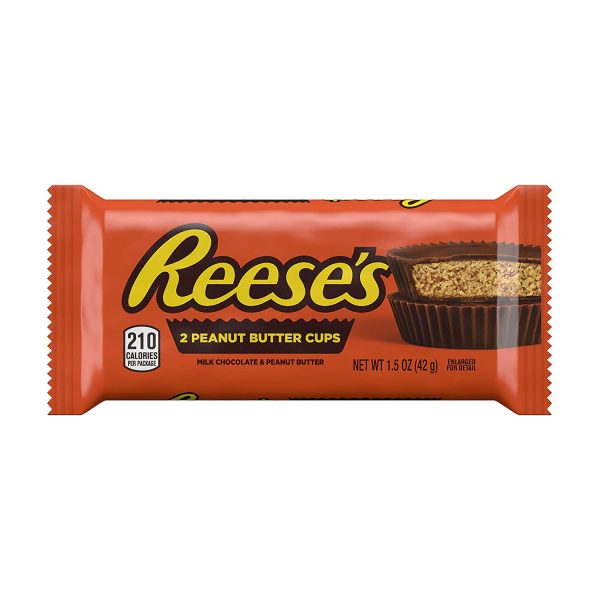 Click Here to Buy Amazon
Reese's Peanut Butter Cups were invented in 1923 by Harry Burnett Reese who was a worker in The Hershey Company. Later, Hershey's acquired the rights to Reese's Cups, but it has an independent brand value among customers. Reese's Cups is one of the most-selling candies in the United States and the top seller under Hershey's.
Reese's Cups come in different sizes and packages, and are available in fudge, milk chocolate, dark chocolate, and white chocolate versions. They are the favorite of kids and adults alike, and one of the most popular options on Halloween. The filling of Reese's Cups comes in different flavors, like caramel, crunchy, double chocolate, hazelnut cream, honey roasted, marshmallow, banana crème, etc.
---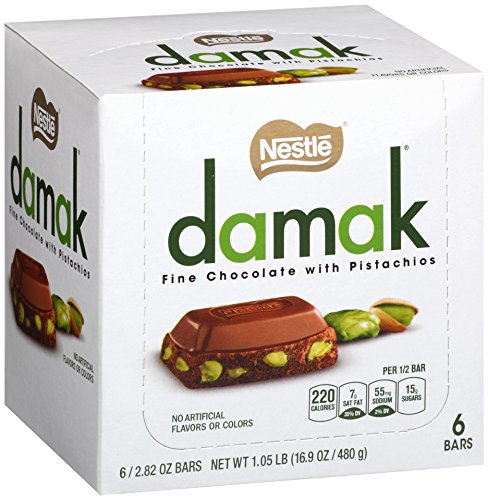 Click Here to Buy Amazon
Nestlé was founded in 1905 in Vevey, Vaud, Switzerland. This Swiss chocolate company has gained a stronghold over the entire world and is extremely popular for its chocolates, snack items, and milk products. It also sells baby formula and condensed milk. Among chocolates, Nestlé produces chocolate bars, wafers, cookies, and much more.
Nestlé KitKat is a world-famous brand of chocolate wafer fingers that is available in different flavors, depending on the country it is being sold in. Nestlé also produces Milkybar, Nestlé Les Recettes de l'Atelier, Toll House, Smarties, Quality Street, Aero, Garoto, Orion, and the Swiss chocolate brand Cailler.
---
Mars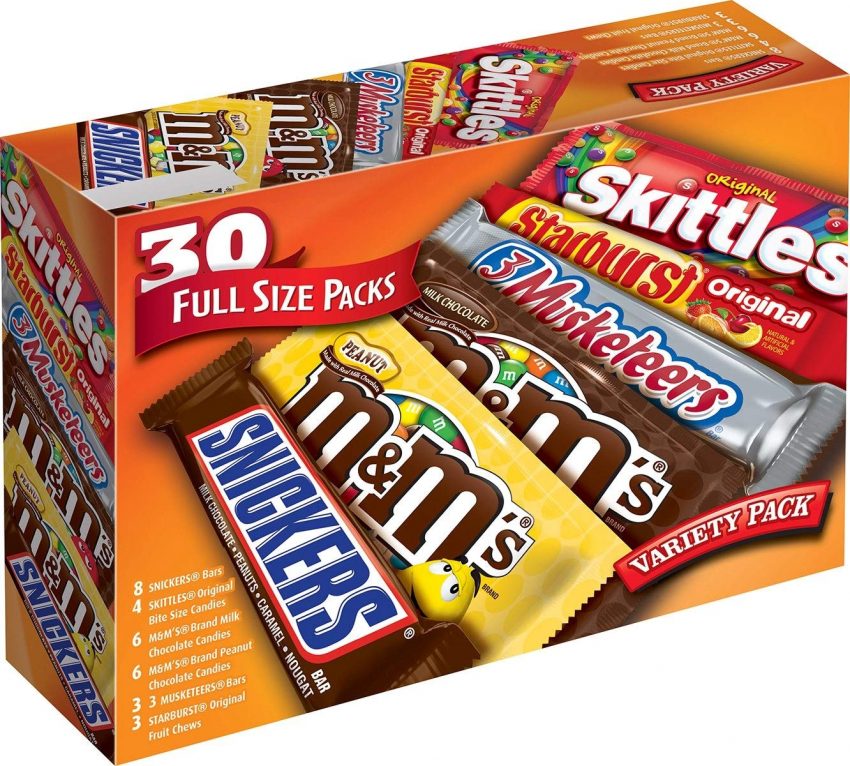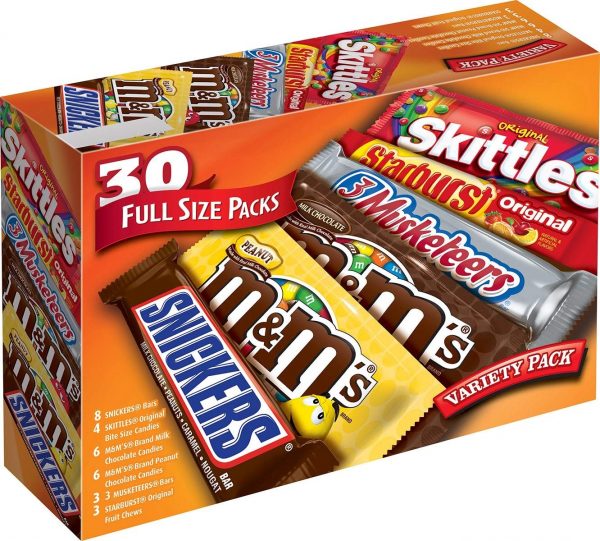 Click Here to Buy Amazon
Who has not heard of Mars Bars? Mars is a variety of chocolate bar that was first produced in 1932. Originally a British company, Mars Bars are now available everywhere in the US. It was originally made with milk chocolate, like the common American candy Milky Way. The most popular Mars candy around the world is Snickers.
The American Mars Bars have nougat, almonds, and milk chocolate. Some other versions of Mars Bars include Mars Almonds, Dark and Light, Delight, Mars Eggs UK, Gold, Maple, Triple Chocolate, Miniatures, Mars Lava, Mars Rocks, 100% Caramel, Vanilla, Honeycomb, etc.
---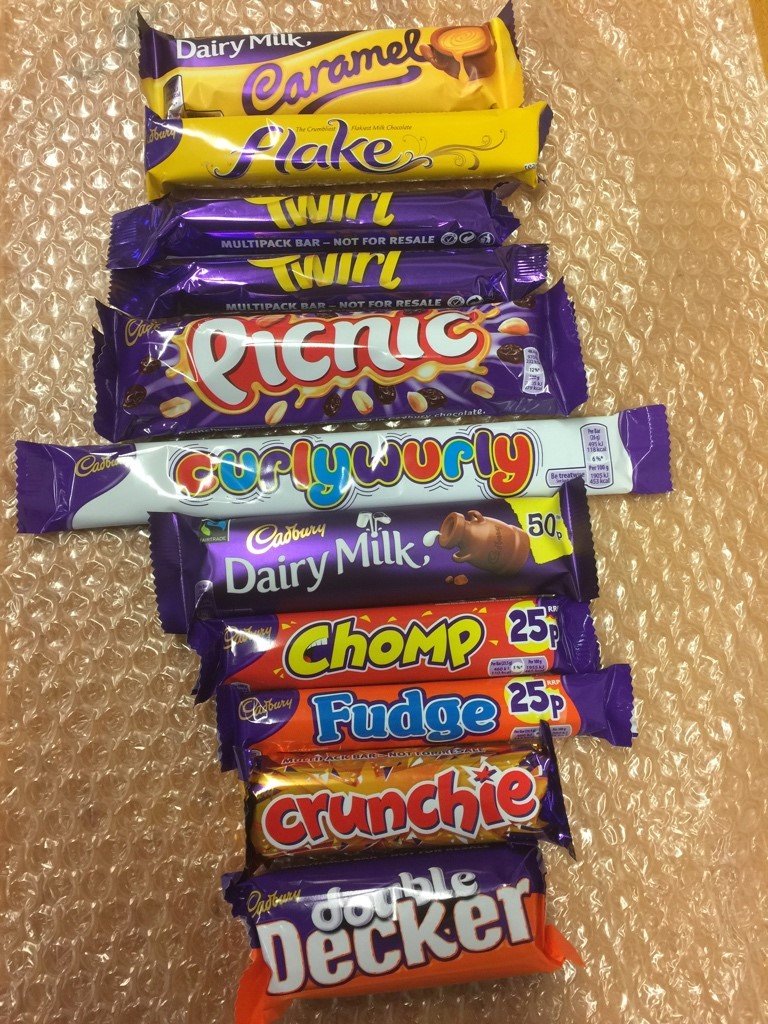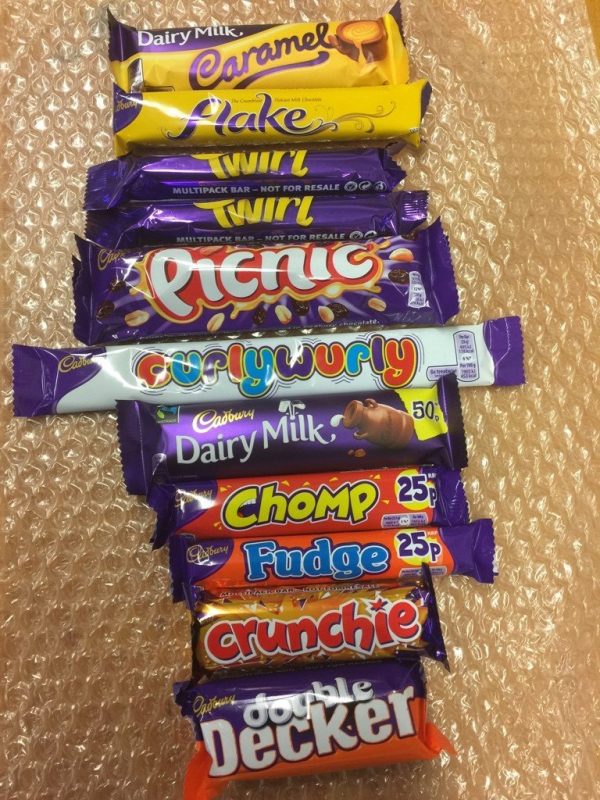 Click Here to Buy Amazon
Cadbury is a popular chocolate brand all over the world, although its chocolate products are manufactured by Hershey's in the United States. Headquartered in New Jersey, Cadbury Adams produces candy, chewing gum, breath mints, and cough drops. Their gums have flavors like Swedish berries, fuzzy peach, gummies, sour chillers, fruit mania, juicy squirts, etc.
Cadbury chocolate bars come in dark chocolate and milk chocolate varieties. Some of the flavors include Caramello, Fruit n Nuts, Roasted Almond, English toffee, salted caramel, creamy mint, milk chocolate snowballs, etc. They also produce customized candies for festivities like Easter, Halloween, and Thanksgiving.
---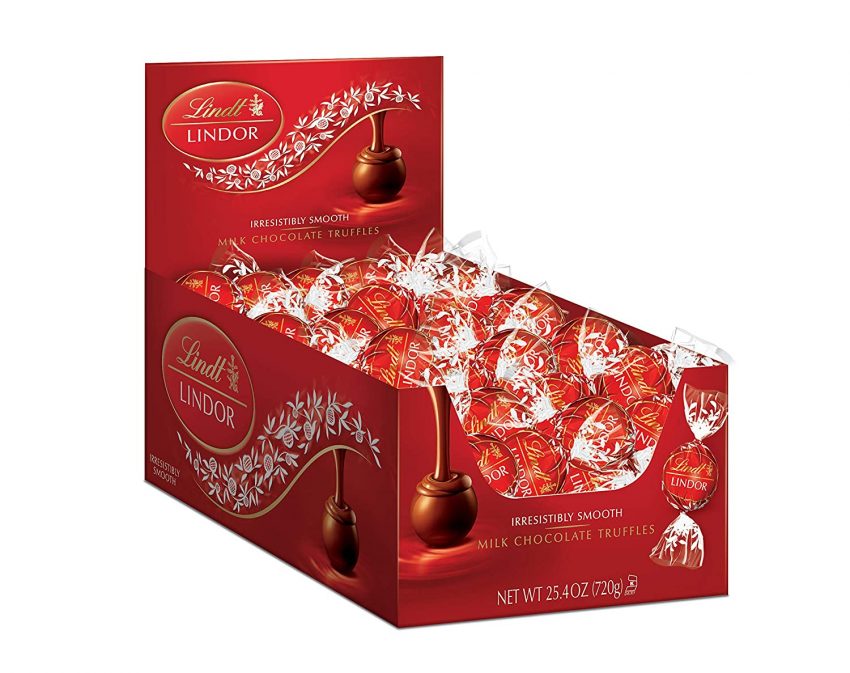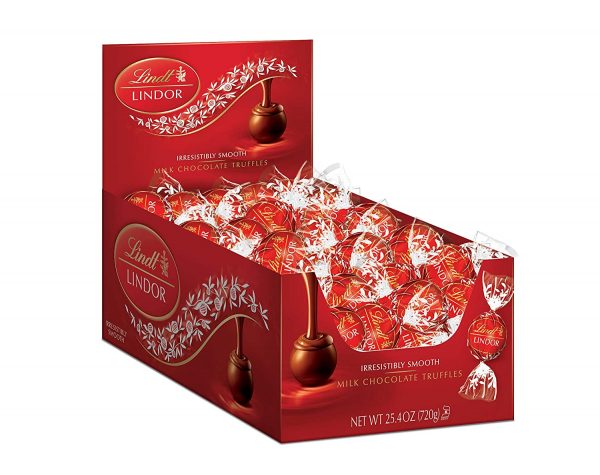 Click Here to Buy Amazon
The world famous Swiss chocolate company Lindt is a big rage in the US as well. Founded in 1845, Lindt is arguably the most popular Swiss chocolate brand across the world. It produces chocolate bars, truffles, bite-sized candies, and much more. Some flavors include mint, lime, orange, milk, black currant, white coconut, toffee crunch, almond, pineapple, cherry, chilli, caramel, Wasabi, strawberry, coffee, etc.
Under Lindt comes the famous Lindor, a chocolate bar first introduced in 1949. It has evolved into chocolate balls, typically with a creamy filling and hard shell. It is available in both bar and ball varieties, and comes in a variety of flavors, in milk, dark, and white chocolate varieties.
---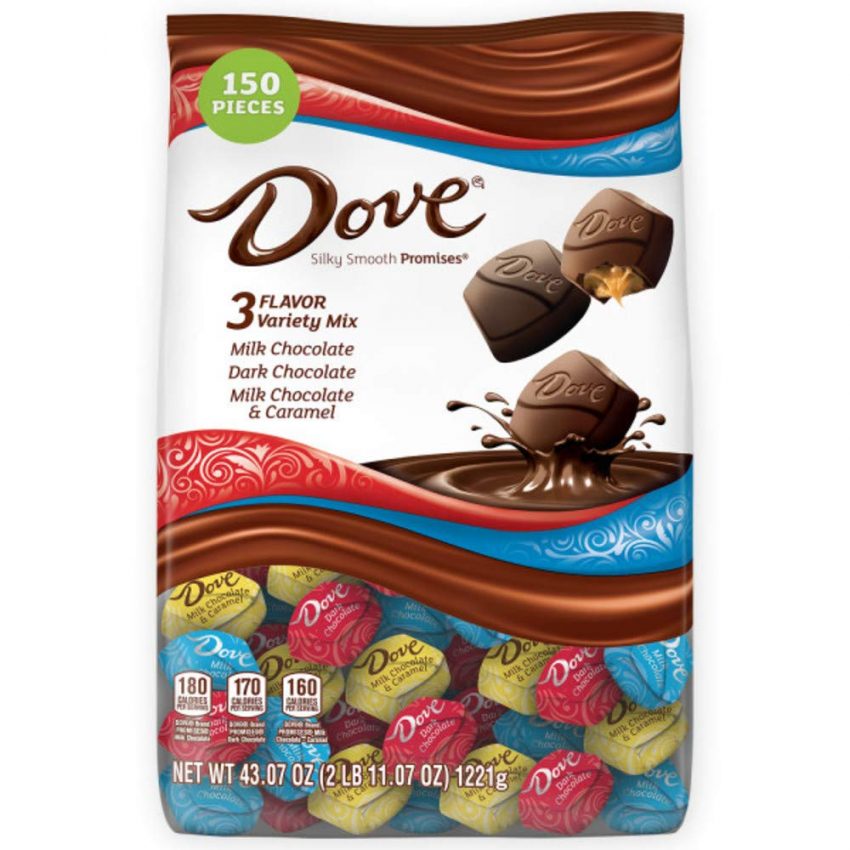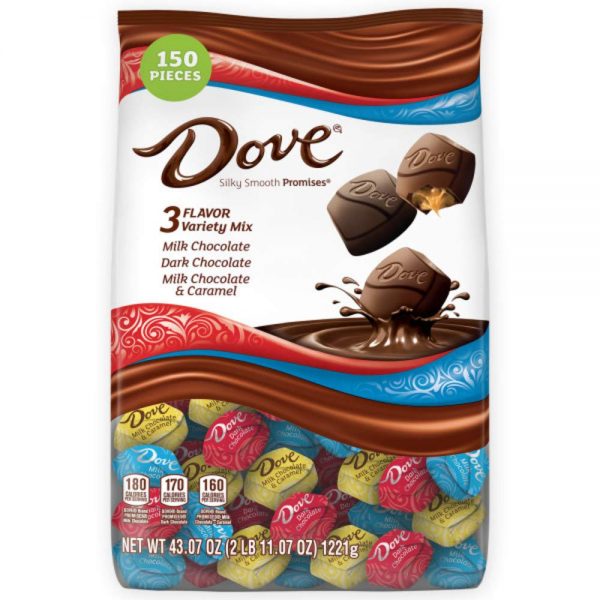 Click Here to Buy Amazon
Dove bars are extremely popular among Americans, and for good reason. This American chocolate brand is sold under the name of Galaxy in the UK, Middle East, and India. Dove sells chocolate bars, cakes, ice-creams, etc. It is most popular for its smooth and creamy texture and unique taste. Dove produces milk chocolate, dark chocolate, caramel, Ripple, Minstrels, Amicelli, Promises, Bubbles, Truffle, and Duetto.
Every Dove bar has a unique message inside the foil wrapper, giving it a personal touch for consumers. Some of the chocolate bar flavors include caramel, almond, peppermint, truffle, ice cream bar, etc. The chocolates come in the form of large bars, singles bars, miniatures, and sugar free chocolates.
---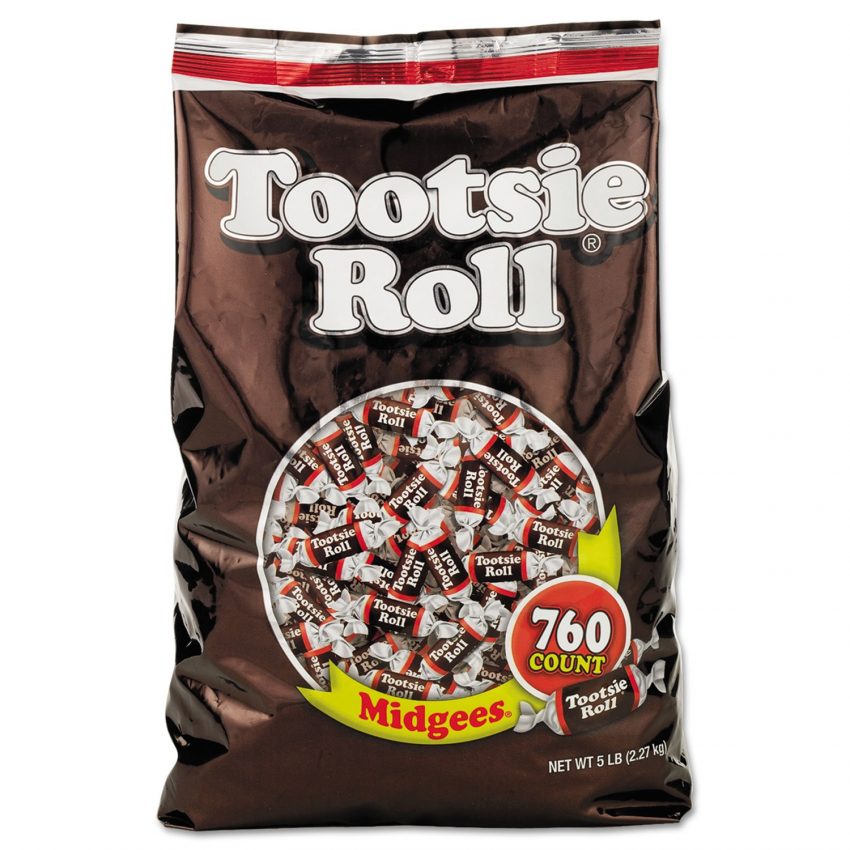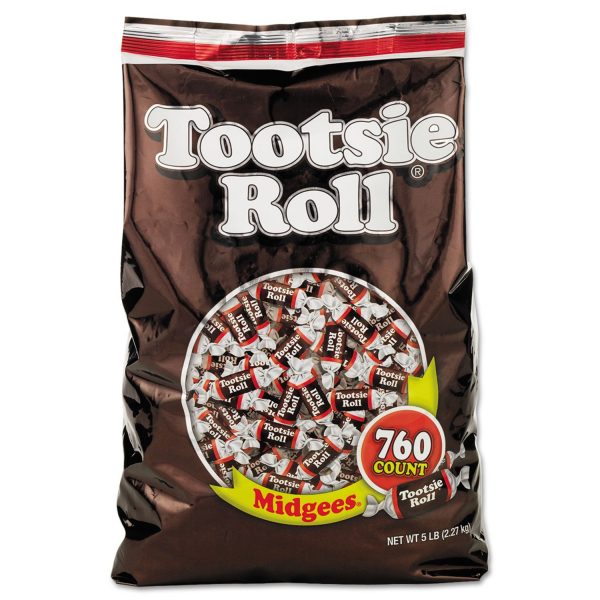 Click Here to Buy Amazon
Tootsie Roll is a signature candy in the US that has been beloved by chocolate lovers since 1907. The authentic Tootsie Roll tastes both like caramel and taffy, and is cocoa flavored. Some other flavors from this brand include cherry, orange, lemon, lime, and vanilla. Each of these flavors come in wrappers of different colors.
The fruit flavored Tootsie Frooties include strawberry, raspberry, grape, green apple, fruit punch, root beer, cranberry, watermelon, mango, blueberry, banana-berry, etc. The Tootsie company manufactures other candy as well, like Snap Bars, Tootsie Roll Pops, Mini Bites, Fruit Chews, Junior Mints, Razzles, etc.
---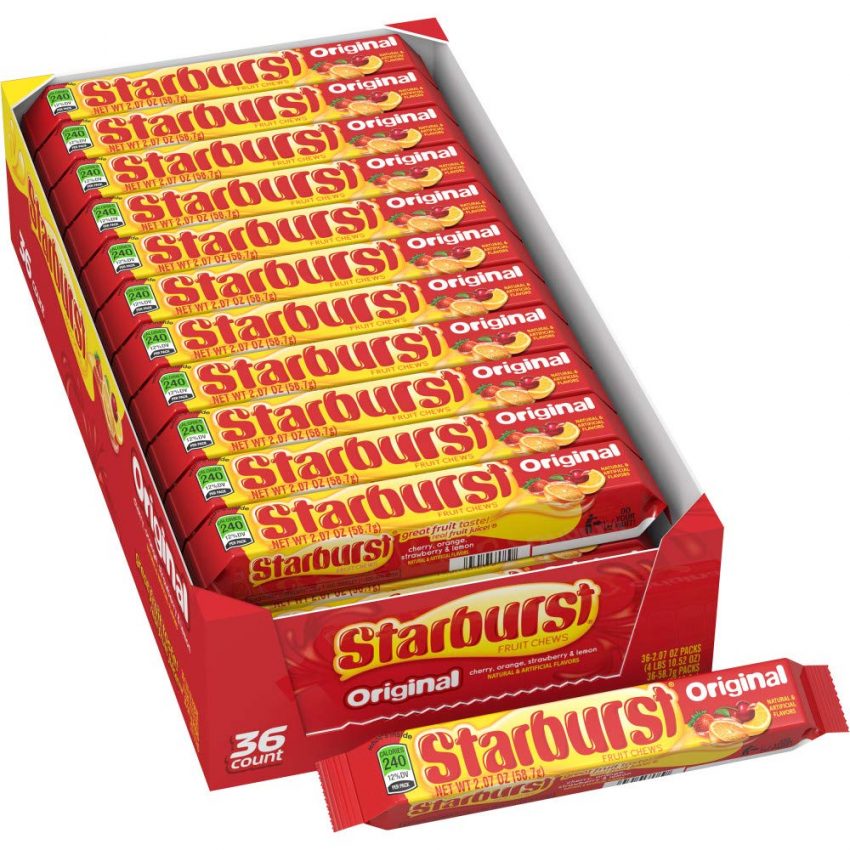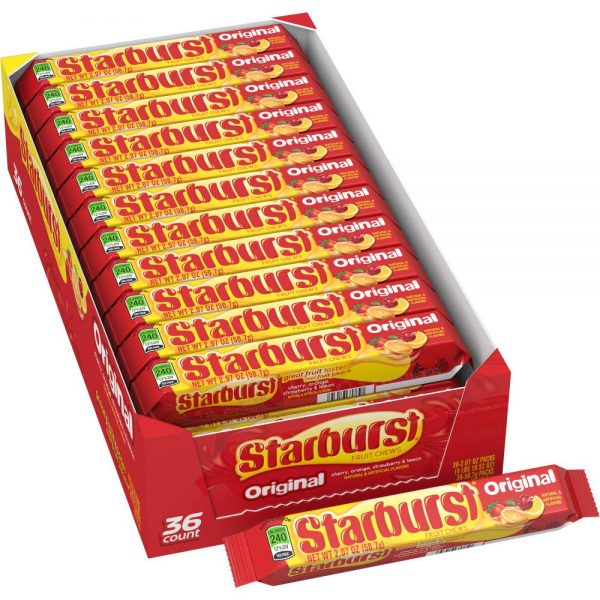 Click Here to Buy Amazon
Founded by Ethan Lee, Starburst is a production of The Wrigley Company, which in turn is a subsidiary of Mars, Incorporated. Starburst was first sold in the UK with the name Opal Fruits, in flavors of strawberry, orange, lime, and lemon. Essentially, it is a soft taffy-like candy in fruit flavors.
In the US, Opal Fruits was launched as M&M's Fruit Chewies, and was later named Starburst in the 1960s. The original flavors of this candy include strawberry, lemon, orange, and cherry. Its tropical line includes pina colada, mango lemon, cherry kiwi, and strawberry banana. The blackcurrant flavor was added later. This soft fruity candy is a favorite among kids and adults alike.
---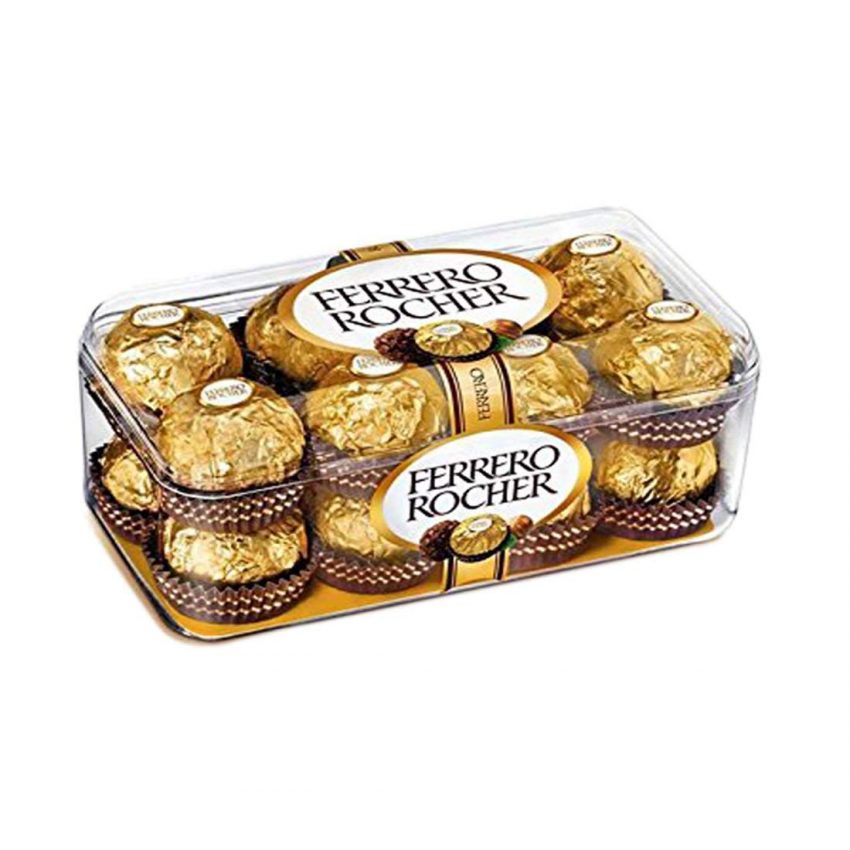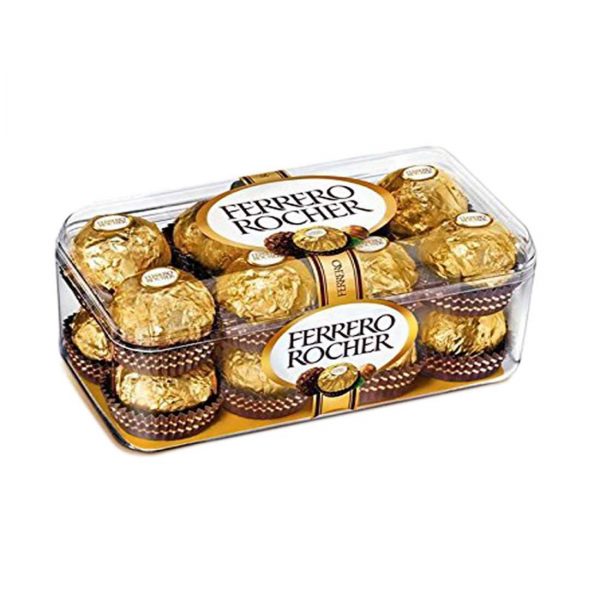 Click Here to Buy Amazon
The Ferrara Candy Company is the American subsidiary of the Ferrero group, responsible for manufacturing the world famous chocolate balls, Ferrero Rocher. Based in Chicago, Illinois, Ferrara manufactures candies and fruit based confectionary of various kinds. They make both Ferrara Pan and Farley's & Sathers brand of candies.
Some of their offerings include Atomic Fireball, Red Hots, Black Forest, Bobs Candies, Brach's, Chuckles, Jujyfruits, Now and Later, Boston Baked Beans, Jaw Busters, Laffy Taffy, Lemonheads, Fruit Stripes, Nerds, Super Bubble, Trolli, and Rain-Blo. If you're looking for sweet and sour fruit candies, your search ends here.
---
There are several other chocolate and candy brands in the USA, and each brand produces different varieties of delicious candy. Let us know which one is your favorite!