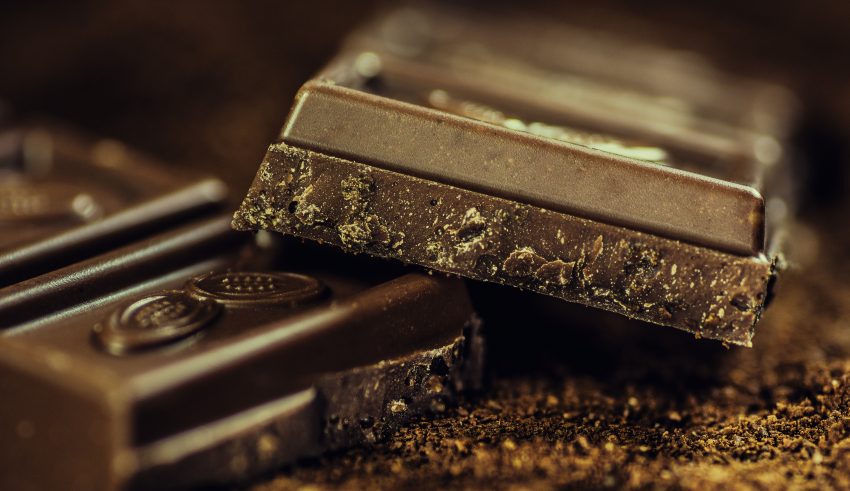 It is a well-known fact that Switzerland produces some of the best chocolates and cheese in the whole world. Swiss chocolates are widely favored by chocolate lovers over any other kind of chocolate. That is mostly because of its smooth texture and heavenly taste. Although there are several varieties of Swiss chocolates available in the market, you will be hard-pressed to find one that is not delicious.
Most of the Swiss chocolate brands have been in production for centuries. They have specialized chocolatiers who have dedicated their lives to making the best chocolates in the world. Switzerland has the highest consumption of chocolate per capita, hence it is obvious that they would have many great brands, which are also available in other parts of the world.
We bring to you the top 10 best Swiss chocolate brands in the world. Make sure to try each one of them at least once!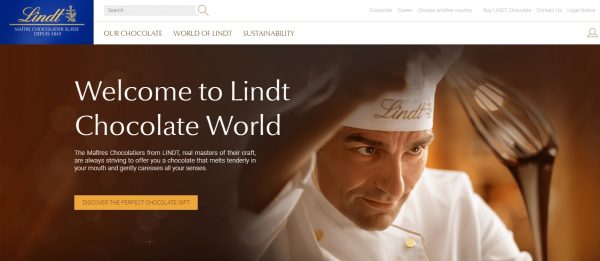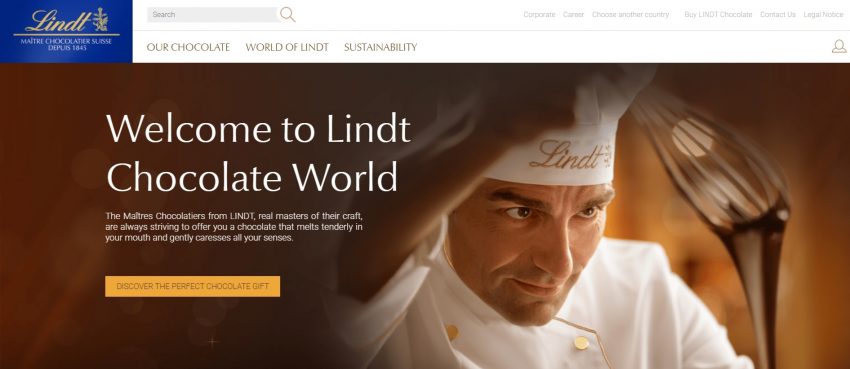 Lindt is one of the most popular Swiss chocolate brands in the world. Established in 1845, Lindt has now reached a worldwide market through its product quality and variety. From chocolate bars to truffles, you will find several attractive options from this brand. It also offers seasonal confectioneries, liqueurs, ice cream, and other desserts.
Some of their chocolate bar flavors include mint, lime, orange, white coconut, black currant, almond, pineapple, extra creamy milk chocolate, toffee crunch, caramel, Wasabi, strawberry, chili, raspberry vanilla, sea salt, etc. Their famous Lindor balls are a delight for any chocolate lover. Lindt has factories in several countries, including the USA.
---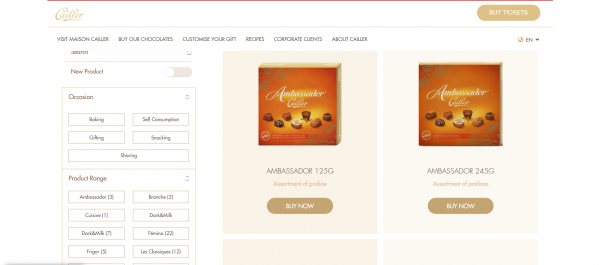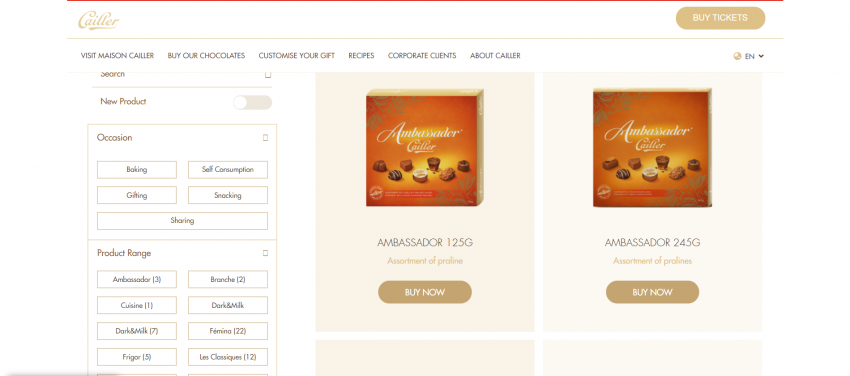 Cailler is technically the world's oldest Swiss chocolate brand. It was founded in 1819 and later bought by the chocolate giant Nestle in 1931. The first Cailler factory is still located at the foothills of Gruveres. Interested people can visit the site to get educated about the brand's history, manufacturing techniques, and ingredient sourcing.
Some of the Cailler chocolate flavor varieties include dark chocolate, caramel, salted caramel, cooking chocolate, hazelnut, almonds, milk chocolate, cranberry, honey nougat, chocolate powder, and much more. The chocolates are made at Maison Cailler in Switzerland.
---
Milka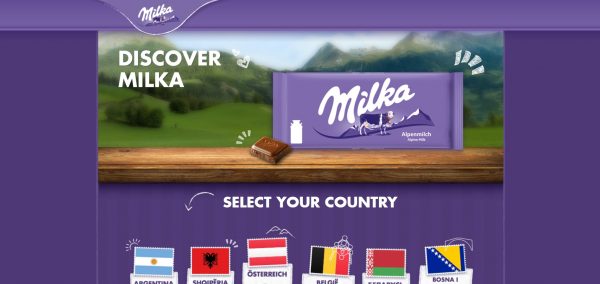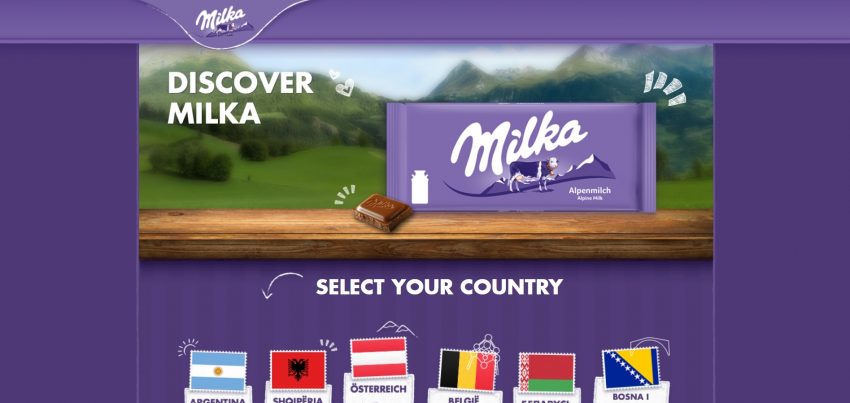 Milka is a Swiss chocolate brand that was originated in Switzerland but is now based in Germany. It has been producing delicious chocolate for more than 100 years. Its chocolate is available in the form of bars, biscuits, cookies, and novelty shapes. Its brand ambassador is a purple cow with a bell around her neck.
Milka chocolate bars are sold in flavors like Alpine milk, broken nuts, strawberry yogurt, Milka and Oreo, white chocolate, whole hazelnuts, caramel, choco swing, raspberry cream, cow spots or happy cow, etc. It also produces toffees in milk chocolate and caramel and hazelnut flavors.
---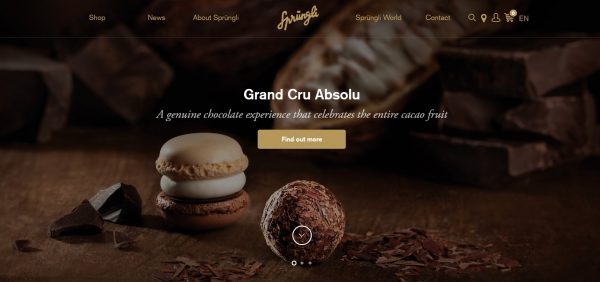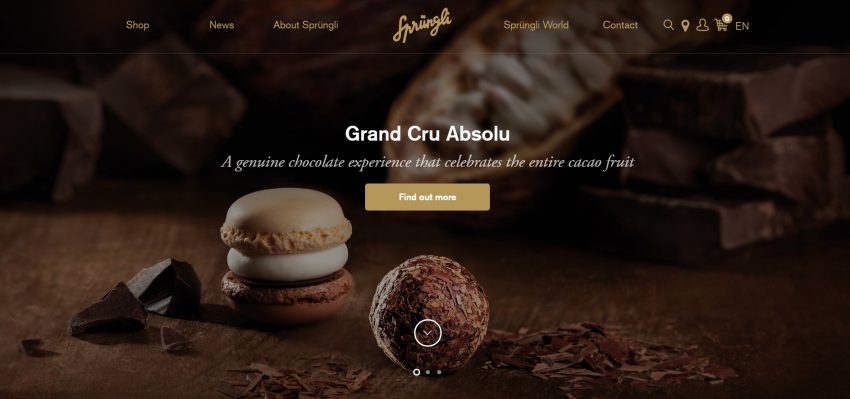 This luxury confectionery brand was founded in 1836 and has been known worldwide for its finest chocolates and macarons. You will find chocolate bars, balls, truffles, and many more options here. This brand guarantees high-quality ingredients, delectable taste, and fancy packaging.
Some of their chocolate varieties include soft hay milk chocolate, broken chocolate, Cuba chocolate, dark chocolate, hazelnuts, almonds, etc. Their macarons, known as Luxemburgerli, as popular all over the world. Sprüngli also sells desserts, pastries, and ice cream.
---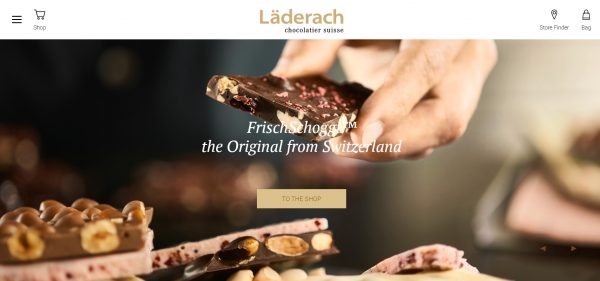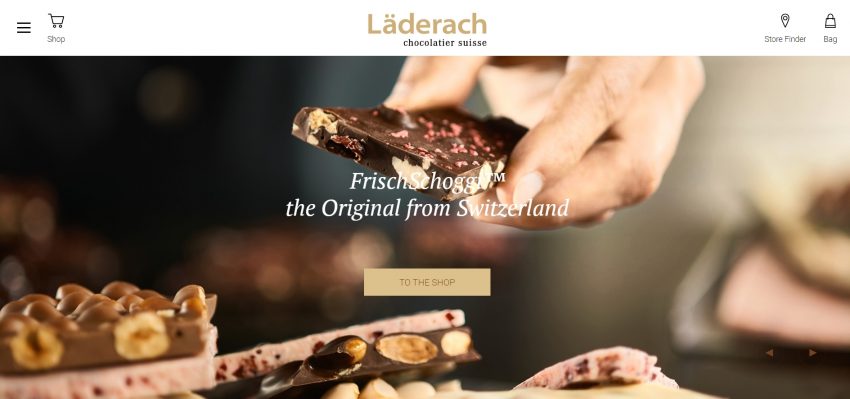 The Läderach AG brand was established in 1962, after which it pioneered the production of the revolutionary thin-walled truffle spheres. This company is known all over the world for its signature chocolate and candies. Their website gives a detailed description of their production and marketing process.
Läderach chocolates come in assorted bags and boxes which can be attractive gift options. Their liqueur and champagne chocolates are also delicious and reasonably priced. Flavors include orange, hazelnut, almonds, dark and milk chocolates, caramel, white chocolate, etc. You can also buy biscuits, pralines, and seasonal chocolates here.
---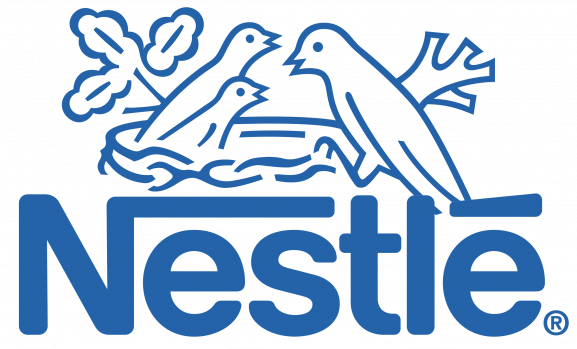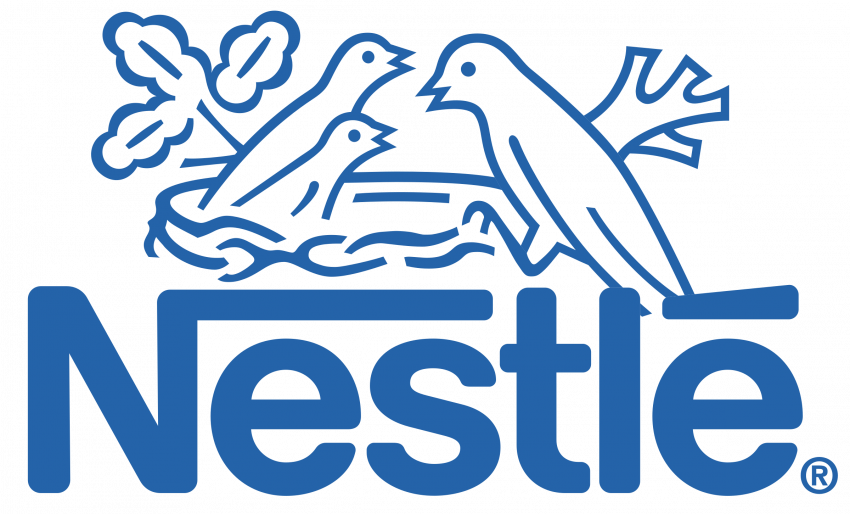 Nestlé has been a household name for over a century and serves customers in more than 189 countries, from their 447 factories around the world. This brand has ventured into food items beyond chocolate as well, like baby food, bottled water, medical food, pet food, snacks, cereal, coffee, etc., but it is best known for its variety of Swiss chocolates.
The Swiss chocolate division of this company produces several kinds of chocolate bars, in flavors like milk chocolate, fruit and nuts, almond and hazelnut, dark chocolate, choco chunks, milk crunch, and lots more. Their KitKat wafers are popular among children and adults all over the world.
---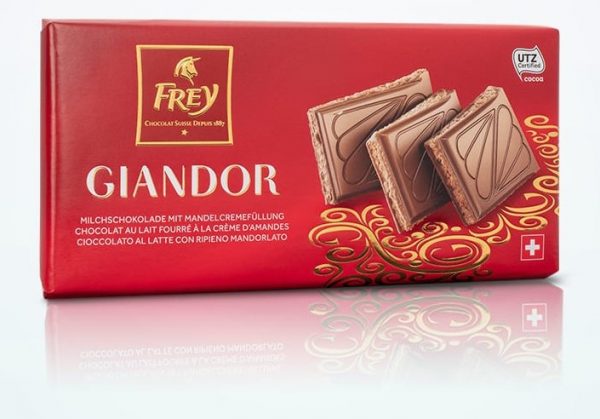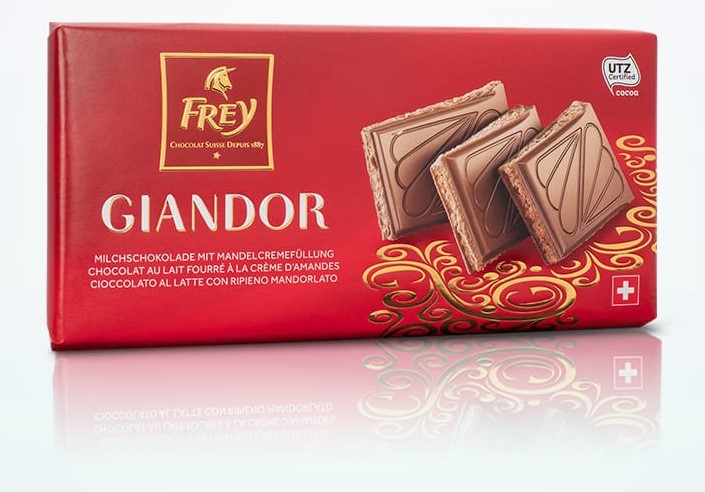 Giandor is part of a chocolate company located in Switzerland, with all their products being organically produced there. It is owned by Frey AG, which comes under the Migros Corporation. Giandor sells different kinds of Swiss chocolate bars, cubes, candies and other desserts.
Giandor is available in dark, milk, and white chocolate varieties. You will get chocolate in the form of bars, cubes, balls, and powder. Their pralines are also mouth-watering. Giandor is a part of Frey, which itself offers several varieties of smooth and nutty chocolate bars. Their dark chocolate with almond filling is to die for.
---
Camille Bloch SA Chocolates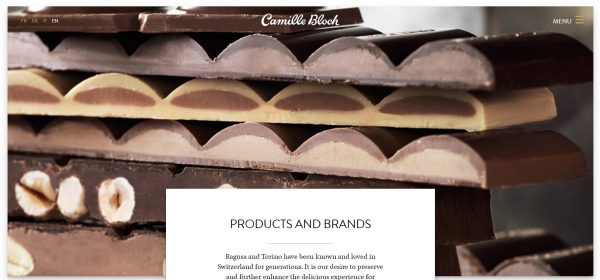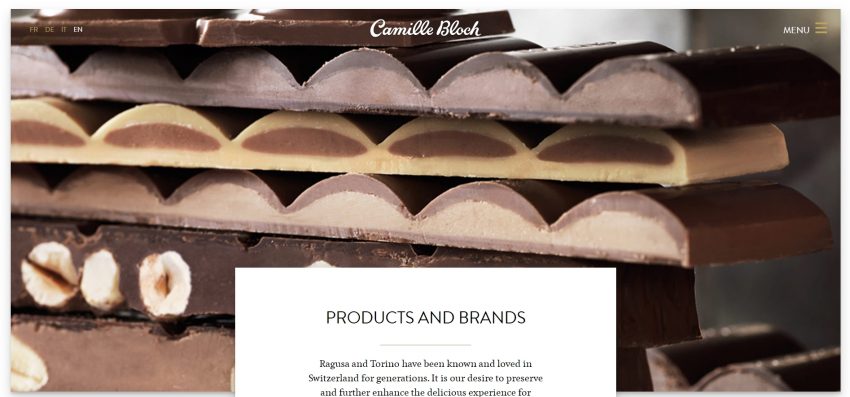 Chocolate Camille Bloch SA is a family-owned traditional chocolate company based out of Courtelary in Bern, Switzerland. It was established in 1929 and is now in its third generation of the chocolate-making business. this company believes in sustainable manufacturing and corporate governance.
They also have a visitors' center, chocolate museum, and manufacturing plant that is open to the people. You can also make your own chocolate and try their coffee and pastries there. Their two trademark chocolates are Ragusa (original Swiss chocolate with hazelnuts and other fillings) and Torino (the chocolate with a touch of Dolce Vita, as described).
---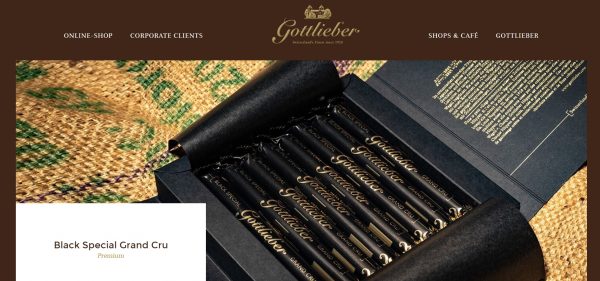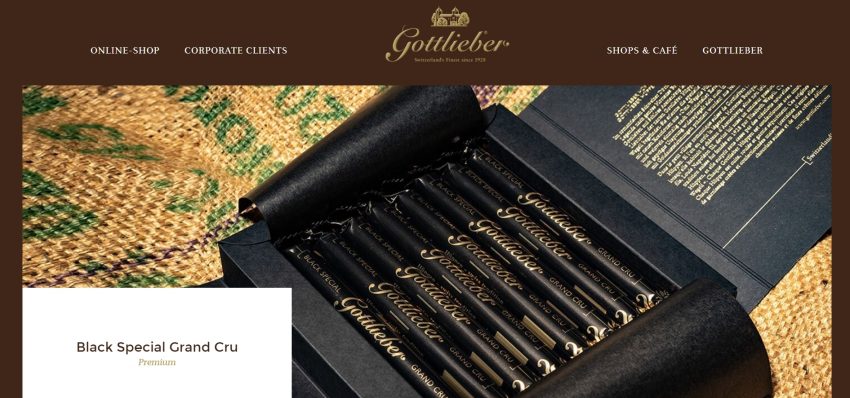 Gottlieber is a popular Swiss chocolate brand that has been featured in many international lists. It was founded in 1928 by Elisabeth Wegeli and has stood strong since then. They have several products like rolls, chocolate bars, Easter bunnies, truffles, tartufi, and other chocolate products.
Gottlieber has a reputation of never using artificial ingredients or preservatives. They have seasonal and festive gift baskets, specially customized items for events like Mother's Day, stay at home- home office box, flower sets, and much more. These are perfect to gift to your loved ones as well as indulge yourselves.
---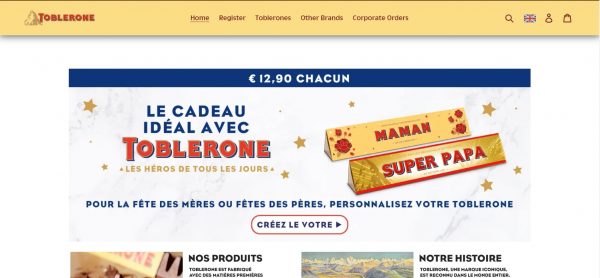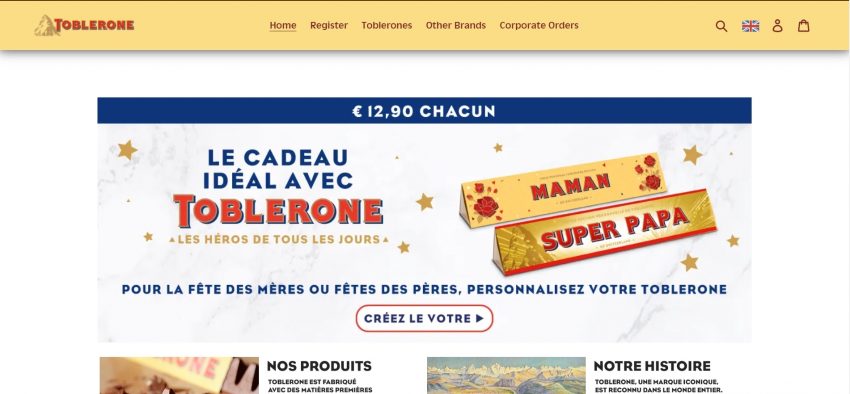 Toblerone is an extremely popular Swiss chocolate bar brand that is available around the world. Its main production is carried out in Bern, Switzerland and the city's bear symbol holds a place in the chocolate's logo. Toblerone is distinguished by its unique shape, which is like multiple triangular prisms joined together by a common base.
The different flavors of Toblerone include plain chocolate, white chocolate, milk chocolate filled editions, snow top, pralines, fruit and nut, honeycomb crisp, Berner bar, crunchy salted almond, and crispy coconut. It is also available in the OneByOne format, in which individual prisms are separately wrapped.
---
There are scores of other great Swiss chocolate options available for you, like Maestrani, Favarger, Caotina, Coop, Suchard, etc. Let us know which one is your favorite!