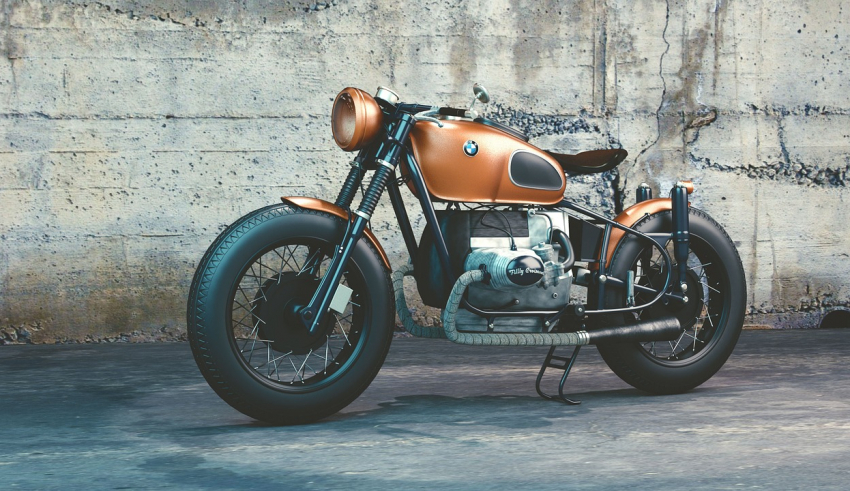 It takes a lot more than a few automobile engineers and a sales department to be a successful bike company. Strategizing the marketing, sales and accounting strategies is just a very small part in making a bike brand a household name, the bigger part is of those countless man-hours spent in creating that perfect model of the bike that everyone would like.
The manufacturing and sourcing of the parts of any bike takes all the efforts to handpick just the best ones from the available ones in the market. They are also improvised by automobile engineers to make them lighter, to add efficiency and to look good. All the parts of a motor-cycle are tested before they are fit into working machinery.
But it's not the end. Many covers are designed in order to cover the engine and give shape and recognizable face to the bike. After the exhausting system of trial and errors, a designer model is produced, which looks good enough for the people to like.
This is the story of bikes and making of the best brands is done when this process is continued thousands of times to create the range of bikes which carry the name of brand forward. The brands get recognition from these bikes and the future production of bikes gets recognition from their brand names.
In general, there are three types of bike brands that we can make out: The first one is Regular, the affordable, functionally good for daily use, the Sports bikes which are used for racing and other extreme bike sports and the third one is the Luxury in which the bike is the for the sheer pleasure of riding and showing off wealth.
Here we are discussing top 10 brands of bikes in India and how they became what they are right now. Along with their stories, we'll also be discussing their USP and a few popular models that are loved by millions of Indians.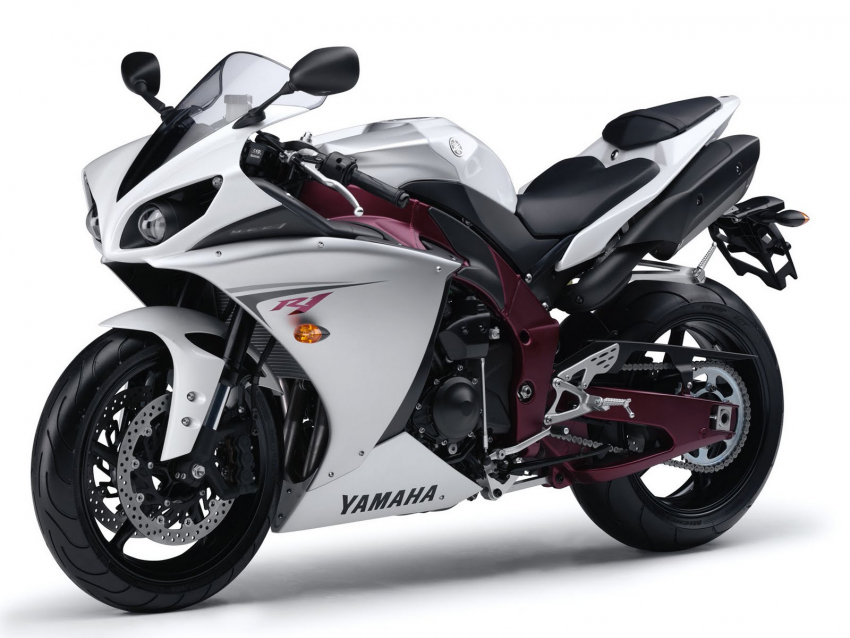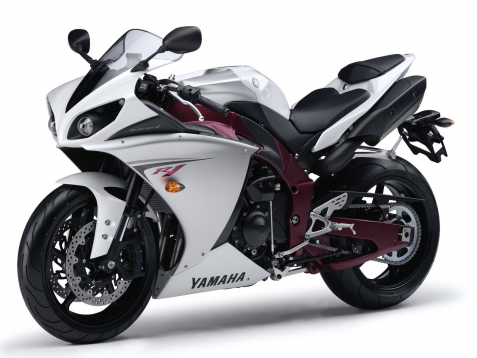 All Yamaha Bikes List with Reviews & Price
Yamaha motors was an original company from Japan which started operating in India as a joint venture in 1985; and has ruled the heart of bike-lovers in the country ever since. It became an independent subsidiary of Yamaha Motor Co., Ltd, Japan. Mitsui & Co., Ltd. entered into an agreement with Yamaha Motor in 2008 to come to be India Yamaha Motor Private Limited, a joint investor.
Ever since its inception for the first time, Yamaha Motor-cycles had made a good impression of its users and gained popularity very quickly. Not only has it become a household name for luxury bikes in India, but is also a status symbol among youngsters these days.
USP:Robust Engine and great metallic body.
Models:VMAX, YZF R1M FAZER-FI, FZS-FI, SZ-RR VER 2.0, Saluto
Type: Luxury
Royal Enfield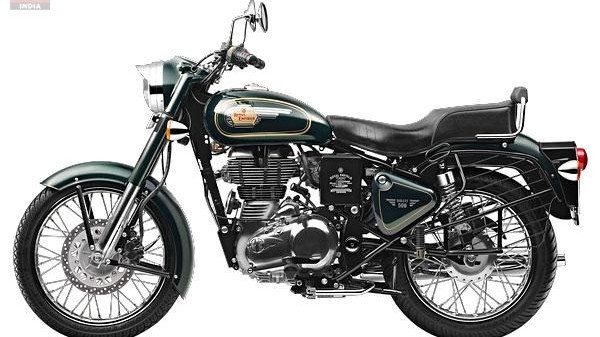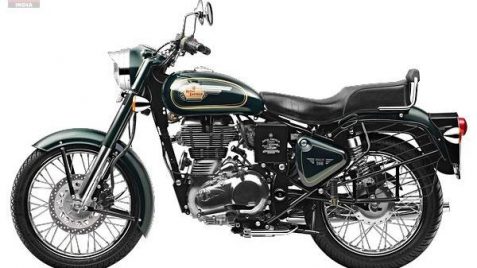 All Royal Enfield Bikes List with Reviews & Price
Initially called the Enfield cycle company, it got the license of using the title 'Royal' by the Crown in 1890. This English bike company is one of the oldest companies that are still running successfully. This used to be a weapon manufacture company when it started, but in 1909, it made a motorcycle which was amazing for that time, a pure form of innovation.
It has never looked back ever since. Afterwards, it started making lawnmowers, bicycles, motorcycles, and stationaryengines.Today, it is a world renowned company making the most handsome and expensive bikes in the whole world. In India, its market is not limited to the high-class rich people; in fact, even the middle-class demographic is saving money to buy a Royal-Enfield to flaunt in front of others in the locality.
Royal Enfield is also making medium range bikes to reach more people.
USP: Masculine look and the brand name associated with being among world's first motorcycle companies.
Models: The bike models are categorized in 5 categories: Café Racer, Cruiser, Retro Street, Standard Street, Himalaya
Type: Luxury
Honda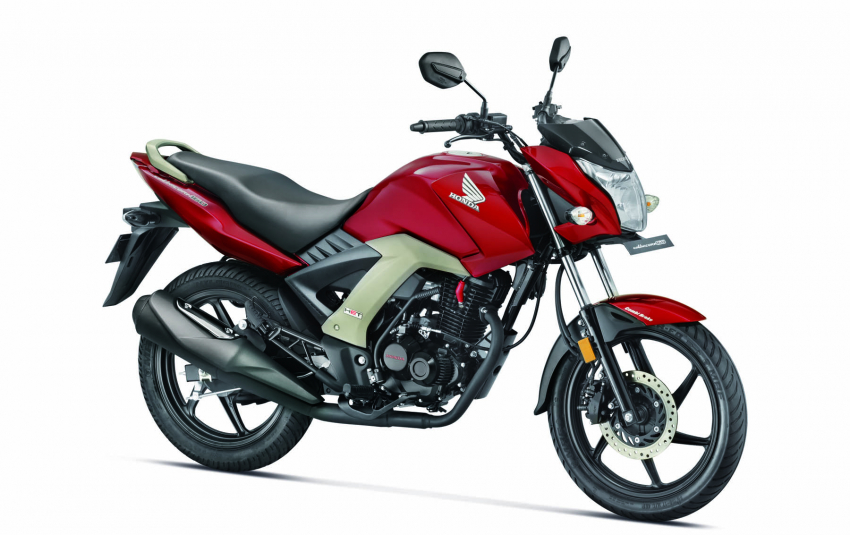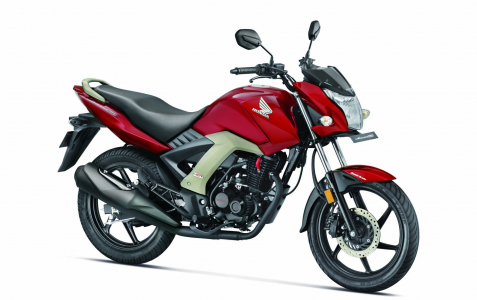 All Honda Bikes List with Reviews & Price
The parent company of Indian Honda Company, as we know it, is Honda Motor Company Ltd., Japan. Honda came to India in 1999, established its market here, and soon after, started ruling the two-wheeler market, starting from the cost effective daily-use bikes and scooters to high end sports bike, Honda has done a remarkable job in bringing the people the bikes for their needs, as well as their hobbies.
Honda boasts of its high production manufacturing units which can, cumulatively, produce about 5.65 million units per year when fully operating. This excludes the latest scooter plant which was inaugurated in February 2016, which has the capacity of producing 1.2 million units per year. Not only this, Honda also claims to produce high quality products which are prepared by eco-friendly technology.
USP:Sturdy and stylish bike models which are easy to maintain.
Models:Stunner, Shine, CD100, Livo, Dream, CBR, Activa, Aviator, Navi, CB Unicorn.
Type: Regular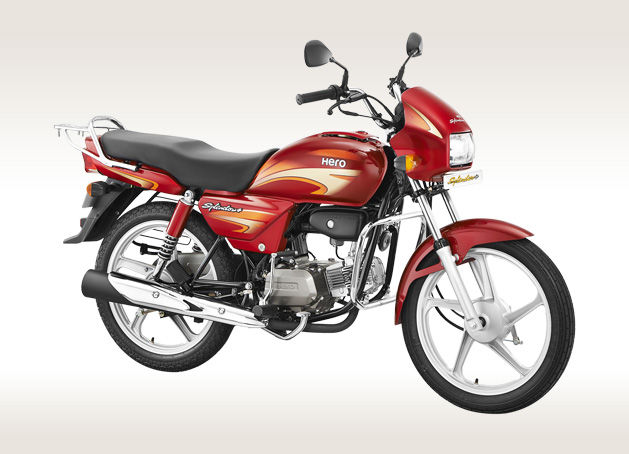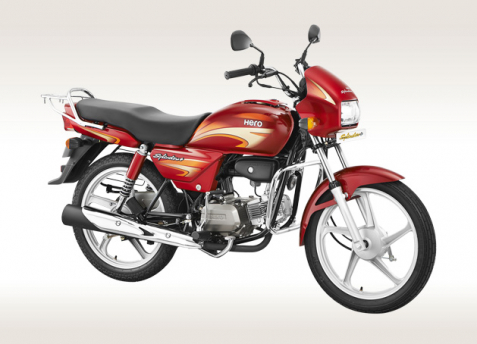 All Hero Bikes List with Reviews & Price
Formerly Hero Honda Motors Ltd., Hero MotoCorp is the world's largest manufacturer of two-wheelers. There was a time when 'Splendor' was the only thing people thought of when they thought of bikes. In small towns, that hasn't changed much; in bigger cities though, people have diversified their choices and moved on to sporty-looking bikes.
Ever since Hero MotoCorp became the world's largest manufacturer of the two-wheelers and also the largest seller of the same, it has never left its number 1 position in the market. It has been the undisputed number 1 for past 15 years, and continues to remains so, which is incredible for any company. As far as bikes are concerned, the Hero bikes give maximum output for the cost and maintenance is also easy.
USP:Low cost of purchase andmaintenance, high mileage vehicles.
Models:Karizma, Xtreme, Hunk, Impulse, Achiever, Ignitor, Glamour, Passion, Splendor, Duet, Maestro, Edge, HF Dawn, HF deluxe etc.
Type: Regular and Sports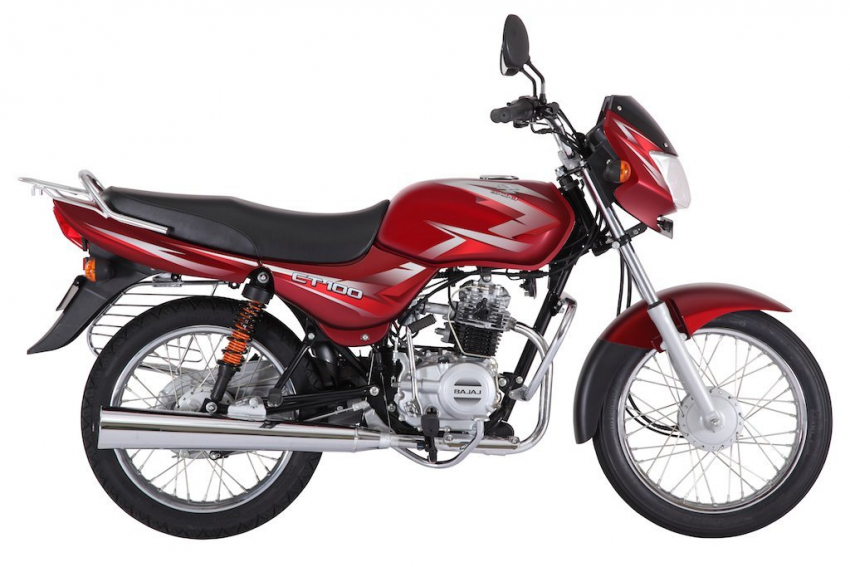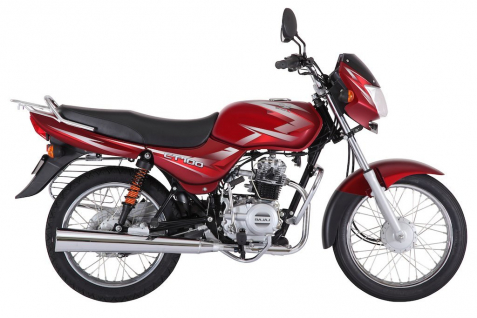 All Bajaj Bikes List with Reviews & Price
One of the oldest and most trusted bike brands,Bajaj was there even when there were no bikes for general public use. That time, it used to make scooters and home appliances. The era of scooters is over, but Bajaj is still the most sought after brand for motor-cycles and home appliances, lighting, iron and steel, insurance, travel and finance.
For two-wheelers, Bajaj has been the household name for a very long time. It is world's third largest two-wheeler manufacturer and the world leader in first & last mile transportation.Bajaj has made quality two-wheelers and three-wheelers and made its mark as a quality brand. Bajaj has also launched a quadricycle.
USP: Good quality two-wheelers under trusted brand-name.
Models: Pulsar, Discover, Avenger, Platina, Boxer, CT and V
Type: Regular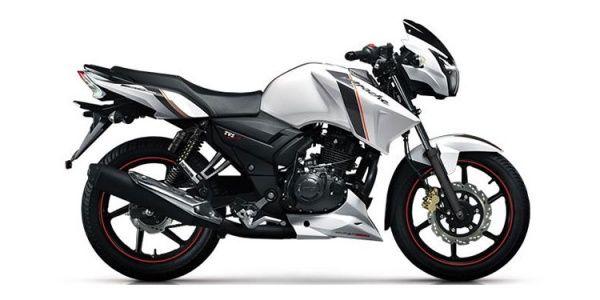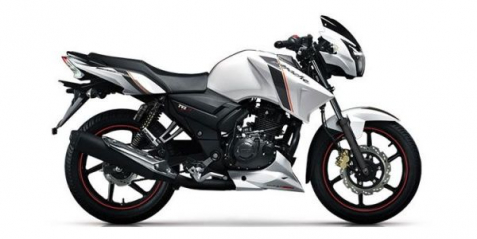 All TVS Bikes List with Reviews & Price
TVS is the third largest manufacturing company of two-wheelers in India, with the annual production capacity of 3.2 million units per year. TVS is one of those companies which anticipates the needs of the customers and designs and develops new products which comply to the needs of the changing life-style these days.
TVS motors builds two-wheelers for everyone, from affordable sports bike range of Apache to comfortable daily driving motorcycle range like Victor, from the trendy scooter Jupiter to light weight Scooty Pep+ for outgoing girls. Not to mention, a lower range of two-wheelers, the mopeds which are affordable for people who do not have big-enough bucks to spend on vehicles.
USP:TVS bikes are comfortable and have great shockers for a comfortable drive.
Models:Apache, Phoenix 125, Victor, StaR City+, Sport, Max4R, Jupiter, Wego, Scooty Zest 110, Scooty Streak, Scooty Pep +, XL mopeds.
Type: Regular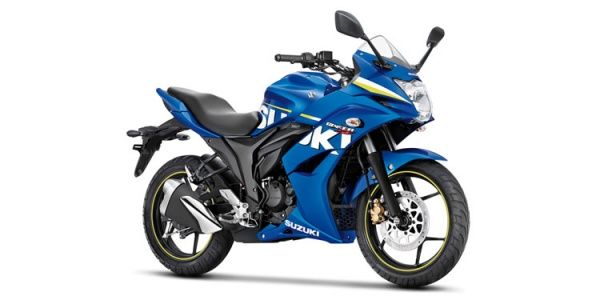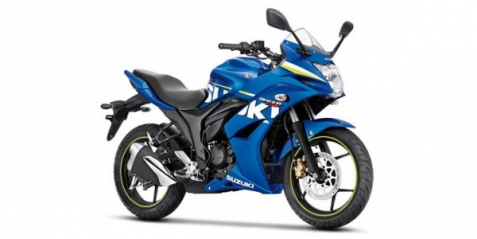 All Suzuki Bikes List with Reviews & Price
Suzuki is the manufacturing company based inJapan and is the leader ofautomobiles all-over the world, for four-wheeler vehicles, for four-wheeler vehicles, it is not any less in the two-wheeler industry.Suzuki Motorcycle India Private Limited makes bikes that have sporty look to flash and high quality specs to flaunt.
Starting from the parent company Suzuki Loom Works 1909 as a weaving looms manufacturing in a small town in Japan, Suzuki reached other parts of the world in year 1962 for the first time, when it entered a race and the rider won the championship. Suzuki has been making, innovating and renovating better race-bikes ever since. It also makes some daily use bikes and scooters which are also performing well in the market.
USP:High performance race bikes.
Models:Gixxer, Slingshot,Hayate, Access, Let's, Swish, GSX, Hayabusa, Intruder, V-storm, ATVs (Ozark, Quadsport)
Type: Sports and Regular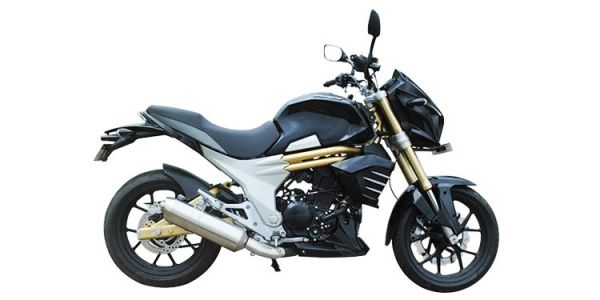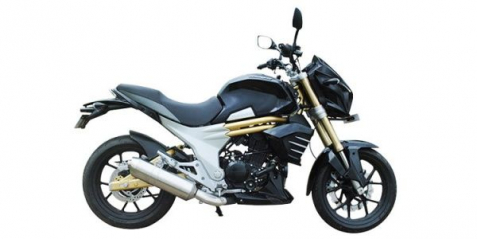 All Mahindra Bikes List with Reviews & Price
Mahindra is known for its high utility turbo duty vehicles. Whenever someone thinks of Mahindra, the first thing to come in mind is the guarantee of strength and stability. It is the first Indian company to compete in the FIM Moto3TM Motorcycle Racing Championship, following which it stepped in the two-wheeler market in 2013.
So, even though Mahindra is a new name in two-wheeler market, but it is an awaited and awarded brand. It has released just a few models of two-wheelers, but for a new brand in the market, it is good enough and seems to have a lot of potential yet to be discovered.
USP:Strong and sturdy two-wheelers.
Models:Gusto, Mojo, Centuro, Duro DZ, RodioUzo, GenZe
Type: Regular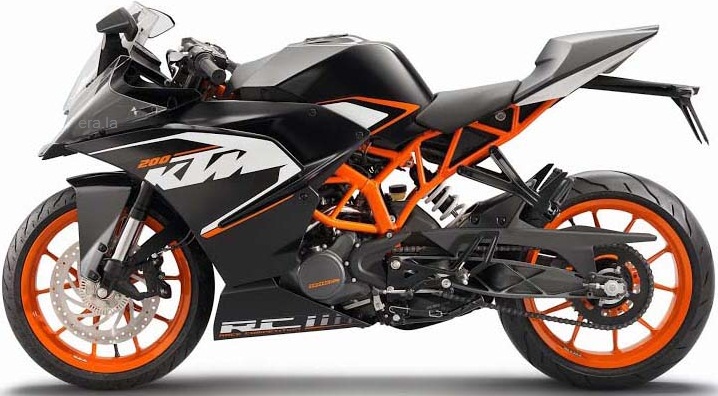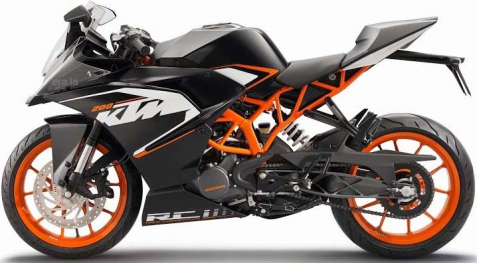 All KTM Bikes List with Reviews & Price
he slogan "Ready to race" says it all. These are the exclusive range of high–end sports bikes thatare most wanted by the racing enthusiasts and the bike collectors. KTM bikes have their own position in the market and are undefeated by any of its competitors in the market.
As mentioned in the website, their vision is 'Adventure, Purity, Performance, and Extreme'. These adjectives though sound very far-fetched, prove their appropriate use for KTM bikes range. It is made for the paces hard to reach, speeds difficult to attain and power tough enough to take on to any adventure.
USP:The true racing sports bikes with high-performance engine.
Models:MX, Enduro, Freeride, Travel, Sports Tourer, Naked
Type: Sports
Harley Davidson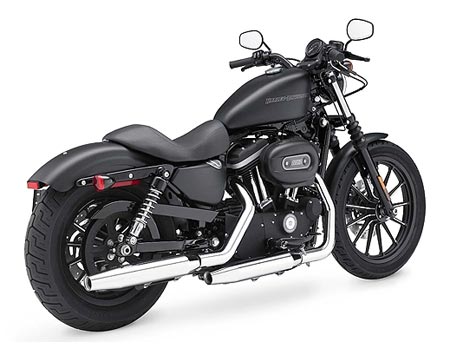 All Harley Davidson Bikes List with Reviews & Price
Harley-Davidson India is a wholly-owned subsidiary of Harley-Davidson, Inc, USA, which was founded in 1903.This American motorcycle company has released models which have become the heart-throb of millions. The most awarded bike designs of all, Harley Davidson bikes are those to die for. Its looks are classic, which set it apart from the whole crowd of other bikes. It represents class and luxury.
The operations of Harley Davidson first materialized in India in August 2009, and the first dealer was opened in July 2010. After that Harley Davidson started assembling its bikes in India, and is doing so in its CKD assembly unit inHaryana ever since.
USP:Classy looking luxury bikes
Models:13 models are there in each of the 5 platforms – Street, Sportster®, Dyna®, Softail® and Touring. Some of these areHarley-Davidson Street 750, Iron 883, 1200 Custom, Forty-Eight, Roadster, Street Bob, Fat Bob, Fat Boy, Heritage Softail Classic, Road King
Type: Luxury
Next read: 10 Best Car Manufacturers in India for 2018 You Need To Know
Conclusion
These are the best bike brands in India featuring all the three categories. But for daily use, the bikes in regular category are most popular and are making biggest numbers in sales, leaving behind the more-expensive sports or luxury brands.
These bike brands are making their names, and are especially sold in high numbers in India as more than 70% of its population is dependent on two-wheelers for their daily commute. The reason for it could be that they are cheaper than any standard car and also save time, in the congested Indian roads. Most of the people living in villages, small towns and old parts of the cities in India buy bikes for their daily use owing to the narrow streets and damaged roads in these places.
These brands make sure that they build high quality shockers, engine, body and other parts to make them fit for use in difficult conditions. Also, the mileage becomes another factor in the popularity of the bike. Fully functional bike which looks great, if doesn't give great mileage, is left behind and the one which gives good mileage is bought even if it is not so good-looking.
Keeping that in mind, these brands have been chosen by the users for years for a great riding experience.
There are all kinds of experiences in riding your bike. Regular, which are highly functional and give excellent mileage, are cost-effective and will take you to any destination you need to go, strong and supportive, like a best friend; Sports, which are exclusively made with powerful engines to be strong for the adventurous people who don't calculate where their next step would fall, and can enter in a rough terrain; or Luxury, which are the made to display your class, wealth and taste, to tell people which group of society you belong to, elite and sophisticated.
So, what kind of riding experience are you looking for?