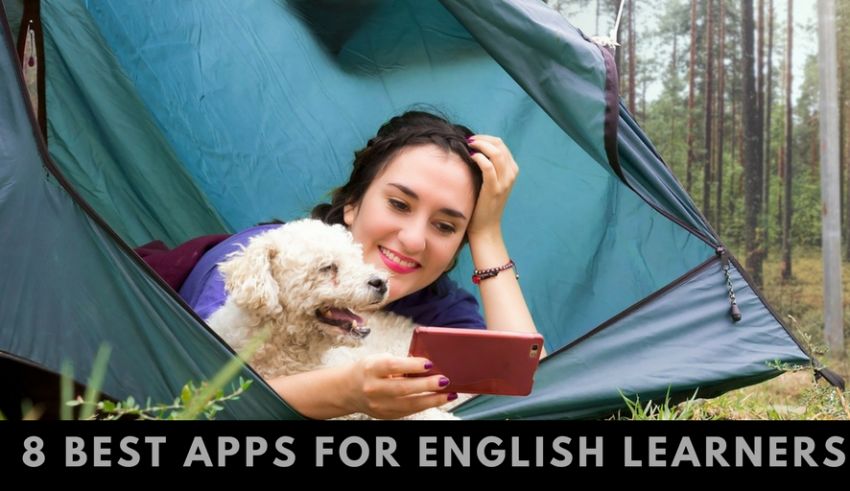 Achieving proficiency in a language is no joke but a few apps have taken the market by storm. These apps help you master the language of your choice in no time.
Learning English can be tricky with extensive grammar and pronunciations to deal with, to solve your ordeal we have curated a list of apps delivering the best results with scientifically proven methods of facilitating English education.
These apps have a range of features including audio books, bilingual books and much more. Moving on we reveal the best apps to consult while learning English.
Here are the hand-picked apps for who want to learn English in random listings:
Duolingo –
Editor's Pick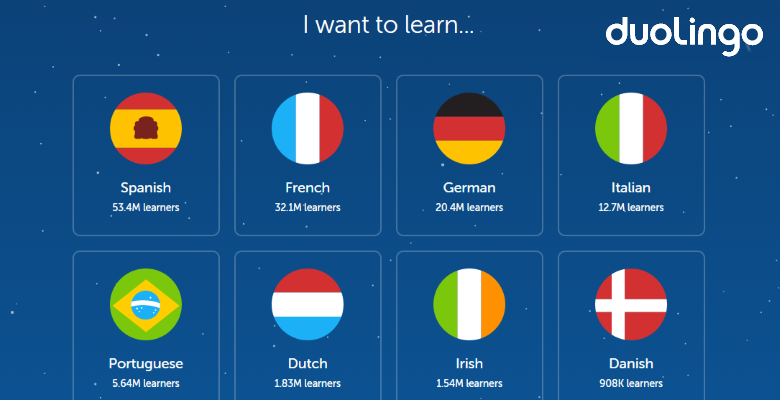 Great usability and simpler navigation are not just the two factors that set this app apart. This app works best for people who want to make learning fun and stress-free. Every time you make mistakes you lose lives and lingots are awarded for completing sections and lessons.
The intention behind this app seems to facilitate English learning in the form of a game to keep its learners entangled. Complete with intelligent assignments this is a truly wonderful app and not to mention that this app here is completely free of cost.
Rosetta Stone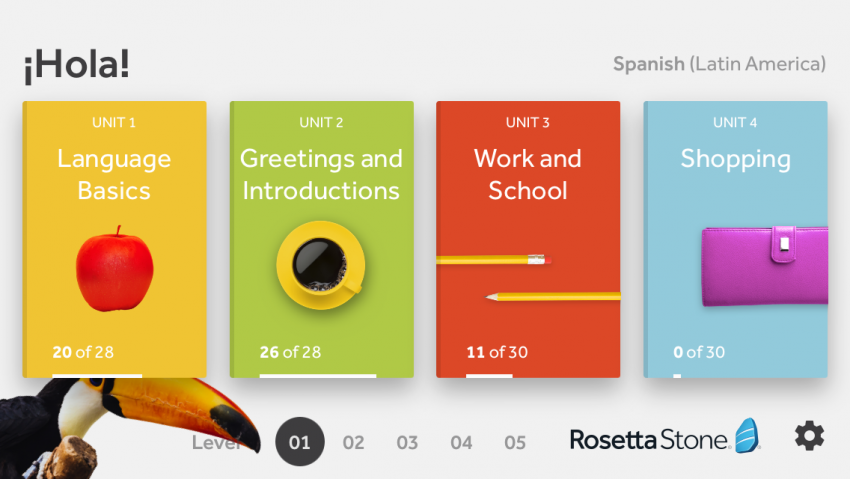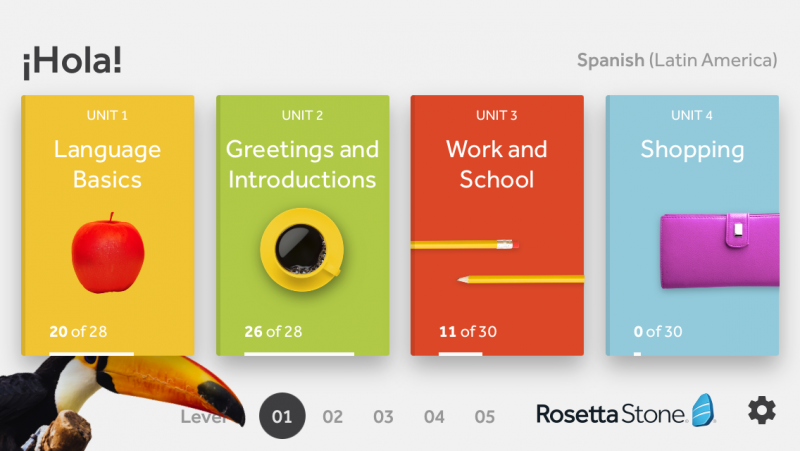 This app here does not have a free version but has a tremendous market reputation. It has a slightly different structure to facilitate learning, it uses vocabulary, reading, writing and speech recognition. Personal progress can be tracked by means of various difficulty levels and an interactive interface makes it a really effective option to consider.
ABA English
The app comes with free and premium modes and it's noteworthy to mention that the free version contains 144 video lectures to inculcate English grammar completely. Once the user has registered their account on this app, they are required to choose their level of difficulty and proceed accordingly.
Complete with assignments for self-practice to assessment for evaluating progress, this app here ranks high when its popularity among English learners is considered.
Check Also: 19 Best Breaking News apps in India for Android & iPhone
Beelinguapp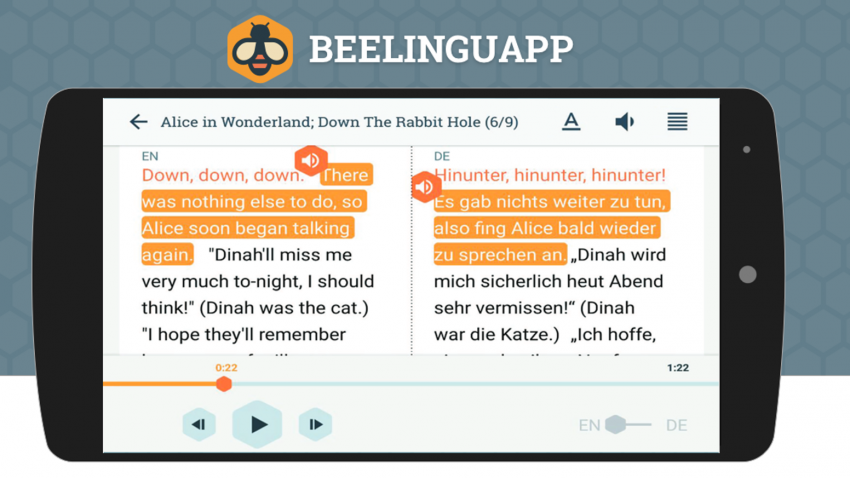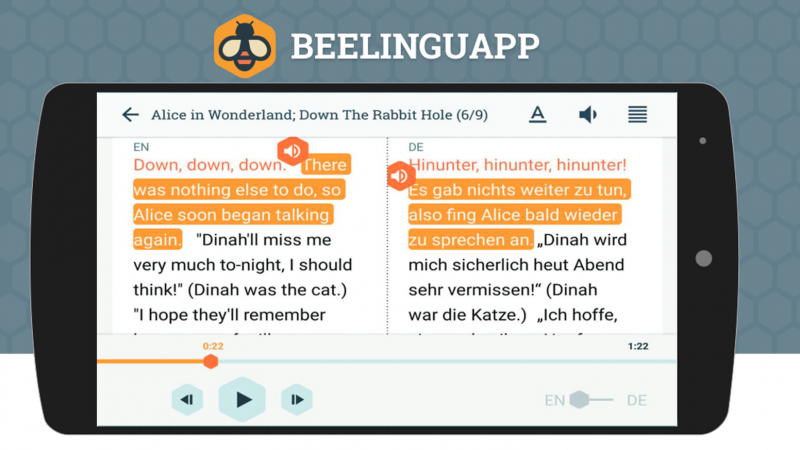 This gem of an app gives you the freedom of selection within 24 bilingual books each one curated with its very own audiobook to deliver best learning experience. This app doesn't require you to keep the app open for listening to its audiobooks keeping in mind the convenience of its users.
The current free version of the app contains advertisements and lags behind in terms of audio quality which is not excellent but can easily surpass mediocrity.
 Tandem Language Exchange
Language exchange can be a relatively difficult concept if you are new to it. Two people are involved in this process, thus its popularly known as the bicycle process. The learner communicates with the speaker of his target language to learn the language. This is exactly how this app works, it has three components of utmost importance namely community, tutors and chats.
Once you send in your application to join the app it gets verified by the staff of Tandem, once you are done your profile will be linked to your facebook profile t get you started.
There are two ways to use this app, by means of the first method you team up with a fellow user to learn a language which is the free option or else you go for the paid option where you connect with a verified professional tutor to learn the language.
Unlike the other apps in the series, this one is a community-based learning program.
Speaky language exchange
Language exchange apps are community-based learning apps as mentioned earlier involves two people. This app helps you learn English and make new friends. It has free and premium options to choose from.
This app offers points for being active on their platform which boosts your motivation to learn English.
Memrise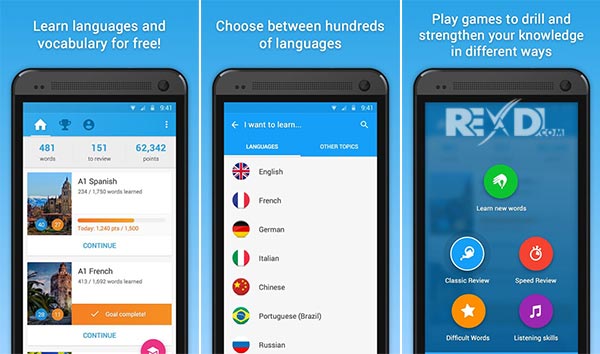 A flashcard based learning app that uses heavy doses of mnemonics to help you retain everything you learn. This is a very different approach compared to the other traditional English learning apps. It renders the use of user-curated courses to meet the needs of different users. Comprehensive quizzes help you to asses your progress.
This app is great for building vocabulary.
Hello English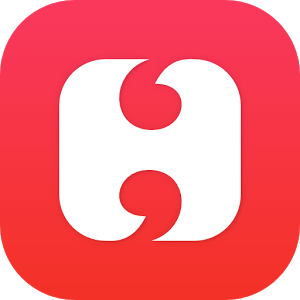 The most coveted and convenient English learning app for Indians has to Hello English. This app exclusively supports Indian regional languages like Hindi, Punjabi, Gujarati and the list goes on.
There are 250 lessons and inbuilt dictionary to facilitate English learning.
It supports a chatting option to clear doubts with the help of professional tutors to further enhance the overall experience.
 Verdict
Hello English stands to be an excellent app for those wishing to master English in their native Indian language.
All those users who want an element of fun in their learning routine must try using Duolingo.
If the classic version with high-quality content is what you are looking for then Rosetta Stone is a must buy.
In case you love the social media interface and love to interact with new people then Speaky language exchange app suits you best.
Beelingu is a great app based on its overall performance and simple yet convenient interface. If you do not have any specific criteria on your mind then Beelingu is exactly what you need.