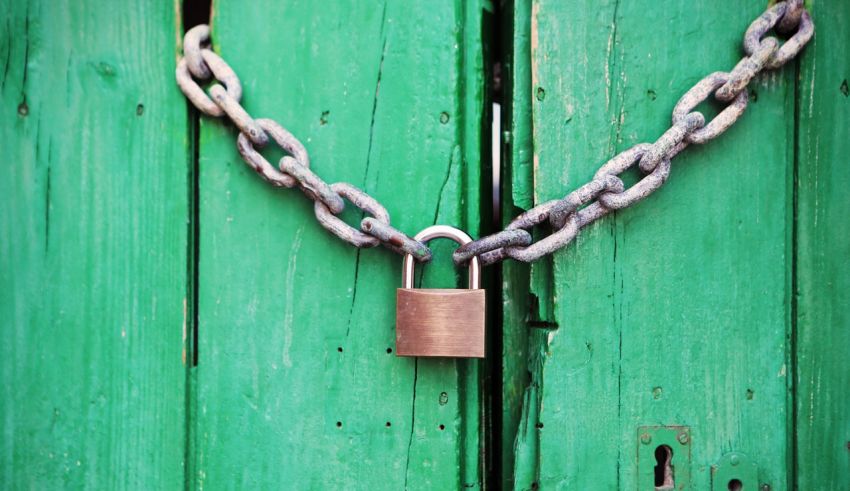 Android has become one of the most favorite operating systems for smartphones and tablets in today's generations. Although Android boasts of its extremely customizable features and accessories to go with its exceedingly user-friendly interface it lags behind in terms of security. Prevent your private Data from going in the hand of intruders with simple and easy to install app lockers.
Even though latest models of smartphones come equipped with ultra-modern versions of fingerprint scanners, face recognition and voice recognition it is not possible to protect data stored in individual apps. Changes are being implemented with custom UI introduced by some smartphone brands but for the majority, the lack of app protection pose a serious threat to privacy and security of users.
Smartphones have become an indispensable part of our lives with continuous developments and innovations in the field of technology. We click, we share, we capture moments but prefer to be private at times for whatsoever reasons giving rise to an immediate need for security. Online banking and shopping also possess their fair share of security threats.
Therefore the immediate security threats entailed the creation of locking apps. Since then a multitude of app development houses has come up with their locking apps. Let us look at few of the best locking apps available at the google play store.
AppLock
Boasting over 100 million downloads, this is the most celebrated locking app by Domomobile. The app allows its users to lock their data connection and wifi connection along with the regular app lock. One of the most unique features offered by the app remains to be its Vault. The vault allows you to store your photos and videos without worrying about privacy and security.
Additionally, the App supports 24 languages to suit its users along with its extremely user-friendly user interface. It also provides the provision to create different profiles for guest users. Currently, there is a free and premium version to download from APP store.
CM Security
Cheetah mobile's CM Security is an elemental malware protection app along with being an app locker. This app acts as a multipurpose condensed app for various purposes like safe VPN connection, app lock, and vault, message security, WIFI security, Caller ID to name a few.
This app provides a plethora of features and accessories for smartphones but unfortunately, the user may never actually require them. This app also comes with paid and unpaid version. But it's recommended using the free version as a better bargain.
Norton is a name to reckon with in terms of anti-virus and security it offers for PCs. Norton has separate anti-virus package for smartphone users but it has unbundled the app locking feature from the set. This app performs well and rarely hangs to provide a smooth operating experience to its users.
The app comes at no cost and yet it never pesters you with a ton of advertisements. This app is equipped with elemental security features like invisible app lock and clicks intruder selfie on multiple failed attempts to access the device or app locked with this app.
An extremely fast and reliable app from the house or share it. This app secures your smartphone, apps, photos as well as videos from the prying eyes of intruders. Additional attributes include disguise feature which prompts a fake photo to keep the intruder away from attacking the password.
Other noteworthy attributes include the option of changing passwords based on security questions, junk cleaner, notification cleaner and power saving mode to name a few.
Hexlock
A gem of an app developed by Liquidium, HEXapp is really popular among its users and tech geeks alike. The unique provision provided in this app to create as many profiles to use such as home, work, parental, party, café and school to ensure the protection of your device from the prying eyes of any intruder under any circumstance.
The app allows you to set a PIN, password or pattern to protect the confidential and private data stored on your device along with photos and videos.
A feature very similar to the vaults provided in other apps of similar category can be traced in the form of hidden photos and videos in case of this app. It is equipped with the provision to capture the selfie of an intruder attempting to tamper your device's security.
This app comes along with a plethora of unique and intelligent features to do justice to its claim of being a smart lock. This app provides the provision of PIN, password, and pattern to lock apps and other important data. This app here has employed the feature of intruder selfie which captures the selfie of the intruder attempting to unlock your device multiple times.
The photo of the intruder is then sent to the user via an Email to the registered email id provided by the use at the beginning of the registration. This app has the ability to outsmart any intruder by faking an app crash to divert their attention. Additional benefits provided by the app include the provision to lock Bluetooth, wifi and data connectionIncoming and outgoing calls can also be locked by the.
You can restrict the unlock attempts in this lock screen app. So, the app offers good options for your privacy. You can also lock or unlock your device remotely just by sending an SMS. The app size is just 3MB and it works very well.
Private Zone
Another popular name in the app locking market, this app locks your applications, secures your device efficiently and conceals your confidential photos and videos as well. This app offers two modes to create your app locking password either by means of a PIN or digital password.
Another innovative and useful feature from this app has to be parental control which allows you to protect your private data from your kids as well as prevent kids from shopping using your bank details without your permission.
Additionally, this app protects your browsing history, cleans browsing history at frequent intervals and boosts the speed of your phone for a better user experience.
AppLock – Fingerprint Unlock is another marvel from the house of Cheetah mobile the makers of the Clean master. This app is not a hoarder of unnecessary features like phone booster or anti-virus to complicate the user interface and deliver an intangible user experience.
This app is a simple app in terms of its functioning, it allows you to lock your apps using a fingerprint scanner. Additionally, this app boasts f intruder selfie feature which captures the image of any violator who commits failed attempts at unlocking your device.
This app can lock Bluetooth, Wi-Fi, uninstallations to name a few. This app is free to be downloaded and tested. This app stands to be a good option to protect your device from kids or friends but doesn't do much good in case your phone gets stolen.
Check Also: 7 Best & Free Online TV & Movie Apps In India for Android & iOS (2021)
The brilliant free app launched for the Android platform, Avast Mobile Security comes equipped with a multitude of necessary tools. A foolproof app that comes with virus protection, app scanner to procure and provide the utility details of each app along with a web shield to scan URLs for malware.
This app comes with a host of additional features bundled together like a call blocker to blacklist numbers causing any trouble to the user, App locker equipped with PIN option lets you protect your confidential apps and a wifi scanner to secure your wifi connection and boost phone speed.
Unfortunately, the user must subscribe to the paid version of the app to enjoy anti-theft features and advertisement free user interface.
Also, Check Avast Antivirus Alternatives
Privacy Knight
An excellent option for people looking for free security app without the interference of advertisements.
This app provides three modes to lock and secure your apps along with gallery namely PIN, pattern and face recognition.
A very unique and innovation secret door featured comes embedded in this app which lets the user change the icon of the app which he or she wishes to hide or lock for enhanced security and privacy.
Verdict
The best overall security app remains to be the cult classic App lock
CM Security is the app for people who desire a complete security solution along with numerous useful extra features.
Choose Norton security if you have a business phone and need to prevent advertisements from popping unnecessarily on the screen.
Smartlock is also a great option for people who wish to lock and unlock the device using an SMS from their registered mobile numbers.