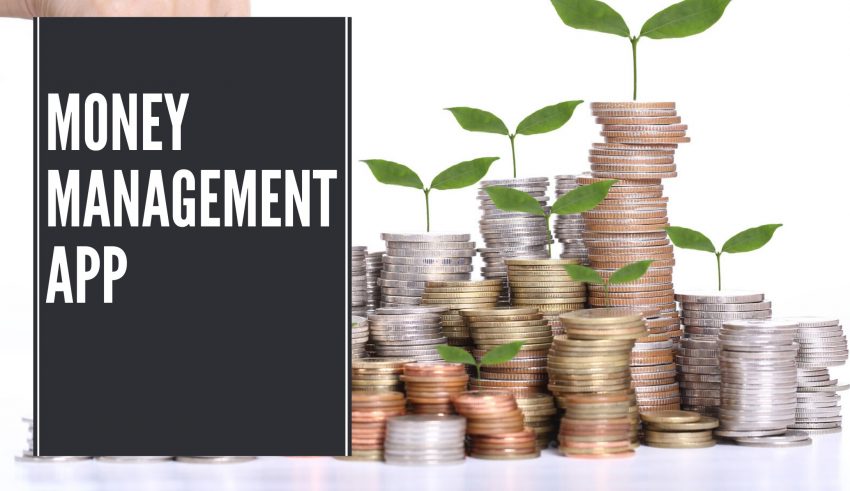 MoneyLion is a mobile banking and finance app that allows users to manage finances, take personal loans, and keep track of their credit score, among other services. It is a leading mobile finance platform that empowers consumers to take control of their finances through better observation of expenses, loans, savings, and invested money.
With apps like MoneyLion, users get access to premium financial tools that can help them and their businesses grow rapidly. This mobile banking app is a solution for complete finance management —from free money and wealth management tools to a points and rewards program, MoneyLion has got you covered.
Whether you want a personal loan or you just want a place to stash some cash, MoneyLion is a platform that is all about turning financial goals into reality and that too, without making a dent in your pocketbook or paying bank fees.
The app offers two different types of memberships —Core membership, which is free of cost and Credit Builder Plus membership, for only $19.99 per month with added features. It is like a comprehensive dashboard that will bring all your finances to one place.
Plus, it is easy to operate and saves time.
Here is the list of best Apps like MoneyLion: 10 Best Money Management Apps:
Affirm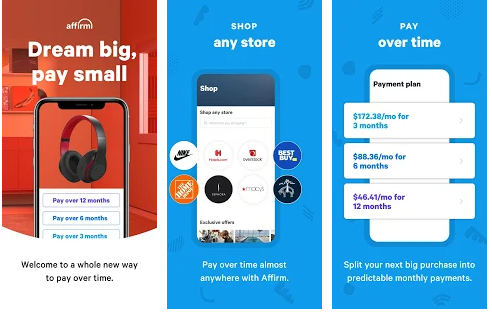 Affirm is one of the money management apps like MoneyLion, that will help you make hassle-free payments. This app lets you shop stress-free at any store and make payments over time—with no late fees, penalties, or hidden costs of any kind.
In this way, you can purchase that big thing that you've had your eyes on and not worry about spending a fortune at once; you can split your big purchase into monthly installments. Plus, this app is very accessible for new users.
All you need to do is find your favorite store, add to your cart and then, select the payment plan best suited to you. Once you make a purchase, you can complete your transaction online or at a physical store with Apple Pay or Google Pay. And you are good to go! 
---
AfterPay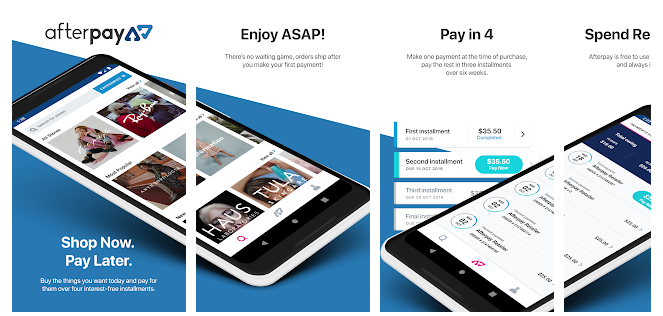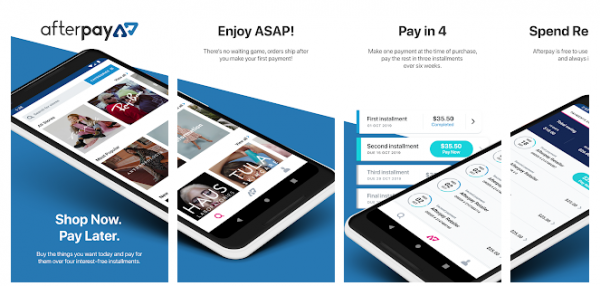 Just as its name suggests, the AfterPay app allows you to make payments later. You can purchase whatever you want and then, pay four equal installments every two weeks.
Moreover, you can make payments directly with this app, without the hassle to redirect to other apps. If you are paying at a partner physical store, you can simply scan the barcode and pay the requisite amount.
It is free to use and requires no interest fees when you pay later. The best feature is that as soon as you place an order and pay the first installment, your order is shipped! So, no more waiting to get your hands on that thing that you have been wanting to buy for long.  
---
Chime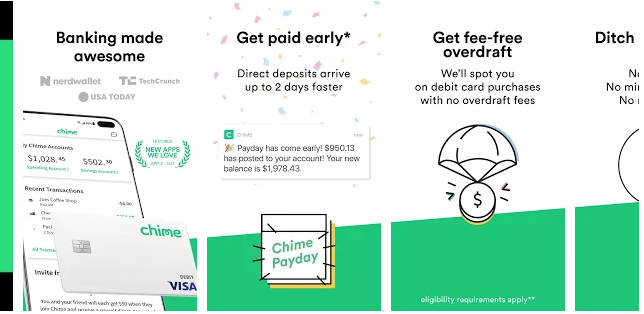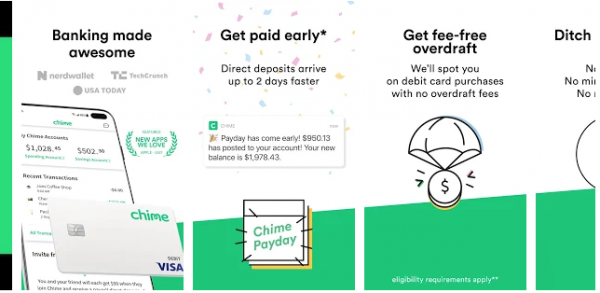 Chime is another one among the mobile banking apps like MoneyLion to help you manage your finances at the convenience of a click. With this app, you can get your paycheck up to two days early through direct deposit.
The app comes with the promise of no hidden fees, no monthly charges, no overdraft fee, no extra fees for foreign transactions and no minimum balance requirements.
Other beneficial features include over 38,000 fee-free ATMs with Moneypass and Visa Plus Alliance, real time transaction notifications, instant in-app blocking of cards, daily balance alerts, instant money transfer with Pay Friends to other Chime members, easy transactions through Apple Pay or Google Pay and so much more.  
---
Converge Mobile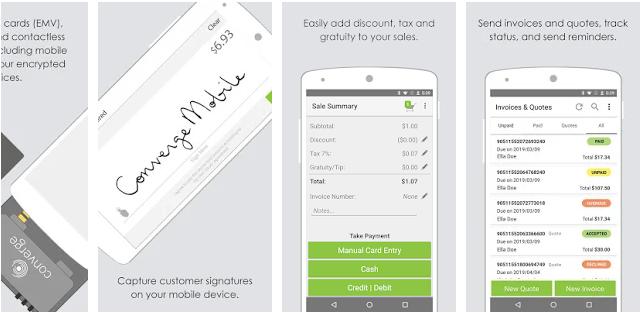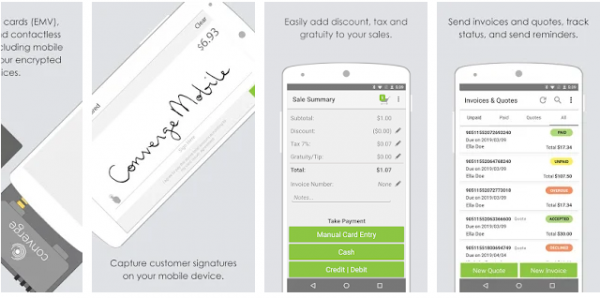 This is a finance management app and is most ideal for small businesses. Accept credit and debit payments anywhere and anytime with this easy-to-use mobile banking application that turns your smartphone or tablet into a secured and affordable mini-bank.
In this app, which is one of the top rated apps like MoneyLion, you can sell directly from your product catalogue, accept PIN debit and credit cards (including chip card and contactless payments), record cash transactions, automatically calculate discounts and taxes, email customer receipts, help protect cardholder's data with an encrypted, chip-card device and use an unlimited number of supported iOS or Android devices. 
You can also send invoices, quotations, and reminders with the Converge Mobile app.  
---
Dave – Banking for Humans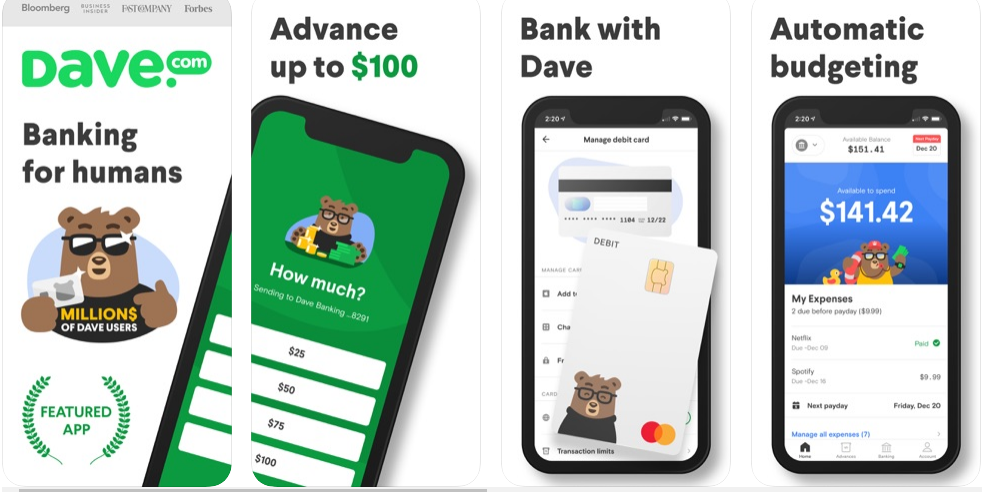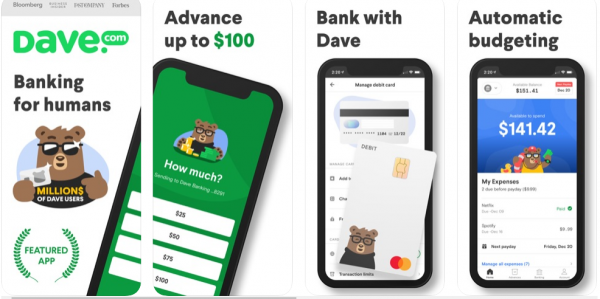 As unique as its name is, the app offers customers with some extraordinary finance management features. With this mobile banking app, you can get up to $100 advance from your upcoming paycheck and that too, completely interest free. On an average, you can save upto $500 per year with the Dave app.
It has comprehensive budgeting tools – you can easily plan for upcoming expenses like your rent, phone bill or even places you oftenly go to, like to a coffee shop etc.
Also, you will get instant alerts for exceeding your planned budget. Plus, for every percent of the tip that you leave on the app, Dave plants a tree. And you can access all these features at a subscription fee of only $1 per month! 
---
EarnIn 
In this easy to use app, you get a bulk of financial tools, all at one destination. You can access up to $500 between monthly paychecks, save money by tipping yourself, get your money in minutes, explore savings options on medical bills, help avoid unnecessary overdraft fees and earn cash back on your purchases.
You can also connect your debit card to your EarnIn account and receive your money in less time, with no additional charge at all.
The Financial Calendar feature enables you to keep track of recurring monthly payments and bills and fix a budget for yourself. The Tip Jar feature allows you to tip yourself for going to the gym, eating healthy, or finishing a project or simply because you want to, by putting a few bucks in your Tip Jar.  

Get It On Google Play
---
Ingo Money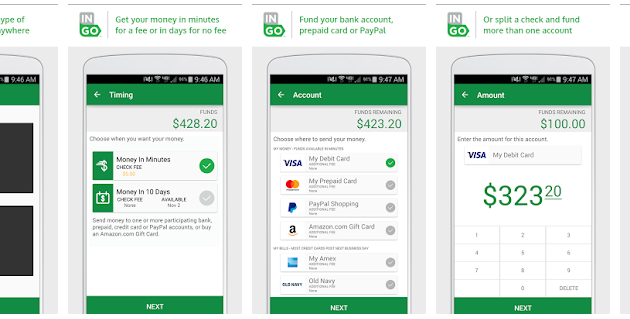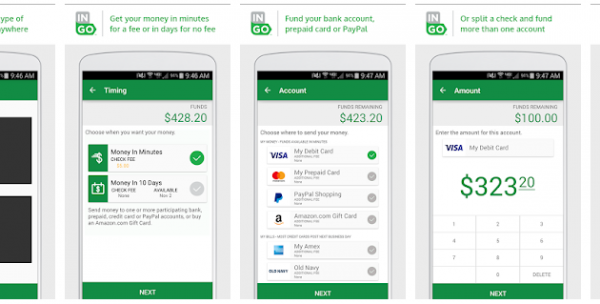 One of the best money management apps like MoneyLion, Ingo Money helps users to cash their pay cheques, business cheques and personal cheques anytime, anywhere.
With this app, get your money within minutes directly in your bank, prepaid card or PayPal accounts. You can also choose to pay credit card bills, buy an Amazon Gift Card or split a cheque to send money to multiple accounts.
If your cheque is approved, the money is as good as cash and safe to spend on purchases and payments made in-store, online and through Android Pay.
Also, you can expedite credit card payments to avoid late fees. All you have to do is download the app, create your profile, and there you go! 

Get It On Google Play
---
Lending Tree
 
Lending Tree is one of the best mobile apps like MoneyLion to take control of all your finances. It provides users with insights to help you understand and plan for long term financial health.
The app considers a number of financial factors including savings, cash flow, budget and net worth to create a total and comprehensive financial outlook.
It will also help you to understand and monitor your credit score along with expert tips to help you improve it. With this app, you make sound decisions for long term financial goals.
Besides, you can access a massive network to shop rates across mortgage loans, personal loans, credit cards, business loans, student loans and much more. Plus, all of this comes at zero costs, as you can download this app for free! 
---
Money Manager Expense & Budget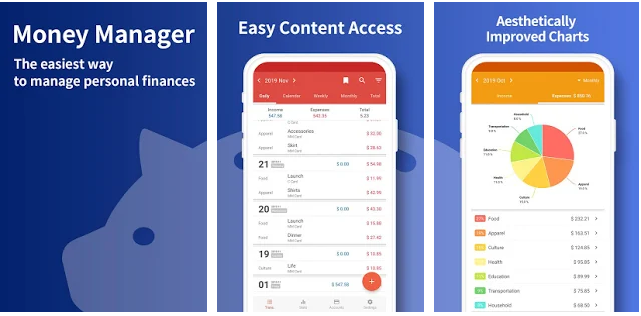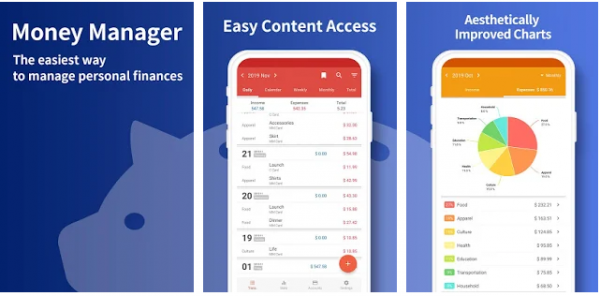 It is a financial planning and management app which will help you say goodbye to all your expenditure and savings woes. This app comes with a bunch of finance tracking and budgeting tools, making it alternative to apps like MoneyLion.
Some of these features include, easy recording of your personal and business financial transactions, generating spending reports, reviewing your daily, weekly and monthly financial data and managing your assets with Money Manager's spending tracker and budget planner.
Money Manager facilitates efficient asset management and accounting. It does not just record the money coming in and out of your account but also deposits the money into your account as soon as your income is credited.
This means that no more hassle getting your passbooks updated, for you can do all of it right within the app. 
---
PayGo Wallet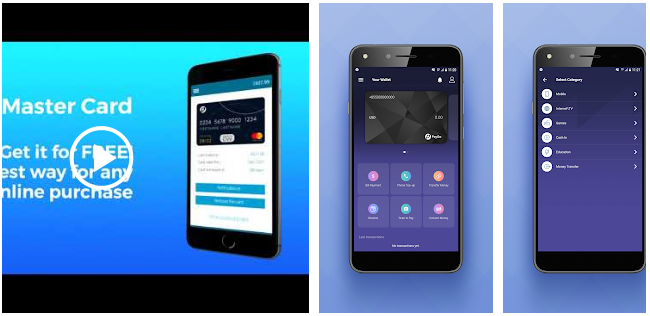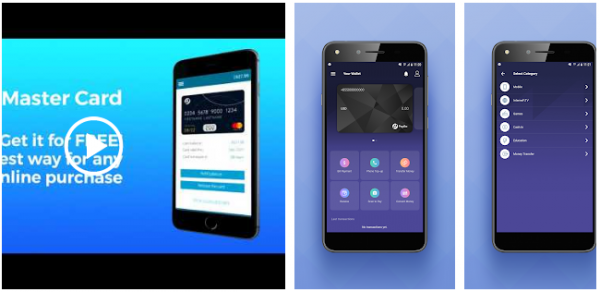 This app is your one-stop destination for everything related to your online payments. The app offers a unique interface to make electronic payments hassle free.
With this app, you can create your Virtual MasterCard in no time and use it to make any payments online. You can also link this MasterCard to other accounts such as PayPal. Besides, it offers a number of entertainment services as well;
you can buy air tickets, stickers for various messengers, online games, internet and digital/cable TV subscriptions. Also, users can take online classes within the app.
You will get the option to purchase products and services from Google Play Market in-app. Through the app, users can also make online purchases from sites like eBay, Alibaba, etc.. 
---
Conclusion
Keeping track of one's personal or business finances can be a daunting task. Especially with daily lives becoming fast paced and rapid, stopping to account for expenses, savings, loans, investments etc.. seems like a task for a lifetime.
But get ready to say goodbye to finance planning and management woes with the best apps like MoneyLion. Thanks to these apps, tracking your finances is now a cakewalk. So, go ahead and download these apps to master the art of finance!