Fast Have you ever found yourself in deep financial trouble, where you had no zero cash to spend? Well, it is a very common situation to go through, especially when an unexpected expense such as a medical bill or a car repair arises. Most people going through such troublesome times take payday loans. But there are better alternatives that offer cash advance and loans at much lesser fees or interest rates. 
Earnin is one of the most useful money management apps that allow employees to log in their working hours and take out a loan based on those hours. It does not charge any membership fees or interest. But once you receive your paycheck, Earnin deducts the money you borrowed. Although Earnin is an excellent app to provide quick cash, there are several alternatives for Earnin that also allow you to get cash advances and loans charging no high interest rates. 
Here are 21 cash advance and loan lending apps like Earnin for your consideration when you need money to cover a financial emergency. So, let's get started, read about them, and pick your favorite.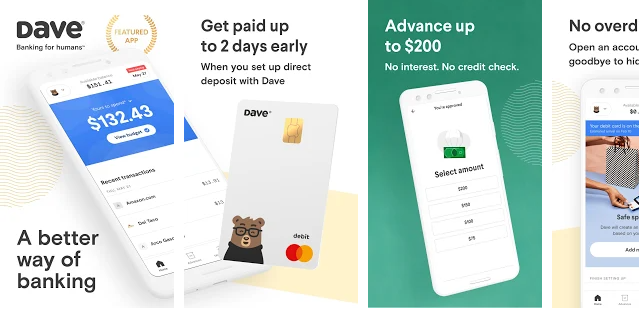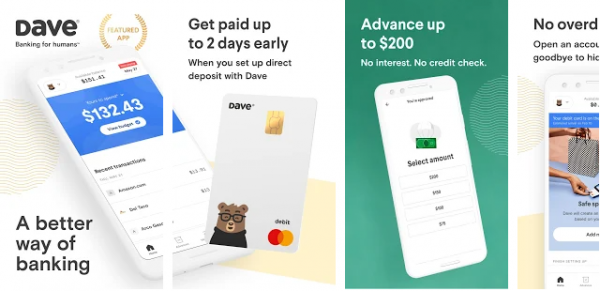 On the top of the list of Apps like Earnin is Dave. It is very similar to Earnin in terms of providing cash advances and loans. With Dave, there is a possibility that you may be paid up to two days early and also get up to $100 with no fees. Dave's collaboration with LevelCredit allows you to report rent payments to major credit bureaus. This is an excellent feature to build and improve your credit rating.
It also analyses your spending patterns, identifies upcoming bills which help you prepare for future expenses. However, all of this can be accessed with a minimal monthly fee of $1. 
---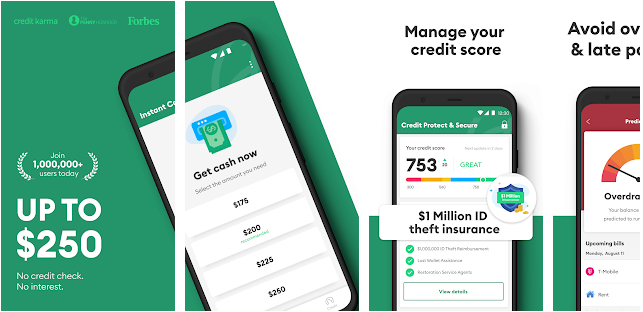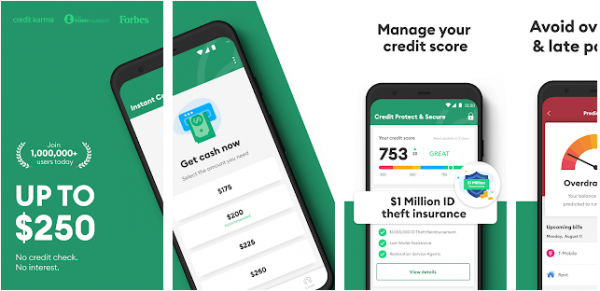 Brigit is very similar to Earnin and Dave Apps. However, it only allows you to borrow up to $250 in the basic plan. The basic plan provides access to payday loans with limited functionality. If you feel that you often require more cash, you can avail the Plus plan of Brigit that comes with a monthly subscription of $9.99. The Plus plan provides instant transfers, automatic overdraft protection, insights into your earnings, and early or late paybacks. 
---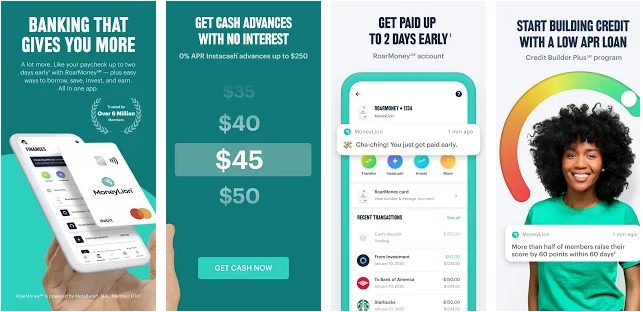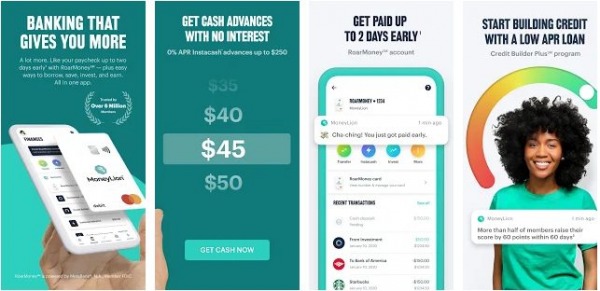 MoneyLion is a convenient and efficient alternative to Earnin that allows you to enjoy the financial services offered by most banks without any hassle. These financial services include managed investment, no-fee checking, and cashback rewards. With MoneyLion you can also take a loan of $250 without any interest return. For people who don't have a good credit rating, MoneyLion offers a service called the Credit Builder that lets you borrow $500 at an APR of 5.99%
---
Possible Finance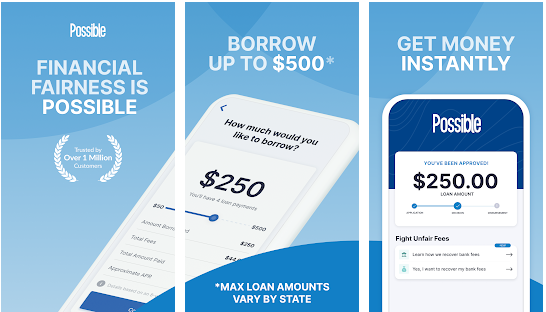 Possible Finance operates in a similar way to MoneyLion. However, the loan terms and conditions are different. Possible Finance provides short-term loans for up to 8 weeks with a maximum loan amount of $500. Once you are done, it reports to the major credit bureaus to help you improve your credit score. The APR with Possible Finance usually ranges from 150% to 200%, which is slightly lower than a payday loan rate or overdraft fees. 
---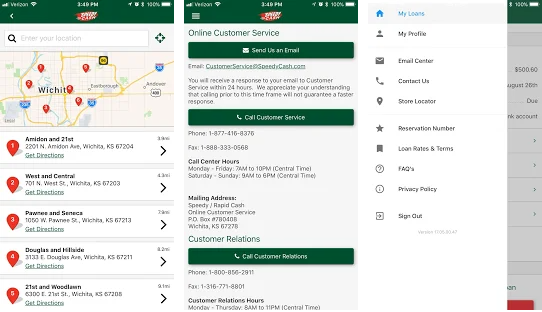 Speedy cash is the most flexible alternatives of Earnin because it offers several different types of loans. First, the installment loans with a maximum limit of $5000. Second is the title loan where you can borrow from $100 to $25000 using your car as collateral. In addition to this, Speedy cash also offers several online loans such as payday loans, and lines of credit loans. The interest rates for Speedy Cash may be slightly higher but it is the best app for those who are looking for flexibility in loan options. 
---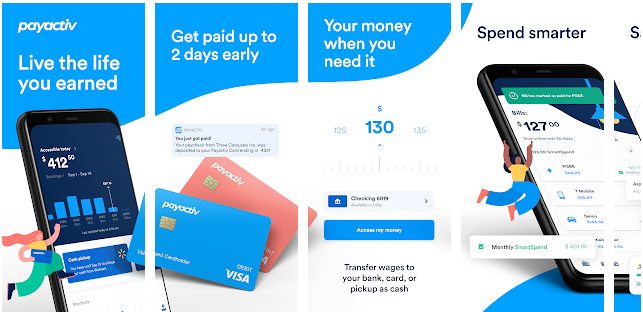 PayActiv is another cash advance app through which the employees can access earned wages before receiving the paycheck. In addition to that, PayActiv also provides financial counseling to its users, where it educates them about the different ways to manage finances efficiently. PayActiv also provides a feature to pay your bills and get deals on prescription medications. Apart from that, it offers a debit card enabling you to withdraw money quickly. However, the transferring of cash may require you to pay a small fee of $5. 
---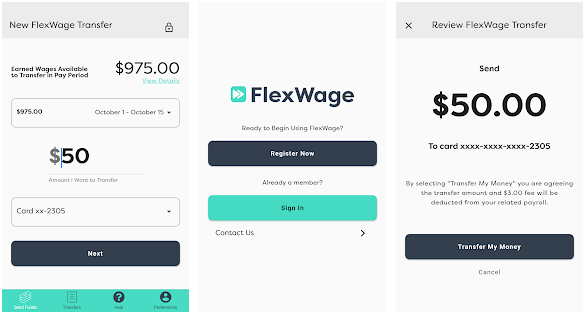 FlexWage is an alternative app to Earnin that is perfect for employees who wish to turn their work hours into immediate cash. FlexWage also offers payroll debit cards for employees who receive paper checks and don't have bank accounts. However, all of these services come with a small fee of $5. But the services at FlexWage are worth considering especially if you are eligible for their debit card. 
---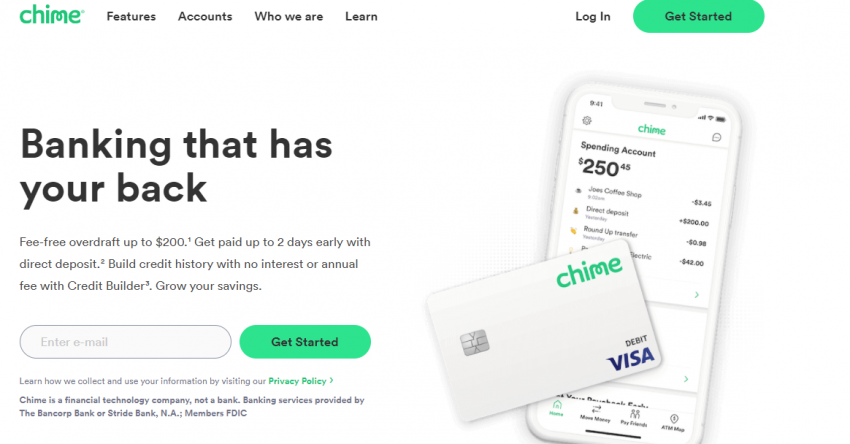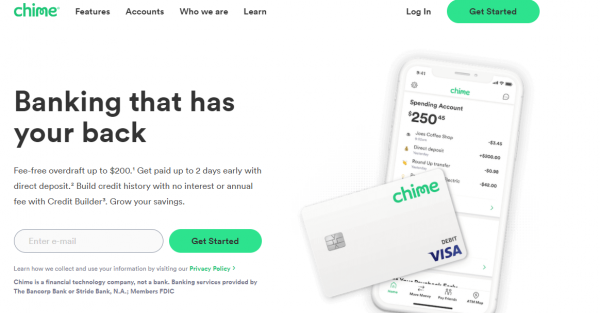 Like Earnin and Dave, Chime is also diligent in its functioning. It allows you to get your paycheck up to two working days early. However, the working mechanism of Chime is slightly different. Here, when you sign up with the app, you receive a Visa Debit Card along with a spending account. You can also set up a savings account to save money with Chime. 
Chime does not have any monthly membership. It makes money on the interchange fees that incur every time you use the Visa Debit Card. Besides that, you are charged around $2.5 when getting cash out of an ATM that is not a part of Chime's ATM network. 
---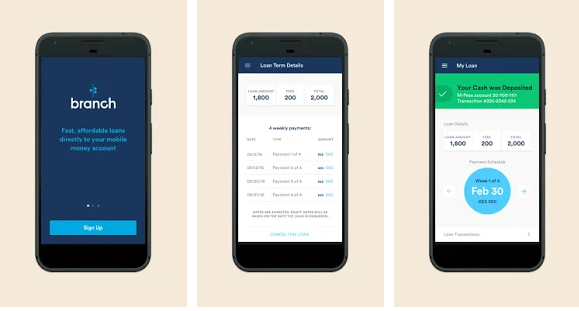 Most loan lending apps like earnin do not accept applications from hourly employees. Branch provides a platform to support hourly employees to attain financial stability as they are the most vulnerable to cash flow problems. It has no membership fees and it does not charge any interest on the loan. Moreover, it provides services to people without even checking their credit rating. Once, the employee has applied, it takes three business days to receive the cash. But with a small fee, you can get cash instantly. 
---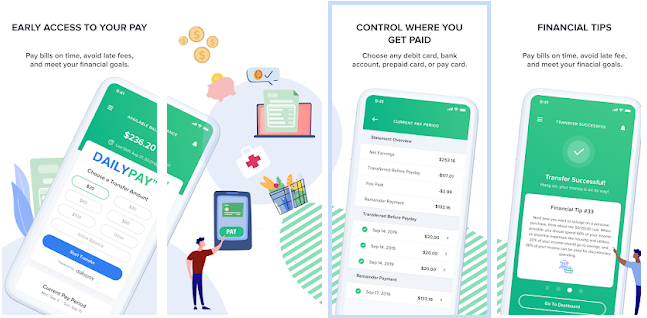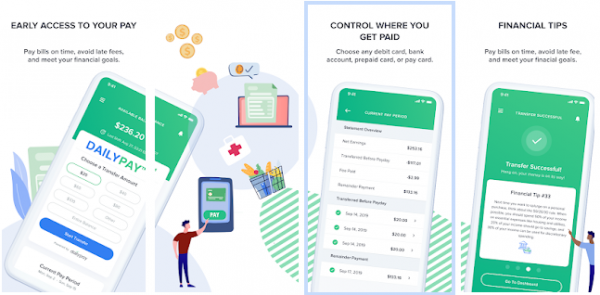 DailyPay shares a similar model as Earnin, however, it is not as popular as Earnin. DailyPay works with employers who want to help their employees get cash advances until their next paycheck. It allows users to connect their bank accounts with the app along with the number of working hours for each day. The balance amount accumulates as the working hours' increase and the user can then use the balance to get advance cash with a small transfer fee of $1.25. 
---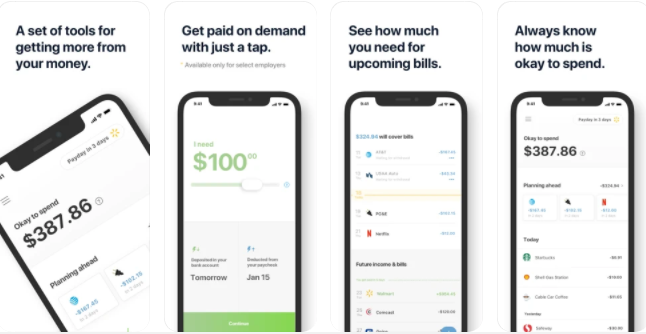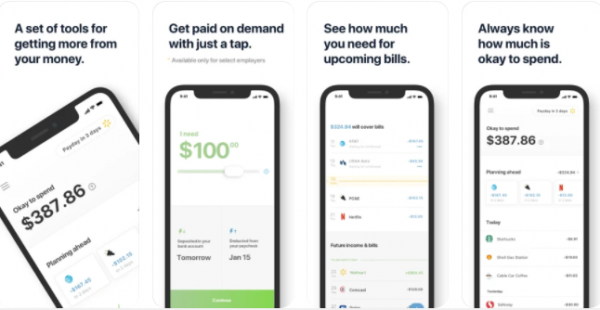 Even is a comprehensive financial planning app that is slightly different from Earnin. It is excellent for anyone who wants to boost their financial wellness. With Even, you get instant access to your earned wages instead of waiting for your paycheck to arrive. It also provides various financial management features to help you sort out your finances and plan your monthly budgets to stay away from the vicious debt cycle. The one drawback of this app is that you can only use it if your employer uses it as well. 
---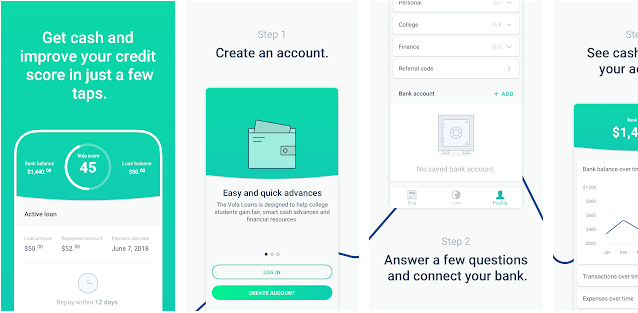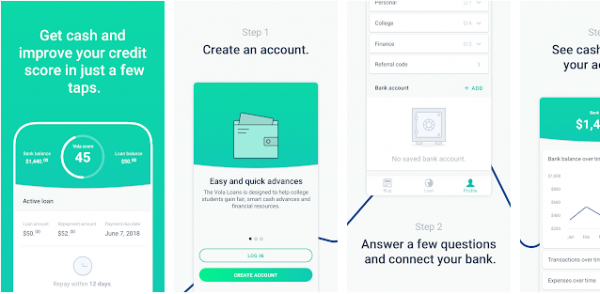 Vola Finance allows you to get up to $300 payment for a monthly subscription of $4.99. apart from this, there are no tips or fees to pay for any money transfer. Vola Finance has a unique feature called the Vola Score – it is a rating system that provides access to lower subscription fees and higher advances. This service is more optimal for people who often require to borrow extra money. 
---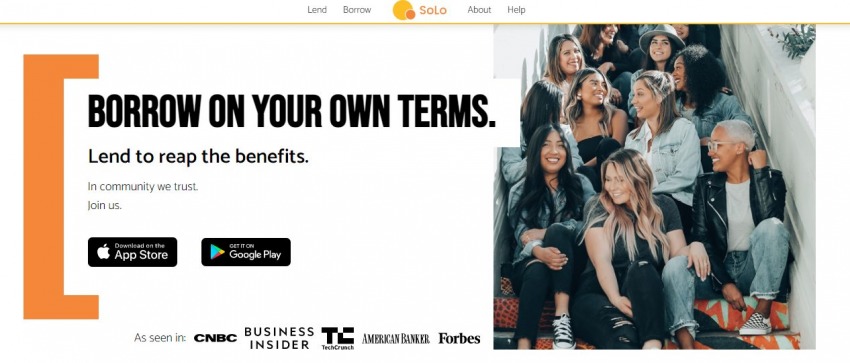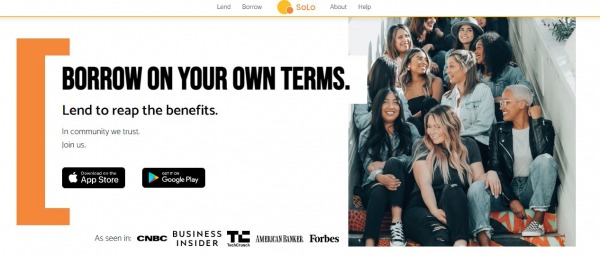 SoLo Funds is a unique peer-to-peer lending app. which means that the money you borrow comes from other people instead of financial institutions such as banks. You can borrow anywhere from $50 to $1000. A unique feature of this app is that it allows people to earn extra cash by lending their money. Also, you don't have to pay any interest on the amount borrowed because the app lets you pay the money that you borrowed through tips. 
---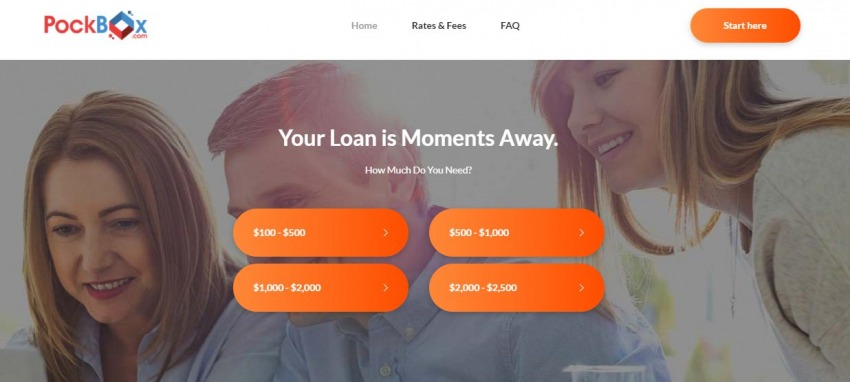 PockBox works similar to Rainy Day Lending. However, it allows you to get a loan of up to $2500. So if you are looking to get a higher loan, PockBox is a better option as compared to Rainy Day Lending. The requirements are the same as that of Rainy Day where you must have a credit card to find personal loans. Apart from lending you a higher loan amount, PockBox provides increased flexibility in selecting a lender.
---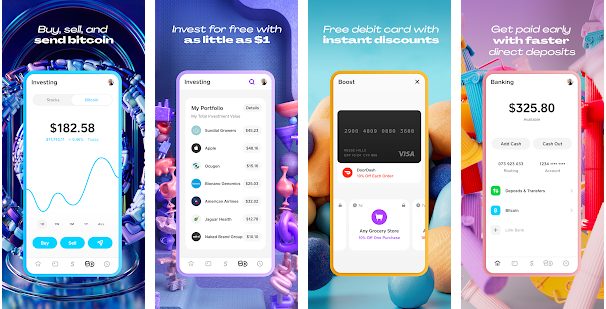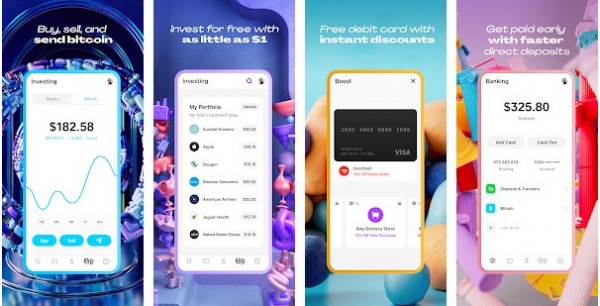 CashApp performs a lot of functions and depending on what services you are using, it may charge up to 3% fees on each transaction. From allowing you to receive tax returns or paychecks up to two days early, CashApp also lets you send and receive payments or even make donations. You can also avail the Cash Card debit card that lets you pay online and in stores. CashApp also provides investment opportunities, allowing you to make investments in stocks and Bitcoin. 
---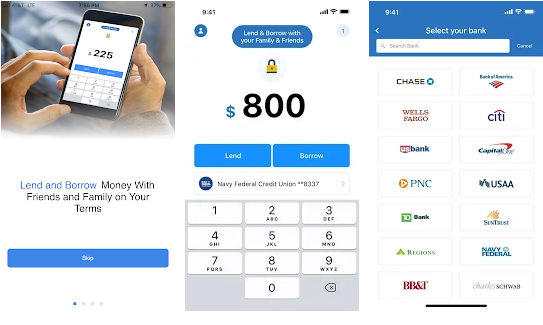 Zirtue streamlines a structured process by connecting you to people you know. This means that you can borrow and lend money to your family and friends. Here, you can choose the family member or friend to borrow money from and set the terms and agreements on the loan. Zirtue will make the process of receiving funds easier and it will also set up an automatic payment method to get your loans paid off quickly. The maximum loan limit and APR depend on the lender, in this case, the family member or friend you choose. However, Zirtue comes with a monthly subscription of $5.99. 
---
Fast Cash Advance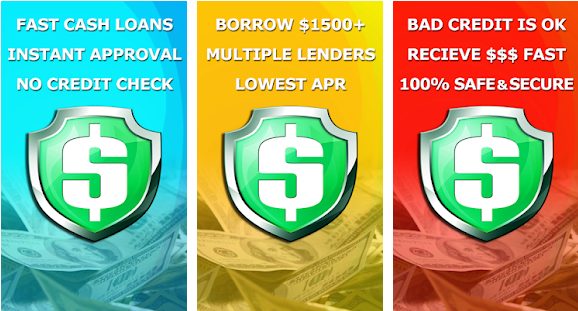 Another app in the list of apps like Earnin is Fast Cash. Fast Cash Advance is a payday app that aims to provide easy and accessible payday loans in a quick timely manner. The loan approvals are fast, hence the name Fast Cash with an instant notification system to let the user know if the loan has been approved or not. All of this takes a few minutes after applying for a loan. 
---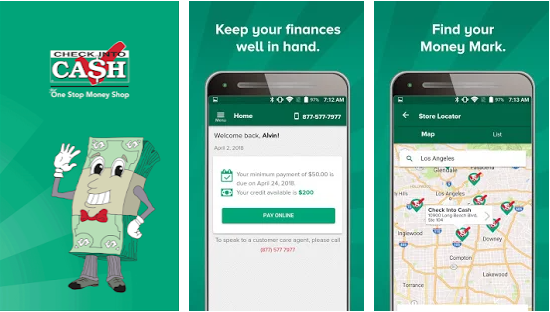 Check into Cash is one of the best mobile banking apps that allows you to borrow as little as $50 and up to $1000. Besides providing payday loans, it also offers installment loans, title loans, flex loans, and lines of credit. To get approval, you will have to submit your details through the app and wait for Check into Cash to process the request. When approved for a loan, the lender will contact you but it usually takes 48 hours for standard delivery. Another drawback is that Cash into Check has a slightly higher APR of 390%. 
---
CashNetUSA is one of the top-rated mobile apps for banking that connects users with various loan lenders. Here, depending on the state of residence, the lenders can allow you to borrow anywhere from $100 to $3000. And the loan approval is possible for people with a credit score as low as 300. However, the APR for this loan ranges from 205 – 800% which means it will cost you around $10 to $45 for every $100 you borrow through CashNetUSA.  
---
ACE Cash Express Mobile Loans is an excellent service that offers quick payday loans. In addition to that, this fast-working app helps you to get rid of the necessity to wait for the next salary to buy things you need. It works with different stores where you can get the items you need without worrying to pay from your pocket because ACE Cash Express pays on your behalf. 
The Ace Cash Express Mobile Loans help you build your credit history. Moreover, it is one of the few payday loan apps that gives you around 72 hours to return the funds of a loan that you took earlier without any consequences. 
---
Rainy Day works differently as compared to apps like Earnin, but it is very useful for people who need a more substantial chunk of cash that most cash loan apps do not offer. At Rainy Day, you can find personal loans quickly as long as you have a credit card. Apply for the loan and get the money deposited directly into your bank account by the next business day. However, while taking the loan, you will have to consider the APR for repayments. The APR usually depends on the lender and the loan amount. 
---
Conclusion
Getting a payday advance through an app online can be cost-effective as compared to taking out a payday loan. However, you must look at the APR of each app before choosing it. An APR of around 200% to 600% is still less expensive than a payday loan or overdraft fees. 
When choosing the cash advance or loan lending apps like Earnin, you must consider the product fees, turnaround time, terms, perks, and the financing options of each app. Apart from that, you can also check the customer reviews on reliable websites to make your choice easier. 
The above list of alternate apps links Earnin will also guide you to choose the most suitable one for you. So, if you haven't read the article yet, go back and look at the alternative apps that can provide you cash advances and loans for lesser or no fees.