When it comes to cash advances, Dave is a lifesaver. It has proved to help countless users to cover upcoming expenses until they receive the next paycheck. In fact, Dave is considered as the best payday loan lenders with as low as a $1 monthly membership fee that can be waived if you make purchases from a certain business. 
However, one drawback and perhaps the only drawback of Dave is that it allows a maximum payday advance of $100 with a three-day standard delivery time. Fortunately, there are plenty of alternate money management apps that operate like Dave and allow you to borrow a larger amount. Most of these apps do not even charge a membership or maintenance fee. 
You can use a single app or a combination of these apps to gain better control over your finances. Moreover, you can get some valuable insights to save money and invest in stocks to use for future emergencies. Let's have a look at the twenty efficient apps that are similar to Dave and that can save you from the tensions of payday loans or overdraft expenses – 
Here is the list of Apps like Dave: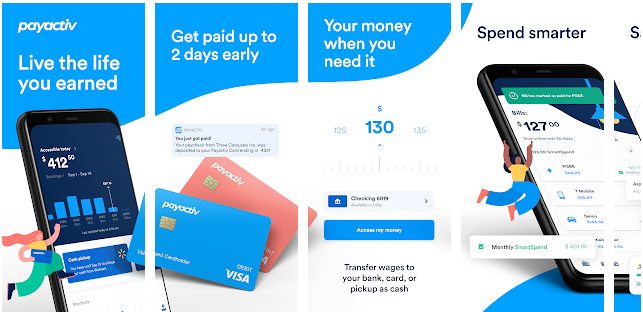 Like DailyPay, PlayActiv also allows users to access earned wages before payday. In addition to that, PlayActiv offers financial counseling as well. Apart from acting as a payday loan alternative, PlayActive also allows users to pay their bills and get prescription discounts using the app interface. It even has a debit card attached to the account so you can access your money quickly. To use PayActiv you can either set up a direct deposit to the card and use the app for free or you can opt to pay $1 per day as a service fee. 
---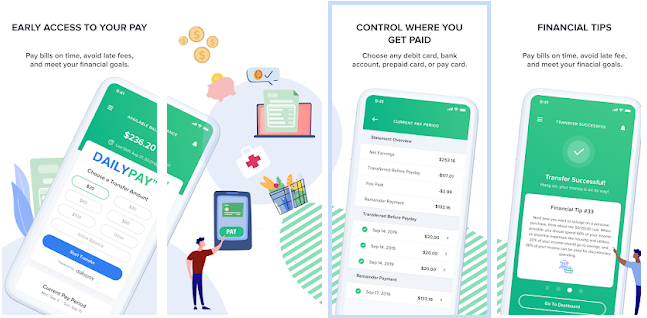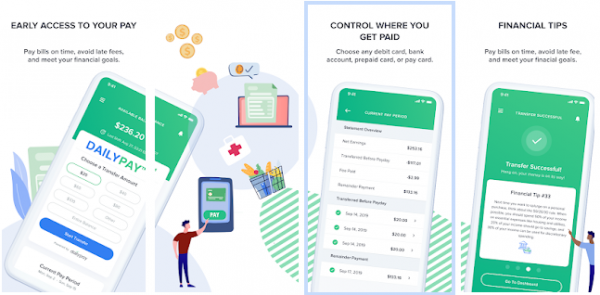 DailyPay is another online banking app like Dave that provides an easy and secure way of accessing your unpaid wages. This means that you can use this app to borrow your earned but unpaid salary before the next payday. By borrowing the cash you can pay your bills on time, avoid late fees and meet your financial goals. DailyPay provides instant access to your earnings. Further, you can choose how you want to get paid and also create a platform for saving money. 
---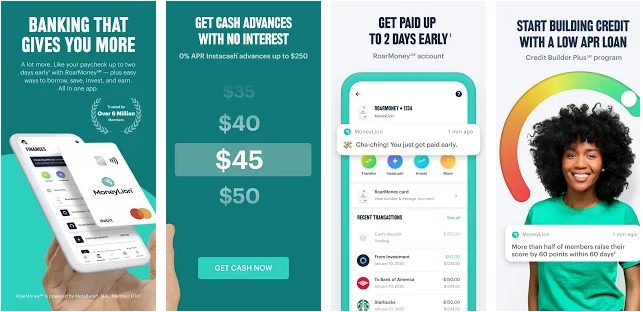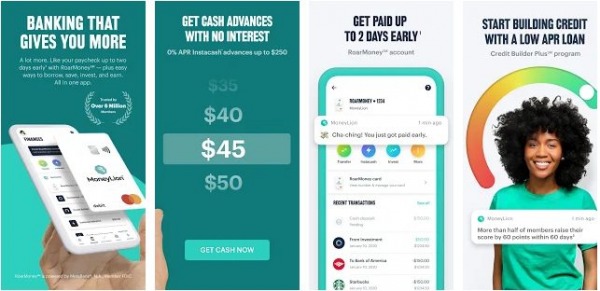 MoneyLion is an excellent alternative to regular banking and fast cash. It is a membership banking app that allows you to access financial services without any hassle. MoneyLion offers cashback rewards, managed investing, and no-fee checking services. You can also get a 'Credit Builder' loan at 5.99% APR that gives a quick $500 to those with poor credits. In addition to that, MoneyLion also offers 0% APR Instacash up to $250 before payday. One of the best things about MoneyLion is that it automatically transfers your cash to the bank account within the same day.
---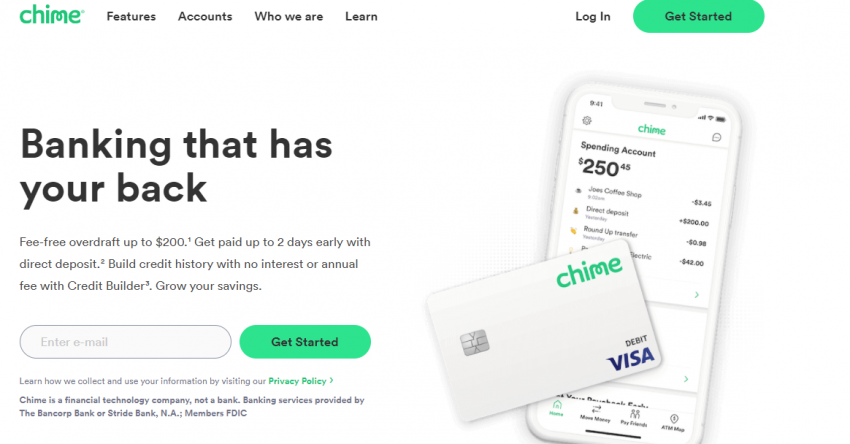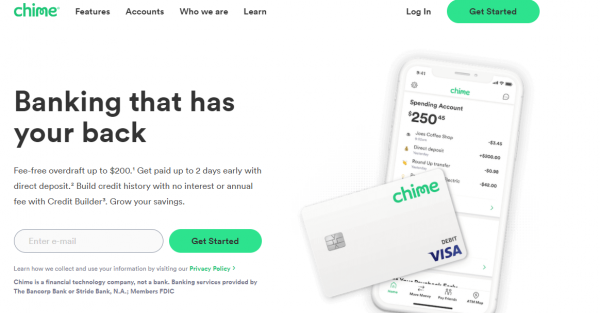 Like Dave, Chime is also one of the top online banking apps that provides several financial tools. It allows you to get early paychecks, grow savings, access a free overdraft facility and manage all your finances. This online banking platform also allows you to create a free Visa Debit Card, savings, and spending account. You can make real-time transactions, get balance alerts, send money to your loved ones and deposit checks. With Chime, you can also move money between various bank accounts instantly. 
---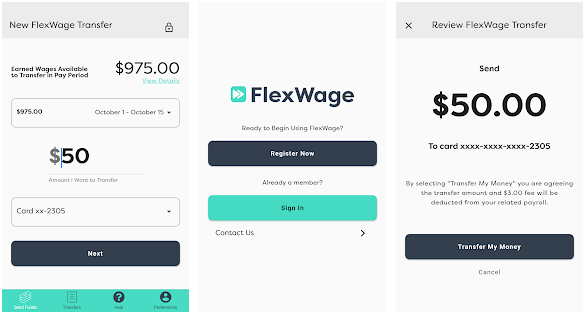 Flexwage is a popular financial wellness and payment solutions app. It works to help the employees access their earned wages in advance and reduce financial stress. Further, this app is useful for viewing account balance details, performing money transfers between banks, and checking transfer history. FlexWage also offers reloadable payroll debit cards to help employees who are unbanked and cannot accept direct deposits. But the use of a debit card requires some fees, including $5 for on-demand wage transfer. 
---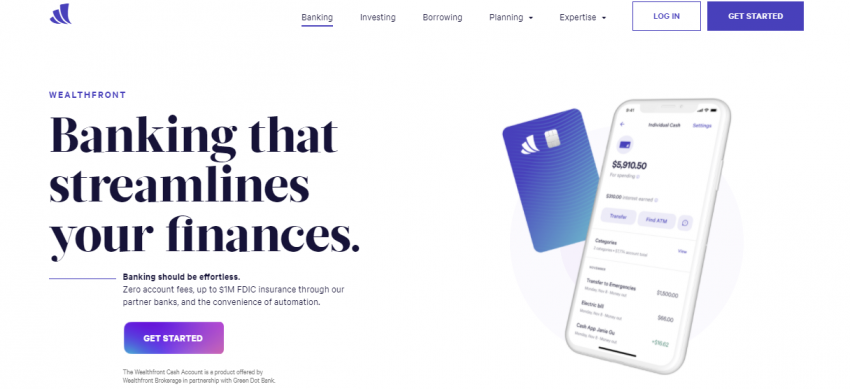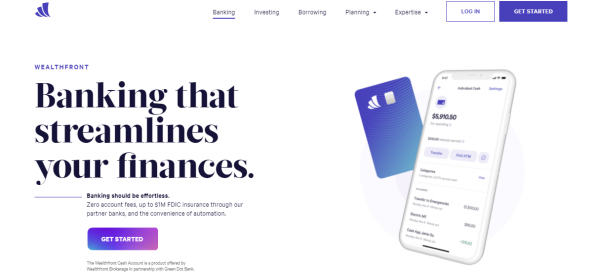 Wealthfront is a Robo-advisor that offers banking products, including a cash account. The best part about Wealthfront is that you can set up a direct deposit and get your money earlier. For example, you can get your money up to two days earlier than usual, depending on your payroll provider. Another feature that Wealthfront provides is the ability to automate quick investments from your cash account after you get paid. 
---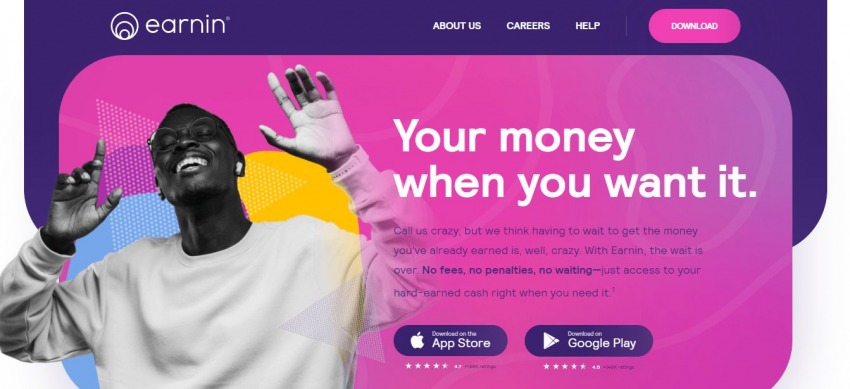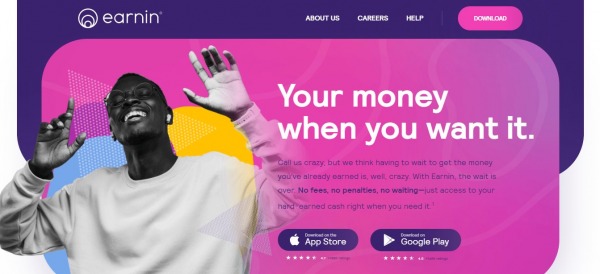 Earnin is very similar apps like Dave except that it doesn't involve any membership fees. Earnin allows you to access your pay whenever you have done the work. Enter the information in the app about where you work and then connect your bank account. When you are at work, Earnin will track the number of hours you've been working and allow you to cash out the money whenever you need it. Once you receive your paycheck, Earnin deducts the money you cashed out from the paycheck. 
For example, you withdraw around $100 to $500 per day based on your working hours. Then, you pay the company a tip between $1 to $15 to avoid interest rates and credit checks. On your payday, the company will withdraw the money from your checking account to repay the loan. 
---


The Direct Deposit Express is a unique feature of Axos Bank that allows you to access your money up to two days earlier than your payday. Another benefit of Axos bank is that it does not charge any monthly maintenance fees or minimum balance requirement. There is also no overdraft on the account. You can manage all your accounts in one place using the personal finance manager at Axos Bank. Moreover, you can deposit checks, pay bills and manage funds from anywhere at any time. 
---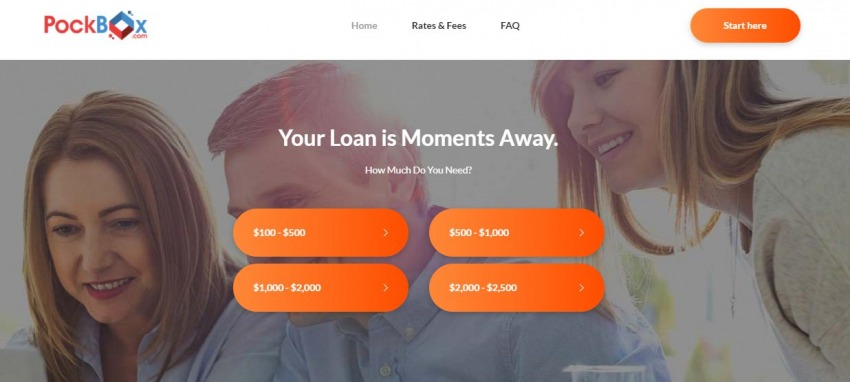 PockBox is yet another online lending app that connects you with short-term lenders that offer up to $2500 fast cash. You just need to fill a form and within few minutes you will be matched with a lender willing to transfer cash to your account by the next business day. Again, the APRs may vary according to your lender and the credit situation. But you will still be paying less through PockBox as compared to an online or offline payday lending service. 
---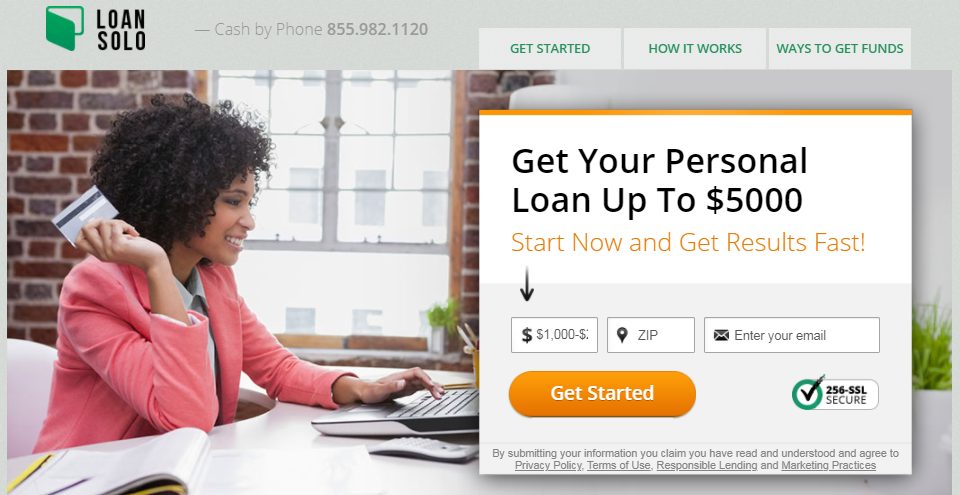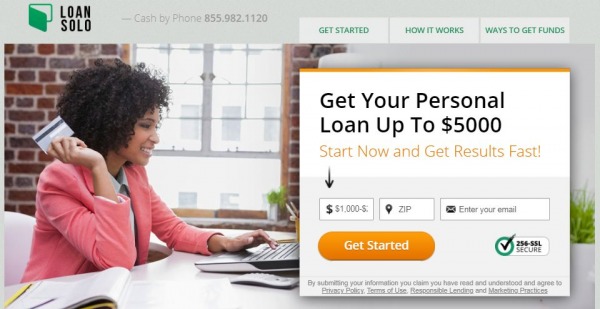 Google Play
Like Rainy Day, LoanSolo helps you to connect with potential lenders willing to work with you. Here you can get fast cash directly into the bank account without any expense or hassle. LoanSolo offers flexible money borrows of up to $1000 for payday cash advances and up to $3000 for personal loans. The APRs vary depending on the lender and your credit factors. However, it is still lesser than paying the high charges associated with payday lending. 
---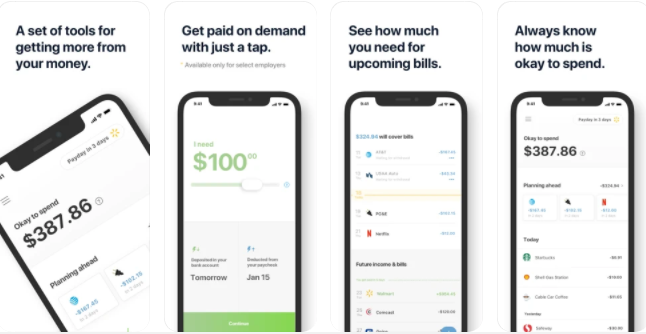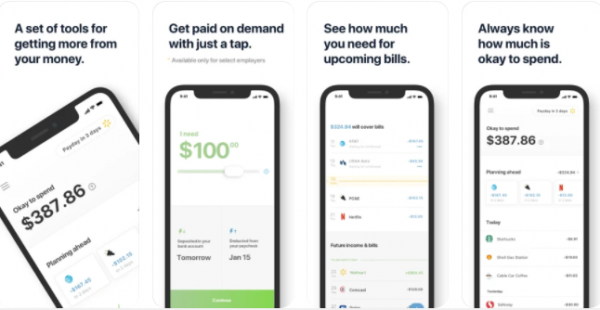 Even is a leading financial planning app that offers cash advances of as much as 50% of the money you have earned. However, you can only avail the financial plans on this app if you are working for a qualified employer. The monthly Even Plus membership costs around $8 which is slightly more expensive as compared to Dave.
Unlike Dave, with Even, you can check your account three times a day. This quality app also allocates a specific amount from your bank account so that you don't go through any financial problems towards the month-end. 
---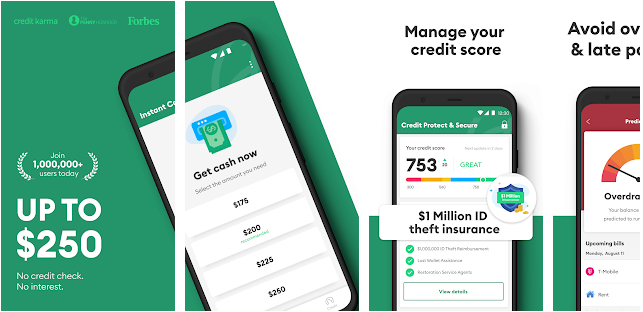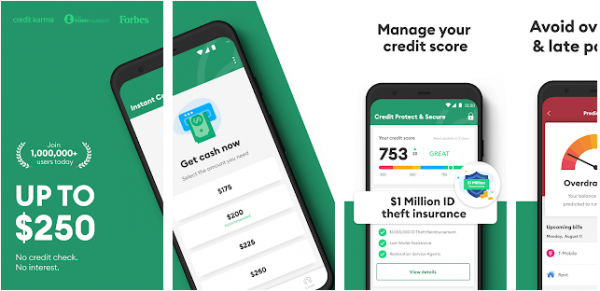 Brigit is one of the best cash advance apps like Dave. However, as compared to Dave, Brigit provides a more substantial cash advance of up to $250. The coolest thing about Brigit is that it analyses your account and predicts your spending habits to prevent overdrafts. It also allows you to extend your payment due date if you are unable to repay on time.
However, all these services can be provided only when you purchase the annual Brigit membership of $120 which is much more expensive than Dave's. Another drawback of Brigit is its funding speed which is slower than Dave's because it has a long list of eligibility criteria. Moreover, Brigit is not useful for people who make less than $1500 per month. 
---
Branch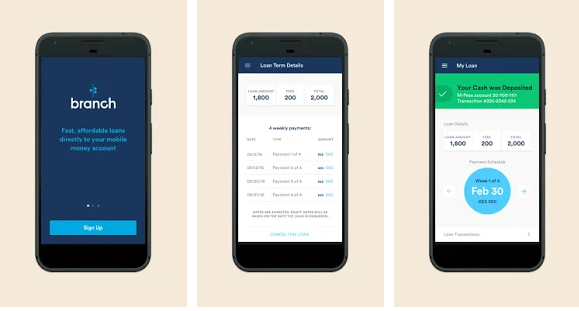 Google Play
Branch is also an advance pay app that is closest to apps like Dave in terms of flexibility and speed. However, Branch does not charge any membership fees. The best part about branch is that you can take out a chunk of money in advance from your earnings on the same day. But in order to do it, your employer needs to have an account with Branch. Otherwise, the app will put you on a waitlist until your employer joins the app. Also, the advance is only applicable for the period you have worked. You will have to upload your working hours to avail the advance. 
---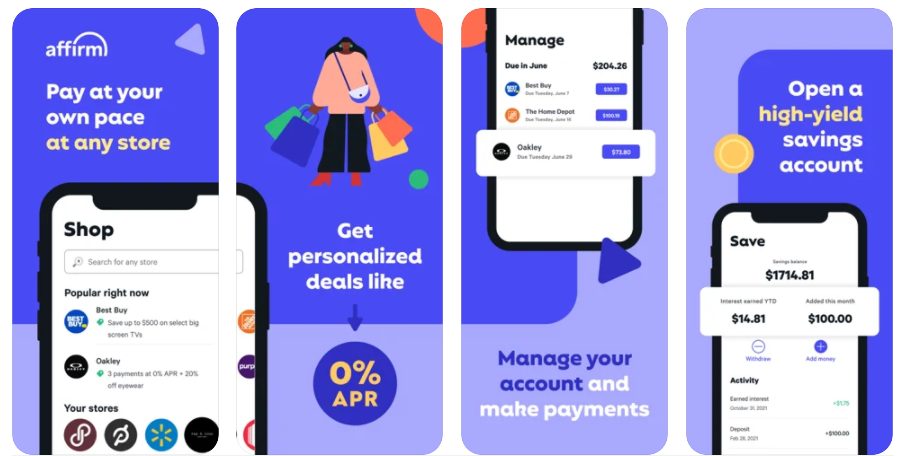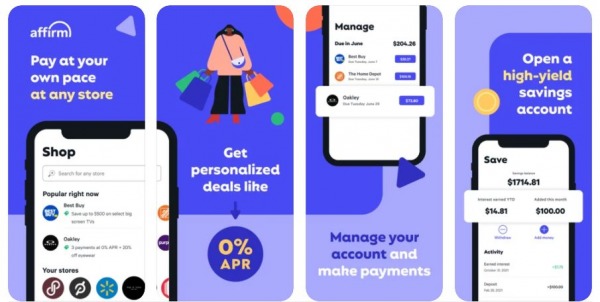 Affirm is a finance application that allows you to divide your online purchases to make easy monthly payments. Affirm also works as a virtual credit card with no maintenance fee. All you need to do is fill out an application on the app and choose a suitable payment schedule that meets your spending habits. Once that is done, you can purchase anything from anywhere using Affirm. Moreover, you can also send money to your friends and family using Affirm. 
---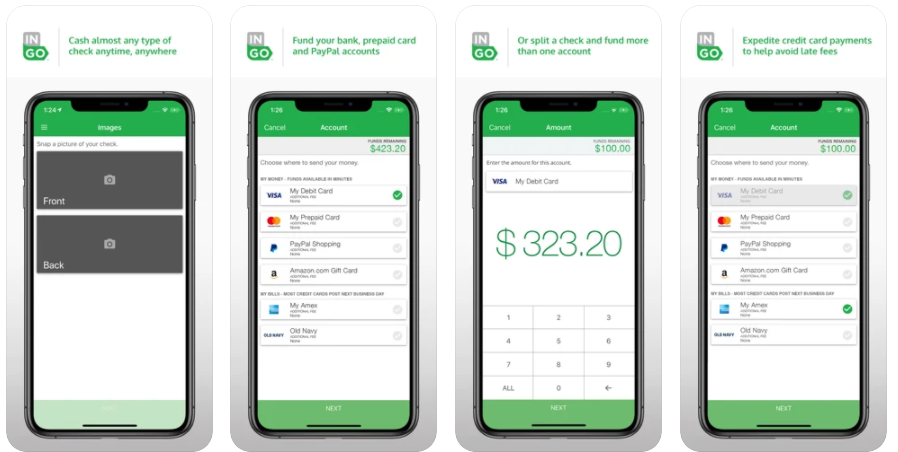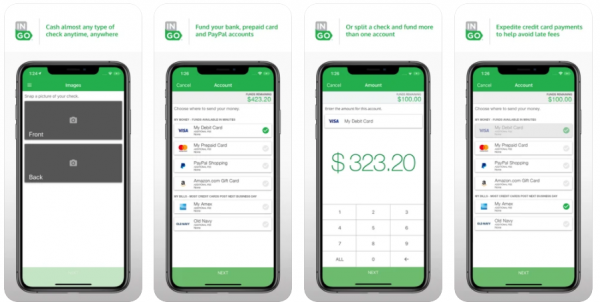 Ingo Money provides a lot of similar features as apps like Dave, such as getting personal checks, cash paychecks, and business checks, anywhere and at any time. However, when it comes to money transfer, Ingo Money has better speed as compared to Dave. It transfers money within few minutes. Additionally, Ingo Money can also be used to pay credit card bills, transfer money to multiple accounts, and buy Amazon gift cards. 
Another benefit of Ingo Money is that it allows you to register for a referral reward program. Here you can earn bonus points by referring a code to your friends and family and asking them to install the app using the code. This feature increases your chances of purchasing an Amazon gift card without spending any money. 
---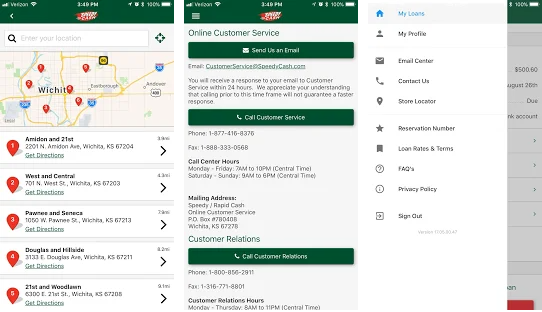 Like Dave, Speedy cash is a leading loan app that allows users to manage different types of loans from one place. It helps to manage your payday, title, and installment loans. Further, Speedy Cash offers a secure way to make payments, request a loan refinance, and select a bank account funding. You can also borrow a loan of as low as $50 to as high as $26000 with this application. All these features make Speedy Cash an ideal application for taking out a loan, managing lines of credit, and drawing extra cash on existing loans. 
---
Being a cash loan app, Rainy Day does not offer wage advances nor does it provide lending services. What Rainy Day does is offer you a chance to find a personal loan quickly. Here, all credit types are accepted, moreover, it is possible to deposit money directly into the account by the next business day. The APRs (Annual Percentage Rates) vary according to the loan you match up with. However, in most cases, it will be much more affordable than the cost of insufficient fund fees, overdraft charges, and payday loan interest rates. 
---
CashNetUSA provides quick and convenient credit whenever required. This application allows you to manage your lines of credit and get access to your account to make payments, view available credit, and request a draw. You can also use CashNetUSA to review your payment details, including past and future payments. CashNetUSA also offers coupons, discounts, and free financial courses to benefit the customers. 
---
Even Instapay
Like Dave, Even Instapay offers many financial planning tools to its users. It helps to get some money on-demand between paychecks. It is an excellent service for saving money and mastering your bills. When in need of cash, you can use Even Instapay to send a cash advance request to your bank account within the business day. However, to use this feature, your employer must be registered with Even Instapay. 
---
Activehours
Activehours stands out from any other cash advance apps because it pays you as soon as you finish your work. Activehours work for all business sizes, making it easier for workers to get paid instantly instead of waiting for their payday. But all this is possible if your employer also has an account on Activehours. Another benefit of Activehours is that it allows you to withdraw up to $100 from your paycheck every day with no additional fees for any withdrawal. This makes Activehours a more flexible app for daily wage-earners. 
---
Conclusion
If you are tired of taking payday loans, you must look into other ways to get the cash you need. Cash Advance apps and Loan lending services are some of the viable options. Dave is a popular app that provides small cash advances and helps you avoid overdrafts, regardless of your work hours. However, it takes around three days for standard delivery. And with its monthly membership plan, some employees might not find it convenient. 
The above apps are similar to Dave and can help you get out of a financial crisis from time to time. Some of these apps will give you a cash advance on the money you have earned and some may help you borrow a loan on your lines of credit. You can also use these apps to make bank transfers, invest in stocks, and budget. Read about the apps and choose the most suitable one for yourself.