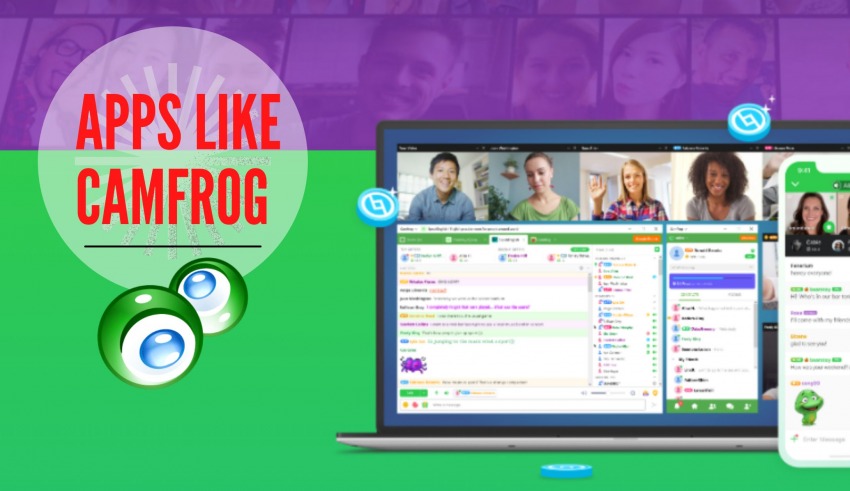 It is easy for the world today to connect with anybody from anywhere around the world. One of the best things about the internet is how easily you can make friends and talk to them or create a network with the help of the internet. If you want to, One of the apps which people use for worldwide video chat is the famous app, Camfrog. 
Camshare launched Camfrog, a video chat and instant messaging client, in October 2003. Camfrog makes it simple to video chat with folks all around the world. In Camfrog's video chat rooms, people from all around the world may simply discover companions to video chat with.
But what can be the alternative to this amazing app? Today, we have a lot of apps in the app world but few apps can give you the experience like Camfrog. After a lot of research, we have curated a list for you so that you can get the best experience of video chat through apps like Camfrog.
Here we have made a list of the 10 Best Apps Like Camfrog: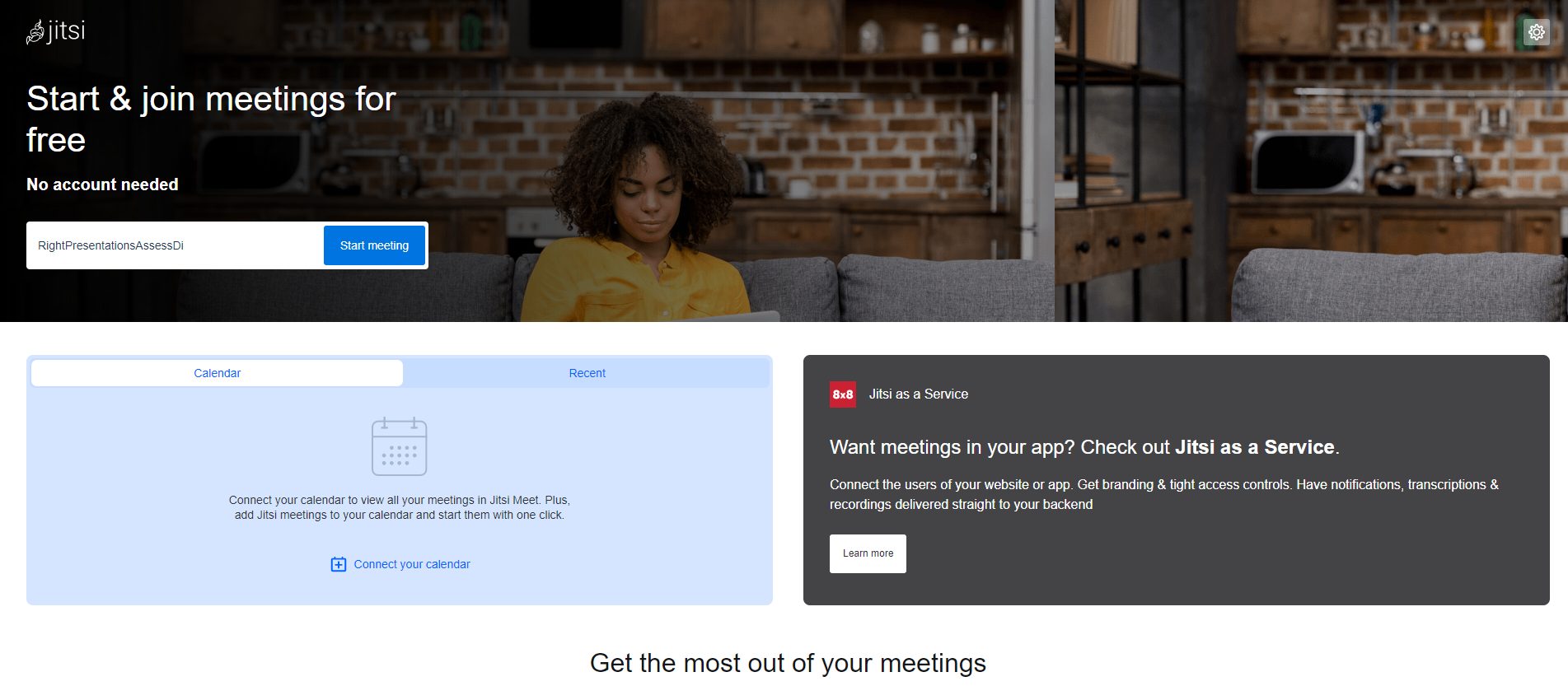 Jitsi (formerly SIP Communicator) is a fully encrypted audio/video and chat communicator that supports SIP, XMPP/Jabber, ICQ/AIM, Windows Live, Yahoo!GTalk/Hangouts extensions, as well as OTR, ZRTP, and other protocols. This is one of the apps like Camfrog but It can handle any firewall and has a slew of additional functions. Jitsi is free software that is distributed under the provisions of the GNU Lesser General Public License. It's possible to run it on your server.

Jitsi has features like.
 View the current speaker automatically, or click on any attendee to watch their video.

Apps for Android and iOS

Chatting through text (web only)

Password-protect a room

Sharing a screen



---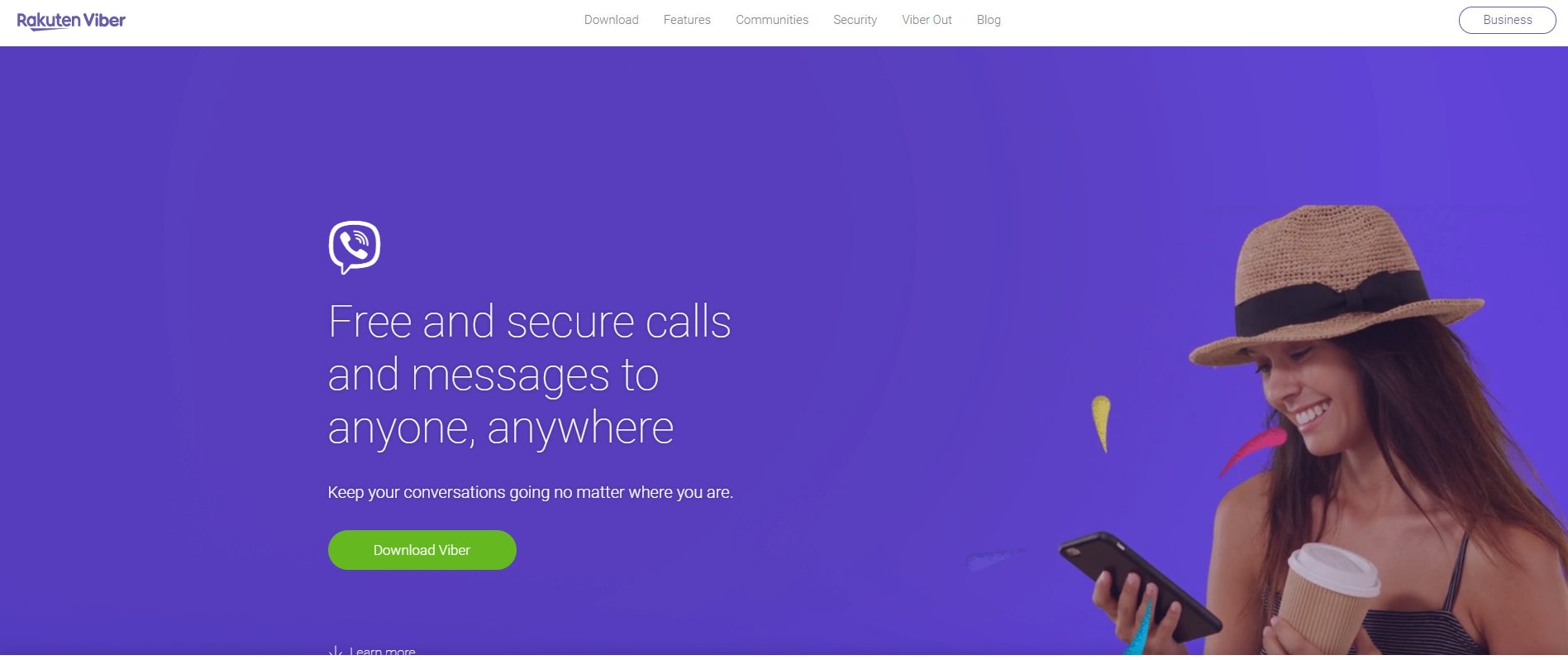 Viber allows people all around the world to communicate. Without restraint. Viber has over 460 million users worldwide who use it to text, make HD-quality phone and video conversations, and send photo and video messages for free via WiFi or 3G. It allows you to make low-cost calls to non-Viber landlines and mobile phones. Viber is compatible with a wide range of handsets and platforms. Your phone number serves as your Viber ID. This is another app like Camfrog The app automatically detects which of your connections have Viber by syncing with your mobile contact list.

Texts, images, movies, and files may all be sent. Record voice and video messages that may be sent instantly.

With a plethora of stickers and GIFs, you may communicate in a real, playful, and expressive manner.

Make crystal-clear calls and effortlessly switch from audio to video.

Take back anything you sent that you didn't mean to— from everyone in the chat with its delete and edit feature.
---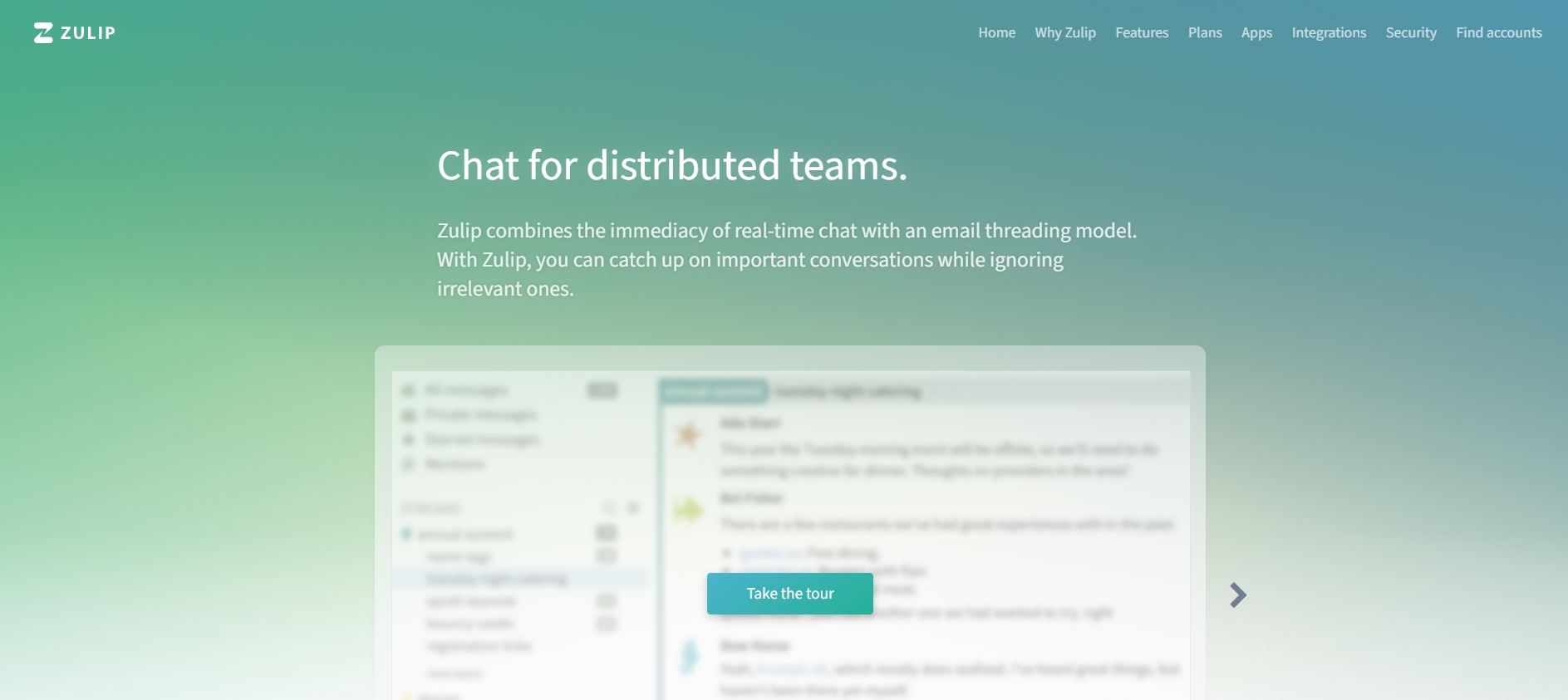 Zulip is a group chat program that threads messages by topic, allowing you to conduct longer, more structured chats. Individuals who aren't constantly on chat (such as supervisors, remote team members, contractors, part-time workers, and so on) may weigh in on questions and choices, and people in various time zones can interact efficiently.
Zulip has features like,
Private talks, one-on-one, and in groups – you may send private messages to one or more colleagues.

Send messages to specific group members or create invite-only streams to govern your audience and privacy.

Messages sent to offline users are distributed to their receivers as soon as they reconnect to the internet.

All message history is saved, allowing even new participants to view previous topics.
---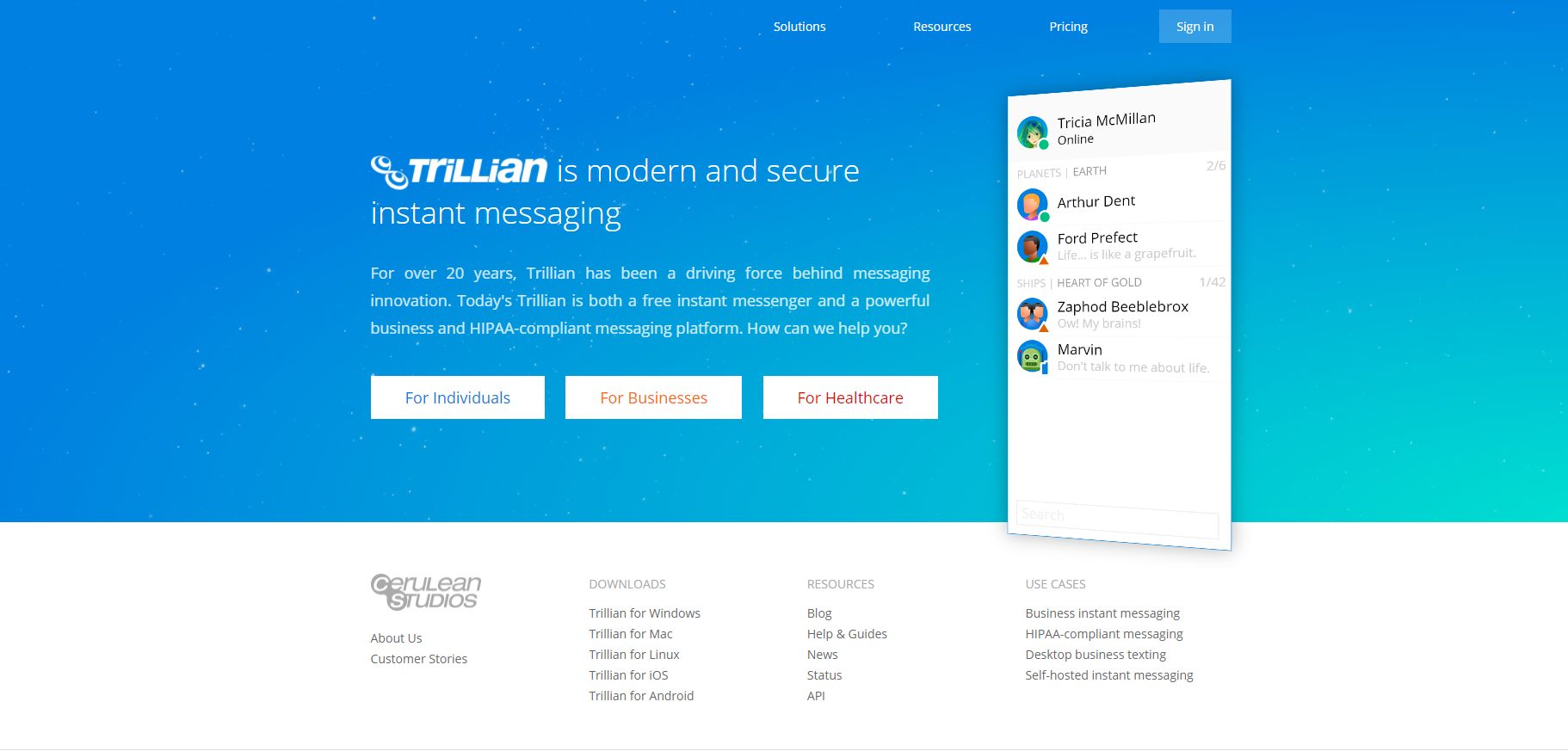 Trillian is an instant messaging program that works on phones, tablets, and computers, allowing you to keep your discussions in sync across all of them! This other app like Camfrog has its own beliefs. Like that conversations should be readily shared across all of your devices, rather than being restricted to text messages on your phone.
This is how we go about it: • INSTANT MESSAGING: You can send limitless messages for free using your unique Trillian account. Trillian makes use of your current data plan and/or WiFi connection.
---
Slack is a group messaging and team collaboration platform designed to make corporate communication easier. Open discussions, private groups, and direct messaging are among the features, as are deep contextual search, message archiving, and file sharing. Slack works with a variety of different applications, including MailChimp, Dropbox, and Google Drive. Salesforce purchased Slack in December 2020.
Slack has beneficial features like,
Slack can replace email, text messaging, and instant chats all in one software.

Keep vital information off of the personal email accounts of your volunteers.

Documents and files can be shared with any or all of your teammates (written, image, video)

Mentioning teammates will send them a push notification on their phone or computer, which is an excellent way to catch their attention.

On the go, start a video or voice conference call with other Slack team members.
---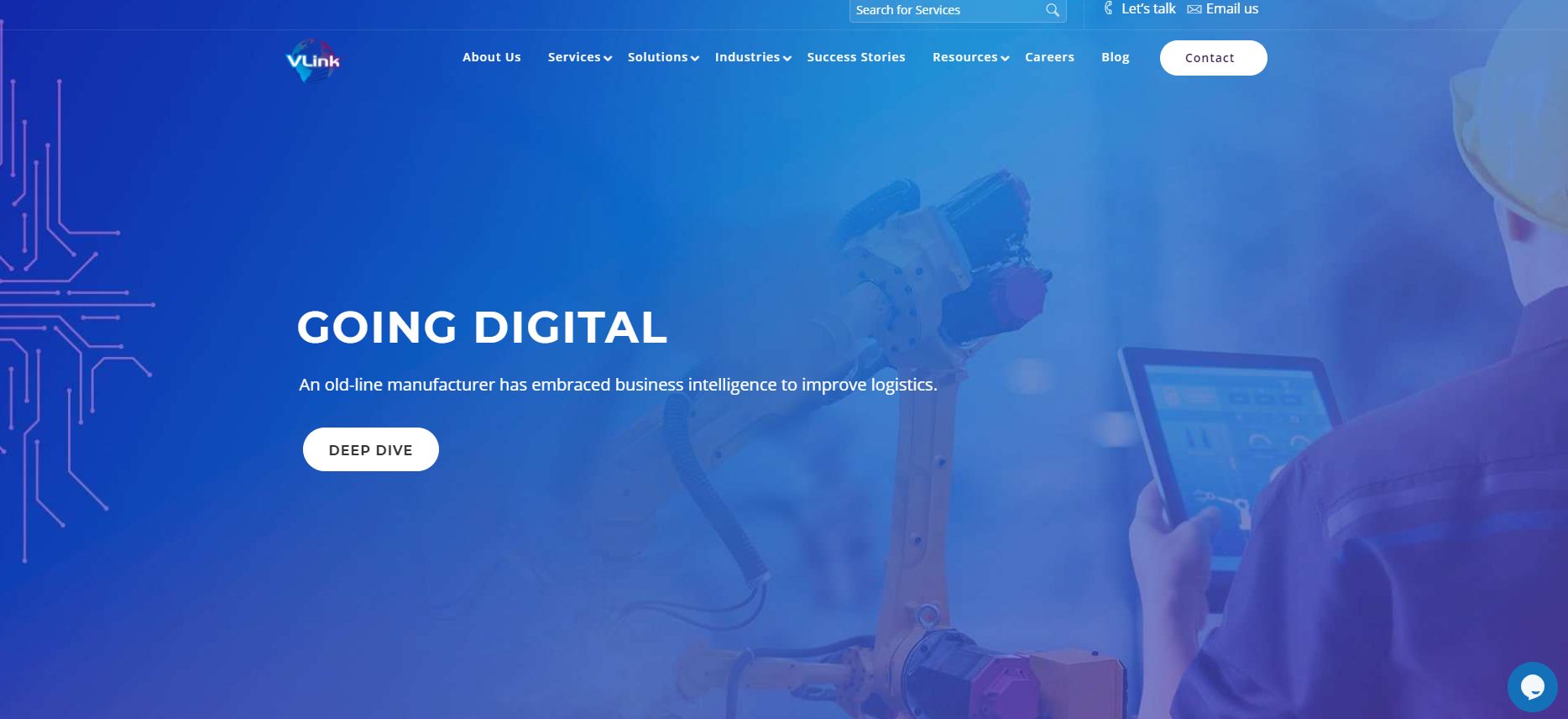 Vlink is a free video chat program that allows you to effortlessly connect with your friends and make new friends all over the world by providing high-quality free video calls and instant messaging services. You may use the app to socialize anywhere, whether at home or work, and make new friends with people who live only a few miles away.
This app, like Camfrog, is  – Vlink, a simple program that allows you to send limitless text messages, make video chats, and meet new people. meet interesting folks from all over the world. 
The unique and addicting element of this software is that it includes a language exchange feature with native speakers, allowing you to enjoy it with your preferred language filters. The app makes every attempt to provide you with the finest video chat service possible. It allows you to explore photographs, utilize advanced video filters, discover and meet new people, send chat requests, and enjoy real-time video chat.
This app also has features like, 
View photos of the most recent members and initiate conversation requests.

On video chat, use our video filters to make yourself look more desirable.

By using our free video call service and properly using the free language filter, you may communicate with native speakers in their language.
---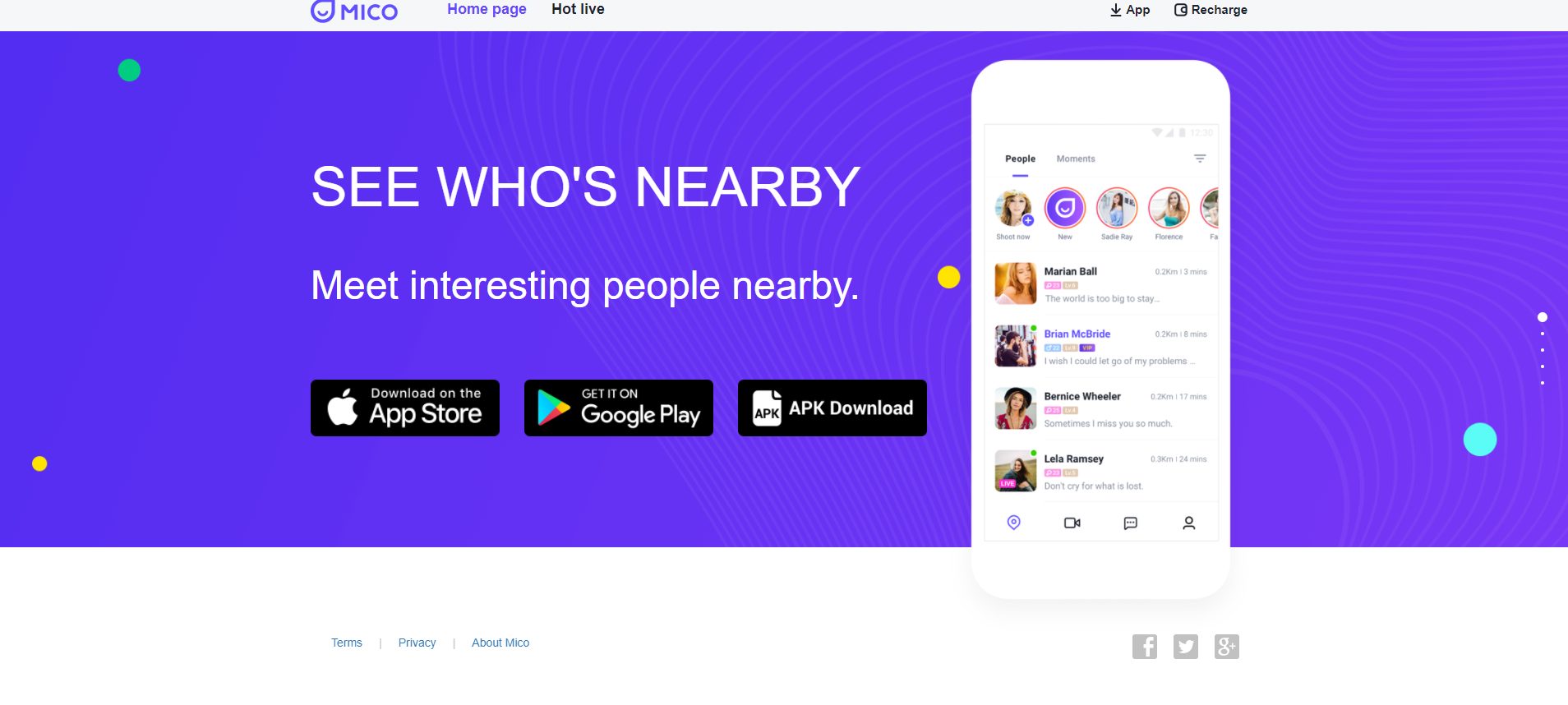 Mico is a fantastic tool developed and released by Mico World Limited, and it's accessible for Android and iOS. Mico – Live Streaming, Random Voice & Video Chat is the most popular social app for meeting new people all around the world. Its up-to-date and efficient radar searches for persons in your immediate vicinity as well as throughout the world.
Like other comparable apps, allows you to create new acquaintances by sending messages, voice, interesting videos, and location. Mico also has a live streaming function for people who want to show off their skills and obtain comments in real-time. To use the service, you must first download it to your mobile phone and then register with your email address and other essential information.
Mico has features like, 
You may utilize People Nearby to find intriguing people in your area. You may also utilize Global Roaming to practically go anywhere in the globe and meet people from all walks of life.




Emojis, audio messages, and GIFs may all be used in conversations. A video call may be used to have a face-to-face conversation with a buddy.




Meet up with different chat groups based on shared interests and themes. You may also create a chat group and ask your friends to join.



---
Live
.
ly
 Live.ly is a live streaming mobile app that allows you to broadcast your life to the entire world and participate in group video chats with your pals to virtually hang out. It features a large assortment of life.is to enjoy, including lifestyle, fashion, gaming, music, and movies, among other areas.

The app allows users to locate and share local content in a way that has never been done before. It, like the others, allows users to view advertisements and earn free coins to spend on presents. The great part about this program is that it comes with a variety of editing options that enhance the user experience. Guest your audience, broadcast a specific time, get fan gifts, broadcast mobile games, establish a group video chat, and so on are some of the app's highlights.
Features like, 
Whoever submits Live comments is up to you.

Choose who gives them invitations to go live.
---
 Streamago
Doctor SARL has released Streamago – Live Video Selfies, an intelligent live streaming tool that allows you to go live and share your voice with anybody you choose. It allows you to meet a lovely community of boys and girls with whom you can share anything you want and expand your circle of friends. It smoothly switches between private and public chat rooms, and you can pick who to invite, whether it's a small group of pals or the entire world.
The application is accessible for Android and iOS devices, and it can be accessed from anywhere in the globe at any time. The ability to go live, expose your skill, communicate to others, watch incredible broadcasting, and share live streaming on Facebook, Twitter, Instagram, and WhatsApp, among other things, is one of the most addicting aspects of this program.
The Streamago offers you features like  
Streamago makes communicating in live video chat enjoyable and simple.




It allows you to join broadcasting and show some love by commenting and donating hearts, candy, and other items, just like other comparable apps.




Pinch to zoom in and out, double-tap to switch from front to back, tab on chat message, block option, multiple quality settings, and more are all available in the Streamago.
---
YeeCall
 HD Video Call for Friends and Family is a fantastic Social App that allows you to chat to your friends and family anytime you want for free through 2G, 3G, 4G, or WiFi. Yee Call is a free smartphone application that allows users in Pakistan, the United Arab Emirates, India, Iran, and the United States to make unrestricted video and phone conversations (without the hassle of commercials or the need for a VPN). You may rapidly make free calls to people all around the world and communicate with your loved ones anytime you want with the aid of this program. 
The app is compatible with Android and iOS smartphones and tablets. It enables high-quality video and voice conversations with crystal clear audio, allowing you to hear what the other person is saying.
With the help of this app, you may make free calls to individuals all over the globe and speak with your loved ones whenever you want. Android and iOS smartphones and tablets are supported by the app. It allows you to have high-quality video and voice conversations with crystal clear audio, so you can understand what the other person is saying.
The other features of these apps are like, 
Having the ability to video chat with numerous individuals at once

Included is the option to share photographs and draw on them to highlight important points.

There's also a doodle option that you and your contact may use to create something together in real-time.
---
Conclusion
The following is a list of other video chat solutions available on the market. Choose one of these to ensure that you may meet more people and make new acquaintances without worrying about security or streaming concerns. So, don't wait any longer and choose your preferred chat option to meet new people online.