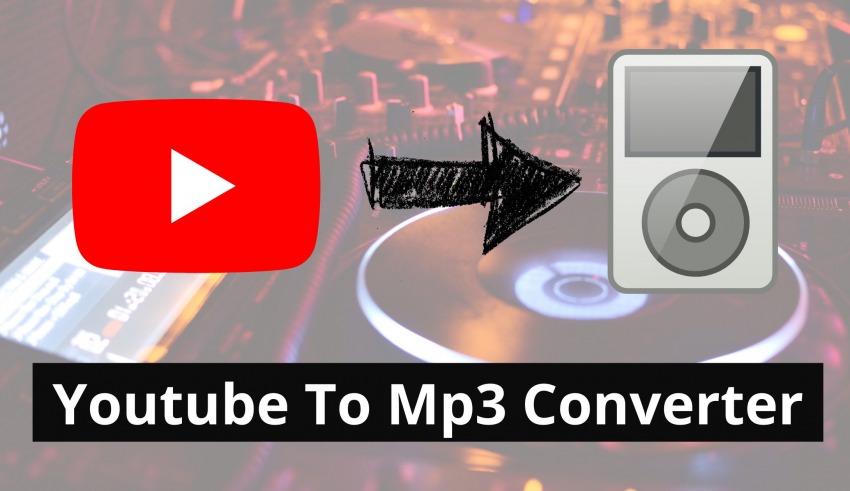 YouTube hosts millions of videos, ranging from songs, covers, and edits to tutorials. Students use the app to learn new skills or refer to tutorials. Teachers go on YouTube and search for assignments/worksheets. The YouTube download feature is great when one wants to refer to it later. Here are some Best youtube to mp3 converters.
However, the drawback is that it is only available on the YouTube app. Also, videos can be distracting to several people. Hence, people search for YouTube to mp3 converter for ease. The web has an extensive list of sites and apps, paid and free, to help convert YouTube videos to mp3. However, using these might invite unwanted viruses to your device.
It is necessary to use a verified website, or you might put your personal information at stake. Hence, we have compiled this list of the top 10 YouTube to mp3 converters you can use with your eyes closed. So, without much ranting on, let us get started with the list!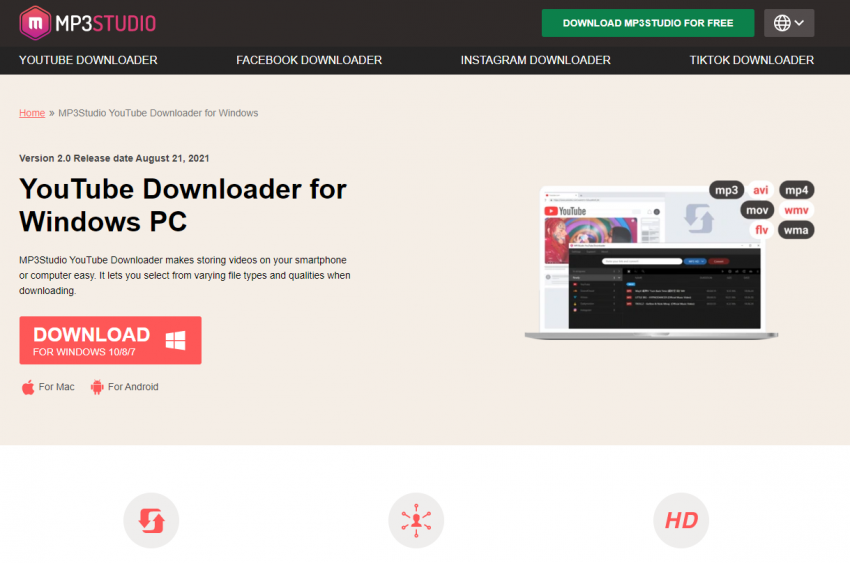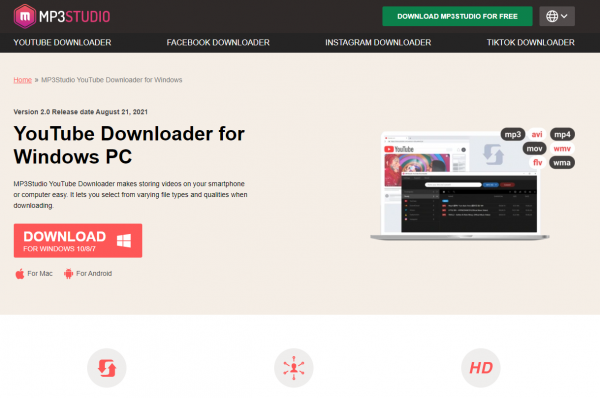 Mp3 Studio deserves to be the first converter we will talk about in this article. The converter lets you store YouTube videos on your device in several file types and qualities. Thus, you get a diverse list of options and can choose the format that suits you the most. Some of the available formats are – Avi, mp4, mp3, and WMA. We haven't reached the best part yet. You can convert entire playlists at a time. Mp3 Studio lets you convert a maximum of 99 videos together to help you save time and effort.
Also, Mp3 Studio allows you to download YouTube videos in 1080p quality. Often, most websites feature the wrong audio, and you find this out after downloading. However, Mp3 Studio lets you preview the audio using its built-in player before downloading to avoid wastage of your data.
Generally, converting YouTube videos to mp3 audios result in files with spam names. However, Mp3 Studio supports ID3 tags, which feature the song and artist name. Mp3 Studio makes it a seamless process and is easy to use. All you need to do is enter the target video's URL into the search box and click 'convert.' The quick process is why Mp3 Studio is the best YouTube to mp3 converter you will find on the web.
Pricing Plans:
The free version allows three conversions daily.
The monthly plans are priced at $5.99, $4.99, and $5.99 for the Windows, Android, and Mac versions, respectively.
The lifetime license comes with unlimited conversions at $25.
---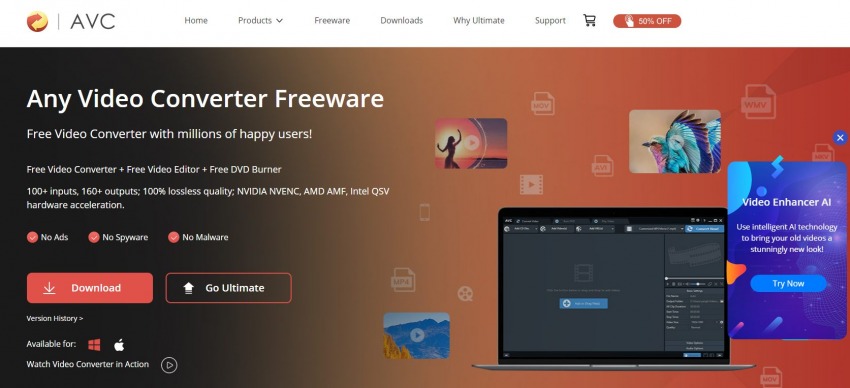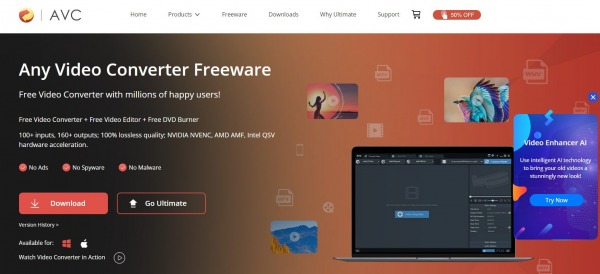 Any Video Converter is a YouTube to mp3 converter available free of cost. What makes it remarkable that it is on this list? Well, the AVC Freeware has a Video Converter, Video Editor, and DVD Burner that are absolutely free! Unlike other free sites or apps, AVC is free of ads, spyware, and malware. Hence, the software is one of the best free converters for your device. AVC has an extensive list of supported video input and output types.
Also, the software is supported on several devices, including iPhone, Google Android, Sony PS5, iPad, TV Console, and social media. The AVC software has a premium version that allows DVD Disc/Folder/ISO Image Converting, Record and Capture of Video Screen, and Free DVD templates, along with the features available in the free version.
Pricing Plans:
The free version allows converting YouTube videos to mp3.
The paid version is available at $49.95.
---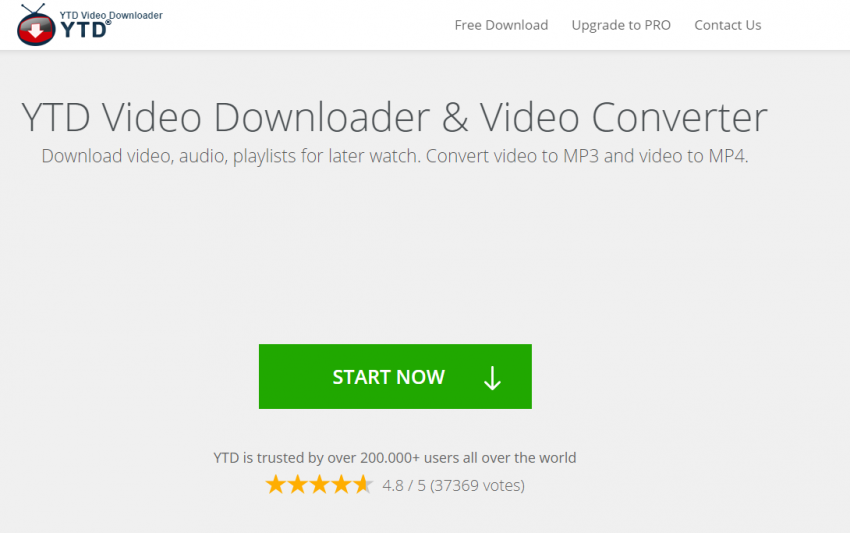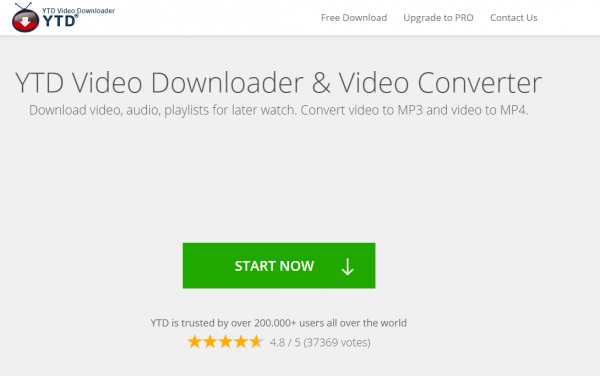 The YTD Video Downloader and Converter are the best to convert videos from any social media site into mp3 or mp4. The converter supports sites like TikTok, Bing, Vimeo, and Facebook. You can download any playlist from the supported sites and convert them into different formats. YTD allows you to convert your videos to mp4, 3GP, MPEG, and AVI. The converter also lets you download videos from any streaming site and lets you watch HD videos. Whenever your internet connection fails, you can automatically resume and retry using the YTD Video Downloader. The converter is easy to use and has an integrated video player which automatically plays videos. The software is the best YouTube to mp3 converter available on the web for free.
Pricing Plans:
The free version allows converting videos from any social media platform to mp3.
The paid version offers an ad-free experience and free email support at $32.15 every year.
---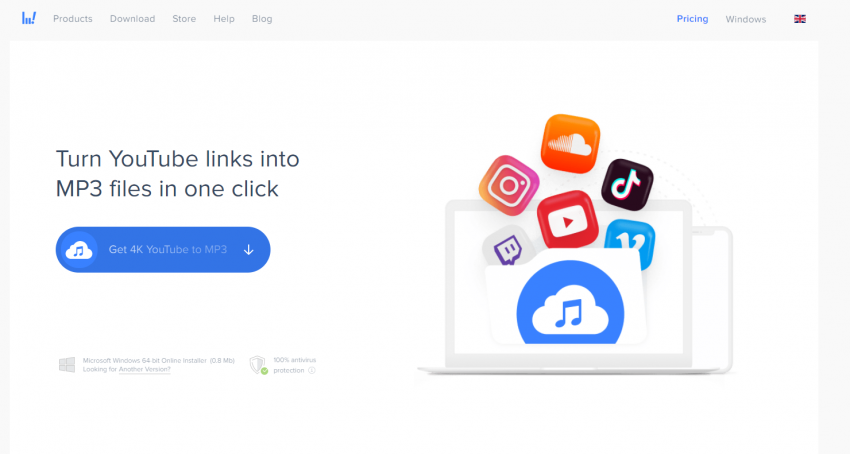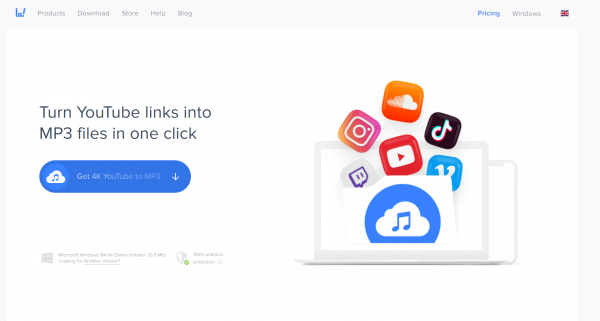 This YouTube to Mp3 converter is mostly used to download audio files from the internet. The 4K YouTube to Mp3 converter supports most video or photo-sharing sites like YouTube, Vimeo, and Facebook. You can create a download list by pasting the URLs one by one, or you can paste the link to a complete playlist.
The software checks the available formats and qualities for every link. You can download the mp3 version of the original video, or change it to high, medium, and low quality. Unlike the other converters we discussed until now, the 4K YouTube to Mp3 converter allows downloads in only three formats – Mp3, Mp4, and OGG. However, the best part is that you can set the tool according to your preferences and bandwidth conditions. One major drawback is that the software does not allow searching any media or converting them to other file formats. However, the ease of use and fast transfer rate makes it worth it.
Pricing Plans:
A free version is available.
The premium packages charge a one-time fee.
The personal, pro, and bundle packages are priced at $15, $60, and $65, respectively.
---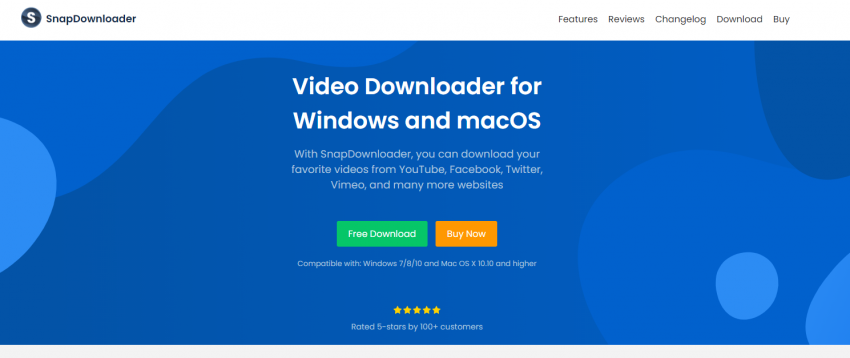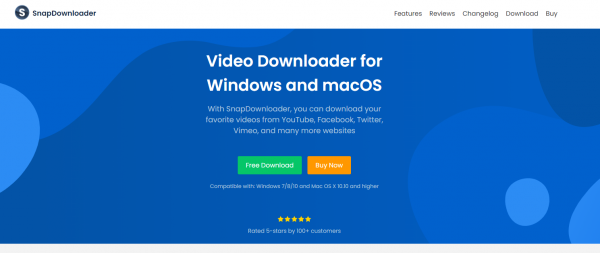 Snap Downloader is one of the most widely used YouTube to mp3 converters. The software has been rated five stars by over 100 customers, and there's a good reason for it. You can use it to download your favorite videos from YouTube, Facebook, and other social media sites. The software is compatible with Windows 7/8/10 and Mac OS x 10.10 and higher. Snap Downloader supports up to 8K resolution for the video to mp3 convert downloads. The best part is that the software has an in-built video trimmer, which lets you cut videos before you download them. You can also download 360° videos from YouTube and can queue multiple downloads.
Pricing Plans:
A free 24-hour trial that lets you experience the software.
The lifetime license offers 24/7 customer support, free lifetime upgrades and is available at $19.99.
---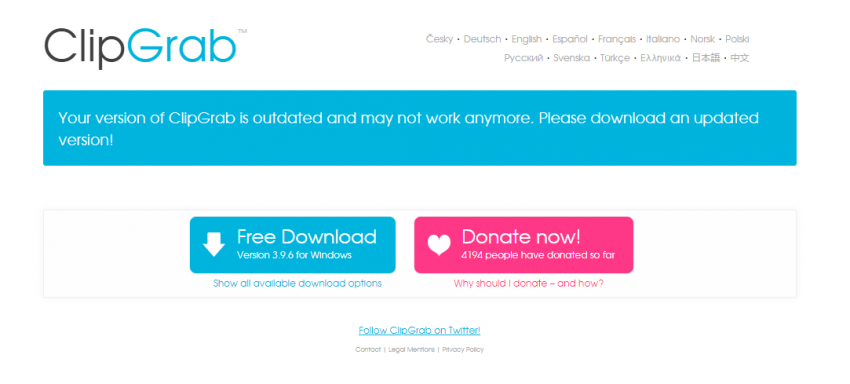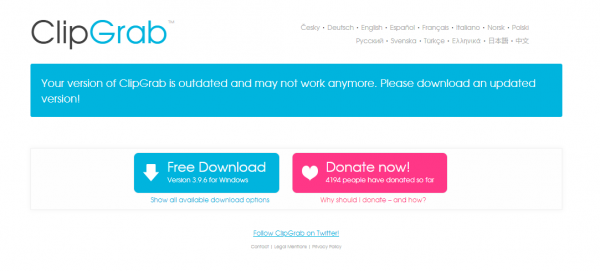 Clipgrab is one of the fastest, user-friendly YouTube to mp3 converters you can come across. You can download videos from multiple streaming websites for free, but you need to be aware of any malware. The software has been flagged by several companies for having malware and corrupting devices.
However, the newest updates say that they are not compromised and work just as well. Clipgrab works on all existing operating systems and features continuous updates. The previous versions had complicated applications, that easily caught malware and corrupted personal files. Like other premium software, you can search related files and download related ones.
Clipgrab also supports other social media sites like Vimeo and College Humor. Also, the software automatically detects the copied link and converts it into your required audio format within a few clicks. A word of caution – Always download the latest version and check for bugs. A simple search for the reviews of the latest version of Clipgrab will throw light on its efficiency.
Pricing Plans:
The software is completely free.
---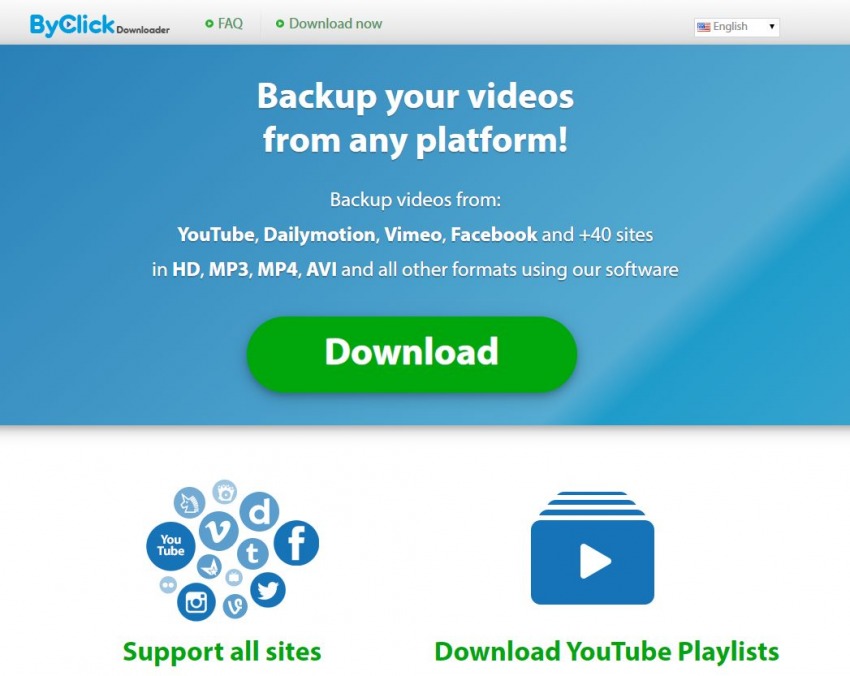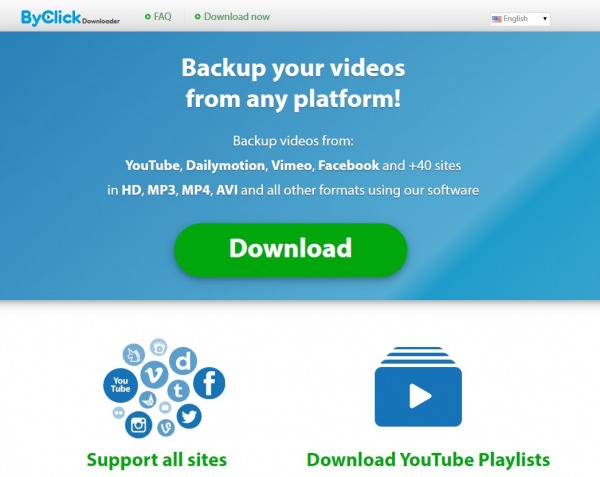 You can backup videos from several social media platforms like YouTube, Facebook, Vimeo, and more than 40 sites. Some of the supported formats are HD, mp3, mp4, and AVI. Also, By Click Downloader lets you download complete YouTube playlists and Instagram pages within a click. The best part is that the software development team continuously works to release new versions every week. You can also track your downloads and get personal recommendations. The By Click Downloader has an auto-detect popup message to easily download YouTube videos from your web browser.
Pricing Plans:
The premium version allows you to download private YouTube and Facebook videos.
The premium plan is priced at $10.00 for lifetime access and comes with a 30-day money-back guarantee.
---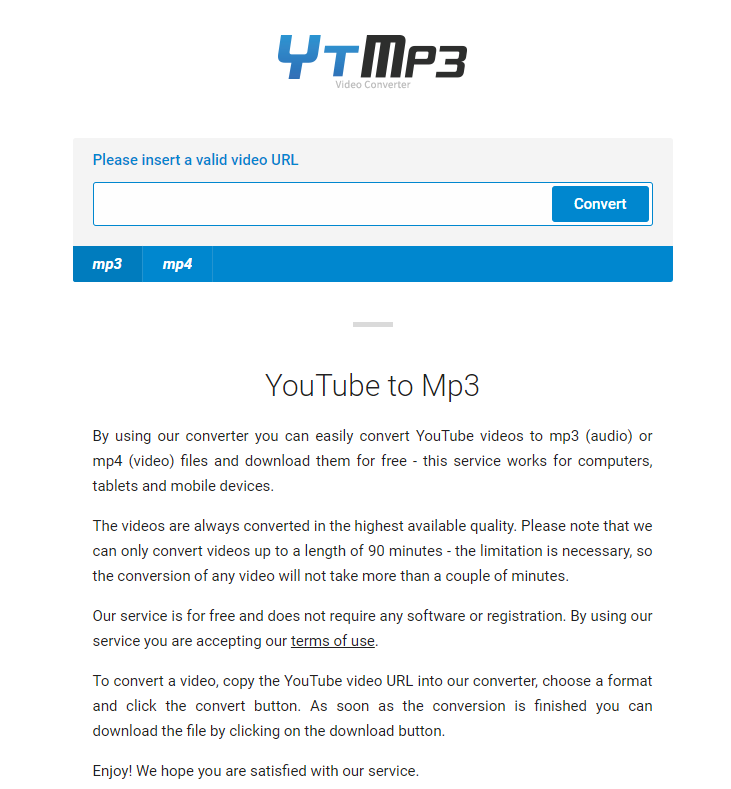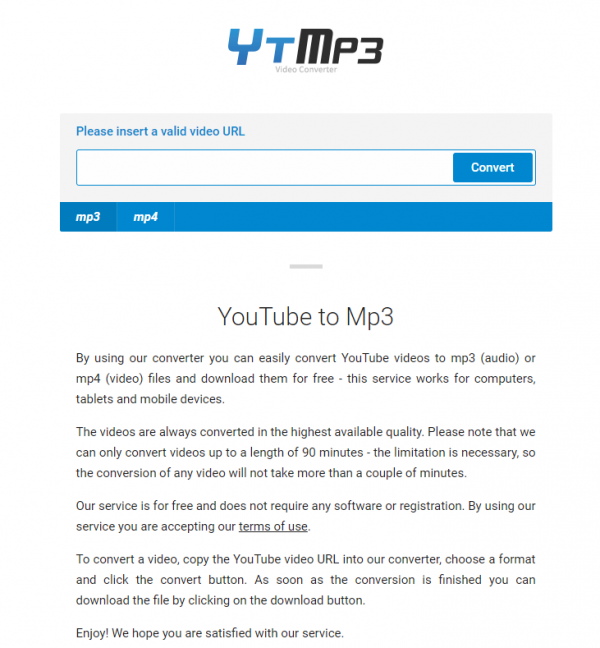 The YTmp3 converter is one of the most basic yet powerful tools to convert YouTube videos to mp3 audio formats. You just need to paste your video URL in the search bar and press convert. That is all you need to do. You can either download it directly or can add it to the DropBox. One of the drawbacks of this free YouTube to mp3 converter is that there are many advertisements and you can only convert videos of up to 90 minutes.
Pricing Plans:
The service is available for free and does not require any registration.
---


YTop1 has several videos to mp3 converters, which support video formats from other sites. The converter also offers YouTube, TikTok, and Facebook Downloader. You can copy the YouTube video URL and paste it onto the search box. Click the MP3 High-Quality button to choose the format you want. After this, you need to click the Download Now button to download the converted file. Thus, YTop1 is one of the best and free YouTube to mp3 converters available on the web.
Pricing Plans:
YTop1 offers the premium conversion and download process for free.
---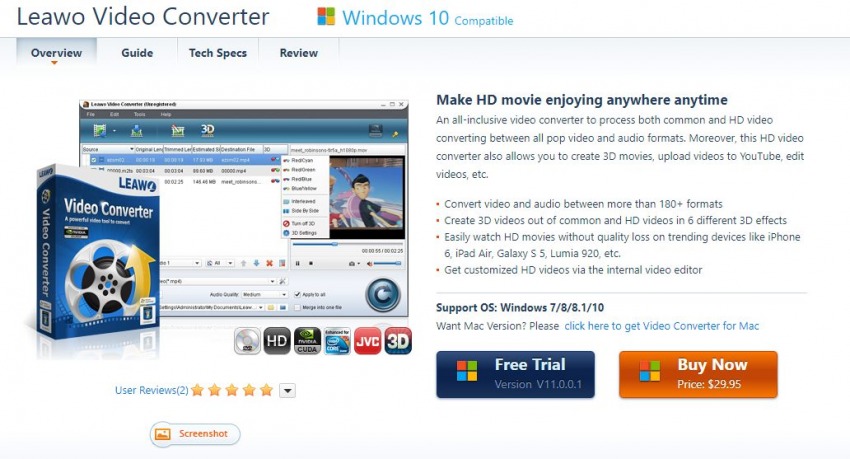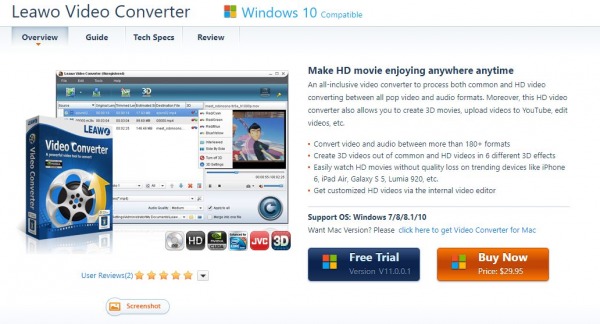 The Leawo Pro Video Converter is an all-inclusive software to convert common and HD videos to the audio file format. The best part of this software is that it allows you to create 3D movies, upload, and edit YouTube videos. The Leawo Pro Converter also allows you to convert video and audio to more than 180 formats. All the 3D videos can be converted into 6 different available 3D effects. You can also customize your HD videos using the internal video editor. The software is supported on Windows 7, 8, 8.1, and 10. The Leawo Pro Video Converter also converts videos with subtitles, has a built-in media player, and converts a batch of HD videos at once.
Pricing Plans:
The Leawo Video Converter has a free version to try all features.
The Premium version is available at $29.95 per year and $39.95 for a lifetime.
---
Features Your YouTube to Mp3 Converter Should Have
When you are searching for the best YouTube to Mp3 converter, you need to consider certain things. This will help you choose the most appropriate software that can solve your needs easily. Hence, we have brought this guide to help you choose the best YouTube to mp3 converter.
Consider the number of videos you want to convert – If you want to convert YouTube videos only once or twice, then you might want to opt for an online tool. However, if it is a regular affair, you need to get a dedicated application.
Speed of Conversion – If you want to quickly convert the videos to mp3, you might want to go for a desktop application. In the desktop application, the data is not processed on a remote application.
Check for Malware – These conversion tools often contain malware and can corrupt the files on your device. However, every software mentioned in this guide has been tested and verified. We confidently recommend these applications to you.
---
Conclusion
When you are looking for a YouTube to mp3 converter, make sure that it provides high-quality output. Also, the option to download the audio in different formats is essential. In-built audio or video trimmer is a bonus. You can check out our article to get a comprehensive list of the YouTube to mp3 converters for quality audio downloads. Have you used any other software? If so, let us know your favorite conversion software in the comments below.