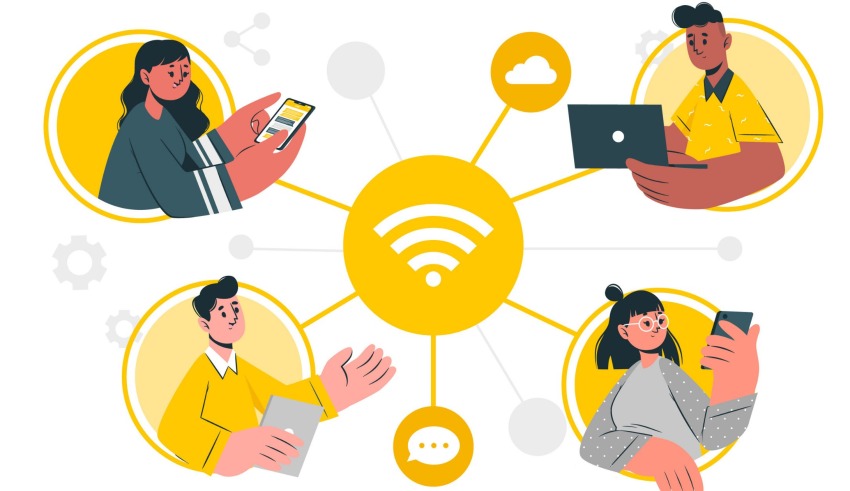 Since the pandemic, we have completely adapted to the new working dynamics of work from home and online schooling. When your dependability on the internet increases, you lookout for an internet that provides stable internet like Spectrum internet.
Lately, many users have faced issues with their internet, and that mainly happened due to increased traffic on the line. If you want to inquire and report about your issue you can reach out to the customer service. With a connection like Spectrum internet, you get 24/7 customer support. However, at times you only need to understand why you are facing speed lags and how you can fix it by following some simple hacks that you can try.
The Internet can work slow due to various reasons. We are going to define various reasons that can cause your internet to work slowly. Read through the article to find out more about it.
Reasons behind slow internet speed
We are all aware of how important it is to get high-speed internet. If your Wi-fi is slow, it not only gets on your nerves but all your tasks get delayed due to which you end up wasting your precious time. No matter how great for huge and internet service provider is, no one can ever guarantee you consistent high-speed internet.
They can be multiple reasons due to which the internet can work slower. You might meet assistance for some reasons but mostly you can manage it yourself. We are stating the reasons behind slow internet speed below,
It can be a busted router
we usually don't pay attention to our equipment until it stops working. If you are having a slow internet connection then it's time that you should check your router. At times, the main culprit behind slow internet speed is your router and your internet modem. If you have an old Router and a modem then you might need to change it, especially if you are facing speed lag issues.
Unfortunately, we don't pay attention to our router because you get your Wi-Fi signal through a router, and you don't pay close attention to it. You should take your router and get it replaced if it does not start working fine, even after when you try refreshing it.
Some issues with Internet delivery
All of us want to get consistent internet speed, but sometimes the issue lies in our neighborhood. You should move around and see that you have a secure internet connection. If you face Slow speed issues consistently or mostly, you can move out to see what kind of wiring is done outside your neighborhood through which you are getting your internet signals.
Wiring should be ideally underground because it keeps it safe and secure from severe weather conditions, and you don't face slow speed issues quite often.
Wrong internet plan
We understand that it can be difficult for you to be completely aware of everything regarding internet connection before you sign up for it. You must do a little research about MBPS which helps you to understand the internet speed, and you can easily do that by doing a little search on Google.
You should know about the internet speed that is required according to your usage because if you have not signed up for a correct internet package then you will face issues with your internet speed. It's never too late you can always contact spectrum customer service and ask them about your current internet speed, inform them about your internet usage and they will hook you up with the best and most compatible internet package.
Incompetent bandwidth
Once you are aware of the actual speed that you are getting, you should take the next step and sign up for an accurate internet plan for yourself. Spectrum will require your current account number and they will tell you about the available options that you have on your address. Once the process is done, you can go for a higher internet speed if you have issues with your current speed.
Uncontrollable weather conditions
nature has its own course in which no one can control it. Sometimes, weather conditions become so was that it affects the wiring and the internet can stop working completely or it will start working slower than usual. In such instances, you have to wait until the weather gets better because spectrum has a special team that takes care of weather conditions however, it can occur once in a while. Usually, such issues get resolved within a day or two.
Data throttling issue
If you understand the dynamics of a broadband cable internet, then it will be easier for you to understand but let us give you an idea about what internet data throttling is. All the users who use the broadband connection get their Internet signal through shared lines, if the number of users increases then the normal limit, or the traffic on the lines becomes greater, the provider starts providing you lesser internet speed so that each one of them can use the internet.
Data throttling can cause your internet to work slower than usual but usually, it happens in some specific hours, and your internet starts working fine after that.
Wrapping Up
We have mentioned all the common reasons that are behind slow internet speed. However, if you are aware of it, you can counter it very easily and report it on time.