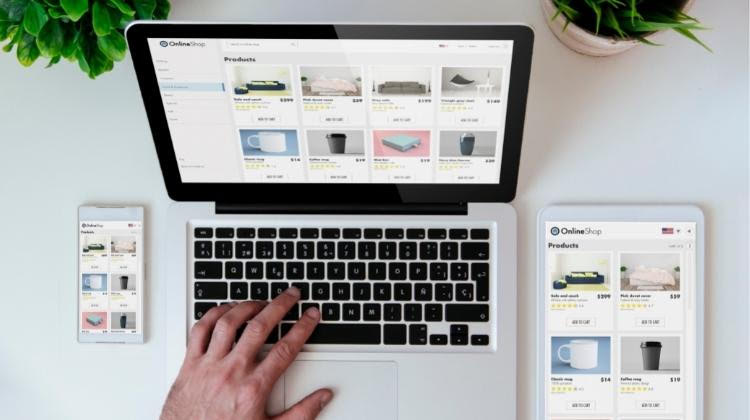 Whether your business is thriving offline or not, having an online presence is crucial for your small business growth. A website helps give credibility to your small business, increases sales capacity, builds brand awareness, and enables you to engage in email marketing, among other benefits. Furthermore, the e-commerce industry is said to enjoy 23% growth yearly and is projected to account for 95% of all purchases by 2040. You want to be part of this, and if you don't have a website for your small business, it is high time you create one now. 
To create an excellent website for your small business, consider the following tips: 
Make it Mobile Friendly
More than half of American adults do all their shopping online via mobile. That explains how mobile responsiveness is critical for your small business. However, it is not just making your website mobile responsive but creating a mobile website that offers a positive user experience. If potential customers find your page difficult to read or navigate on a mobile device, they may abandon your site for competitors. 
Furthermore, mobile responsiveness has an impact on search engine ranking. Google ranks mobile-friendly websites higher than others. 
Incorporate SEO Best Practice
Your small business website is doomed if you don't incorporate SEO best practices. SEO best practices make your website easy to find by ranking high on google. You may have one of the best websites in your industry, but it will be nothing if people can't find it. You want your company to appear on Google search first page because not many people will look for information beyond the first page. It may cost you some money to bring organic traffic to your website, but it is worth it in the long run. 
Google's ranking is based on authority and relevance. Authority is established by how many other well-respected sites link to yours, the size of your site, and the traffic it enjoys. Relevance is established by including relevant content on your site. 
Consider the Need for Speed
Many studies have shown that web users will not leave a website if it loads too slowly. The time it takes to load a web page also affects the purchase decisions of nearly 70% of online shoppers.
That said, you have to make sure your website runs smoothly. You can ensure this by optimizing videos and images for quicker downloads, keeping the software up to date, and using a website host that can handle your bandwidth demands.
Keep Your Design Simple
Commit to making your design simple yet enticing. You don't need to go overboard to capture the audience's attention. 
Too many colors and GIFs can destroy and pull the eyes away from focusing on your page. Make the information scannable and easy to read by creating short paragraphs, using bullet points, increasing white space, and reducing the amount of unnecessary text.This is especially important to people using phones to browse your website. A simplistic design is easier to navigate and works better for smaller screens. Protect your online business by making it formal
It is not a must if you have a formal business entity to run an online business, but forming your online business comes with many benefits, including liability protection. So if you are thinking of taking your business online or already have one, consider forming either a limited liability company (LLC) or a corporation. 
LLC is the most preferred because, in addition to liability protection, it offers more tax flexibility and requires less paperwork than a corporation. You can click here to discover the best LLC services today. 
Form a Formal Entity for your Online Business
You don't need a formal business entity to start and run a website. However, forming your online business can offer you many benefits, including liability protection and taxation advantages. 
Though corporations also offer liability protection, LLC is preferred over corporations due to its affordability, less paperwork, and tax flexibility. Though you can form an LLC, hiring an LLC filing company offers peace of mind because they will undertake all the paperwork on your behalf. You can discover the best online LLC formation services here. 
Make your Contact Information Easy to Find
If your business relies on people being able to contact you or call your sales team, place that contact information where they can find it easily. Your contact should be placed where visitors to your website don't have to search for it – preferably at the top of the home page.
Have a Call to Action
You should entice readers to do something on each of your pages on your website.The page should encourage users to take specific actions such as signing up for a service, buying a product, calling your company, or doing something that benefits your business goal. You should offer them a noticeable invitation to take the Action, such as a link, a button, or clear verbiage. 
Conclusion
With our small business website tips, you can now stand a chance of growing your marketing campaign, expanding your reach, and building loyalty among your customers. Get started today and see the result. You can visit Bizreport to stay up to date with the latest marketing news.