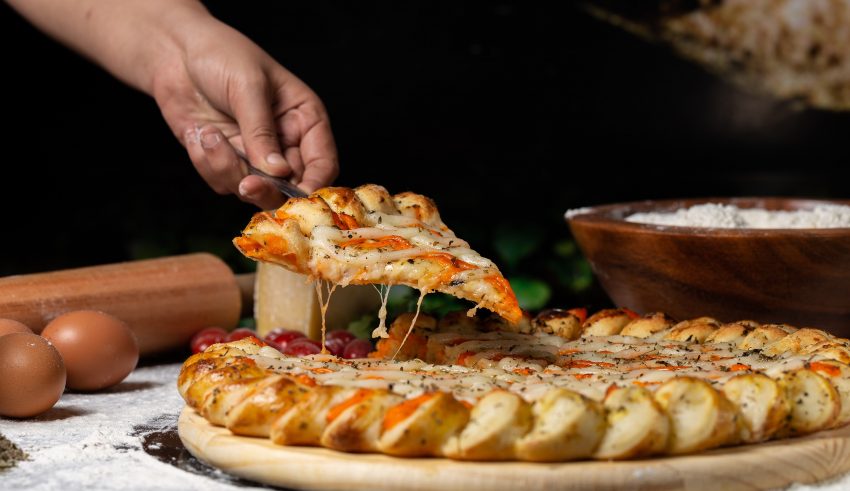 In the restaurant industry, competition is brutal. Pizza marketing is mostly full of oppositions and hurdles for pizza restaurant owners. There are tons of pizza options to choose from – from oven types to crusts, ingredients, and styles.
Considering the challenges associated with running a pizza restaurant and its marketing, you want to implement a marketing scheme that stands out. Our article has highlighted the topmost pizza marketing blueprint you should apply to increase revenue. To learn about this, scroll down and keep reading.
Top 10 Ways to Improve Your Pizza Business:
1. Online Local Listing
When trying to gain new customers to your pizzeria, you want to be easily found online. Plenty of customers search on several search engines such as Facebook, Google, Yelp, Instagram, and more. They use several local directions.
One of the biggest search terms on Google is "Pizza near me."  And you want to make sure that your pizzeria shows up online on local searches. Ensure that your business's name, address, and phone number (NAP) are correct for your pizzeria. If they aren't accurate, it confuses search engines and customers. And this can decrease your visibility online.
To encourage more people to select your listing, upload photos and videos. A lot of directories allow people to upload videos and up to 10 photos. Do this to gain an added advantage over your competitors. You ant to ensure that you use high-quality pictures of your mouth-watering pizza and the outside of your store. This will urge people to order online. The images should highlight the various groups of pizza you offer.
---
2. Assist Local Organizations
While you cannot help every organization that could use a contribution, you want to do something else by occasionally sponsoring nonprofit organizations that align with your pizzeria's values. Doing this will be good for both your business and the community.
Pick the right charity and volunteer to cater to the needs of their upcoming fundraising event. But if you can, you should consider taking the day off together with your staff and volunteer. This would engage your team and encourage local customers to return.
---
3. Invest in a Standard POS System
If you are already using a POS and it cannot do the following, you should upgrade to a pizza pos system. Such a system provides features specific to the pizza business. Furthermore, ask yourself the following questions.
Can it tell you how many customers you have in a part of a day?
Can it collect the emails and phone numbers of your customers?
Right from the register, can you create a loyalty program?
If your answers to all or one of the above questions are no, you are missing out, and it's time to upgrade. You should be collecting data, decreasing costs, and turning your customers into regulars.
---
4. Award Your Best Customers
Deal promotions and coupons have and will be famous among pizzerias. When customers use coupons, it can be useful in bringing them into your restaurant. Coupons having uncommon incentives with them can drive even more customers to your pizzeria more than those coupons that lack special incentives.
Even though pizzerias owners are expected to give out coupons occasionally, however, we advise you to give them out for only a limited amount of time. This should be done so that your customers don't abuse the privilege you're providing them.
---
5. Employ a Professional Photographer
Your in-store poster, social media channels, menus, and website all have pictures of your food. How your pizza looks on all these platforms can either make or mar the way your pizza would sell. You want to have professional photos of your pizza on these platforms. Hiring a professional photographer to make this happen is one investment you should consider greatly.
Customers and potential customers would crave your food, even more, when they contact excellent photos of your food. Hire an excellent photographer to capture photos of your food, from the procedure of making them until the final look. You want a photographer who pays attention to details, someone who puts care into even the smallest detail.
---
6. Ask for Reviews from Happy Customers
After extensive research, Forbes stated that 90% of potential customers read reviews online before patronizing a business. One of the ways your business will rank higher in SERPs is by having positive thoughts. They build the trust of your customers in you.
You want to use text messages, emails, and inspiring materials to ask your customers to leave honest reviews about your business. Remember, don't ask for fair reviews, as for positive ones.
Aside from ranking higher in search engines, reviews can go all the way into translating into money. How does this happen? It happens when a 1-star increase in Yelp rating causes between 5-9% increase in revenue.
---
7. Create a Limited Time Offer
A great Limited Time Offer can cause a significant positive change to your business. This would be even greater if food bloggers pick your offer. Create urgency, hype, and profit by creating a very special menu and making it available only for a limited time. Offer these special offers during seasonal events and withdraw them at the end of the season.
A rule about this strategy is to ensure that you offer a seasonal menu not shown in other restaurants. You want to stand out and be unique for your Limited Offer. You want people to look out for your menu every year during that season.
---
8. Enhance Your Menu for Mobile Phones
You are losing customers if your site isn't mobile-friendly. No one wants to be stressed while patronizing a business. Google reported that 72% of online users prefer their online content to be mobile-friendly, you know, optimized for mobile.
You want to ensure that your customers are not finding it hard to find your online menu. You want to make it legible enough that potential customers can view your menu anytime and anywhere. Don't bore them by making them dig around your website and zooming in to read your offers.
---
9. Partner with Delivery Services
According to Wisesmallbusiness, you don't want to lose potential customers because you don't offer delivery services. 20% of customers use food delivery a minimum of once a week. You don't want to miss out on this. It's a great stream of income.
We recommend that you make it easy for people to find your pizzeria from the comfort of their homes using their phones and computers. Do this by partnering with delivery services. There are delivery services to partner with.
Some of which includes:
Eat24
Seamless
GrubHub
Foodler
---
10. Create Combo Packages
More than any other food, ordering pizza is an easy option when getting food for a group. One of the reasons is that it can be shared, as against individual foods like burgers. As that needs to be done when ordering, is just select a package that is ideal for the group. In your Carry Out menu, you want to produce a combo package for different group sizes.
Some deals to consider creating are:
Combo deals that target families of 5-6 for family events or home movie night.
Combo deals for game days
Combo package targeting people of 4-5 for a picnic
Creating combo deals is fantastic because your customers believe that they are getting a great deal and can expand sales. You can also use these deals to promote fresh items on your menu.
When creating deals and promotions, endure you don't do it for too long because it can affect your business in the long run. This can happen when, over time, people might begin to ask for lower prices.
---
Conclusion
Restaurant owners know that running any type of restaurant is not easy. Making great pizzas is one thing, and marketing them the right way is another part of the story. The goal is to create the pictures of your pizza in your customers' minds so that your business would be the first thing that pops into their minds whenever they think about pizza.
To do this, you need new ways to go about it. In this article, we highlighted the top 10 ways to improve your restaurant business. We hope that our tips and strategies will help you in your restaurant business.