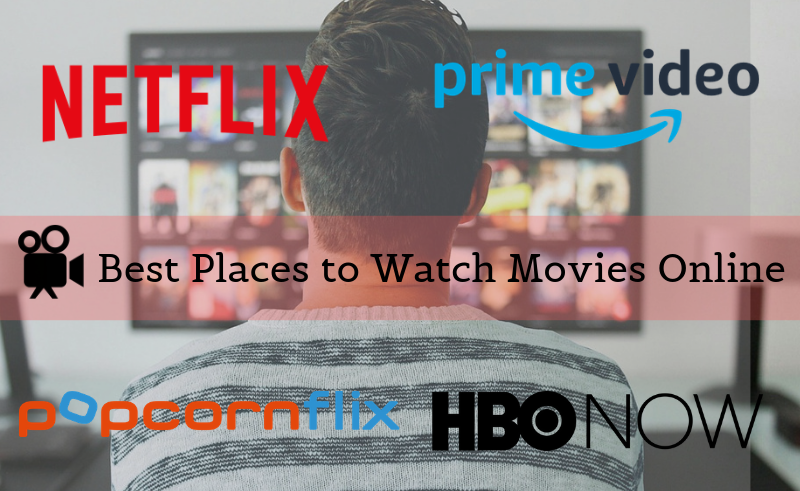 The Digital Age is upon us. And it has brought about a revolution in the way we live our lives, especially how we get entertained. In earlier times, entertainment meant only a book. Then came the television, audio cassettes, CDs, and DVDs. We can argue that all these eras have also run their course, giving way to online streaming.
Nowadays, you do not need to have any media in local storage. Be it songs, videos, movies, or series, everything is available online. Numerous websites offer you unlimited access to entertainment from all around the world, sometimes with a very nominal registration fees. This is always better than waiting for your favorite shows and movies to air on television.
Given below is a list of 20 best websites where you can watch movies and TV series: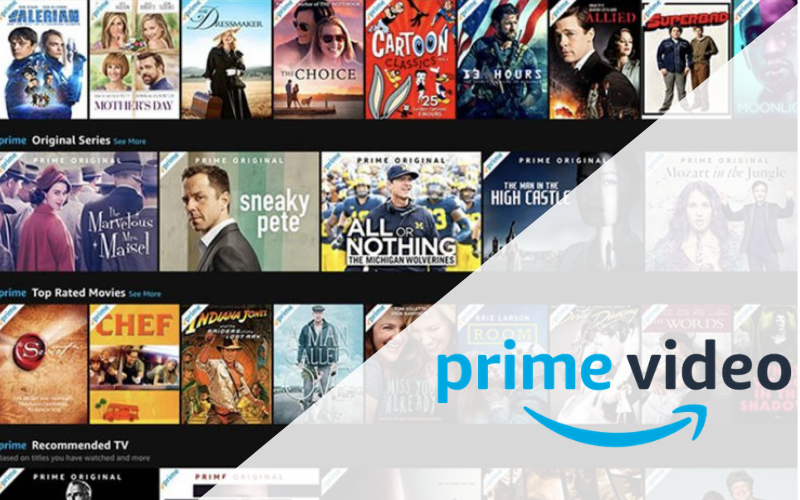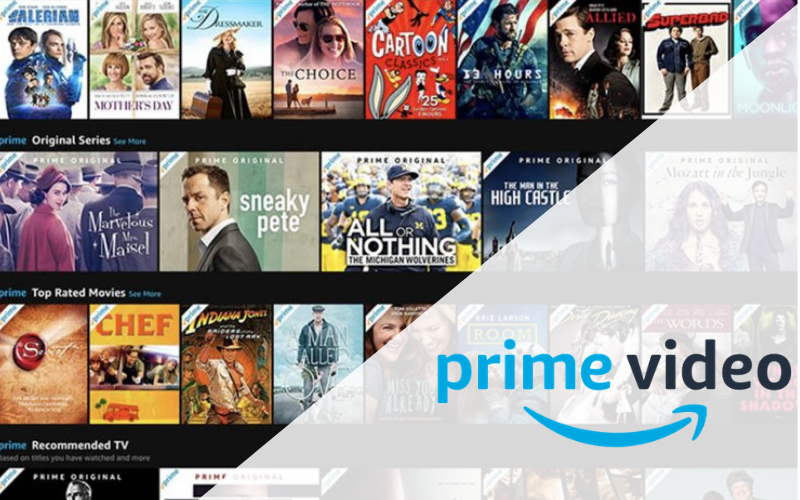 Amazon has started a video on demand service in the form of Amazon Prime. It comes with Amazon's trustworthy quality and lets you stream videos, shows, and movies with a very reasonable subscription.
With its offering of a variety of classic, popular, and exclusive content, Prime has won over the audience in a very limited time. It is available in many countries, with local shows and movies included as well. If you want a glimpse of international cinema, you can choose languages and enjoy online streaming to your heart's content.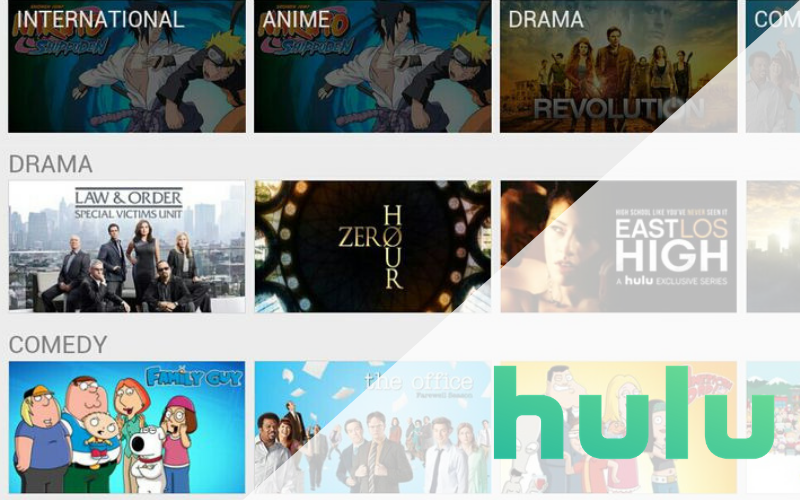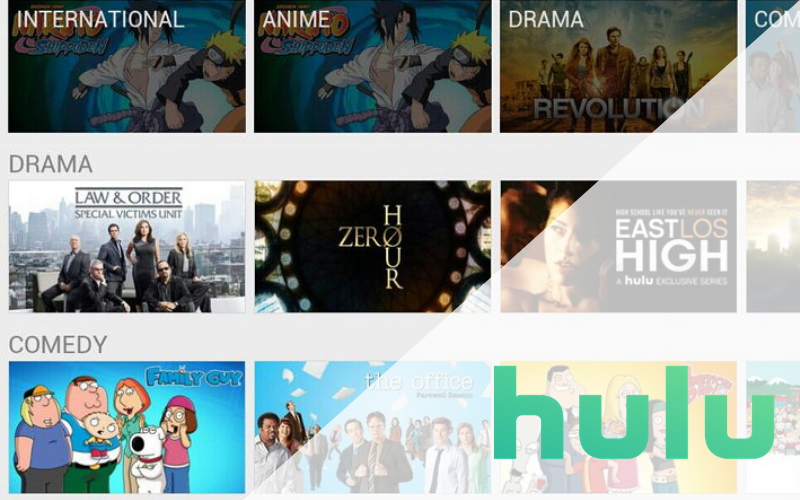 Hulu is a very popular online streaming website with thousands of shows and movies. You can subscribe to its monthly plan and enjoy a wide plethora of movies to choose from.
Apart from movies, Hulu offers you live sports coverage, as well as news and entertainment to the fullest. It also lets you have a free trial for a month, to ensure you would like to continue subscribing to the website. So, don't think twice, go ahead and take the plunge.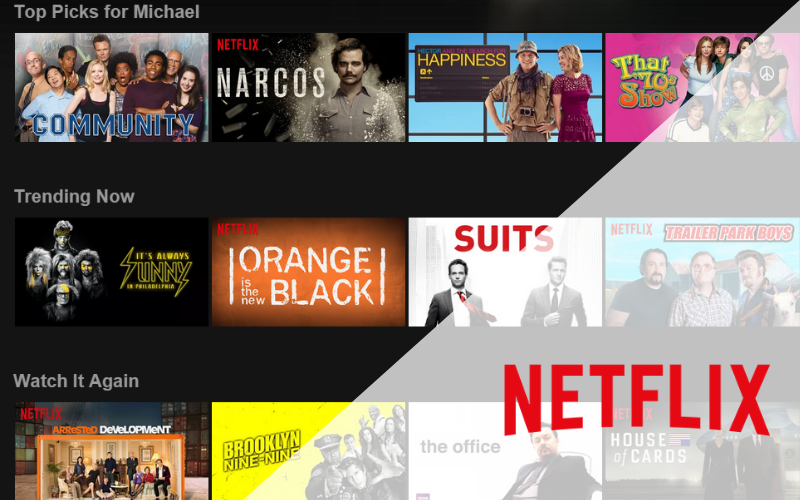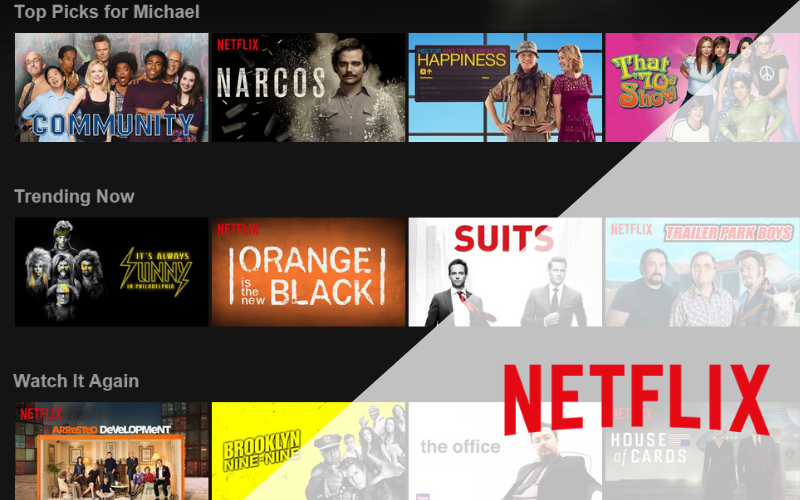 Netflix is a name you've all heard, if not already registered. It is arguably the most popular online streaming service around the world, mostly because of its wide range of original series and movies.
Netflix has about 140 million paid subscribers all over the world, out of which about 59 million are the United States alone. So, you can imagine how much Netflix has changed people's lives. It is the perfect place to watch movies, as it also records how much you have previously watched and lets you continue from that point.
4. QUIBI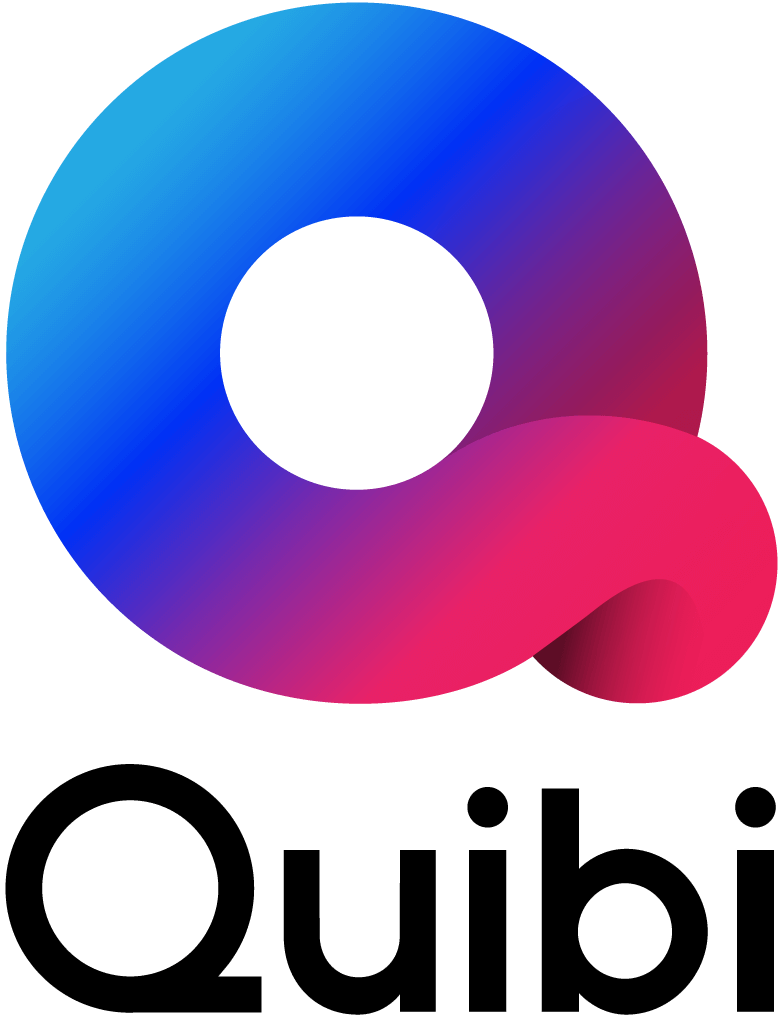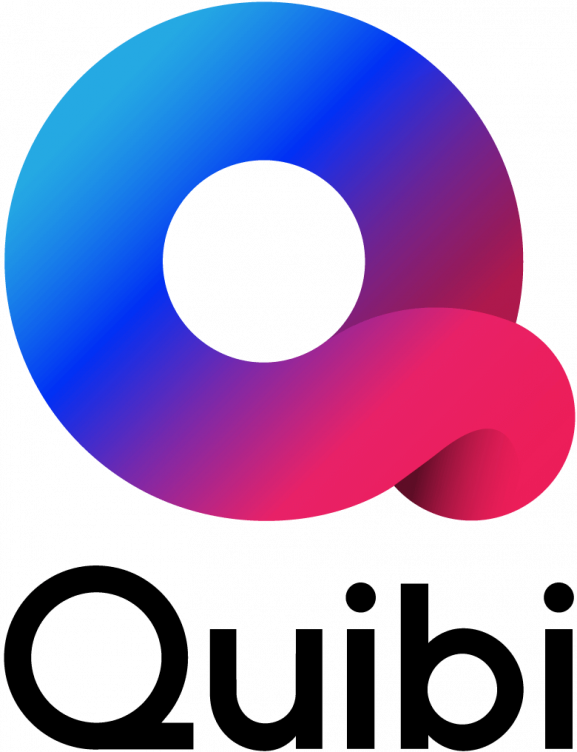 Quick bites, called Quibi for short, is a mobile video streaming app curated in Los Angeles, California. Designed by former Walt Disney chairman Jeffery Watzenberg and Meg Whitman, this million dollar venture provides you with pint-sized entertainment news from around the world.
From tidbits about the latest movies to gossip about our favorite Royal families, this app is perfect for information on the go, especially with our fast-paced lives.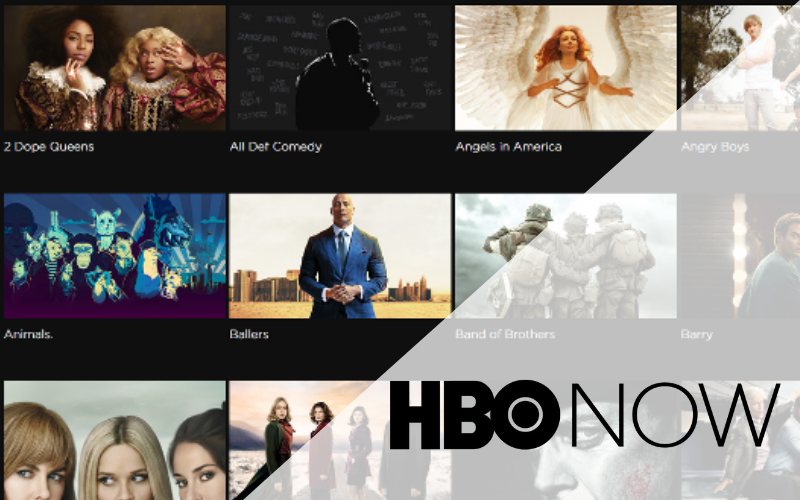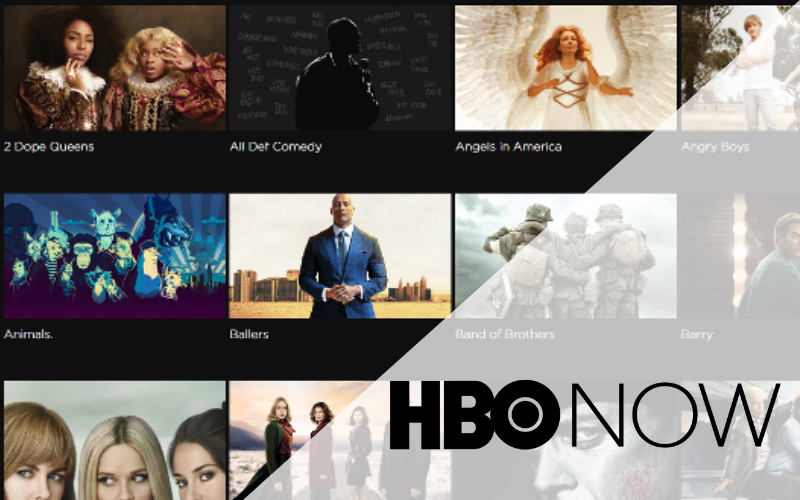 This streaming service is currently functional in the US and certain US territories. The best thing about HBO Now is that it does not require a television subscription. This video on demand service offers you HBO's best content without having to resort to cable television.
It houses HBO's original movies, documentaries, and TV series, with entertainment available for people of every age. With more than 5 million subscribers already in its bag, HBO Now is slowly but steadily gaining grounds in the online streaming race.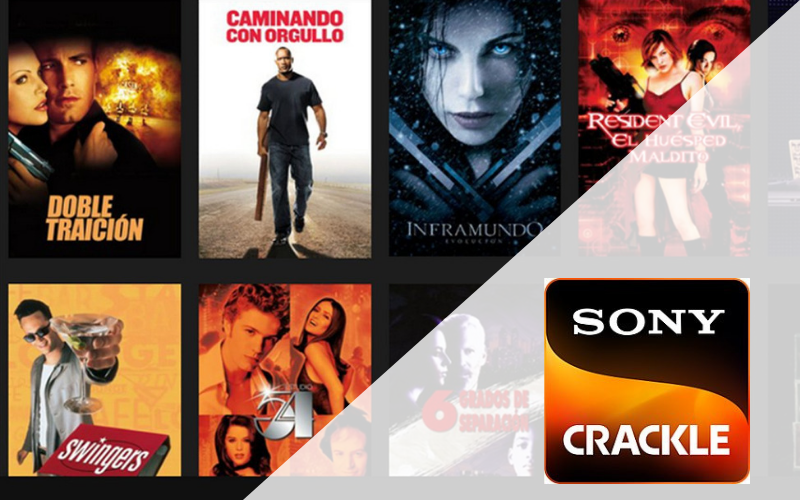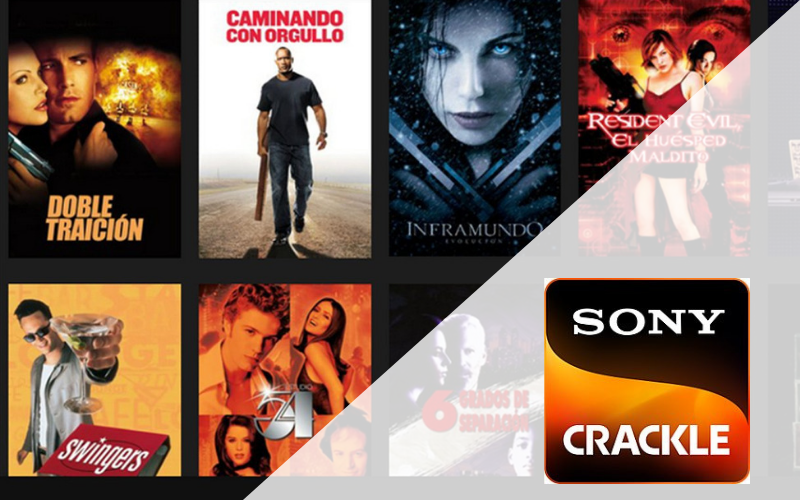 Sony Crackle is a US based online streaming service currently available in 21 countries across the world. It was previously named Grouper, after which the name Crackled came into the picture.
Crackle carries movies, series, game shows, and other entertaining content. Be it comedy, tragedy, or drama, you can take your pick here. So, forget going to the theater and paying money to watch individual movies. Instead, endorse online streaming sites and enjoy your favorite content from the comfort of your home.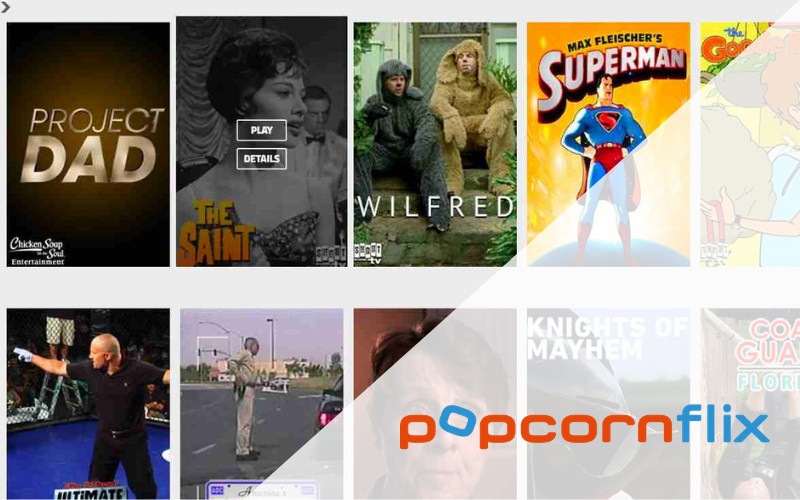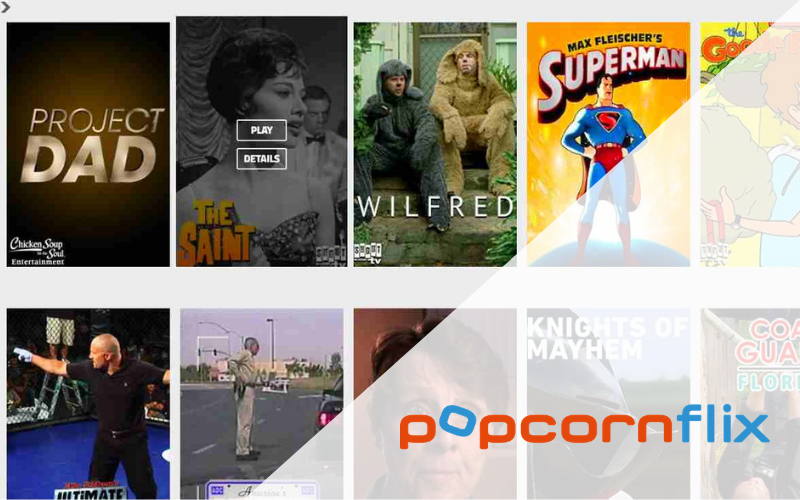 This streaming service and app offers movies and webisodes from all over the world. It is currently functional only in the United States and Canada. But it is soon coming up for viewers of others countries as well.
The best thing about Popcorn Flix is that you can watch movies here that won't be available in other websites, like web series and also projects from film schools. So much original content is rarely presented on one platform together.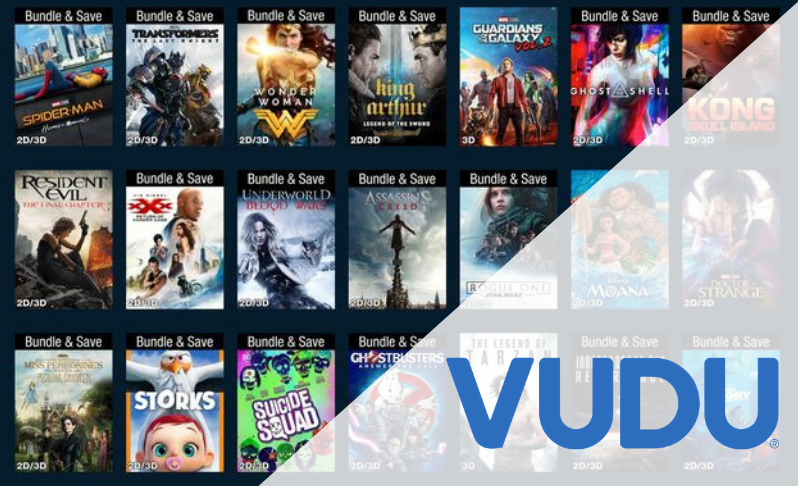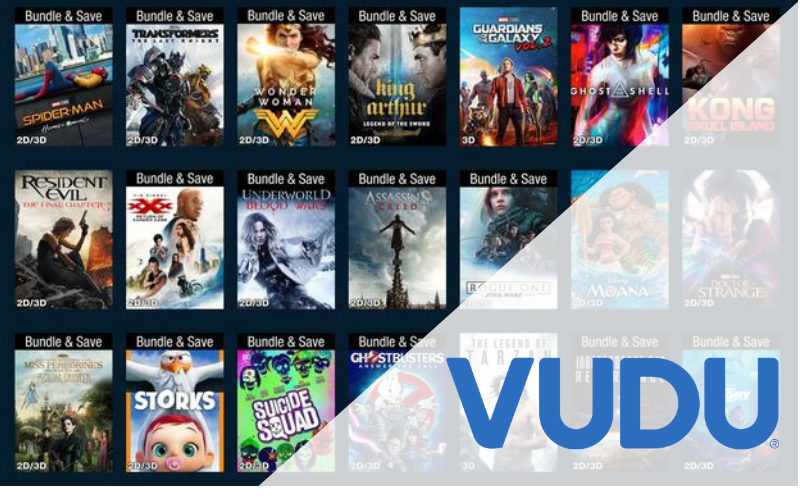 Vudu ensures that people in the US and Canada get access to a wide variety of movies of different genres. You can catch your favorite films and shows here, like Aquaman and Game of Thrones. There is something of interest for anybody and everybody.
You can choose the movie and decide whether you want to watch it immediately or later. You will find close to 18,000 movies and 5,000 shows on the Vudu catalog. It is also available as an app for iOS and Android users.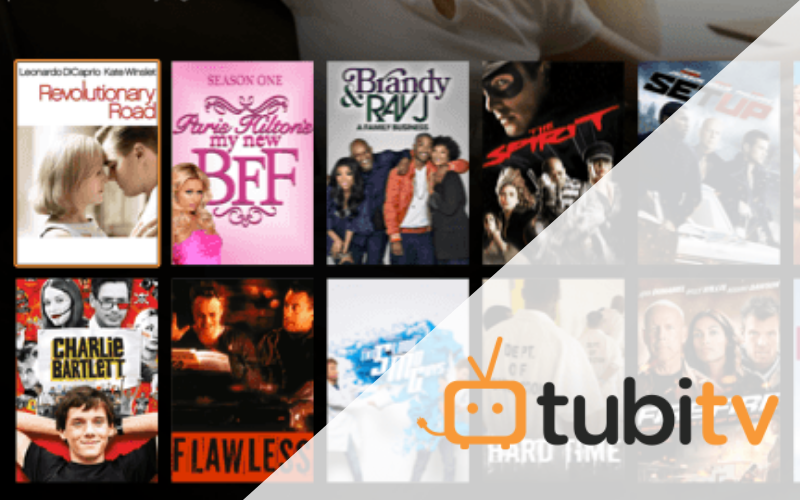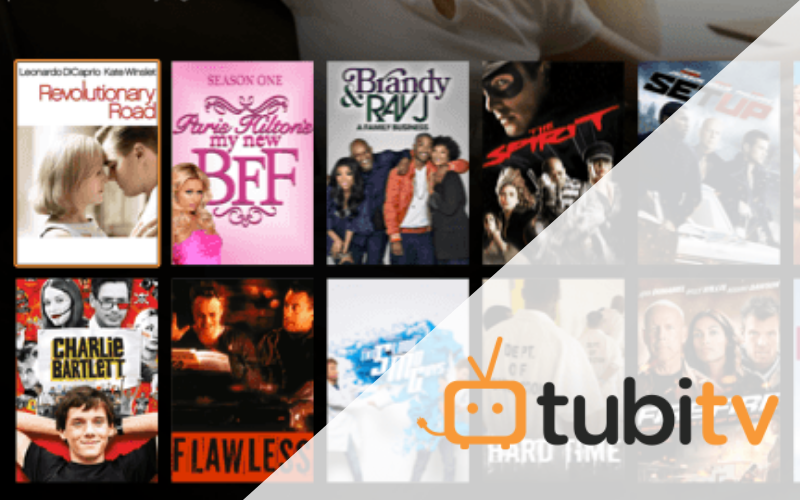 Tubi TV is a free service that offers online streaming options on your phone, tablet, or computer. It contains shows created under the banner of Paramount Pictures, Lionsgate, and Metro-Goldwyn-Mayer, and so on.
It also supports the Over The Top (OTT) format, such as watching movies on Roku, Chromecast, Xbox One, PlayStation, Amazon Fire TV, etc. You can catch movies and shows of various genres on this platform, so try it out once.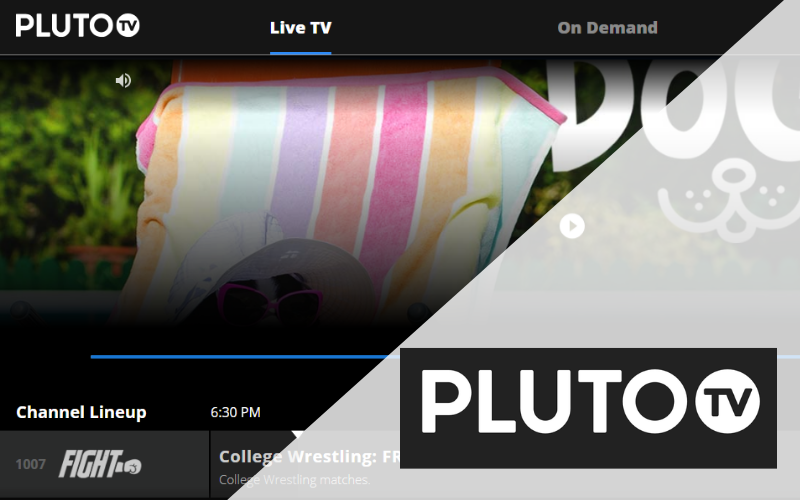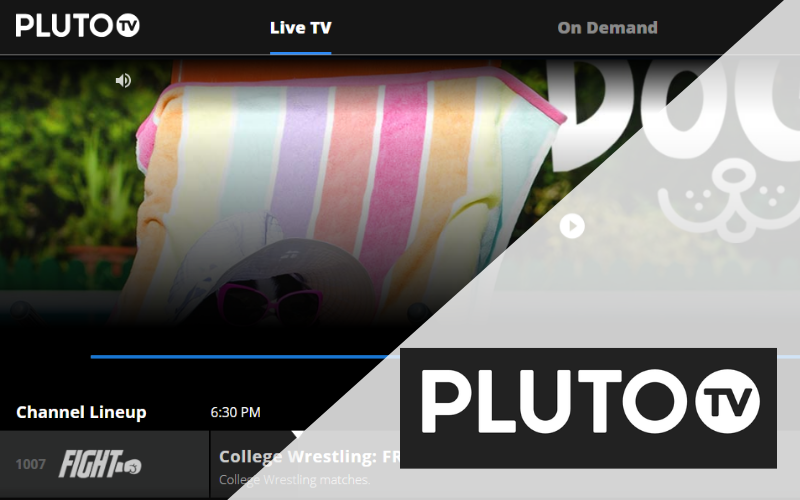 Owned by Viacom, this internet TV platform runs on 14 OTT platforms, like Apple TV, Amazon Fire TV, Roku, Chromecast, and other consoles. It has a large range of on demand movies and shows, along with sports telecasts, both live and later.
Pluto TV supports over 100 channels, like NASA TV, Buzzr, Newsmax TV, Bloomberg Television, etc. It is free for all and sources shows directly from providers and distributors. It also airs free video content from Hulu. Boasting of 12 million active users monthly, Pluto TV can be considered the dark horse in this race.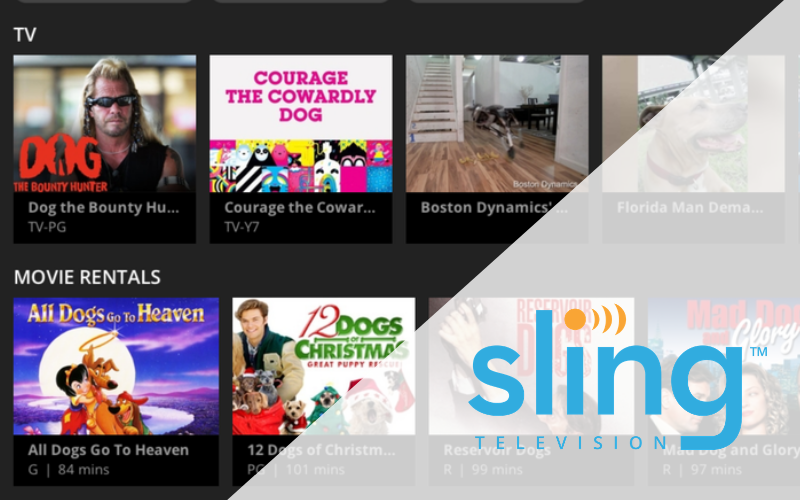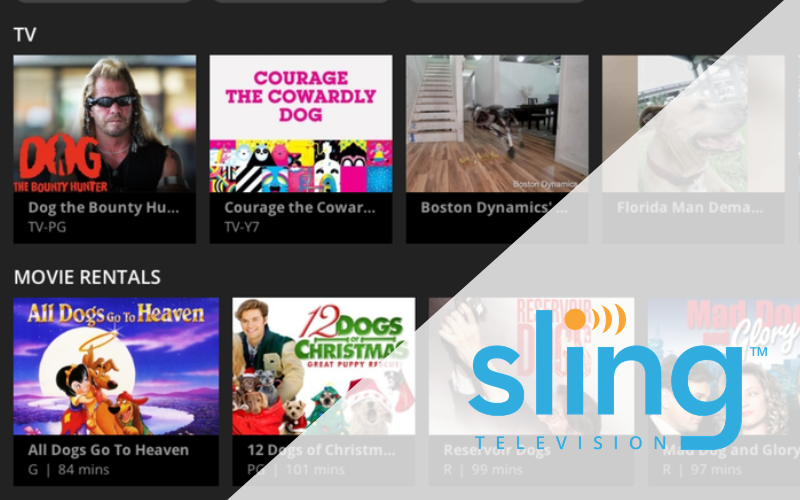 Sling TV is a virtual video programming platform with multi channels which offers cable services and well as OTT viewing. It lets you watch sports, movies, shows, special programs, and many other genres of videos.
Their special subscription lets up to three users watch different channels simultaneously. You can connect it to your TV, watch on your computer, or stream videos on your phone. However, understandably, you cannot record videos on Sling TV.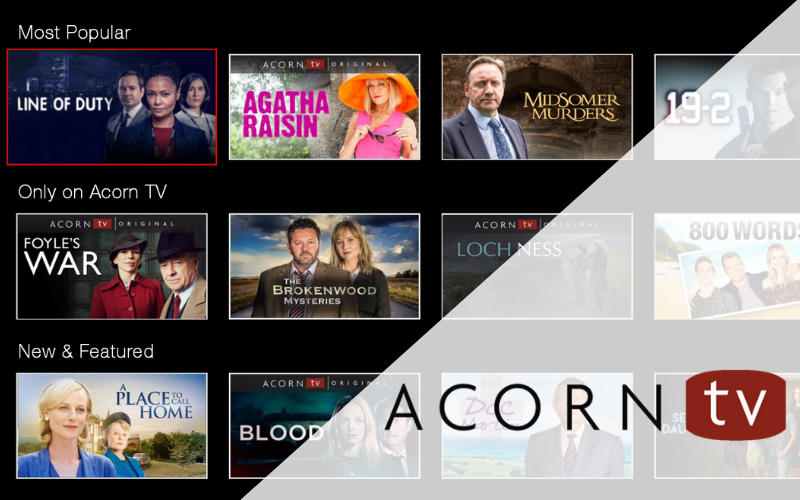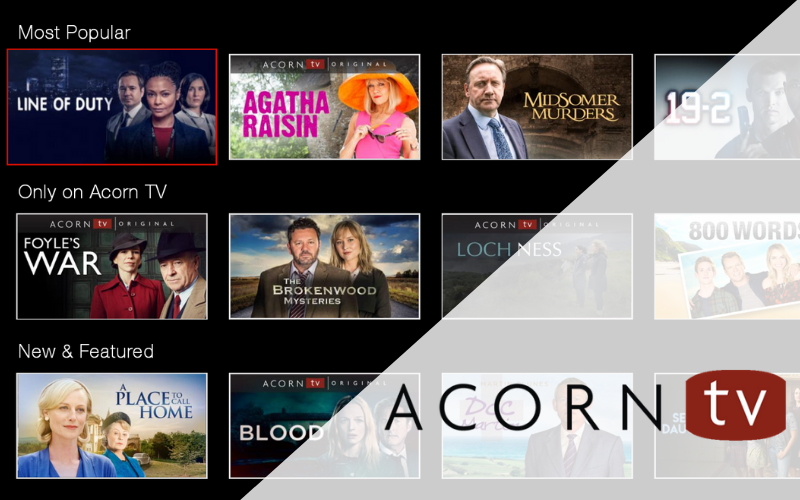 Acorn TV offers you a separate subscription as well as an add-on package with Amazon Prime. It lets you stream movies and TV shows from the UK, Ireland, Canada, New Zealand, and Australia.
It is the primary source of British programming in the United States and used to sell VHS tapes, before moving to the DVD and Blu-ray format. You can watch popular movies, shows, and also television movies from the United Kingdom here, like Curtain: Poirot's Last Case. Take your pick out of mysteries, romances, dramas, documentaries, and other genres here.
13. Crunchy Roll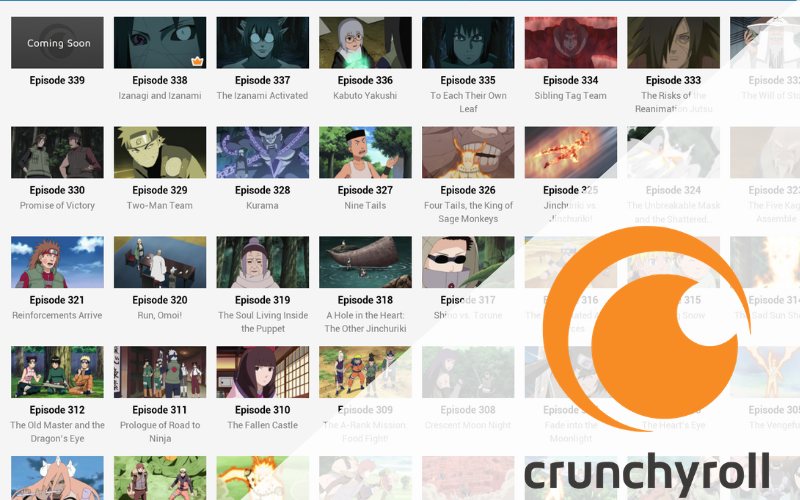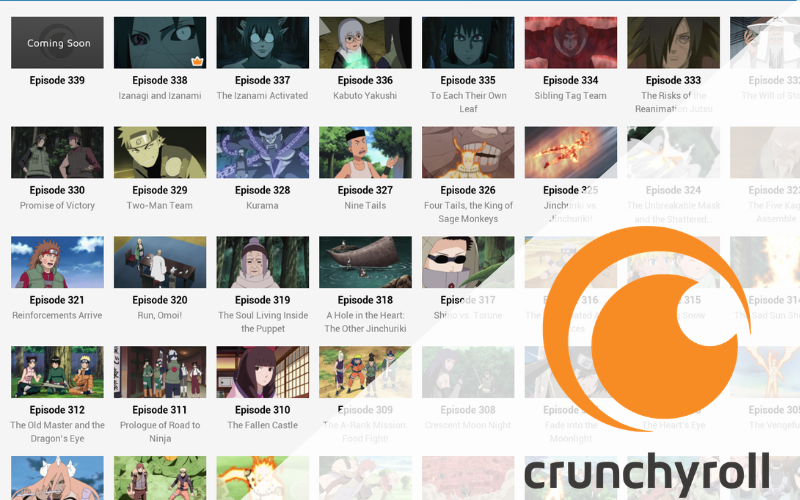 Crunchy Roll is your go-to place if you are fascinated by anime, manga, and drama. As a member of the Association of Japanese Animations (AJA), it brings you fresh content at your fingertips.
Crunchy roll is the hub of more than 100 anime shows, 50 manga programs, and about 200 Asian dramas. This site supports TV viewing, OTT platforms, and also as a mobile app. They also hold an annual Crunchyroll Anime Awards to honor the best anime content from the previous year. So, not only can you watch your favorite shows, you can also vote for them to win an award.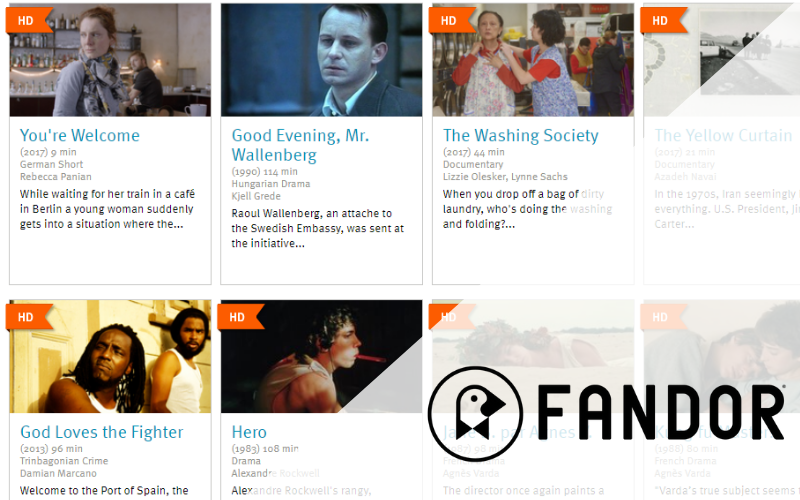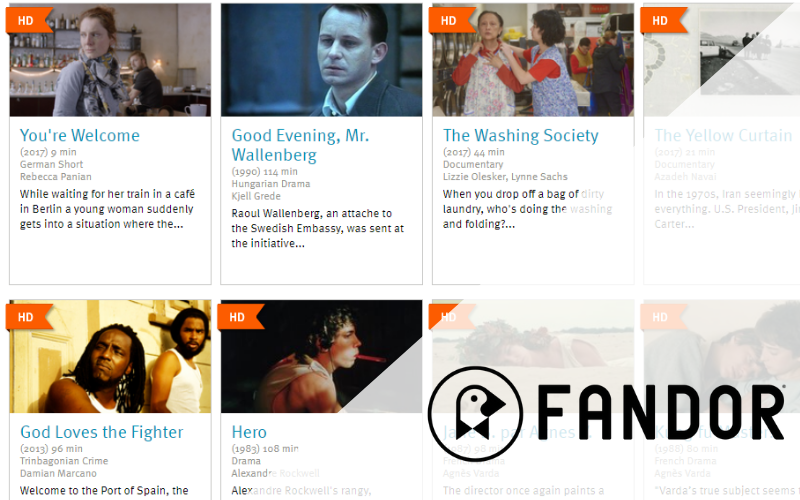 Fandor, according to the accurate description on its website, lets you stream more than 6,000 movies, encompassing everything from classics, documentaries, independent, as well as international content. You can enjoy movies from around the world right from your house.
It is available as an add-on subscription with Sling TV. You can stream movies OTT to your home theater as well. Movies from different genres, eras, and places can be found here in abundance. If you are bored of same old mainstream movies on all other platforms, you can take a shot at this service. You won't be disappointed.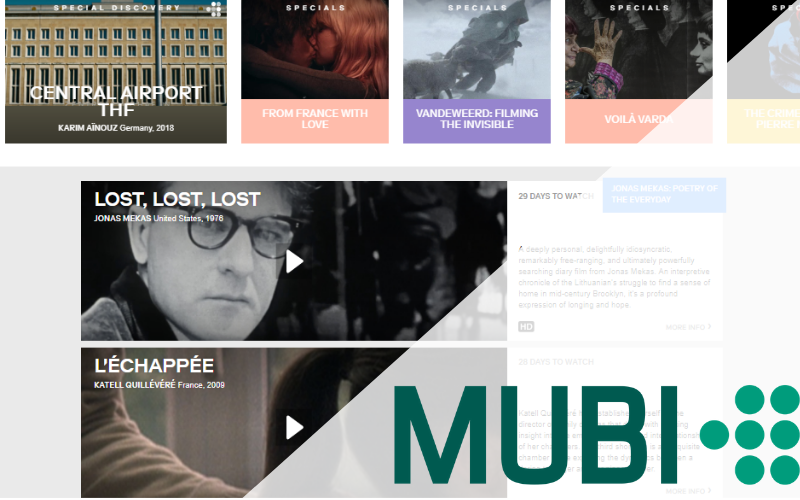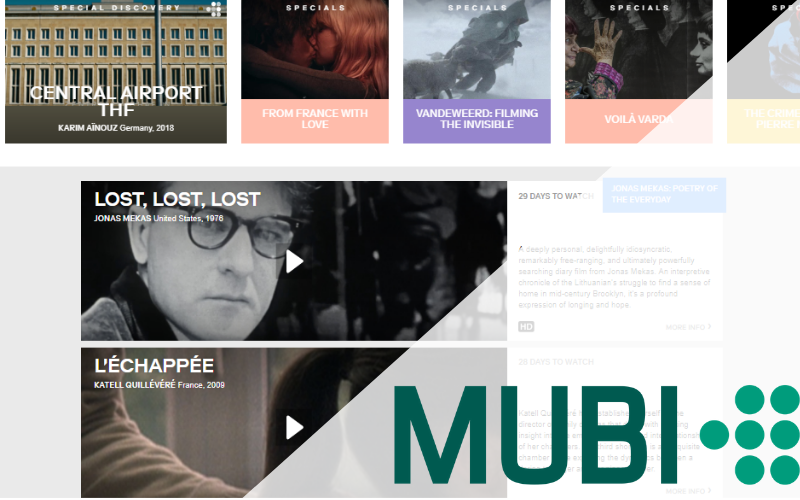 Mubi, formerly called The Auteurs, is a video on demand subscription service which offers movies at your fingertips and also has an online magazine. The main focus of Mubi is international arthouse movies, setting it a class apart from run of the mill commercial content.
You can stream content in 11 languages, some of which are English, French, Italian, Spanish, German, etc. It comes in the form of a mobile app as well as an OTT service. Mubi is also branching into original and exclusive content in the form of films and documentaries. It also supports theatrical releases in the US and UK.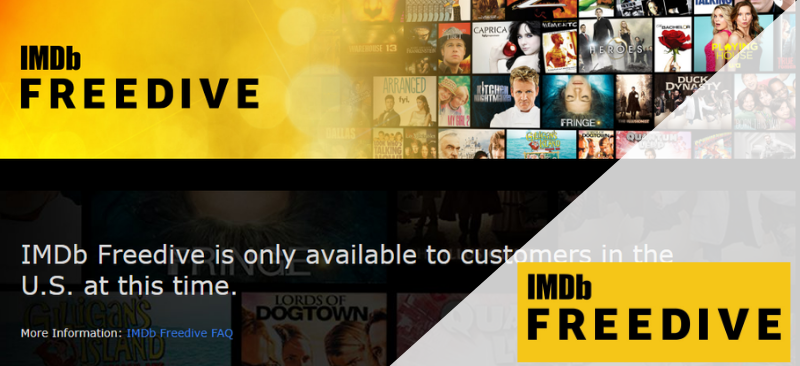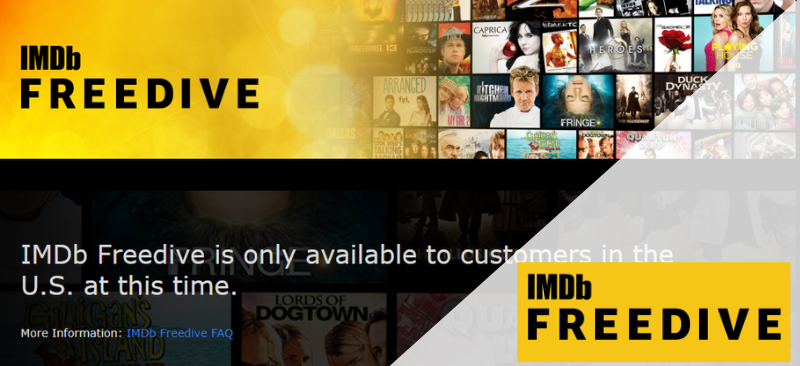 Available only to US viewers, Freedive is a movie streaming platform started by IMDb in January 2021. It airs Hollywood movies and TV shows, mostly from the banner of Sony Pictures. You will get an ample scope of selection among your favorite entertainment programs.
You can subscribe to the service and get access to movies and TV shows, but that's not all. At Freedive, you can keep track of the latest happenings in Hollywood and the celebrity world. You can also view photos from exclusive events, as well as catch news from the entertainment industry. It provides you a whole package.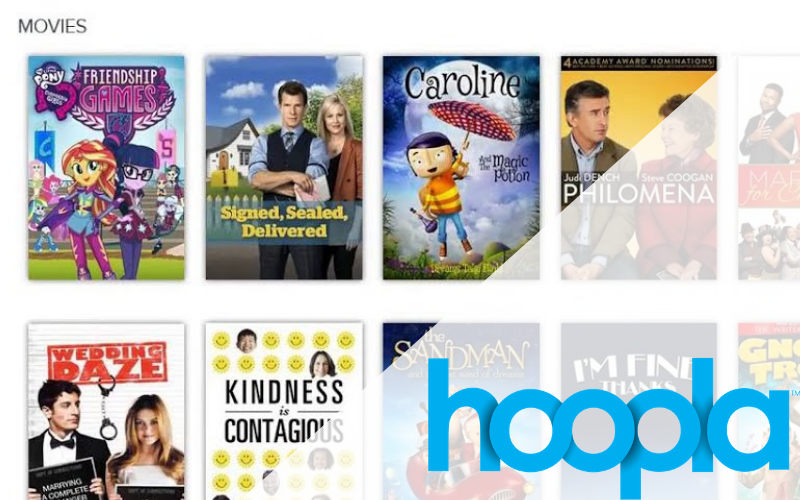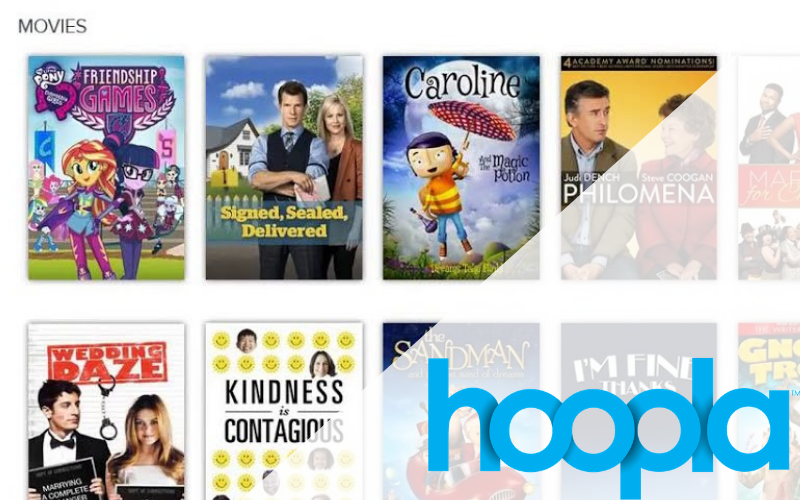 Hoopla Digital is a website and phone app that gives you access to movies, shows, ebooks, audio books, music, and comics. You can get everything in the palm of your hand with this app. If you are a library patron, the streaming service is free for you.
This service offers you about half a million different content titles in different forms of circulation. The digital library is a unique experience for viewers and readers, and you can satisfy for book cravings and movie demands in the same place.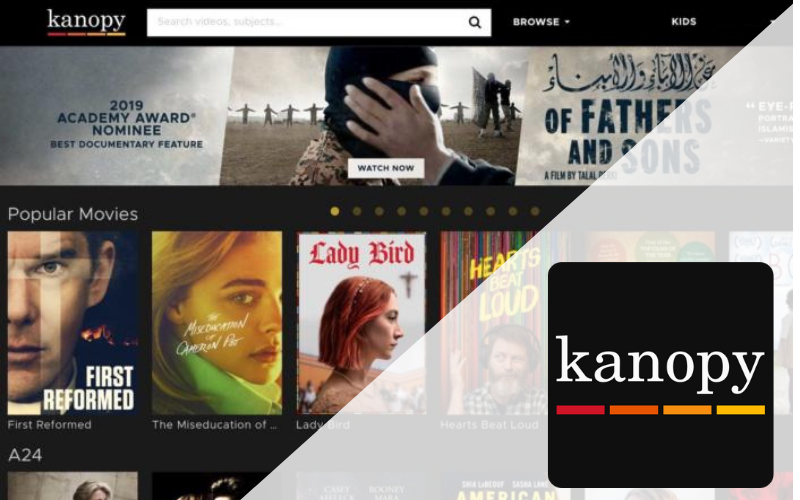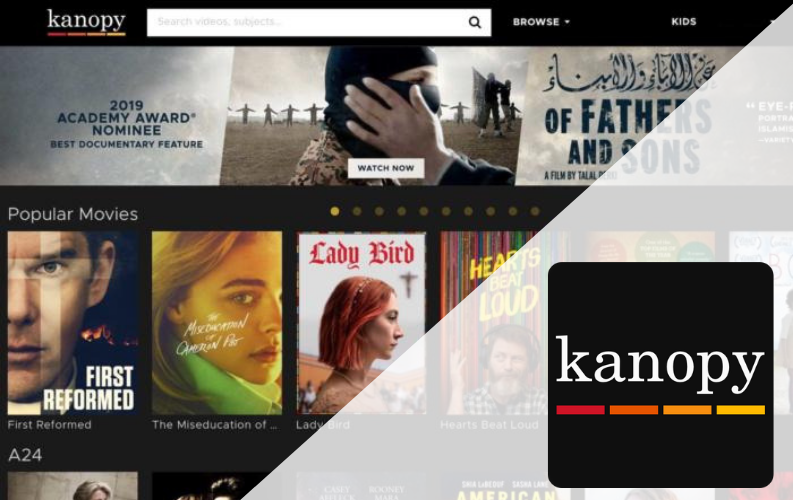 Kanopy began as an educational tool for university students and has now branched out into an on-demand video streaming service which is free for members with a library card.
It mainly holds a large variety of critically acclaimed movies and documentaries. Its award winning content helps students enlarge their knowledge base and get accustomed to the best pieces of cinema from around the world. It also has a division of kids' programming, named Kanopy Kids. You can get free access to the kids' section with your normal membership.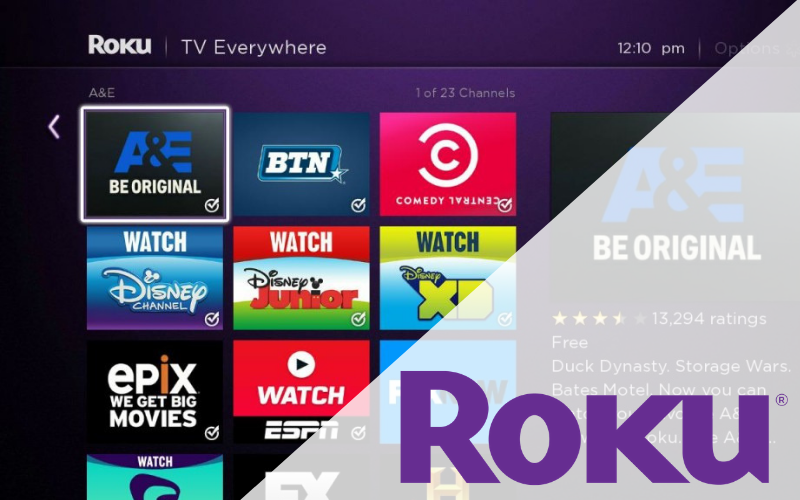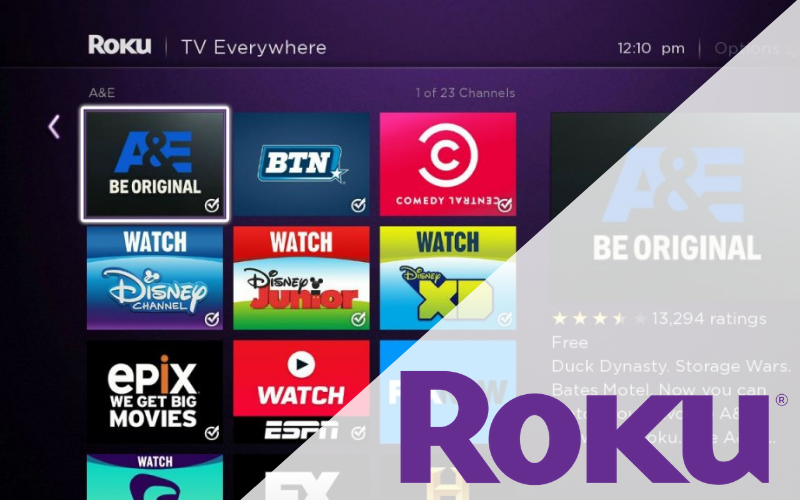 Started in 2017, Roku offers a streaming platform on its devices to give you free access to movies, TV shows, etc. It mainly covers movies from Lionsgate, Paramount, MGM, Sony Pictures Entertainment and Warner Bros. It also includes content from Roku channel publishers, like American Classics, Vidmark, etc.
As of now, it is available in the US as a website and also an OTT service. It has a long list of free content which users can stream any time. The Roku Channel has also added a list of exclusive content from other streaming platforms, which means you can watch content here for which you have to pay somewhere else.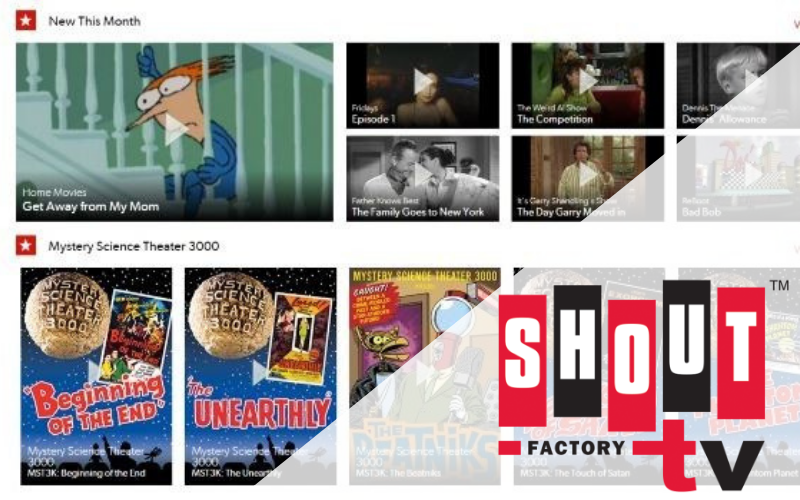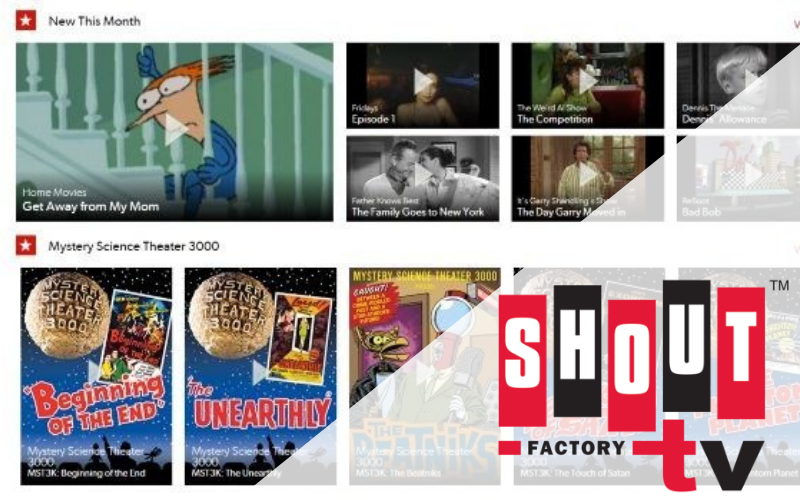 This is a home video and music streaming company in the US. You can watch already released feature films, comedies, animated shows, documentaries, as well as live music shows. It was founded in 2002 as was previously named Retropolis Entertainment.
This platform adds new content every month to keep the viewers engaged. From classics to recent movies and also international shows, Shout Factory TV offers you everything. You will also find many shows which you would not be able to watch anywhere else. It also has live events, a blog, and also original shows. This company also has a Shout Studio division. It has also started a horror label called Scream Factory.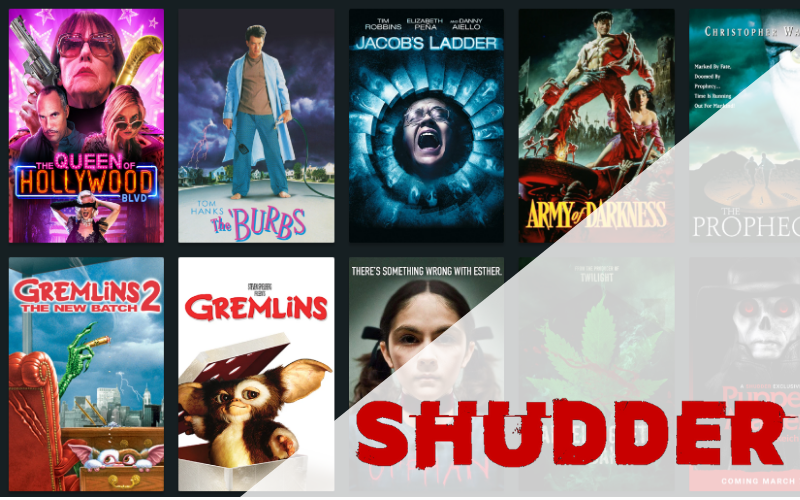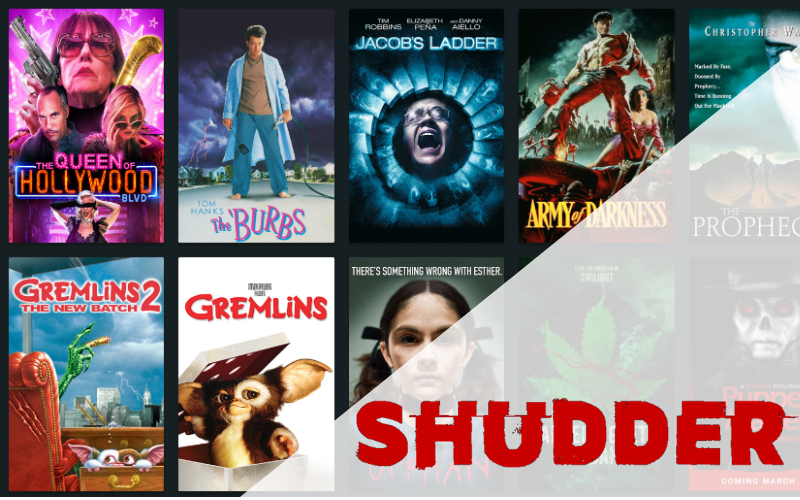 Shudder is an over the top video streaming service that exclusively contains thrillers, horror movies, and supernatural fictional shows. It is currently active for viewing in the US, UK, Canada, and Ireland. It is also available in the form of a mobile app.
You can also subscribe to Shudder via Amazon Prime Video. If you are a fan of movies that can give you sleepless nights, this is the place for you. Adrenaline junkies can have a wonderful time exploring the eerie content. You can also watch exclusive movies and shows on this service.
The age of going out to watch every movie has long gone by. These new services make entertainment so effortless that you don't have to leave your house or even your room to acquaint yourself with movies and shows from all around the world.
Forget paying for movie rentals or tickets, just spend some time on these websites and figure out your favorite platform to stream movies online. You can also sign up on multiple websites to get your hands on the best content available on the internet. Keep streaming, people.