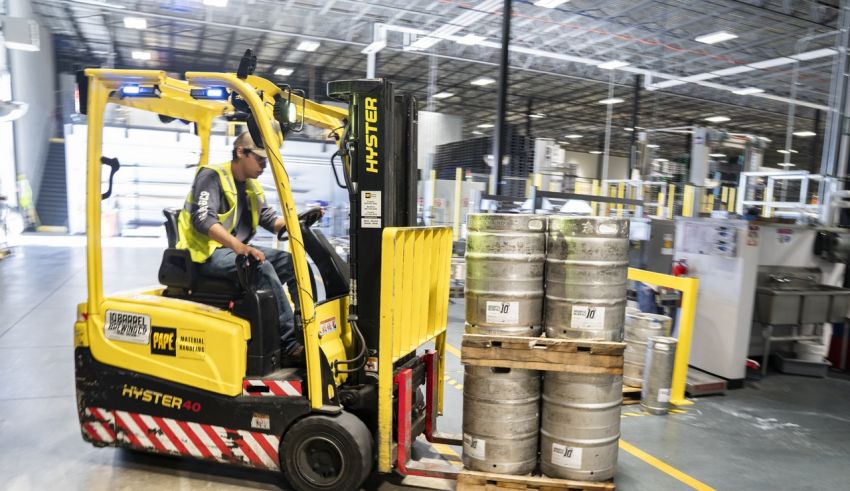 The devil may care but the retailers don't
With existence of larger retail stores, it has become difficult for smaller businesses to stay afloat. The prices are very competitive and stocking yourself is another big problem as the wholesalers you acquire your goods from might be selling to other businesses as well.
As any business owner would know, there are three things that make or break your business; quality of the goods you sell, competitive pricing (offers, discounts, promotional pricing, etc) and the availability of the merchandise. Some customers might get turned off by your business and switch to another one altogether if one of the three falters.
In the most ironic of ways, the existence of these very retailers might be a good thing for your business as there is another way to cut costs on the merchandise you buy and keep yourself stocked up – Liquidated merchandise. Now, that has become some sort of a boogie man/urban legend of sorts across the aisles of smaller retailers. However, there is more to the story.
The Silver Lining – Walmart liquidated merchandise
Believe it or not, Walmart is one of the biggest sources for liquidated goods sold across all of America. Due to several restrictions (ethical and monetary) Walmart is unable to sell returned, refurbished and overstocked merchandise. Most of the times the returned merchandise is a result of customer dissatisfaction or simply by mistake – this stuff gets returned unopened at times.
Walmart isn't able to reshelve it due to a bevy of reasons and have no option but to stock it in warehouses. So, third party retailers have found a middle ground by acquiring all of these goods at a fraction of a price from the retailer. This helps out both sides of the aisle.
This is where you step in, you can contact these 3rd party retailers (without any add-on prices, because no middle men are present) and source your merchandise from them. Quality is not an issue since the merchandise comes straight out of a Walmart store. You can save up a lot of money and keep yourself stocked with a winter's worth of merchandise. Down goes the cost and up goes the profit margin.
---
Also Check: Top 10 Wholesale Liquidation Companies 2018 (Reviewed)
---
The Ask – Where do I get this merchandise and who to trust?
Glad you asked, there a many name for 3rd party retailers across the US who specialise in selling liquidated merchandise in crates, pallets and truckloads (both manifested and unmanifested). Some of them even sell you merchandise from other big retailers like Amazon, Costco, etc. Now, whether your a store owner or an E-tailer entrepreneur, you'll need to source your goods from the best.
These liquidators will be selling their merchandise online, through their offices and even through close-out auctions (which you should really look into if you sell unique items like antiques.). You have to find a company that is fair game and reliable to sell you merchandise on the right price and on regular basis. Walmart liquidators will not have a problem in either department as the Walmart needs to empty shelves for newer merchandise on a regularly.
Good businesses tend to have fair business practices and are transparent throughout any deal that they make. If you do go to a liquidator you have to keep a few things in mind – they should let you have a look at the merchandise, they should be able to verify their sources, they should be open in terms of returns policy and warranties at offer. Keeping those in mind you will not have to suffer a poor business decision.
The Who – Who are the people that sell these merchandise?
There are thousands of 3rd party retailers in the US alone. In order to go through with deals like these you must understand the risks involved. Some of the merchandise in the pallets might be  damaged due to transportation or prolonged storage. Great liquidators ensure that these risks are minimised as they sell merchandise regularly and have great means of facilitation in terms of both storage and transportation.
Here is a list of the best liquidators in the US:
Quicklotz is an example of such a liquidator of Walmart merchandise. They are the largest liquidation agency in all of the US. They sell goods from respectable retailers like Amazon, Costco and Walmart. Quicklotz sells a wide selection of merchandise – Electronics, decor, clothes, accessories, baby products, FMCG products, etc. It doesn't matter what your speciality is, they will have it stocked for you. On the plus side they are extremely professional about how they conduct their business, you can literally go to one of their warehouses and check the goods yourself. They guarantee quality of merchandise and don't put restrictions on how you want to do things.
The Closing Statement
It might seem like a risky business to go forward with such a venture but the risk itself is minimised if you pick your options carefully. The pay-off however is massive. You will save money, keep yourself stocked at all times and the quality of your merchandise will be speckless. The idea of doing business is not just to stay afloat, you have to take some risks and with verified companies (like Quicklotz) you don't have to worry about anything.
---
Also Check : Top 5 Flea Market Merchandise Suppliers
---