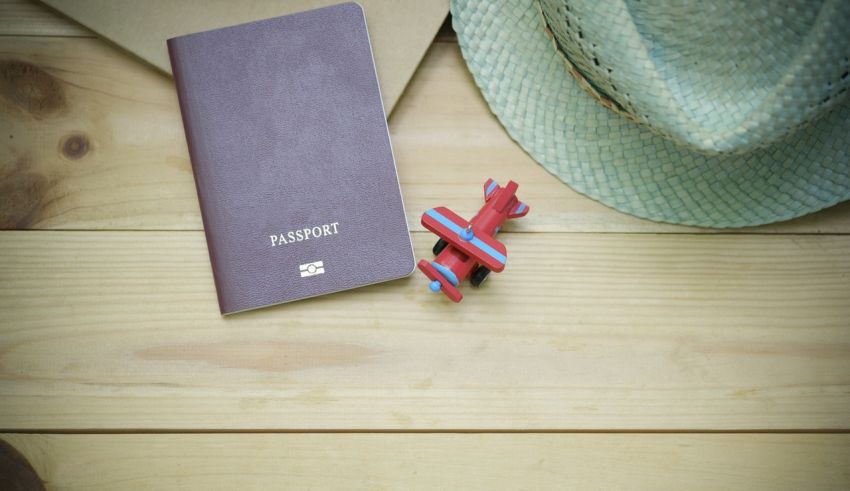 Everybody chooses to consult an immigration consultancy for advice on settling or studying abroad. An immigration consultant is a person who serves people by helping them immigrate from one country to another through legal documentation. Moreover, immigration consultants increase your chances of immigrating to another country for studying, working, business reasons, or permanent residency abroad.
They also help with visa approval for travelling for recreational purposes. Consultants have a good knowledge of the immigration status of countries all across the world, country laws, and different types of visas that increase the chances of immigration. Below are some of the best visa consultants in Chandigarh:
1. The Mentors Immigration Consultants
Address: SCO 141, Top Floor, Above Mahajan Store, Sector 40c, Chandigarh – 160036
The Mentors in Section 40c has a wide range of services to cater to the requirements of their customers and staff who are prompt at attending to these services. They have various modes of payment available, such as cash, debit card and credit card, and cheques. It is open from 9:30 am to 6:30 pm. The belief that customer satisfaction is as important as their products and services, have helped this establishment garner a vast base of customers, which continues to grow by the day. This business employs individuals that are dedicated towards their respective roles and put in a lot of effort to achieve the common vision and larger goals of the company.
They provide immigration consultancy services to the customers, as well as student Visa assistance to Canada, Europe, US, UK, Singapore, New Zealand, and Australia, as well as IELTS advice. As for the process, they cover you from the very beginning of going through your application, guiding you through the tests and interviews, selecting your course, filling your visa forms, helping with the travel arrangements, and even choosing the university.
2. Global Guide Visa Consultants Private Limited
Address: SCO-7, Phase 5, Mohali (Near Hotel Dawat, Kalyan Jewellers & Post Office Sector 59, Tricity, Chandigarh, Punjab 160059
Global Guide Visa Consultants is one of the finest resources for students and aspiring immigrants. The company is recognised for its in-depth knowledge of the market and comprehensive resettlement packages consisting of study, work, immigration, placement, and settlement services. As an entity registered with the Government of India, it offers the service of qualified immigration lawyers, accredited immigration consultants, ex-immigration officers, and experienced counsellors to help clients secure visas.
With the applicant's professional and personal needs taken into consideration, they offer a choice among thousands of courses at leading universities in Australia, Canada, New Zealand, United Kingdom, Europe, Singapore and the United States of America. They pride themselves in being the one-stop source for all things visa related.
3. Easy Visa Education Consultants
Address: SCO 107-108-109, Sub. City Center, Sector 34A, Sector 34, Chandigarh, 160022
Easy Visa Education Consultants help clients achieve their aim of settling abroad to complete their higher studies in countries like USA, UK, Canada, New Zealand, and Australia. They guide their clients with the aim of making the decision-making process simpler by providing the right guidance through the immigration process. They hold themselves accountable and focus on credibility as one of their assets. They handle everything from the application process, to the granting of the visa and to the admission in universities.
They also guide you through the admission process and provide travel details and arrangements for the same. The free counselling sessions are unbiased towards all universities, hence allowing students to make a clear-cut decision. Their core is around transparent communication through the entire process of the visa documentation, backed by legal agreements. The process is done based on your preferences as well as financial ability.
Also Read: Top 6 Digital Marketing Courses in Chandigarh to Join in 2019
4. WWICS Global Resettlement Solutions
Address: 2415-16, Himalaya Marg, Near Hotel Aroma, 22C, Sector 22, Chandigarh, 160022
WWICS Global Resettlement Solutions is a visa consultancy in Mohali, close to Chandigarh. It has been providing settlement solutions to clients who wish to immigrate abroad for various reasons. With a well-acquired knowledge of the visa application process for countries like Canada, Australia, New Zealand, UK, USA, some parts of Europe and UAE, and Kenya, it aims to guide clients in the smoothest way possible. They provide their services to those willing to shift for business purposes as well as a permanent residential visa for families.
WWICS comprises fully licensed immigration practitioners, Lawyers, ICCRC Members, financial advisory and investment consulting entities tailored to the needs of global citizens. They handle the process from running an eligibility test all the way to services post your arrival at the country of your choice.
5. Blue Sapphire Consultants
Address: Ground Floor, SCO-58-59, Sub. City Center, Sector 34A, Sector 34, Chandigarh, 160022
Blue Sapphire is another trusted immigration consultant, known for treating its client with a genuine seal of trust. They also charge reasonable prices for the services they deliver. Their services are extended to Canada, Australia, New Zealand, Singapore, UK, USA, France, Cyprus, Poland, Lithuania, and Latvia. International English Testing System (IELTS) is the world's most popular English Language Testing programs for higher education, migration, and work, and people willing to pursue settling abroad are encouraged to take the test. Blue Sapphire Consultants provides the training required, by covering the test details and providing concepts on how to score.
They also prepare you with spoken English courses. Blue Sapphire has direct tie-ups with numerous state-of-the-art colleges, institutes, and universities based across the globe. Apart from student visa, the company is also well-known for assisting with Canada citizenship cases under the skilled worker category.
6. Sunrise Immigration Consultants
Address: SCO 86 -87, The Sunrise Building, Madhya Marg, Sector 8C, Sector 8, Chandigarh, 160009
Sunrise Immigration Consultants was founded by Mr. Kuldip Singh, a lawyer with over 45 years of experience in handling matters pertaining to Immigration, Naturalization and Taxation Laws.
It was his vision in 1995 to start an Immigration Company providing legal migration solutions. Over the years, Sunrise has specialised legal consulting and is now a company that assists clientele for migration and studying abroad. Now, it has expert trainers and consultants to help students with the visa process and complete it flawlessly.
Being one of the best consultancies in the tri-state area, the consultants help students with the course selection and college selection. The countries they offer services in are Canada, Australia, New Zealand, Singapore, and the UK.
7.Globus Overseas Consulting Private Limited
Address: SCO 485-486, Level 1, Above ICICI Bank Sector 35C, Chandigarh, 160022
Globus services comprise academic counselling and different stages of admission procedures to various institutions in USA, UK, Australia, New Zealand, Singapore, France, Switzerland, and Canada.
It represents over 250 universities and colleges worldwide. They host pre-visa and post-visa services and assist in custodianship arrangement for prospective underage students.
They provide services for skilled and business immigration visa, study visa, tourist visa, and also permanent residency visa. It also helps by giving the best range of accommodation services, pre-departure briefing services, and travel arrangement services with effective and timely delivery.
8. Get Global Immigration Consultants
Address: 80-81, Sector 17C, Chandigarh, 160017
Get Global Immigration Consultants cover student visas, permanent residency visas, and travel visas to countries like Canada, Australia, Singapore, Malaysia, Mauritius, and New Zealand. The advantage of using this service is that they charge no advance or nominal fee beforehand. All the payment is done once the visa is approved, hence guaranteeing a smoother and more assuring process for the applicants.
This eliminates the feeling of distrust amongst the client and office. The applicants must have a skilled background and be educated.
9. Jupiter Consultants
Address: S.C.O 64–65, 17–A, Sector 17, Chandigarh, 160017
These visa agents in Chandigarh provide visas to countries like Australia, Ireland, France, Cyprus, United States, United Kingdom, Canada, Spain, and Philippines for students. They help with services like admissions into international universities, getting the visa, education loans, handling the airport duties and booking tickets, and career counselling for the future.
10. West Highlander
Address: SCO 130-131, 34A, Sector 34A, Sector 34, Chandigarh, 160022
West Highlander is a registered visa consultant that assists in studying abroad, acquiring permanent residency visas, and the approval of work permit visas. They are one of the best immigration consultants in Chandigarh. This team of experts run on the idea of confidence, as they are capable to manage the visa process, by even setting students up with some of the most prestigious universities in Australia, New Zealand, UK, USA, Singapore, Cyprus, Poland, Ireland, and Germany, and guaranteeing them good exposure.
The team has designed affordable programs and efficient transit to the destination country, and chosen a select group of counsellors to help with every step of the process – from the application to the lodging.
11.Visa 4 Sure Immigration Consultancy Pvt. Ltd.
Address: SCO 186,187 1st floor, Above VfS Canada, Madhya Marg, Sector 8C, Chandigarh, 160009
Visa 4 Sure are experts who present visa and immigration petitions for permanent or temporary residents who are skilled, family members, businesspeople, or students. They also prepare visas for business visit permits and tourist visit permits for countries like US, UK, and Australia. They take it upon themselves to provide the smoothest journey for their clients – both metaphorically and literally.
Getting approvals for visa permits are a mandate to travel to certain foreign countries and the process can be tedious. These consultants however, are some of the best in Chandigarh and Mohali, and promise you a smoother and hassle-free process in getting your visa.