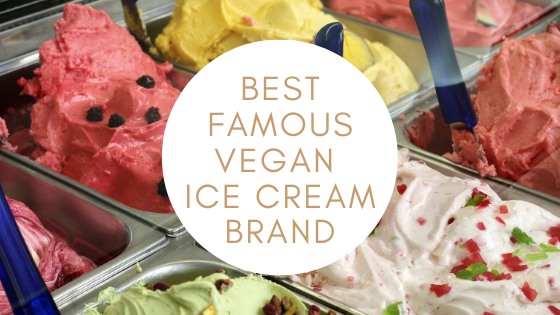 Ice creams are some of the most popular desserts globally. Every country has their own version of it. What many of you will probably imagine while thinking of ice cream is the rich creamy texture that is probably made from some form of the dairy-based ingredient. But there are a plethora of options out there if you decide to go for dairy-free frozen desserts.
Yes, we are talking about vegan ice creams. These ice creams are much healthier and can be beneficial to many people who need to eat plant-based products due to health issues or due to allergies.
But don't worry just because these ice creams don't contain milk does not mean that they aren't tasty. Today we have decided to look into some of the top vegan ice cream brands that you can get in the US. So, let's check them out.
Here are the Best Vegan Ice Cream Brands In USA: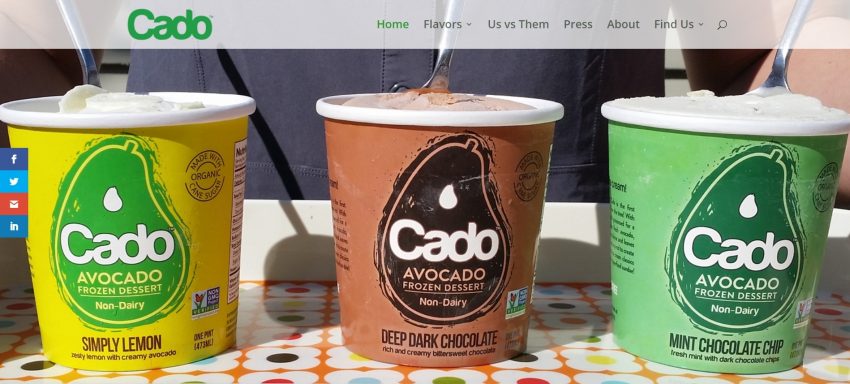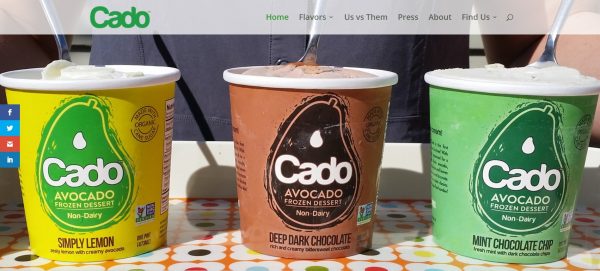 Cado is a vegan ice cream brand that uses avocado as the base. It is the first no-milk avocado-based ice cream which is made using ingredients fresh from the tree. Only the best avocados are picked for the product. These high-quality avocados are then ripened and cold-processed to turn into the delicious dessert product.
Every time you treat yourself to Caro's Avocado ice cream you get a whole lot of nutrition and deliciousness which will satisfy your taste buds to the core. Now, you can eat ice cream without being conscious.
The family that started Cado believes in healthy food habits. They loved ice creams but were not satisfied with the food value and the healthiness of the products. So, they decided to use avocados to create a frozen dessert which tastes just like ice and has good nutritional values.
The ice creams are 100% vegan and do not contain any GMO ingredients. If you are not a fan of soy then don't worry Cado ice creams are soy-free. Some of the best flavours of Cado ice cream are Simply Lemon, Mint Chocolate Chip and Deep Dark Chocolate. If you like avocados then you should give this brand a try.
---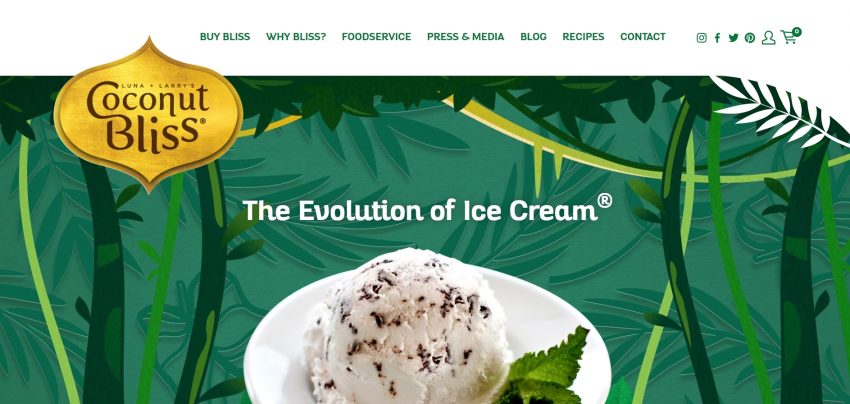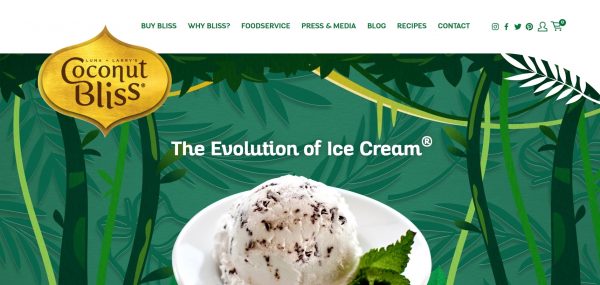 One of the greatest benefits of using milk as the base for ice cream is the rich creamy flavor that you get. It just feels as if it will be hard to duplicate with any other naturally occurring ingredient. Enter Coconutbliss. It is a vegan ice cream brand that uses coconut milk as the base for their ice cream and with that, they make their ice creams deliciously creamy.
Founded by Luna and Larry, the company has been able to create a product using organic ingredients and a sustainable development process to create something so tasty that it will leave you craving more.
They have multiple flavors and all of them are made with natural ingredients from dark chocolate to coffee to vanilla beans and many more. The products are sweetened with agave. Coconutbliss is a company that is all about eating natural and healthy.
This means that they ensure every batch they produce contains only non-GMO ingredients which are farmed with natural and sustainable methods without the use of artificial pesticides etc. So, when you buy a Coconutbliss ice cream you not only get a tasty dessert but also contribute something to the environment.
---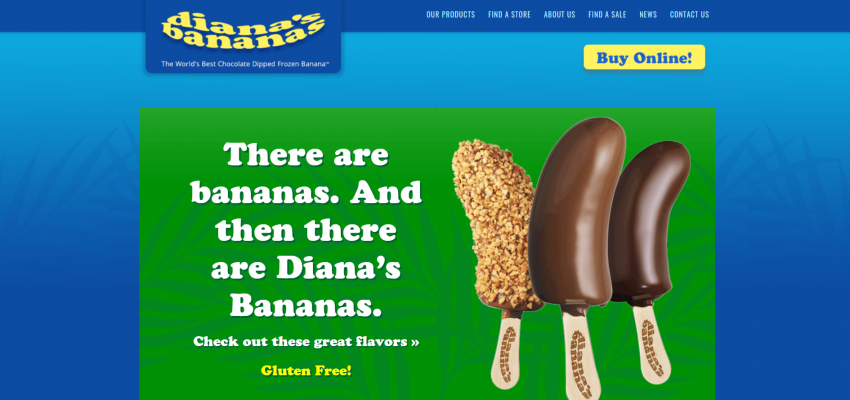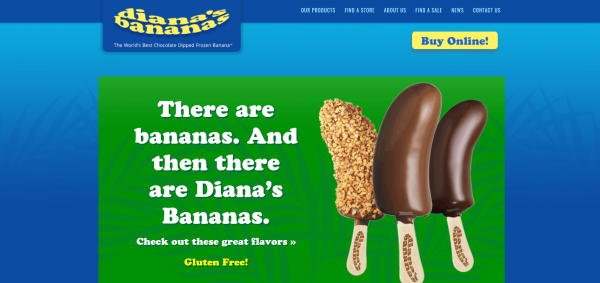 Have you ever looked at a banana and thought about dipping it into something tasty and then snacking on it? If not then get ready to look at bananas in a different way. Diana's Bananas is a vegan ice cream brand that sells frozen bananas dipped in delicious chocolate.
Yes, that's it! Doesn't it sound delicious? Well, those who have tasted it certain think so. The product started on a whim when the founders decided to whip something up for their booth at Taste of Chicago.
They decided to freeze a banana and then dip it into chocolatier-grade melted bars of chocolate and voila! Something tasty and delicious was born. They became a hit at every food festival or fair they went and always sold out their stock.
People began asking if these can be bought at stores. This gave them an opportunity to expand in the idea and create a brand of cold dessert which is delicious, healthy, and gluten-free. Only the best bananas are chosen from Ecuador and frozen 20 degrees Celsius below 0 to preserve the sweet and rich flavor of the banana. They are then dipped into chocolate. The dark chocolate flavor is completely dairy-free.
---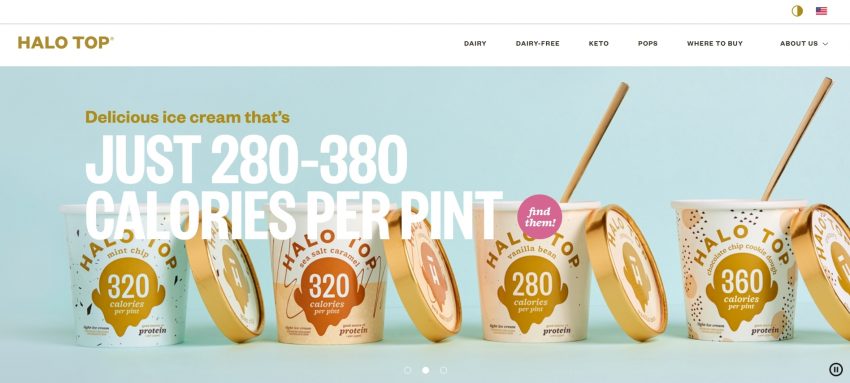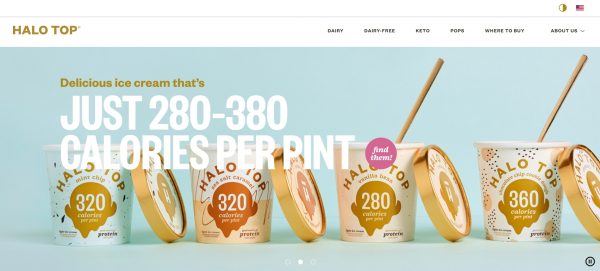 Halo Top Creamery is a company headquartered in California. The company started some 7 years ago and it's primarily known for ice creams. The founder of the company is Justin Wolverton who used to be an attorney. His interest in making ice grew when he decided to reduce the number of carbohydrates and refined sugars he was consuming.
He started making ice cream in his own kitchen. Later, he met another attorney Doug Bouton with whom he decided to start the company. It took them some time and experiments to get the formula right so that the product is not only tasty and healthy but could also survive the supply chain and storage.
The company launched in LA and slowly grew in size and now they serve several countries all around the world. Halo Top creates light ice creams which are creamier, has less sugar, less calorie, and more protein than your normal everyday ice cream.
But Halo Top made sure not to compromise with the taste because after all, no one would want tasteless ice creams. These ice creams are delicious, soy-free and vegan. Some good flavors are vanilla, chocolate chip cookie dough and sea salt caramel. Even if you are not a vegan you should still try Halo top. It is really tasty.
---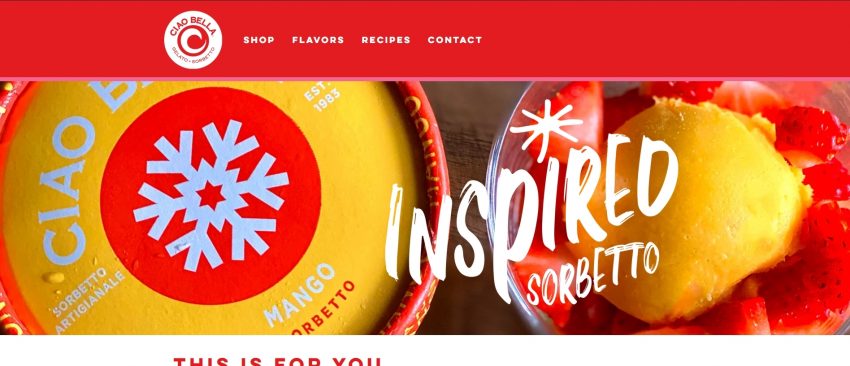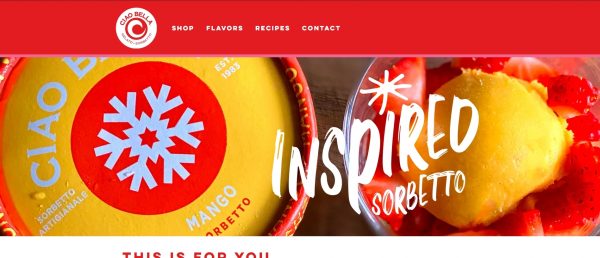 Ciao Bella is a gelato company based in the US. The company came into existence some 30 years ago and since has been continuously bringing gelato based ice creams to people. They have been continuously trying to improve the value of their product is it the flavors, healthiness or taste.
They ensure that the ingredients that they use to make their tasty ice creams are some of the best quality ingredients in the world. The company only uses vegan, Non-GMO ingredients to make sure that you get only the best. This is then combined with the expertise of some of the best chefs to create something really tasty that you will crave more.
The company was started by Jon F. Snyder who wanted to bring a version of gelato to New York. He was able to create a sustainable business which he then put up for sale.
The company was bought by F.W. Pearce for $90k in 1989. He made a successful business out of that. Currently, the Ciao Bella brand of ice creams is owned by High Road Craft Ice Cream which is a premium brand of ice creams.
The ice creams are really tasty and flavourful. Every spoonful puts a burst of flavors in your mouth. Some of the best flavors of this brand are Blood orange, Chocolate, Tangerine, Lemon, and Chocolate Chip.
---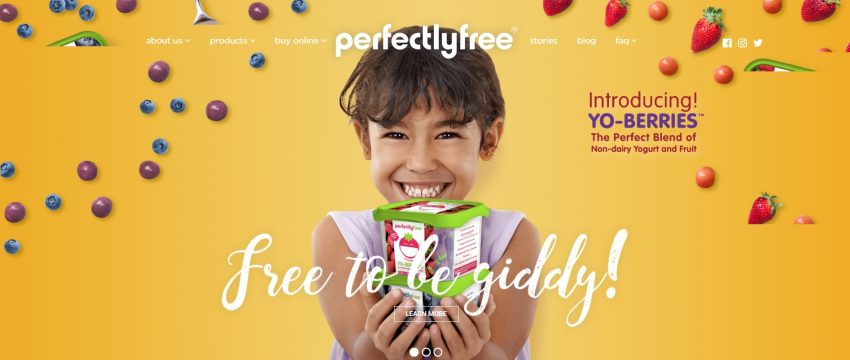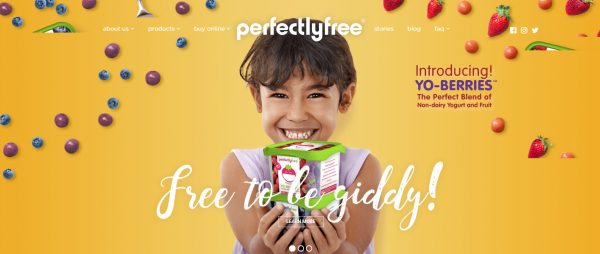 Perfectly free is a brand that produces healthy and tasty treats for your family to enjoy. This brand is owned by Incredible Foods which is a company headquartered in Boston. Perfectly free believes that you can stay healthy while enjoying tasty treats. They believe that it is all about balance and you can enjoy the best of both worlds.
This is the reason they decided to invest their time and sweat into creating products that the whole family can enjoy snacking on without feeling guilty. The products are completely made from plant-based ingredients, are low on sugar, are allergy-friendly, and most importantly oozing with flavors.
No matter what your dietary restriction is, you can always enjoy a tub of Perfectlyfree ice cream. Their frozen bites line of products are not your everyday ice cream but if you happen to love frozen desserts then they give these delicious treats a try.
Their sundaes are more what you would call a conventional ice cream-like dessert. These are very tasty too and yes the sundaes are completely vegan too and are soy and gluten-free.
---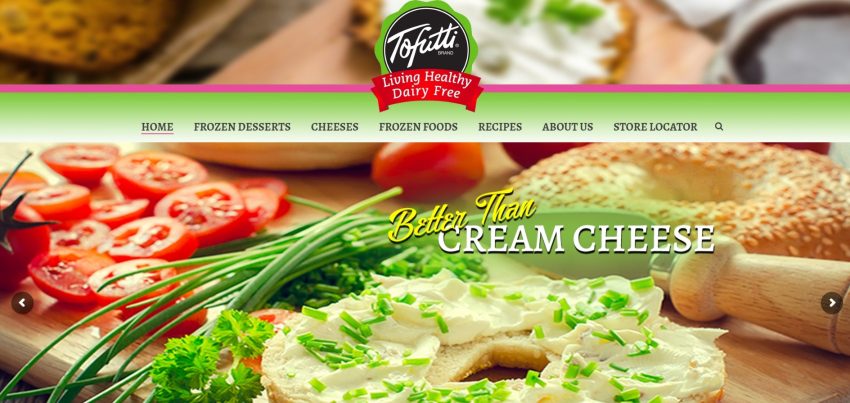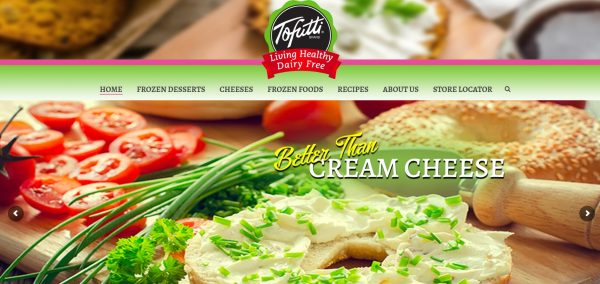 Throughout the list, you may have come across various brands which claim to be soy-free. This is because many people either don't like soy-based products or maybe have some health issues related to it. But if you enjoy them or do not have any reservations about it you are in for a treat.
Tofutti is a food brand which creates vegan food products which are healthy and low on fat, cholesterol and calories. Their ice cream substitute is good for lactose-intolerant people, people following the kosher rules, people having allergies etc. The company also produces other dairy substitutes like cream cheese, ricotta cheese, sour cream etc.
The company does not compromise with the taste. If you have never tried any of their products before you should start with their version of the ice cream sandwiches known as Tofutti cuties.
They have multiple flavors like vanilla, chocolate, and wild berries and these do taste like real ice cream. Other ice cream products include frozen desserts which are again available in various flavors. You just scoop these out of the tub like real ice cream and if you are looking for a vegan alternative to ice cream you might not be disappointed with what Tofutti has to offer
---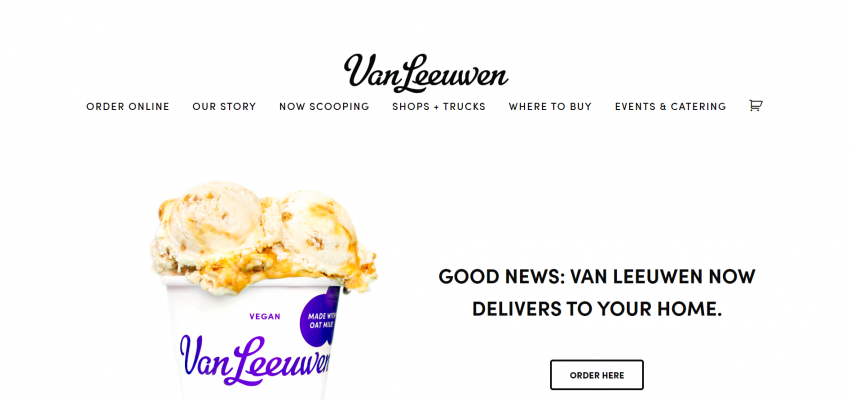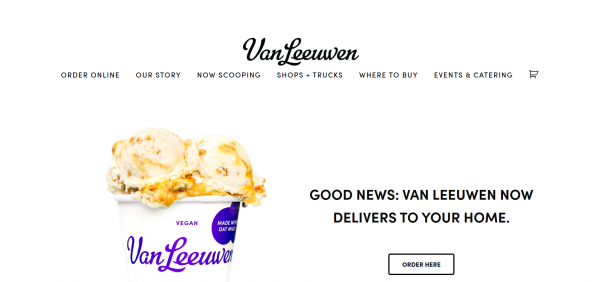 Like many other companies on the list, the desire to create really tasty but healthy ice cream is what got Van Leeuwen started. The company started in a yellow truck in the streets of NYC back in 2008.
Their goal was to treat people to delicious ice creams without making them feel guilty about what they were consuming. They use simple and high-quality ingredients to make tasty treats.
Their vegan line of products has been popular among some non-dairy ice cream consumers. This is because many people believe that their ice creams are closest to real ice cream when it comes to taste and it is also one of the healthiest options out there. Van Leeuwen vegan ice cream pints are made using coconut and cashew milk.
This is because these provide the fatty ingredient which is going to make the ice cream creamier. But don't worry these fats are good fats and are going to be nutritious for you. So, if you want creamy, rich-tasting, dairy-free ice cream then Van Leeuwen is a good choice. It can be a bit pricey than other brands but the taste can make up for it
---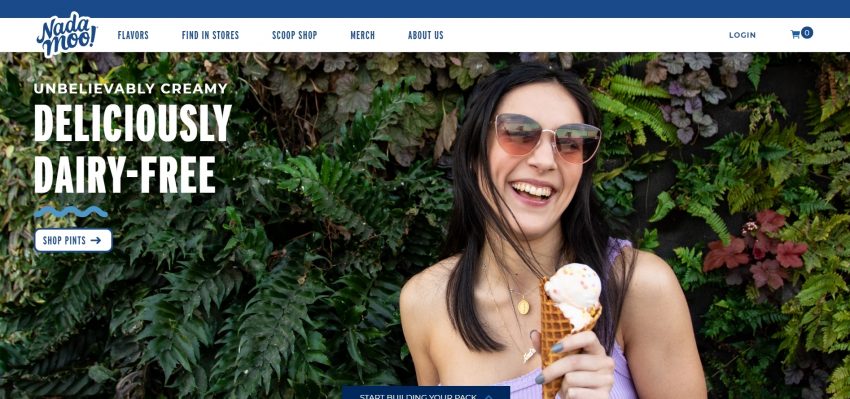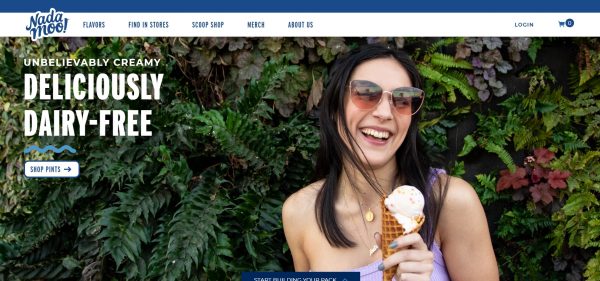 Coconut milk is a popular substitute for dairy-based products. This is because it can become thick and creamy like milk and thus can be used to create that texture in relevant food products. Nada Moo! It is an ice cream brand that is on a mission to create the creamiest and tastiest ice cream using coconut milk.
They use natural ingredients and sustainable methods to create their products so that with every pint you buy you help the environment. The team at Nada Moo! love frozen desserts and have chosen to go the plant-based way because plants are filled with nutritional qualities and are healthier.
They use organic coconuts and agave syrups as the main ingredients of their ice cream. The organic coconuts that are used without adding water. The husks left are used as fuel. The agave is organically farmed and hand-picked by farmers.
The leftovers are used as fertilizers. Some of the tasty flavors that the brand produces are Chocolate Almond Chip, Creamy coconut, Vanilla Cha-cha-chai, and Java Crunch.
---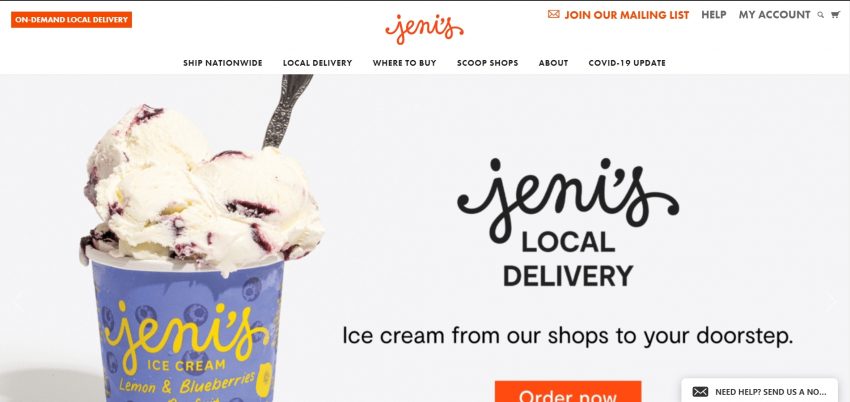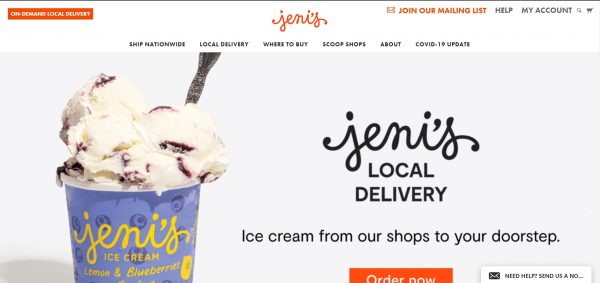 The last brand we are going to look at today is Jeni's. Jeni's is a brand headquartered in Ohio and in 2019 it launched their dairy-free line of products. The company's mission is to create better ice cream which will bring people together.
They do everything to give their customers a better experience starting from the product and ending directly at the service. The company enthusiastically accepts the fact that they need to grow and upgrade continuously to provide the best experience to their customers. Not only that, but the brand is also trying hard to move towards zero wastage.
Currently, 95% of what you can buy from their shops can be reused, recycled, or are compostable in some way. So, yeah they have tried to create something tasty which is not just healthy for you but also for the environment.
They use dairy-free ingredients like coconut milk and fair trade cocoa to make their ice creams. If you have never tried the vegan ice creams of Jeni's then here are three flavors that you can start with Dark Chocolate Truffle, Roasted peanut butter and strawberry, and Texas sweet cake.