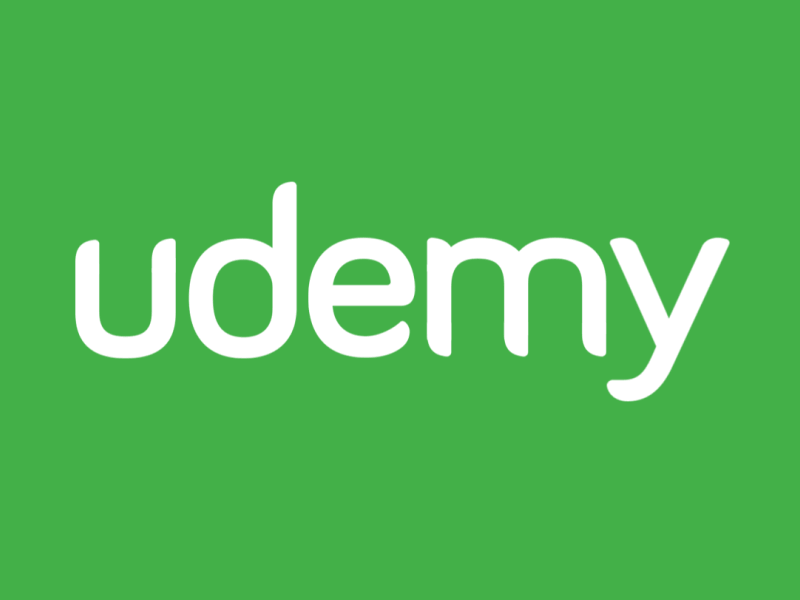 We have all heard of Udemy. It is a website where a person can sign up for a multiple ranges of courses across different fields. With over 55,000 courses, this website has something for everybody. Moreover, Udemy allows people to learn on their own time and also offers corporate packages for businesses who wish to train their employees in new skills.
However, there are a few features that Udemy doesn't offer. First of all, the main attraction behind an online course is a certification which officially declares that you've completed the course. Udemy doesn't seem to offer that. Moreover, several students want online courses where they can interact with different professors and experience varied styles of teaching. Moreover, the peer-learning aspect of a classroom to is absent in Udemy. Therefore, it is but natural that people would want to know about some other similar online learning alternatives.
The online education space has seen a major boom. As more people get connected to the internet, colleges, and universities to wish to reach out to a wider student audience. Moreover, with many students aspiring to learn a course from renowned universities, online classes have allowed them to do so without spending a huge amount on moving to a different country. The biggest revolution lies in the fact that a degree obtained online can also be used for proper university credits.
Keeping all this in mind, it is worth exploring the several online education websites that are hot right now. If you're looking for an alternative to Udemy, here are some of the top e-learning websites:


Khan Academy is possibly the pioneer of the online learning industry. Founded by entrepreneur Salman Khan, this website offers courses across different fields in the form of an e-library. The size of these courses is small and these are specifically targeted towards those that wish to learn about a new topic or gain a new skill.
The educational materials are available in text as well as video format and Khan Academy also gives you the option of testing how much you've picked up from your course. Most importantly, as Khan Academy is a non-profit, the courses are completely free without the student needing to pay a single penny.


Coursera Review
Coursera is meant for those who want to study subjects from Universities that are the creme de la creme globally. Several Ivy League universities like MIT and Harvard are among the several institutions that offer courses on Coursera. These range across subjects from humanities and social sciences to life sciences and technology. Coursera has a part-free and part-paid model.
This means that some of their courses are completely free and can be done on your own schedule. For some of the courses, students can pick an ungraded option (free) or a paid graded assignments option. With the latter, you can actually get your Udemy assignments graded from a real professor and receive a course certificate thats issued by the course-offering university.

Skillshare is usually the first other site than people think of when Udemy is mentioned. The beauty of this online learning platform is that it allows you to learn things by taking a practical approach. Therefore, while learning a certain subject, this similar website to Udemy will give you assignments which, when performed, will help you grasp the subject better.
Moreover, Skillshare tends to invite several celebrity teachers so keep an eye out for those courses and sign up as soon as you find one. The only catch: Majority of the good courses on Skillshare are paid so you will definitely need to be shelling out some money.


Codecademy, as the name suggests, is a platform for learning various skills related to technology and coding. This website gained prominence after it was supported by the US Government. Right from coding languages to improving your programs: Codecademy provides a diverse range of courses ranging from beginner level all the way up to expert.
Moreover, this related to Udemy adopts a gamified approach which ensures that you not only have fun while learning but can also develop a competitive zeal which helps you absorb concepts faster. Codecademy is a paid platform but it comes with multiple perks including forums, access to other students, and a certification at the end of the course.


Udacity is a website similar to Udemy which offers different modules of courses that can be learnt online. While their catalog isn't as large, Udacity makes up for it by providing some incredibly high quality courses to learners. The free courses include some "nano degree" programs which are meant to offer an entire course in bite-sized sessions.
The one big USP of Udacity is that it has partnered with several leading Silicon Valley firms such as Facebook etc. in order to provide its courses. As a result, you are at an advantage since most courses from Udacity will be accepted and recognized by large corporates. Therefore, if you're someone who is looking to learn online for developing new skills, Udacity should definitely be on your bookmark list.


Lynda is a website like Udemy but tailored more towards skill-based courses that might be required by those seeking employment. Therefore, subjects like graphic designing, sound mixing, product design, etc. are offered on Lynda as they help a student develop concrete skills which can be evaluated and deployed on the job. Lynda is a paid service but since the courses on it are tailored towards those seeking employment, the fees usually pay themselves off once you land up a great job.
#5 Learning.ly

With this learning platform, quality is something you can be totally assured of. Thats because its launched by the famous newspaper The Economist which is widely known for its stellar journalism and meticulous attention to data and research. This website offers courses in different fields and the learning material is audio as well as video-based.
The genesis of Learning.ly lies in the dictum that humans are constantly learning new things. As a result, the focus of their courses is on continuous-learning programs where you can learn new and fascinating things about our world.

Bloc, unlike Udemy, is a virtual university that literally runs online. Yes: there are classes, real students, real professors, and actual assignments. At the end of the course, Bloc issues you with a recognized degree certificate which is acceptable at most places around the world.
While the fees for Bloc are high, the modules consist of regular learning 5 days of the week for an entire year. Therefore, this program is perfect for those who wish to get a college degree without having to leave their day job. The quality of instructors on Bloc is impeccable and the degrees will contribute a long way to those looking to climb up the success ladder.


edX is one of the most premier platforms and is definitely better than Udemy. Thanks to their tie-ups with Ivy League colleges and prestigious universities, edX offers some phenomenal courses with the option of getting a certificate endorsed by these educational institutions.
Moreover, edX courses cover a wide gamut of subjects ranging from medicine to meteorology to behavioral psychology. You get to interact with other students if you're a paid member and also get feedback on your assignments from the professor conducting the course.


Alison offers practical courses that help you build essential professional skills. Need to learn how to make great presentations? Want to get your online business started? Wish to understand the basics of startup funding? Alison has courses like these ranging over short to medium term durations.
The best part of Alison courses is that they're entirely free. Moreover, Alison too offers certificates at the end of the course which can be put on to your CV or LinkedIn profile to showcase your additional skills to prospective employers.
#1 Skills Co.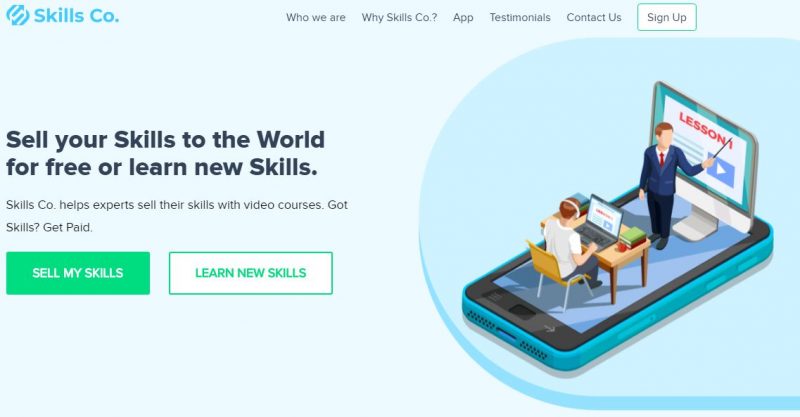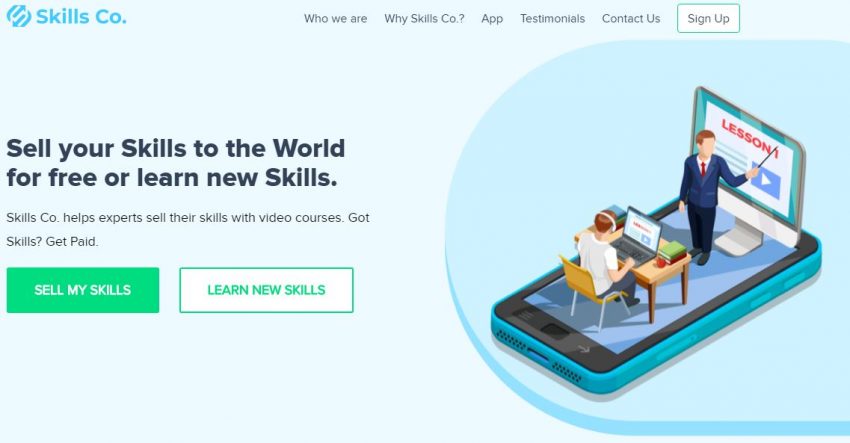 Skills Co. is the best place to learn new skills, on any device, with how-to videos. It's like 'Amazon for Online Courses.' Learn new skills directly from Pros or share your skills with the World! Skills Co. features the best online courses to learn new abilities, directly from Skilled Pros.
Got Skills? Get Paid. We'll help you package and sell your skills, for free! As a Pro, you earn 90% of sales (minus transaction fees), with bank deposits daily. Earn money on the go (Web, Mobile, iOS & Android) by sharing your skills! Visit Skills-Co.com to get started!
Learning everywhere and anytime
As you can see, there's a plethora of options to those looking for an alternative to Udemy. Most of these websites offer free courses at some level so it is a good idea to take one of those first to try out the platform.
Education of any kind never goes waste, and therefore, an investment in an online course is one of the best that you can make.
Happy learning!