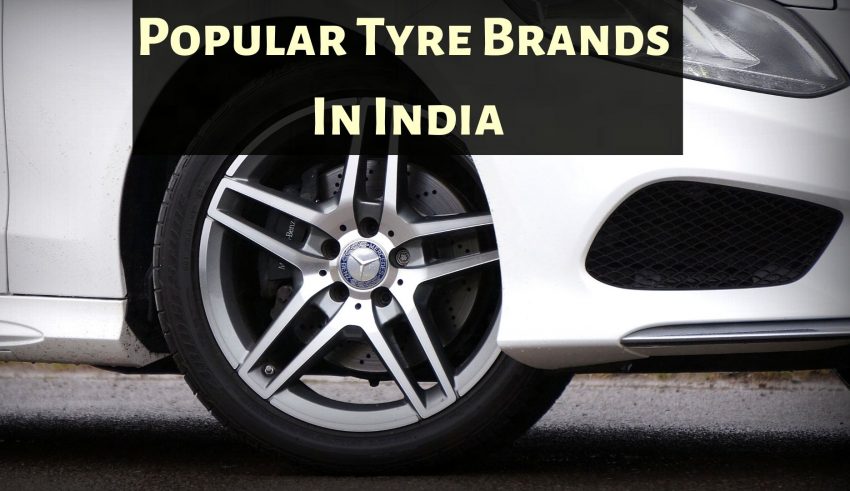 Tyre manufacturing companies have been around for more than one and a half century. At first the tires were made entirely out of leather but after the discovery of rubber and its vulcanisation the manufacturing started shifting towards rubber tyres. Today there are hundreds of tyre manufacturing companies in the world to satisfy the need of the ever-growing automobile industry.
The automobile industry in India is also facing massive growth and thus there is a huge demand of tyres for cars, auto-rickshaws, cycles, tractors, buses, etc.
Here are some of the top tyre brands in India:
JK Organisation is one of the most familiar and popular business organisation in India. The JK Tyres and Industries Ltd. is a part of the huge organisation and deals with manufacturing tyres. It is one of the leading manufacturers of tyres in India and has also made its presence known worldwide. It manufactures a wide range of tyres for the varying needs of the automobile industries. They are the only tyre manufacturing company to have the honour of being in the list of Superbrands in 2019. This is their 7th time getting this honour. The company also has its name in the LImca Book of Records. They are present in around 100 countries worldwide and has their reach in around 6 continents.
JK Tyres and Industries Ltd. has 9 manufacturing plants in India and 3 plants in Mexico. They were the ones to pioneer the radial technology and started manufacturing radial tyres in 1977. Currently, they are the market leader in that department. The company conducts its business through a huge network of over 4000 dealers and around 500 dedicated brand shops.
---
CEAT Ltd. is one of the most popular tyre manufacturers in India. This is primarily due to their catchy advertisements and presence in various automobile brands in India be it two-wheelers, four-wheelers or more. The company has been around for more than half a century with it being established in the year 1958.
Currently, it is a flagship of RPG Enterprises which was established in India in the year 1979 and has a turnover of around Rs. 22,000 crores and has more than 15 companies linked to its name. It is one of the fastest-growing business conglomerates in India. CEAT is the leading manufacturer of tyres in India and has presence in various countries worldwide.
The company produces over 15 million tyres a year which cater to the varying needs of the automobile industry. It works with car manufacturers like Maruti, Tata, Mahindra, Renault, etc., bike manufacturers like Royal Enfield, Bajaj, Honda, Hero, etc., commercial vehicle manufacturers like Mahindra, Daimler India, Eicher, Ashok Leyland, etc. and many more. It has a total of 6 plants in India located in Gujarat, Maharashtra, and Tamil Nadu.
---
Apollo tyres is another popular tyre manufacturers in India. They have established themselves as a trusted brand both in India and the world. The company came into existence in the year 1972 and has become one of the biggest names in the sales and manufacturing of tyres in India. The corporate headquarters of Apollo Tyres is at Gurgaon. They currently have their presence in around 100 countries worldwide providing their best services. They have two global brands under which they market their products Viz. Apollo and Vredestein. The company has multiple manufacturing units in India and also in other countries like Netherlands and Hungary.
Apollo has been growing ever since it's conception and its latest sales result shows this. They have been able to generate a turnover of around 2.48 billion dollars in the financial year 2019. The number of employees working in Apollo is around 17,200. Currently, around 60% of their shares are being held by the public, the government, banks and other institutions.
---
Madras Rubber Factory or MRF is a name which has been popular in India for a long time. It has been around for more than 7 decades. As a kid most of us have seen Sachin Tendulkar play with an MRF sponsored bat and thus everyone knew about this brand. The company started as a Rubber Balloon Factory in the year 1946 in Madras and their initial capital was around Rs. 14,000. The company carried on with this business for around six years before deciding to move towards a more mainstream goal of rubber manufacturing and slowly dominated the tyre manufacturing market.
Today MRF is a multibillion dollar industry which produces a wide variety of tyres to suit the varying needs of the automobile industry. It has a strong presence not only in the Indian market but also in the global market. They are present in more than 65 countries and have around 8 plants which are producing the bulk of its products. In JD Power India 2018 event the cars that use MRF tyres have been ranked as providing the most customer satisfaction. The company garnered around 3.3 billion dollars revenue in the financial year. 2017
---
TVS Srichakra Ltd.
TVS Srichakra Ltd. is a popular Indian company. Most of us must have been familiar with this brand because of their two wheeler products. Their bikes have been some of the most popular ones and also have sold successfully. The company also manufactures tyres and has slowly started gaining a foothold in the business.
They have launched two wheeler and three wheeler tyres along with OHT tyres. The company has been in business since 1982 which gives them more than three decades of experience. Annual reports of the company shows their gross sales to be Rs. 24300 crores. Their current value of share is Rs. 1654.15.
---
Goodyear is a tyre and rubber manufacturing company whose origin dates back more than 100 years. The company started in America with its founder being Frank Seiberling who named the company after Charles Goodyear who was accidentally able to discover the process of vulcanisation of rubber.
The company has cemented its name in the world of tyre and rubber manufacturing and has also started business in India. They are fairly popular in the country and supply to some of the top automobile manufacturers. The company believes in innovation and has been able to bring out some of the best technologies in the business.
---
Balkrishna Industries Ltd. is one of the best indigenous tyre manufacturing company in the country. It is famous for its production of off-highway tyres. These tyres find their usage in specialized machineries used in special activities like mining, agriculture, gardening, etc. They are also popular for developing truck and auto parts.
The company was started in Mumbai in the year 1987 which gives it a three decades of experience in this field. The company has a huge market outside India catering to the customers in the region of North America and Europe. They have been able to generate a solid revenue of Rs. 37.8 billion and has also bought the naming rights for the Italian soccer seires Serie B which has been renamed to Series BKT.
---
The next is also a brand which has a history of more than a 100 years. The Dunlop Tyre brand came into existence in the year 1889 when John Boyd Dunlop of Birmingham, England founded the tyre company. John is known to be a pioneer in the design of pneumatic tyres. Today the Dunlop Tyre brand is own by various companies.
In most places the brand is owned by Goodyear but in India the brand operates under the company, Dunlop India Ltd. The first factory under Dunlop India Ltd. came into existence in the year 1936 in Sahaganj. It started developing and manufacturing tyres for cycles, automobile, and aeroplanes.
---
Bridgestone
Bridgestone is one of the largest manufacturers of tyres in the world. It has been in India for little over a decade but has cemented its presence in the Indian tyre market. It has become one of the largest supplier of tyres to some of the major Original Equipment Manufacturing companies in India. Their dedication towards strict quality management is one of the main reasons for their demand and growth. They also supply to multiple major passenger car brands in India.
There are over 3000 dealers of Bridgestone Tyres in India. Together they aim to cover the vastness of the country. Efforts are being made to increase this penetration level to even the remotest parts of the country. But that's not all. They hope to innovate and constantly keep upgrading their products and services to keep up with the changing car market scenario to become the best brand in the country like its parent company is in the world.
---
Kesoram
B K Birla Group Of Companies is one of the biggest business conglomerate in India. Kesoram Industries is one of the companies under that flagship. It is known as one of the pioneering companies in the nation. Its produce ranges from tyres, cements and Rayons. The company is a century old having been founded in the year 1919. It's current headquarters is situated at Kolkata, West Bengal.
They started production of tyres some fifty years ago, and around the same time their rayon plant was setup. The company started selling tyres under the names Birla Tyres. The company has been successful over the years and has been listed in top global stock exchange companies like National Stock Exchange of India, Bombay Stock Exchange, and Calcutta Stock Exchange association.
---

---