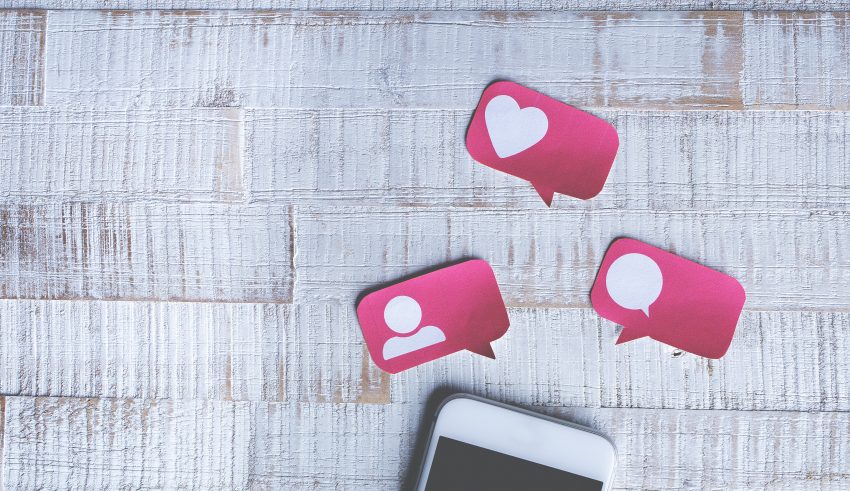 Whether you're an influencer who wants to grow your Instagram presence or a brand looking to market its products, either way, followers are critical to your success.
But most people struggle to gain real Instagram followers and invest in purchasing or creating fake followers. This is a huge mistake that can kill your growth.
Today we'll discuss why followers are important and 6 amazing tricks to find real Instagram followers.
But before that, it's important to understand the risks of fake followers.
Why are followers important on Instagram?
Followers are the building blocks of your Instagram identity. They can make or break your Instagram strategy. Let's discuss why they are important.
More audience equals more leads
More followers mean more people will interact with your content and share it. This will help you pass your brand message to a larger chunk of Instagram users. If someone comes across your content and loves it, then they might end up following you. You can convert those followers into leads.
Makes you a thought leader
Would you rather follow a brand with millions of followers or someone with a few followers? Most people follow brands and influencers with a high following. This is because people believe that if someone has a high follower count, then their content must be great. They are a thought leader and help other people with their content.
Fewer followers mean only a handful of them will interact with your content. That leaves a small room for you to engage with them. On the flip side, more followers mean high impressions. You can engage with your potential prospects and gather feedback on your content or products.
---
Problems with fake followers?
Why shouldn't you buy fake followers? Let's discuss.
Fake followers equal to zero engagement
What good would be the 1000 followers if they won't interact with your brand? One of the key factors to growth on Instagram is the engagement rate. Instagram rewards content with high engagements. Plus, if people aren't interacting with you, there's no point posting the content.
Instagram punishes such accounts
Instagram punishes accounts that buy or create fake followers. There are chances your account might get banned permanently.
You lose your credibility 
Say recently a few people followed you. If they find your followers aren't engaging with your posts, not sharing them, liking it or commenting on them, then they might unfollow you because your account will appear as a fraud. This destroys your credibility as a brand.
---
How to find real Instagram followers?
There is no straightforward route to gain real followers. You have to invest your time and work hard to get successful. Let's discuss some excellent strategies.
Quality of your content plays an important role in obtaining quality followers. Good content not only provides value to your existing followers but also attracts new ones. People will share your posts and interact with your account.
A good practice to engage with your followers is to post consistently. This will tell your followers you're regularly active on the platform and build trust in your brand.
Why would someone follow your brand if they don't find your content relatable or helpful? When you create content without keeping your target audience in mind, they don't relate to it.
Find out what type of content they love and create posts optimized around them. This will generate engagement.
Create a professional account
Most people don't stress about creating a professional look for their IG handles. This is a huge mistake because people are more likely to follow accounts that look clean and organized.
Use platform-specific features
Go live, post stories about your work, create polls, IGTV content, reels, giveaways, and host Q & A's. These little endeavors urge people to talk to you. Hence, create engagement and brand awareness.
People love it when they see new trends. Take reels as an example. Millions of people post reel videos but the trend starts with a single person. Someone creates something new and people follow it.
You can use unique templates, different text styles, or custom and trending hashtags using hashtag generator apps. It could be anything, just be creative.
Take advantage of your other networks like WhatsApp, Facebook, blog to share your IG handle. This will help you reach more people.
Use Popular Instagram Hashtags
Posts without the right hashtags are so hard to reach a broader audience. Using hashtags through generating popular and trending hashtags via a tool called TaskAnt.com can surely help you in many different ways as using in the posts attract users to come across your posts and that's how Instagram works because a lot of users search for posts through hashtags and if they see your post and it's good then there are chances they will follow you to see more good and amazing content in future. So, make sure you use hashtags, and also to find hashtags, you use hashtag generator tools. Hope it will help a lot. Cheers!
---
Conclusion
There you go. These six strategies are dominant to get real Instagram followers. Therefore, be creative and put in the work to grow your presence.