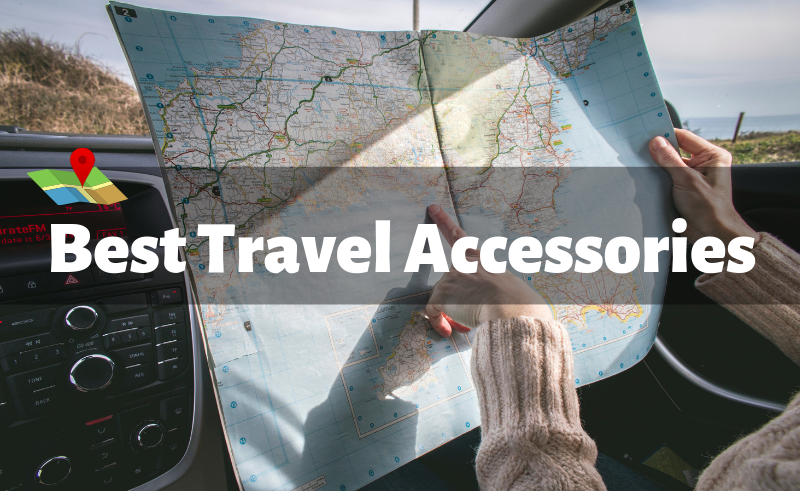 Traveling is all about finding that perfect balance between hustle and relaxation. For most of us, it is that time in our life when we can forget about livelihood and concentrate on life. Hence, it is not a surprise that a lot of thought goes into make travel plans and even more into executing them perfectly.
Whether you are a laidback beach person, trek freak, or the type who goes in search of history, you cannot deny that modern technology has helped a lot in making your sojourns easier. Be it your comfortable neck cushion or your cool camera, there are some things that you cannot imagine leaving at home.
To make your vacations more rewarding,
Here are 30 accessories that will revolutionize your travel experience:
Trtl Advanced Neck Travel Pillow
If you hate the neck pain that comes free with long flights, the Trtl Advanced Neck Travel Pillow is the go-to thing for you. Designed to look like a scarf and available in pretty colors of coral, red, black, and grey, this product really provides a happy rest to your neck.
That's not all. It is scientifically proven, cozy, and machine washable, which makes it a perfect travel companion. It is also adjustable and takes up very little luggage space, compared to traditional neck pillows.
---
BagSmart Travel Electronics Organizer
We all know the pain of tangled headphones. Add to that a couple of charging chords and USB cables, and it becomes a nightmare to separate the wires to use your favorite gadget.
The BagSmart Travel Electronics Organizer is a boon in this scenario as it has separate compartments for your phone, chargers, USB cables, SD cards, etc. Forget all the tangled confusion and invest in a durable, water-proof case that will save your time and energy.
---
Binful 3 in One Cell Phone Cooling Fan
A handy fan is something that we all need on trips. And what if the fan can be plugged in to your iPhone and used as a cooling device? The Binful 3 IN 1 Travel Portable Cell Phone Mini Fan Cooling Cooler is the best bet for your needs.
It can be used on Android devices with OTG function as well, which makes it doubly efficient and a must-have in your travel case.
---
Flight Flap Cell Phone Holder
Want to watch a movie while traveling but tired of holding the phone at a visible angle? We have a solution. The Flight Flap Cell Phone Holder is made specifically for attaching to it flight seats and keeping your phone or tablet at eye-level, so that you can get entertained without entertaining muscle cramps later.
It is light, useful, and sturdy: just what you need when you're on vacation.
---
AddaLock Portable Door Lock
We all have the paranoia of getting robbed during a vacation. Imagine coming back to your hotel after a day of fun and finding all your belongings gone! For extra protection, carry this AddaLock Portable Door Lock with you.
With its tool-less installation technology, compatibility with all types of doors, and portability, it provides an extra layer of security to your hotel room or rented spot.
---
Casper Mini Travel Pillow 
If a comfortable pillow is non-negotiable for you, it's always worth it to carry the Casper Mini Travel Pillow on vacation. This tiny thing will keep you well-rested and free to enjoy all the delights of your vacation.
The fluffy, washable pillow comes with its own carrying bag, which makes it easier to carry and use. So be it a camping trip or a beach vacation, this pillow will add value to your relaxation.
---
Champagne Carry-On Cocktail Kit
What's better than champagne to make your special moments more cherishable? A Champagne Carry-On Cocktail Kit will add a special touch to a couple's vacation or honeymoon.
Whipping up a couple glasses of fragrant champagne cocktails when you're high up in the air will be an experience that will be remembered with fondness for a lifetime. Try it and thank me later!
---
Micro-Lazy Luggage Kids Ride On 
The Micro-Lazy Luggage Kids Ride On stroller is a boon for young moms who have trouble pushing their luggage and their toddler through the airport. The compact, hassle-free suitcase is built for kids weighing within 44 pounds.
It can be taken as a carry-on luggage on an aircraft, not to mention that your kid will have a gala time riding the wheeled suitcase. It is safe, light, and comes equipped with foldable wheels.
---
Scrubba Portable Washer In A Bag
No matter where you are, hygiene should never be compromised. And if the inconvenience of washing clothes while traveling is a nagging thought at the back of your mind, the Scrubba Portable Washer in a Bag is the thing for you.
Basically a portable washboard, this travel accessory is pocket-sized and gives great results. It takes care of cleanliness and provides a more effective alternative to hand-washing.
---
GoTenna Portable Range Extender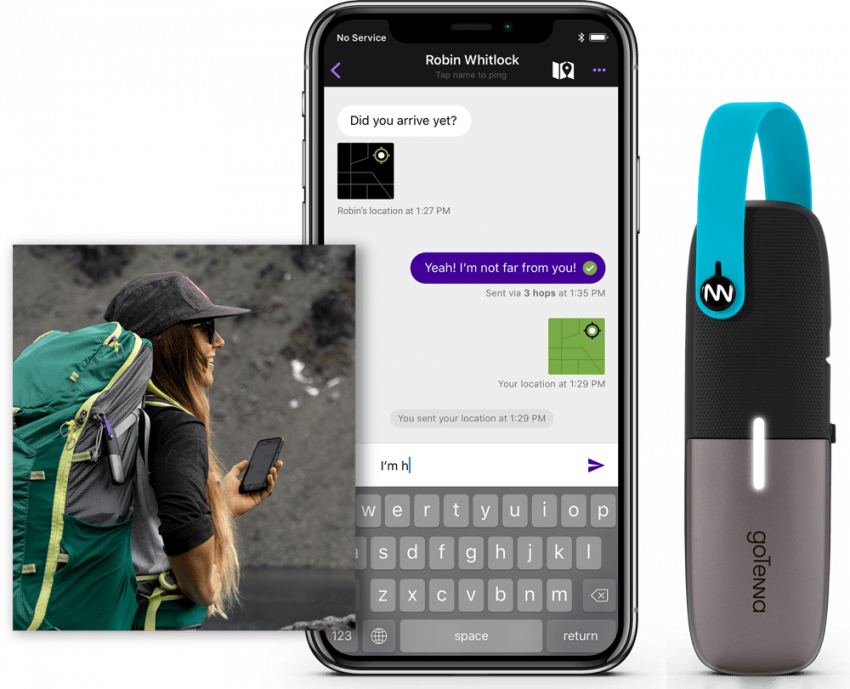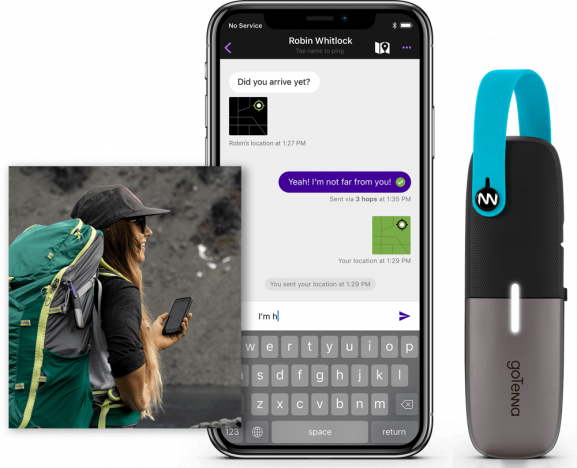 Safety becomes a matter of concern if your travel plans include the possibility of surviving without cell and internet connectivity. The GoTenna Portable Range Extender, as the name suggests, can be carried anywhere and used to extend your phone's range.
It can set up a secure network and deliver messages, even when there is no cell service. All you have to do is connect it to your phone via Bluetooth.
---
Grayl Portable Water Purifier

Clean water is the most basic thing we need to survive and when we plan adventurous trips, it becomes a major issue. Forget your water woes with Grayl Portable Water Purifier and invest all your energy in lapping up the delights of Mother Nature.
This flask-like purifier is ideal for trips like camping, hiking, and fishing. It requires no battery or power source, and provides clean water as you go, protecting your drinking water from germs and sedimentation.
---
Snapchat Spectacles V2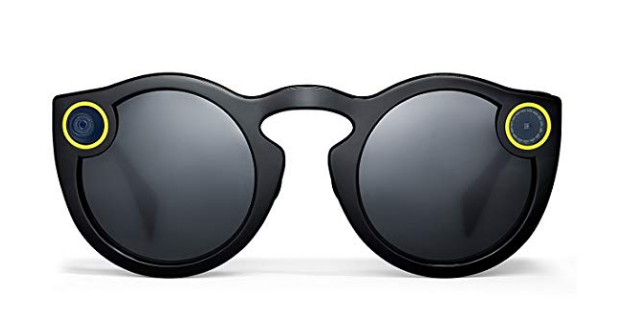 What's the worth of having an out-of-the-world experience when you're unable to share it with the world? These water-resistant Snapchat Spectacles let you capture photos and videos from your point of view in a smooth and hassle-free manner.
The specs can be easily connected to Snapchat and your precious images and videos can be exported to your phone gallery or shared on social media any time you want.
---
Yamiu Portable Shoe Bags
Your shoes deserve the best treatment on vacation, as they're the ones who work the hardest. Hence, portable shoe bags are a must to give them the comfort they need.
Available in sets of 2, 4, and 10, Yamiu Portable Shoe Bags can be used to carry your sneakers, gym shoes, formal boots, as well as heels. These zipped up bags keep your shoes dust-free and well-maintained.
---
GoGirl Sanitary Device
If you're the kind of woman who gets nightmares about unclean bathrooms in shady motels and gas stations, the GoGirl Sanitary Device is a blessing for you.
With this handy device, you can pee standing up, without having to touch a dirty toilet seat. It also comes with a reusable storage bag and tissues and can be soap-washed. Its medical-grade silicone material is compatible with your body and can be used without risk.
---
Everlasting Comfort Memory Foam Neck Pillow
When it comes to neck pillows, there can never be too many options. This classic Everlasting Comfort Memory Foam Neck Pillow is pure, comfortable, and comes with its own comfort package.
It has a sleep mask and noise reducing earplugs to ensure a comfortable nap. Along with that, it has a unique pocket to keep your cell phone. It is washable and comes with a cozy velour cover and is ideal for long journeys, in which you have to sit upright.
---
Anker PowerPort Cube Power Strip
Anyone in this day and age has multiple gadgets that need to be charged frequently. And when you're on vacation, finding a power source is very difficult. That's where Anker PowerPort Cube Power Strip comes to your rescue.
It is the size of a tennis ball and can be used to connect 3 USB ports. It can also be attached to a flat surface with its adhesive strip. Best of all, it can control its voltage to give your devices a quick, efficient charging boost.
---
MiniPresso Handheld Espresso Maker
Travel plans are incomplete without a rejuvenating cup of coffee in the morning (or several times a day). The MiniPresso Handheld Espresso Maker lets you grind coffee beans and prepare caffeine shots while you're out and about.
It functions without batteries or electricity, so that nothing can come in the way of your coffee needs. It is light, hand-held and easy to carry around, making it the perfect journey companion.
---
Diggs Revol Collapsible Dog Crate
Pets are family, and it feels awful to leave family behind when you go on a trip. If you're worried about the safety and comfort of your pet dog, you can rest assured with the Diggs Revol Collapsible Dog Crate.
The collapsible dog crate is light, safe, efficient, and aesthetic. It ensures that your dear pet is happy while it's exploring a new place with you. It can fit up dogs up to 30 pounds of weight.
---
Matador FlatPak Travel Cosmetics Bottle
Carrying big bottles of hygiene and cosmetic products really fills up your suitcase, and trust me you need all the extra space you can have. So, choose to carry Matador FlatPak Travel Cosmetics Bottles instead.
You can carry soap, shampoo, conditioner, toothpaste, etc., in these compact water-proof bottles. They also have labels to indicate contents. Nothing will make carrying toiletries easier than this.
---
PortaVia Universal To-Go Cover
This magic PortaVia Universal To-Go Cover turns your regular cup or coffee mug instantly into a to-go container. So while you're traveling, you can have your favorite drink in your favorite cup.
It is made of FDA approved silicon rubber and is leak-proof and washable. Just relax and enjoy your drink pool-side, beach-side or by the campfire.
---
KICKCHARGE Pre-Charged Emergency Charger
If you're filled with wanderlust, I'm sure you have a portable power bank. But what if that runs out of charge too? Switch it with the KICKCHARGE Pre-Charged Emergency Charger.
This handy device comes pre-charged and ready to use when you have no other options. Your phone starts running immediately, so that you can open the much needed GPS while you're on vacation. It is cordless and equipped for single-use.
---
Violife Slim Sonic Toothbrush
A proper toothbrush is much needed to keep you clean and daisy-fresh, no matter where you are. The Violife Slim Sonic Toothbrush is your perfect companion when you're on a relaxing vacation.
It is easy to use, perfect for carrying along, and gives 22,000 brush strokes per minute. So move one step ahead of traditional brushes and give your teeth the treatment they deserve.
---
Wireless Laser Keyboard
Give your classic keyboard a cool twist with this lithium ion battery powered Wireless Laser Keyboard. It can be paired with iOS, Mac OS, Android, and Windows devices.
The laser projection keyboard is handy and comes in QWERTY format; it can be connected to iPhones, iPads, smartphones, and tablets. Not to mention you'll impress all others with your cool new laser display.
---
ZincFlyte Kids Luggage Scooter
If the journey doesn't make your kid excited enough, this adorable luggage scooter surely will. The ZincFlyte Kids Luggage Scooter comes in different colors and patterns, and its panda shaped suitcase is sure to win your heart.
It is light, perfect size for cabin baggage, and has impact-resistant properties, something to please both the parents and the toddler.
---
Lumzag Smart Carbon Fiber Bag
What is better than a backpack? A smart backpack. The Lumzag Smart Carbon Fiber Bag comes with seven wonders: a wireless charger and built-in power bank, a real time GPS tracker, missing item reminder, back view camera, global WiFi hotspot, and anti-theft alarm.
It is light, comfortable, comes in different colors, and takes care of your safety concerns, leaving you to enjoy in peace.
---
T'spin Titanium Travel Multi-Tool
This cool new thing is an expert multitasker that can fulfill many of your travel needs. The T'spin Titanium Travel Multi-Tool acts as a SIM storage, fidget spinner, bottle opener, and phone stand. Need I say more?
Just grab it and get all these needs sorted in a jiffy.
---
Goal Zero Boulder 50 Watt Monocrystalline Solar Panel
The Goal Zero Boulder 50 Watt Monocrystalline Solar Panel is a lightweight, carry along solar panel that can be plugged to your device to solve its power needs. It is weather proof and comes with a warranty.
Needless to say, it can provide power to your gadgets in a completely environment-friendly manner.
---
Bearz Outdoor Sand Proof Portable Blanket
Carrying a blanket around is hard, but what if it fits into the palm of your hand? The Bearz Outdoor Sand Proof Portable Blanket is ideal for carrying with you on a day at the beach, park, or on your camping trip.
It is light and comes in bright colors. It can be used as a picnic mat as well as a makeshift umbrella as it is completely waterproof.
---
Luwint 36" Diameter Elastic Fishing Gardening Folding Umbrella Hat
Now you can protect yourself from the rain and the sun without having to hold an umbrella in your hand. The Luwint 36" Diameter Elastic Fishing Gardening Folding Umbrella Hat can be fastened under your chin and folded to fit inside your small purse.
It is wide enough to cover your head and shoulders, and keeps UV rays away from you while you're enjoying the sun.
---
Tuff Pupper Portable Dog Flask
If you need a portable flask to ensure adequate fluid intake, so does your dog. The Tuff Pupper Portable Dog Flask fulfills that need for your fur baby.
It is easy to carry and made of food safe, eco-friendly materials. So don't worry about your dog's health and let it enjoy the trip as much as you are.
---
We can go on and on about things that will make your travel more pleasant. With modern technology advancing with leaps and bounds, your necessities and comforts are always taken care of. So, hurry up and plan the next fantasy trip. Leave the worrying to us.