Mobile wallets are increasingly becoming a popular way of making online payments in India. The adoption of mobile wallets by people spiked heavily after November 2016 when the Indian government demonetized ₹500 and ₹1000 banknotes thus encouraging people to use digital payment methods.
Moreover, the Reserve Bank of India requires 2-factor authentication for payments in India. This means that you either need to enter your password or an OTP sent to your mobile phone while making a payment. This makes the whole process time-consuming, and hence, mobile wallets help simply these payments. Moreover, several people tend to be worried about sharing their credit/debit card details online. For them, mobile wallets provide a simple and secure way of making payments online.
This had led to a massive growth in the number of mobile wallet startups in India. Some of these like PayTM have even gone on to secure a banking license from the RBI and are now operating as full-fledged banks.
In this article, we take a look at some of the top mobile wallet startups in India along with their details:

Launched in 2013, PayTM wallet has become synonymous with mobile wallets in India. Indeed, thanks to their ad campaign which said "PayTM karo" the name of the company is used as an alternative for mobile payments. From large establishments and restaurants to auto/cab drivers and even vegetable sellers: the adoption of PayTM by the average Indian is a phenomenal story in itself.
The name PayTM stands for "Pay Through Mobile" and was founded by Vijay Shekhar Sharma. The USP of this wallet is that it is the most-accepted digital payment method in India compared to its competitors. As of early this year, PayTM had over 150 million wallet accounts across India.
Funding: PayTM first raised USD 575m from AntFinancial, which is a financing arm of the Chinese company Alibaba, in the year 2015 by selling a stake of 25%. This was followed by an undisclosed investment by former Tata Group Chairman Ratan Tata in the same year.
Subsequently, this was followed by a credit infusion of ₹300 crore by ICICI bank in the year 2016. PayTM hit the headlines when Japanese mammoth Softbank invested a whopping USD 1.4bn into the company in May 2017.
Currently, PayTM's value is estimated to be around USD 6-8bn making it one of the largest startup unicorns in India.
---
Mobikwik


Based out of Gurugram, Mobikwik is a popular payments wallet which allows you to recharge your cell phone, pay bills, and make payments to vendors using a single app.
Founded in April 2009 by Bipin Singh and Upasana Taku, Mobikwik is among the top 3 payment wallets in India currently. The leadership team consists of Upasana Taku, Javed Anwar, Akash Gupta, and Navneet SIngh with Bipin Singh as the CEO.
Funding: Mobikwik, since its inception, has raised USD 162.2m in 7 equity funding rounds from 10 investors. The investors in the company include:
Upasana Taku and Bipin Singh (seed funding by founders)
GMO VenturePartners (Series C)
MediaTek (Series C)
Sequoia Capital (Series C and B rounds)
Tree Line Asia (Series C and B rounds)
Net1
Cisco Investments (Series B)
Bajaj Auto Finance
American Express (Series B)
---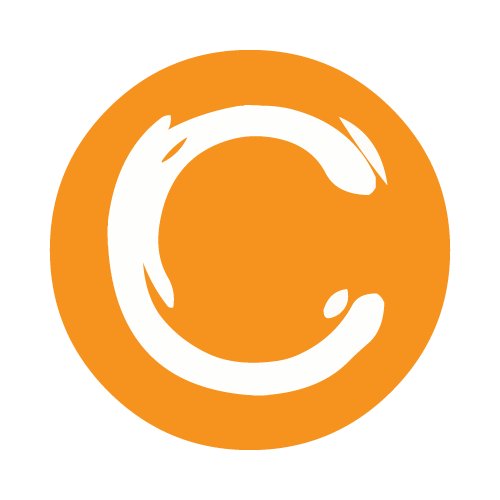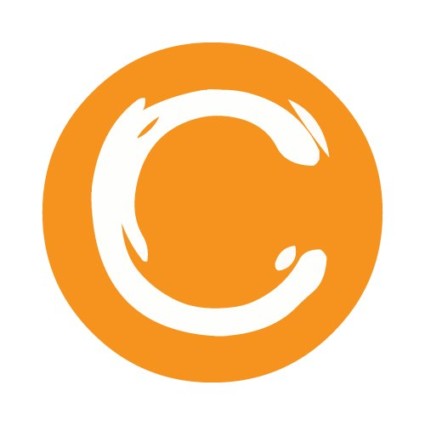 With an undisclosed angel investment, Citrus Payment solutions launched in April 2011 and has gone on to become an important player in the mobile wallet and digital payments sector.
Starting as an online payments gateway, Citrus Payment launched its mobile wallet services in August 2014 with apps designed for both Android and iOS. Thanks to its tie-ups with several banking partners, Citrus Payment offers its users with a number of discounts on transactions such a mobile recharges, movie ticket bookings, and bill payments. The rise of the company was also helped by the launch of Amazon India which anointed Citrus Pay as its official parent gateway for transactions.
The company was founded by Jitendra Gupta, who also functioned as the CEO, and Satyen Kothari, along with Amrish Rau, who is the Managing Director
Funding: Citrus Payments raised a total of USD 32.5 million since its inception in 3 equity-funded rounds from 3 investors. The main investors in Citrus Payments are:
Sequoia Capital (Series C, B, and A rounds)
econtext Asia and Beenos Asia (Series C and B)
Ascent Capital (Series C)
As of September 2016, Citrus Payments was acquired by its competitor PayU money for a total of USD 130m.
---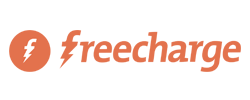 Founded in 2010 by Kunal Shah and Sandeep Tandon, Freecharge quickly rose to the top of the mobile recharge payment market in India establishing a dominant position. Its rise was fueled by coupon codes and discount campaign helping them attract a massive user base. Gradually, Freecharge expanded into the mobile wallet business and became one of the top mobile wallet startups in India within a short span of time.
Funding: Freecharge raised USD 177.65m in 6 equity rounds from 6 investors which include:
Valiant Capital Partners (Series C)
Tybourne (Series C)
Sofina (Series C)
Sequoia Capital (Series C, B, and A)
ru-Net (Series C and B)
Snapdeal (Series D)
Subsequently, in July 2017, Freecharge was acquired by Axis Bank for an amount of INR 385 crores and it is expected that it will be merged with the bank's LIME mobile wallet platform. As part of the deal, Jason Kothari was appointed as the CEO of Freecharge by the new owners.
---
Oxigen wallet
Founded in 2004, Oxigen is among India's leading financial technology companies that provides payment wallet services too. The company was started by Pramod Saxena, an alumnus of IIT Roorkee, along with a South African company called Blue Label Telecom.
With a consumer base of 150 million and with 600 million annual transactions, Oxigen is among the top mobile wallet startups in India. Last year, Oxigen integrated itself into the Indian Government's National Payments Corporation database and is also a part of the RBI's Bharat Bill Payment System. As a result, along with mobile wallet services, Oxigen also provides payment-solutions that are integrated with UPI and feature Aadhar-based customer authentication.
Funding: The two main investors in Oxigen are Citi Venture (which is Citibank's venture capital arm) with a funding of USD 11.5m and US tech-giant Microsoft Corporation with a funding of USD 35m.
---
With the Indian government pushing for greater online transactions through its Digital India program, the payment wallet startup sector is all set to see some heady growth. The only real threat to the industry comes from the government's push towards platforms like UPI which it has been promoting through the BHIM app. If UPI takes off, it'll allow consumers to make payments with a single-click of a button making payment wallets redundant.
In the coming years, we expect to see tons of consolidation in this industry as a result. Mobile payments wallets will slowly start upping their marketing game along with providing discounts in order to stay relevant in the competition with UPI. This is great news for consumers because they can expect to be wooed heavily by each of these startups which will seek to expand their consumer base.