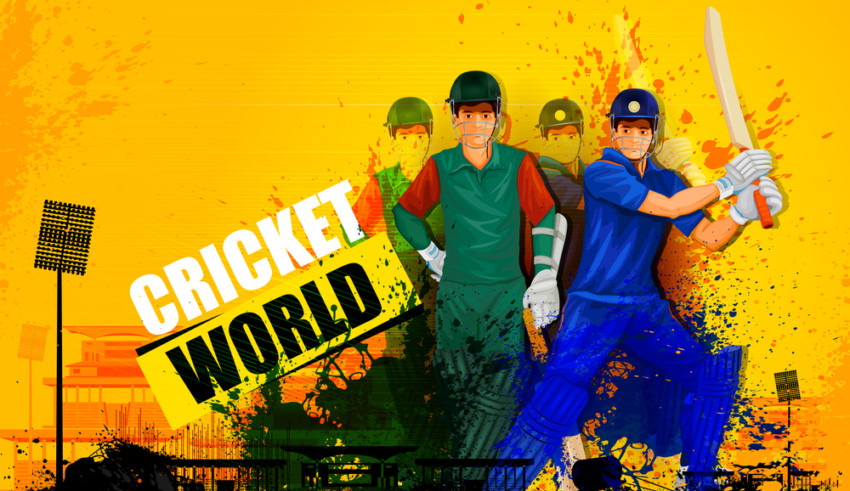 It is said that cricket in India is not just a sport: its a religion. During a game, especially when India is playing, people tend to be hooked on to the TV, radio, their cellphones or whatever means they can find to know the score. We have all seen people queuing up outside television shops just to watch the match. In fact, on flights, pilots often update the score mid-air to their passengers. Such is the passion for cricket in our country.
Naturally, everyone is always keen to know which app is best for live cricket and cricket scores and streaming it online. This is especially true for those who are out on a working day and need to stay updated on what is happening in the match.
Therefore, we decided to put together a list of the best apps for staying updated with cricket scores and live streams. Here you go:
Best 5 live Cricket score apps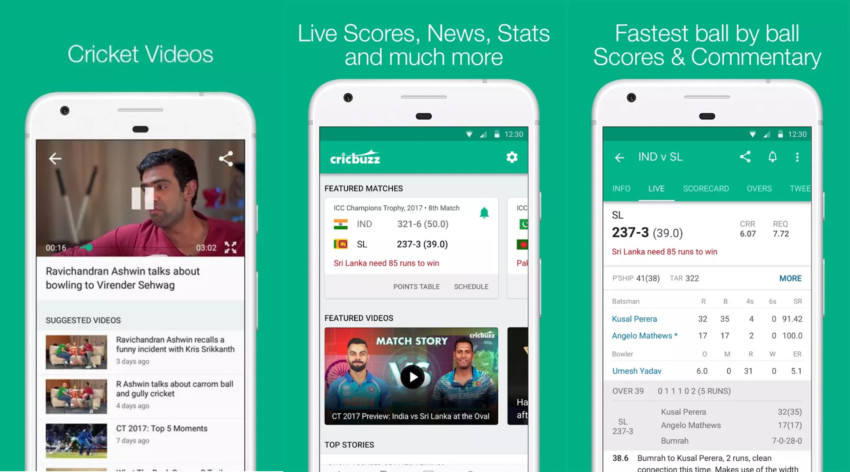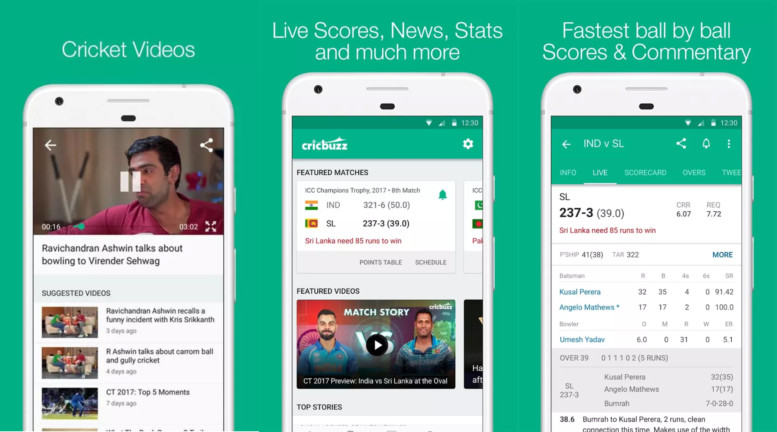 Founded by 3 ex-Infosys employees with a passion for cricket, Cricbuzz is among the first Indian apps providing live cricket scores on mobile. Thanks to the popularity of Cricbuzz, another app called GoCricket was merged with it in the year 2015.
Cricbuzz not only offers live scores for all ICC and IPL cricket matches but also gives the latest news, expert commentary, rankings of teams and players, along with post-match analysis. The app has grown to such a massive cult status within the cricket community that it even sponsored the India-Sri Lanka 3 test-match international series in 2015.
The Cricbuzz app is available for download on Android, iOS, Windows Phones, and even BlackBerry.
Download: Android | iOS | Windows Phones | BlackBerry
---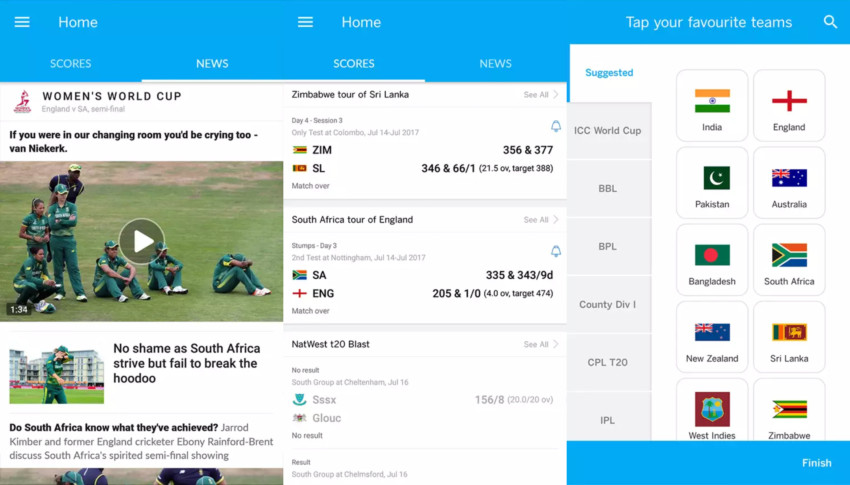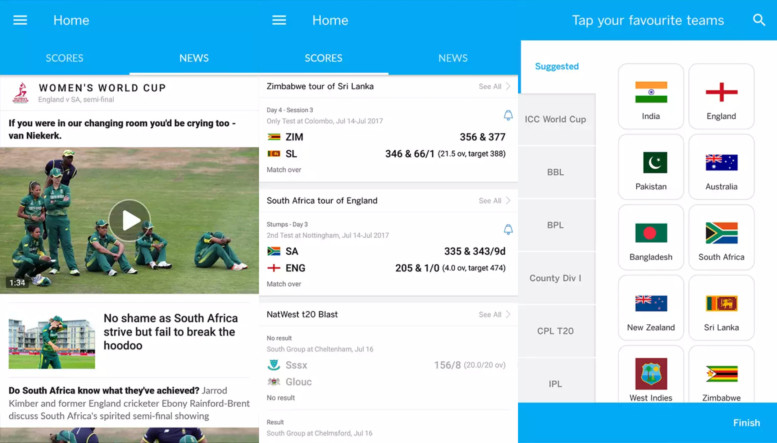 ESPN is the leading name in sports worldwide. Some of the biggest sporting tournaments in the world are telecast live on ESPN's TV channel. Therefore, it is but natural that their app would be a total rockstar for everything related to sports and cricket.
ESPN was earlier owned by Wisden: the company that published the best statistics and rankings of cricket players. Therefore, ESPN has a long and old relationship with cricket. And the content on ESPN Cricinfo is a testament to that legacy.
The highlight of the Cricinfo app is a feature called Cricinfo 3D which uses live scores from a match to generate a 3D simulation of all the action. Along with that, this app provides live cricket blogs, real-time scores, news, and expert commentary. It also features Statsguru which is among the world's most comprehensive databases for cricket statistics.
---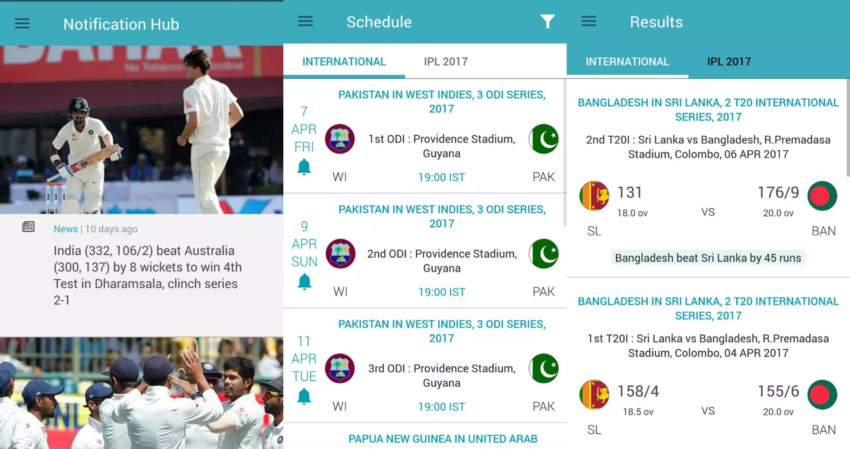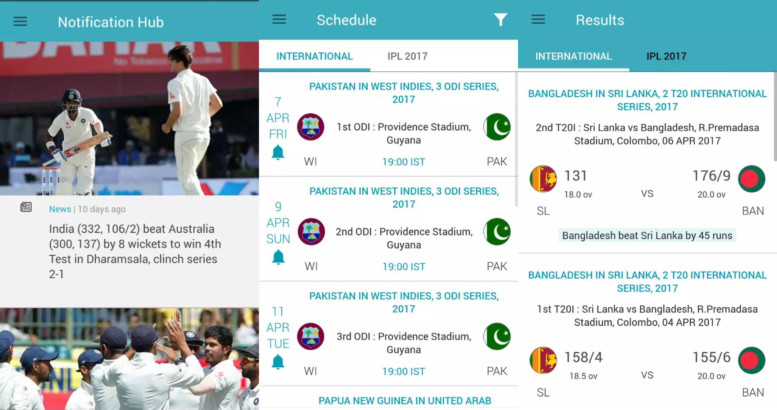 Owned by the popular news channel, NDTV Cricket is a live cricket app that provides the latest news, scores, expert commentary, predictions, match analysis and player profiles on Android as well as iOS.
The main strength of this app is that it is owned by a premier news channel. As a result, users can stay reassured that they're getting access to accurate scores and analysis every time they use this app.
NDTV cricket also provides some really cool videos and highlights from the game on their app for users to stream.
---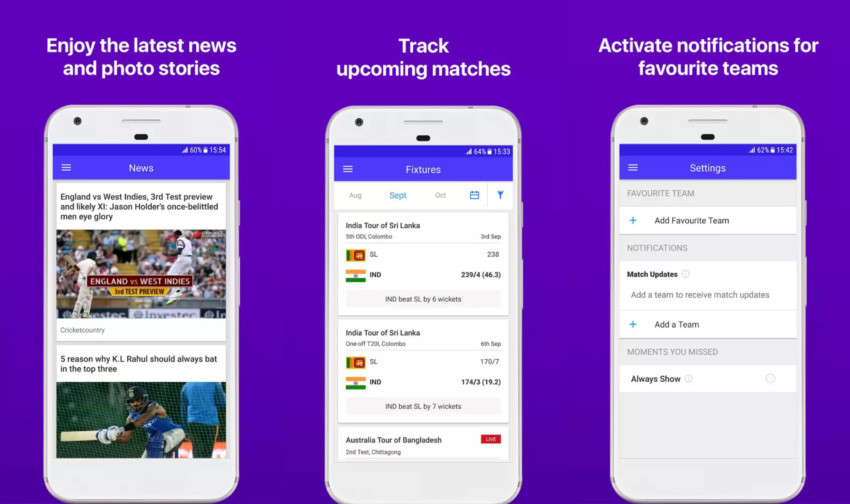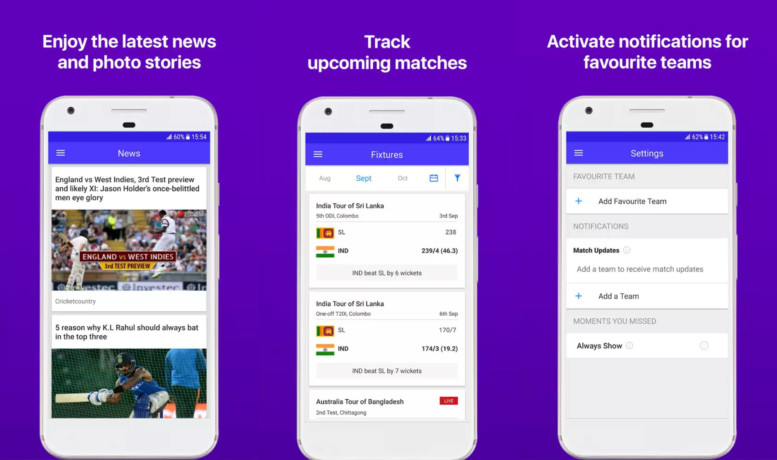 Yahoo Cricket dates back to the time when Google didn't exist and Yahoo was the main homepage on everyone's computers. While the main website has been almost forgotten, Yahoo Cricket has been surprisingly resilient and managed to stay relevant even after all this time.
Yahoo Cricket is a great app for live cricket scores. It is so popular that several cell phone service providers in India offer Yahoo Cricket scores on SMS. Therefore, even if you don't have a smartphone, you can still use Yahoo Cricket to get the latest updates from the gentleman's game.
Along with scores, Yahoo Cricket features commentaries, blogs, features, match analysis, and news written by their in-house experts.
---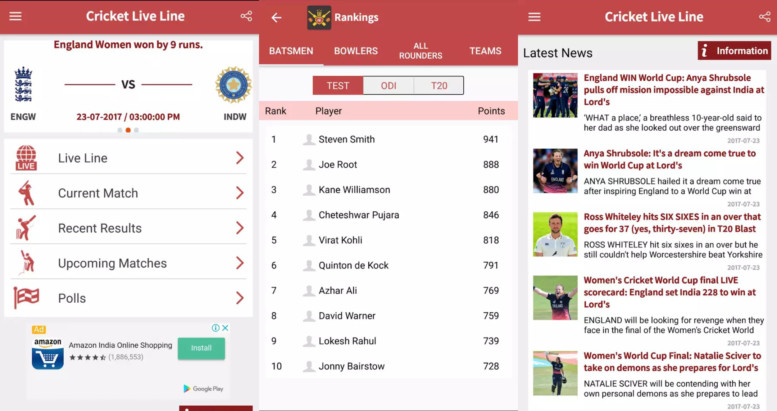 Cricket Live Line is a popular cricket app that's available on both Android as well as iOS. This app provides all the features that any cricket lover would need such as scores, commentary, analysis, news, and rankings of players along with team statistics.
The biggest USP of this app is that it gives a live ball-by-ball voice commentary during cricket matches. This is wonderful for those who want to plug in their earphones and listen to the match commentary in the old school style just like we did with radios.
---
Top 5 Live Streaming Cricket Apps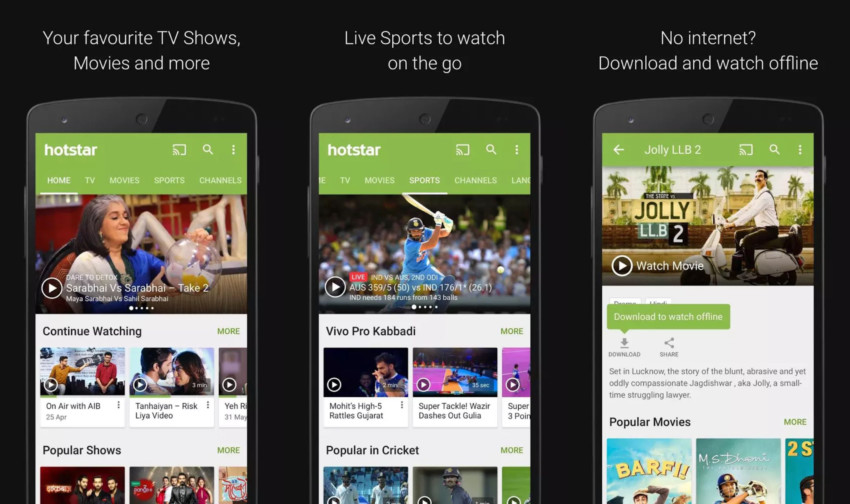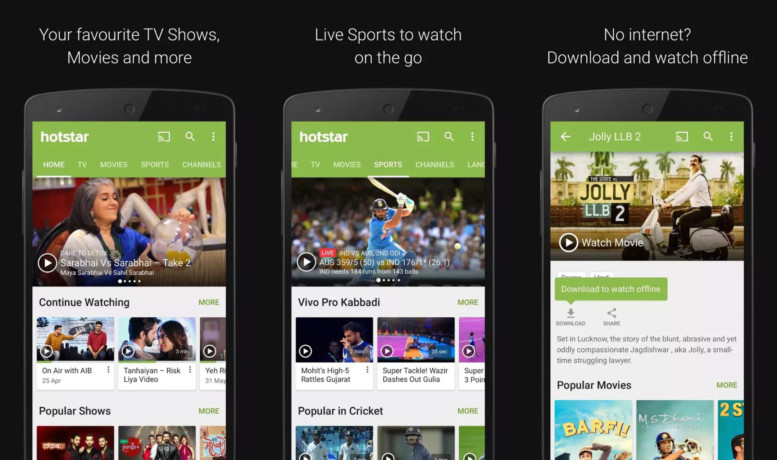 Hotstar is one of the live cricket tv apps for Android and iOS. Owned by the popular Star TV network, Hotstar has emerged as one of the first content streaming platforms in the country. Along with several popular TV shows and web series, Hotstar is popular mainly because of the fact that they stream cricket matches live especially because of their association with the Star Sports TV Channel.
Hotstar, therefore, is perfect for those who are away from their TV and still want to watch the match live on their mobile phones.
---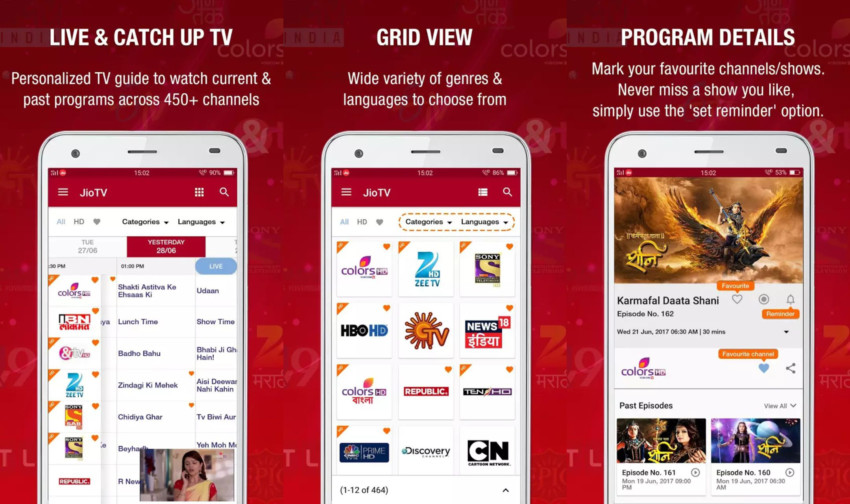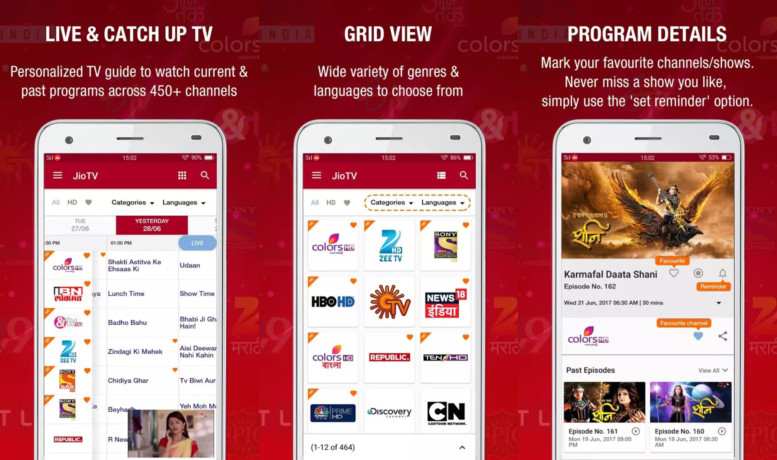 Jio TV is an offering from Reliance Jio which is a new mobile provider that has taken the country by storm. Jio TV comes bundled with a Jio connection which offers some of the cheapest 4G internet rates in the country.
Jio TV is a fantastic app for live streaming cricket matches as they have some of the top TV channels like ESPN, Ten Sports, etc. available on their network. Besides, know what the best part is? Jio TV is absolutely free to use.
---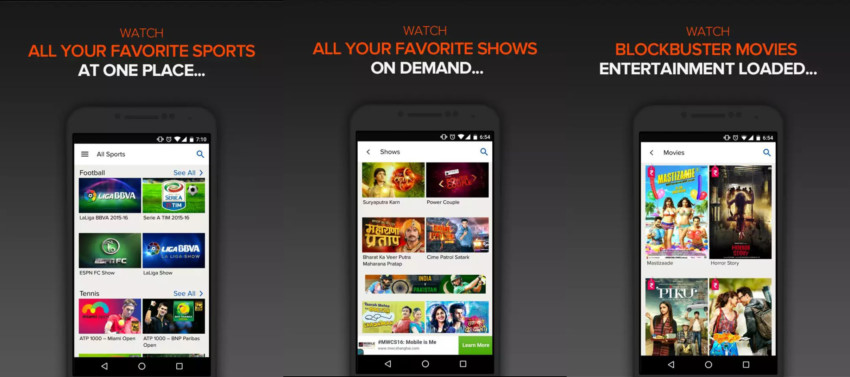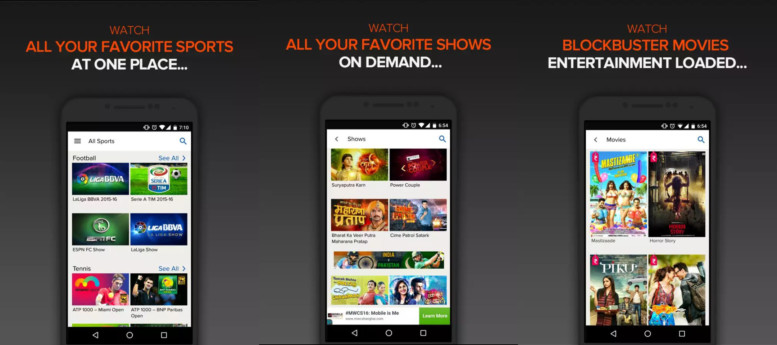 Owned by Sony Pictures, SonyLIV is a live streaming platform that provides content from all channels that are owned by the company. Now, several international cricket matches, as well as the popular Indian Premier League (IPL), are telecast live on SonyLiv.
Therefore, if you're looking for a live cricket streaming app download, SonyLIV is definitely one of your best bets.
Download: Android | iOs
---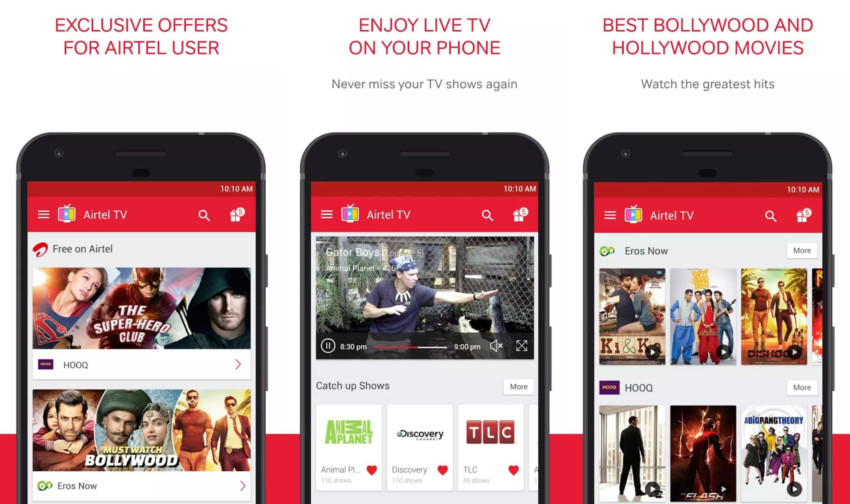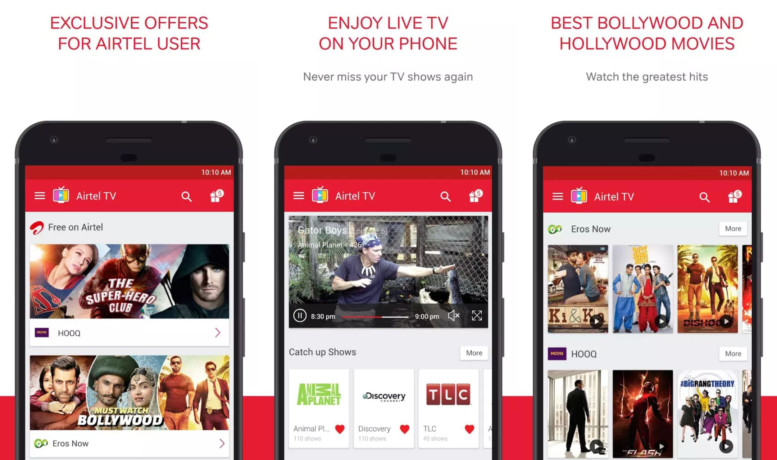 Airtel TV started off as a box that you could connect to your TV and stream some of the best content off the internet. This was expanded into an app for live streams which also shows some of the most popular cricket matches and tournaments.
Airtel TV comes bundled with an Airtel connection so its perfect for you if you're a subscriber. Even if you aren't there's absolutely no need to worry. That's because anyone can download the Airtel TV app and watch their favorite cricket match on any network.
---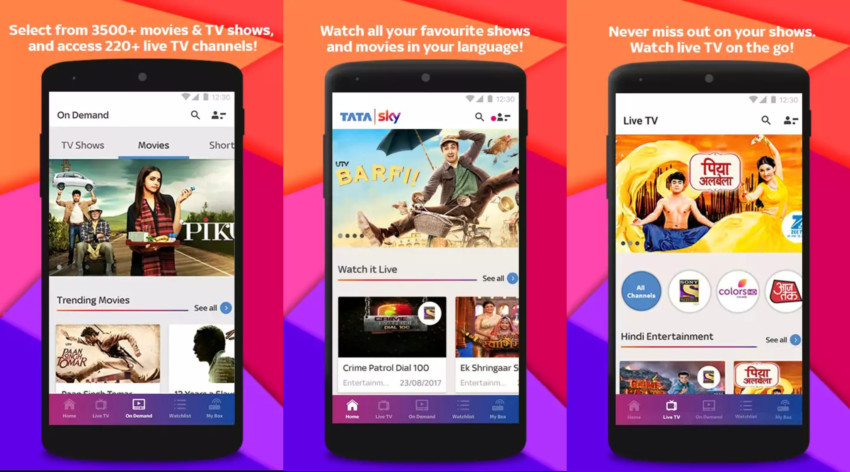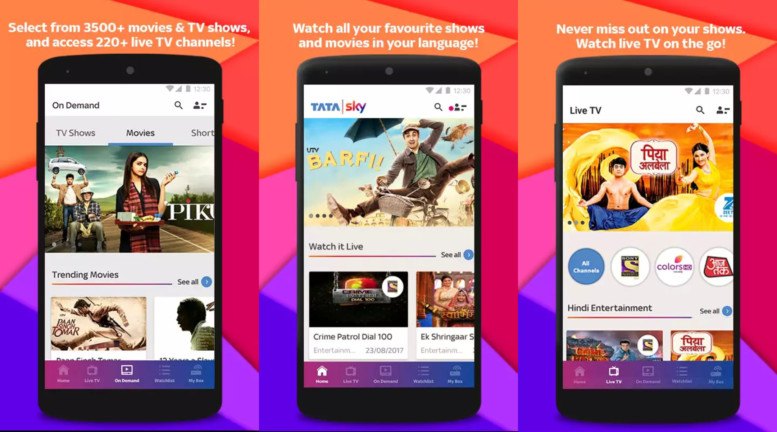 Tata Sky is a satellite-based cable TV provider. A lot of people tend to have a Tata Sky connection which allows them to watch their favorite TV channels at home. However, the biggest problem people faced was not knowing how to watch TV when they aren't at home. This is true, especially for cricket matches and tournaments.
The Tata Sky Mobile app, therefore, allows all subscribers of the cable network to watch their favorite cricket channels on their mobile devices. No matter where you are, you can just download the Tata Sky Mobile app and live stream your favorite cricket match regardless of what channel it is being telecast on.
---
We all bleed blue
With this list, you can now watch the next cricket match live on-the-go very easily without any worries. This is especially true for all matches of our favorite team: India.
Therefore, the next time the boys in blue step out on the field, just go ahead and download one of these apps and you're absolutely set for the match.