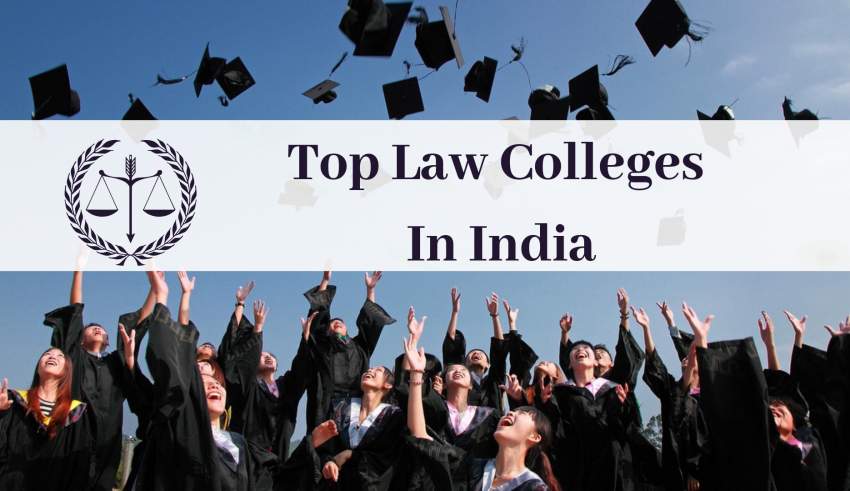 A career is judicial studies is extremely lucrative in any country, especially India which has a large population and extensive court system to provide justice to the citizens. India has always produced top-quality judicial experts from its numerous law schools spread throughout the country. You can avail undergraduate, postgraduate and doctorate level law courses from these colleges to carve a successful career path.
From government colleges to private institutions, there is no dearth of good education and knowledgeable faculty in this country. The courses also vary in different places, so that you can opt for the specialization of your choice.
---
Here's The List of Top 10 Government And Private Law Colleges In India:
Government Colleges
Located in Karnataka, this establishment is one of the most sought after Law Colleges in India, with a ranking of No.1 in India Today. It has highly experienced and cooperative faculty members who follow the Socratic method of teaching.
It has records of 100% placement with the average package being 12 to 16 LPA. Its Wi-Fi enabled campus and the fact that this college plays host to several MUNs, moot courts and parliamentary debates adds to its attractiveness.
Qualifying test: CLAT
Tuition Fees (UG): 80,000 INR per annum
NAAC Accreditation: A+
---
This law department is based in the Indian Institute of Technology (IIT), Kharagpur. It was set up with the help of the George Washington University Law School in Washington DC and is the only law department in any IIT. Here, students can attain full time education in intellectual property laws, along with various other courses.
This college is prescribed by the Bar Council of India and has been teaching students since 2006. Their courses specialize in a comparative law study of different jurisdictions. You can also undergo a doctoral program in law from this institute.
Address: Rajiv Gandhi School Of Intellectual Property Law, IIT Kharagpur, Kharagpur, West Bengal 721302
The National Law University in New Delhi was established in 2008 at Sector – 14, Dwarka. It has been built based on the five year law degree model formed by the Bar Council of India. There are 70 seats in their undergraduate program and 10 more reserved for foreign nationals. You need to study about 50 subjects over the course of 10 semesters. They also follow research projects and submissions, leading to one of the most intense curriculums in India.
For getting admission into NLUD, you need to clear their All India Law Entrance Test (AILET), which is held by the university every year. They do not accept scores from Common Law Admission Tests.
Address: National Law University, Delhi, Pocket 1, Sector 14 Dwarka, Dwarka, New Delhi, Delhi 110078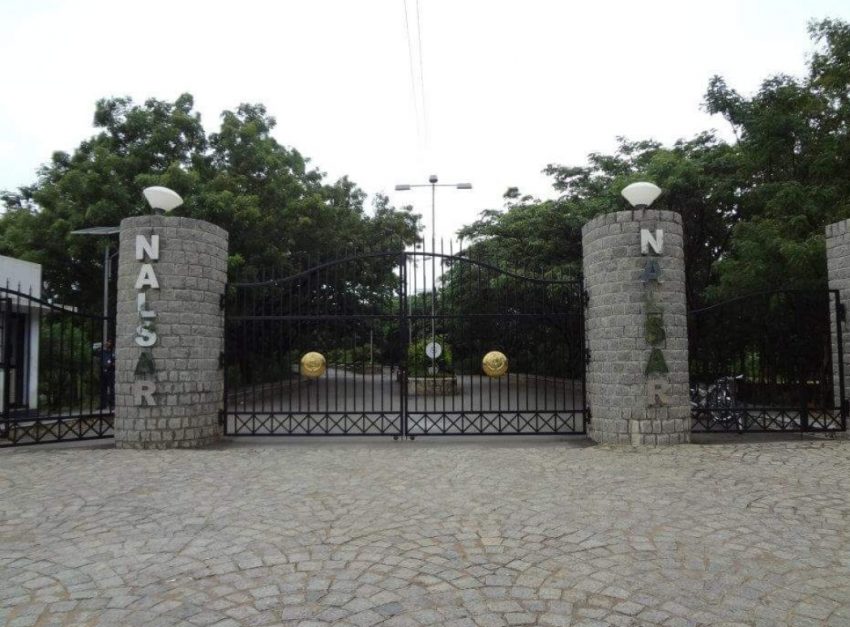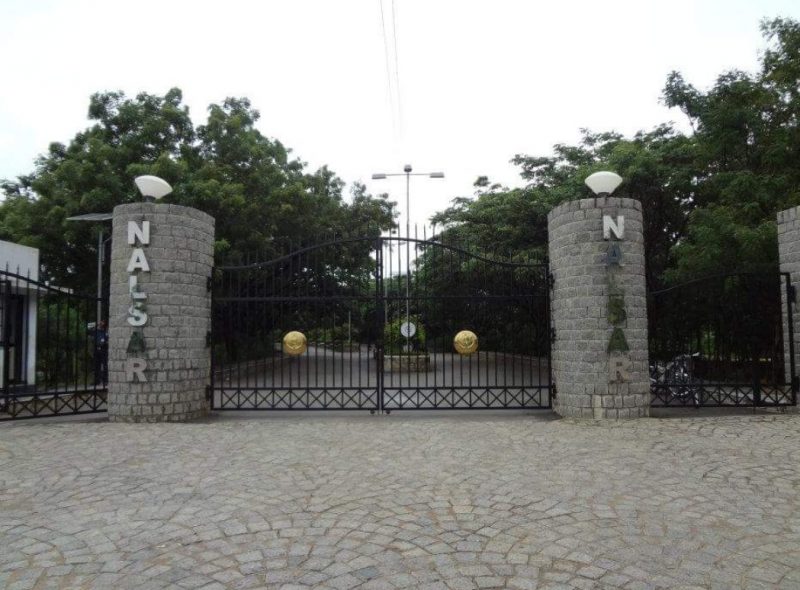 Boasting impressive alumni, this institute has a commendable infrastructure with a lush green campus. Placements have been satisfactory in the last few years. The quality of faculty ranges from reasonably decent to world-class according to the current students.
It also hosts one of the biggest moot courts of the country and a well renowned inter-varsity debate competition known as NALSAR IV. The students are offered ample opportunities in the area of sports and other extra co-curricular activities.
Qualifying test: CLAT
Tuition Fees (UG): 118,000 INR per annum
NAAC Accreditation: A
---
Present in the City of Joy in India, this institution has been ranked second by India Today. The placement trends are reported to be quite decent with packages varying from 6 to 50 LPA, the average being 12 to 16 LPA.
The infrastructure is decent, but can use a bit of improvement. Competent teachers, expansive library and frequent usage of smart class rooms are some of the advantages of picking NUJS. Several fests and sports activities are arranged to engage students throughout the year.
Qualifying test: CLAT
Tuition Fees (UG): 280,000 INR per annum
This law university is located in Gandhinagar and has always featured in the top 10 law colleges of India. It was established in 2004 and has produced about a 1000 successful Indian lawyers till date. It as a NAAC A accreditation and offers seats to both boys and girls for its law programs. The courses offered her are varied, ranging from undergraduate to postgraduate degrees.
Degrees such as Ph.D, BA LLB, BBA LLB, B.Com LLB, B.Sc. LLB, LLM, MBA and dual degrees are offered here. You can also get an MBA degree in Financial Management and Business Laws from this university. It has a 51 acre campus with hostels, hospital and other amenities for students. Its LLM degree also has a great placement program.
Address: Gujarat National Law University, Attalika Avenue Knowledge Corridor, PDPU Rd, Koba, Gujarat 382426
---
A part of the renowned BHU, this establishment has an expansive infrastructure stretching over 1300 acres. With faculty members from NALSAR and NLSIU, the quality of teaching is quite decent.
The first batch of B.A.LLb students are yet to graduate, so the placement scenario is unclear as of now, but it should not pose a problem considering the reputation of this college and other factors. It has been ranked 5 in the list made by India Today.
Qualifying test: BHU Undergraduate Entrance Test
Tuition Fees (UG): 60,000 INR per annum
Also Check: Top 8 Photography Courses In India For The Shutterbugs (2020)
---
Having a notable group of alumni, the faculty of law has improved with years. The infrastructure has undergone major changes in the recent years. It provides a relaxed environment for learning and encourages students to engage in moot courts and legal aids.
The teachers are excellent at their fields and the placements have been gradually improving from the last few years. The morning and the evening batches cater to students with different needs.
Qualifying test: DU LLb Entrance Exam
Tuition Fees (UG): 42,500 INR per semester
---
Private Colleges
If government colleges are not for you, there are many private institutions that make you a lawyer by profession. Check out these top 5 private law colleges in India that have churned out many successful lawyers.
Jindal Global University is a private college that maintains global vision about education. It has one of the best private law programs in India and offers many courses in this field. This university is located in Sonipat, Haryana and also has an international office. It is a non-profit university recognized by the Haryana government and University Grants Commission (UGC).
It was founded in 2009 and has a remarkable ratio of 1:10 for faculty and students. Currently, it has eight schools, the topmost of which is its law branch. Courses like BA LLB, BBA LLB, LLB, LLM, MA in Business Laws, and Ph.D are available here. Admission is granted through LSAT scores and online scholarships are also given to deserving candidates.
Address: OP Jindal Global University, Sonipat Narela Road, Near Jagdishpur Village, Sonipat, Haryana 131001
With a rank of number 3 in India Today, this institute has a relatively small campus with decent architecture. It offers a diverse crowd. The teachers are competent, and maintain a tight curriculum.
It has a good record of placements so far, with packages till 15 LPA. The college also offers various scholarships. Ample scope is provided for sports and cultural activities.
Qualifying test: Symbiosis Entrance Test (SET)
Tuition Fees (UG): 235,000 INR per annum
NAAC Accreditation: A
---
Situated right at the heart of the city, ILS has a huge campus full of greenery. The teachers here are reliable and experienced. It has been ranked number four by India Today.
The record of placements is decent enough with packages ranging up to 22 LPA.
Qualifying test: MAH-CET
Tuition Fees (UG): 1, 11,900 INR per annum
NAAC Accreditation: A+
---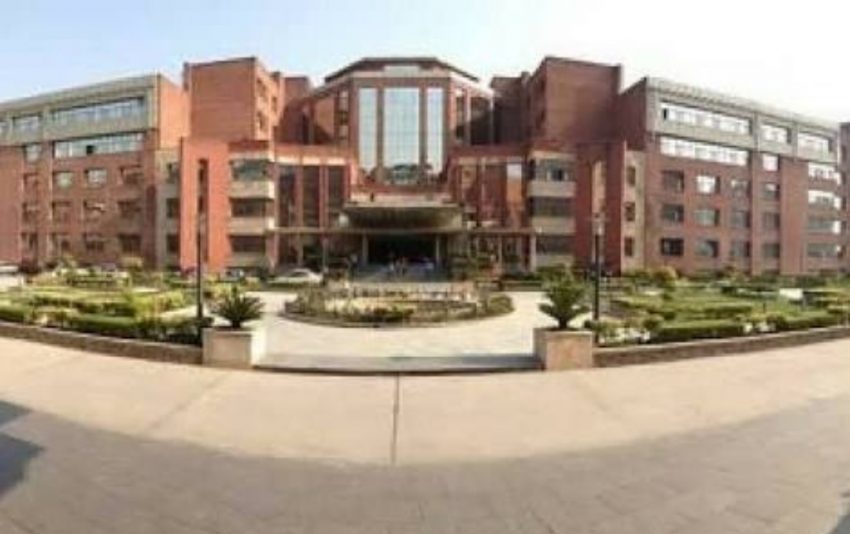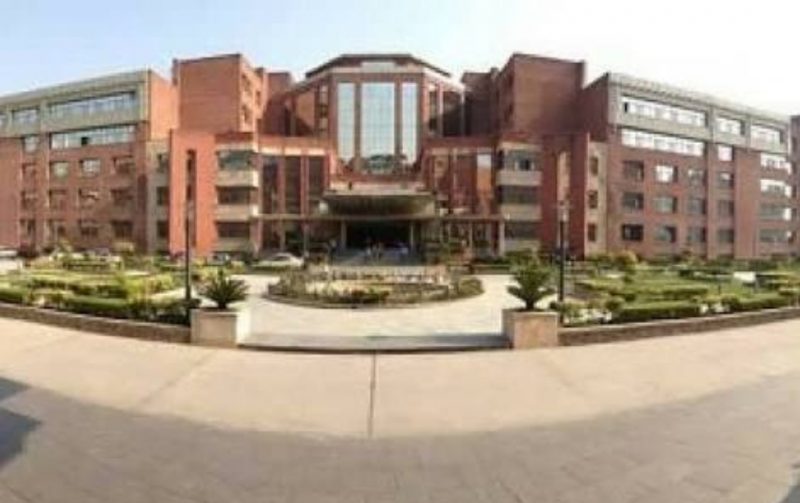 A part of the chain of Amity University, this institute has commendable infrastructure. The faculty here ranges from good to excellent. The placement trend however has space for improvisation. AC class rooms, Wi-Fi enabled campus, arcade area, courts for sports and swimming pools are some attractive perks of this college. It has been ranked 6th in the article of India Today.
Qualifying test: IPU CET, AMITY written exam and interviews
Tuition Fees (UG): 71,200 per annum
---

A part of the renowned Christ University, the school of law here ranks 10th as per India Today.
It has strict curriculum and a much disciplined campus. Students are encouraged and they excel at moot courts and other related activities. Campus provides ample exposure to scholars.
Qualifying test: Christ University Entrance Test
Tuition Fees (UG): 1,81,500 per annum
NAAC Accreditation: A
---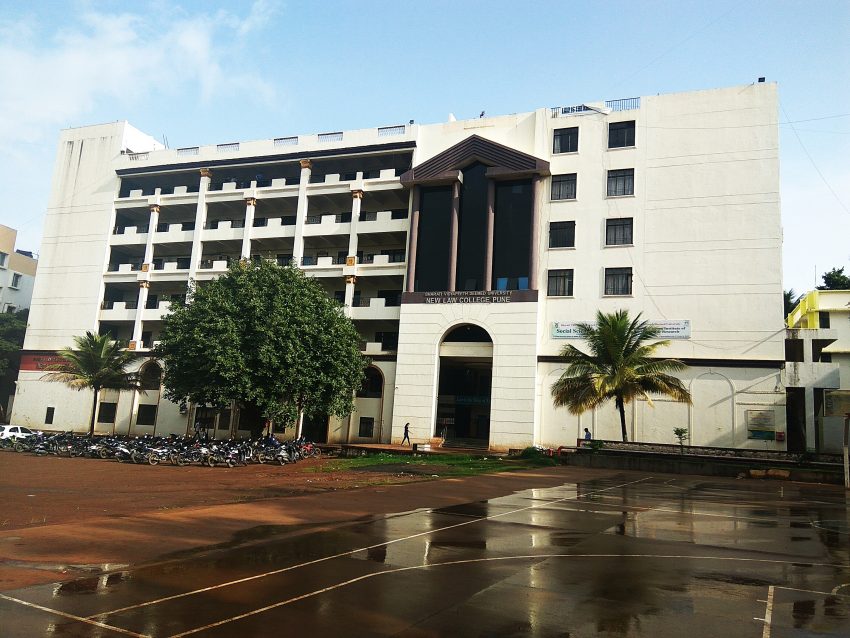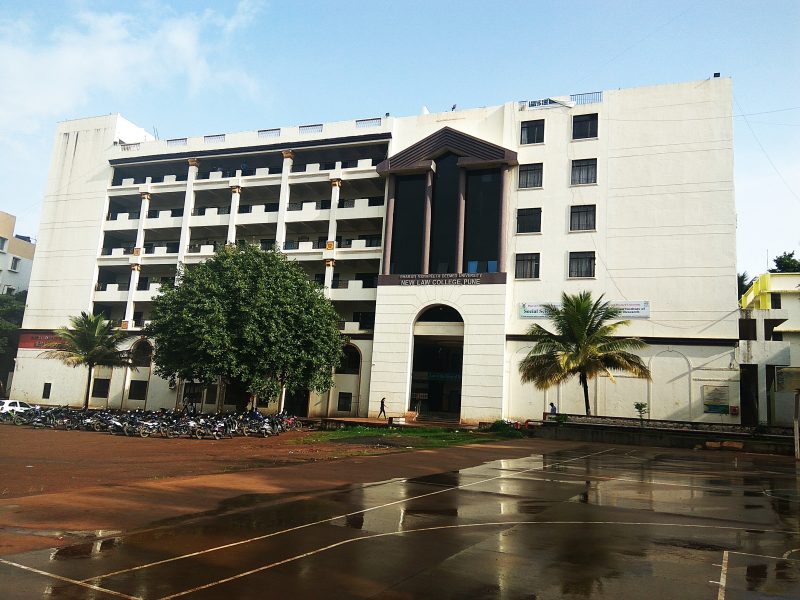 With a rank of 9th by India Today, the college has a decent infrastructure. The faculty here are experienced and good at their job. The college provides an array of opportunities when it comes to extra co-curricular activities.
However, the placement trends have been less than satisfactory in recent years.
Qualifying test: CET
Tuition Fees (UG): 75,000 per annum
NAAC Accreditation: A
---
The Army Institute of Law is a private law college in Mohali, Punjab. It is run by the Army Welfare Education Society and has also been affiliated to Punjabi University in Patiala. It has a campus and hostel in Mohali to house the law aspirants that come here.
Army Institute of Law offers BA LLB and LLM courses for students all over India. It was established in 1999 by the Indian Army and the Mohali campus was inaugurated by former President Dr. APJ Abdul Kalam. Its five year BA LLB course is well-reputed, so is its one year LLM course.
Address: Army Institute of Law, Sector 68, Sahibzada Ajit Singh Nagar, Punjab 160062
---
The Kalinga Institute of Industrial Technology has its own law school in the city of Bhubaneswar in Odisha. This law school was established in 2007 and teaches law courses to students from all over the country. This law school collaborates with many international organizations like the International Association of Law Schools, Washington and Asia-Pacific Association of Law Schools, Australia.
KIIT offers law course like BA LLB, BBA LLB, and B.Sc. LLB. It also has postgraduate courses like LLM and Ph.D. KIIT Law School's LLM course also educates students about the intellectual and jurisprudential science of law. Its huge campus ensures students have all the basic necessities and amenities to pursue constructive and career-oriented education.
Address: KIIT School of Law, Prasanti Vihar, Patia, Bhubaneswar, Odisha 751024
---
These colleges are just the tip of the iceberg. There are several other governments and private law colleges in India that have produced highly efficient law professionals throughout the years.