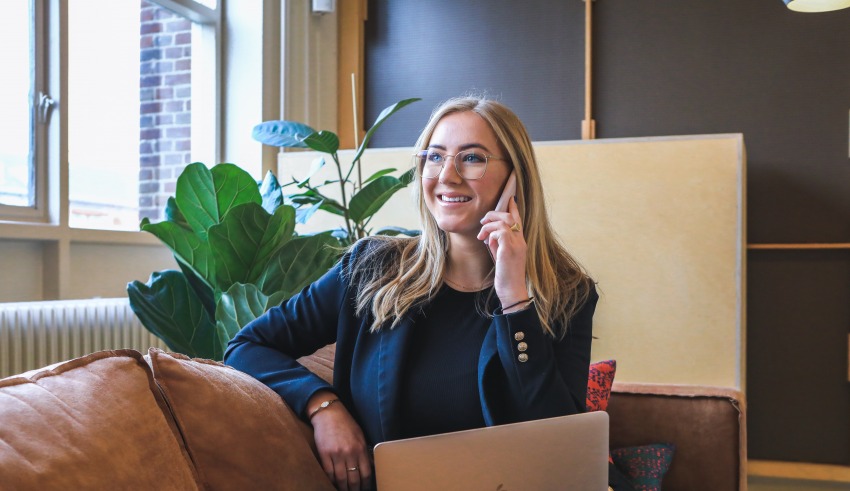 There is no denying the fact that there are multiple challenges associated with conducting any sort of business communication over the phone. Executing great customer service has become necessary for rising above the competition. Nowadays, it is a great customer support service associated with a brand that customers pay the most attention to as it facilitates a better relationship of trust.
Therefore, users are more likely to purchase your product if you offer impressive customer service. The telephonic communication between the representative and the customer instantly builds the customer perception regarding your brand image.
The expectations of users for receiving the best services and assistance over the phone have increased tremendously over the years. It is also because of the fact that time is of great value for the users.
The customers are more impatient nowadays and are always looking for quicker ways to solve their problems. This is why organizations are not hesitant to make huge investments and put in more effort to provide the finest customer service. It involves a readily available customer service number and trained phone support representatives to offer the best help possible.
This is how users develop faith in your brand. For instance, Cox users enjoy the peace of mind of knowing that they can resolve any issue they confront by making a quick call on the Cox customer service number anytime they want to get the best assistance.
This is what plays a major role in retaining your customers and creating a strong bond of trust. Realizing the prime importance of a robust customer support service in ascertaining maximum customer attention and satisfaction, here we are with some of the best tips on how you can achieve it.
So, without further ado, let's get started:
Being Aware of Customer Expectations
To be able to deliver high-quality services to customers over the phone, it is important to first understand their expectations. Otherwise, you will find yourself blindly aiming and hoping for a bull's eye. There is no rocket science in knowing what your customer expects. But you have to be smart to do so.
This means that you have to be a proactive learner, be sincere towards your job, and understand that time is money. Your customer's time is valuable, so you must understand the urgency of his or her problem and offer a quick solution.
This is how you can assure a positive experience and the users will always be willing to call again whenever they have a query, and they'll trust your brand completely.
---
Consistency
An important aspect of winning the customer's will and satisfaction is to be consistent in the customer support assistance you provide. You can achieve maximum consistency by following some basic policies and phone etiquettes that can work wonders.
For instance, something as simple as calling the customer by their name, effectively introducing yourself and your business, remaining empathetic and cheerful can create a huge difference and help your customer feel valued and connected to your brand.
---
Competence and Care
It is quite natural that the customer's impression of your brand will be based on how you interact and engage over telephonic communication. You must have a competent and caring attitude towards the customers.
Any rudeness or unclear communication can negatively affect the brand image. You must consider the customer's sentiments and go the extra mile to resolve the issue put forth by them. Be active and professional.
If you feel you need to consult another team member and get more information, you can ask the caller to hold but make sure you provide the most relevant and precise response over the query asked.
---
Follow the 5 Cs
It is extremely important to follow the 5 Cs of effective communication when providing telephonic assistance and support to the customers. As a customer support representative, you must be clear, concise, concrete, complete, and of course, correct!
You should deliver a clear explanation that is easily understood by the caller and it must be specific. In other words, get the facts straight but politely and humbly. This is likely to leave a helpful and good impression on the users who would not hesitate to call again.
---
Active Listening
Another key to an exceptional customer support service is active listening, especially when it comes to telephonic interaction. Do not interrupt while the customer is speaking about their problem or concern.
Only through being an active listener, you can give the impression of being attentive and in turn, ask good questions regarding the problem. It also gives you a better understanding of the kind of person you are dealing with, the actual problem, and any underlying issues, so you can solve it instantly.
---
Wrapping Up
Telephonic communication with the customers does put much pressure on the customer support team and the organization as a whole. It is indeed one of the principal interactions and has a great impact on the overall brand repute and sales.
By following the aforementioned tips, you can ensure a smoother and more impressive customer support service over the telephone.