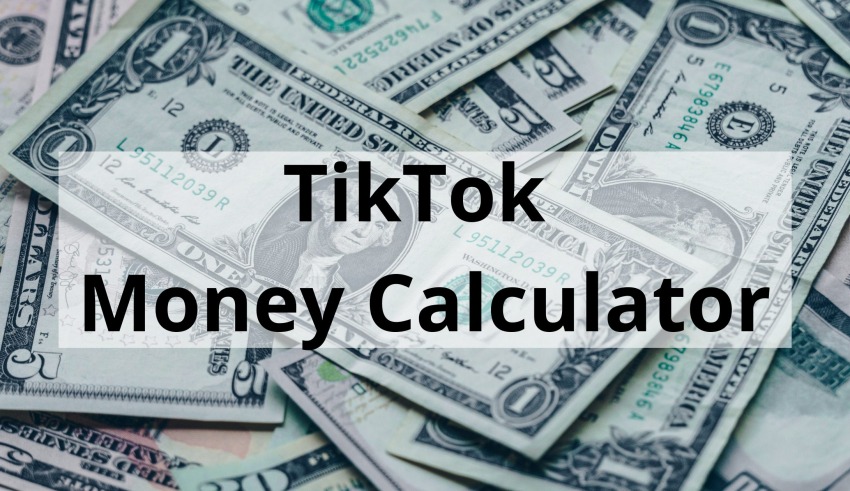 TikTok became the most popular platform which is based on short-form videos. It has over a billion users and you see millions of people active on the site every day uploading and engaging with hundreds of thousands of TikTok's. Since TikTok has a huge reach brands and businesses are pouring in money to promote their services and products on the platform. Though there is no direct earning from ads that TikTok places on any video one can earn from sponsored content. Using a TikTok money calculator can help people estimate the amount they can expect to earn due to their current TikTok status.
The thing to remember while using these tools is that your earnings can be more or less than the range provided by the calculator. Earnings depend on the niche and the brands. So, take the results with a grain of salt. But these are still useful to get some idea about your potential earnings.
So, let's get started and look at some of the best TikTok money calculators out there.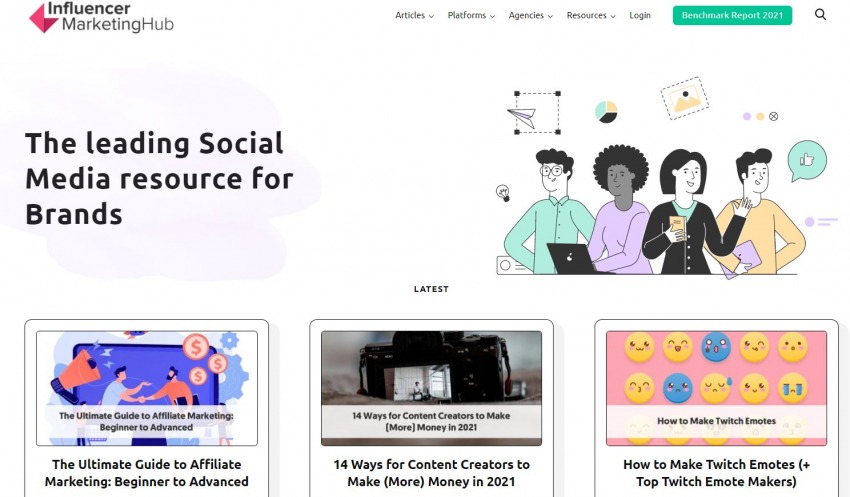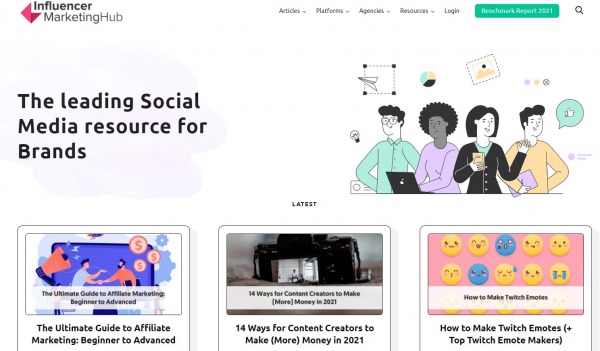 Anyone who believes that they have a good following and can be called an influencer can start using this TikTok money calculator to sort of gain an estimate on how much money they can start earning from TikTok. Influencer Marketing Hub is a popular platform that deals with a variety of tools and information related to social media marketing and promotion.
The company has developed this TikTok money calculator to help people get some estimates on how much money they can earn. Using the rate of engagement on a user's content and the number of followers that they have the tool comes up with estimates. Of course, as we have mentioned one should not blindly trust these tools.
Your actual earning will differ from the results you see here. But these tools can be used to get some idea of where you stand at the moment. Based on your location and niche things can vary as the tool like most other such tools don't have any parameters to take that into account.
This is one of the easiest calculators to use since it only factors in the total number of likes you have got on your videos, the total videos you have uploaded and your total follower count. Just put in those numbers accurately and you will have a general estimate of how much money you can make by uploading a post on TikTok. You can also enter your TikTok username to use the calculator which makes it easier.
---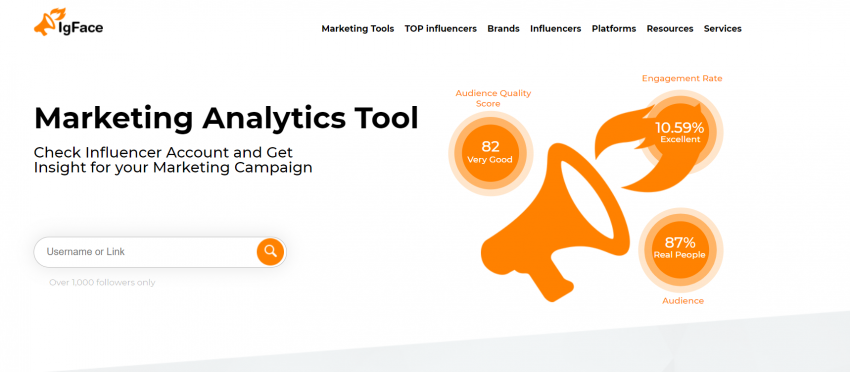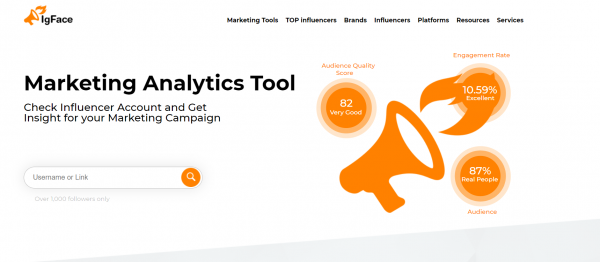 Let's look at the next TikTok money calculator which is provided by IgFace. This is a good site to visit if you are looking for articles and tools that are related to the social media industry specifically with growth on the social media platforms via strategic marketing and promotion. The site has a bunch of information that can help you out.
They have a lot of marketing tools and calculators. For example, if you have a YouTube channel and you want to know your potential earnings you can use the YouTube money calculator that the site provides. Besides this, they have money calculators for Instagram and Twitch.
They also have audit tools and services to gain free engagement on various platforms like free YouTube views or Facebook followers or Twitter likes etc. So, if you are interested in this stuff you should definitely visit this site. Let's look at the money calculator that IgFace provides for TikTok.
It is very simple to use and will give you an estimate on the amount of money that you can make on the platform. You just have to provide the link to your TikTok profile for the calculator to start its process.
The tool will go through your account and look at various metrics like follower count or engagement rate etc. and give you some idea about how much money you can make per post. TikTok influencers have a lot of different ways to earn money from the platform and you can start with it too.
---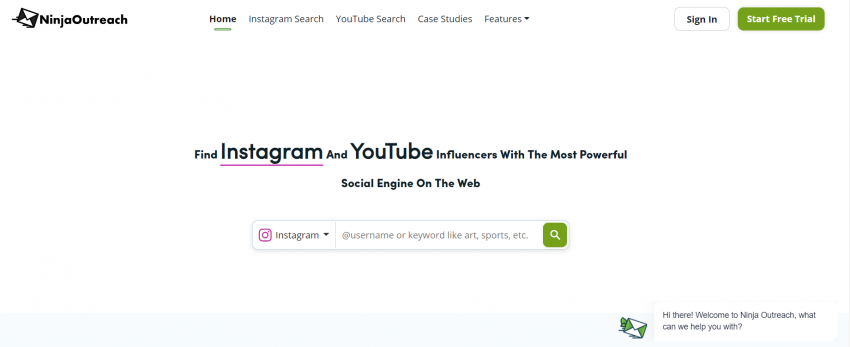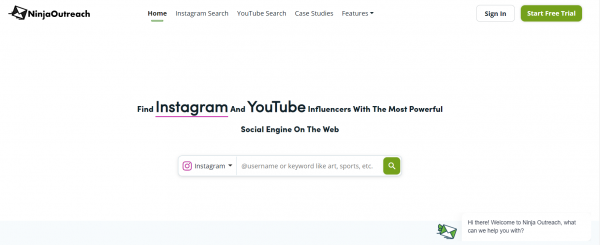 NinjaOutreach is a site that publishes content related to growing online and getting more out of your promotional and marketing strategies. The site has published hundreds of posts on various topics that deal with social media promotion, influencer marketing, different strategies, tools etc.
You can also find various tools on this site which can help you estimate different metrics and find out various info that can help you on your social media journey. There's tools that can help with business lead generation, finding top influencers on platforms like Instagram, Twitter, social media marketing, management of contact relationships etc.
So, this site can benefit anyone who is either looking to get more optimal performance out of their strategy or want to get started with utilizing the power of the internet, specifically social media platforms to further their goals. The calculators that NinjaOutreach provides is quite easy to use.
Just provide the relevant profile link and the calculator will come up with a result estimating the potential earnings which that particular user can expect. Now, of course, you can use this to check how much you can earn given your current following and engagement rate.
But this tool is also helpful for businesses looking to promote their brands using influencers. Brands and businesses can use these tools to figure out how much money influencers may expect to get paid for any sponsored posts. So, just put the Influencer's profile link and you will have your estimate.
---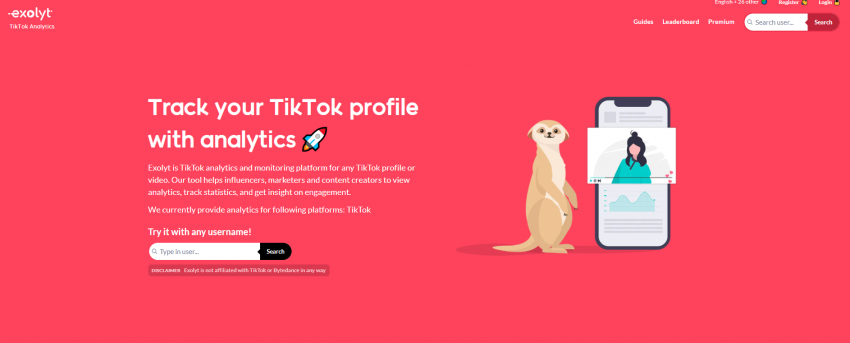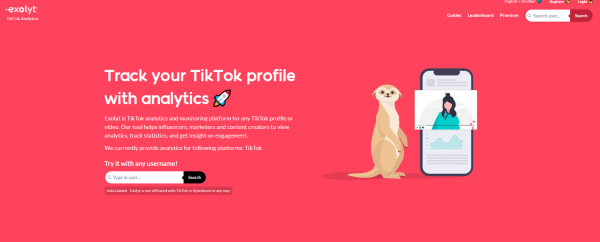 If you have wanted to use a toolset dedicated to helping you get better at utilizing the power of TikTok and optimizing your promotion strategy on the platform then you can visit the next site on this list. Exolyt is a site that discusses various social media marketing content and provides various tools and software that people can use to up their social media game on TikTok. You can read up the various articles that it provides for people to read or use the various tools it provides.
You can use this site as an analytics software to help you monitor any TikTok profile or video you want. Analytics and insights on any TikTok profile whether it is yours that you want to grow or whether it is an influencer's that you want to analyze can be quite beneficial as it can give you a lot of different information to go ahead with your strategy.
Thus, any influencer and marketer can benefit from using this site to assist their strategy with tangible metrics. If you are looking to find out how much money you can approximately earn via using TikTok then you can use the TikTok money calculator that the company provides.
This will help you estimate your earnings with just a click. Just provide the TikTok profile link at the search bar and click on the calculate earnings button. The company has an algorithm that looks at your profile and engagement and figures out how much money you can make. So, visit exolyt.com if this is something that interests you.
---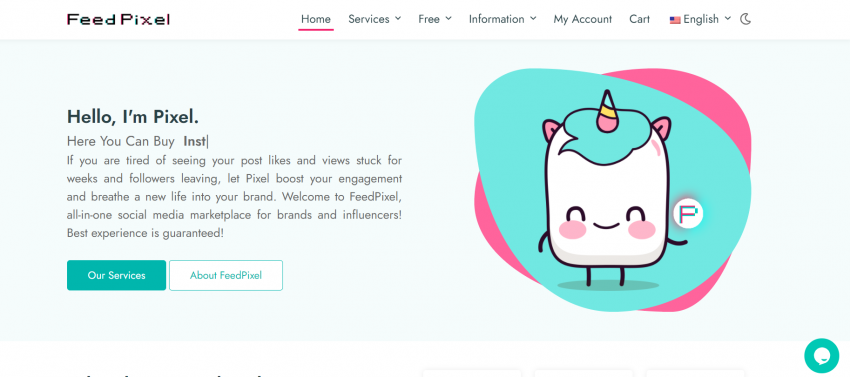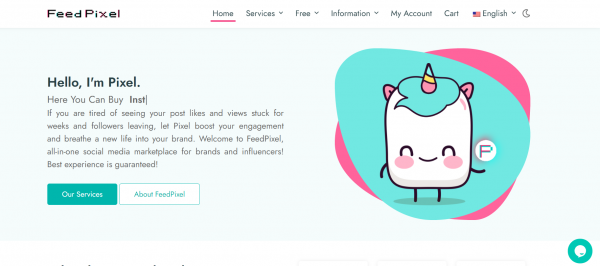 Now, the next site on the list doesn't only have tools that can monitor your earnings on TikTok or provide analytics but it also has services that can be quite helpful in boosting the stats that you have on your TikTok profile and your TikTok videos. FeedPixel knows that earning a lot of likes and views on TikTok is not going to be easy.
It is a very popular platform with hundreds of millions of active users who post hundreds of thousands of videos. So, getting engagement in the initial days may not be easy. You might start feeling static and feel that your growth has become stagnant and you are not getting more likes and views.
Well, you can get that engine going again by using the services that FeedPixel provides which can help you buy views and likes for TikTok and get that engagement meter going again. Besides TikTok, the company also focuses on providing quality services for other popular platforms like YouTube, Instagram, Facebook, Telegram, etc. So, these are some really popular social media platforms. If you want some boost to your strategy on these platforms then you can check out the other services on the site.
FeedPixel also provides a TikTok money calculator which can be used by anyone who is interested in knowing the potential earnings of their account or any other account on TikTok. The steps to use it are fairly simple. So, just visit the site if you are looking for such a tool.
---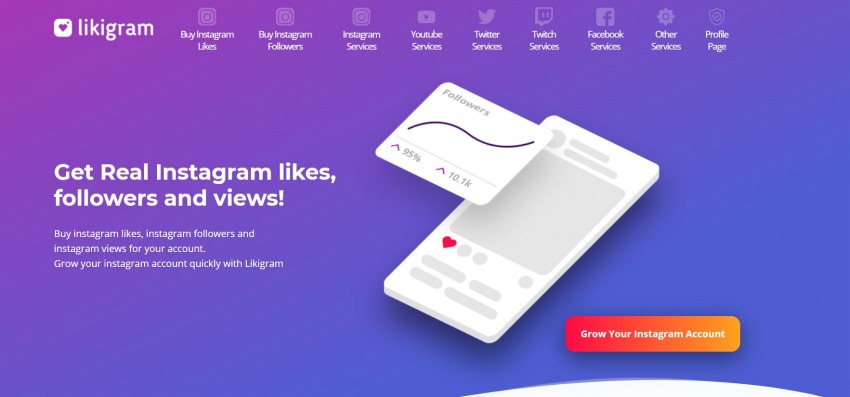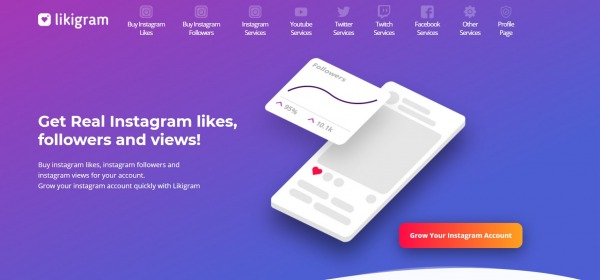 If you just want to get some boost or want some support for your promotional or marketing strategies for various popular platforms like Facebook, YouTube, Instagram, TikTok etc. then there are many sites that provide appropriate services that can be used to gain more stats to boost your credibility or to get various important insights on any platform for bettering your strategy.
Likigram is one such place. It is a self-serving website for buying various services to use for social media gains. You can buy likes, followers and views for your Instagram account. You can buy comments and shoutouts and much more to get more visibility and exposure on Instagram.
If you want something similar for YouTube then you can check out the different services and packages that Likigram sells which can benefit your YouTube strategy. The same goes for Twitch, Facebook and various other platforms for which you can purchase services to increment your credibility and establish social proof on the various popular social networking sites.
Now, let's look at the TikTok money calculator that this site has on its website. TikTokers can make good money if they have a good following and they get constant engagement on their videos.
If you feel that you are at that stage and start to start negotiating with brands then this tool can help with estimating your approximate earning from TikTok given your current status. Just provide your TikTok username or the link to your profile to get started.
---


Alright, let's move onto the next site on the list. It is Pubtok and as you can guess from its name the site should have something to do with TikTok. The site sells services that can be useful for TikTok users.
Millions of people use TikTok. They may use it to promote their brands or products or make a name for themselves and become an influencer or maybe just have some fun looking at TikToks or uploading TikToks themselves. Whichever type of TikTok user you are if you want to get a quick increase in the number of likes, views or followers that you have on TikTok you can use this site to do so. Pubtok is very confident about its services and has delivered thousands of orders. All the orders are completely private.
The site will keep everything private and you can go through the privacy terms to ensure that as well. But let's look at how well their TikTok money calcuhttps://ubiwiz.com/lator works. Well, it is completely free for starters and it is quite easy to use similar to what we have already seen so far.
To use it you just have to provide the TikTok username of the profile you want to estimate the warning for. In a day, you will be able to do 10 searches without any problem. The site wants to avoid system abuse and wants to keep the calculator free for use by everyone.
---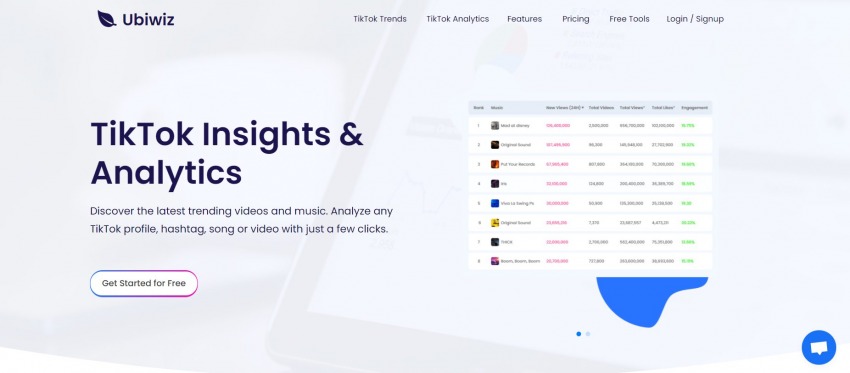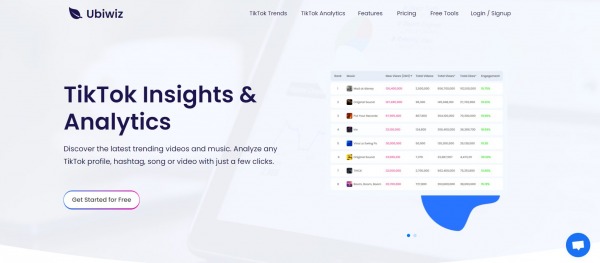 Ubiwiz can be used by anyone who wants to get assistance from various tools that can help them with their performance optimization on TikTok. Using the tools that Ubiwiz provides you will be able to perform analytics and gain insights on trends and other information in just a few clicks.
Though there are various priced services on this site you do get access to a bunch of free tools that can help you with your TikTok promotion. You can use the hashtag hunter to find good hashtags for your videos. You can use the engagement rate calculator to know the engagement rate of any TikTok profile. Also, you get a free TikTok money calculator that can help with the estimation of your earnings in TikTok. Just provide the username and click on calculate to get the results.
---


Seekmetrics is a site that deals with digital and social media marketing. There are different tools and services that this site provides its users. Seekmetrics is a site that provides you with a TikTok money calculator wherein you put in the number of views you get on average on your TikTok videos and the calculator will let you know how much your TikTok revenue can be. It may not be the best calculator out there but companies do look at the average view count on TikToks videos of influencers to decide how much to pay for a sponsored post.
Knowing the average view can let the company know how many people on average are going to see the sponsored post. If you get 100k views on your TikToks on an average then you can earn anywhere between $1k to $2k depending on how much engagement your TikToks are pulling in.
---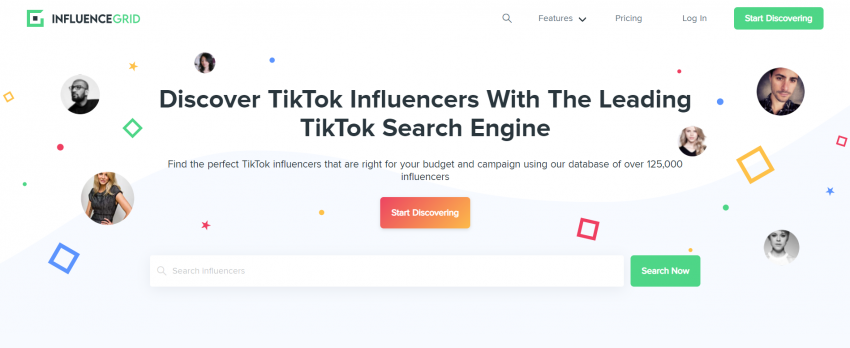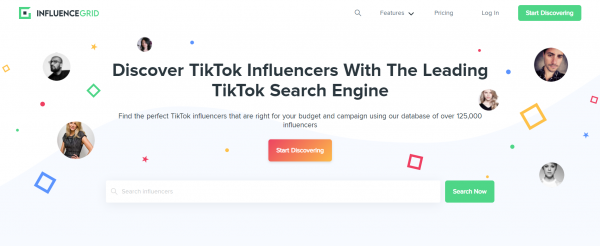 The last site that we will take a look at is InfluenceGrid. This site also provides a TikTok money calculator that can be used by anyone to gauge the earning potential of any TikTok account. Whether you want to know how much you can want at your current level or how much a TikTok influencer is approximately earning you can easily use this tool by just providing the appropriate username.
The calculator looks at the niche, follower count, content, engagement rate and location to base the results on. Besides using the calculator you can use various other tools to help analyze an influencer's performance on TikTok or search for influencer lists, filter influencers by niche or location etc. The free account only gives you five results.
That is the end of our list. As we have mentioned before if you do use these calculators do not completely rely on the results you get. A lot of it matters on how well you are promoting yourself and how good you are at negotiating with brands.
These calculators just take into account the engagement rate and the follower count to generate a general range for the estimated earnings of the user. We hope you find the best TikTok calculator using our list and have fun growing on TikTok. We wish you all the best.