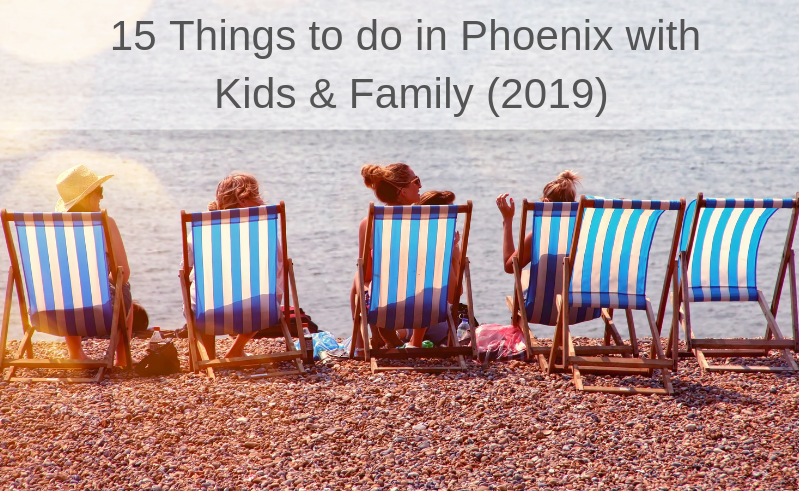 Being fifth on the list of most populated city in United States of America, Phoenix is the capital of Arizona and the only capital city across United States with more than a million residents. Phoenix acts as the anchor of the Phoenix Metropolitan area, also called Valley of the Sun, which is part of the famous Salt River Valley. With all these names, we aren't surprised by the fact that we have many entries as our best places to visit with families and kids in Phoenix.
Apart from being the cultural capital of the state of Arizona, the 300 days of sunshine is what attracts the people again and again to the city. Phoenix experiences long hot summers and short mild to warm winters. Phoenix is known as the urban heart of Arizona, with the city being divided into several urban villages based on the significance with historical neighbourhood and communities.
With lush golf courses, luxury spas and baseball training throughout the year, Phoenix provides a lot of options for families and children to come and spend some quality time. Laid back travellers can visit city's outdoor and indoor shopping malls. Phoenix, against the pre-conceived notion, is not a city that provides just resort life.
Each part of the city is known for something distinct like Tempe is known for partying and so is Scottsdale for shopping.  The city is perfect for a family planning to spend time together and the children are bound to love it.
Fun and Food
Desert Botanical Garden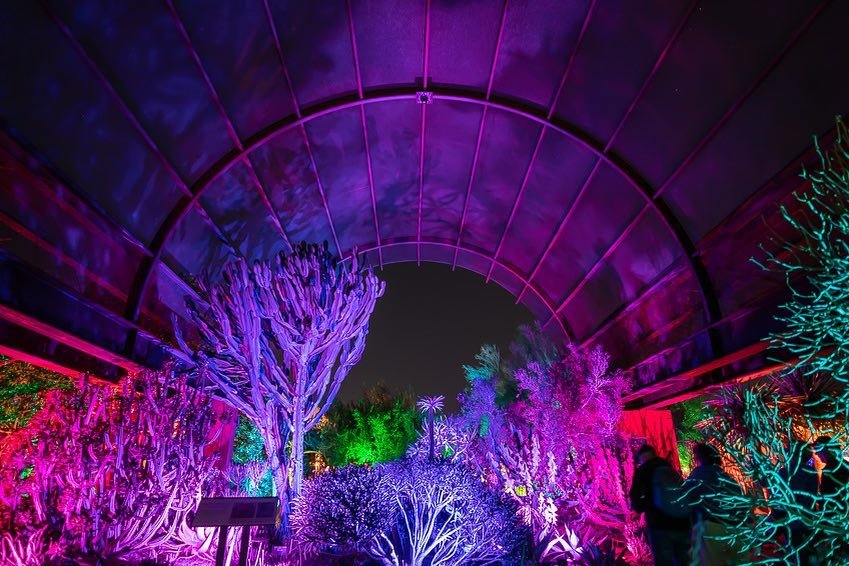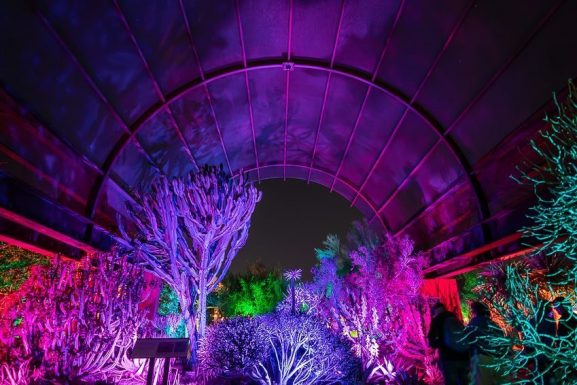 One of the biggest attractions of the state, the Garden is a 57 hectare botanical garden with so much to experience like the serene vibrancy of the desert plants. Every now and then, there are a few festive events and dazzling exhibitions that are totally worth it. From towering cacti to attractive succulents to the wildflowers to the lush green trees, the garden has everything to offer.
The management is very active in organizing all the plants and flowers wonderfully and the service provided to the visitors is of supreme level, something that brings them back again and again to the garden. There is also a light show, famously called as the Electric Desert Light that children would appreciate a lot. Other than that, kids can run around and play along the path as there is ample amount of space around.
There is also a butterfly garden that never fails to enchant the children. The sunset can be seen from the garden which is a treat to watch any given day. If you want to roam around the botanical garden, 2 to 3 hours are more than sufficient. You can find guides there who are always willing to take you through a tour imparting knowledge of the space. It truly is a culmination of lot of things that visitors look for, easily featuring in tourist favourites list.
Pricing
Electric Desert Adult (17+) – $24.95 – $29.95
Electric Desert Youth(3-17) – $12.95 – $15.95
Electric Desert Adult All Day Pass – $34.95 – $39.95
Electric Desert Youth All Day Pass – $19.95 – $22.95
Childsplay Adult – $27.00
Childsplay Child – $14.00
Timing – Open daily – 7am onwards
For more details, click here.
Camelback Mountain
One of the most scenic hiking spot, the Camelback Mountain is one of the highest peaks with about 2700m of elevation. Though it isn't the easiest of rides and should be avoided by faint hearted, the ride provides a sense of achievement and happiness with all the beautiful and incredible views that the riders get to enjoy. Faculties like shade canopy, restrooms, benches and water are also provided. It would be a good decision to keep a water bottle and sunscreen with you if you are determined to hike as the desert heat can at times be unbearable. Hiking can be fun but challenging at the same time.
But again, the moment you get a view of the exemplary location, all the tiredness seeps out unknowingly and the mind and heart start to fill with energy and enthusiasm along with positive and happy vibes. Though it could be a tough one for families with kids, you never know the competitive children could thrive with such challenges. It is an experience that all hikers are bound to embrace instinctively.  Considering that Camelback mountain charges nothing, it is safe to say that this is easily one of the best free things to do in Phoenix with families and kids.
Pricing – Free
Timing – Open from Sunrise to Sunset (or till 7pm)
For more details, check here.
Japanese Friendship Garden
A traditional Japanese stroll garden located in downtown Phoenix, Japanese Friendship Garden of Phoenix, named Ro Ho En is run and maintained by the city of Phoenix and Phoenix Sister Cities Organization. Including a tea garden and tea house over its vast 3.5 acres, this authentic garden provides tranquil and is home to more than 1500 varieties of hand-picked rocks, lanterns and more than 50 varieties of plants. The garden also includes a 12-foot waterfall and a pond with more than 250 Koi Fishes of various colours. The staff is extremely helpful and very soft spoken.
The place is excellent to take photos with all the sculptures and the scenic beauty and the peace and serenity during the stroll overwhelms the heart. The Japanese Friendship Garden just as the name suggests aims at promoting educational and cultural awareness and celebrating the spirit of understanding and hence, bridging the gap between the two cultures, the East and the West.
Timing – Tuesday to Sunday – 10:00 am to 4:00 pm
Pricing
General – $7
Seniors (62+) – $6
Students/Military – $5Children under 6 – FREE
For more information, visit the website here.
Chase Field
The home of the state's major baseball team, the Arizona Diamondbacks, Chase Field is something that is part of the life of Phoenix Natives. There are frequent tours around the Chase Field and the parks is maintained and very clean. It has a retractable roof, because of which it gets really dark when it is covered.
There are multiple restaurants present within the area providing some of the best food. Some of the high intensity concerts are hosted by Chase Field attracting so many people to the venue. The stadium is laid out well, with wide walkways and plenty of pass through hallways. The food gets delivered at your seats, which is great because you just wouldn't want to miss any of the action from the game.
The AC is such that even during the summer months, it won't be a bad idea to sit with light jacket. It is surely going to be a treat for all the baseball lovers, but other than that also, it is always amazing to sit among such passionate and energetic fans who will be jeering and cheering their team. The Chase Field is surely recommended and worth the visit.
(Get Direction)
Spas

Phoenix has a lot of special spas and Wellness Centre that manage to relieve us from everyday tensions and stress and hence, help us to think more diligently. The facilities are impeccable and the staffs are extremely friendly, professional and skilled. The massages are simply exceptional and the saunas are simply a treat.
One of the specials is pedicure, which ensures the feet remain healthy. Almost all the people from around the world come to Phoenix to avail these world class facilities. The mineral pools are of just the right temperature and very soothing. For a relaxing experience, the spas in Phoenix are the highly recommended. You'll never know how but most of your stress and anxiety would already have eliminated after your visit.
Some of the best Spas and Wellness Centre in Phoenix are: –
Golf Courses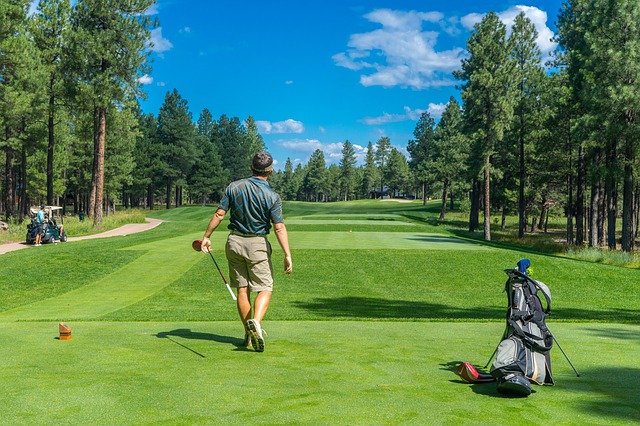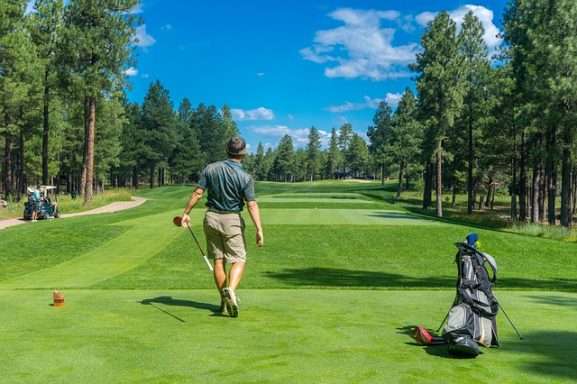 Phoenix has a lot of spectacular golf courses that attract a lot of highly reputed celebrities and sportsmen to the city. With exceptional array of amenities and unmatched guest service, Phoenix Golf Courses have created a mark of their own. The courses provide a lush green environment and expansive practice facility. More than anything, the scenic beauty from these golf courses are simply unparalleled.
The rates are not overpriced given the facilities that are provided and the staffs are extremely supportive and helpful. There are high chances that you might encounter some of the world-renowned sportspersons. If you're a golf enthusiast, then surely Phoenix will not disappoint. Considering golf isn't a very good family event, we're just going to leave you with a list of the best golf courses out here in Phoenix.
Some of the best Golf Courses in Phoenix are:-
Museums
Musical Instrument Museum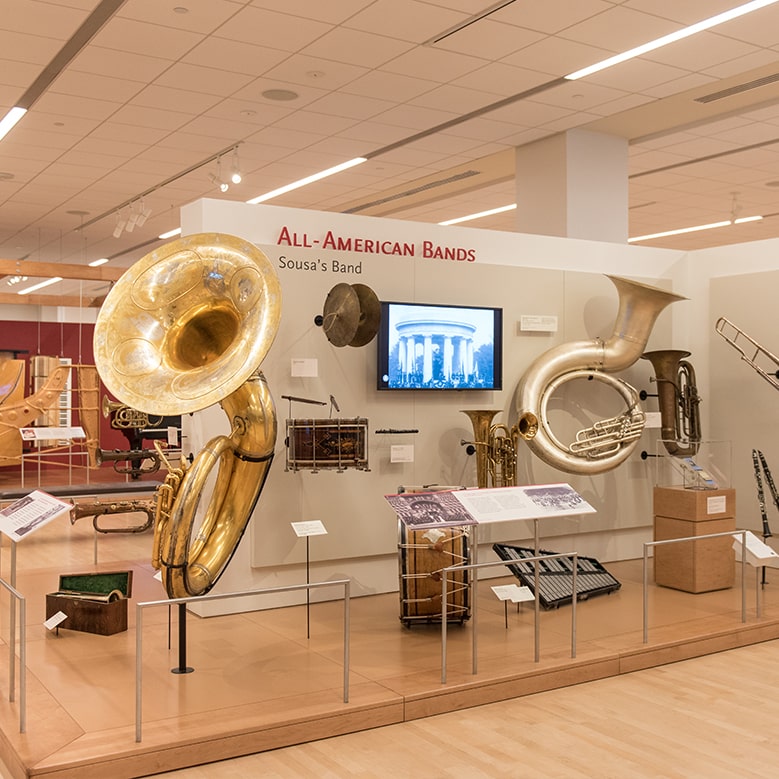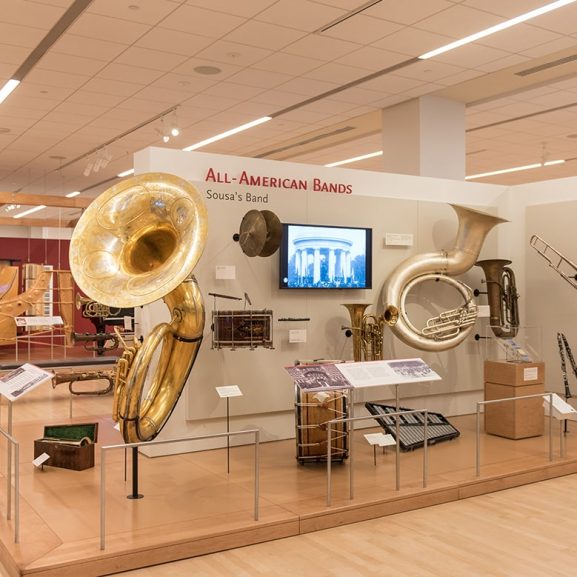 The largest museum of its type in the entire world, Musical Instrument Museum has a collection of around 15,000 musical instruments and associated objects from more than 200 countries. Founded by Robert J. Ulrich, the museum's layout is divided into lower level and upper level which are further divided into galleries. MIM provides a 300-seat performance space where a lot of artists have taken birth. At an average, a guest would stay for around 3-4 hours in the museum.
For each of the instrument, you may find a few videos regarding how the instrument is played. The kids are allowed to interact with the instruments in the lower level and there is an excellent cafeteria with very good, something that can always tie down the kids. There is music from literally all the continents, making a visit to MIM truly unique and enjoying experience.
Pricing
1-Day Pass
General – $20
Teens (ages 13–19) – $15
Children (ages 4–12) – $10
Children (ages 3 and under) – Free
Members – Free
Parking – Free
2-Day Pass
General – $30
Teens (ages 13–19) – $22.5
Children (ages 4–12) – $15
Children (ages 3 and under) – Free
Members – Free
Parking – Free
Special Exhibition
$7 – with paid museum admission
$10 – special exhibition only
For details on ticket prices of concerts, check here.
Timing – Open daily – 9am – 5pm
For more information, check the website here.
Children's Museum of Phoenix
If you are travelling with your children, there is no way that you can ignore Children's Museum of Phoenix. Chances are that once they enter, the only way they exit is if you drag them out. It is an exclusive treat for the kids and they will absolutely love it at the museum. There are pretend grocery shops, pretend restaurants, and various forms of art works attractive to their eyes and a special theatre room where they can present a small drama or show.
In the museum, the common view is that of children climbing, laughing, sliding, crawling and enjoying. The equipment and toys are top shaped and the clean environment and friendly staff only add to the joy of the kids and the complete experience. If you come to Phoenix with kids, you cannot just ignore the Children's Museum. Well surely, you'll realise that after the visit to the Museum that they had perhaps, the time of their lives.
Pricing
Members: Free
Non-Members – $14.95
Seniors 62+ – $13.95
Children under the age of 1 – Free
Timing
Monday – CLOSED (Open on select Holidays)
Tuesdays through Sundays – 9am to 4pm
For more details, check here.
Pueblo Grande Museum and Cultural Park
With some of the best pre-Columbian archaeological sites and ruins being its history, Pueblo Grande Museum Archaeological Park is maintained by the city of Phoenix. The ancient heart of Phoenix calls to be explored as the 1500-year old archaeological site left by the Hohokam culture is where the museum and park currently lie. Some of the special artefacts of the Hohokam are displayed across the main gallery.
Other than that, children can learn to love the science of archaeology as there are multiple activities and hands-on gallery for them. Various exhibits from archaeology, southwest cultures and history are featured on the changing gallery. Throughout the year, you can find various programmes for the children, adults and families which include arts and crafts workshops, hikes, and archaeology classes for kids, and interactive lectures.
Pueblo Grande Museum Archaeological Park is definitely a stop to make for the dreamers and an opportunity to visualise Pueblo Grande as the vibrant town it used to be.
Pricing
Adults (18-54) – $6.00
Seniors (55 & over) – $5.00
Children (6-17) – $3.00
Children (under 6) – FREE
Museum Members – FREE
Children 17 & Under (on Sundays) – FREE
Timings
May – September
Tuesday – Saturday – 9:00 AM to 4:45 PM
October – April
Monday – Saturday – 9:00 AM to 4:45 PM
Sunday – 1:00 PM to 4:45PM
To know more about the Museum, visit here.
Phoenix Art Museum
The largest art museum for Visual Arts in Southwest United States, the Phoenix Art Museum covers an overall 285,000 square foot of area and regularly hosts exhibitions displaying American, European, contemporary art and fashion design. The comprehensive collection is a treat for people of all ages and the museum presents a variety of public programs like tours, lectures, films to keep attracting more and more people to witness this comprehensive collection of exemplary art.
The food at the café and the small cactus garden at the entrance is appreciated by majority of the visitors. The children are sure to love the miniature exhibits and the level of detail in the art is simply mind boggling. The staff is very friendly and helpful, something that tends to leave a good impression on the mind of the visitors. Overall, the art museum is quite a treat and one of the fun places to go with families and kids in Phoenix.
Pricing
Museum Members – Free
Military Access Program sponsored by APS – Free
Adults – $23
Senior Citizens Ages 65 and older – $20
Students with ID – $18
Youth Ages 6–17 – $14
Children Ages 5 and under – Free
Timing
Monday – Closed
Tuesday – 10 am–5 pm
Wednesday – 10 am–9 pm
Thursday – Saturday – 10 am–5 pm
Sunday – noon–5 pm
First Friday of each month – 10 am–10 pm
For information, check here.
Heard Museum
Portraying some of the best contemporary arts, Heard Museum ever since its founding in 1929, has gained recognition from all over the globe for its world class exhibitions, intensive educational programmes and heavily loved festivals. It is a private, not for profit museum which aims at propelling the American Indian Art. The Museum aims to emphasize on the intersection between the two cultures. The artists are given the opportunity to exhibit their art during the week whereas the musicians take over during the weekends.
The museum gives an opportunity to learn about the history of the Native Americans. The work is varied, something that goes well for frequent visitors. The artefacts are very interesting and with excellent setup, helpful staff and guided tours, the museum makes it a worthwhile stop. The museum has left no stones unturned in honouring the indigenous culture, something that makes it unique and something that can't be missed out on a visit to Phoenix.
(Get Directions)
Pricing
Heard Museum Members -FREE
Adults – $18
Seniors (65+) – $15
Students (college with I.D.) – $7.50
Children 6-17 years – $7.50
Children 5 years and younger – FREE
American Indians(with tribal I.D.) – FREE
Timing
Monday to Saturday – 9:30 a.m. to 5 p.m.
Sunday – 11 a.m. – 5 p.m.
First Friday of each Month (except March) – 6 p.m to 10 p.m.
For more information, click here.
Arizona Science Centre
Located at the heart of downtown Phoenix, the Arizona Science Centre is a science museum present in the Heritage and Science Park. The Centre provides interactive experiences for more than 400,000 visitors annually and has around 350 permanent hands-on exhibits there.
There are so many programs going on throughout the year providing science activities for visitors of all ages like Adult's Night Out, Science on wheel outreach programs, Stroller Science preschool programs, summer science camp among many others. The mummy exhibit never fails to enrapture the hearts and minds of children and adults alike.
The Science Centre can do wonders to the young minds, toddlers and teenagers as the centre can be a source of inspiration, instilling the love for Science and Design in their juvenile minds. The caption in their logo says, "Never stop wondering. Never stop imagining." And only once when you visit the Centre will you realise how true that is and how perfectly it fits the bill for amazing kids attractions in Phoenix.
Pricing
Adult (18+) –  $18
Child (3–17) – $13
Age 2 & under – FREE
Members – FREE
Timing – Open Daily – 10 a.m.–5 p.m.
For more information, visit the website here.
Zoos
Phoenix Zoo
Being the largest privately-owned non-profit zoo of United States of America, the Phoenix Zoo is called 'Phoenix Point of Pride'. With over 1400 animals on display and 2.5 miles of walking trails, it provides its visitors a look at a diverse range of flora and fauna.
A walk around the zoo will surely keep everyone astonished and cheerful. From Asian Elephants to Sumatran tiger to towering giraffe, all are present at the zoo providing an awe dropping experience for all the visitors of the zoo.
The beauty of the scenery is really good and the exhibits are fairly good. The zoo is extremely well maintained, cleaned and one can take the entire park within three hours. A good quality camera, a sunscreen and a pair of comfortable shoes will do great for you during the visit. The experience can be immensely satisfying for a family outing.
Pricing
Gate Price
Adults (14 +) – $24.95
Child (3 – 13) – $16.95
Kids (Under 3) – FREE
Online Price
Adults (14 +) – $22.95
Child (3 – 13) – $14.95
Kids (Under 3) – FREE
Timing – Open daily – 9am – 5pm
For more details, visit the website here.