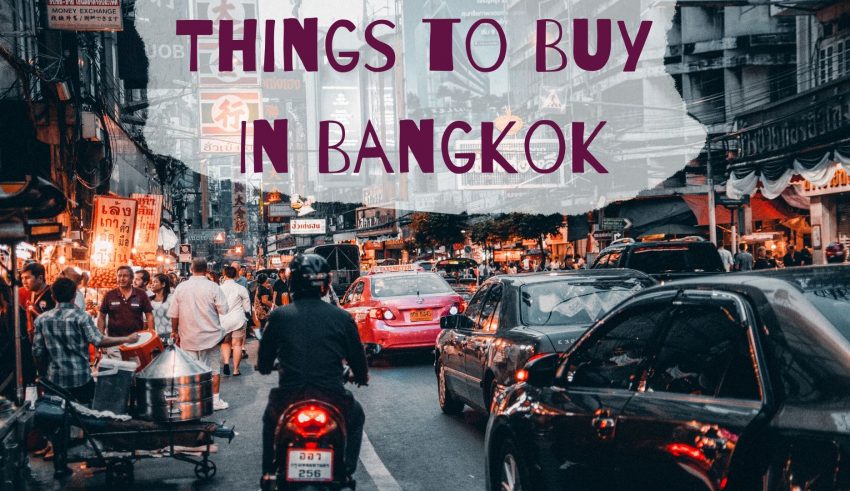 Often it happens that we get so attached to a place that we don't like going back to our normal lives. Seems familiar? But obviously, we have to go back to our lives, our daily routines and schedules because that's where our muse lies. At such times we try to take some part of the place that we fell in love with. To remind ourselves of the fun, enjoyment, all the beautiful moments that the place provided us with. These souvenirs are often very close to our hearts. Recently, I got a few souvenirs back from the place that I really loved and enjoyed visiting. Bangkok.
I was somewhat surprised by some of these souvenirs because of their existence in some cases. They are cheap, easy to find and are of superior quality. These are some signature products of Bangkok for which the place is really famous. You can find these products online as well on many online shopping portals, but to visit a place and buy the products for yourself and buying on a website are totally different things. You can't experience the same feelings that you get while you shop in the city.
Many of these products are of daily usage and many of them are mere showcases but all of them are beautiful and unique in their own sense. What follows is a list of products that one should definitely buy in Bangkok.
Here are the best things to Buy In Bangkok:
Fruit Soap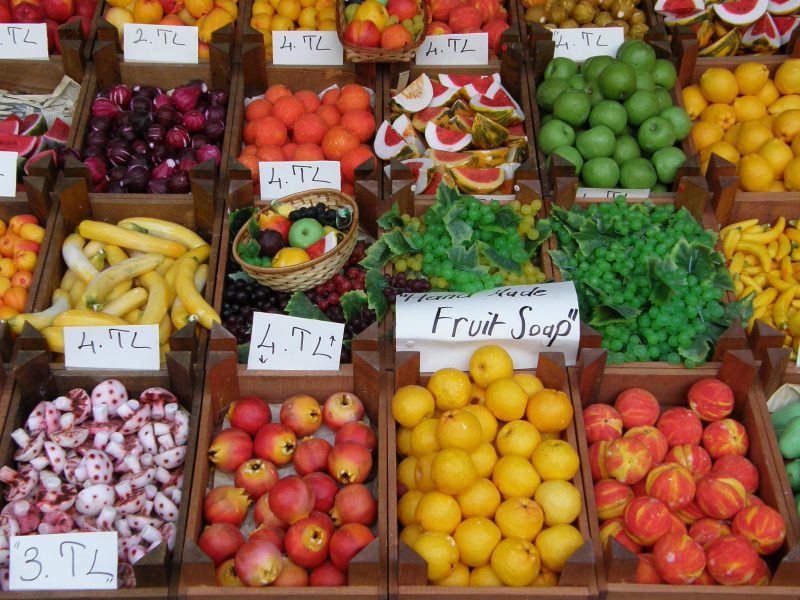 Fruit soap is not made from fruit. It can't be made from fruits just like any other soap. But that's not about it. They are soaps beautifully cut in shapes of fruits. I'm not even kidding. Fruit soaps are one of the most famous things one can find in Bangkok. You can find them near or at Chatuchak Market which is a weekend market in Bangkok. They come in all sorts of fruit shapes: oranges, mangoes, watermelon etc. The mango shaped soaps are the most popular ones.
They are beautifully crafted and are made intricately with elegant shapes. After buying them, you might find yourself resisting using them. After all, you wouldn't want to distort them. They are made with beautiful fragrances which are a treat to your smell sense. The soaps are made exactly like fruits and smell like them. They are made from juice extracts of the actual fruit. Once bought, you might never use it to wash your hands rather, there are high chances that they sit in your living rooms as decorative pieces.
---
Inhaler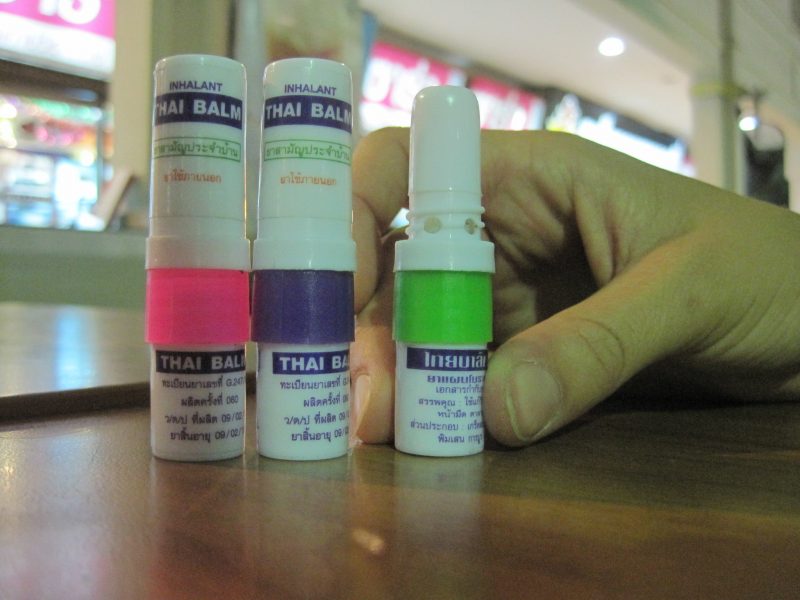 "what so special about an inhaler?" You ask. You'll know in a bit. Thai Inhalers, Herbal Inhalers or Ya Dom in Thai are not just your regular inhalers. Rather they consist of spices like clove, cardamom, mint and star anise. They can be found at most of the convenience stores and departmental stores like 7-11 and even Family Mart.
Most popular brands include Poy Sian and Peppermint Field. These inhalers are best for people having rhinitis as they contain spices which are beneficial for people having the aforementioned problem. The inhalers are small, compact and easy to carry and can come to be super handy when you feel sick, dizzy or have nausea or even a headache.
---
Thai Silk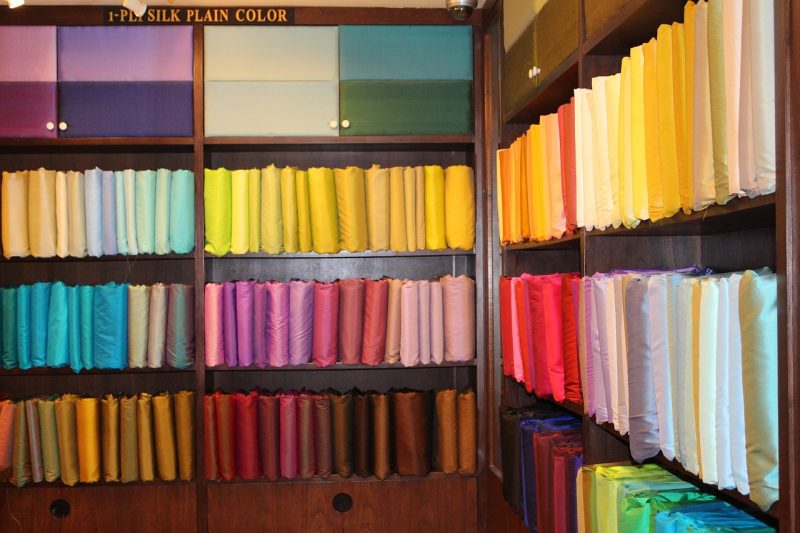 coming to fabrics from ornamental soaps and inhalers, Bangkok boasts of its beautifully made thai silk and ornate fabrics available in Bangkok. The place is renowned for thai silk and fabrics of various kinds. The most famous place known as Jim Thompson house boasts of selling high-quality silk products at cheap prices.
Most popular silk products are silk pouches and table runners. The fabrics are soft, beautifully coloured and have gorgeous patterns all over them. They are just perfect souvenirs considering they can be useful in wearing as well as they are a delight for the eyes. One can gift these to friends and family and I'm sure they'll enjoy them.
---
NaRaYa Bags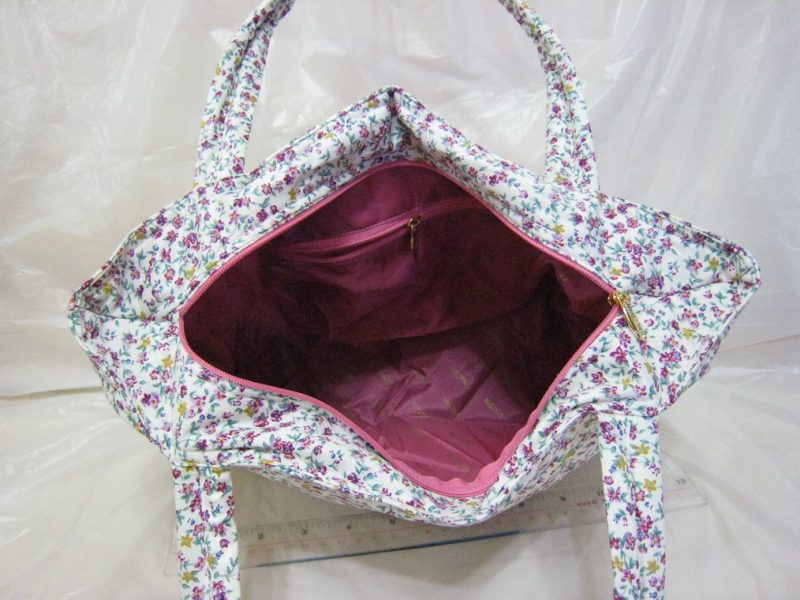 NaRaYa bags are quality, hand made bags by the local brand NaRaYa. These bags and pouches come in a variety of designs and colours. These bags can be recognized with their big bow attached to them in the middle of the bag, which is their signature style.
These high-end bags can be found at local stores and major shopping malls in Bangkok. The brand is continuously innovating and developing new products and styles to achieve their client's needs. The bags boast of clients both from local, national and international markets.
---
Spa and Aroma Products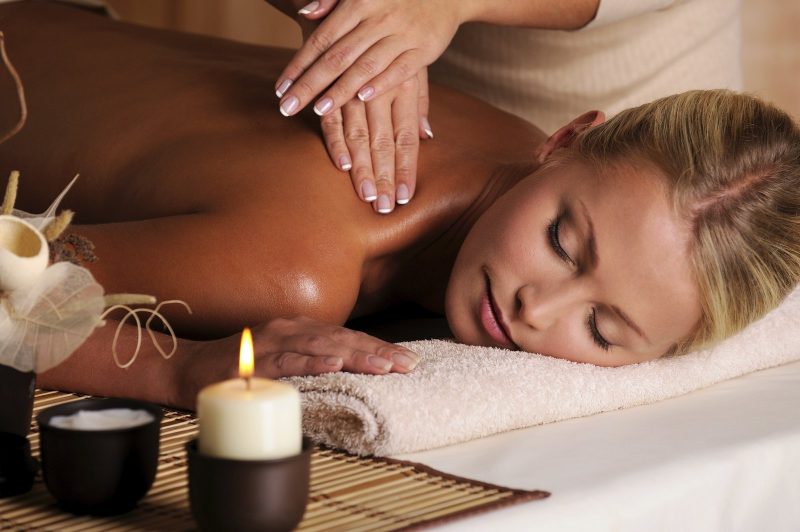 Bangkok is known for its Spas and relaxation centres all over the world. So, to leave Spa products out of this list would be wrong. The Karmakamet market in Bangkok is known for its famous high-quality aroma and body products. The products are not cheap as other products on this list but they offer such great quality that the prices are worth it.
Bath and Bloom is a local brand that is known to provide high-quality spa and aroma products like bath and shower soaps, treatment and essential oils, cleansers and scents made from natural organic ingredients. The products showcase typical Thai ingredients like Jasmine, rose and Lemongrass.  The most recommended scents are of unique Thai Jasmine that will help you to relax and destress.
---
Takabb Anti Cough Pill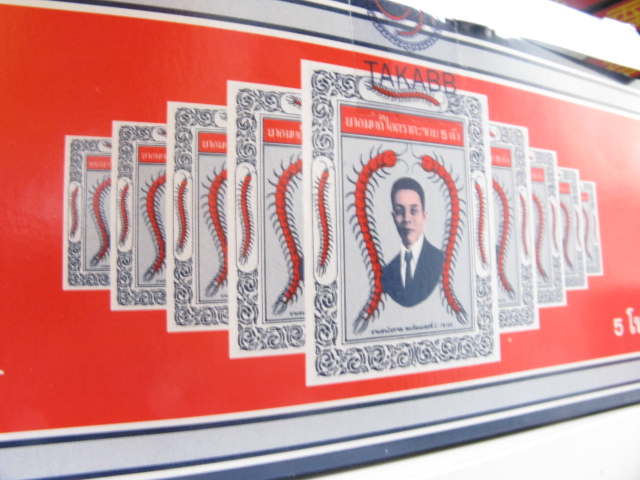 Do you suffer from cold and cough? If yes, this one is from you. The Takabb Anti Cough Pill is one of the widely known remedies for coughing in Bangkok. The Pill is known to have the worst possible taste but its effects are its unique selling point. The strong effect of the pill immediately stops coughs and it is because of that the pill sells as much it does.
The pill works wonders and is known to be really effective in any kind of cough. The sellers claim it to be the most effective remedy that can stop your cough once and for all. Now, whether the claims are true or not…it's up to you to decide.
---
Coconut Oil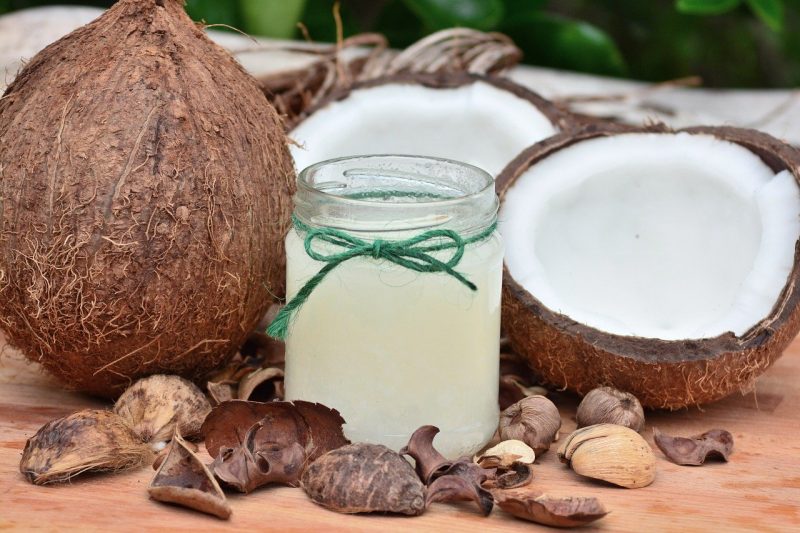 Coconut oil can be regarded as one of the most important and best oils in the business due to its usability and utility in almost everything. From facial moisturizer to hair enrichment to food oil, it can do it all. The oil also contains MCT that is medium-chain triglycerides that are essential fats and can be taken early in the morning with tea.
It is good for the brain and body and reduces inflammation.  The oil is highly versatile edible oil and has lots of health benefits. It is also used for improving digestion, energy-boosting and provided immunity against diseases. Agrilife and Thaipure are the most selling coconut oil brands.
---
Snake brand Prickly heat powder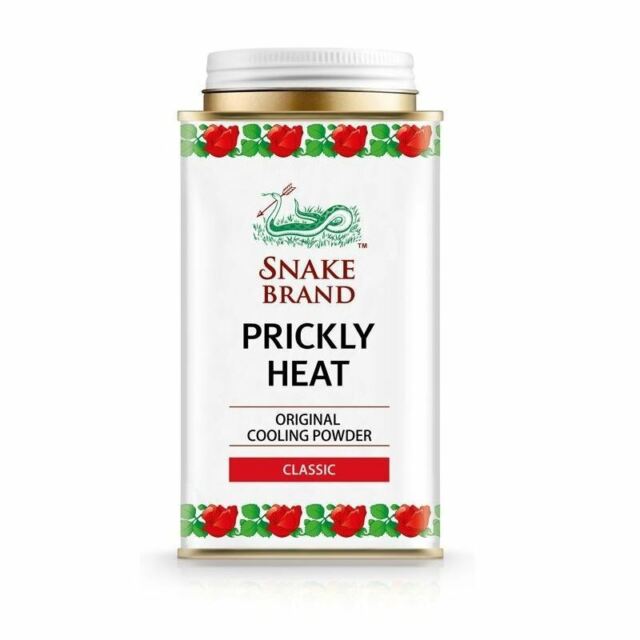 Apart for its beauty and products, Bangkok is also known for the scorching heat and tropical climate. The climate is so hot sometimes that one can develop rashes after scratching for too long and if you're shopping the things mentioned in this list, a prickly heat powder can come handy anytime.
The Snake Brand Prickly Heat powder is a must-have item for locals and is one of the most renowned brands of the place.
---
Mosquito Repellent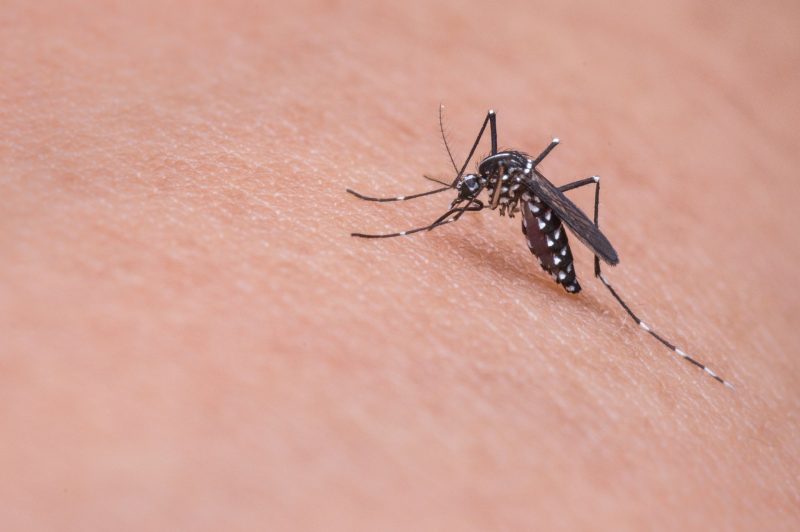 Not a souvenir as such but very useful. The place has a tropical climate and due to that only the place is surrounded by mosquitoes. So even so that you might need a mosquito repellent while you wander in the city in the evening.
These repellents can help you to not get infected with the mosquito bites. One can find these mosquito repellents in any of the drug or departmental stores. They will come in handy for sure in Bangkok and other tropical countries as well.
---
Tiger Balm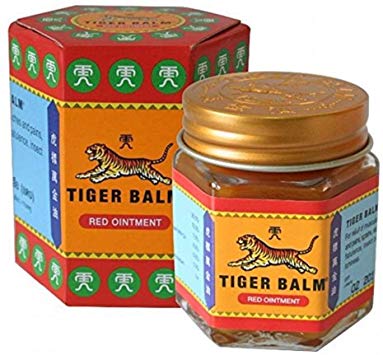 One can experience pain and aches in the body due to continuous walking in the crowded but narrow streets of the place. The tiger balm is a one-stop solution to all kinds of pain. The company's motto is "works where it hurts" proves to be true.
The balm gives relief from all sorts of ailments and provides instant relief. The balm is of the best, great and cheapest things that you can find in Bangkok and it works wonders.
---
Thai Ceramic Souvenirs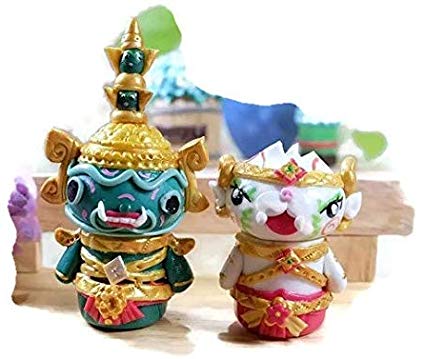 Thailand is well known for ceramics and Bangkok is no exception. One can find majestic white elephants and beautiful Bencharong Crockeries in Bangkok. These beautifully crafted souvenirs are a delight to the eyes. They are artistic and elegantly crafted with beautiful designs and patterns all over them.
These Ceramic Souvenirs can prove to be lovely and unique gifts for your loved ones. Bencharong is called the "Royal pottery of Thailand". Teacups and crockery sets made from Bencharong are known to be used by kings and royal families for their guests. Using them yourselves will make you feel no less than royal.
---
Coffee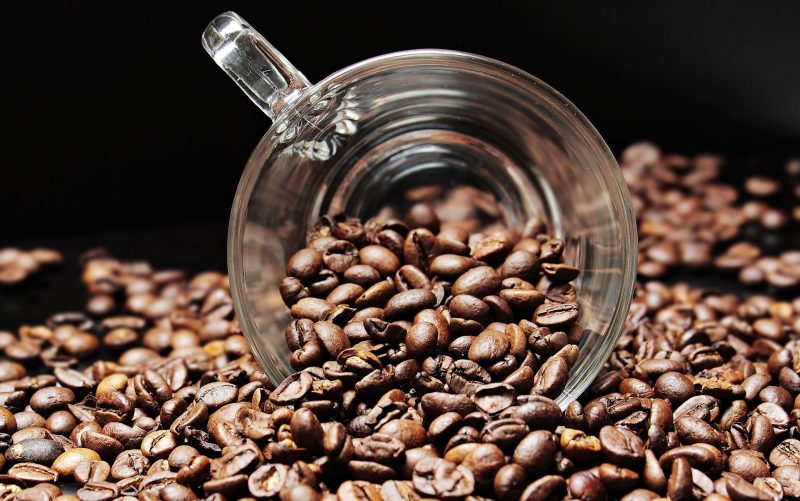 Who doesn't love coffee? It's a great beverage and is purely delicious to have. And one must have coffee on their shopping list to shop from Bangkok. The coffee here is delicious and is made from the prime Thai beans at an affordable price. The quality coffee roasted locally is one of the most important things to take from Bangkok.
Gallery Drip Coffee is a local brand that is pushing the boundaries of traditional coffee making and has made coffee made from premium Thai Beans available to the world. Doi Tung and Doi Chang are two most famous local coffee brands of the place.
---
Chewy Milk Candy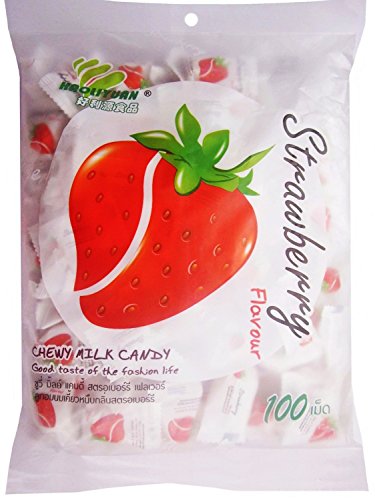 Yes. you heard it right! Bangkok provides tasty chewy milk candies which are locally made and comes in all sorts of flavours from corn, strawberry and apple. These milk candies are immensely popular among the locals and why shouldn't they be? After All they are tasty, chewy, sweet and delicious.
There is a local phrase that surrounds the legend of these candies. It goes like, "you're not a Thai if you don't know about these candies." These candies come in lots of flavours and are a treat to the palette. Royal Chitralada is one of the most popular brands that sell these candies.
---
Mama Instant Noodle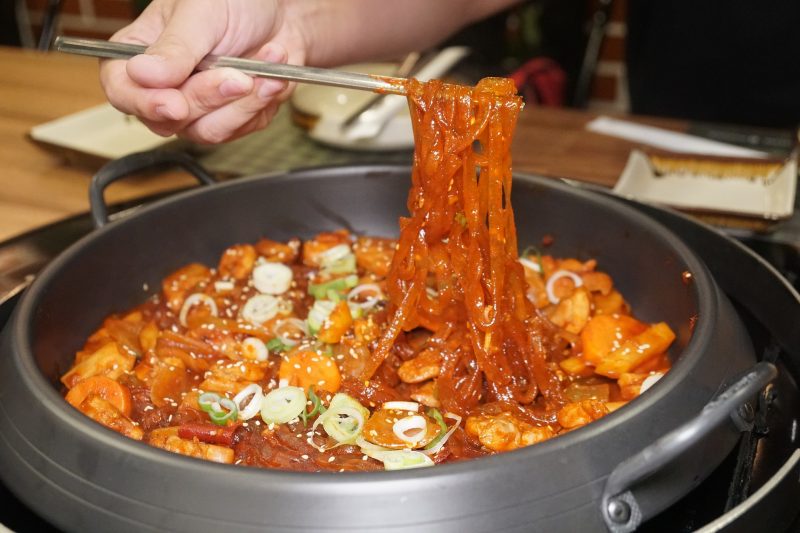 If you are an instant noodles lover like me, Tom Yum noodles from brand Mama are a must buy.  The brand has taken the city of Bangkok by storm. The noodles come in small, compact packets made of plastic and are easy to carry.
These noodles are of perfect elasticity and can be easily made just by boiling in water. These noodles are perfect for singles (like me) to spend their evenings perfectly and can keep you on your budget while travelling.
---
Crispy Seaweed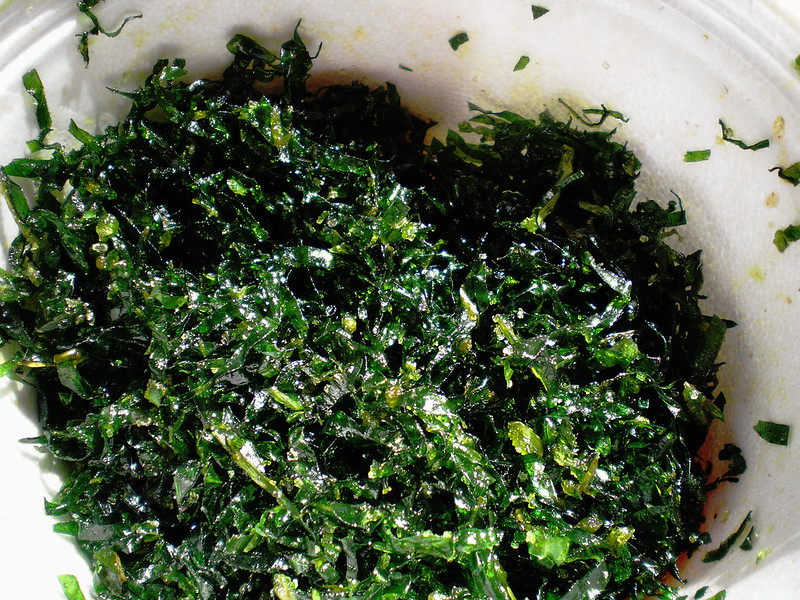 Often touted as the undisputed king of Thailand, Tao Kae Noi is crispy seaweed which is usually eaten like potato chips in Thailand. These have a separate fan base of their own and are crunchy.
Tao Kae Noi is an extremely delicious crispy seaweed snack and is addictive to eat. They come in a variety of flavours and are a delight to the mouth. It is extremely popular among the locals and one of the most recommended things in Bangkok.
---
Conclusion
So that was our list. There's still a lot of things we couldn't cover like dried fruits, Thau Triangle pillows, Handmade Sa paper umbrellas, Handicrafts, lights, Thai spices and gems etc. Bangkok is a vibrant and beautiful place. It offered us a wide selection of items to choose from that were both beautiful and unique in their own being.
The place has a rich culture and history. The markets are big with over 300 shops at a place and crowded with people and animals. The narrow lanes, the crowded spaces and the shops accentuated with the sound of the place is nevertheless beautiful and exhaustingly charming.
Often we limit ourselves to view Bangkok as something only known for spas and massage centres but it is more than that. The place is more than what we paint it to be. It is a beautiful tourist attraction. So next time you're in Bangkok, try to find the taste of the place rather than just the food.