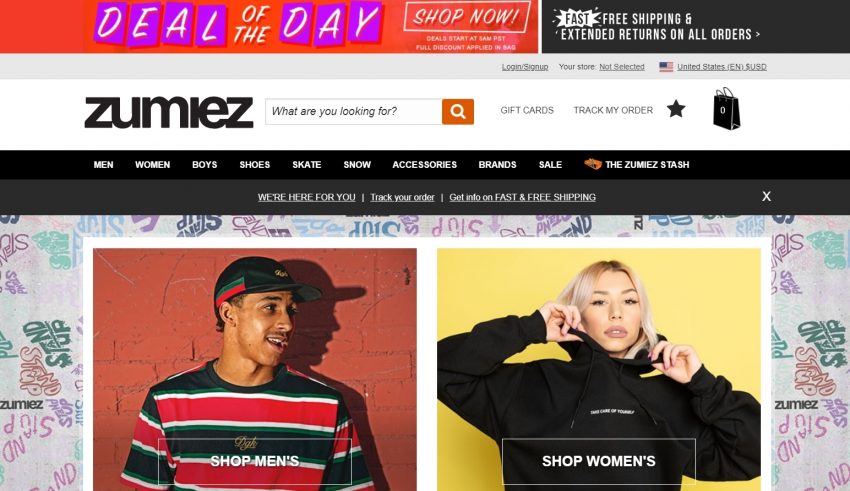 A huge American multinational clothing brand, Zumiez is a big name among generation-z and younger millennials, providing expressive and unique active wear and streetwear. Drawing inspiration from the 80s, the style is super punk, loud, and edgy, keeping it fresh with the retro touch. And of course, not to forget comfortable, considering the amount of activewear they're popular for. The attire they showcase to the public is perfect for skateboarding, snowboarding, and more action sports that step away from the norm.
With most of their stores in the US and in Canada, with some being in UK and Australia, it is not the easiest to come across. So, we've put together a list of alternatives to Zumiez which will satiate your desire to don on their aesthetic!
Here are the Best alternatives for Zumiez stores: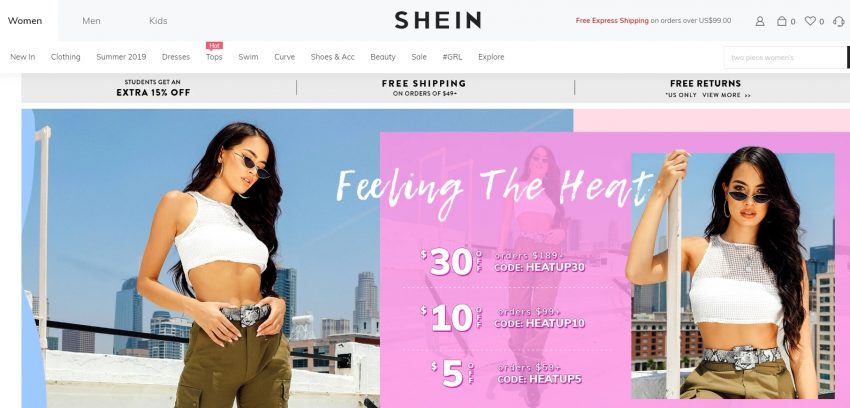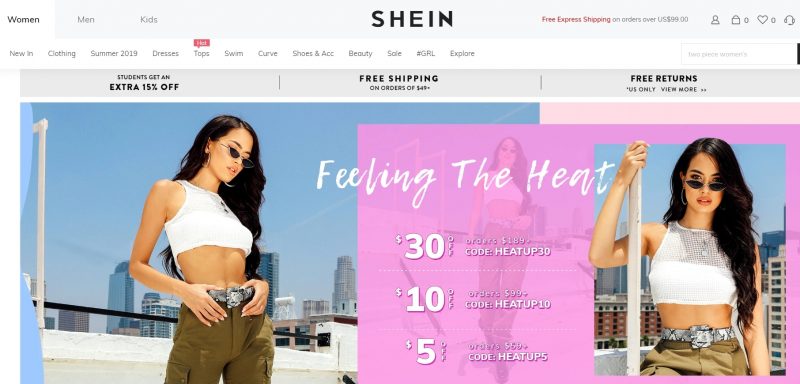 We, like many other online shoppers, like Shein. It is one of the most popular fashion stores when you are looking for something trendy, stylish and affordable. It has had 12 solid years in this market and has amassed a lot of loyal customers.
The styles and designs that you see on Shein are very similar to what you will find on some high-tier designer brands but the rate is very cheap and of course, you won't get the same quality. The orders from Shein take 2 weeks on an average to be delivered.
---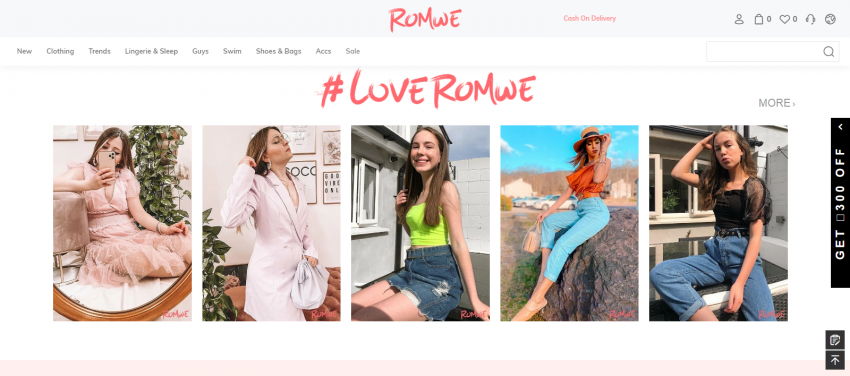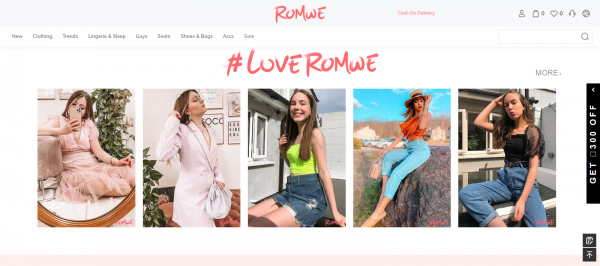 Romwe is a good alternative to consider while looking for stores which are similar to Zumiez. Romwe has a good stock of products and has been in this market for a decade. The style which you will find here are very similar to that of Shein but the rate is quite low. Also, you can get free shipping for orders above $15.
We did like the huge selection of clothing and accessories that the store has. To help customers save more they hold regular sales and give various discounts. It is one of the stores to check out.
---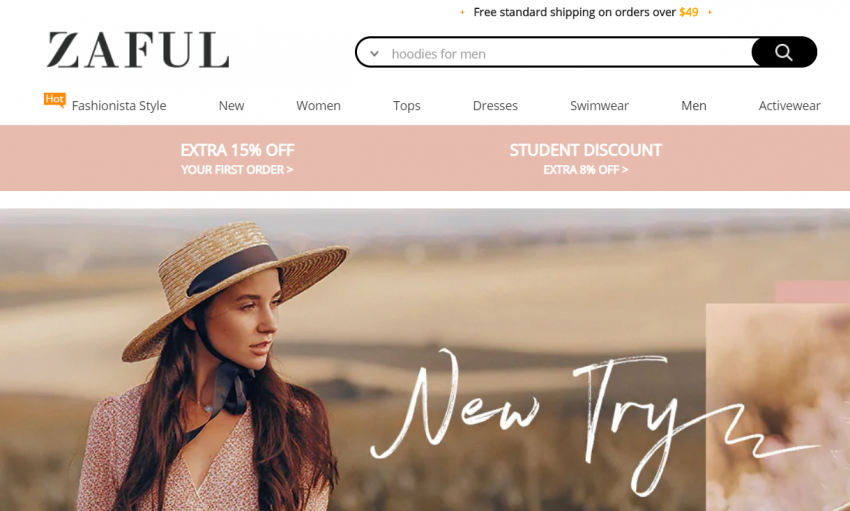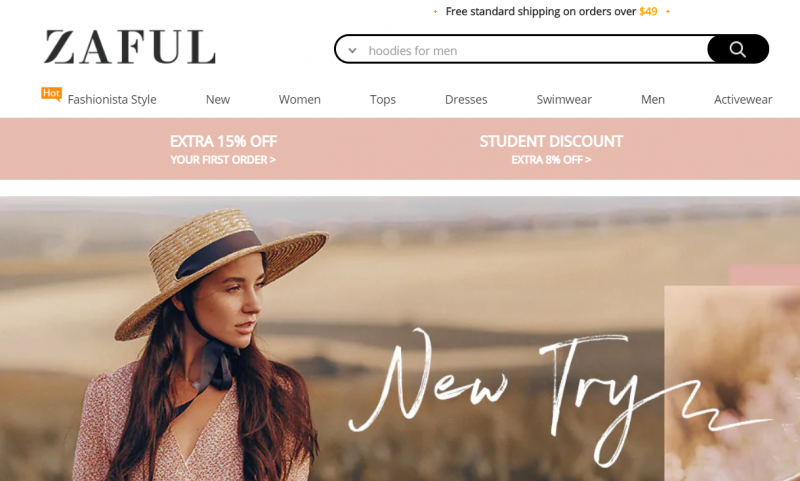 Zaful is another trendy online fashion store. It has all the latest and edgiest fashion designs when it comes to their products be it clothing or accessories. They have professional designers and researchers look at the current trends and styles and then come up with affordable designs which a normal person can buy and look good in.
They sell fashionable clothing for both men and women. Zaful also holds regular sales for customers to save more on their purchase. Visit the store to see if they have stuff that you will like.
---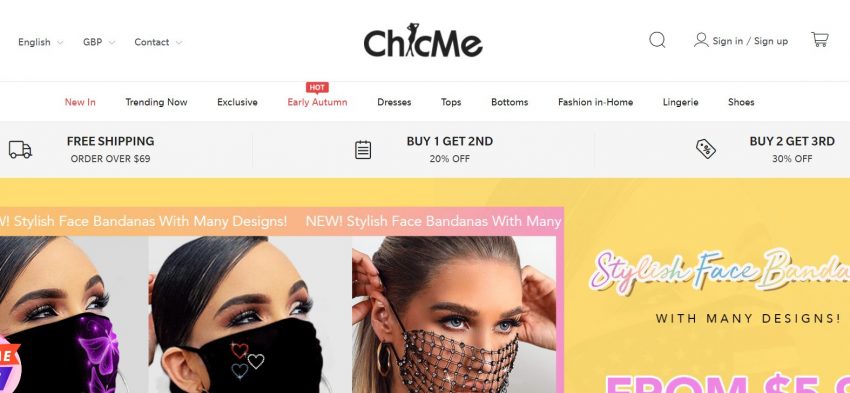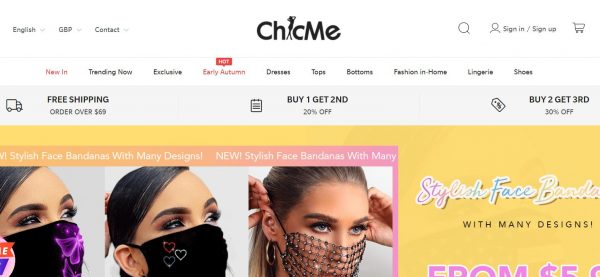 One of the many choices for affordable fashion is Chic Me. It is an online fashion store which claims to have a unique approach and is focused on women's fashion. They sell clothing and accessories both and have very affordable rates. Chic Me has more than 100,000 styles at any given day with 500+ daily updates being made.
They claim that their rates will be 50-70% lower than the locals. You will generally get your products delivered in 3-4 weeks when you order from Chic Me. So, if you are looking for affordable fashion then you can check this store out.
---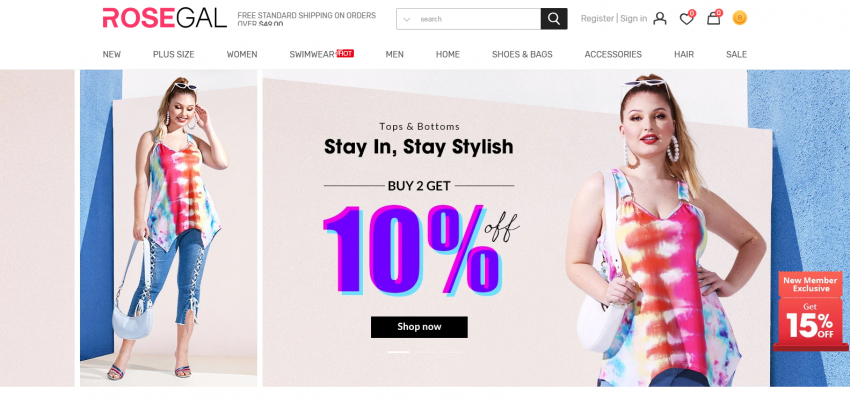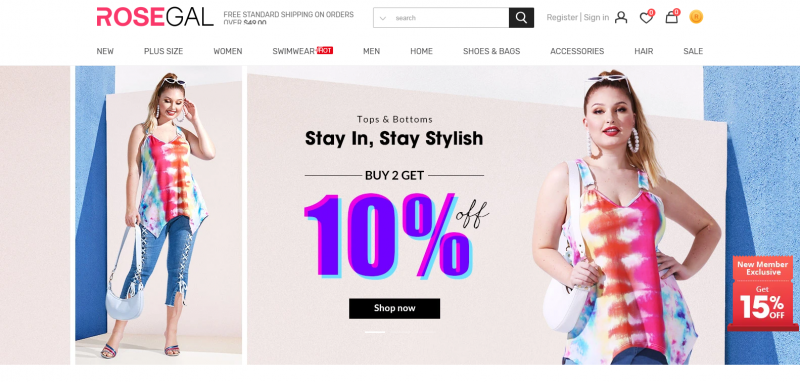 Another online store that many people look to for their fashion needs is Rosegal. It has a distinctive style when it comes to clothing and accessories. The creators of this store were a bunch of friends who had an understanding of fashion and wanted to experiment with various styles both the latest, edgiest, trendy and the vintage.
The store has a separate section for plus size clothing which is basically fashion that is geared towards plus-size women. So, it makes the job for the customers a lot easier. The quality of the clothes are good and the rates are quite affordable.
---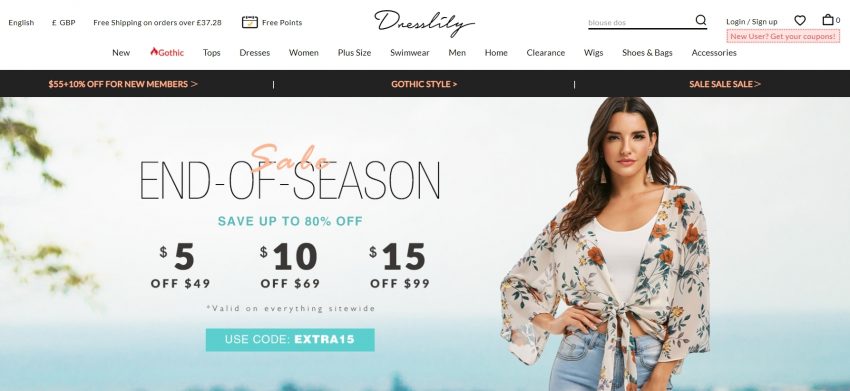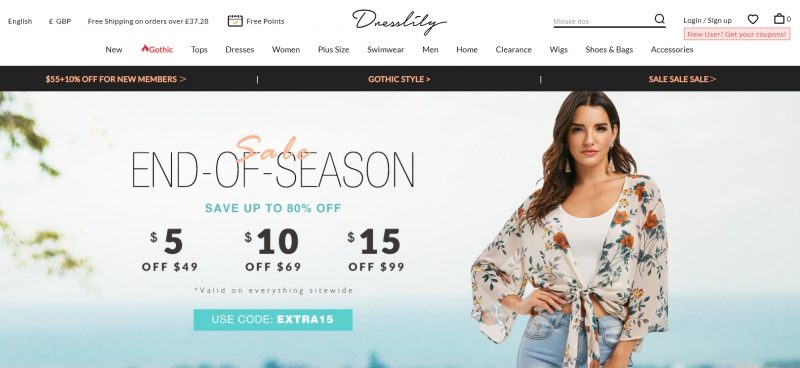 Dresslily has a great collection of vintage fashion. We liked their selection when it came to different styles and categories. You can look for tops, jeans, casual wear, office wear, activewear, sleepwear, lingerie, swimwear and much more.
Dresslily also sells cheap fashion accessories to go with your clothing. You will find many seasonal items like Halloween-themed dresses or accessories. They also have a special section for plus size clothing. Dresslily has good discounts on their products and holds regular sales to allow customers to save extra.
---
VANS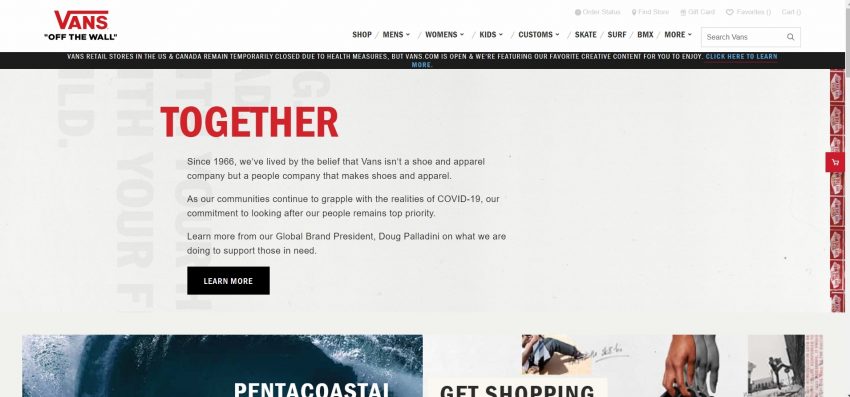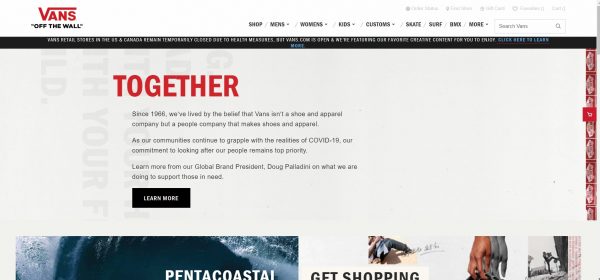 If you're living, there's no way you've escaped this popular brand. VANS, originally known for catering to a very specific "skater" aesthetic is now a big name among everyone, and if you're into stores like Zumiez, chances are you already own a pair of VANS shoes. But on the off chance that you don't, let us introduce you to them.
VANS has been around for over 50 years, producing quality sports shoes, "skate" shoes to be more specific since the 70's and 80's. Over time they've expanded their brand to more than just shoes, selling hoodies, t-shirts, sweatshirts and more, catering to the popular "punky sk8er" aesthetic. The quality of their items is stellar, and they last for ages, which makes them even more appealing. Not to mention, they're also priced more reasonably than Zumiez!
---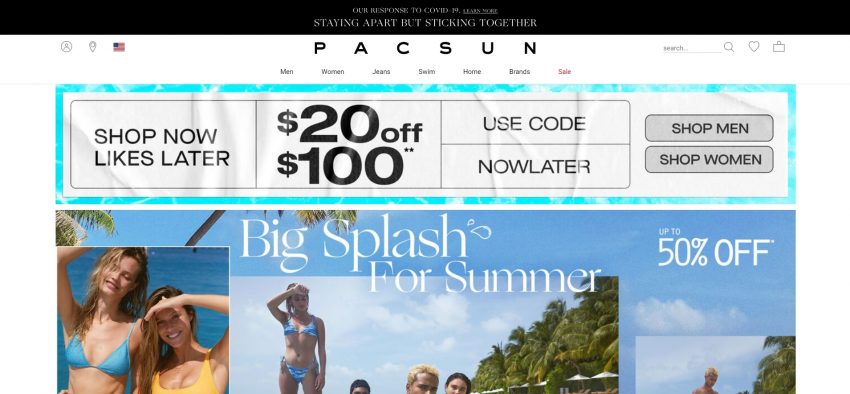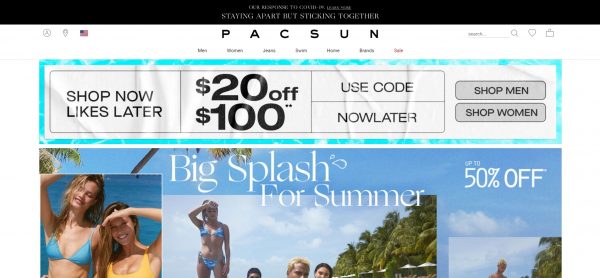 Next on our list, we have a California-based, youth-oriented brand named PacSun (Pacific Sunwear), which is another big name among teens and young adults. The main reason why they're a good alternative to Zumiez is that they cater their taste specifically for "the youth". But while Zumiez gather inspiration from more retro times, PacSun is bigger on current trends, allowing the present to influence and inspire their aesthetic.
While they have their own clothing label, their website features clothing from more than 50 brands, curating a huge collection of clothing that is popular among gen-z. Their own label seems inspired by the surfer vibe, featuring pastels, breezy round-neck tees, frayed denim shorts, cut-offs, and tie-dyed clothing items; perfect for a day at the beach, which goes without saying considering PacSun is based in California!
---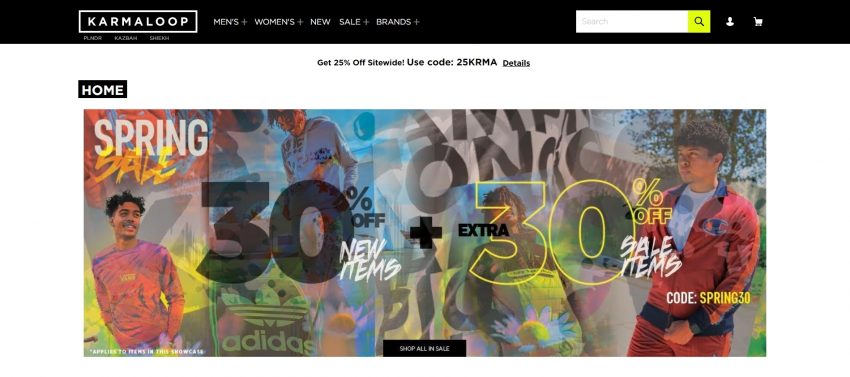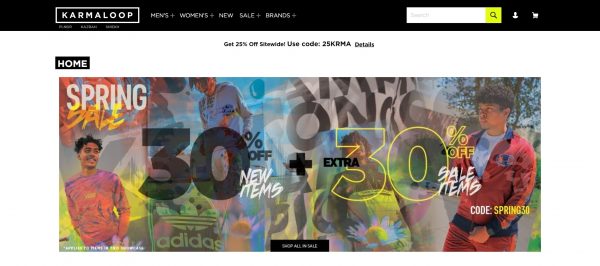 If we had to pick the perfect alternative to Zumiez on this list, it would be Karmaloop! Similar to Zumiez, they seem to gather a lot of influence from the punk rock music scene of the 80s which can be seen in the usage of fonts and patterns popular amongst bands of the day. Their focus on youth-oriented streetwear makes them even more similar to Zumiez.
Originally a media company, their focus lies mainly in curating an aesthetic collection of clothing from over 30 brands that lie in the spectrum of retro, skater streetwear. Oversized hoodies, graphic tees, sweatshirts, joggers are featured heavily on their website, along with sports shoes, athleticwear, leisurewear, and of course, the godly combination of both: athleisure.
---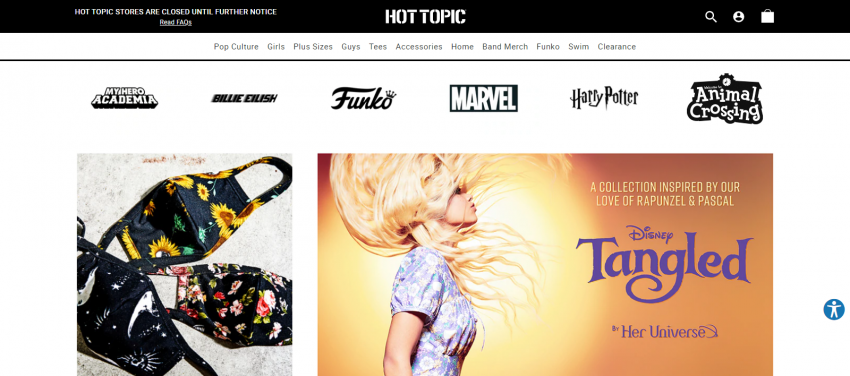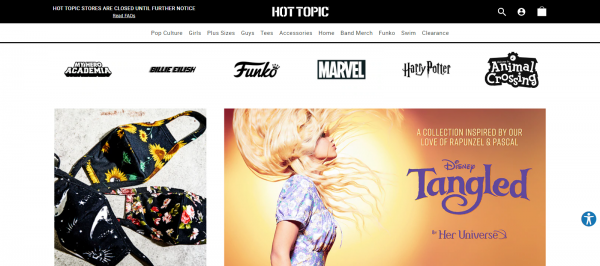 Now Hot Topic is no new name to counterculture clothing. Founded in 1988, they've been producing clothing inspired from rock music, video games, and recently, even anime, featuring items with motifs and characters from My Hero Academia, Sailor Moon, Naruto, and other anime series. Their website allows you to even narrow your search down to musical artists and bands, and popular searches include Billie Eilish, Melanie Martinez, Nirvana, Metallica and My Chemical Romance, among another indie, punk, alt rock bands and artists.
With their heavy influences of pop culture, they are extremely popular among teenagers and young adults, catering to an aesthetic that drifts from the norm and is viewed as "edgy" or "punky"; creating a niche many people are proud to associate with due to its uniqueness, and freeness of expression. Graphic tees, loungewear, accessories, collectibles are common finds on their website.
---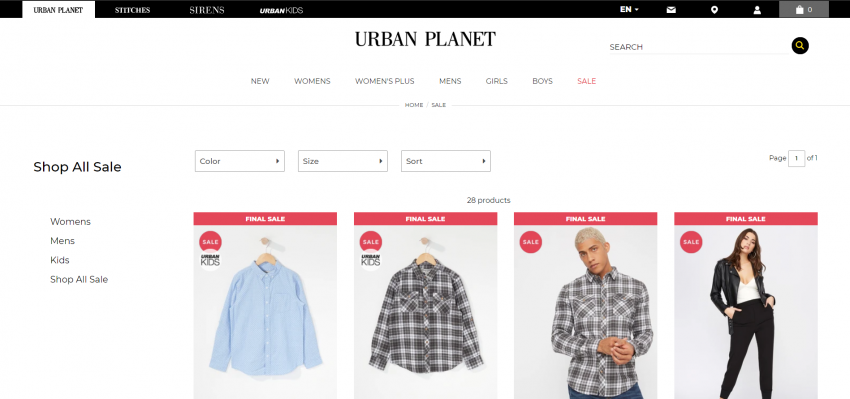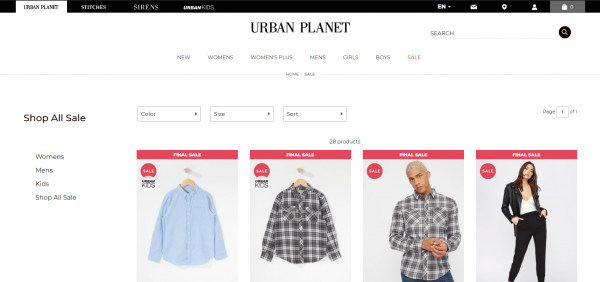 Next up on our list, we have Urban Planet, more similar to PacSun in its aesthetic, with the sheer amount of surfer vibes that shine through their website and clothing. With a lot of their emphasis on loungewear, beachwear, surfer-style tank tops, pastels and tie-dyes, Urban Planet does play its role as a breezy, beachy label. But, as the name suggests, they're "urban", creating streetwear styles that are always one step ahead of the fashion game.
Less punk and more pop, Urban Planet features brighter colors, trendy clothing, and preppy styles, a more conventional, Brandy-Melville-esque aesthetic. What makes us put them on our list here is their focus on creating an aesthetic relevant to teens and young adults, and also how affordable they are. And putting aside their general vibe, you will certainly find some of those punky pieces you're going for.
---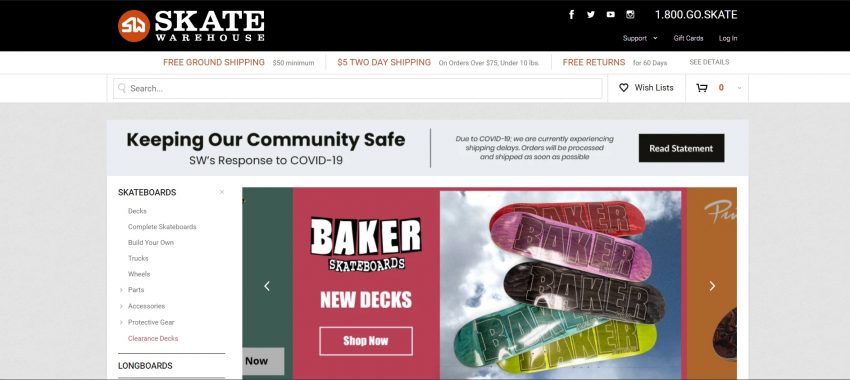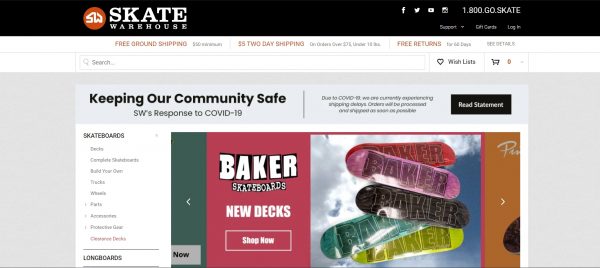 Second, only to Karmaloop, the brand that is super similar to Zumiez is Skate Warehouse. As the name suggests, they draw influence from the skater aesthetic, and their website has loads of punky, graphic skateboards along with streetwear that caters to the same style. With items from big brands in the skateboarding industry such as Independent, Spitfire, Santa Cruz, Primitive, Dickies, and even Vans, they sure have a big collection to choose from.
As their name suggests, they mainly are a skateboard-selling brand, featuring individual parts, wheels, skateboards, and even custom build-your-own skateboards on their website. Although, they aren't limited to just that. They also have their own loungewear, activewear, and skateboarding accessories like safety pads, shoes, etc. A perfect niche brand.
---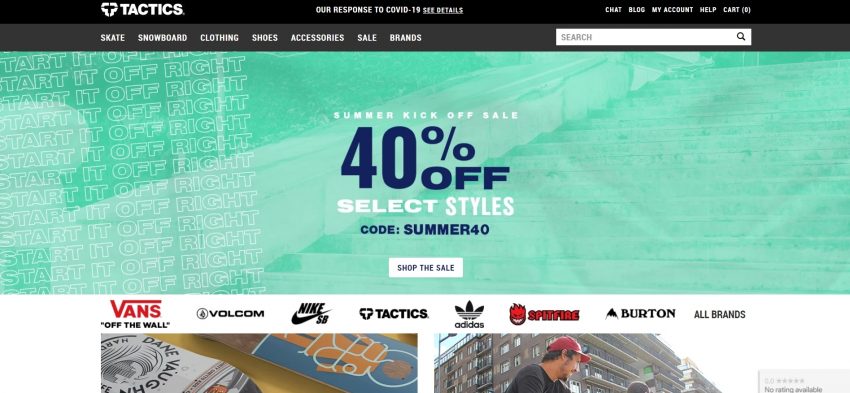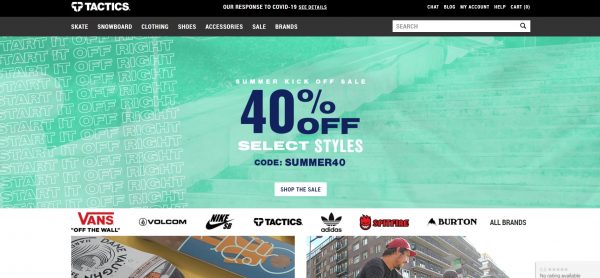 Similar to the Skate Warehouse, Tactics is another brand focused on providing quality skateboards and skateboarding accessories to its customers. They're even popular for their trendy streetwear which features hoodies, tees, shirts, from a variety of patterns and styles that all mingle together to form one skater aesthetic. Solid, muted colors, plaid, denim, and canvas are all common themes in their items. Their website seems to really play into the indie-punk aesthetic, but more peaceful that Zumiez.
While they primarily focus on skateboards, they also cater to people who are more interested in snowboarding, featuring near 2000 quality snowboards on their website, along with the necessary gear needed for the sport.
---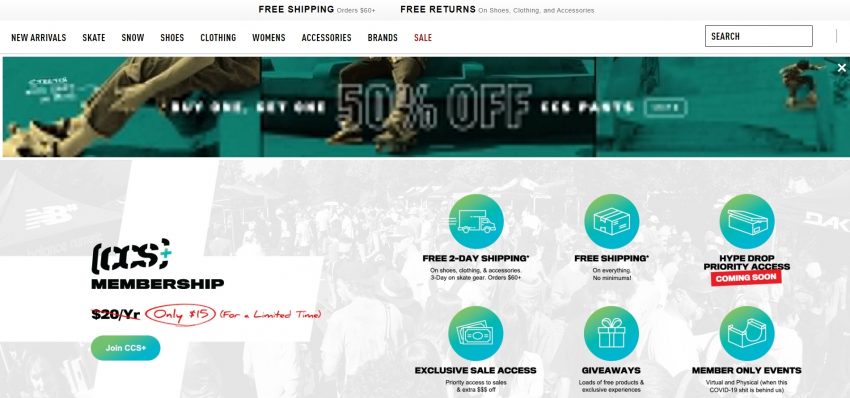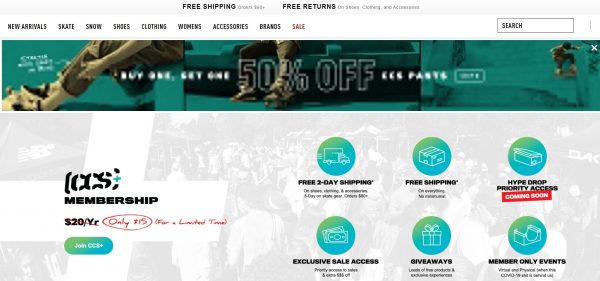 Last on our list, but definitely not the least, we're ending with a bang, with CCS Store. CCS is your one-stop destination if you're looking for anything related to skateboarding, snowboarding, or streetwear.
With their appealing website, which gathers inspiration from the classic skater aesthetic prevalent from the late 60s, they put forth items that cater to a niche audience. Their categories make it easy to find what you're looking for, with the bold titles of "Skate", "Snow", and more.
Their popular hoodies, tees, shirts, shoes, and backpacks perfectly round off the aesthetic they're going for with their deep solid colours, big logos with retro fonts, and comfortable yet trendy loungewear. They feature a number of brands including Nike, VANS, DC, Thrasher, Bones, Baker, and more, all big names in the trendy activewear arena.
---
And that brings us to the end of our list! Check out their websites and tell us what you think! Or if you feel like we've missed out on any classic brands and labels, let us know; we'd love to hear from you!