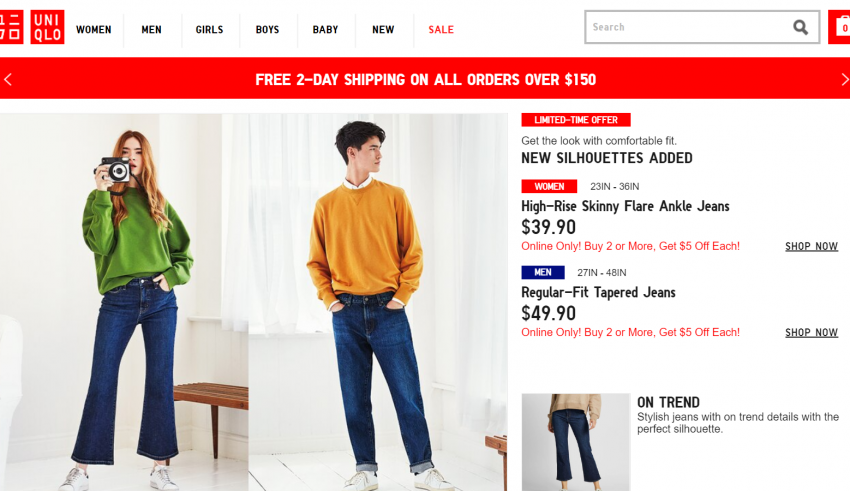 Would you believe us if we told you that Uniqlo was founded in 1949? Well, it's true! Uniqlo was started as a textile manufacturing company in Japan back in 1949, and over the span of more than 70 years, it has become a big clothing retailer that everyone's bound to know and have a few pieces from.
Uniqlo is known for their simple yet artistically versatile pieces, with their solid colours, classic yet flattering cuts, and clothing pieces that can be dressed up or down, letting the wearer project their own style onto the outfit.
But simple pieces aren't all that the brand has to offer; scroll down far enough and you'll find extremely unique pieces with interesting designs and patterns; real statement pieces that'll let your outfit speak for itself.
So, if you were wondering where you could find more clothing that fit into that aesthetic, don't you worry, because we've put together a list of brands that can help you achieve similar looks!
Here are the Best Alternatives to Uniqlo: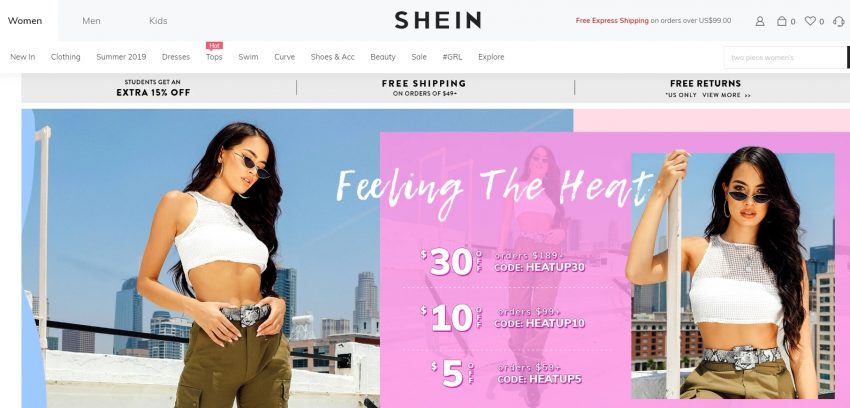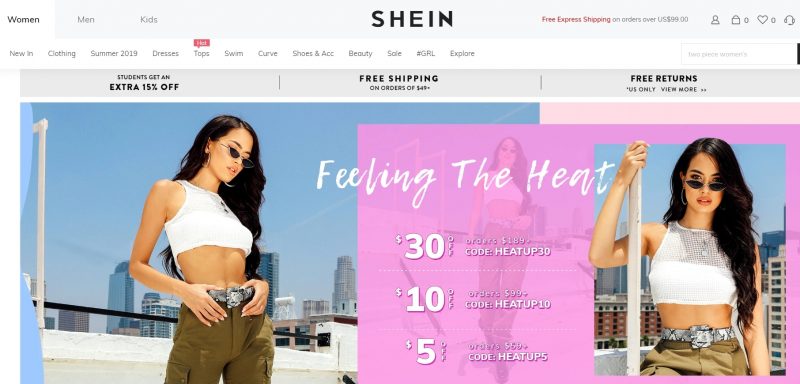 When hunting for online stores that offer stylish yet affordable clothing, Shein certainly tops the list. The online women's clothing store is based out of China. It is considered no less than an exotic boutique for women's apparel; only, it comes at a very affordable price range. Be it for a party or the workplace, special dates or casual brunches, Shein has got you covered.
No wonder, Shein occupies the top hotspots when it comes to stores like Uniqlo. The pieces offered on Shein are not just elegant and trendy, they are also very unique. The clothes are similar to super-expensive designer pieces, but as they are in a very affordable range, you can expect the quality to be a little low. Yet, customers are seldom displeased with their orders which are perfect for occasional wear.
Shop from Shein if you want to remain in the trend books. Shein is extremely popular in multiple countries these days and for good reason. Therefore, it deserves a mention on this list of the best online clothing stores like Uniqlo.
---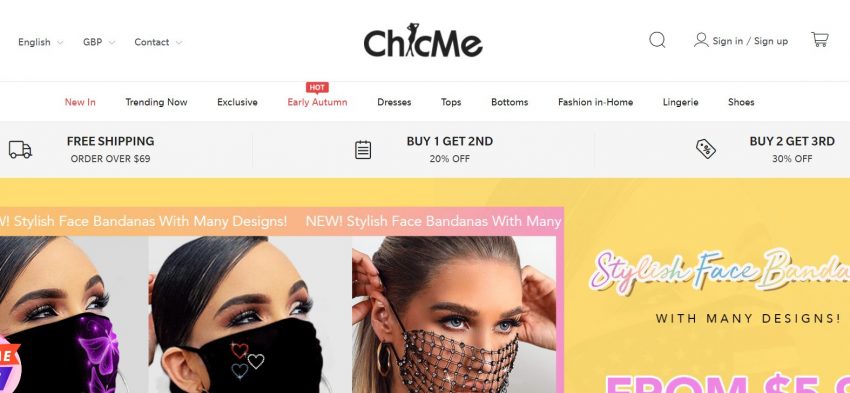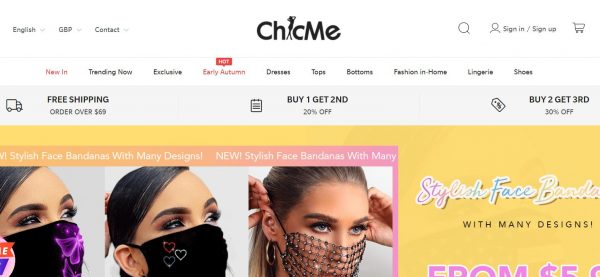 One of the best online stores for women in their 20s, ChicMe is a great alternative to Uniqlo. The online shopping destination is based out of America and has managed to gain lots of popularity because of its excellent products.
ChicMe has everything a fashionista needs under the sun – great designer-style clothes at affordable prices, the best accessories to glam the look and stylish swimwear to wear on the right occasion. The collections do not end here; one can keep browsing endlessly looking at the amazing catalogue of affordable yet elegant buys at ChicMe.
If online stores like Uniqlo are what you are looking for, ChicMe is the right place for a start. It is a great place for fashion lovers, and there is something for everyone. The discounts are attractive and the quality of the products quite fair compared to the prices they are available in. Happy shopping!
---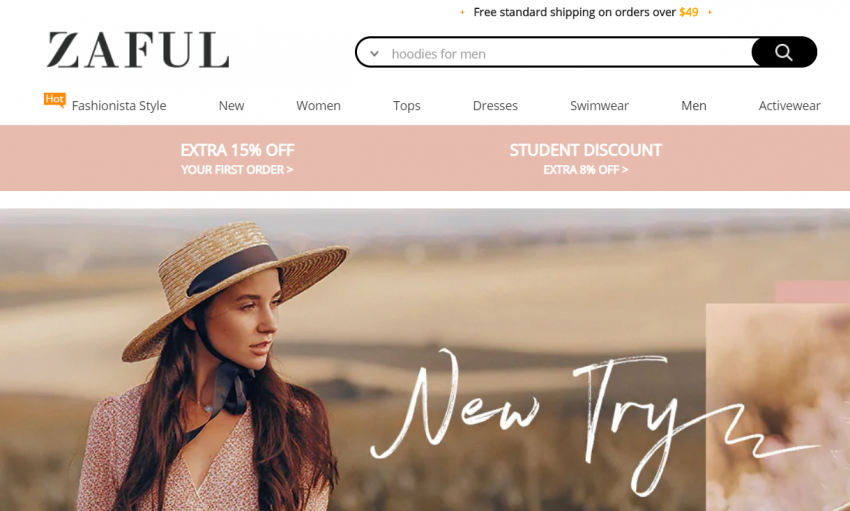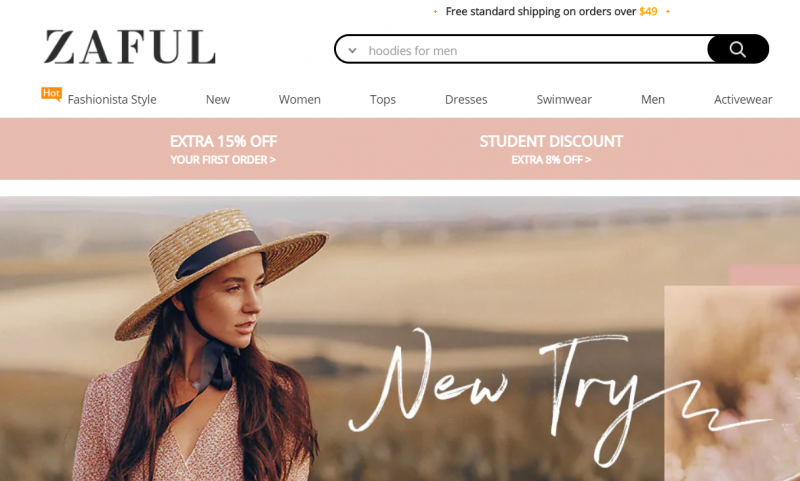 One of the most affordable online stores like Uniqlo, Zaful is a widely loved and popular destination. After all, with the kind of amazing discounts it offers on its products without compromising with their quality, it is bound to be on everyone's lips, isn't it?
Zaful is known to offer trendy, affordable clothing for both men and women. There are so many categories and labels to shop from that one is sure to get all starry-eyed. The range of elegant wear for all occasions is complemented by collections of sportswear and accessories. In short, Zaful is a one-stop destination for the budget buyer.
Besides, Zaful also almost always has attractive offers up its sleeve. It even gives out coupons from time to time, including to new shoppers on its platform. So, what are you waiting for? Rush and avail your coupons and offer immediately!
---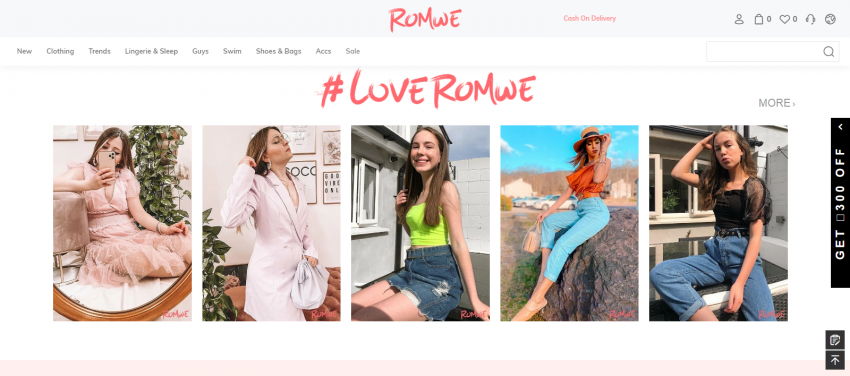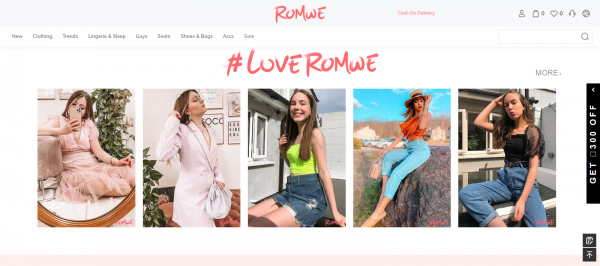 If you did not already know, the parent companies of Romwe and Shein are the same. This means the online store's products are more or less similar to Shein in terms of quality and style. If you are looking for stores like Uniqlo, Romwe is a good place to stop by.
Romwe's products are extremely stylish and trendy, thanks to their constant scanning of top designer wear. The clothes are very similar to these elegant pieces but come at a very handy price. Although the quality is not bad at all, it is still a notch or two lower compared to the original pieces. But hey, aren't you already spending much less on them anyway?
The high-rated platform has a history of living up to its reputation, whether in terms of delivery service or product quality. The online clothing store sees more than 200 daily new arrivals and collaborates with the best of brands around the globe. The crazy sales featuring on the store sometimes go up as high as 95%. There are multiple payment options and has a much easier return policy compared to others on this list of stores like Uniqlo.
---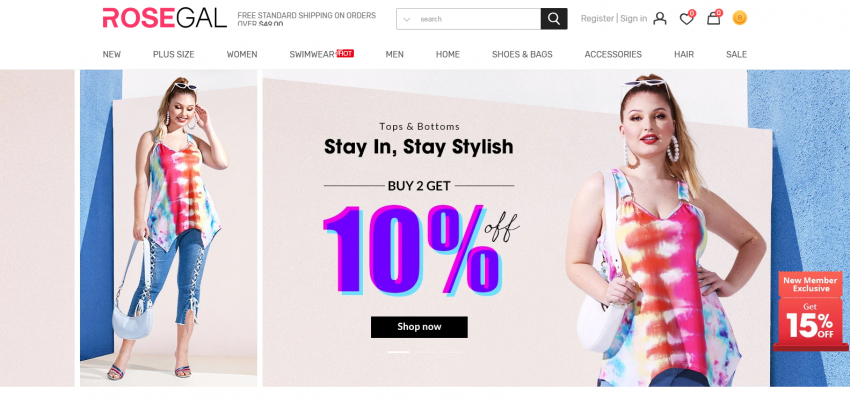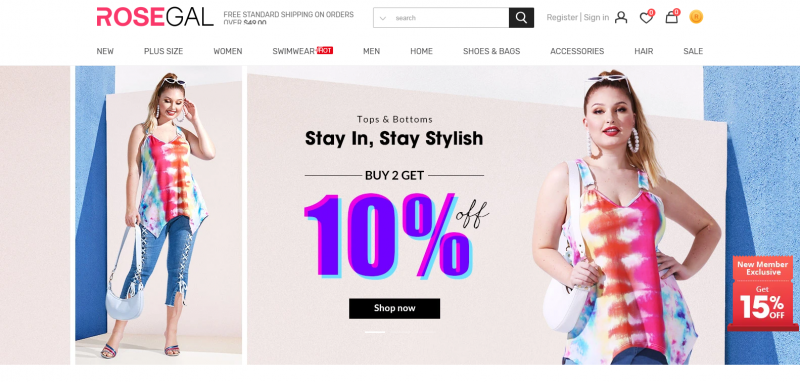 If you are seldom satisfied with the kind of dresses on online platforms because of your size, Rosegal is the perfect place for you. The platform has an enviable array of cute and feminine outfit options for curvy females. One of the few online stores like Uniqlo to have such an impressive array of plus-size clothing, Rosegal is a must-try.
Besides, the store is the perfect place to shop for different occasions all year round. Going to a prom? Rosegal has you sorted. Looking for a vintage piece to rock the themed party? There's no need to look beyond Rosegal. Trying to pick something out for the upcoming Halloween? Rosegal has it all in stock. It is almost as if God has answered our prayers with this lovely website!
---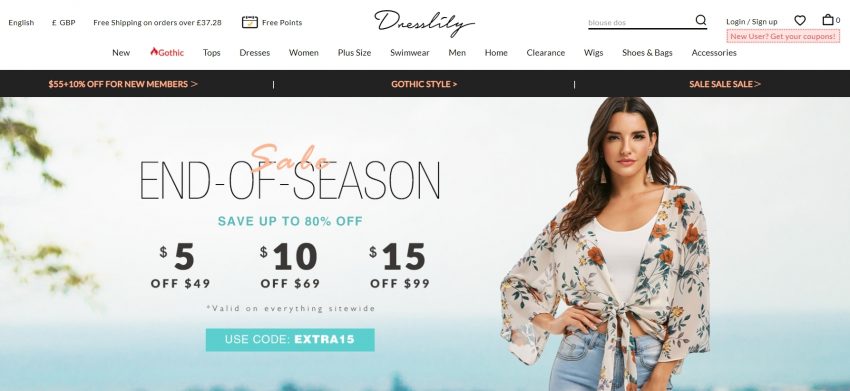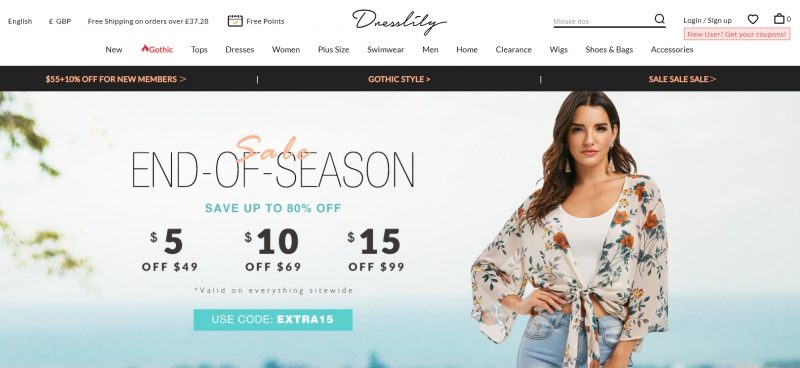 When looking for stores like Uniqlo, you are bound to come across the trendy online shopping destination, Dresslily. The chief reason to explore this store would be the crazy discounts they have to offer on all variety of clothing.
The company, however, is often in the news for glitches in their customer service. Having said that, there's no harm trying to explore the items for once, considering they are super affordable and with a huge variety. If you are ready to take a gamble and check this site out yourself, Dresslily is one of the best alternatives to Uniqlo.
---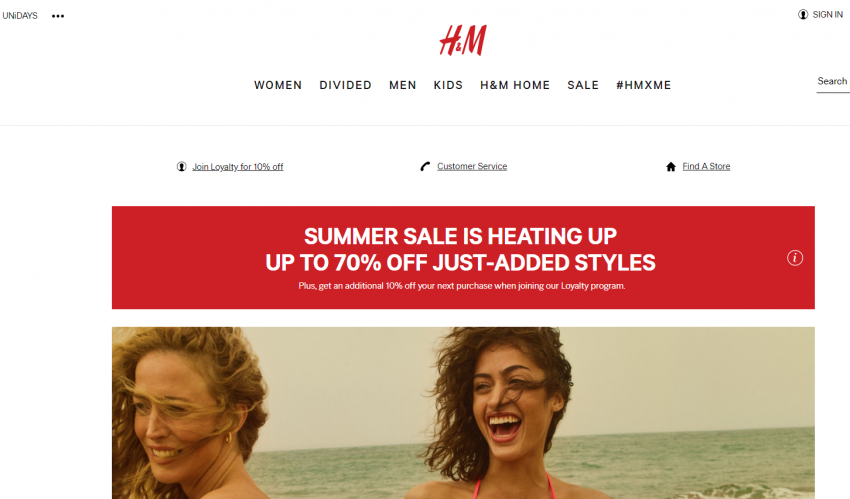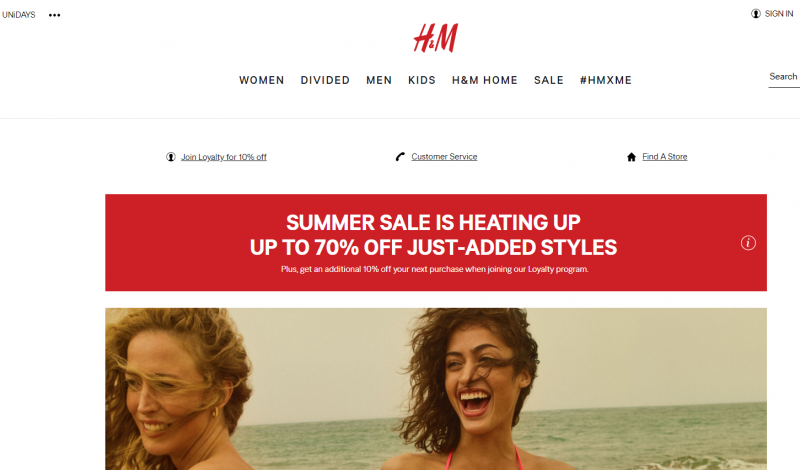 Now, H&M is no new name to anyone. You've shopped at an H&M, you have a number of pieces from H&M, and you probably love H&M if you like Uniqlo. H&M started as a fast-fashion retailer aiming at providing affordable yet quality formalwear to its customers.
Over time it has grown into a more wide-ranged brand with funky bohemian pieces, dark academia pieces, and straight-up fashion statements. And for that very reason it is the first on our list because apart from providing affordable clothing, it also has a wide range of items, ranging from the classic, simple, flattering pieces that are so big in Uniqlo, to the louder, unique pieces for those who like a little more experimentation and are willing to try to be a bit more daring in their styles!
---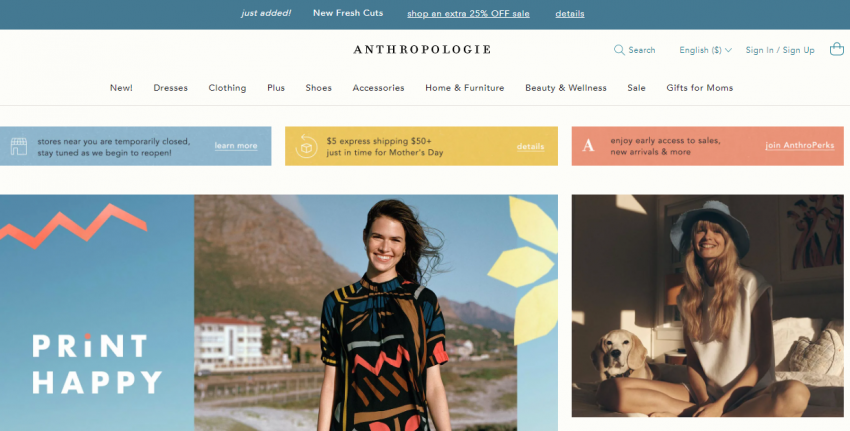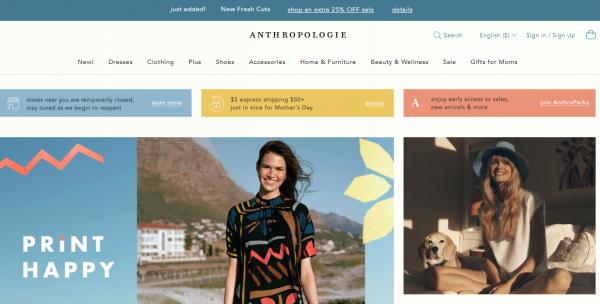 Next on our list is Anthropologie. While being on the more expensive side of the pricing spectrum, Anthropologie has a huge collection of clothing, shoes, homeware, and accessories. The style of their clothing is very similar to Uniqlo in its aesthetic, with the solid colors, pastels, and generally versatile pieces that can be used in an outfit as per the desired aesthetic of the wearer.
Anthropologie also features a wide variety of brands, which ensures that there's a little bit of something for everyone, and apart from that they also feature a lot of pieces from their own, in-house brand. Their chic, peaceful style speaks of a certain sophistication which makes their products even more alluring, and if you like Uniqlo, you're definitely going to love Anthropologie.
---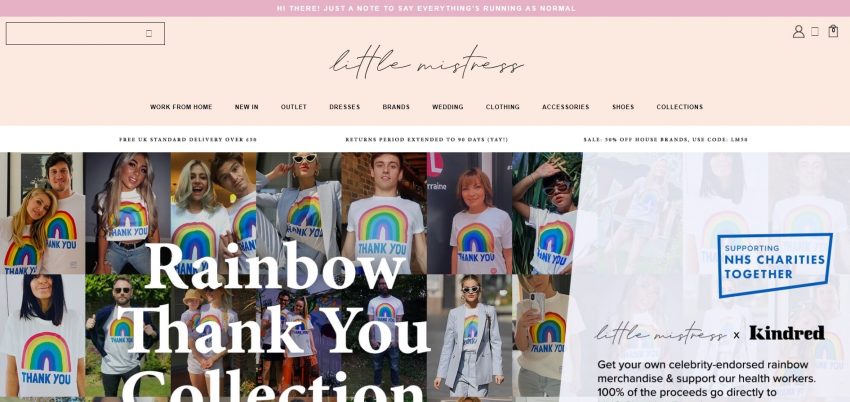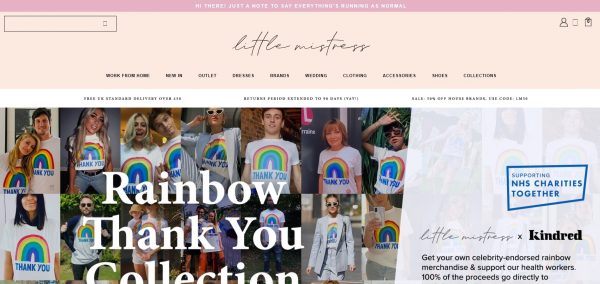 This next brand on our list is a much lesser-known one, but one that definitely needs more recognition because of the absolutely lovely clothes they have. A women-oriented brand, Little Mistress aims to get the biggest trends on the catwalk to your home by making them affordable, and easy-to-wear-and-style. Their clothes are chic, and ooze femininity that is graceful, powerful, and so, so beautiful.
Ranging from high-fashion, glamourous partywear to picnic-in-the-gardens, from comfy loungewear to dresses fit for elegant weddings, Little Mistress has it all! And through all of this runs the same aesthetic that fuels Uniqlo: classic versatility. So, if you want a more feminine spin on things, head on over to Little Mistress for a step above the aesthetic we've all come to love so much!
---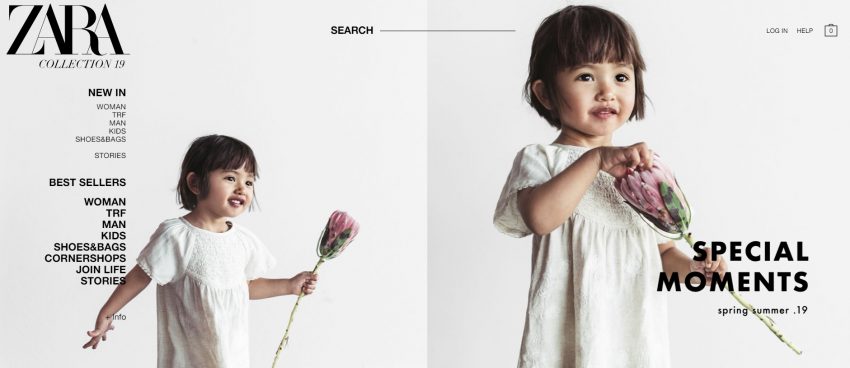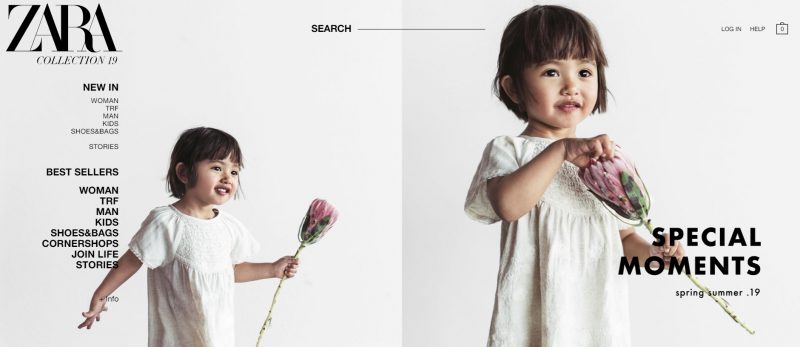 Everyone, and I repeat, everyone has heard of Zara. Producing collection after collection of clothing that ranges from power workwear to unique statement streetwear to partywear fit for New Years' Eve, Zara pretty much gives you something for everything.
You can find the simpler, quiet yet sophisticated pieces as well as the eye-catching, head-turning pieces that you can try if you like some experiments. The range is pretty similar to Uniqlo's in that they give you something form every bit of the clothing spectrum.
With clothing for men, women, and children, Zara has a little bit of something for everyone, which is probably why it's one of the most popular fast-fashion clothing retailers out there. While it is on the more expensive side for fast fashion, and also the highest retail polluter on the planet, we really can't let this one go.
---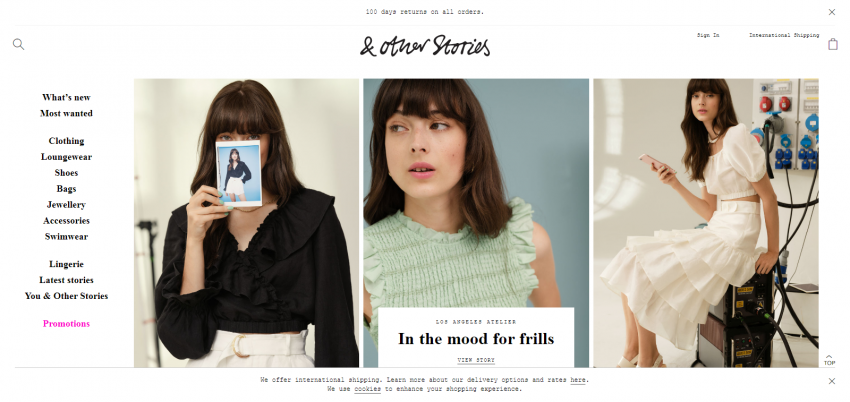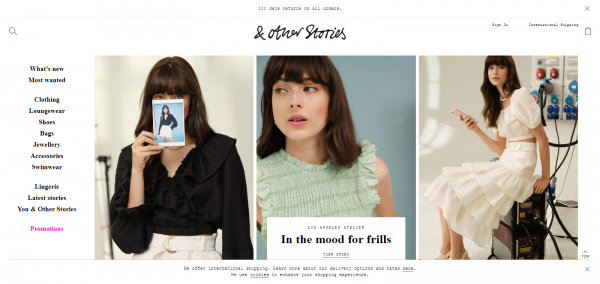 & Other Stories is yet another brand that is not as well known as it should be. Providing clothing for women, & Other Stories is a sophisticated, elegant, brand that houses collections from three design ateliers based in Paris, Stockholm and Los Angeles. All their clothing pieces breathe quiet beauty.
With unique silhouettes, & Other Stories combines new cuts with classic pastels and monochromes, creating something that is both muted and eye-catching at the same time. Quite like the general vibe of Uniqlo.
Pretty similar to Little Mistress, & Other Stories provides clothing for a number of occasions, but while Little Mistress has more of a fun, floral vibe, & Other Stories is more subdued. But subdued definitely does not mean boring because their clothing is far from that! Check them out, and find out for yourself!
---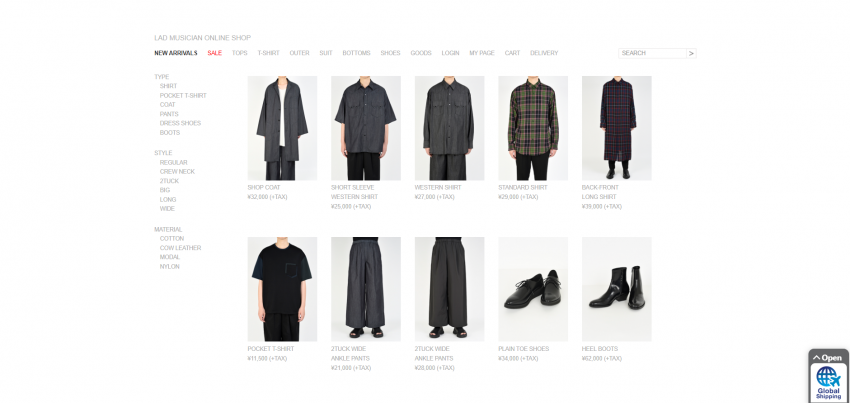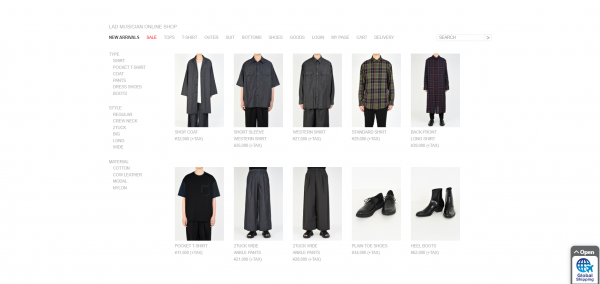 Since Uniqlo is a Japanese brand, we had to include a couple more Asian-owned labels that have a similar aesthetic, and first on our list is Lad Musician, another Japanese label that aims at providing contemporary men's fashion and streetwear. While Lad Musician is definitely not everyone's cup of tea, what with their super unique designs and silhouettes that are fit for one of the five main fashion capitals of the world.
What made us put them on our list is these very unique pieces, just in case you're someone who's more drawn to the more interesting clothes in Uniqlo. Because if you are, here are some more pieces that will help you on your journey of experimentation!
---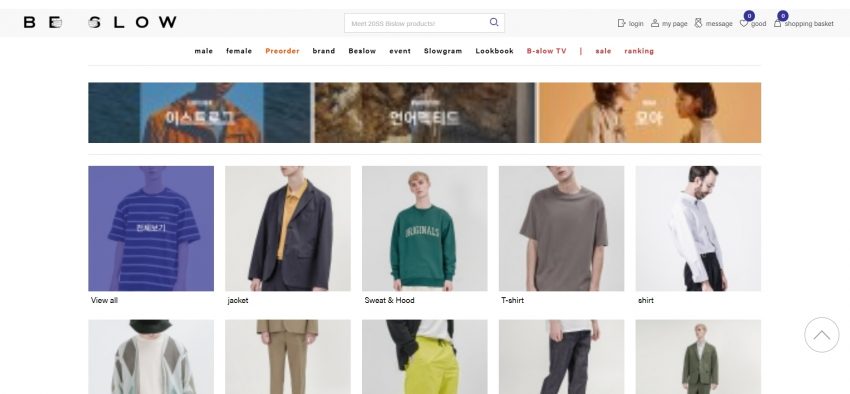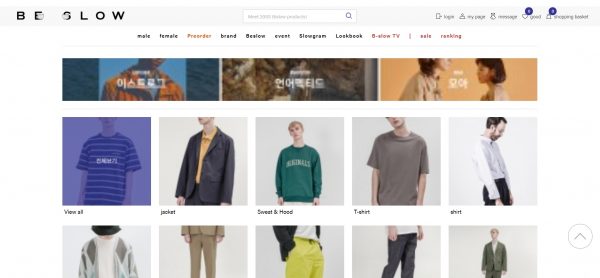 The second last one our list is the Korean-owned brand, Beslow. While originally started with as a brand-oriented towards men's fashion, it now has a category named 'female' which has a huge variety of women's clothing! With their versatile, trebdy pieces, one can definitely add a little oomph to their outfits, all while remaining true to their own personal aesthetic.
From super trendy streetwear to interesting workwear cuts, Beslow provides an aesthetic very similar to Uniqlo's and if you find yourself shopping at Uniqlo very often, check Beslow's website out for a pleasant surprise and a whole lot of inspiration to add to your wardrobe.
---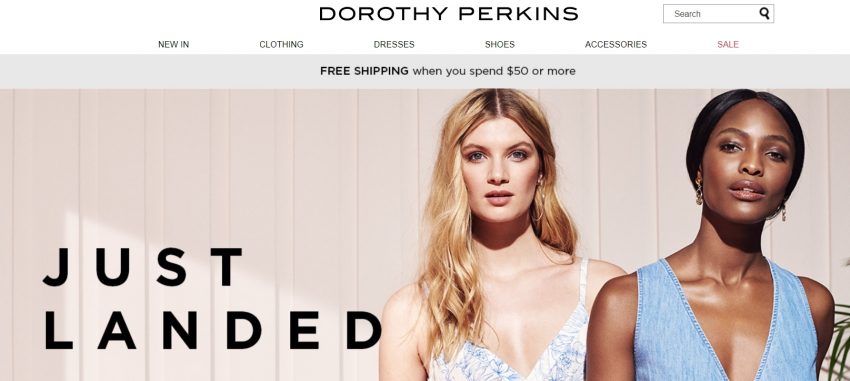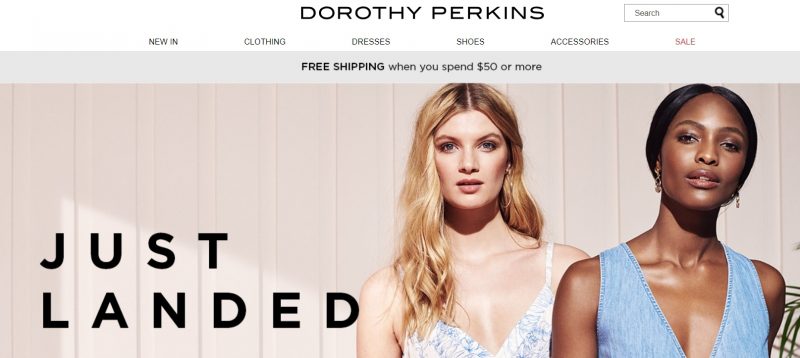 The last one on our list is a brand that has been around for more than an entire century! Founded in the United Kingdom in 1909, Dorothy Perkins has expanded to a multinational fashion retailer, aimed at providing quality clothing for women, by curating a collection spanning across a number of brands, as well as their own label.
Dorothy Perkins provided affordable clothing to women which does not in any way compromise on the quality and durability of the items. Perfect for casualwear, going-out clothes, and shoes, Dorothy Perkins ensures that everyone has a niche they can fit into on their website!
---
And that concludes our list of stories like Uniqlo! If you feel like we missed out on any great stores, let us know, or simply let us know what you think about these ones because we'd love to hear from you!