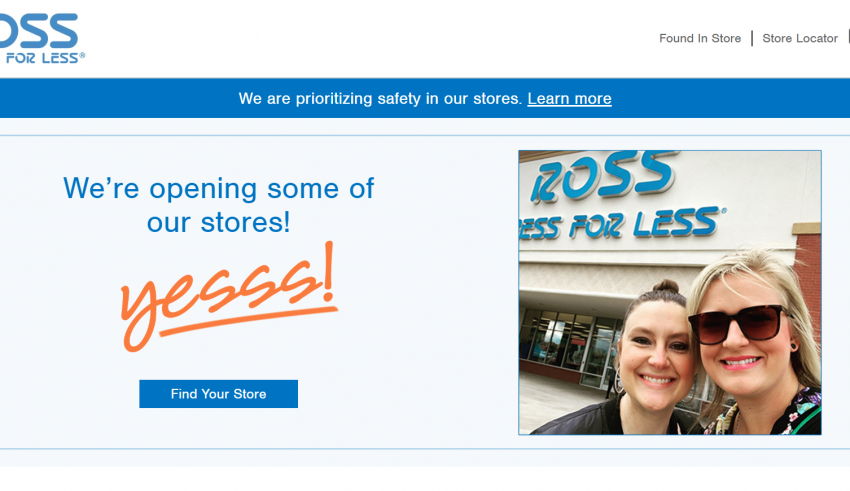 Imagine yourself walking down the street, wearing the sassiest deep maroon dress ending just an inch above your knees. You have paired it with a white coat on top and a pair of Jimmy Choo black strappy pumps along with a Salvatore Ferragamo pair of the sleekest, cat-eye sunglasses. You hold on your arm Valentino's custom-designed gold and black handbag and your fingers adorn the biggest rocks.
Your hair is done up in an Audrey Hepburn bun and as you walk down the street, heads turn, cars stop midway their runs and the world stops to let you pass by, engulfing itself in your beauty. Its just like time has stopped midsentence to let YOU take the center stage. 
And that is the power you can wield even in reality, solely by dressing up! Dressing up without burning a hole in your pocket! And what better place than Ross- the one store we can always rely on for the best brands and designers at the cheapest prices! 
So if you are looking to expand your wardrobe from Ross, then read on! We have compiled a list of off price discount stores like Ross, if not better most times! 
Here are the Best Stores Like Ross: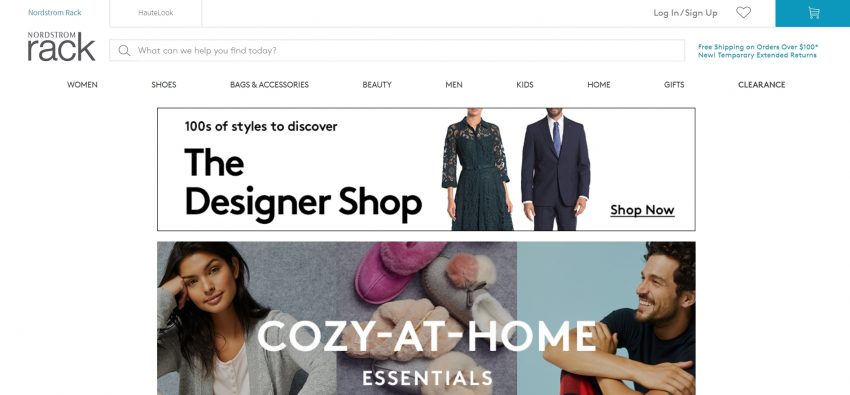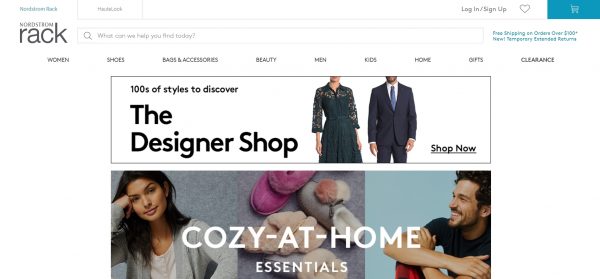 Nordstrom Rack gives serious competition to retailers like Ross and Marshalls, with its top of the line items. They mainly host its from Nordstrom itself which could not be sold in the mainstream stores at extremely reduced prices. They even hold products from different brands such as Calvin Klein, Democracy Jeans, Lush, and Kate Spade among others. They offer the most high-end brands, difficult to find at Ross or Marshalls, at the lowest prices! 
A trick to shopping at Nordstrom Rack is to look for the $0.01 items! Yes, there are great products for $0.01. Usually these items are to be placed in the 'Last Chance Sale' with no returns or exchanges but occasionally a salesperson will forget to put it there and voila!
Not known to many customers is the fact that Nordstrom Rack also offers alterations right there in the store, so when you exit it, you have saved a fortune AND you have the perfect dress with you, no need to run around getting hems trimmed or the waistline fitted! Nordstrom Rack is perfect for the collegiate who wants the styles and the brands but does not want to spend an arm and leg on it! 
---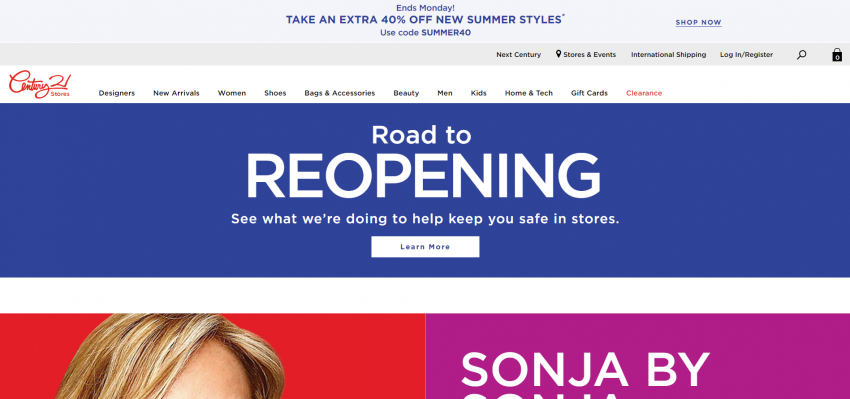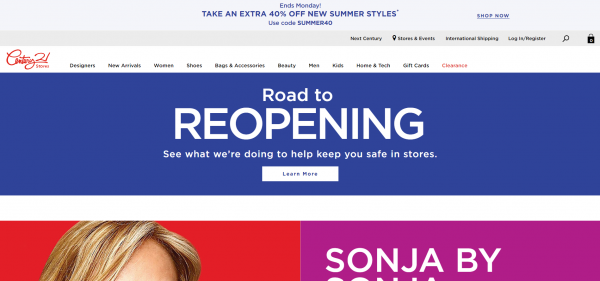 A sacred space for tourists, Century 21 offers designer products/ famous brands at extremely low prices. Though their products are overstocks, closed deals and of the last season, their prices make up for it all. There is a reason it sometimes becomes difficult to even enter the store because of the hundreds and thousands of tourists and locals alike hunting for the best bargains with the eyes of hungry wolves. 
Therefore, there are certain times with each store when it is the least crowded and the easiest to shop- so be sure to check it on the net before you go. 
Century 21 is a religion for all those who have sworn their lives on Ted Baker and Salvatore Ferragamo but haven't yet become the millionaires and billionaires they see themselves as. 
So go and shop now! The newest collection is probably being snatched, pulled, and pushed away by crazy shoppers are we speak. 
---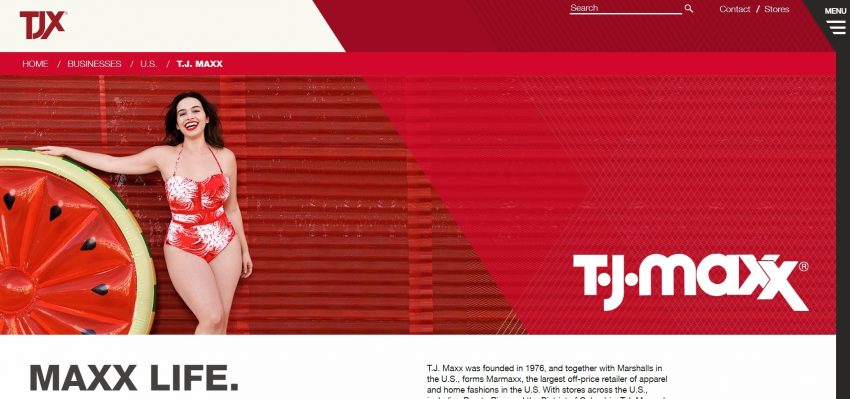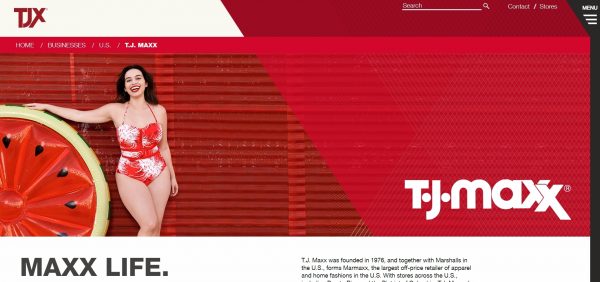 One of the most popular names in the country and Marshall's sister outlet, together known as Marmaxx, these two are surely the biggest competitors to off-price retailers like Ross. 
TJ Maxx is a treasure trove for every diva and fashionista in town, you should only know where to find the key- The Runway at Maxx. Among the thousands of products available at every TJ Maxx, there always a few hundred usually available at The Runway, most difficult to find and yet the most fabulous and gorgeous at the biggest bargains. 
Kate Spade, Ralph Lauren, Jones New York to Missoni, Calvin Klein, and Nike- there is nothing that TJ Maxx does not have. 
So if you want to go to Kleinman's, the classic bridal store in Friends (The one with the cheap wedding dress) where Monica bought her gorgeous wedding dress (at the greatest bargain ever), we think TJ Maxx just might be the place for you! We even suspect it might be the inspiration behind Kleinman's.
---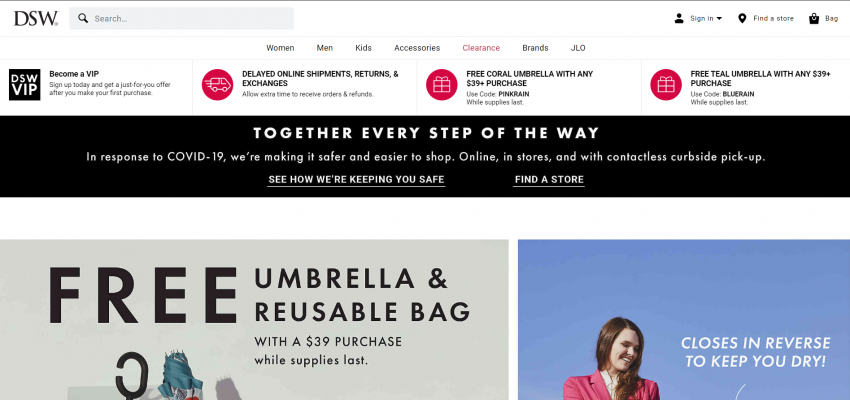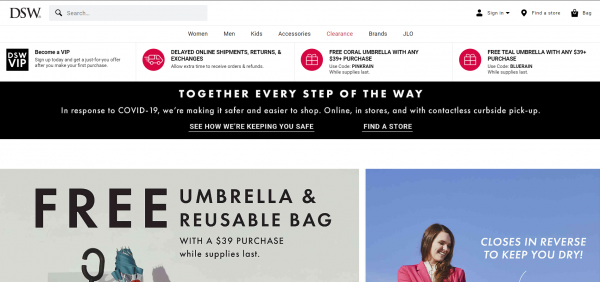 DSW is possibly one of the best stores to get high end branded and designer shoes for less, so much so that people often assume its name to be Discounted Shoe Warehouse. 
Their shoe collections are bigger than anyone and everyone! So whatever shoe type you are looking for, with whatever fancy name, they have it. And the one thing DSW proudly flaunts to its customers and competitors is the fact that all their products belong to the ongoing season! Because DSW just doesn't do 'last season'! 
You will also find specific collections of purses, hats, scarves, and socks. And if you like them at Ross, you will love the ones at DSW! 
---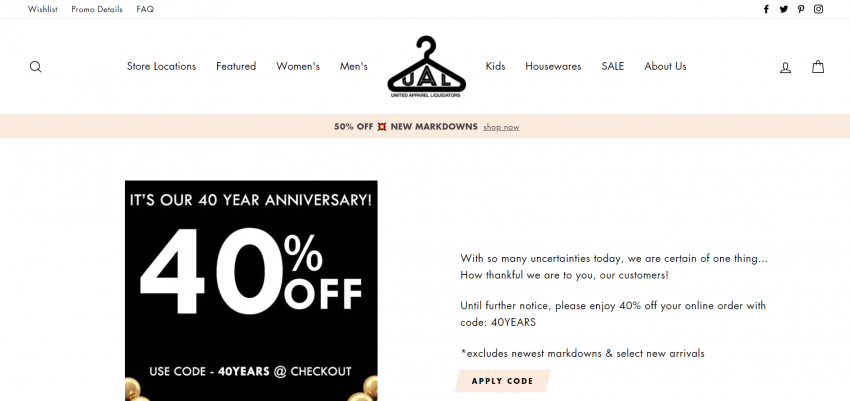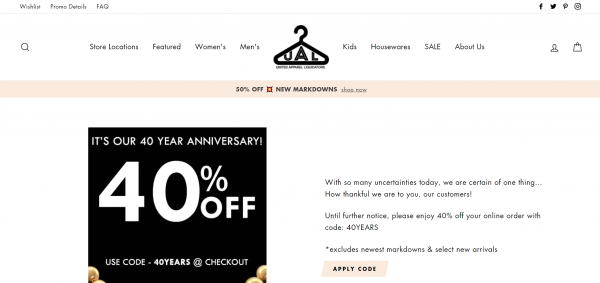 Called by the New York Times and multiple other media outlets as the 'Best Kept Secret in Fashion' and included in the list of 'The World's Best outlets', this small chain of stores beats Ross or any other big bucks chain by a long shot.
UAL is a chain that specializes in designer clothes worn by the richest 1% in the world. While it maybe easy to find Steve Madden or Kate Spade at Ross or TJ Maxx, UAL gives you Prada, Gucci and Ralph Lauren at 50-70% off. Women have often been found experiencing nauseating sensations and dizziness after looking around the store and then finding their prices!
Cleverly located between large buildings, UAL can be easily mistaken for a small Chinese restaurant from the outside and that we guess is the trick- to drive away normal shoppers and keep it open for only the most exclusive customers, who know about it and have flown miles to come and shop from them. Crazy Rich Asian vibes much?! Only you don't have to be crazy rich! 
---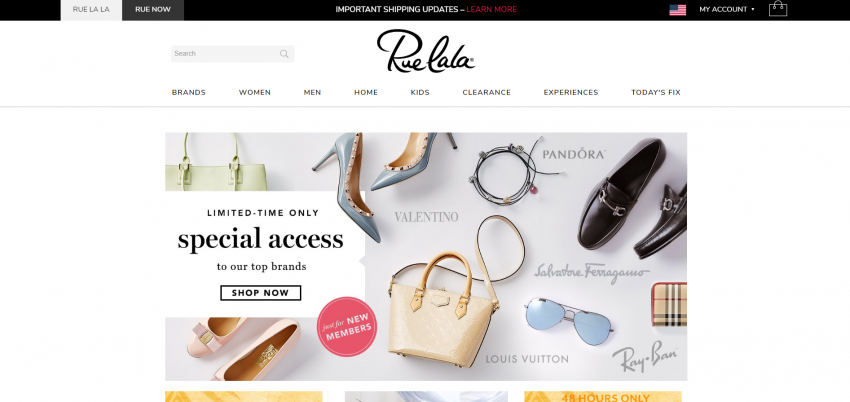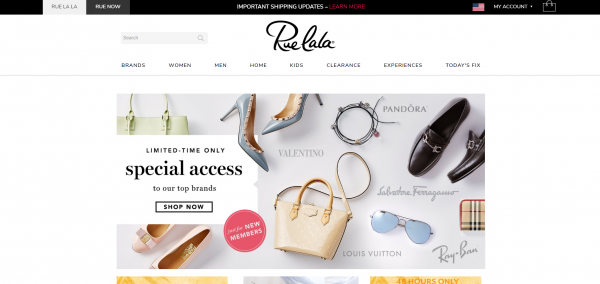 This store is sure to make you go Ooh La La! With its wide range of products, from women, men and kids' fashion to home décor, travel, Rue La La is a one stop destination for all those looking to turn their lives around and adopt the branded/ designer lifestyle they were always meant to have. 
With a stamp of authenticity, they often hold sales focused solely on the most posh brands like Salvatore Ferragamo, Louis Vuitton, Valentino and Ray Ban and that too with discounts upto 70%. 
It is most certainly the perfect place of fans of Devil Wears Prada. There is no one where else on the planet that shouts 'Miranda Priestly' (with discounts) than Rue La La. 
---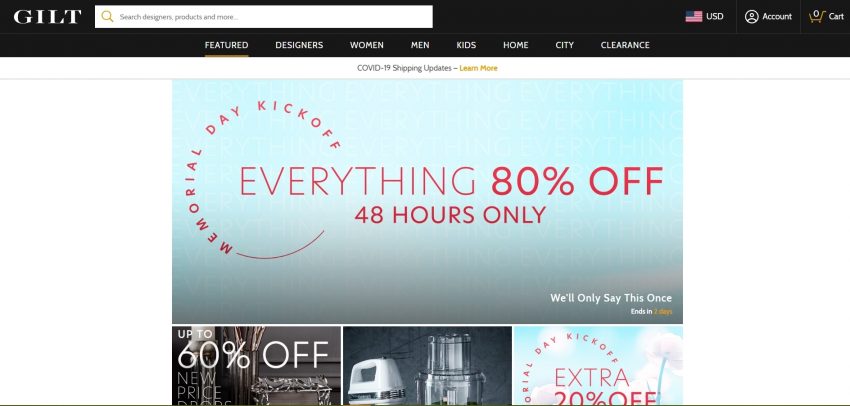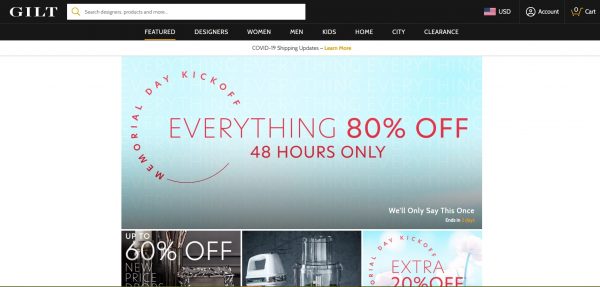 One look at Gilt's website and you shall not be guilty of stumbling here, that's assured. Giving the poshest, expensive vibes and screaming money at the top of its lungs, Gilt sure knows how to turn tables around.  While its products might be the best in the market and of the most extravagant designers of Hollywood, its slashed prices might just make your eyes pop out.
They offer everything from women, men, kids fashion to luxury home décor, and one of a kind travel experiences. Once the biggest thorn in the side of Rue La La, today Rue owns Gilt. Though both Rue La La and Gilt don't offer price cuts as enormous as TJ Maxx or Ross, they have their advantages- the usually sell products that are of the best quality and are so not Last Season!
So if you think Gucci and Burberry you deserve to adorn, then Gilt is your religion. Go and embrace it with all your heart, mind and soul! 
Go and shop now!  
---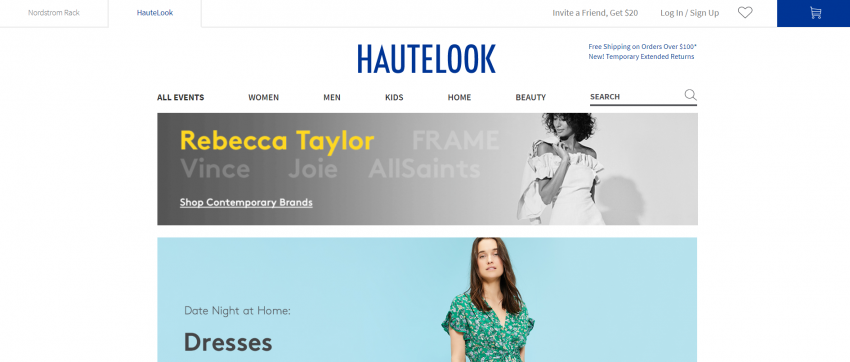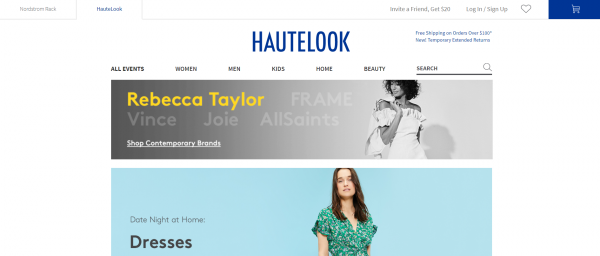 Owned by Nordstrom itself, Hautelook is most certainly adept at giving you the Hauttest Looks of the runway. From the chicest necklaces to the sassiest pumps, they have everything, but not for long! Every morning Hautelook hosts flash sales and limited time events! 
Hautelook hosts the more luxurious brands and designers in comparison to Nordstrom Rack. So if your boss asked you to go to that classy NYC party and you can't afford a five thousand dollar dress, then Hautelook is just the place for you- to wear what you want and at whatever budget you want! 
Hautelook, being a website, also has an upper hand to discount stores like TJ Maxx, Ross who pride themselves on 'no frills' and are only fish markets when you enter them.
---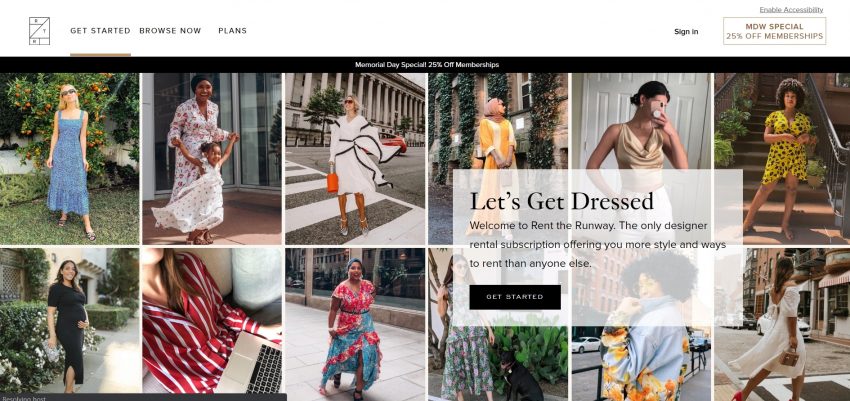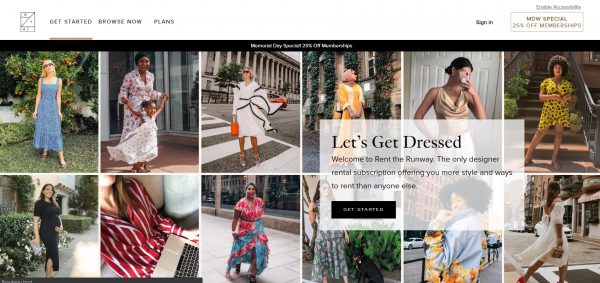 Rent the runway is like the world's best library, only for designer dresses and accessories. If you believe Ross, Century 21 or even UAL can't solve your designer/brand life crisis, and nothing short of Meryl Streep and Anne Hathaway's clothes works for you, then Rent The Runway is your sanctum. They allow you to rent clothes for a short period of time or subscribe to a rotation of clothes every month, thus, helping you to wear designer apparel at a fraction of the cost. 
Customers can visit any of Rent the Runway's five stores, work with a personal stylist, and either take items directly with them or book dresses and accessories for future events. 
Go and order now, because you have the right to look like Miranda Priestly, none the less! 
---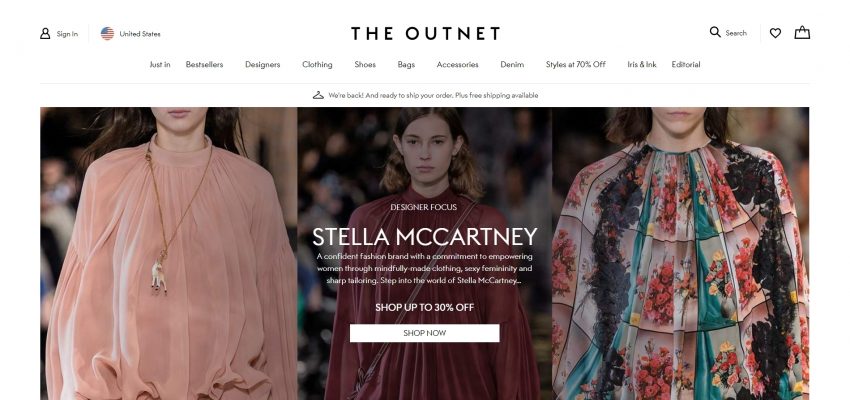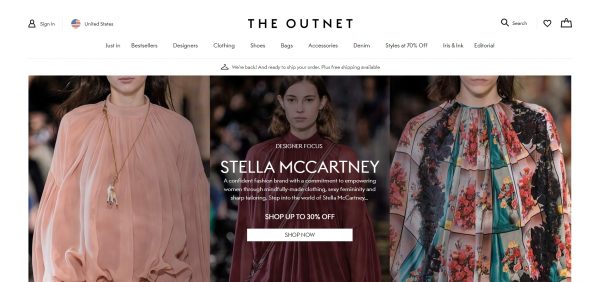 Giving Vogue-esque feels, The Outnet occupies the uppermost tier in the discounted fashion industry. Rather than focusing on fash fashion, The Outnet sells the most coveted items of the previous seasons.
Its collaborations are much too look out for such as Oscar De La Renta, Dolce and Gabbana, Delpozo, and Christopher Kane. With these names alone, one can understand that The Outnet does not simply cater to fans of Kate Spade, it caters to the fans of the 'Met Gala' designers!
They were the first ones to change the face of the discount fashion industry- from the 'no frills' approach to the luxury, designer approach, and this has been their crowning glory all throughout! 
---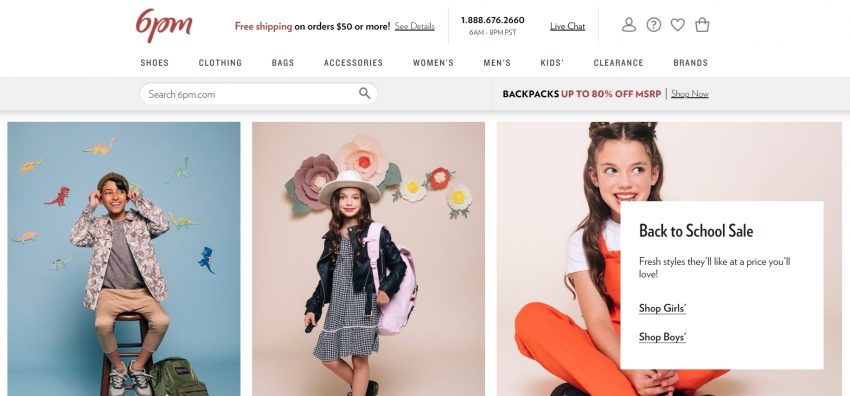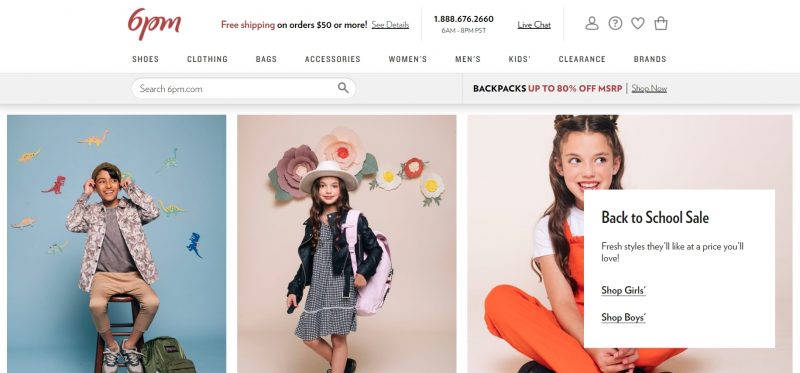 This site is truly for all- for the new graduate or collegiate who wants the trendiest at the lowest prices and for that lookg for the biggest brands at the cheapest prices! 
6 pm has a separate section associated to brands and designers such as Giorgio Armani, Stella McCartney, and Versace among others- all upto 80% off. 6 pm has features that allow you to browse designers according to '% off' and even according to occasions. 
There is nothing you will not love about this site! Go and shop now!