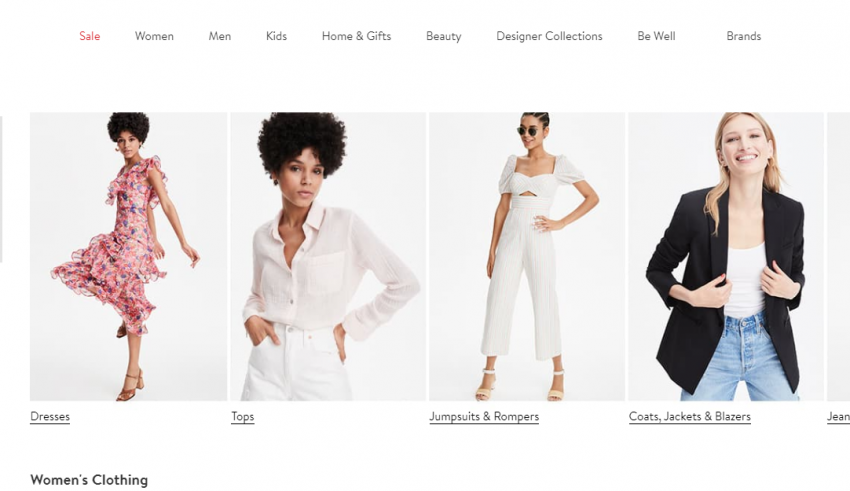 Nordstrom was a little shoe store that was started in 1901, and over the course of more than a century, it has become one of the most popular high-end departmental stores in the US. Curating a collection of items (clothes, shoes, jewelry, accessories for men and women alike) from a number of designer brands, including Gucci, CHANEL, Tory Burch, as well as brands like VANS, Nike and Birkenstock, Nordstrom has a lot of variety within, ensuring that everyone has a niche they can fit in with. Along with these brands, Nordstrom also features a number of their own in-house brands and labels that only add to the variety that people so love at Nordstrom.
That being said, Nordstrom is definitely pretty expensive, even apart from the designer collections they feature, and if you're looking for an alternative to Nordstrom, or simply if you want to try something new, we've put together a list of brands and stores that you can check out!
Here are the best Alternatives Of Nordstrom Stores: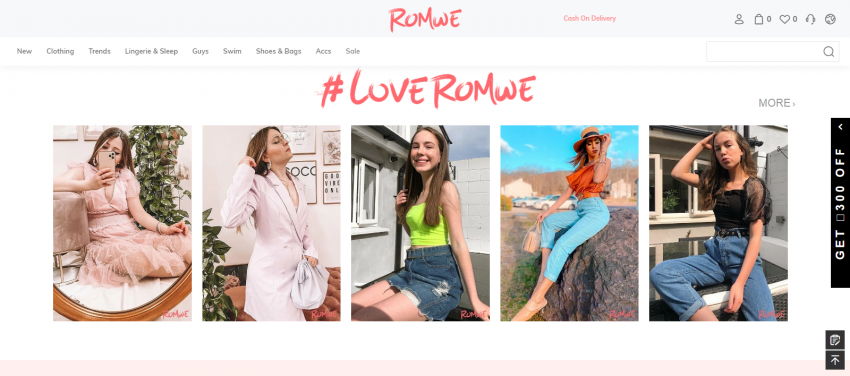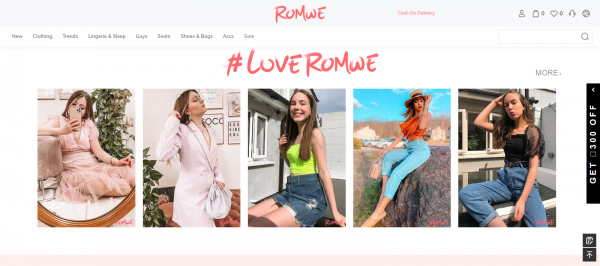 Another alternative for Nordstrom could be Romwe. This store is very similar to Shein when it comes to the style and design of the products. After all, both the stores have the same parent company. The products sold by Romwe are generally cheaper than that of Shein and the quality of clothing is the same. They have regular sales and discounts and free shipping for orders above $15.
It has a decade of experience in this market and has stayed relevant due to competitive pricing and good quality.
---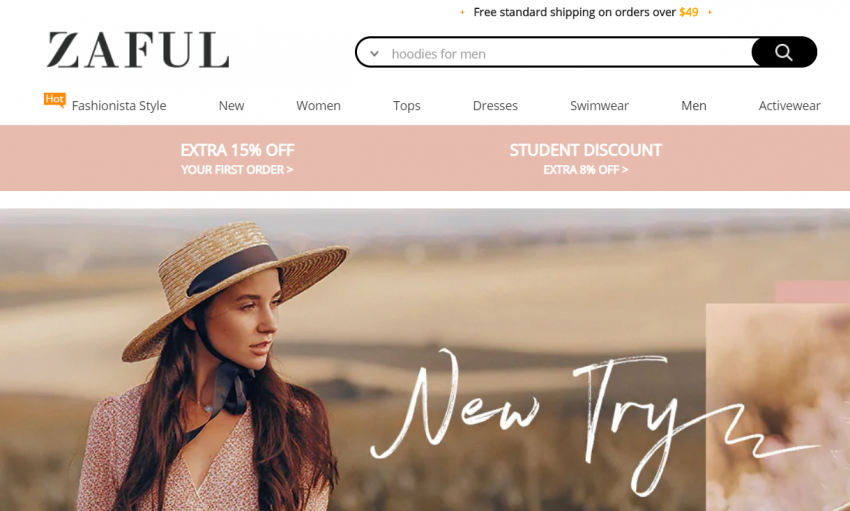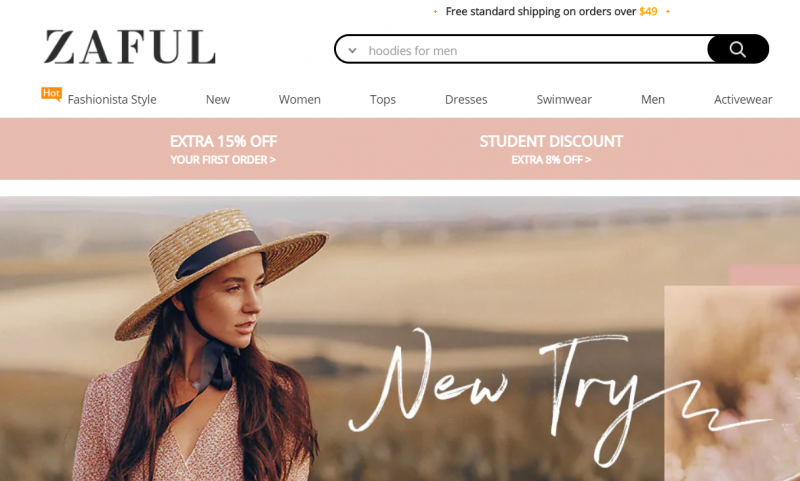 Zaful is a popular choice for many online shoppers for fashionable clothing and accessories. It is a fast-fashion retail shop and is owned by Hong Kong-based Wiseon E-commerce Ltd. You will find both menswear and womenswear in this store.
They have trendy and edgy fashion apparel at very affordable rates. The selection is huge so you can choose multiple different types and styles. This store often collaborates with popular influencers to promote new clothing lines and is quite popular in the world of social media.
---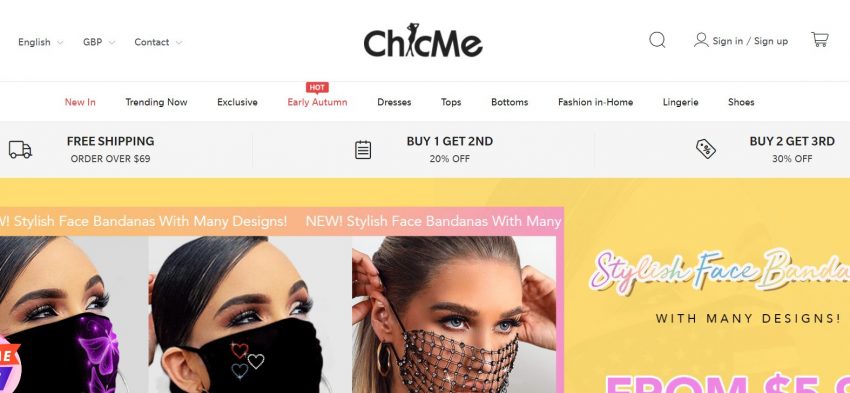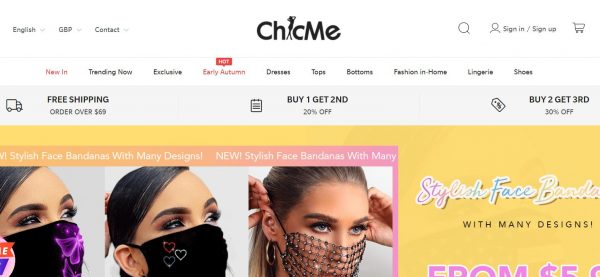 Chich me is another good choice for people looking to explore the newest trends when it comes to womenswear. This store has been around for some time and claims to be unique in its approach. Chic Me is focused on women's fashion be it clothing or accessories. It has more than 100,000 styles and hundreds of new styles are updated on a daily basis.
Chic Me claims that the price will be generally 50-70% lower than the local. They hold regular sales and give many discounts to help clients save a few bucks.
---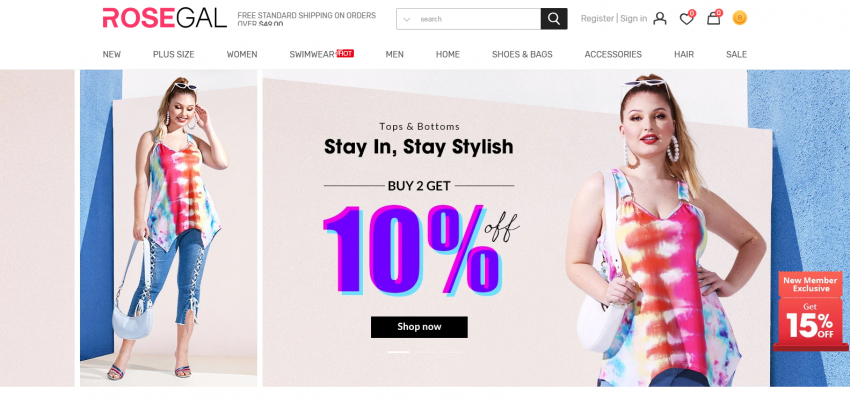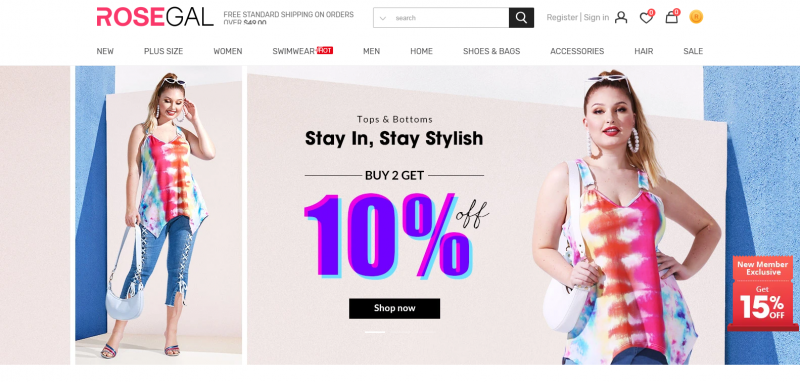 Rosegal has both menswear and womenswear. This store also has an attractive collection of products with a variety of designs and styles. The store is the brainchild of a bunch of friends who were passionate about fashion.
One thing that Rosegal does differently is that it has dedicated a special section for plus size clothing. Plus size women often have difficulty in finding products geared towards them. On Rosegal this process is easy. Look out for sales and discounts to save extra on your purchases.
---
Another good choice for affordable fashion is Dresslily. You can buy some good-looking vintage fashion at this store. This store has also added a special section for plus size clothing. Dresslily offers a bunch of discounts with sections dedicated for 70% off, 50% off and 30% off. You can even choose to shop for products under $10.
We also liked the selection of accessories that they have on the store which includes jewellery, scarves, buckles and more. They always have special collections of seasonal dresses like Christmas special Halloween special etc.
---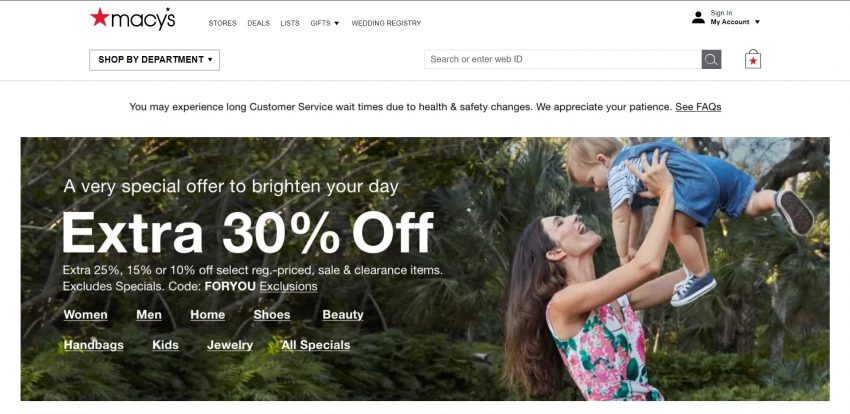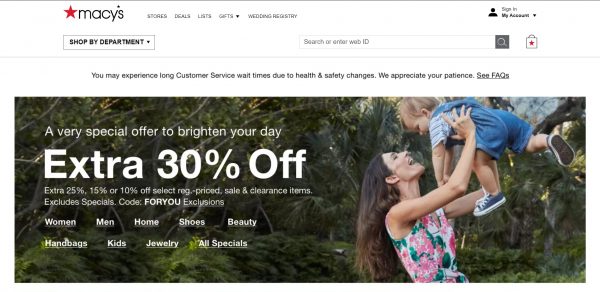 When you think of a chain started in 1858, you wonder how it hasn't run out of popularity yet, and Macy's is the epitome of a brand that has only gotten more popular with time. Although the up and coming websites do give it a run for its money, we can't deny the sophistication and charm that comes with a good old Macy's store situating in the streets of New York.
Featuring clothes for men, women, and children, Macy's caters to everyone's tastes. And that's not it! Apart from the regular clothes, shoes, jewelry, and accessories, Macy's has also expanded to selling bath and body items, as well as home appliances, furniture, and décor.
Definitely a little bit of everything that makes Macy's seem like a world of its own! The price point is also lower than Nordstrom despite the aesthetic being pretty similar, so you can definitely give it a go!
---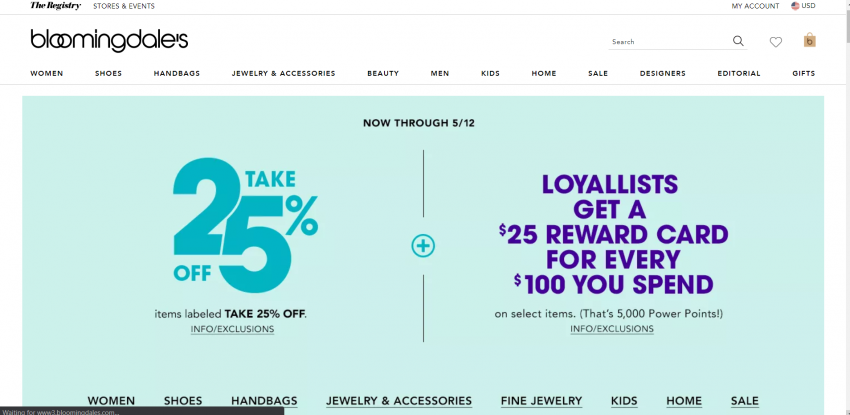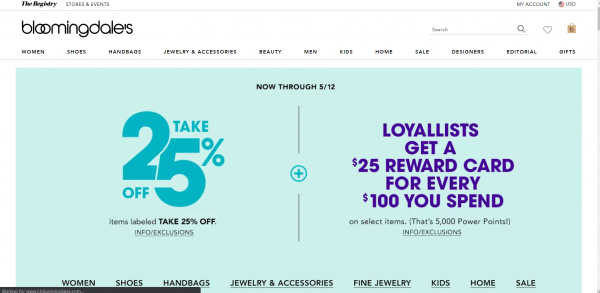 Next on our list is Bloomingdale's, a brand that is now headed by Macy's! Bloomingdale's is definitely no new name to many of us, regardless of where we live! Some of us who always knew it existed, having seen it in the city, and some of us got introduced to it when Rachel Green got the first job she loved there, on F.R.I.E.N.D.S! And judging by Rachel's gorgeous taste in fashion, if she loved it, it's good enough for us!
Bloomingdale's is a great alternative because of the variety it offers, which is very similar to the general vibe we get from Nordstrom. The price point is pretty similar to Nordstrom which ensures that the quality and aesthetic of the items will be exactly what you're looking for!
What's more is that they are taking steps to be more sustainable, and have even introduced a specific line of clothes made of recycled materials which definitely makes us appreciate Bloomingdale's even more!
---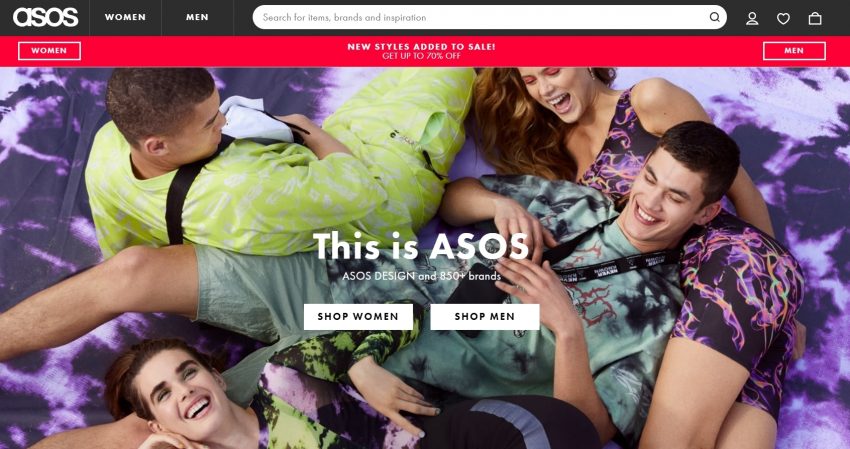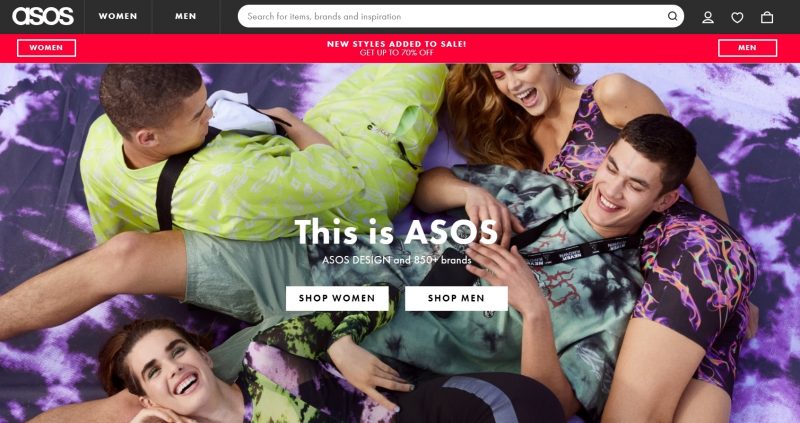 Next on our list, Asos is yet another well-known, loved website that we believe will be a great alternative to Bloomingdale's. Although based in the UK, Asos is popular all over the globe for providing stellar clothing with great quality.
The huge variety of Asos presents us with ensures that we'll find the charm we looking for, but also the trendy items that aren't as easily found in stores like Nordstrom. So, if you're looking for a little bit of a mix, you're bound to find it here.
Also, with the 850+ brands they feature, they also showcase certain items from brands and stores that have their aesthetic very similar to that of Nordstrom, which means you're definitely going to find what you want. Just scroll around and you're going to come across a multitude of brands that have a similar style!
---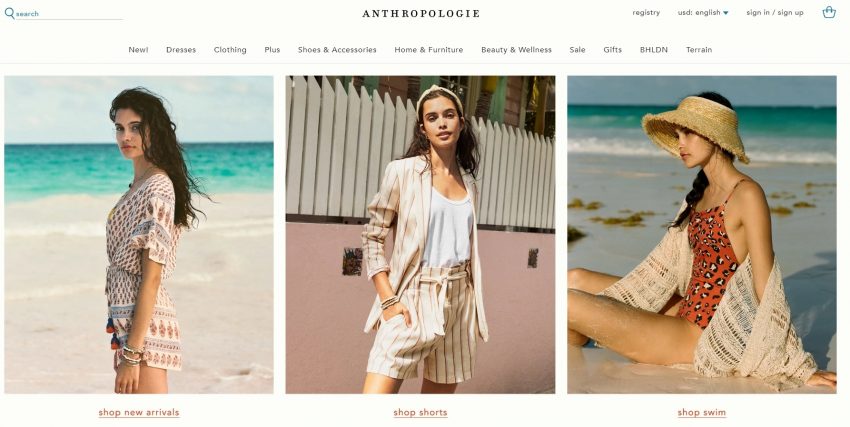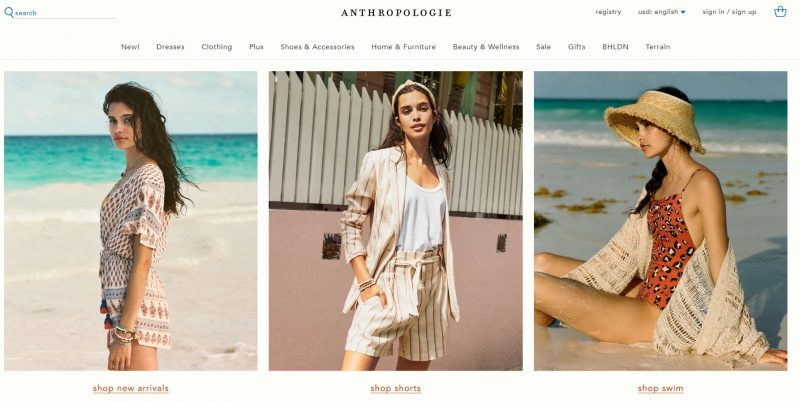 A much more recent brand, next on our list is Anthropologie. Anthropologie has a huge collection of clothing, shoes, homeware, and accessories.
The style of their clothing is perhaps a little more casual and effortless than Nordstrom, but with the variety they offer, you're definitely going to find something on the more formal end of the spectrum as well. With the solid colors, pastels, and generally versatile pieces that can be used in an outfit as per the desired aesthetic of the wearer.
Anthropologie also features a wide variety of brands, which ensures that there's a little bit of something for everyone, and apart from that they also feature a lot of pieces from their own, in-house brand.
Their chic, peaceful style speaks of a certain sophistication which makes their products even more alluring, and if you like Nordstrom, chances are you're definitely going to love Anthropologie.
---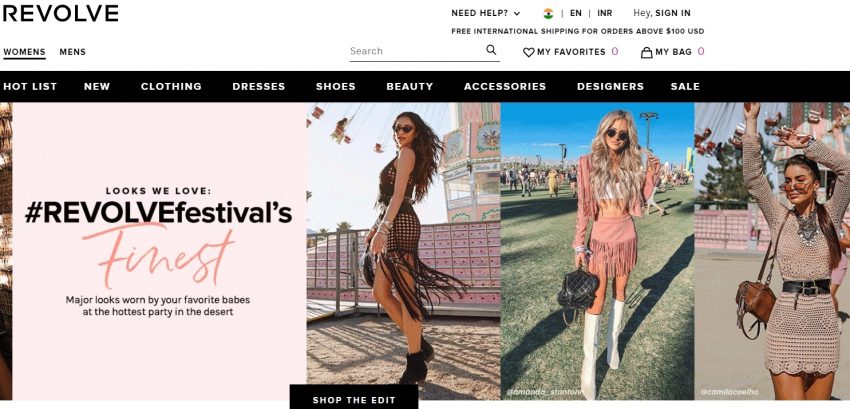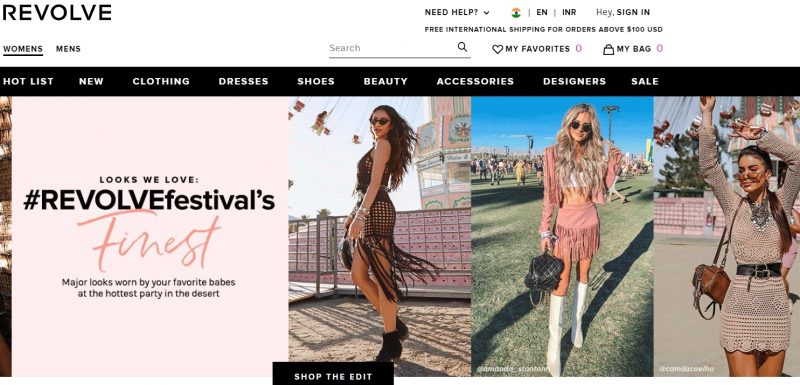 If you're looking for something super similar to Nordstrom, Revolve is yet another great alternative to test out. Started pretty recently, in 2006, Revolve certainly has the factor of appealing to a younger audience, making it more popular among the online shopping community, which gives it a pretty big advantage over Nordstrom.
With curating a collection spanning over a large number of brands, their aesthetic is just as wide-ranged, giving us the variety that Nordstrom offers. With loungewear, formalwear, and gorgeous evening dresses, Revolve will help you achieve the same look as Nordstrom does.
While their prices are a bit on the pricier end of the spectrum, their frequent sales and discount codes really make up for it and ensure that we get to enjoy their clothing. And the quality is in no way compromised, providing you with pieces that'll remain loved staples in your closet for a long, long time!
---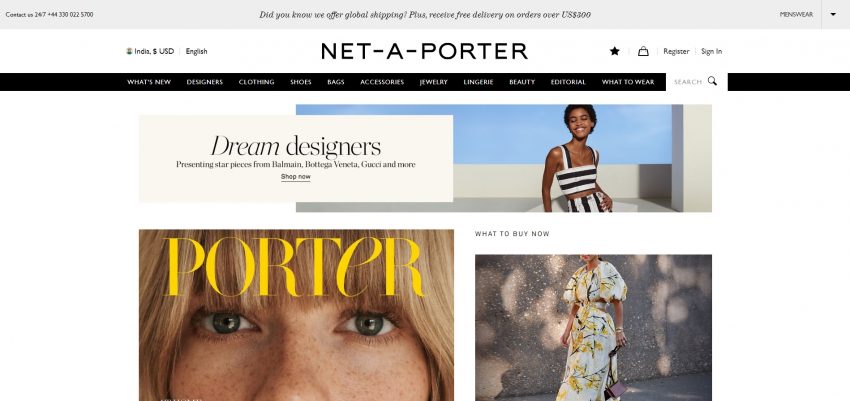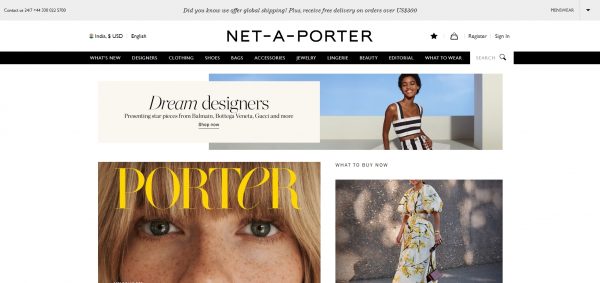 Talking in terms of aesthetic and featured brands, Net-a-porter probably comes closest to Nordstrom, featuring collections from a huge number of designers, including Gucci, Bottega Veneta, Balenciaga, Zimmermann, Cartier and more. A hub of luxury fashion, Net-a-porter is definitely a website to reckon with, in terms of the range it offers.
A pretty recent brand, having started less than 20 years ago, it has the added advantage of being fresh and appealing, inviting customers who fancy a bit of change. However, the freshness they offer doesn't take away from the sophisticated charm that they express with the stunning visuals on their website; an aesthetic that we cannot deny is gorgeous.
---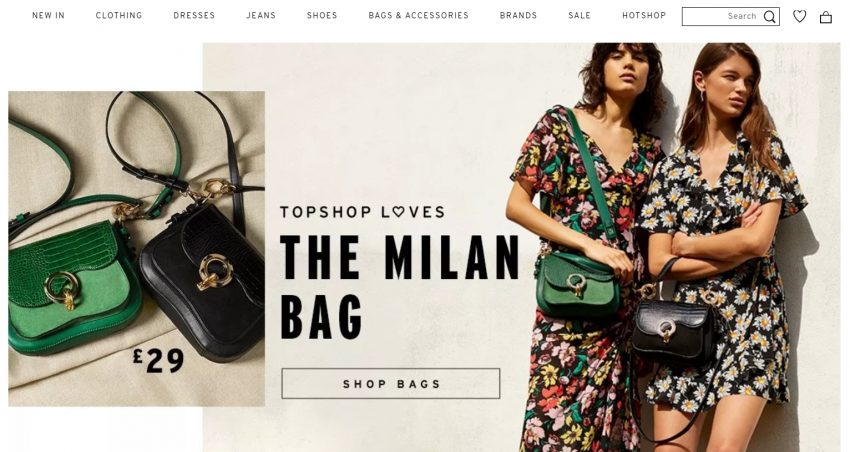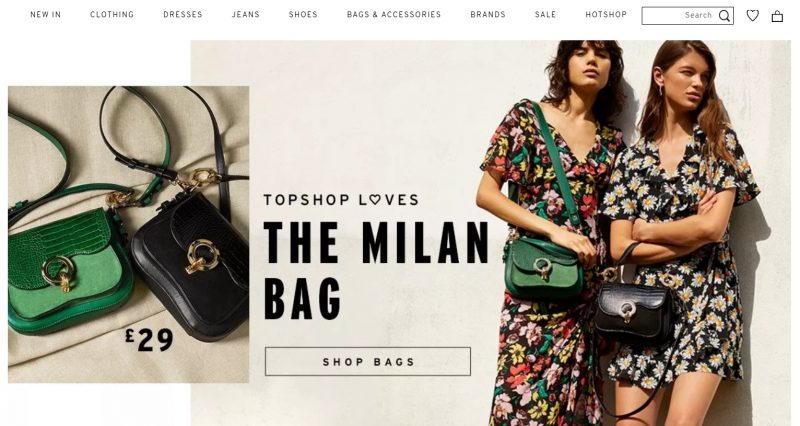 TopShop is the next brand on our list, with the most amazing collection of the most flattering jeans you will ever witness! If you usually have problems with finding the perfect fit, TopShop is the place for you!
Topshop was founded in the UK in the 1960s and unlike the decreasing popularity of Nordstrom due to their high-end fashion culture, TopShop has only gained popularity, molding itself to the changing shopping habits of its customers.
With their great jeans, easy-to-navigate and well-put-together website, trendy pieces, and affordable prices, TopShop has made itself one of the best, most popular fashion retailers. TopShop has loads of options for you to peruse! With vintage-inspired pieces, TopShop adds a little bit more flair to their collection! And what's more, they have free delivery!
---
Shein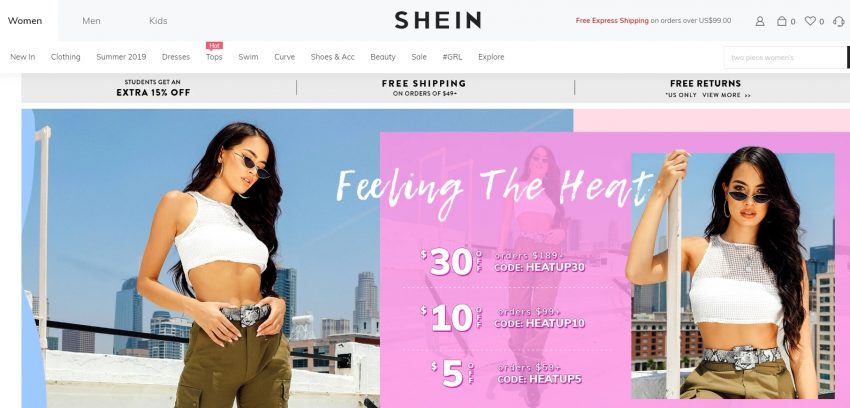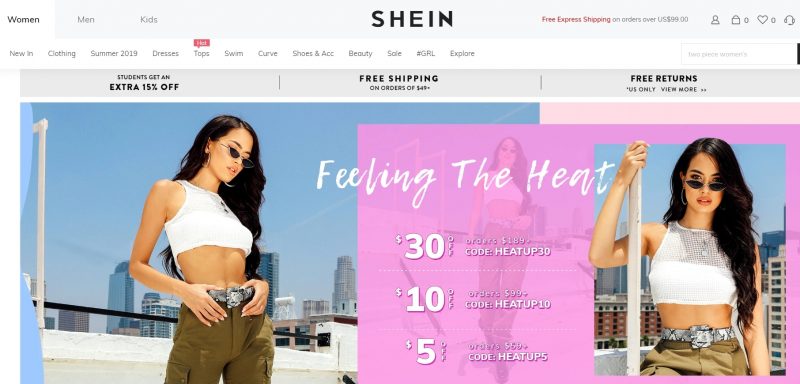 One of the stores that most people would generally recommend when it comes to trendy, and stylish clothing and accessories is Shein. It is an affordable fashion store which has a wide range of selections when it comes to different styles and categories.
The rates are quite affordable as well. You will find dress designs very similar to those of high-end designer brands. Of course, the quality won't be the same but you are getting it for less than 60% of the price. It has a good replacement policy as well.
---
And that brings us to the end of our list! Tell us what you think of these alternatives to the ever-popular Nordstrom, or if you feel like we missed out on any, feel free to contact us and let us know!