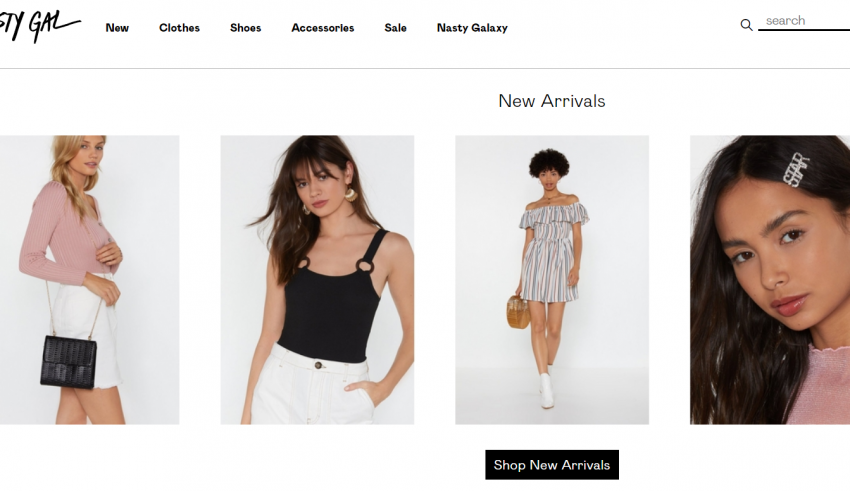 Founded in 2006, and also known as one of the fastest-growing retailers in 2012, Nasty Gal is one of the most popular brands which makes clothes tailored to the taste of young women. Edgy, Bohemian, Classic, Punk, you can find pretty much any aesthetic on their website, and there's a niche for everyone.
What's more, is that they're also super affordable! Even without the sales, they keep having, they're known for their low prices which makes them, even more, loved among women everywhere! And it is especially this love for Nasty Gal that compelled us to look for brands and websites that cater to similar tastes, because as we all know, the more the merrier!
So, poking around different brands and their aesthetics and prices,
we've compiled a list of 10 brands that can easily be seen as worthy alternatives to Nasty Gal!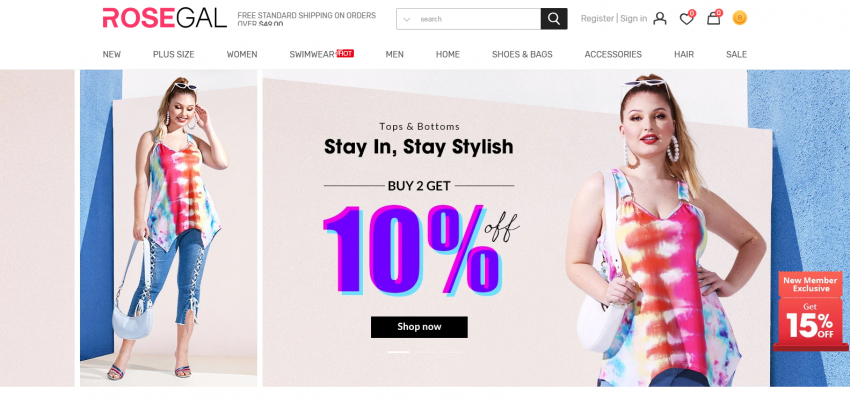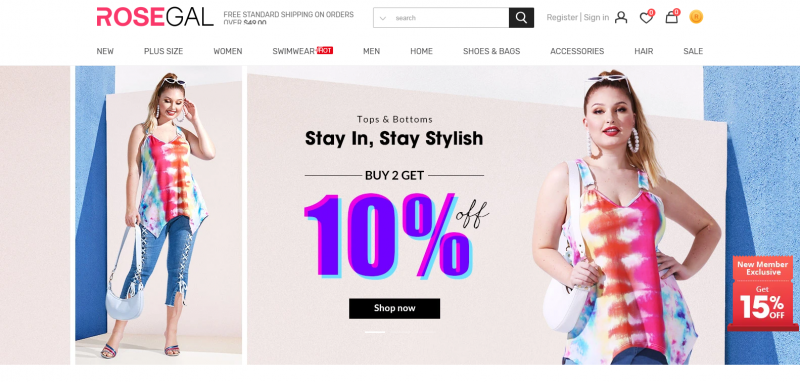 Passion mixed with determination can help you achieve a lot. Rosegal was founded by a bunch of friends who were fashion enthusiasts and love the stunning fashionable and trendy clothing.
They had a good idea about the endless possibilities that can arise as a result of vintage and modern apparel styles. One thing Rosegal is popular for is their dedicated section for plus size clothing. It believes that fashion stores need to focus more on that demographic as it is difficult for them to find clothes specially targeted towards them. Rosegal has affordable rates and a wide selection of items. Check the website out.
---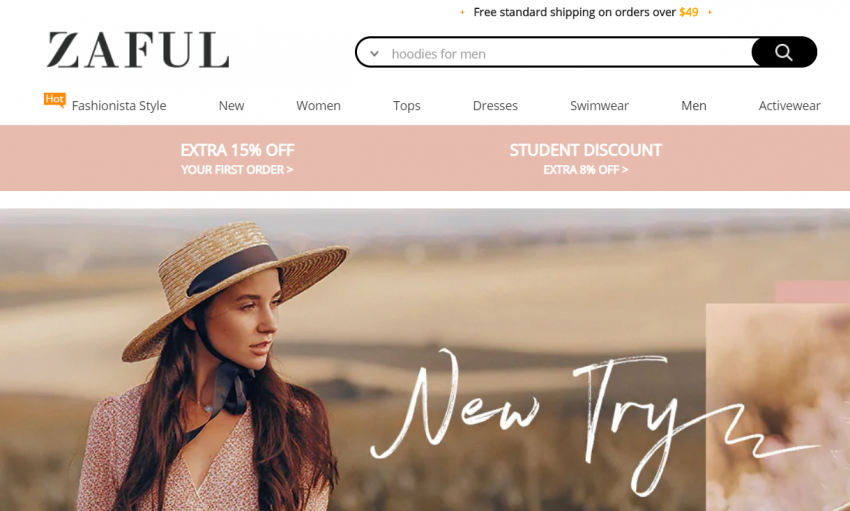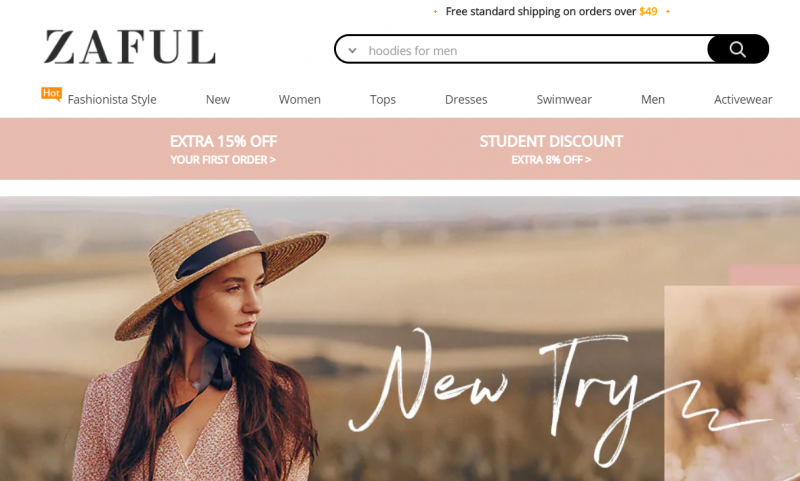 Zaful is an online fashion store owned by Wiseon E-commerce Ltd., a company based out of Hong Kong. It has a good selection of trendy, stylish and stunning fashionable products for both men and women.
The rates are quite affordable and the store holds regular sales and provides various discounts allowing customers to save every time they shop. It often does collaborations with popular influencers and ships to multiple countries all over the globe.
---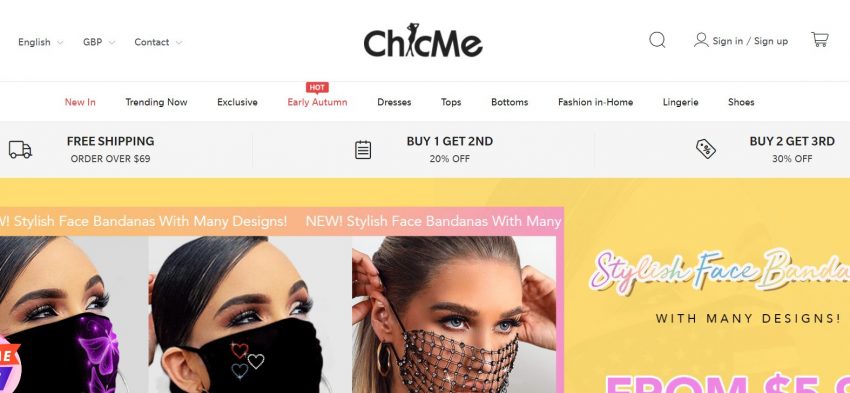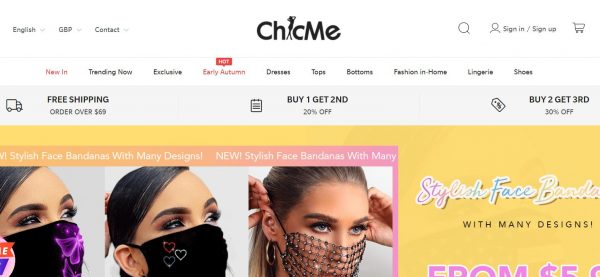 Chic Me is a shopping website focusing on fashion for women. This website claims to provide high performance-price products which include clothing and various other accessories like purses, jewellery etc.
They have more than 100,000 styles and daily more than 500 styles are updated. The price is 50-80% cheaper than local. You can take a tour of the website and see if it is something you like. The store is kind of popular as many people use it because of the affordable rates.
---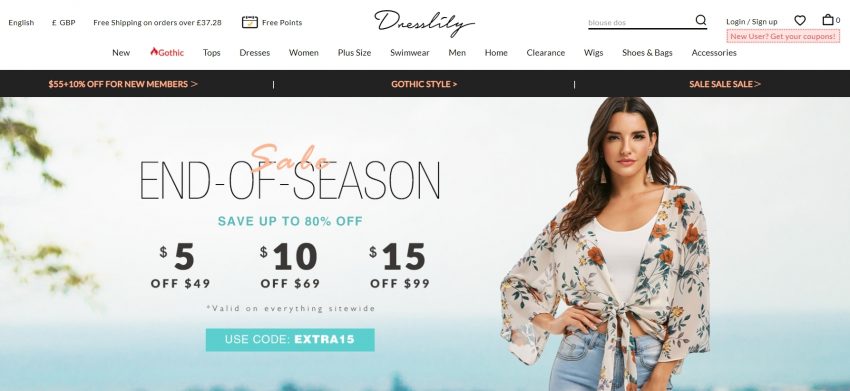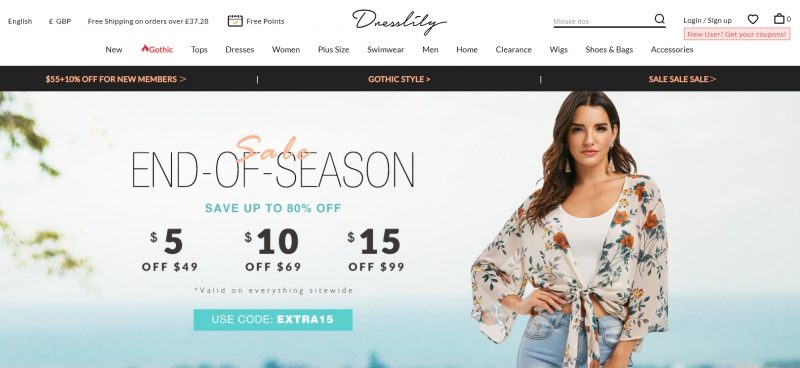 Dresslily is another fashion destination that many choose when it comes to affordable but stylish and trendy clothing. The store is known to provide discounts up to 70% on its products along with additional discounts for new customers.
The store has styles for everyone. Doesn't matter if you prefer Gothic style or just want something normal and girly or maybe you are a fitness freak and want some activewear, you will find different styles on Dresslily. So, go ahead and take a tour of the website.
---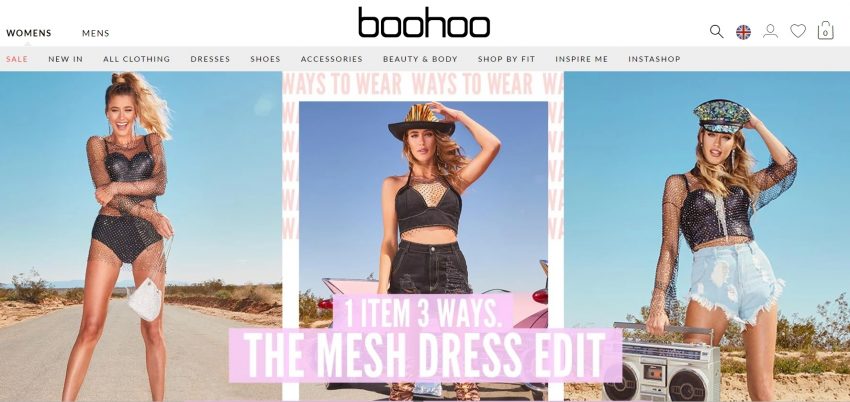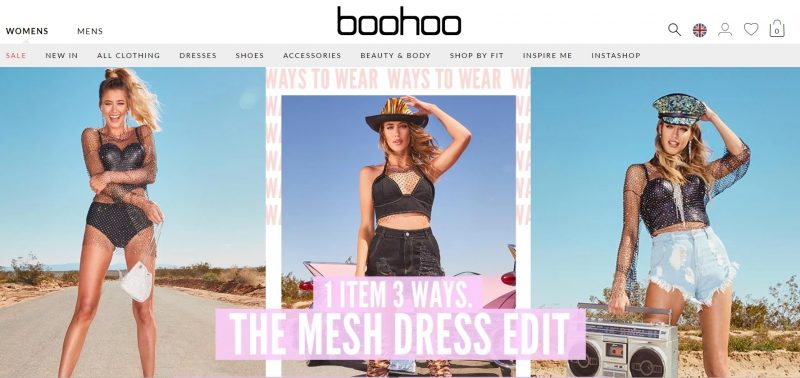 Yet another business founded in 2006, Boohoo is first on our list! A UK-based brand, Boohoo is well known among teenagers and young adults for their wide range of clothing items, as well as their extremely affordable prices (I mean, how many places gave give you a good pair of jeans for less than $15?). But, that's not the main reason why Boohoo is top of our list.
The reason is Boohoo recently acquired Nasty Gal under their own big umbrella, and that's a good enough proof to know that both brands will be able to provide you with a very similar style and aesthetic. So, if you love Nasty Gal, chances are you'll love Boohoo!
---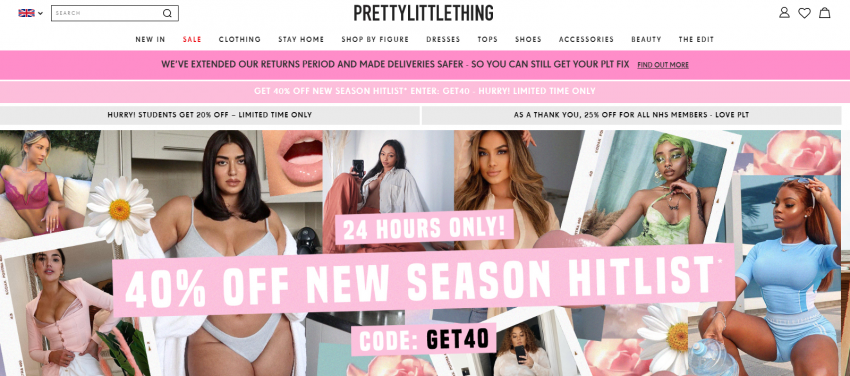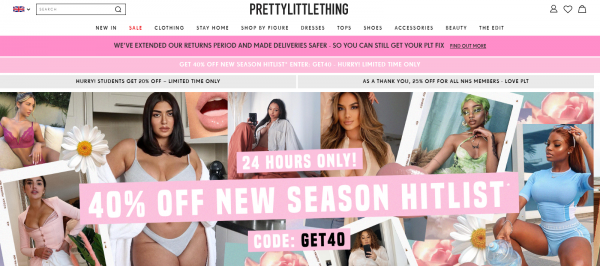 If you want some more of that edgy, badass, boss-woman look, look no further because Pretty Little Thing has exactly what you're looking for.
A quick visit to their website will leave you wanting to empty your pockets faster than you can say "Oh, wow." While they are just a teensy bit pricier than Nasty Gal and Boohoo, they make up for it with the added quality and range of their items.
But, if you are looking for something affordable, they even have a category on their website for '5 Pound Dresses' which translates to less than $7! You can achieve pretty much any look at Pretty Little Thing, be it cute, edgy, girly, punky, and whatever else comes to your mind!
---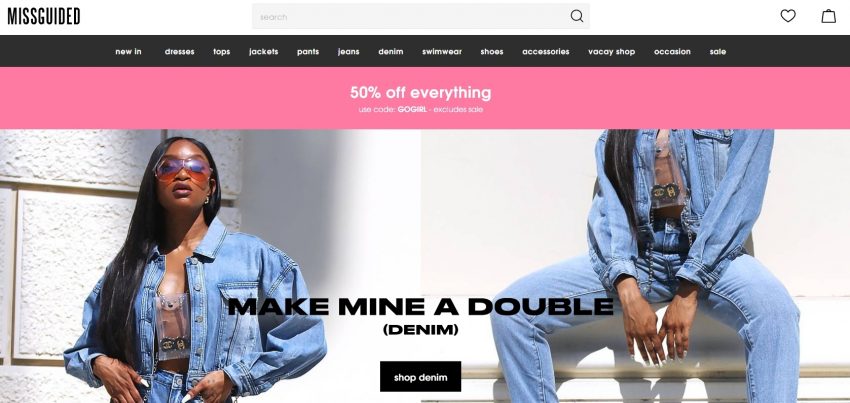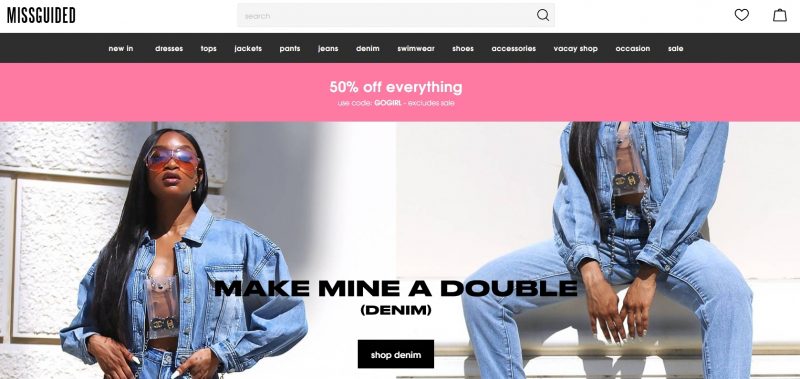 Next on our list, we have Missguided, which was founded in 1996 and is still extremely popular, if not of exponentially increasing popularity! Another affordable brand, Missguided has a style quite similar to that of Nasty Gal's, with their aimed audience being women aged between 16 and 35.
The age range they cater to means that while they have an amazing collection of party wear and casual wear, they also provide chic clothing for the 9 to 5 part of your day. But their workwear isn't in the least bit drab, and consists of super versatile pieces that can be dressed up or down and look great either way!
---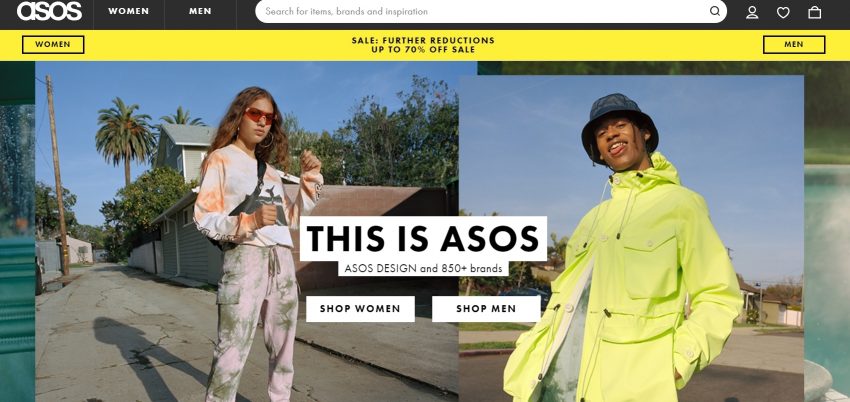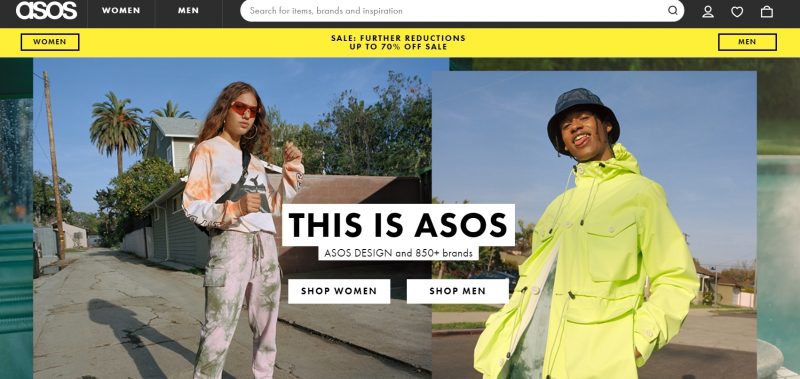 ASOS, ASOS, ASOS. How far can we go before mentioning this name again? Not very far, it seems, and for good reason! With their enormous collection of brands and clothing, ASOS is the perfect place to look for clothes, no matter what they're aesthetic!
Any look you dream of can be completed with a little trip to ASOS. Their huge collection of brands also means that their prices are just as wide-ranged, so you have your super affordable picks as well as pricier picks should your budget be that little bit more! Honestly, we love ASOS, and so will you. Need we say more?
---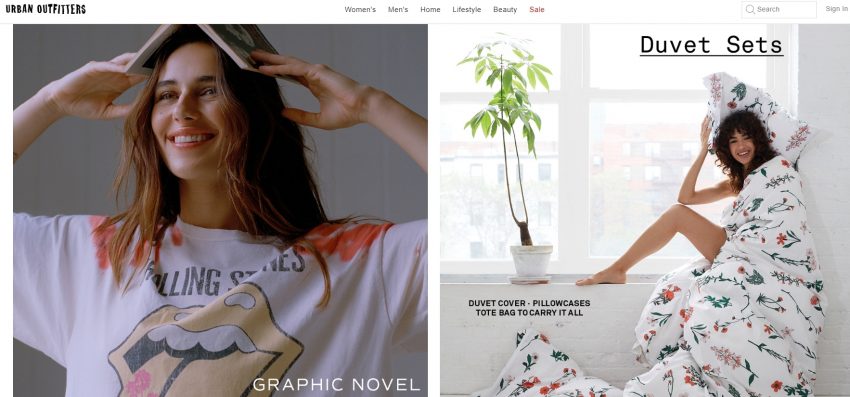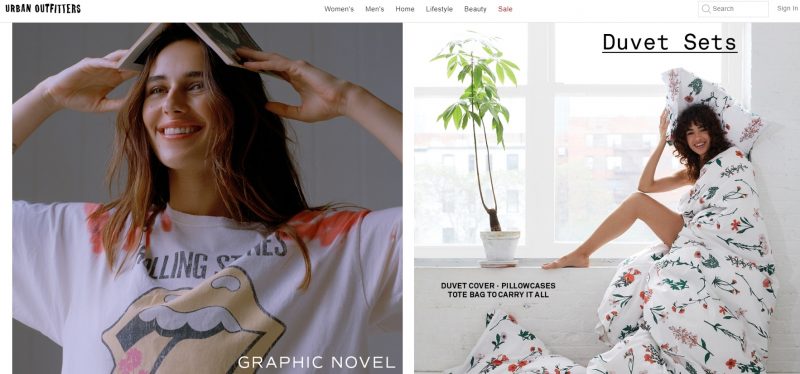 Urban Outfitters is yet another website that has its own in-house label as well as hosting a big number of popular brands, such as Nike, Levi's, VANS, Doc Martens, and more!
The bigger brand that isn't fast fashion means that some of the prices are quite hefty, but you can be assured that your clothing items are ethically produced! But, if you're limited by a budget, don't fret because Urban Outfitters has a huge collection of affordable clothing as well, with their own brand as well as a lot of others that aim at providing chic, trendy, affordable pieces to their customers!
---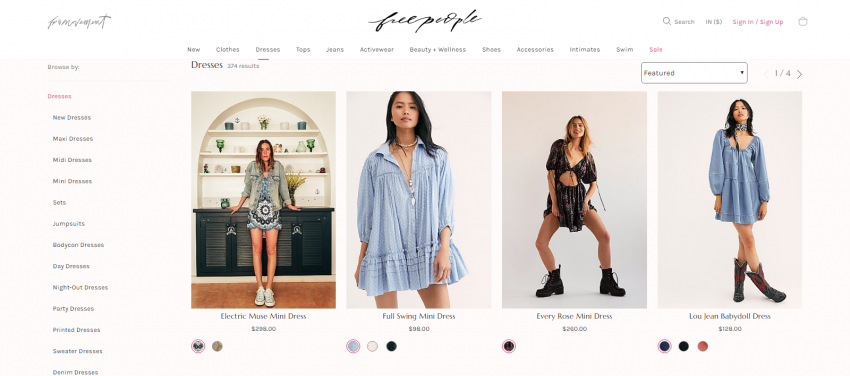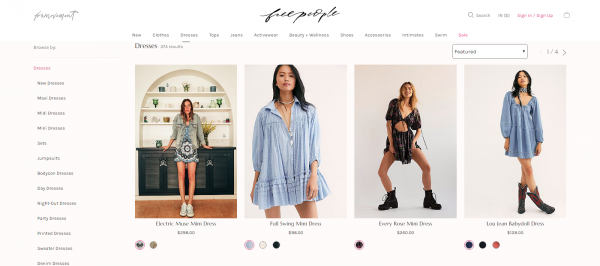 Now, before we say anything, we know that Free People is super expensive, but we couldn't resist putting them on our list because they have an amazing aesthetic that no one can deny!
Just going on to their website transports you into a different world of edgy, unique, and extremely stylish clothes ranging from punky studded leather jackets to flowy psychedelic, bohemian designs. Free People is also one of the most ethical brands on this list which makes them a plus in our eyes!
---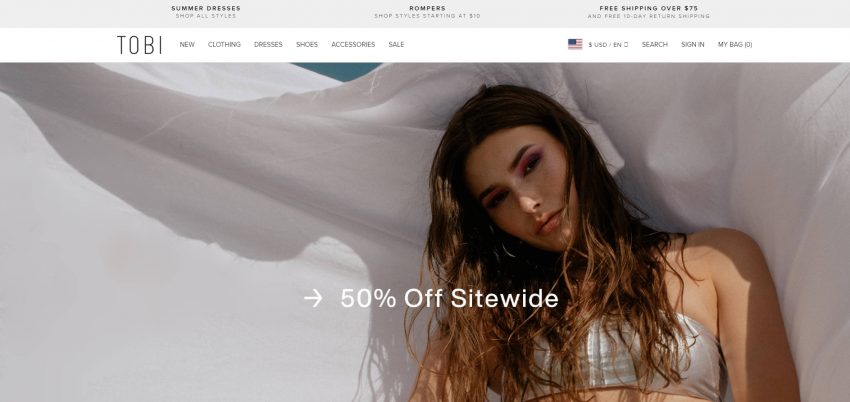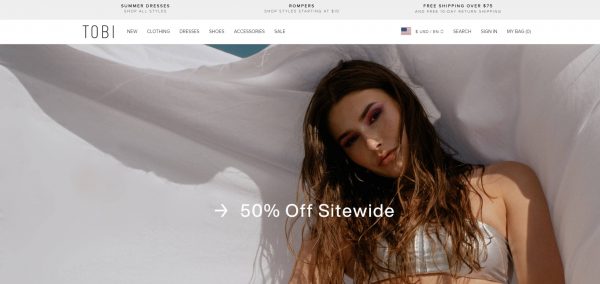 Next on our list, we have Tobi, and if we had to explain the price range, we'd say it falls right in the middle of Nasty Gal and Free People, with a collection of clothes just as trendy, chic, and unique.
Their website is clean, peaceful, and perfectly highlights their amazing clothing with a simple overall look and pictures taken to draw your eyes immediately to the clothing items as well as the movement they create. If you like Nasty Gal, you're bound to love the super unique pieces of clothing you'll find here!
---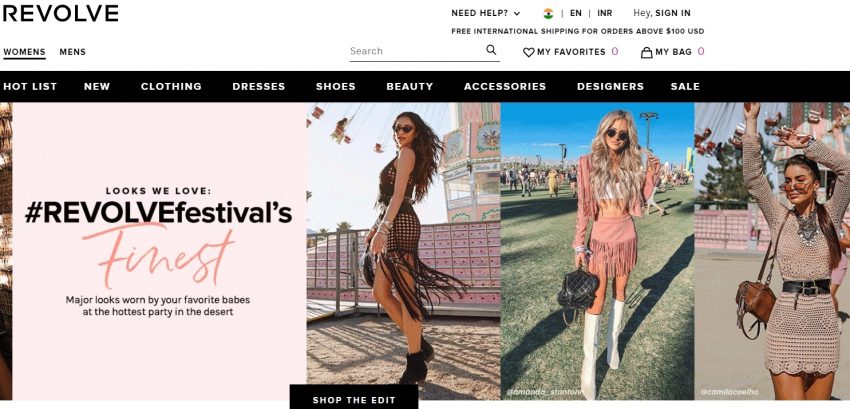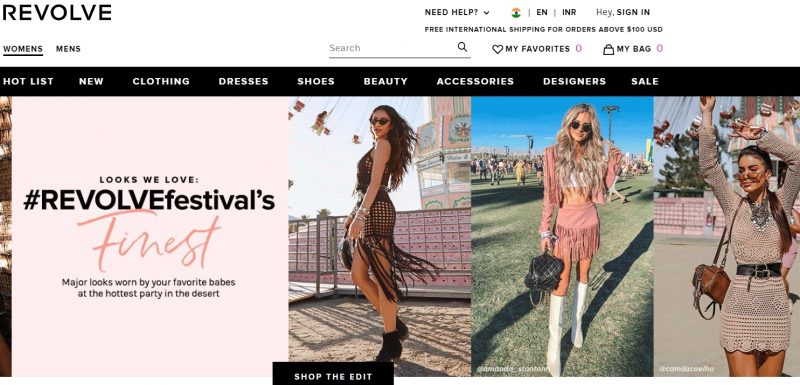 If you're looking for something super similar to Nasty Gal, Revolve is the way to go. While they curate a collection spanning over a large number of brands, their aesthetic is very similar to Nasty Gal.
Even with the homepage of their website featuring similar pieces as Nasty Gal's. With loungewear, swimwear, and cute little pieces, Revolve will help you achieve the same look as Nasty Gal does. While their prices are a bit on the pricier end of the spectrum, their clothes are so worth it! And the quality is in no way compromised, providing you with pieces that'll remain loved staples in your closet for a long, long time!
---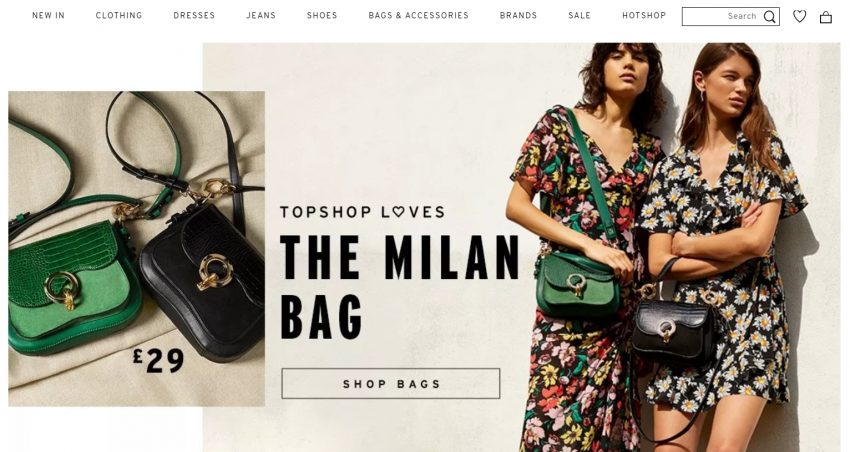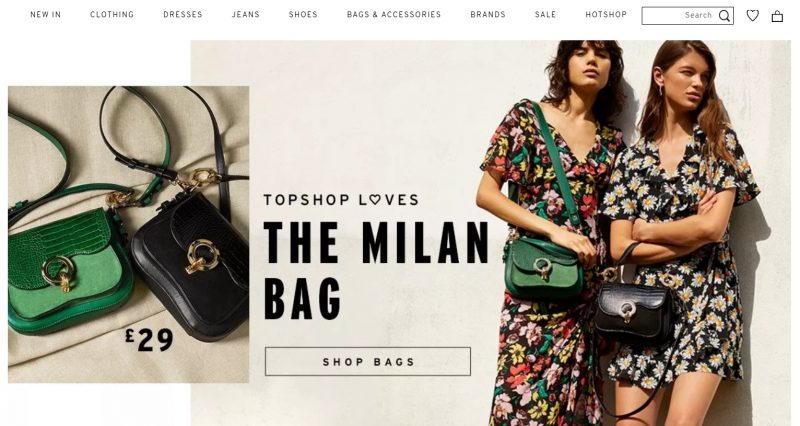 TopShop is the next brand on our list, and forget everything because you need to check their jeans out! TopShop has the most amazing collection of the most flattering jeans you will ever have the pleasure to witness!
If you usually have problems with finding the perfect fit, TopShop is the place for you! Moving on, if you want some more of that fun, edgy aesthetic, TopShop has loads of options for you to peruse! With vintage-inspired pieces, TopShop adds a little bit more flair to their collection! And what's more, they have free delivery!
---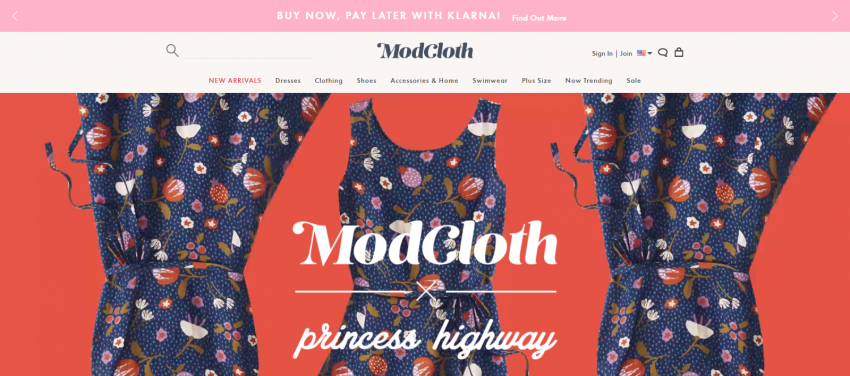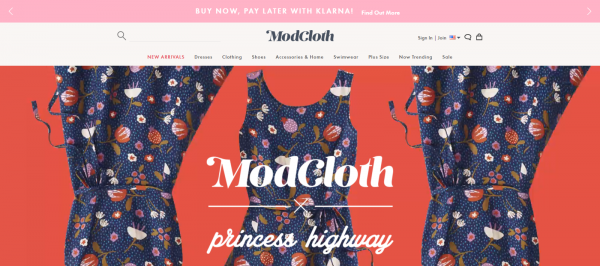 Last on our list we have ModCloth, a brand super similar to Nasty Gal, but with a little bit of a vintage twist that allows a little more experimentation and sophistication in their clothes.
With tunics, graphic tees, and dresses that gather inspiration from the '50s and the '60s, ModCloth definitely has a huge range of styles, and you're bound to find a niche for yourself on their website!
---
Shein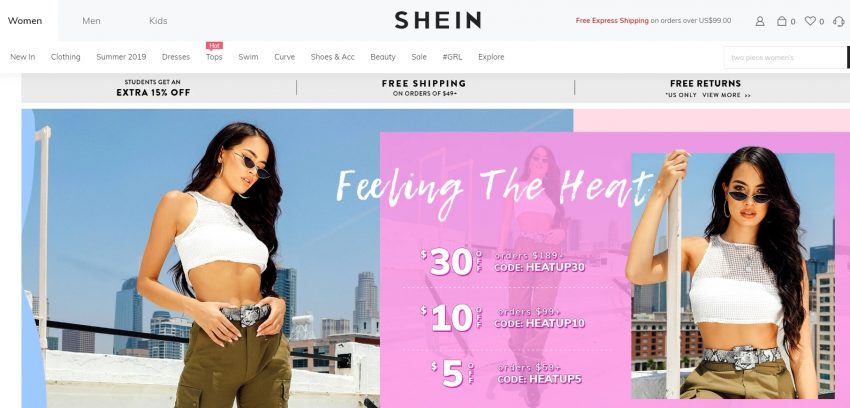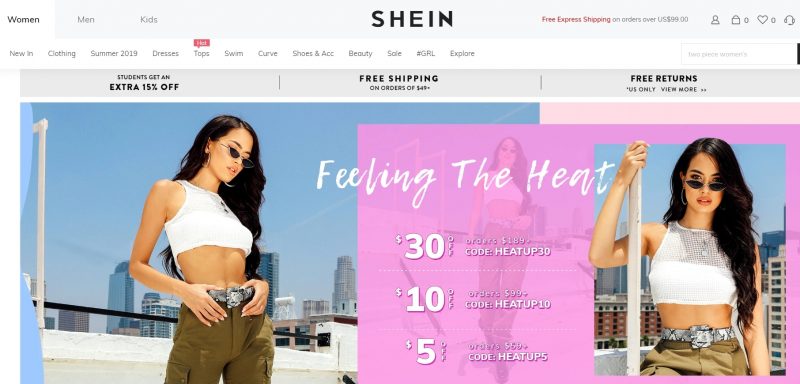 Shein is a very popular alternative to other online stores selling fashionable clothing. The rates offered by Shein for the products it sells are very affordable. For many people, it has become a one-stop-shop for their various fashion needs.
From casual wear to professional wear to sleepwear to swimwear and more, Shein has a wide range of categories and a good selection of style and the latest trends. It has a solid return policy for many countries and provides regular sales and discounts allowing you to save a few bucks every time you purchase from the site.
---
Romwe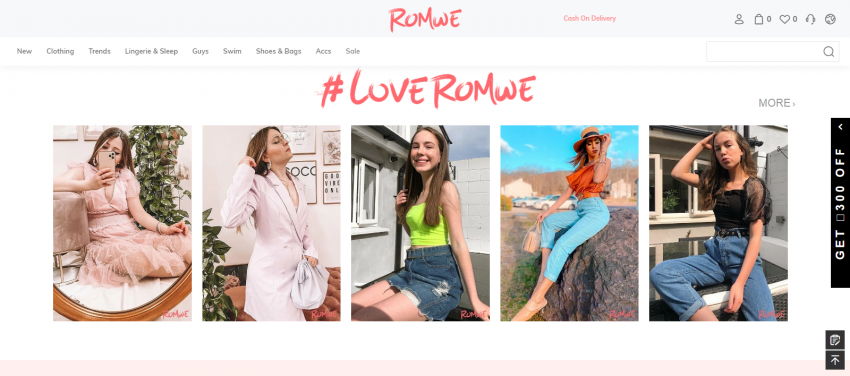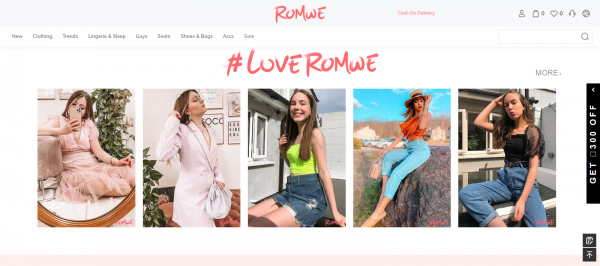 Romwe has been a competitor in this market for a decade. It competes with Shein when it comes to affordable rates. You will find fashionable clothing both for men and women in this store. The products that it sells are categorised nicely for customer's ease of navigation. They have thousands of categories to select from.
The style and quality of clothing is similar to Shein and generally has lower pricing. There are a few issues with the sizing and appearances so do a bit of research to understand which size will be right for you.
---
And with that, we come to the end of our list! Hope you liked these, and if you did, don't forget to let us know! And if you think we've missed out on some brands and websites like Nasty Gal, don't hesitate to tell us, we'd love to hear from you!