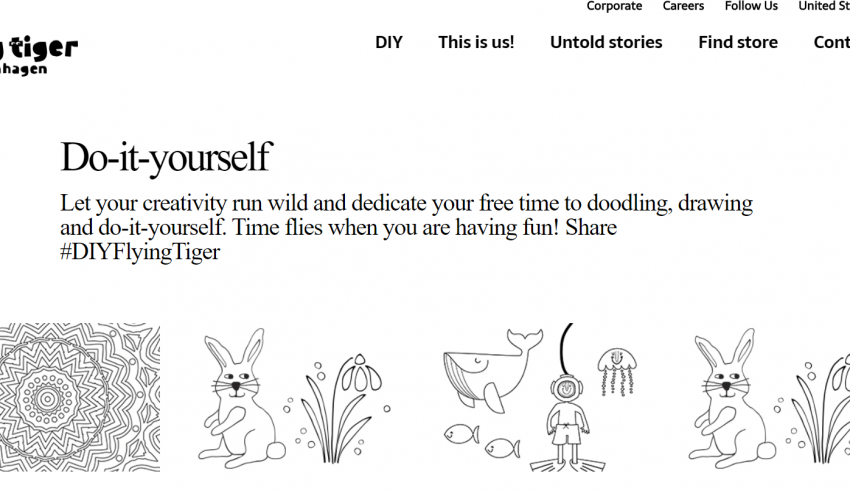 Be it a fetish for quirky decor or love for some of the latest home interior trends, we often find ourselves ogling across store windows. Blue sofas, grey rugs, printed cushions, oriental coasters – the checklist of favorites keeps getting longer. Yet, when it comes to stores like Flying Tiger, the plethora of options is endless.
One could wish for industrial style interiors with a lot of metal, glass, and brick or even a Zen-style home with low wooden furniture, cushions and blinds, and so on. No matter what kind of style, what is equally important is that you obtain the right decor matching the look. This is where Flying Tiger USA comes in.
A popular decor store is known for its eclectic, beautiful boho-style decor, products at Flying Tiger are affordable and amazing. If you happen to love the store, this list of 15 stores like Flying Tiger will help you explore similar options.
Here are the best alternatives for Flying Tiger: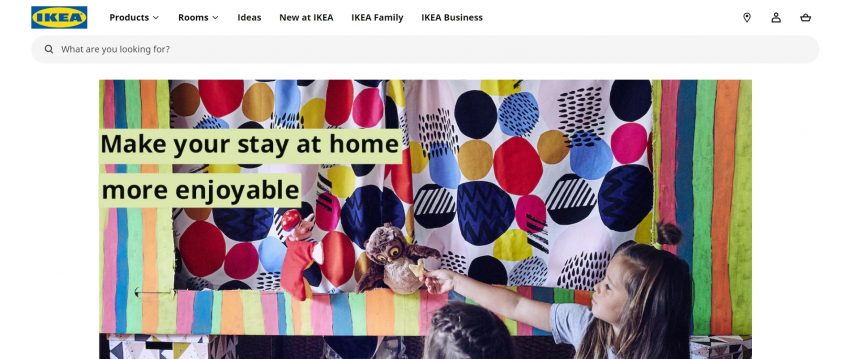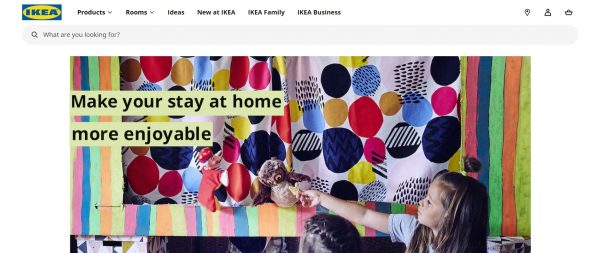 Ikea is a globally renowned and trusted name when it comes to home decor and furniture. The reason lies in not just its quality but also affordability. Ikea is also known for its self-building or DIY products, which finds preference with a vast majority.
If you think your buying options are limited to lamps, rugs, shelving units and frames, you could be mistaken. From the tiniest piece of decor to the shape-shifting wardrobes, you can get everything at an assured quality from this store. You'd probably be surprised to know that you can also buy plants from Ikea for your home or office interiors.
Considering you are looking for an online decor store like Flying Tiger, Ikea is one of the best choices. Fabric to furniture, Ikea has it all covered for you. There is a reason, after all, why it continues to be one of the top choices for home decor worldwide.

---
Related: How to Decorate Your House or Workspace with Canvas art?
---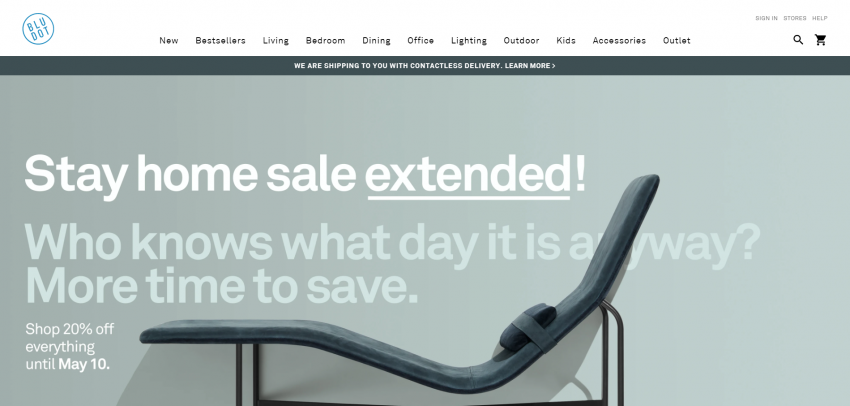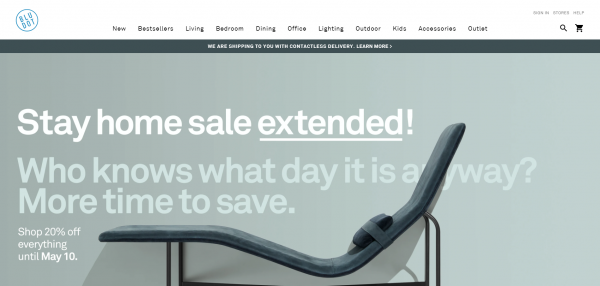 People often complain that Blu Dot doesn't have enough store locations across the US. That shouldn't, however, deter you from looking at the brilliant variety the store has when it comes to eye-catching decor. What is particularly special about Blu Dot is how it manages to maintain a contemporary, cool vibe across all its products. It seems they can fit into any style of interiors.
The founders of Blu Dot have often spoken of their common love for art, architecture and design. That is exactly what they try to bring to your living spaces – beautiful, well-thought upon designs. The prices are not exorbitant either, and if you are into shopping from Flying Tiger, this is an equally good choice.
---


Not all stores focus on blending modern designs with affordability these days. All Modern, working in the field since 2006, has a promising online presence. Their "comprehensive collection of modern furniture" is really impressive, spanning different styles from Scandinavian to mid-century to the modern farmhouse.
The fast and free-shipping promise of All Modern adds even more colorful feathers to their cap. All their products are reasonably priced, even though they encompass great variety and vibrancy. The customer experience is fairly smooth as well – from browsing to checking out. Besides, their consistent sales and clearances make you addicted to their online store in no time.
Although some customers have complained of delay in shipments, we recommend the store as one of the best alternatives to Flying Tiger. If you are in love with the feel-good, modern vibes of the latter, All Modern will not disappoint you for sure.
---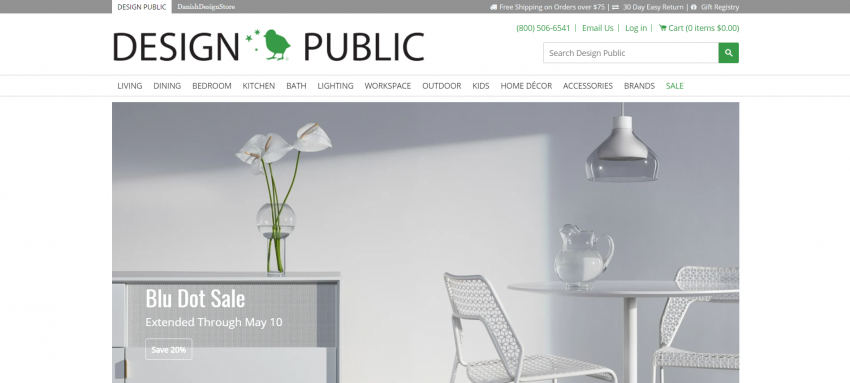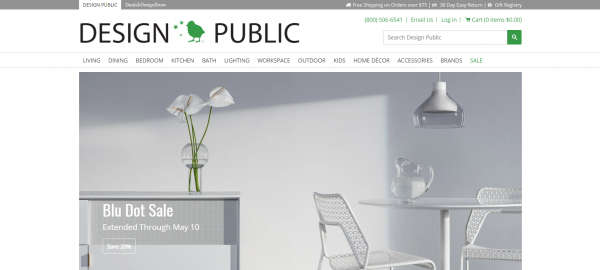 One glance at the Design Public website will tell you why we have featured them on this list. The online decor store is the perfect place to shop for your modern interior cravings and brings together some of the best products in the market. Whether you are looking to pep up any room of your house, including bath and kitchen, or are trying to revamp the outdoors, Design Public is where you'll find it all.
Design Public is one of the few stores like Flying Tiger USA which provides you with such diversity and versatility when it comes to products. There is a special section for kids' decor, which means you do not have to spend hours contemplating how to make your little one's space more vibrant. There are some great options for lighting and furnishing, and an equal number of options for wallpapers and furniture.
In a nutshell, Design Public is one of the best options if you are on the hunt for stores like Flying Tiger USA, with the added incentive of multiple sales, great assortment of brands and more inclusive categories. Go, check out their page now!
---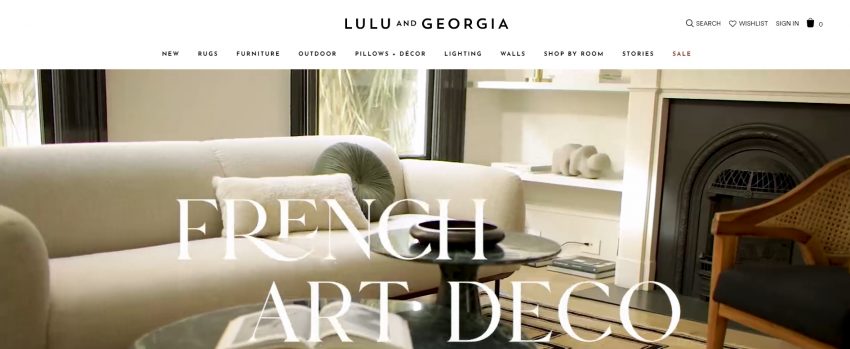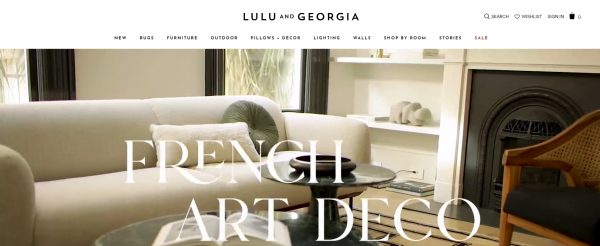 Are you someone that is into the bohemian style of interior design? If yes, then Lulu and Georgia is the perfect choice when buying decor and accessories for your living spaces. The one word that comes to mind when browsing through their product catalog has to be "charming". And we believe that would also be the reaction of anyone who steps into a home decorated with Lulu and Georgia products.
The online decor store deals in rugs, accent chairs, beds, sofas, pillows, wallpaper, lighting, and coffee tables. The products, as well as the combos, have a very feel-good vibe to offer, and the designs usually blend modern lines with rustic elements. Their Spring Collection has an impressive array of wooden and cane decor.
We suggest Lulu and Georgia for anyone looking for stores like Flying Tiger, not just because the designs are so sleek and modern but also because the assortments are very well-curated. Besides, it is one of the few places to buy quality outdoor furniture online.
---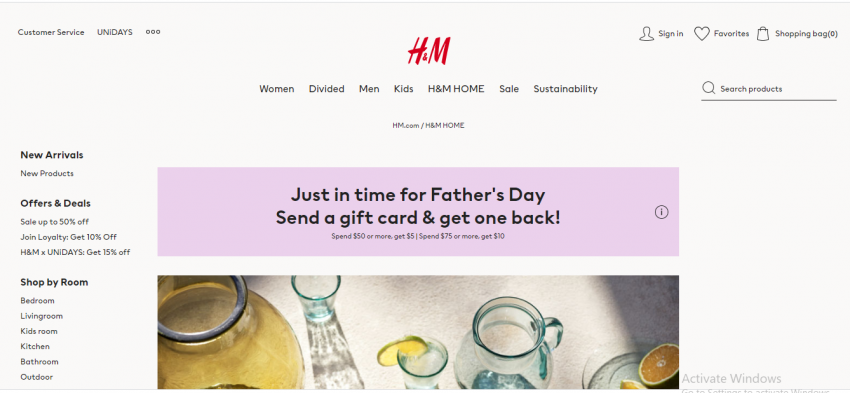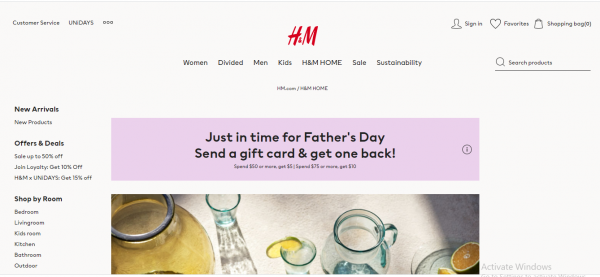 H&M deserves a mention when we are discussing shopping websites similar to Flying Tiger. But, it doesn't sell furniture, does it? Yes, H&M doesn't deal in furniture, yet it has some of the most amazing home decor accessories you will come across on the internet. Although the store is more famous all over the world as a fast-fashion biggie, H&M doesn't disappoint on this novel front at all.
You can shop for some creative designs when it comes to rugs and curtains, and some great variety when it comes to furnishings like pillow and cushion throws, bedding and blankets. The breathtaking collection of exquisite tableware, dinnerware, cookware and bakeware is something you will not find easily on other platforms.
Your hunt for sites similar to Flying Tiger is sure to end at H&M if you are looking for accessories and decor for adding a touch of cool and casual vibes to your home interiors. You can browse through their product based on the room of your choice. Bedroom, living room, kids' room, kitchen, bathroom and outdoor spaces are included. The plethora of options will leave you dazzled.
---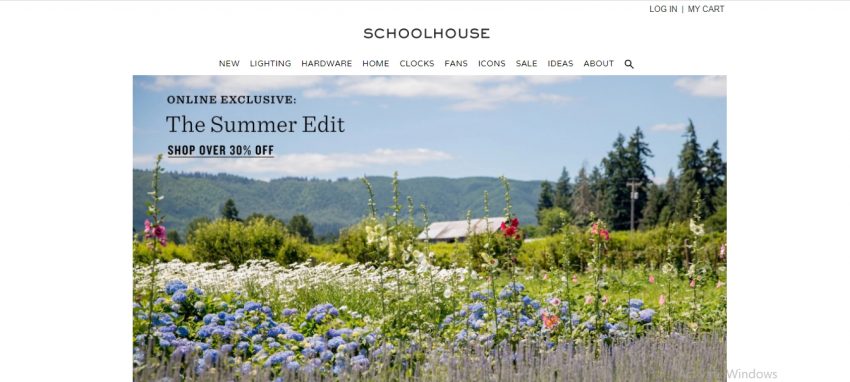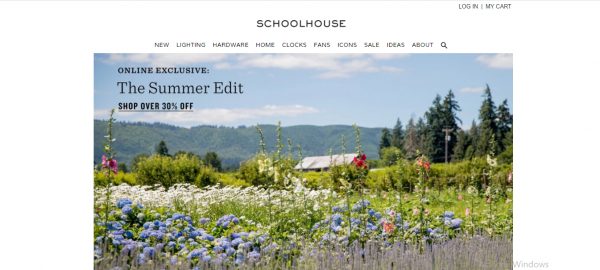 School House Electric is one of the websites like Flying Tiger when it comes to a pleasurable online shopping experience. Yet, the website stands out in terms of its products, categories and the central theme. If vintage is what you are looking for when decorating your home, School House Electric is where you need to shop next.
The website has categories such as lighting, hardware, clocks and fans apart from the special Home decor category. You can find the product of your choice by browsing according to the room or utility. The overall organization and presentation of the website are attractive, yet simple. Besides, School House Electric almost always has some sale or the other for its buyers. This easily makes it one of the most attractive platforms for online shopping, doesn't it?
Vintage designs are quite loved these days by many. Revamping your interiors or outdoors on the lines of this style is sure to grab a lot of attention. We recommend School House Electric as one of the few stores like Flying Tiger USA, with a twist.
---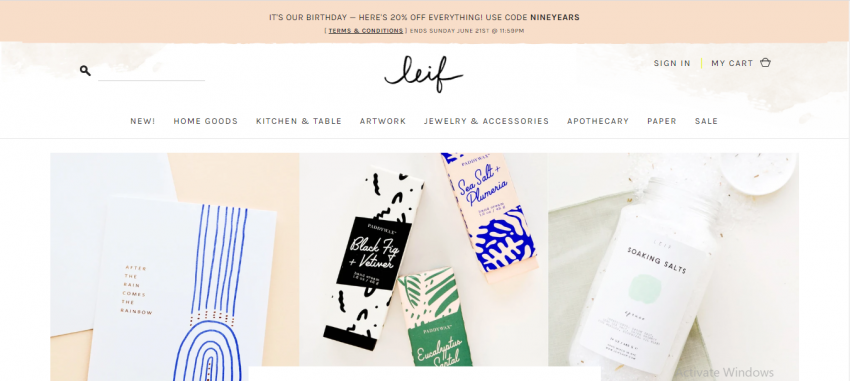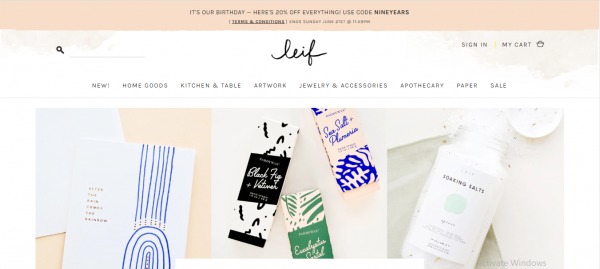 After School House Electric, Leif Shop seems a really contrasting option; let us tell you why. This online decor store is for the select few who love pop and color as opposed to serene monotones. Leif Shop is a growing favorite among "millennials" who love to express themselves with the help of color, fun and art.
At the very onset, the pastel-shaded color palettes of Leif Shop should strike a chord with anyone. Their artful accents cover multiple themes, April Showers and Summer's Calling being some of the more recent ones. Their website reads "It's all in the details", and Leif Shop makes sure they bring this to life with their products.
You can browse products by room and also by product categories. Some of the top picks are pillows, throws, rugs and tea towels when it comes to fabric products. Furniture products include tabletops, room and kitchen storage. Apart from these, you can also avail of beautiful artwork for your living spaces on their website.
---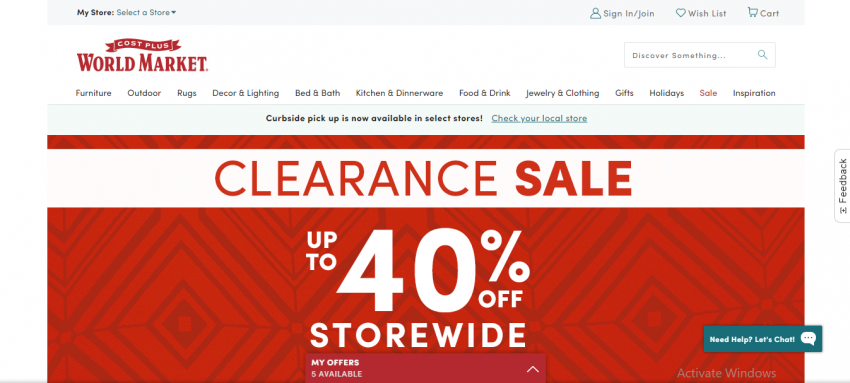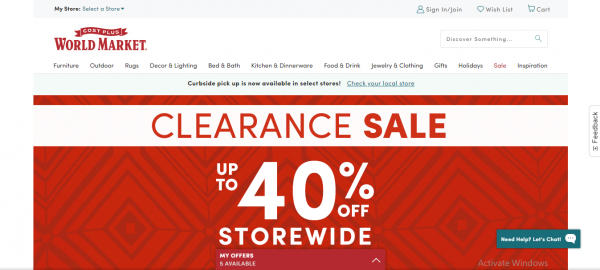 Not many online furniture stores deal in antiques, do they? Well, if you have been planning on grabbing some to revamp your home or office interiors, World Market is the place to shop. You can shop for some quirky pieces to give a new look and feel to your interior spaces with the kind of products here. This is especially one of the best options if you have an eye for details.
The World Market is especially known for stocking beautiful traditional decor pieces. We agree not everyone has a liking for this kind of interior styles. Yet, for the select few who wish they had extra weekends to shop for their favorite antiques, World Market is the perfect destination. 
World Market, in many ways, is quite different from the other stores like Flying Tiger featured here. Yet, this is a highly-recommended store if you want to add special texture and color to jazz up your interiors a bit. The products are usually affordable, though you can also wait for sales to grab products for even cheaper.
---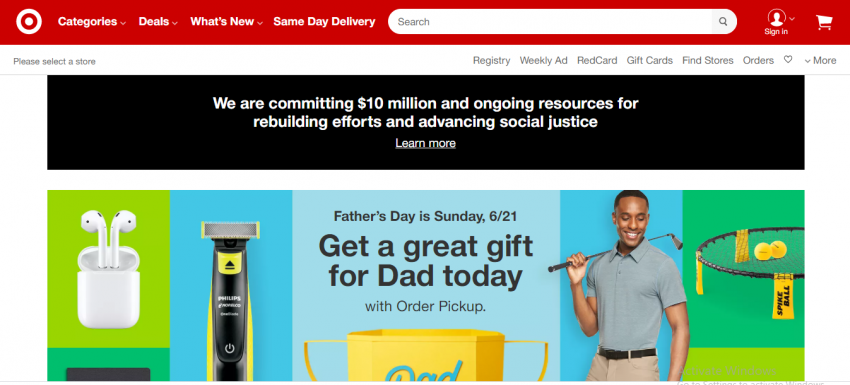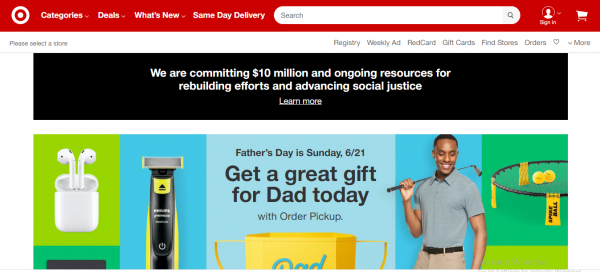 Target, just like H&M, is more famous as an apparel-shopping destination. Yet, a glance through their diverse website is enough to give you an idea of the kind of variety their store boasts of. Their latest home collections are full of attractive and affordable niche products. The store does live true to its tagline – Expect More. Pay Less.
Target is a must-stop destination for the shopper looking for creative and fresh designs. None of their products is repetitive. The 'Hearth in Hand with Magnolia' is a section dedicated to exquisite farmhouse style decor. You can also avail great quality bedding, rugs and throw pillows and blankets. There is a dedicated section to candles and home fragrances, with some great products enlisted. 
Target also caters to furniture and furnishing for the outdoor and semi-outdoor areas of your home. It is safe to say that the store is a complete package for anyone looking to add some magic to their living spaces. Target is one of the few stores like Flying Tiger USA that manages to combine freshness, quality and assorted styles to their product catalog.
---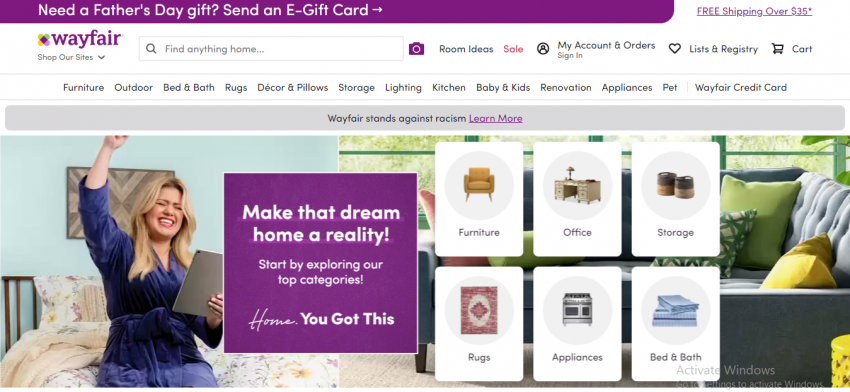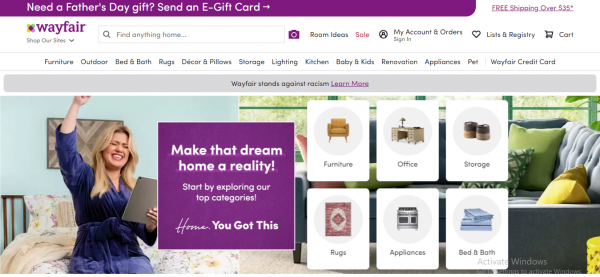 Wayfair is a household name when it comes to shopping for furniture and home decor online. The site has everything you can imagine of. It boasts of both exquisite furniture and latest appliances. You can avail furnishings like throws, pillows, rugs and curtains. You can also avail accessories and homes for your pets here if you please!
If it seems like a maze to you, you always have the option of using filters for searching. You can narrow down categories based on the product, room, color, material, price and so on. If that is not enough, you can simply browse through their "Room Ideas" section to get assistance when in doubt. Going through Wayfair's catalog is honestly a little overwhelming at times because you want everything!
---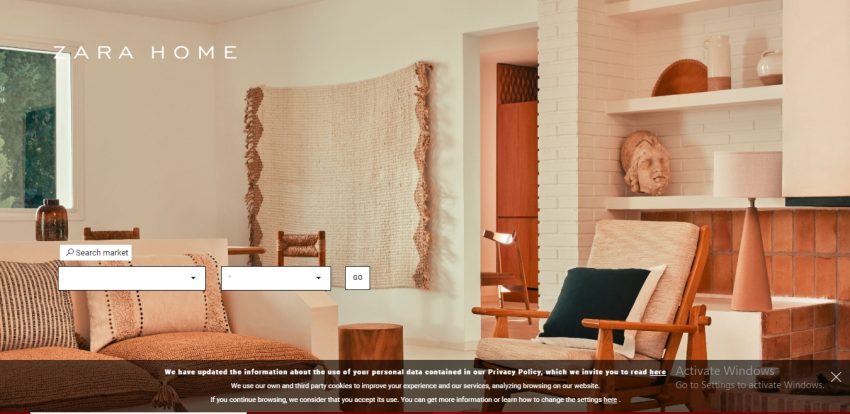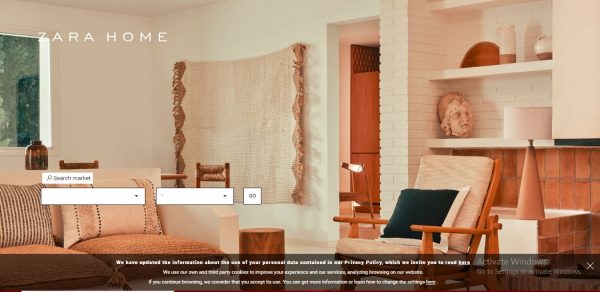 If you are into Zara for their amazing clothing and accessories, you will also love their Home Decor products. Zara home products are affordable and aesthetic, and that is a combination not so readily available everywhere on the internet. Zara Home, just like its fast-fashion stores, keeps in mind the need for catching up with the latest trends. This reflects in their choice of material, colors and patterns.
A glance through their website will take you the number of countries they cater to, the USA being one of them. The website has frequent sales from time-to-time. Their latest "Spring Sale" is bound to sweep you off your feet, thanks to the freshness of products. You can also keep checking their "New Arrivals" tab often to lay your hands on some exquisite options.
Zara Home caters to the needs of every room of your house, including furniture, furnishings and accessories. Besides, they also have ample products for an enhanced gardening experience. Zara Home also takes care of your home by adding elements like Recipes, Laundry Care and Fragrances, among other sections..
---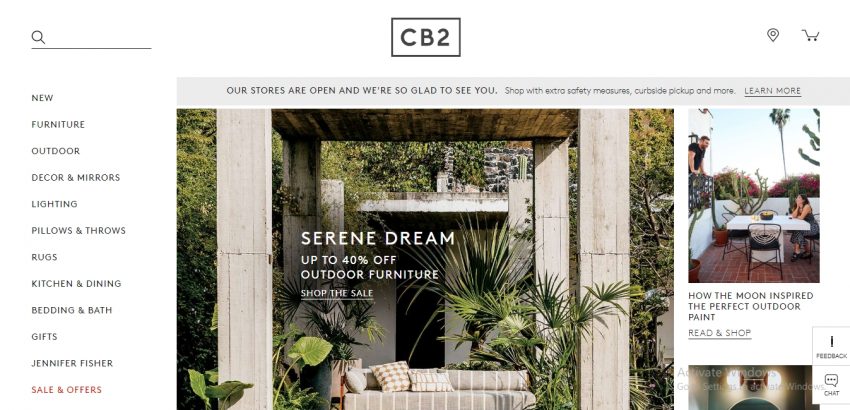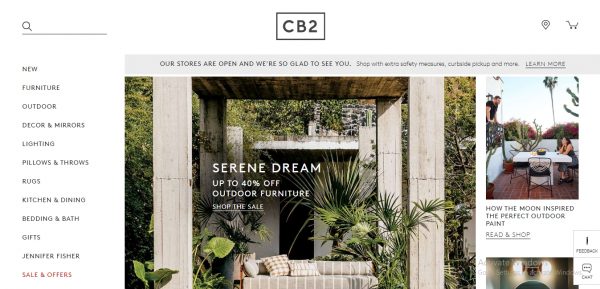 CB2 is one of the best choices when hunting for stores like Flying Tiger. The reason is the fresh and modern vibes their products carry. People have always loved CB2 because the store always manages to successfully blend in the latest trends with elements of sophistication. Some of their products can seem a bit on the higher end of the price scale. Yet, a lot of products on CB2 are well-withing the average budget and are totally worth the investment.
---
Related: Top 10 Alternatives To West Elm To Decorate Your Home
---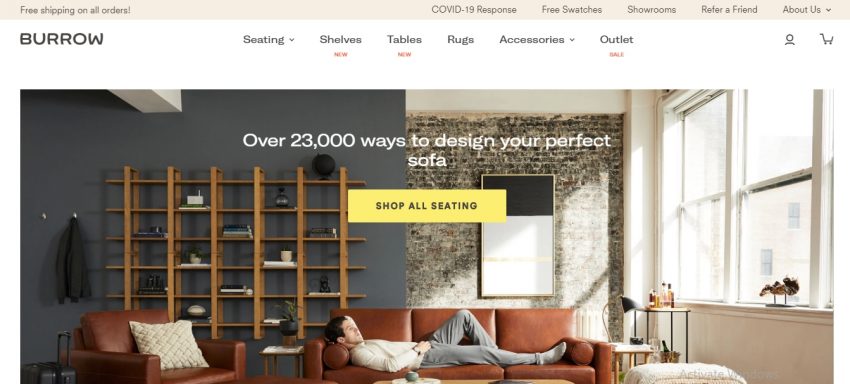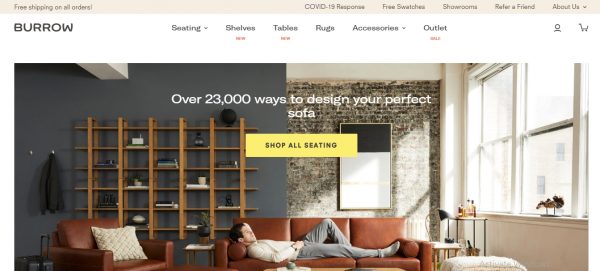 What makes Burrow quite different from all the other stores like Flying Tigers, is its feature of pre-selected design bundles. You can simply use these bundles to grab the best products for your living space. If you do not wish to go for these sets as a whole, you can still make suggestions and work out what products work best for your interiors.
The designs are fresh, modern and minimalist. The design bundles can be chosen based on the type of interiors you are rooting for – Mid-century, Bohemian, Scandinavian, Farmhouse and much more. The website is especially appropriate if you love minimalism in home interiors.
---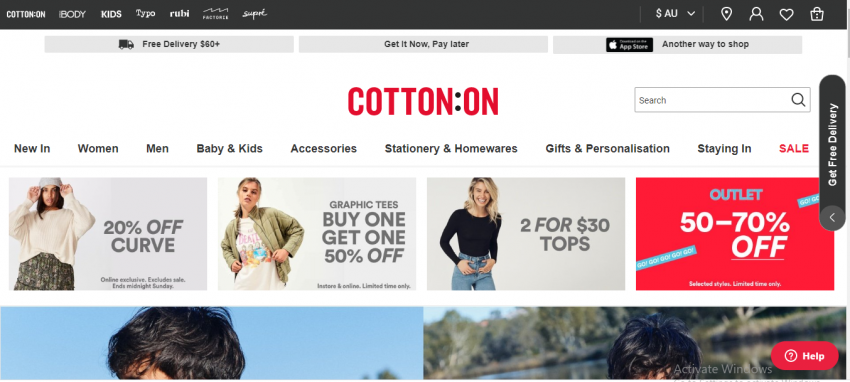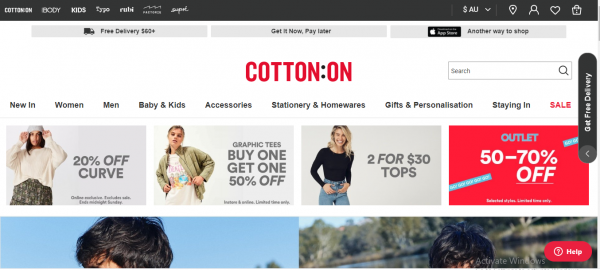 Largely known for its clothing products, Cotton On also has a beautifully organized home section. This part of the store deals with not just home accessories but also stationery items – something the other sites on this list fall short of. You can avail of some very trendy products assorted into categories like cookware, dining ware and furnishings like cushions and throws. Besides, the variety of lighting and decor accessories are to die for.
We are all aware of the fact that buying good home decor needs a lot of thinking. You need to keep in mind your budget, your preferred style, the other pieces of decor to match themes and space constraints.
Yet, buying decor and accessories can be such a refreshing task, isn't it? Especially when you have the liberty of browsing through endless catalogs online, it can take hours and hours for you to land the perfect choice. We hope this list helps you assort some great alternatives to your favorite Flying Tiger USA the next time you wish to renovate your living spaces.