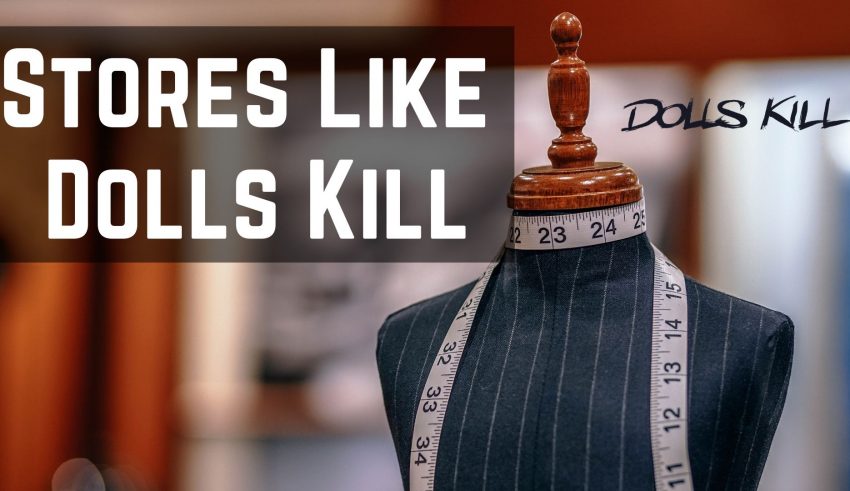 If you love Dolls Kill, your wallet can and will feel it. Awarded as the Fastest Growing Retailer in 2014, Dolls Kill is one of the largest fashion brand globally and it's growing because it's one of the only stores of its kind.
It's a retail store that's edgy for the sake of being edgy, often going further than most fashion brands will. It's this surreal edginess that has kept Dolls Kill in ultra-high demand. The thing with Dolls Kill is that supplies are limited and prices are high.
The sites like Dolls Kill are usually more oriented towards offering rebellious and punk style clothes which are mostly worn by the young generation. To help you get the most of your money's worth, we found stores like Dolls Kill in both style and edginess.
Here are the top 10 stores like Dolls Kill to Buy Latest Fashion Trends: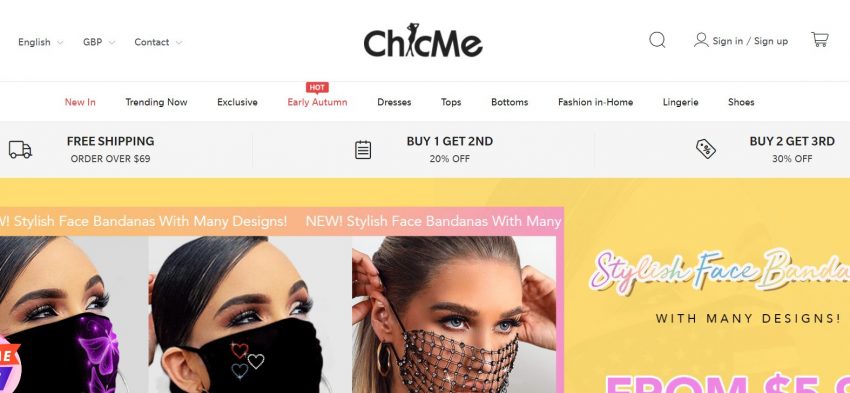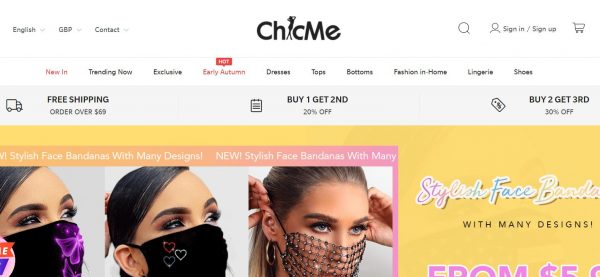 Chic Me is another store very similar to Dolls Kill. It is based out of America and is a cheap fashion destination for women. The store is kind of popular among women who like to haul a bunch of fashion apparel and accessories at a cheap price.
If you are in your late teens or 20s then this store can be quite a good fit for you. The store has all the trendy and latest style of clothing. Besides that, you get a bunch of discounts which can help you get stuff for a much lower price. Check out this website, it has impressive collections.
---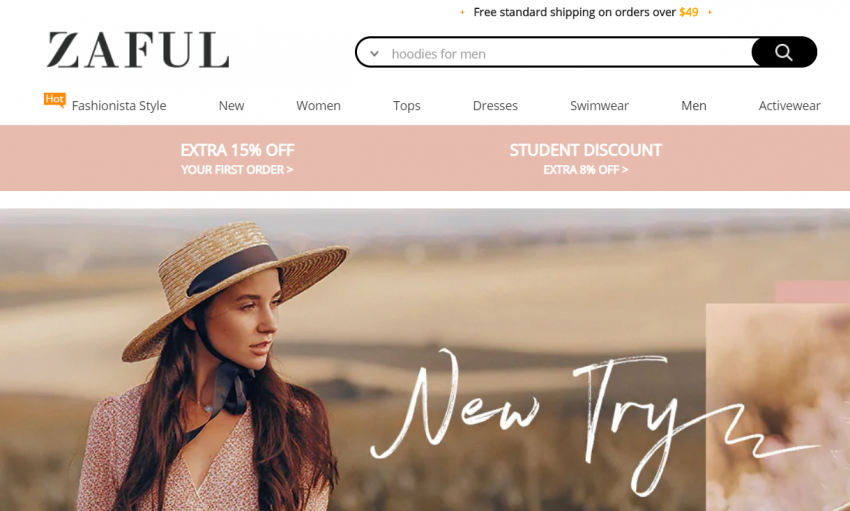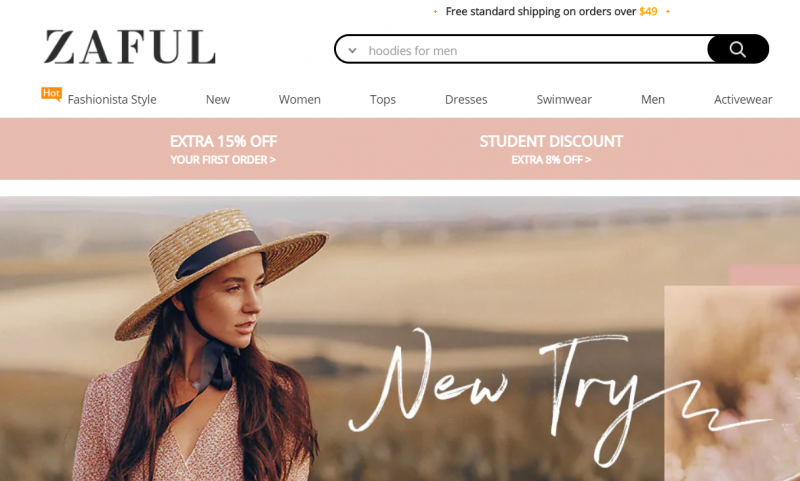 Why Misguided and similar stores have become popular over the years is because most of the time when you order from these stores you will get a decent item for a low price. Zaful goes the same way.
Most of the items that it sells are of good quality and the style and trendiness of the designs are there. Both men and women can find apparel of their choosing on the website and get a good deal while shopping here. You can find elegant wear, sportswear, sleepwear, lingerie, swimwear, and much more at this store.
---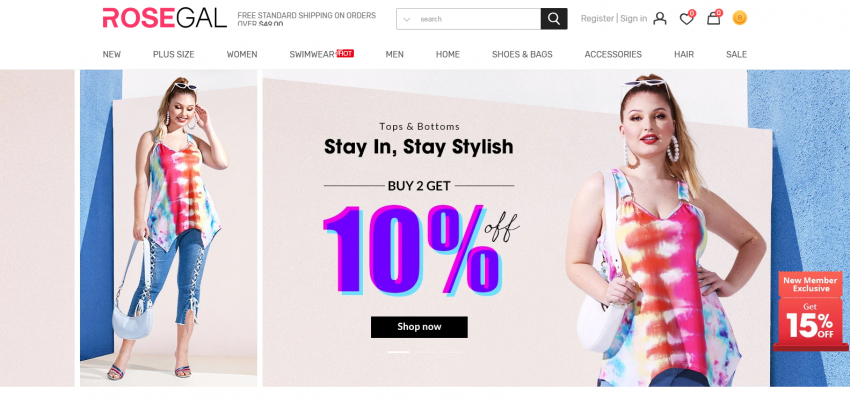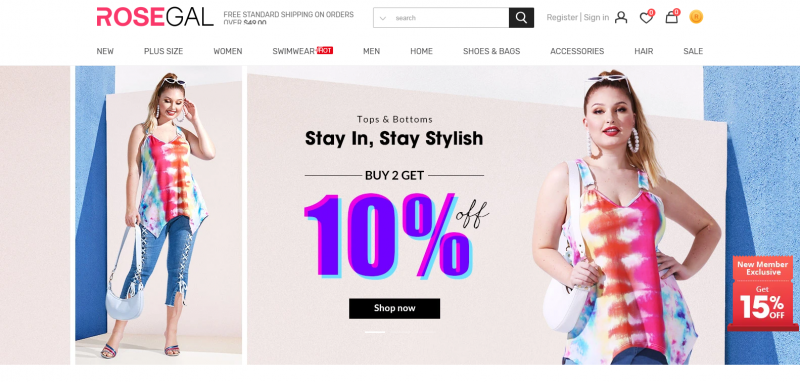 We wanted to include a website which provides exclusive sections for plus size clothing. No idea why others are not doing it. We mean if you are a plus-size woman or have a curvy figure it can be difficult to find clothes of the right design and size to compliment your figure. But don't Rose Gal has got the stuff you need.
You can go to there plus size section and shop to your heart's content. The store is generally decent most of the time when it comes to trendy and fashionable clothing. They even do seasonal sales which you can take advantage of.
---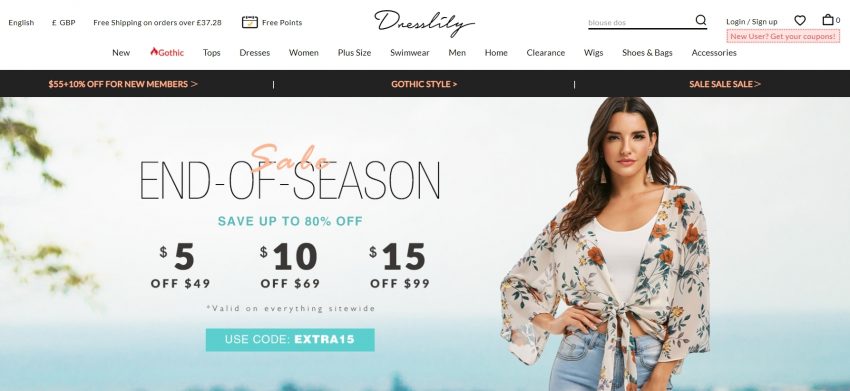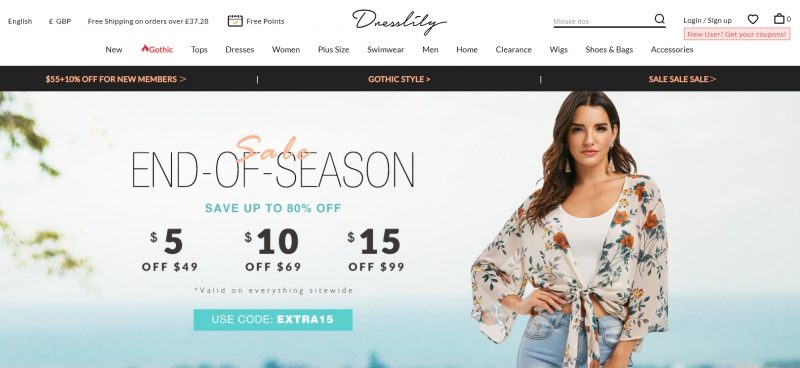 Many a times you will not find a decent online fashion store which is selling stuff at a reasonable price. You being here seconds that fact. We liked the fact that they have a huge collection and lots of good options to choose from.
The quality can be very decent and the prices are very affordable. Besides that, you can often find regular discounts which can help you save more. We do have a squabble about the customer service but more often than not people get decent stuff at quite a bargain. It is not even that much of a risk. So, why don't you check out the website and see if you like it?
---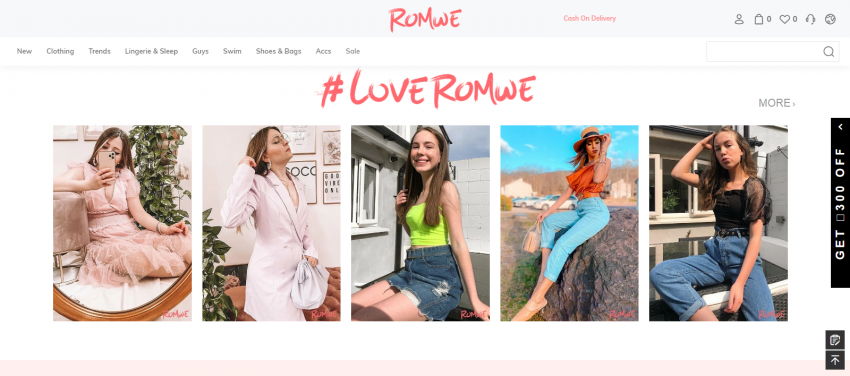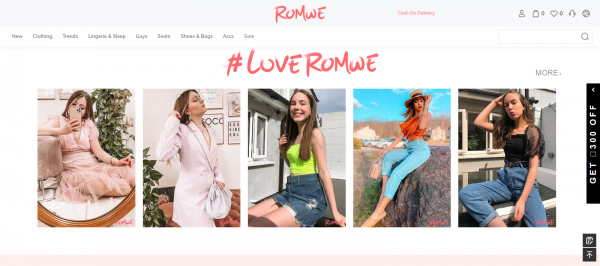 Romwe has been around for a decade in this industry. If you have survived into the highly competitive market for that long it means that you have some quality. Romwe comes very close to Shein with its features and product quality.
You will find a tonne of categories, styles, and trends to choose from. Plus, the products are quite affordable making it a potential place for hauling a bunch of dresses at once. They also believe in the ethical standards of the trade and work with manufacturers who produce the items ethically.
---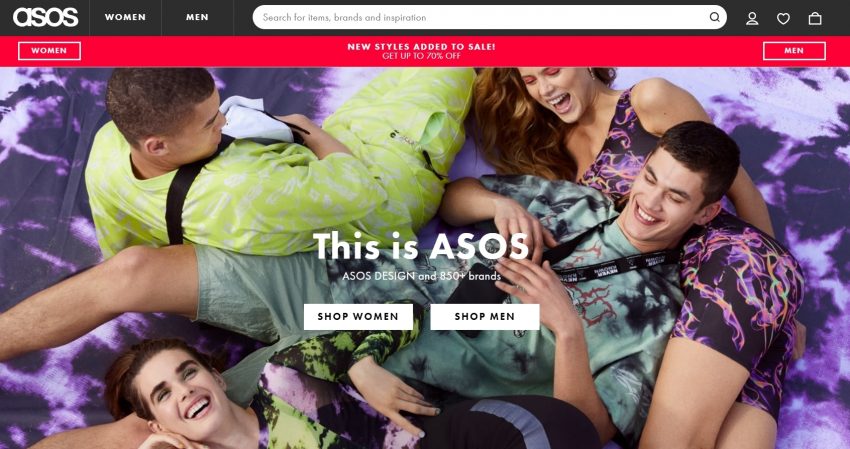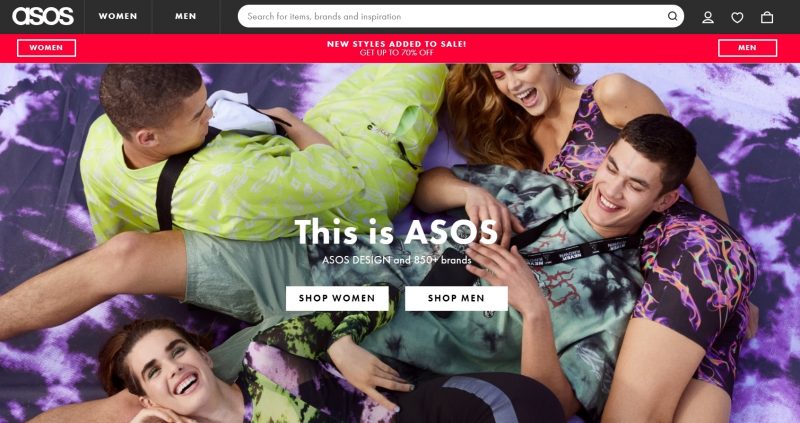 Founded in 2000 in London, ASOS plc is a British online fashion and cosmetic retailer, primarily aimed at young adults. The website sells over 850 brands like Glamourous, Monki, Adidas, Chi Chi London and many more as well as its own range of clothing and accessories, and ships to about 196 countries from fulfilment centres.
If we are talking about young and rebellious vibes regarding clothing, ASOS is surely to be mentioned for this category. As one of the biggest global destinations for fashion, it is home to numerous savage, statement and futuristic brands like Dolls Kill.
It is an ideal pick for the category mainly because it provides amazing clothing and other fashion essentials for young men and women.
Whether you are tall or short, petite or plus size, ASOS has got your back in every situation with amazing prints and fabrics of clothing. Not only clothing there are a bunch of more categories ranging from shoes, accessories to activewear, face and body care products too.
---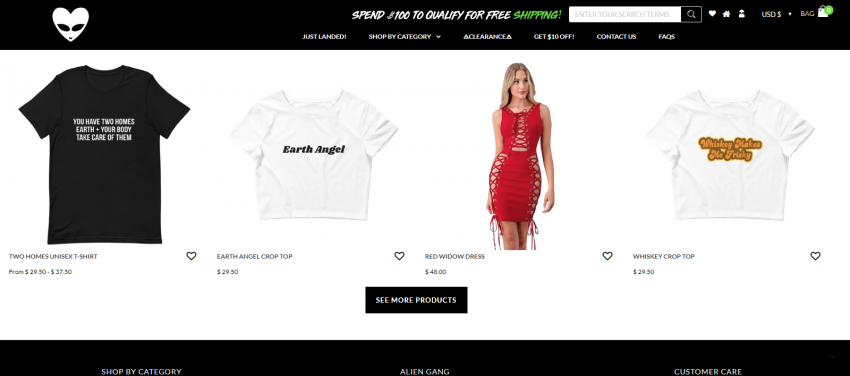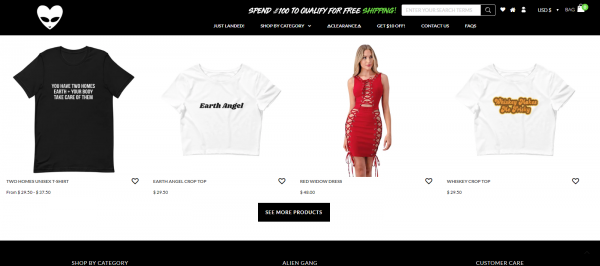 Feel different? Like you don't belong? Then Alien Outfitters is for you. It's a lifestyle brand which sells various kinky accessories, graphic t-shirts, rainbow knives, and specialty items, and was started in 2011 and based out of North Caroline.
Their goal is to accent your individuality and provide a secret style source for a unique species. They continue to cater to those who aren't afraid to be themselves, and express this through the collections they offer.
They use the words like "planet" and "UFO" instead of store or website or normal words, which makes me think they're like me or I'm like them. It is one of the few stores like Dolls Kill that manages to give the same vibe without having to deal with totally far-out clothing.
Often considered to be Dolls Kill's "X-rated sister," this store carries wild hippie clothing, body positivity artwork, gifts for your stoner girlfriend, and also sex toys. It's a badass lifestyle store that any space alien or outer space peep you know will surely adore.
---
Shein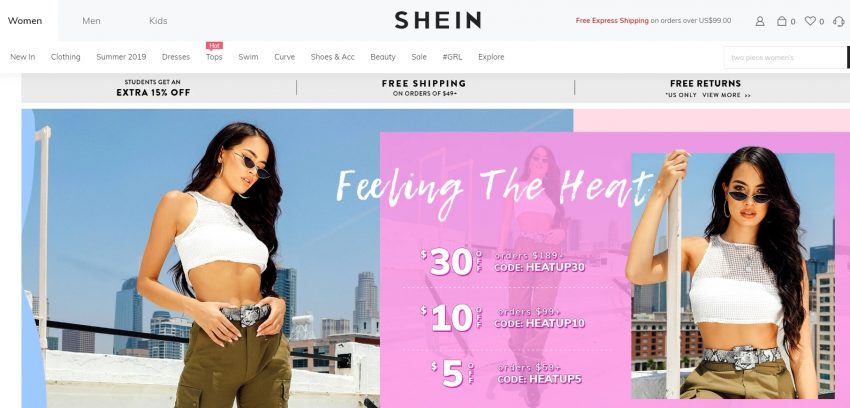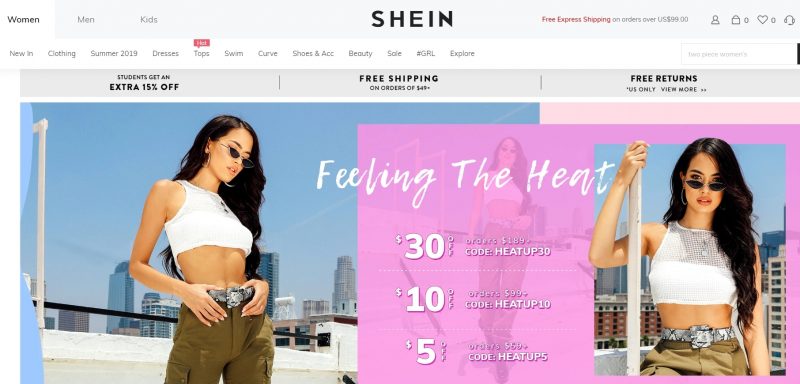 Shein has been around for quite some time and is one of the most popular online stores when it comes to fashion at cheaper rates. The design and style of clothing which you can get on this website are similar to some high-end fashion store but the price is quite less.
Yes, you don't get the top-tier quality when it comes to the materials but the clothes are still comfortable to wear and can last you some time. Shein has a refund policy for the US. Also, you can get 20% off on your first order if you sign in via Facebook.
---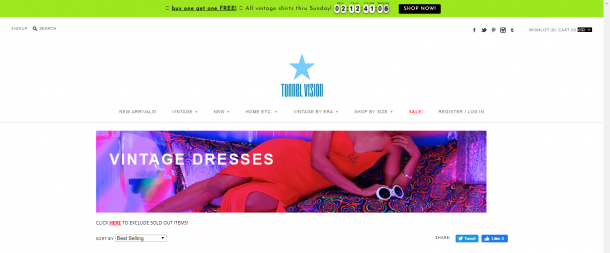 Tunnel Vision is a platform which redefines the vintage era in a totally different way and hence you are going to find a blend of vintage as well as latest designs here. Operating from Los Angeles, California, this website is not so old and despite being new in the business, they have nailed their fashion mark.
A unique and independent option in the category of stores like Dolls Kill, Tunnel Vision is surely an inspiring platform to look forward to.
Their idea is to purchase the vintage and secondhand clothing from the popular brands like Tommy Hilfiger, Ralph Lauran, Adidas etc. and then recycle them for their customers. Not only vintage, but you can find new stuff here too like tops, bottoms, shoes, jewelry, accessories etc.
Apart from the fashion oriented items, you can also find other stuff here too like posters, mugs, phone cases etc. So, basically, Tunnel Vision is a platform which revolutionize the Vintage era from 60's to 00's perfectly with a modern twist of rebellious clothing ideas.
---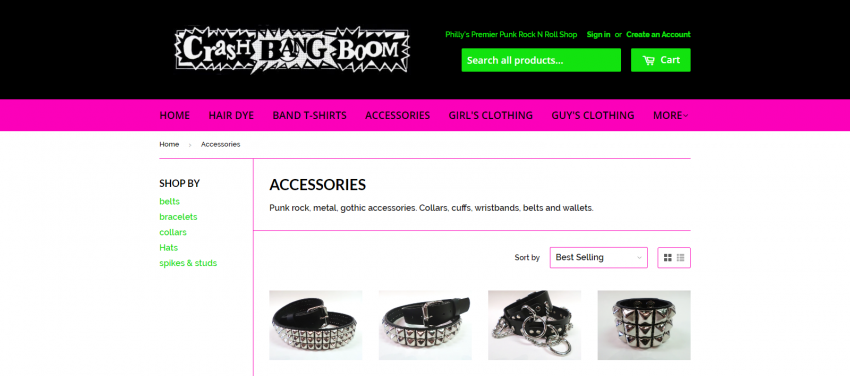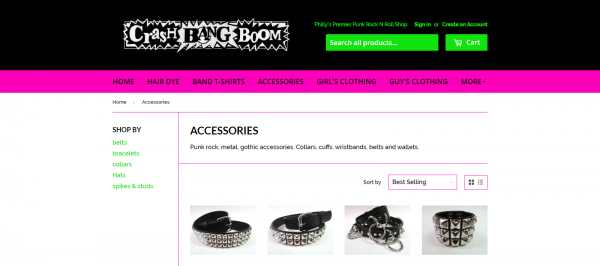 Crash Bang Boom is Philadelphia's premier independent punk-rock-n-roll shop. It offers tons of cool stuff that you are not going to find at the mall and provides alternative apparel for punks, goths, metalheads and rockers.
This is the best punk and hard rock store you are ever going to find featuring clothing and other style statement items for both guys and girls.
Crash loves to support and be a part of the scene that surrounds us. It has girl's clothing, guy's clothing, footwear, handbags, accessories, Manic Panic hair dye, make-up, jewellery, baby clothes, quirky gifts even artwork from local artists, second-hand consignment section and all kinds of cool stuff. It has many merchandise too!
Basically, Crash Bang Boom is all about punk themed stuff and it is not restricted to clothing only. They are just perfect to give you an IDGAF kind of vibes and to make you look way cooler than before.
---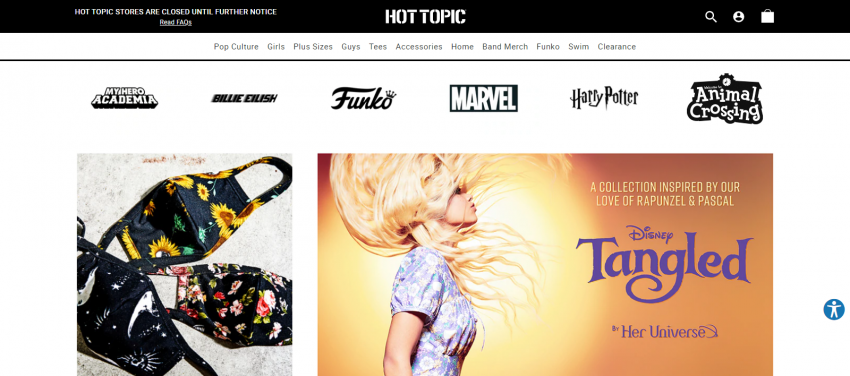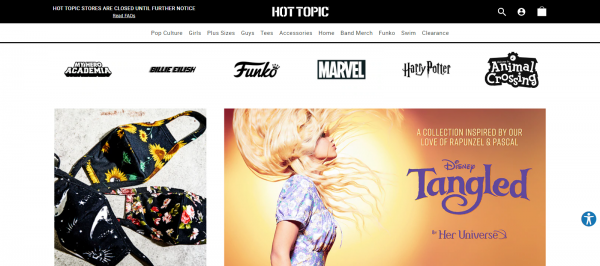 Hot Topic, this retail chain specialises in counterculture-related clothing and accessories and licensed music. The novelty retailer stocks a variety of pop culture and music merch and rockabilly-inspired clothing and accessories, which you can find at more than 600 stores and online.
They are mostly aimed towards the audience interested in rock music and video gaming, out of which, most range from teens to young adults.
It all started in 1988 and as 1990 rolled around, they brought in the ultimate music fan essential: band T-shirts. Customers loved it when they walked into Hot Topic stores and saw Bauhaus, The Cure, TSOL, and Depeche Mode rock tees.
Within a year, they started to offer about 50 different band t-shirts, etc., along with rock-inspired fashion collection such as Lip Service and Serious.
They also discovered that their customers were also drawn to the cult movie, underground cartoon, and comic book scenes, so they, along the way, brought the world of Care Bears, South Park, SpongeBob, Superman and tons of other pop icons too!
Similar to Dolls Kill, Hot Topic also flaunts an edgy, personal sense of fashion. More than 25 years later you can still feel the passion for music and pop culture in their stores and distribution centers.
---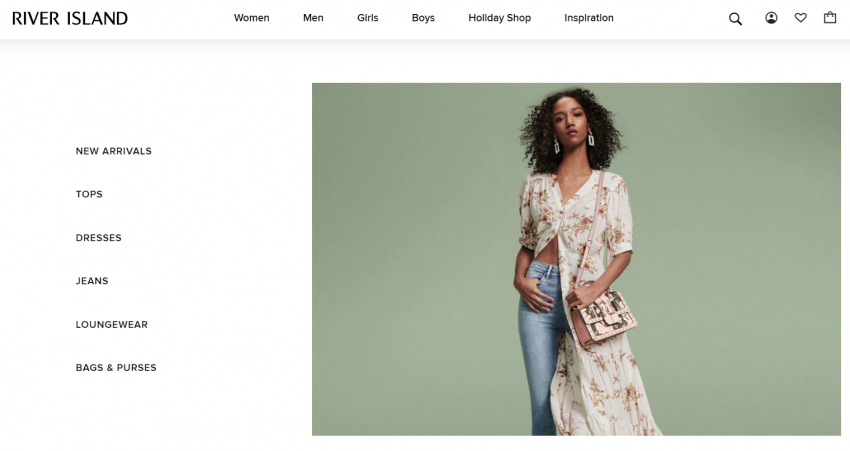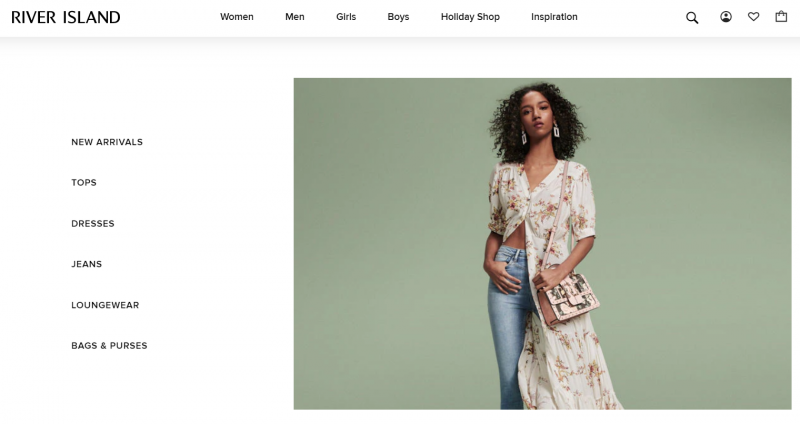 River Island, set up in 1948, headquartered in London, is a high street fashion brand, operating in a number of markets. If you love trendy fashion, it's a platform which can surely prepare you for a trendy vacation and holiday trip.
Offering stuff for men, women, boys and girls, it covers everything for everyone. River Island is one of the most known and loved brands, with over 60 years of experience, similar to Dolls Kill,.
They are renowned for their stylish, affordable fashion. They mostly deals in streetwear kind of fashion items and their vacation shop is the most sought after of all but the unique touches they bring to the collections helps them standout.
Customers can rely on them for great going-out looks and occasion wear, hats, accessories, bags, shoes and everything else needed for a wardrobe makeover. You can pick up everything you need for a brand new head-to-toe look.
Their stylish and affordable fashion options are slowly turning a huge number of customers to their side. As a bonus, you get to browse their vacation shop too where you can find fashion items related to various types of vacation spots and for more inspiration, you can check out their fashion blog too.
---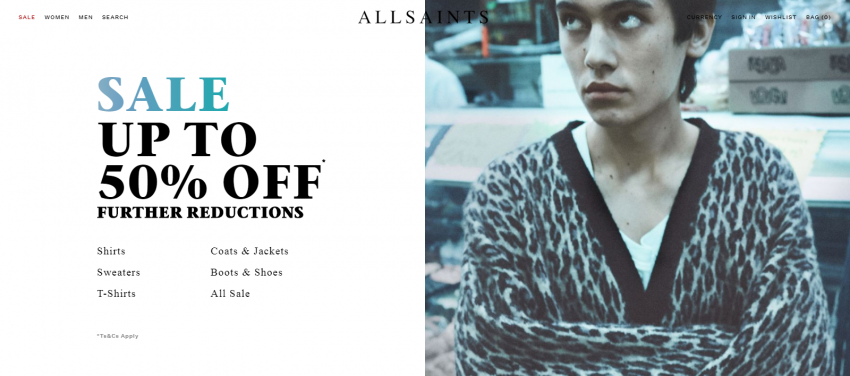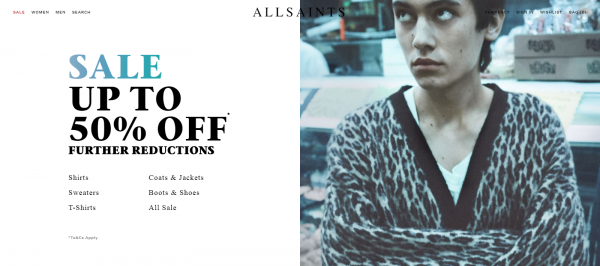 AllSaints, headquartered in London, is a British fashion retailer. It sells menswear, womenswear apparel, footwear, and accessories in 232 stores and 85% of the company is owned by Lion Capital LLP.
Talking about the similarity between All Saints and Dolls Kill then just like the punk collection of Dolls Kill, AllSaints also features an amazing collection of punk clothing, specializing in biker jackets. Other stuff which you can find here are dresses, leather items, shoes, handbags, accessories and many more.
A clothing focused website which deals in all types of fashion, this shopping site also operates in form of retail store which can be located with the help of their store locator tool provided on the website itself.
The site is pretty damn good in terms of versatility and abundancy of the collection. Their studio option provides a complete look book of various collection where you can get to know about the recent trends.
---

Welcome to the Circus! It's devoted to the rebel lifestyle and spirit. I know you might not have heard about this website before but Rebel Circus is one of the most popular website which works in rebellious clothing options for the modern day youngsters.
They offer the best pinup, punk rock, alternative, rockabilly and tattoo clothing. Acing the chart of websites like Dolls Kill perfectly, Rebel Circus is perfect for those people, especially young generation, who just love Gothic and punk like clothing.
It focuses on young men and women and on kids, hence you can find great fashion options for everyone. Apart from the dark and edgy clothing you are going to find trendy jewellery, bags, bandanas, watches, plus size clothing and many more.
If you love outrageous and punk clothing and accessories then such stores, similar to Dolls kill, are a must to check out for you and Rebel Circus obviously counts in the list. The interface is user friendly and the options are just so catchy, you much shop!
---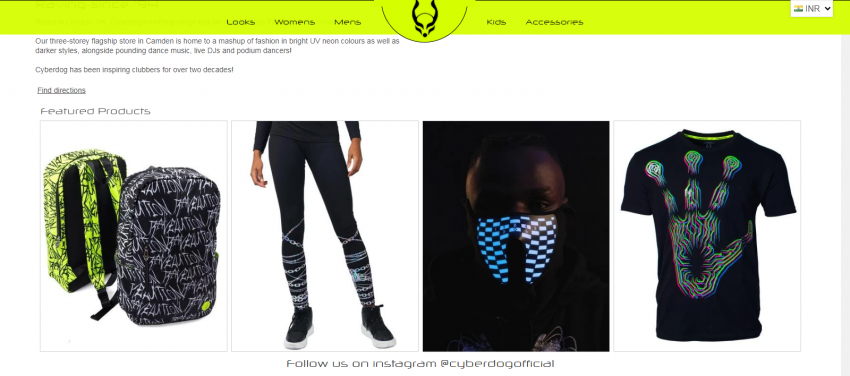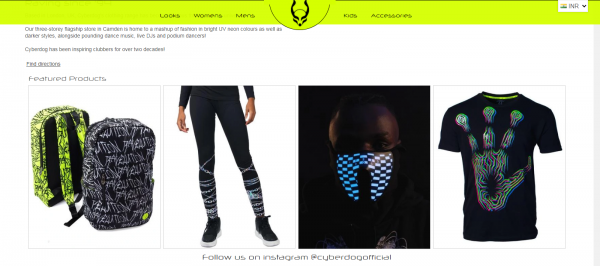 Cyberdog, headquartered in London, is a trance music and cyber clothing/accessory retail chain. When it comes to underground club-wear, very few brands have as solid a background as Cyberdog.
It's driven by rave culture and the future. Their story goes back to the early days of the club-kid situation, hence they are one of the oldest stores like Dolls Kill. It sells rave-wear and toys divided into four categories: Kawaii, Neon Clubwear, 2090s (or Futuristic), and Cybertronic.
Their specialty is bright fluorescent dance clothing, which often features electronic components like flash lights, and in accessories like UV-fluorescent items and glowsticks. You can find clothing, jewellery, shoes and rave-toys in this website.
With over 20 years of experience designing kickass cybergoth wear, rave wear, and avant-garde gear, it's easy to see why they're a favorite of anyone who wants to stand out in a crowd. They also launched a sister brand, in November 2012, called 'Futurelovers', selling sex toys and fetish clothing.
---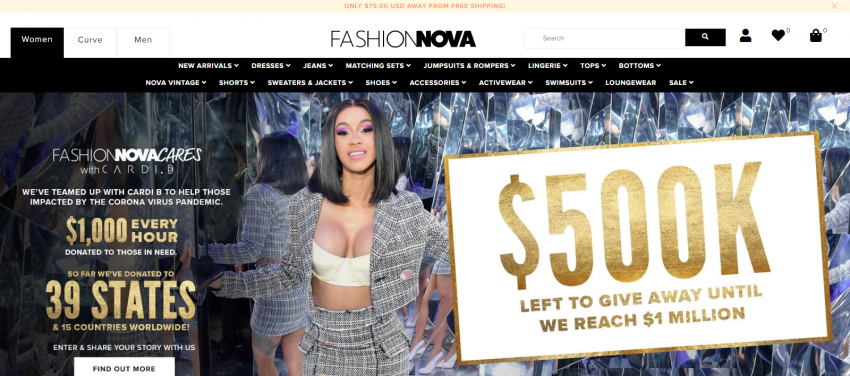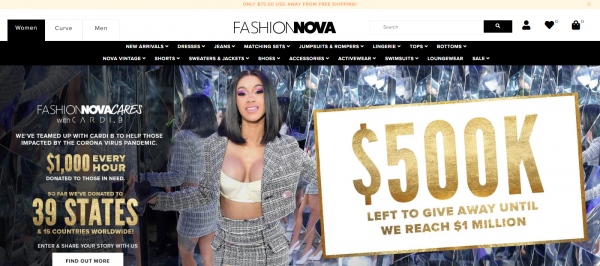 Assuming you haven't been living under a rock, then you've already heard about Fashion Nova. It's an American based fast fashion retail company. The company operates online and is owned and operated, with 5 retail locations, in Downtown Los Angeles.
Through a mix of diverse celebrities and spokespersons like Kim Kardashian and just about every Instagram model and customers, it's easy to see why this brand became Insta-famous! This fast fashion online store has clothing that runs the gamut from conservative to the downright wildly edgy.
They'll dress you from head-to-toe, as you take the lead in your own life, regardless of weather you are a hustler, a trendsetter, the wanderlust, the life of the party or a social media connoisseur.
They're give the most sought-after, head-turning, up-to-the-moment trends, to anyone, anywhere in the world! They make it easy and affordable for you to be your own fashion icon. We're digging their super low prices, ultra-comfy jeans, and exceptionally wide range of clothing sizes.
---
Conclusion:
Stores like Dolls Kill are quite unexpected and less heard about but delivers great quality products with unlimited fashion choices and that too within your budget.
With such stores, you can find options for alternative fashion options which are quite unique as compared to the usual fashion and style options that most of us go for.
We get a chance, through these websites, to acknowledge different types of clothing styles on a variety of platforms. We hope this article helps you. If you know any other website which we missed, let us know in the comments!