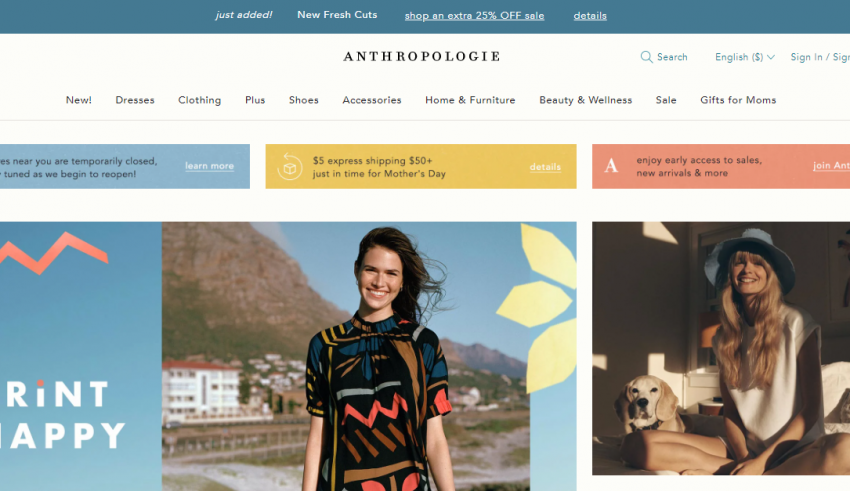 Anthropologie is an American apparel, accessories, home décor and lifestyle retailer brand, that is known for its detail oriented and modernized deliverables.
They are also renowned for the state of the art décor and the sophisticated ambience of their physical stores, which are present all across the globe. Here, the customers can get everything from bohemian apparel and exotic home décor to indulgent beauty products and one of its kind accessories.
Anthropologie is an inhouse brand and therefore, most of their products are exclusive and are constituted under their own brand name. However, often, you will find them partnering with other lifestyle labels and brands to launch products that are worth drooling over.
Three characteristics make Anthropologie the ultra-bohemian, chic yet sophisticated brand that it is – aesthetic appeal, creative presentation and premium quality products.
This one-stop shop destination is every shopper's haven with clothing, accessories, beauty and wellness products, home décor and furniture items available at reasonable costs.
Check out the following other stores like Anthropologie, to add more flavor and variety to your home and wardrobe!

This is one of the most sought after online stores like Anthropologie, which is in fact an H&M brand! With an online web-store and many physical stores at its disposal, & Other Stories curates its fashion, by inspiration from the world's top fashion ateliers – Paris, Los Angeles and Stockholm.
Each of these three cities signify an element of their fashion code; romantic essence of a French fashionista, Californian confidence and creativity and the Scandinavian sophistication, all of it is combined in a piece of clothing that you would purchase from this store.
From clothing, loungewear, lingerie, bags, jewelry and footwear, this store offers everything that you need to look stylish and confident. Plus, the products are all moderately priced and you will easily be able to curate a complete outfit well under $100.
Since, this store is a child brand of H&M, you can be sure to avail nothing less than premium quality standards. Also, they have a unique 100 days free returns policy.
---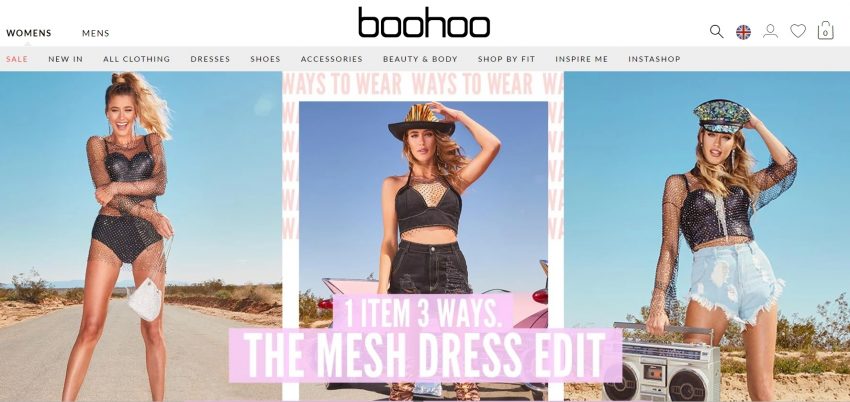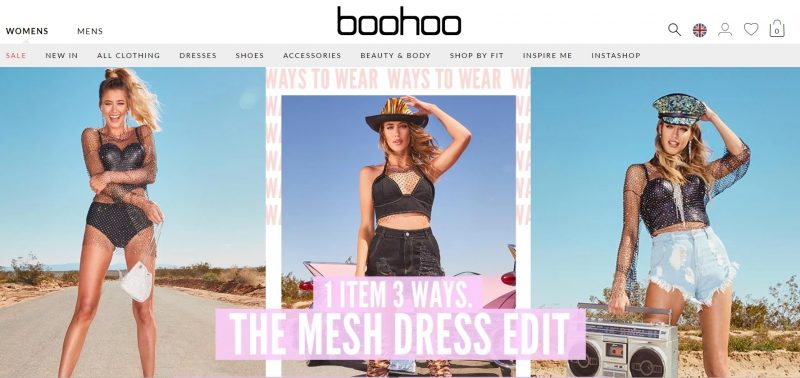 Launched in 2006, Boohoo is an online fashion boutique, originally from the UK, that delivers about five hundred new products every week. So here, you will always have the latest looks at minimalistic costs.
They make fashion accessible and fun for all, which means that every girl can create the wardrobe of her dreams, by embracing her individuality. Their prices start from as low as $10 and accessories start from $4.

With new collections, and newer styles, they have a plethora of options for you to choose from. From gym wear to maternity wear, from size clothing to casual day wear, from trendy tops to prom dresses, you name it and they have it! They have Express delivery slots available.
Therefore, you can get your orders in as little as four working days. Also, they have a 45 day free returns policy.
---
Forever 21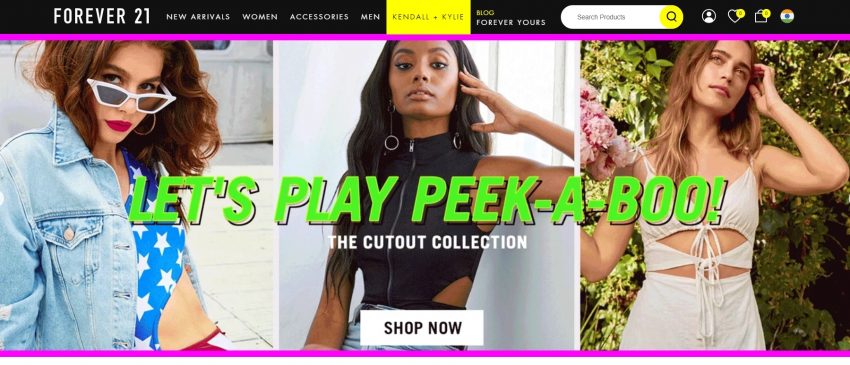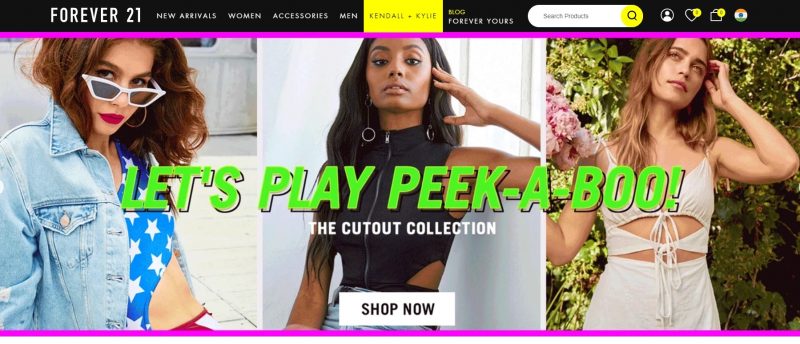 This is one of the well-known online stores like Anthropologie that has gained immense acknowledgement from fashion connoisseurs worldwide. As a result of its success, the founders have inaugurated several physical Forever 21 stores that can be found in a number of countries all over the world.
Started in 1984, today it sells top quality fashion merchandise including dresses, jumpsuits, skirts, athleisure, sleepwear etc.. along with accessories for women and men.
They also have outfits on the basis of occasion, so you can choose from the categories of formal, casual, party and holiday wear. Forever 21 is especially renowned for its trendy couture and moderate prices.
Apart from this, they have recently launched their own beauty and makeup products chain by the name of Riley Rose. And while you are on their web store, you may also get some assistance in choosing an outfit or look from their fashion and beauty blog, Forever Yours.
On this blog, you will also find beauty hacks, recipes, wellness tips and much more. They host frequent sales with heavy discounts, so do not forget to regularly check this online clothing store.
---
Allen Schwartz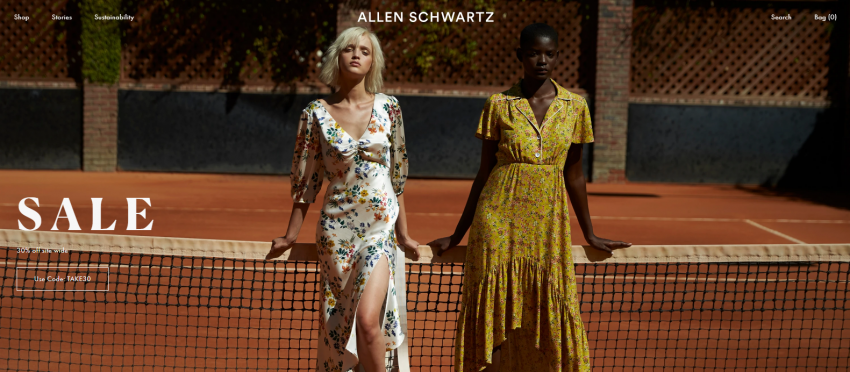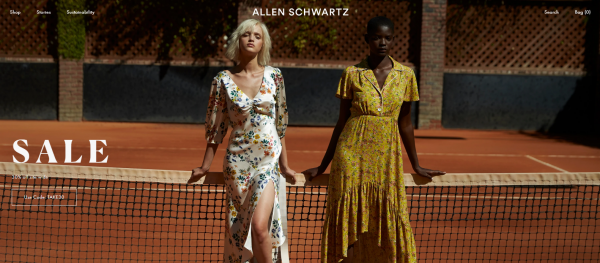 Looking for some new and fresh contemporary fashion? Go no further than Allen Schwartz's exclusive fashion collections. This store was launched in 2017 and immediately gained popularity among twenty-something youths.
The brand offers timeless silhouettes for every occasion, with a vintage influence that is complemented by modern fabrics and textures that they use to curate their line of fashion apparel.
The Allen Schwartz woman, as the brand claims, has an inherent appreciation for design in all possible aspects of her lifestyle and the brand's clothing is there to help enhance this special part of her being.

All of their merchandise is designed in-house and is curated in downtown Los Angeles. From pastel party tops to floral casual dresses, they have certain attractive designs to go after.
Although their products run a bit high on prices, you can always grab discount coupons or sale discounts a number of times during the year.
---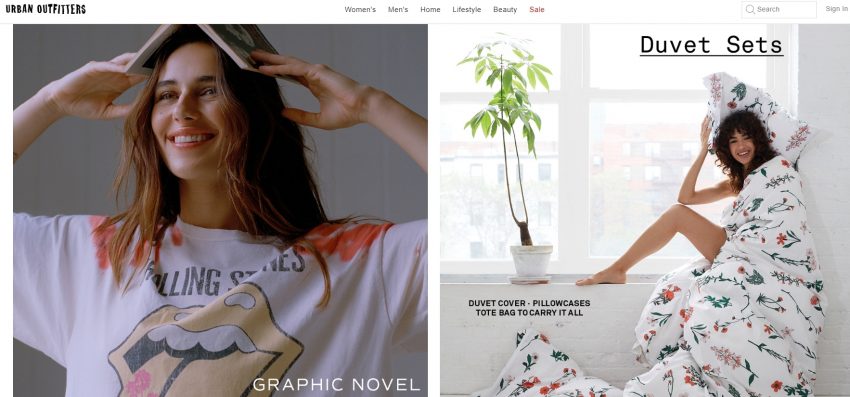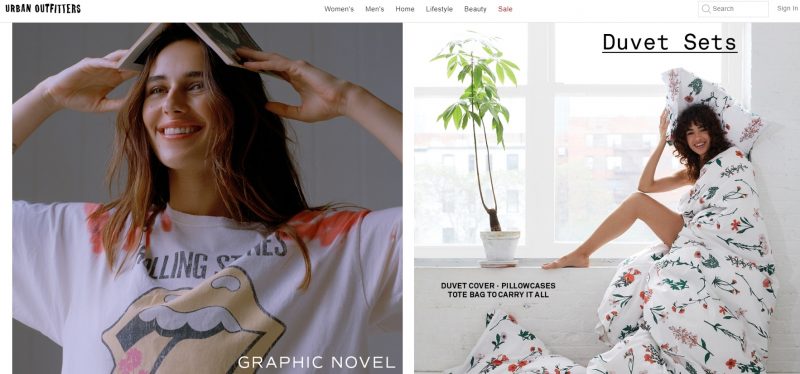 This is yet another among the online fashion and accessories websites like Anthropologie that is a subsidiary brand of the URBN business group – the same company that owns Anthropologie.
It has a diversity of products for the fashion forward youngsters of today. Graphic t-shirts, tie and dye prints, stay at home pajamas along with collection fulls of lifestyle, beauty, décor and stationery products, here you will find everything at one place.
They have more than 200 physical stores in the United States presently and ships to several other countries worldwide. Their physical stores are especially designed to offer experiential retail environments for its customers.
From time to time, they announce massive discounts on their website, so you can be on the lookout. Presently, they have a flat 40% off on dresses and rompers. So hurry and revamp your wardrobe!
---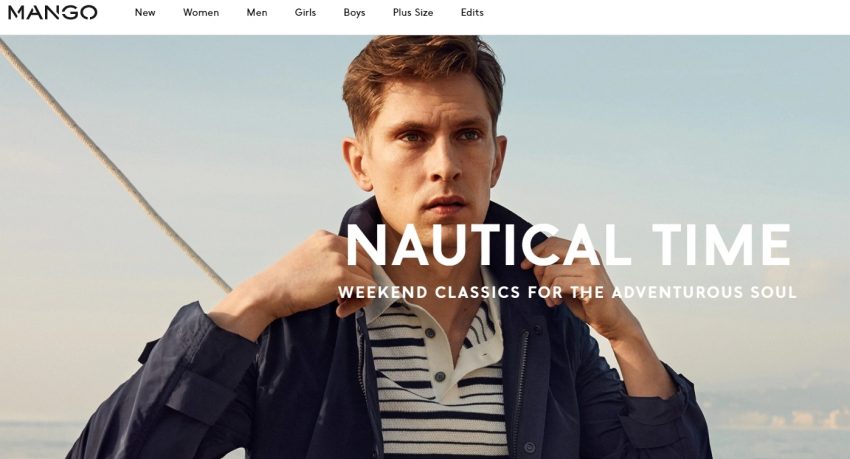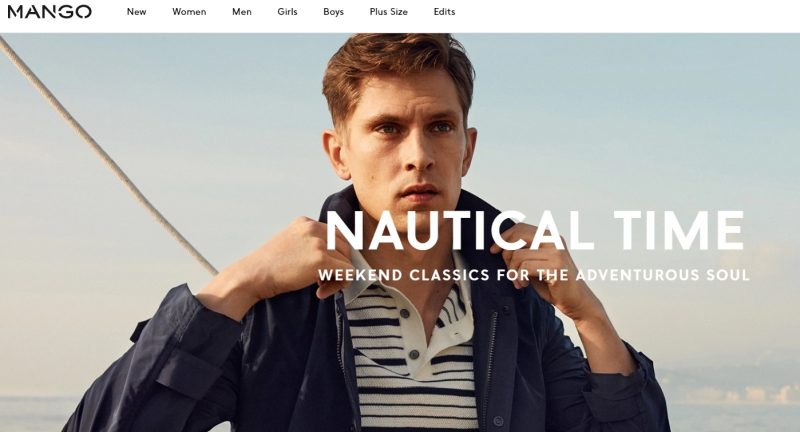 This is one fashion brand that personifies style, sophistication and classy lifestyle. In essence, their fashion deliverables are spot-on trendy and at par with the latest fashions of the world.
Their philosophy is to enhance your unique and personal style with their voguish fashion collections that are in constant renovation. The essence of MANGO products is a characteristic Mediterranean style with an added, necessary touch to keep the products on the vanguard.
Their ready to wear apparel is inspired by modern, contemporary women. Therefore, their range of women's clothing is a delicate mix of formal and trendy.
High-rise trousers, plunge dresses, crop shirts and casual holiday wear, you are sure to make some heads turn with their attractive designer collections. If you are shopping from their web-store, you can also purchase already curated full outfits and looks.
---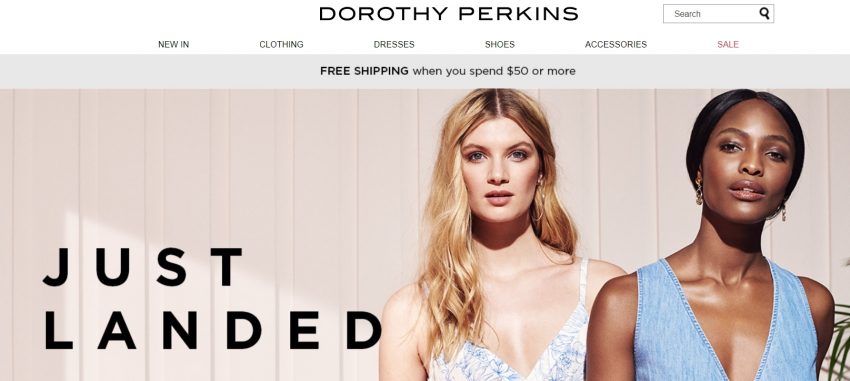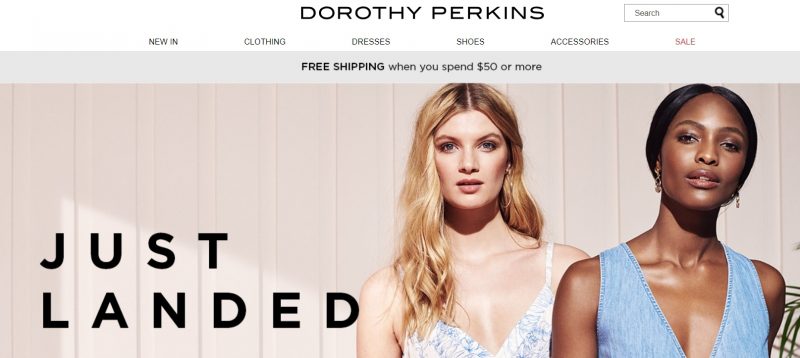 Dorothy Perkins is a multi-national women's fashion retailer, originally based in the UK. It sells both its own range of clothes and branded fashion goods all over the world, through physical outlets and an online web-store.
From the e-store, you can shop on the basis of category, fit (which includes, petite, curvy, plus size, tall or maternity) and occasion. In this way, you can find an ideal outfit to suit your needs.
Explore their collection of women's clothing, which features outing and holiday dresses, perfect party wear, covetable cardigans, nightwear, jeans, jumpers and more.
Complete your look with gorgeous finishing touches, selecting from scarves to statement bags and they have all of the women's accessories you would need to look gorgeous, from head to toe!
Their products are not at all heavy on the pocket and if you subscribe to their newsletter, you would get an instant 15% discount coupon, among other promos and price-cuts.
So, renew your wardrobe with contemporary and comfortable feminine fashion, with select women's clothing from Dorothy Perkins.
---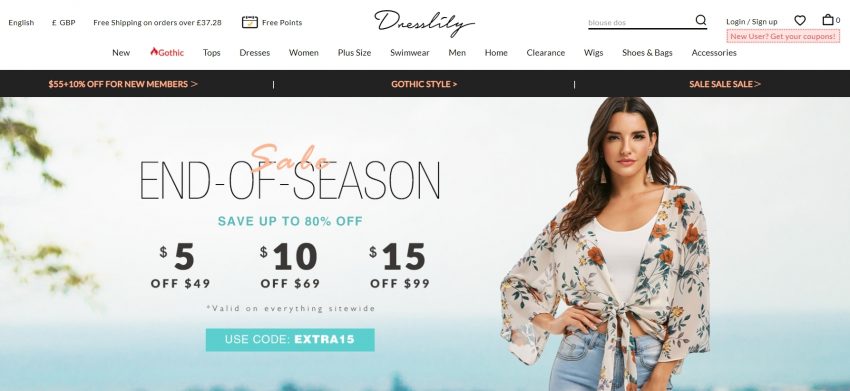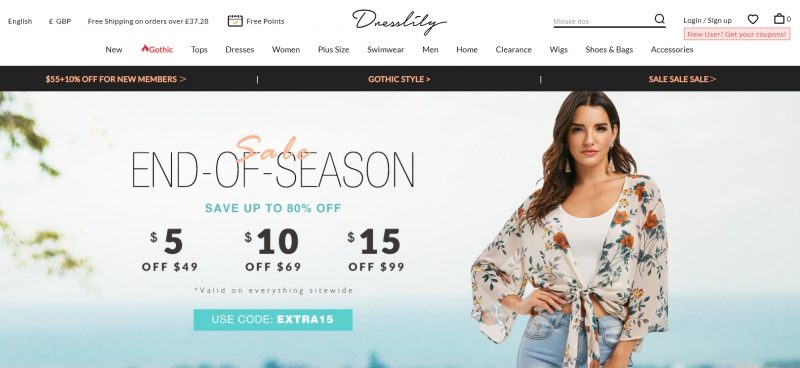 Their tagline reads, 'Praise Every Body' and this most clearly defines their philosophy of fashion for all regardless of body type and size. With their affordable designer women's fashion, they enable women to unleash their beauty with tailor-made sophisticated designs.
With unique floral, polka-dot, plaid patterns and clothing to cater to different occasional needs and theme designs such as gothic dresses, retro and vintage dresses and tops, they provide customers worldwide with irresistible deals in fashion apparel.
Besides, you can also find some cutesy accessories, home décor essentials on their online store. At par with stores like Anthropologie, Dress Lily ships in over 100 countries worldwide. They have exclusive 15% discounts for every new user and up to 90% off on all the sale products!
---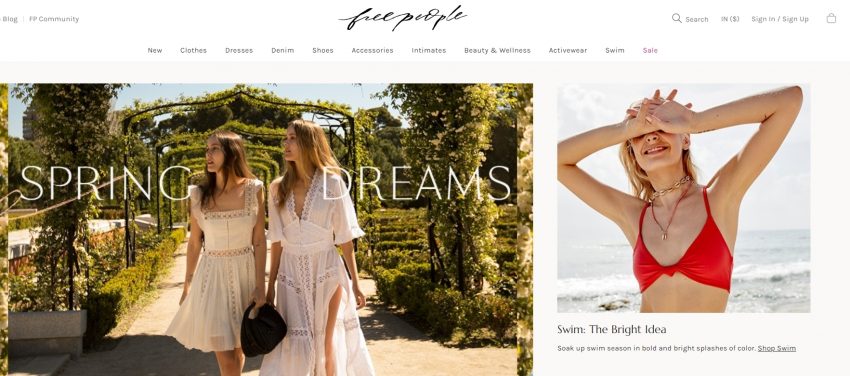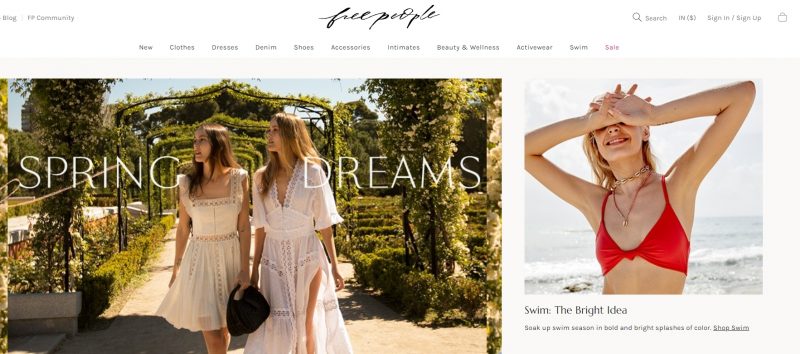 This is one of the online women's fashion stores similar to Anthropologie, offering bohemian clothing for the fashionista who is always on the go. It is yet another brand child of the company URBN and therefore, the fashion merchandise sold by Free people is similar to Anthropologie products.
From comfy essentials that you will wear repeatedly to that one exclusive party dress, which would go far back in the wardrobe, everything is at your disposal at this fashion e-store.
High-rise athleisure bottoms, basic bodysuits, flared jeans, strappy tank tops and accessories that add an extra something to your outfit, they have everything that is on your mind.
Moreover, they have a beauty and fashion blog that you must explore for outfit ideas, beauty and skincare hacks etc.. They have also launched virtual fitness sessions from home to keep the fitness freak in you on toes.
Since they keep renewing their collections every day, you will find several products on sale throughout the year and this is where you can go discount hunting. Plus, their discounted prices start from as low as $4.
---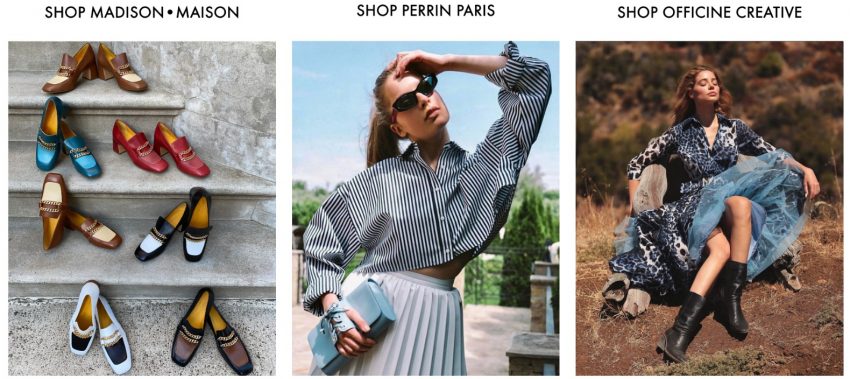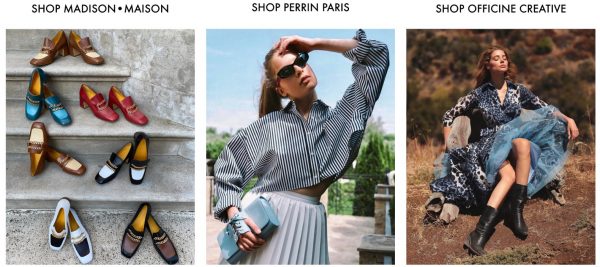 Madison Style is a luxury store specializing in women's high end fashion and accessories. With a selection that is most forward thinking as well as the oldest standing designer fashion houses of footwear, Madison Style continues to remain among the top international footwear authorities for over twenty six years and counting.
They believe in complementing traditional craftsmanship with advanced technology to create fashion apparel and accessories that are ideal to match up to contemporary fashion. Besides their in-house designs, they have also partnered with a number of designers to create a diverse catalogue of products.
They have an attractive range of bags including totes, cross-body, clutches and so on; footwear including heels, boots, wedges, flats, oxfords etc.. Some must-have formal long coats and designer professional outfits are also up on grabs on their online store.
---

Another American fashion retailer, ModCloth is one of the best websites like Anthropologie to shop for women's clothing and accessories. Their apparel is Indie and Vintage-inspired. They offer women's clothing with hand-drawn prints and classic silhouettes that celebrate the American community and lifestyle.
Their products are available in a diverse size range from 0-28, including plus sizes, thereby making fashion accessible for all. The unique assortment of fashion clothing is available online and in physical stores across the country, where you can meet with ModStylists for one on one fit and styling consultations.
Their claim is that women must not be afraid to wear what they want, go against the current, and be unapologetically themselves.
Designed to make your everyday outfits dressy and impressive, they offer everything ranging from casual dresses to wedding dresses, cozy sweaters to pulled-together blouses, shoes and handbags, weekend outfits and so much more.
Their exclusive fashion collections are intricately checked for details and this is one of the reasons why Madison Style is among the most sought-after stores like Anthropologie.
---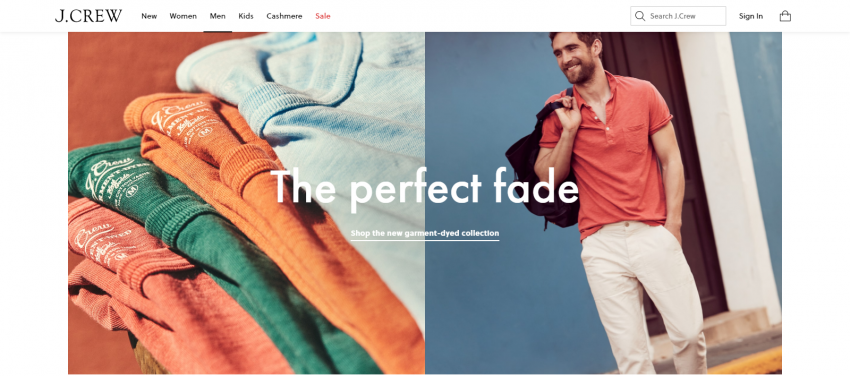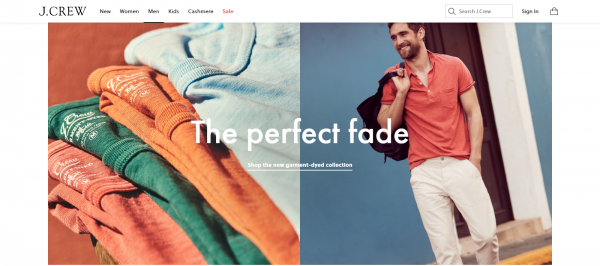 This American online store is every fashionista's paradise with prices and styles that are similar to Anthropologie. It is a one-stop shop destination for all things fashion. Jumpsuits, dresses, tops, skirts, trousers, cashmere sweaters, shorts, pajamas and the list goes on, but their clothing collections never stop renewing.
With new styles added every day, J. Crew has come to be a top fashion retailer worldwide. They also have extensive products in men's and kids' collections.

They are the expert manufacturers of signature categories, such as cashmere, coats, blazers, pants; they also often collaborate with other luxury brands. Their philosophy is simplistic – consider leopard, a neutral, speak stripes fluently and live for a great gingham.
They also reinstate their belief in 'looking' like a million bucks, but not spending it, which is why they go the extra mile to source the absolute best fabrics at the most accessible prices.
---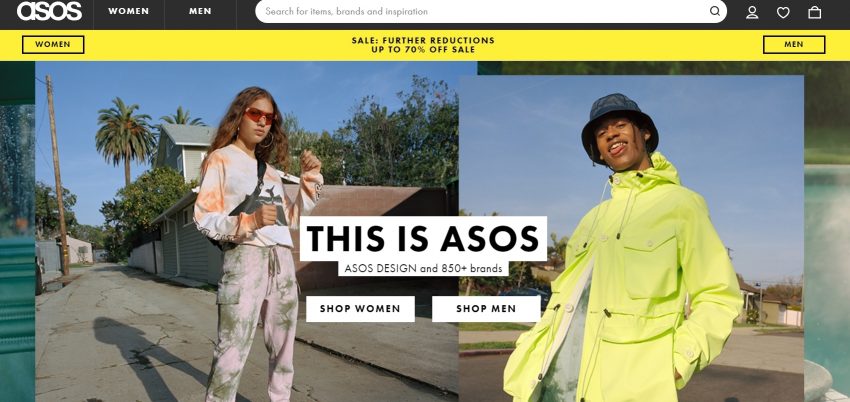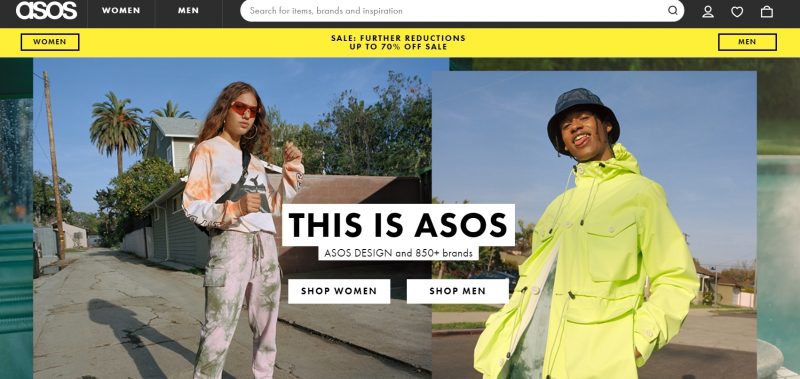 It is indeed, one of the largest online fashion boutique stores like Anthropologie, that stocks designer wear and fashion apparel from a vast catalogue of brands.
A lot of its styles are similar to those featured on Anthropologie. As a brand, they believe in diversity and fashion for all. So, their products are available in over 30 sizes and they have additionally partnered with an LGBTQ organization to launch a gender neutral fashion wear collection as a step towards accelerating acceptance.
They also actively promote body positivity. Here, customers can select from a wide range of products including clothing, beauty and personal care, accessories, footwear, active wear etc.. ASOS ships products worldwide and you can avail free shipping on orders above $40.
They have a hassle free 28 days return policy. Pro Tip: Check out their website regularly as they keep on adding some huge and attractive discount coupons for students (and otherwise as well) worldwide!
---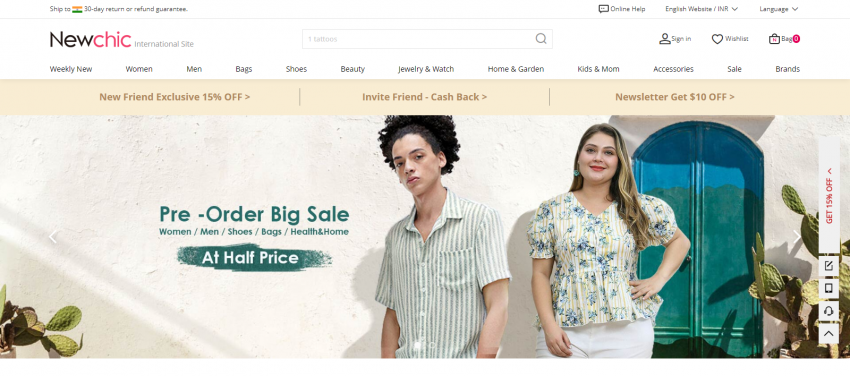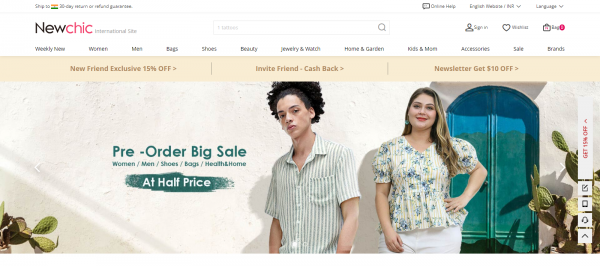 Just like its name suggests, New Chic is an online fashion boutique offering chic women's clothing for every youngster to swear by. With daily deals that go down to $0.99, you would surely not want to miss out on their all in all collections – dresses, tops, bags, footwear, skirts and every possible clothing item that exists, they have it at your perusal.
Besides, they also provide home and garden essentials, beauty and skincare products, makeup accessories etc.. This store was founded in 2015 and today has acquired shipping in the countries worldwide, which faintly highlights its success.
Their product range is inspired by providing affordable luxury fashion and beauty to modern 21st century women, who are looking for comfort and couture simultaneously.
Like Anthropologie, their collections are aimed to provide shoppers with a high quality shopping experience that will last with them. They weekly upgrade their web store with new styles and products, so be on the lookout!
---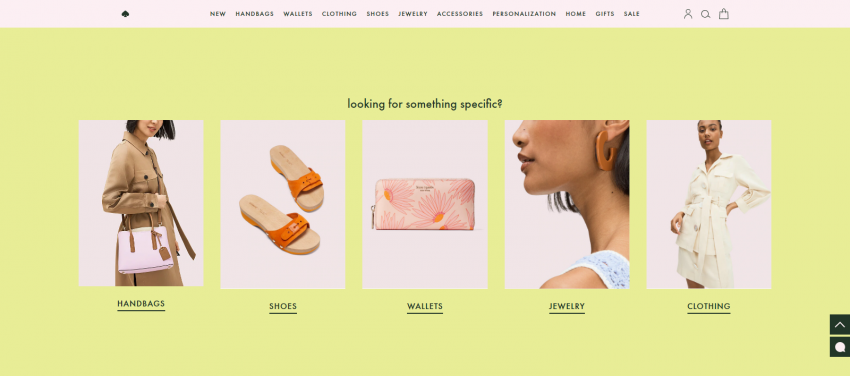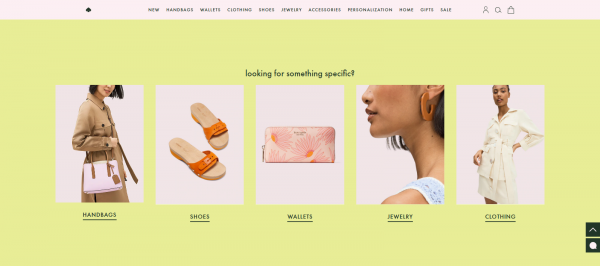 Kate Spade is an American luxury fashion design house and online store like Anthropologie, which was founded in 1993. A lot of people consider Kate Spade to be a brand for shoes and handbags, but believe us, it is much more than that.
Their apparels are something that you would not want to miss out. From spring dresses to matching sets, from swimwear to sleepwear, from bridal wear to casual wear, they have almost every look that you would want to put up.
Kate Spade offers customizable straps for your handbags, so you can get your name inscribed on the flap and get the twist lock of your choice. Also, you can get customizable camera bags for an added price.
They also offer a great selection of jewelry, a gift shop for sending little, cutesy surprises to your loved ones, home essentials and travel kits. Their sale discounts go as high as 70% off and free shipping and returns are some additional benefits of shopping from this online fashion store.
---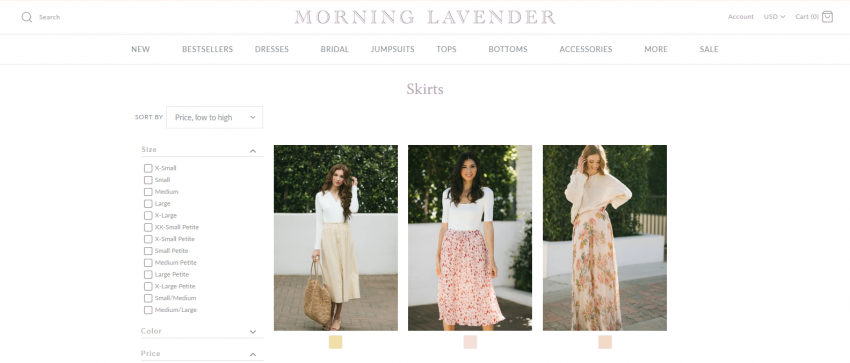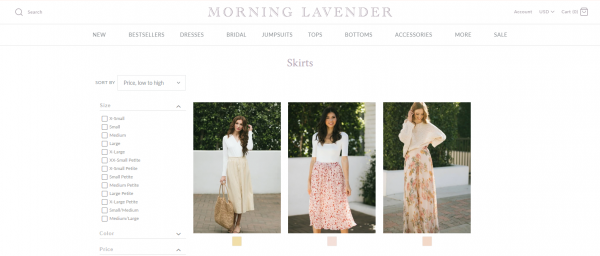 A cutesy yet fashionable online boutique, Morning Lavender is unique in its fashion collections that are light and casual with floral or cool pastels. They provide bridal dresses at reasonable costs and yet, those which are spot-on trends.
This website, with its ultra feminine couture, was launched by the wedding photographer and fashion blogger Kim Le Pham. The vogue clothing collection that they have curated boasts of everything from flocked velvet bomber jackets to suede mules, all of which come under $100.
The most attractive styles from this website include, gowns, sequined maxi dresses, cutesy crop tops and skirts. All of their clothing pieces and styles are individually and freshly curated for the real everyday woman who is always on the go.
Hence, their collection is classic, affordable and feminine. They do the searching and styling for you, and therefore, make your attire easier and prettier, that will surely make some heads turn.
---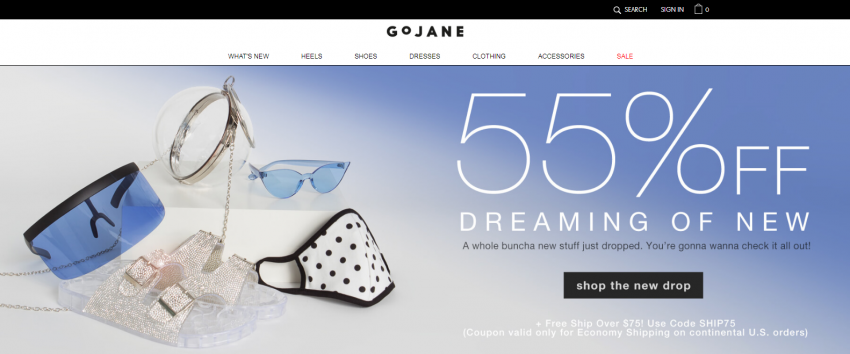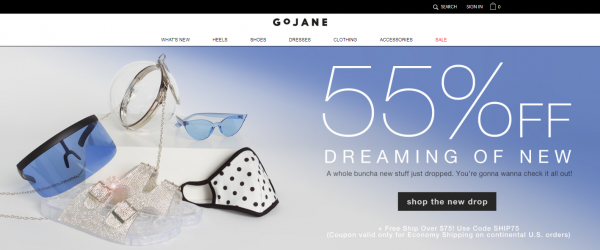 When you shop at Go Jane, there is nothing to hold you back, because from thigh-high boots to bodysuits to cute dresses, they have something for everyone and to suit every occasion.
Their merchandise is ideally suitable for teenagers and young women, with styles that are directly inspired by runway looks and celebrity wear. Their clothing is meant to define the confident, unique and trend-setting women who stay ahead of the fashion game with their unique sense of style.
At their web store, you will find a diverse range of clothing – top wear, bottom wear, dresses, accessories, denims and lingerie. They have plenty of categories and menus, so you can select the exact style type that you have been looking for, such as, you can select footwear on the basis of your shoe size, preferred color or style type.
Similarly, you can choose the clothing on the basis of silhouette, occasion, material etc.. They have also stocked up on some basic accessories, cosmetics, makeup, beauty and personal care products. Pro Tip: You ought to check out their clearance rack for some astounding discounts.
---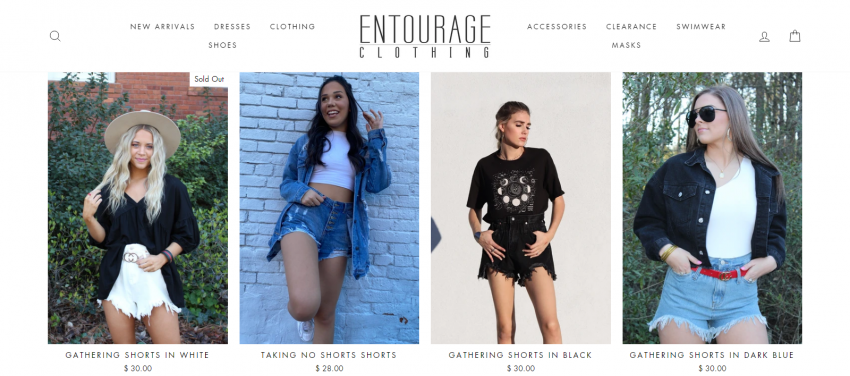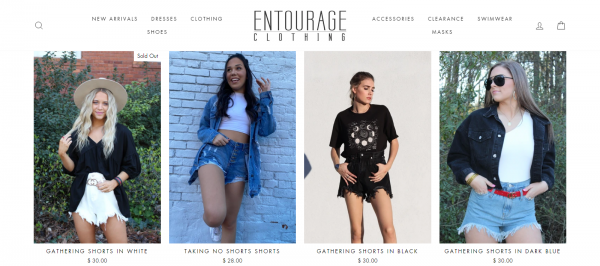 Entourage clothing is one of its kind women's fashion website that offers cutesy and trendy clothing and accessories. They also have few physical stores across the United States. A unique feature of Entourage Clothing is that all of their products are priced under $42.
This means that you can purchase your complete outfit with accessories for as low as $100. From casual dresses, animal prints, little black dresses, floral jumpsuits, pikos, kimonos, graphic t-shirts, flared trousers to their astounding collection of accessories including footwear, jewelry, sunglasses and bags, you will never get enough from here, to satisfy your fashion cravings.
Their collection of tops is worth stealing a look at and is the perfect upgrade to your existing wardrobe. You would be surprised to know that their sale prices go as low as $2! Plus, you can always be on the lookout for the frequent discounts and promos that they announce. They provide free shipping on orders above $50.
---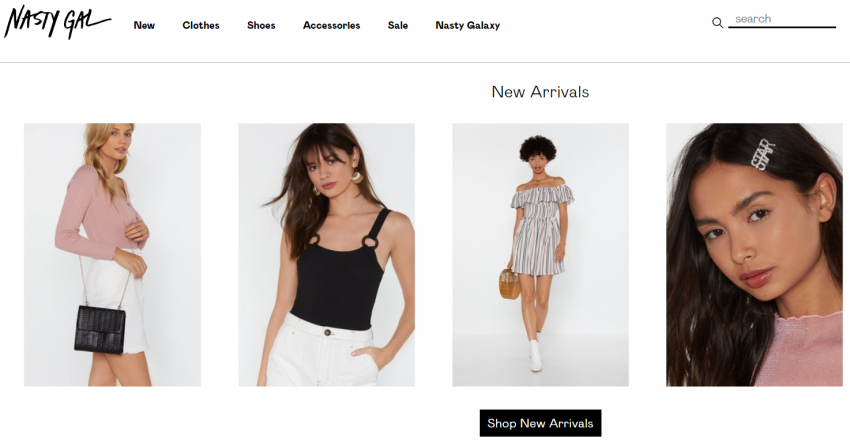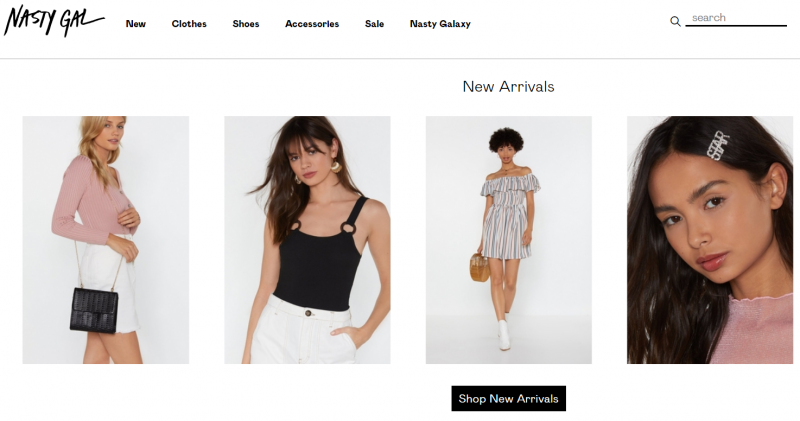 It is one of the fastest growing American fashion retailers that was once a platform for second hand apparels. Nasty Gal has turned things around and has now become one of the highly sought after online fashion shops for young and vibrant women.
Just as its name implies, the platform offers trendy women's fashion clothing for every occasion, be it a party or a weekend getaway or a formal meeting, if you are looking for trendy apparel or accessories, Nasty Gal has you covered.
Here, you will find everything that you are looking for – knitwear, stay at home clothing, trendy dresses, statement tops, exclusive bottom wear, athleisure, swimwear and what not. Their fashionable apparel will truly awaken the diva inside of you!
They regularly post attractive daily deals on their website, that is a must to check out, for it comes with massive price cuts. One of the perks of this platform is their 30 days returns policy. You will also qualify for free shipping for orders above $75.
---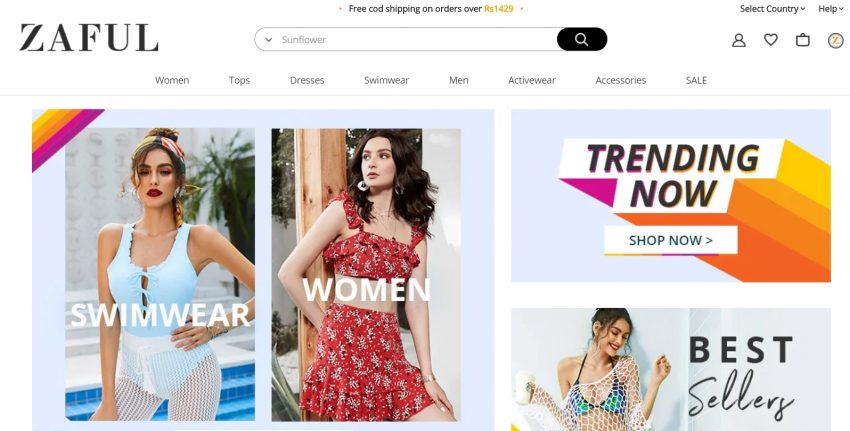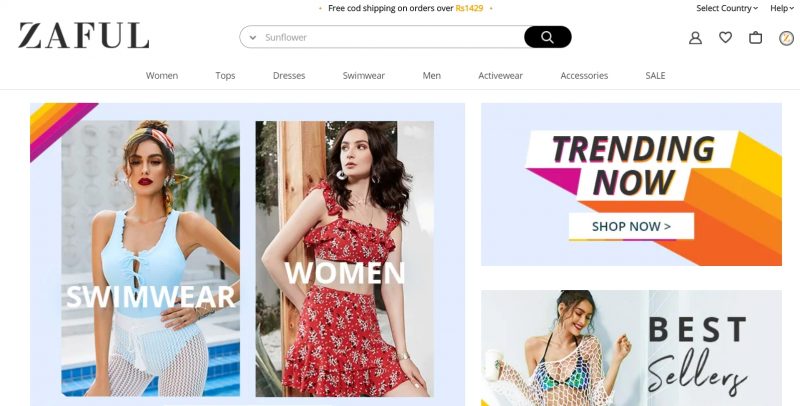 If you are looking for trendy and fast fashionable clothing, look no further than this amazing web store, which is one of the best online stores like Anthropologie, operating globally.
Zaful is your one stop shop for today's most daring and edgy fashion apparel. Their women's clothing collections are all about redefining trends, design intelligence and exceptional quality to satisfy the needs of every aspiring fashionista, and all of it at prices that are affordable for all.
Their unbeatable variety of prints and patterns, styles, materials is something to mull over. They have everything from florals to animal prints, from formal wear to stay at home pajamas, from athleisure to lingerie, from holiday wear to party outfits – there is hardly anything that you would not get at this online clothing store.
Besides, do not forget to check out their immense collection of accessories which includes sunglasses, hats, jewelry, scarves, bags and footwear among others. While on their website, you can also browse products on the basis of latest trends.
---
So, get on with exploring the latest fashion trends by checking out these fashion stores like Anthropologie, because wearing the latest, designer fashion clothing is no longer a pricey story.
Give your wardrobe that much-needed upgrade with their diverse range of clothing and accessories and we are sure, you will not regret it in the least.