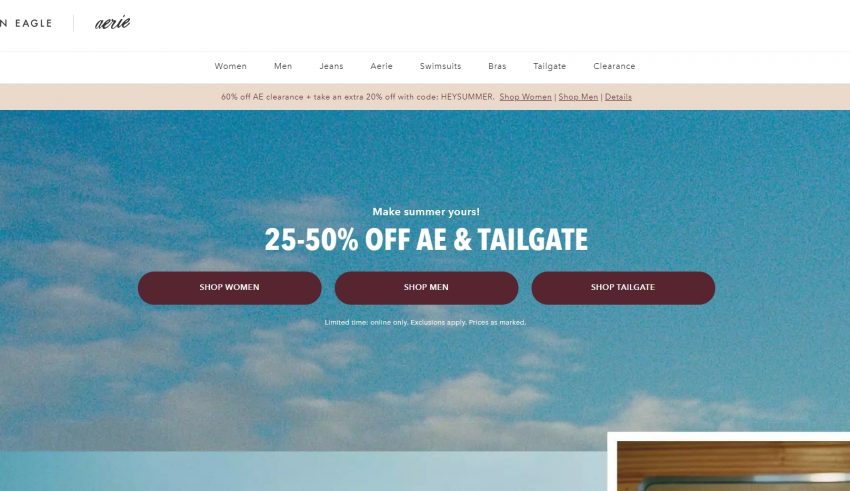 Ever since it's launch in 1977, American Eagle has been delivering vibrant, trendy clothing that is catered specifically to the tastes of the free spirits among millennials and gen-z.
A simple click to go onto their website will show you visions of the American dream; cruising down highways, road tripping with a bunch of friends, and basically living life to the fullest. All their items mirror this ideal, with fun prints, comfortable, breathable styles, and colors that represent the good times.
But, if you're thinking American Eagle is the only place where you can achieve this aesthetic, you could not be more wrong! We've compiled a list of stores that you can visit in order to find this style, and maybe with a little extra 'you'.
Here are the Best Alternatives of American Eagle Stores: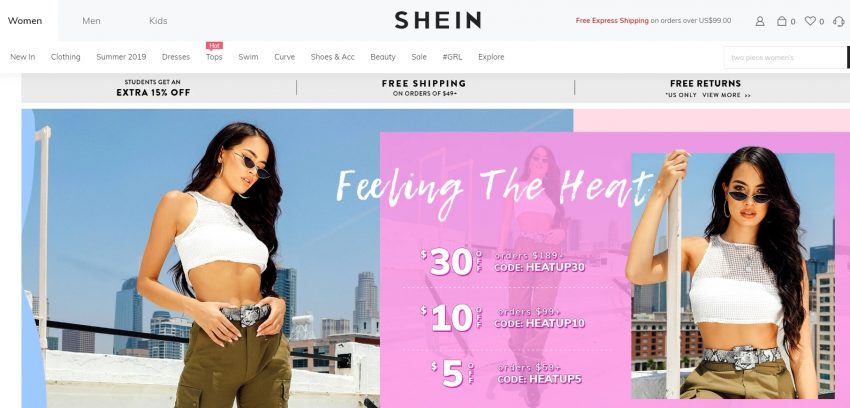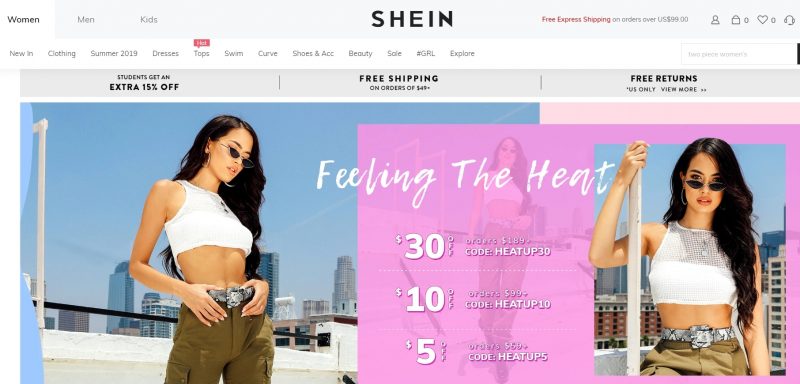 Shein is quite a popular choice for people who are looking for online fashions stores which sell items at a cheaper rate. It is one of the OGs when it comes to fast fashion pieces. Most of the clothing items and other products that you find on Shein looks similar to some of the high-end designer stuff but the price is significantly lesser.
The quality of the product is not as good as it's high-end counterpart but that is an obvious compromise. If you choose carefully you can buy a bunch of dresses for quite less to last you a long time.
---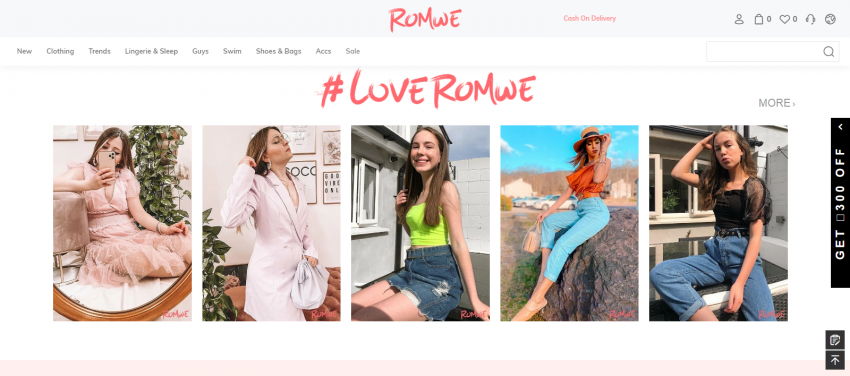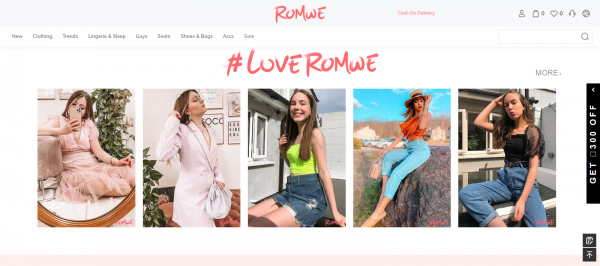 Romwe is another online fashion store that many people use for buying cheap fashionable clothing. The parent company of both Shein and Romwe is the same which is why you will find designs similar to Shein on Romwe.
The edge that Romwe generally has is that the products and shipping costs are priced less. Also, you can get free shipping for orders over $15. They have a huge selection of apparel and accessories to choose from.  Head to the website to get a feel of it and see if it is worth your money and time.
---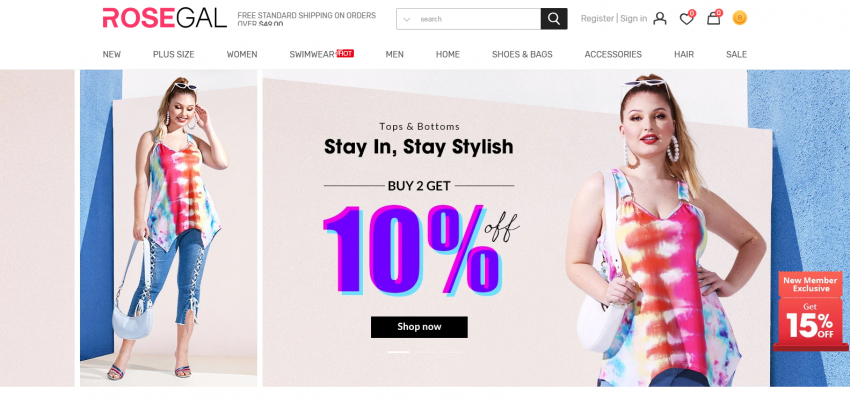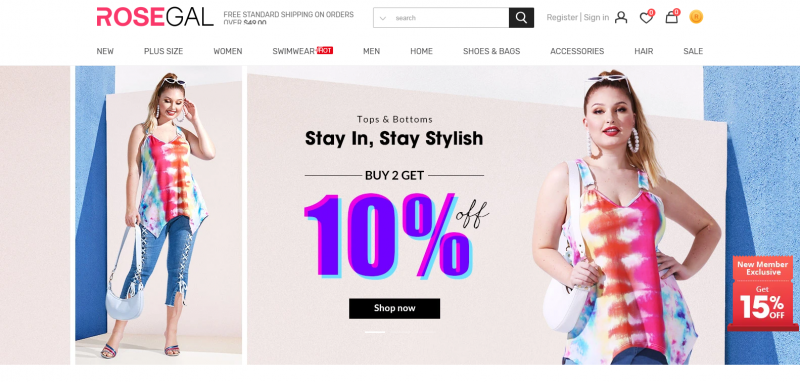 Another online store that one can check out for affordable fashion products is Rosegal. It is a store which houses some of the latest trends and styles when it comes to fashionable clothing.
This store was opened by a bunch of friends who were passionate about fashion. One thing that is special about Rosegal is that it is good for people who need plus size clothing. They have special sections dedicated for that making it easier for such women to find stuff geared towards them.
---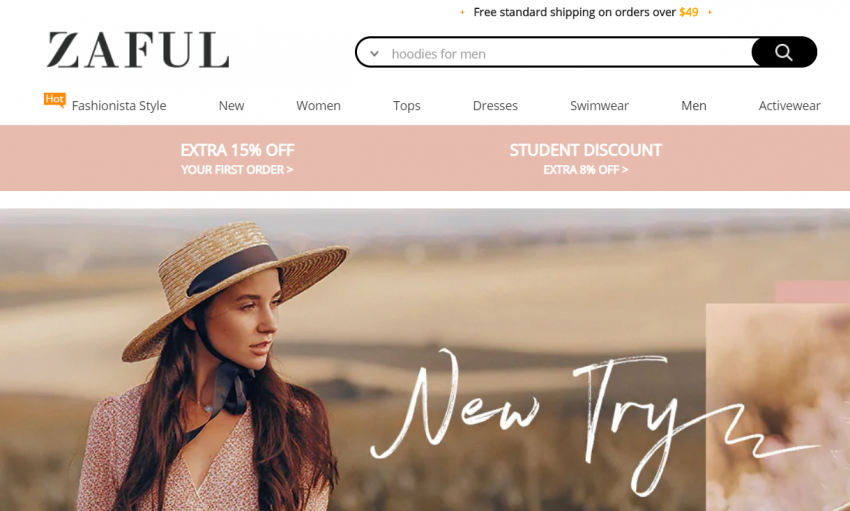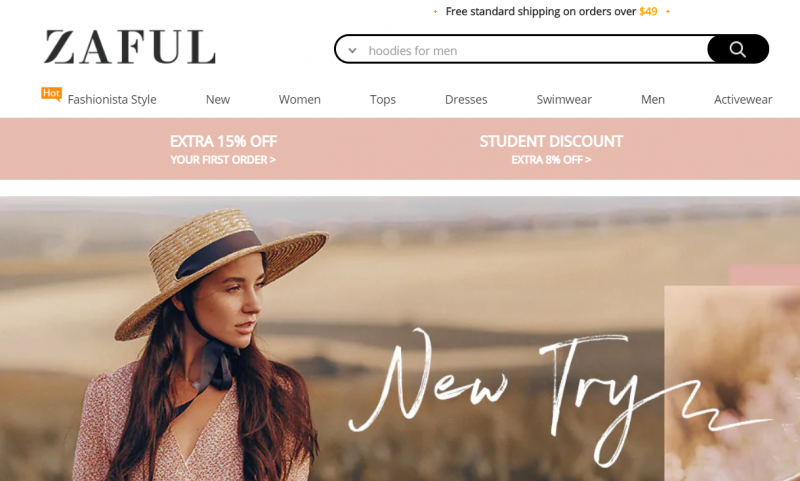 One of the super affordable stores that we could find which sells a bunch of different types of fashionable apparel and accessories is Zaful. It sells super trendy and youthful fashion items.
They provide a bunch of discounts to their customers which helps them save a few bucks on every item they buy. They have a wide selection of items and you can get a bunch of items to fill your wardrobe for less than say $12-$15. Visit the website and see if it is something that you find interesting and useful.
---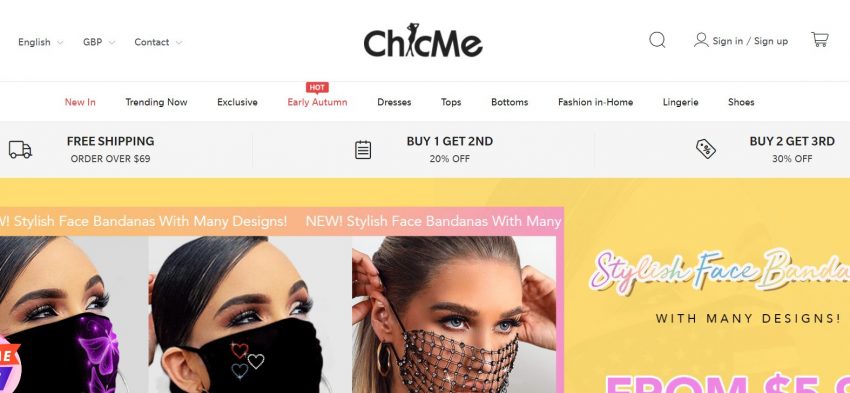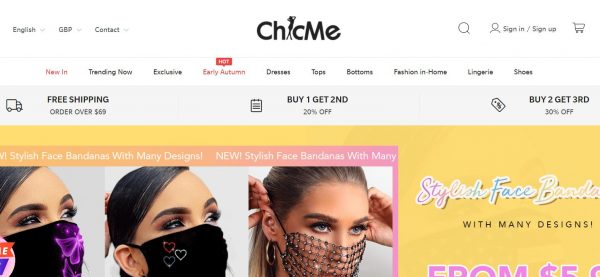 Chic Me claims to be a website which has a different tone when it comes to women's fashion. It considers itself to be unique in that respect and offers performance-price products which mainly includes women's clothing and various accessories like jewellery, watches, shoes etc.
The store claims to have more than 100,000 product styles with new styles being added every day. You can find stunning pieces for quite less on Chic Me as they give regular discounts and hold regular sales.
---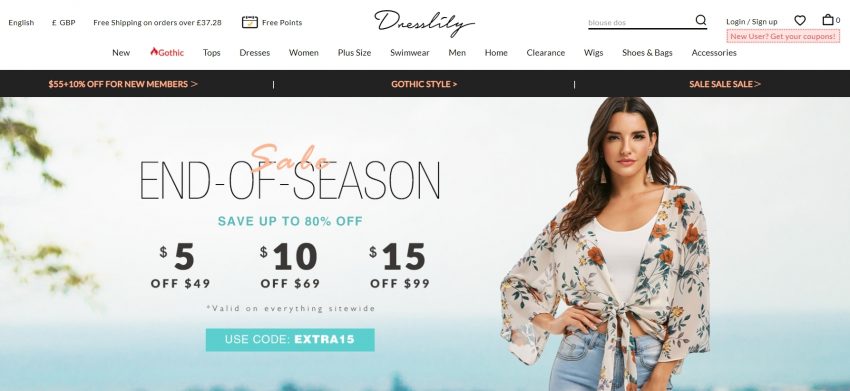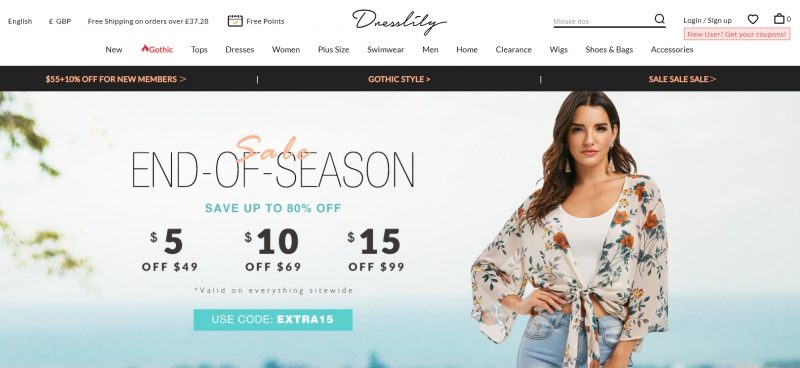 Dresslily is a good website if your taste in fashion is not always looking for edgy and trendy clothing. It has a bit of a vintage style when it comes to fashionable clothing.
The quality of items that you get here are very similar to Shein and the same goes for the price. The shipping usually takes around 2 weeks. The shipping cost is not much either. We liked the different categories and selections of products it had from swimwear to casual wear to party wear to sleepwear and much more.
---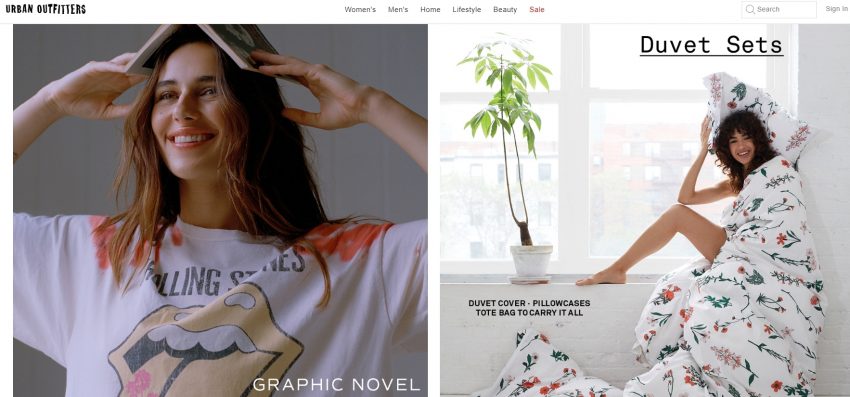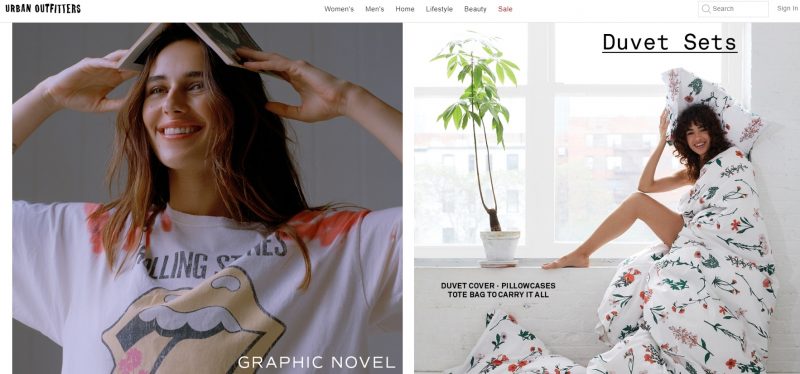 Urban Outfitters is a brand you cannot escape, either in the US, UK, Australia or anywhere else in the world, frankly. A big name, every second person finds something they love in Urban Outfitters; its popularity, as well as its commitment to providing clothing that goes well with the times, is what made us put it on our list!
Urban Outfitters hosts a collection of brands, among which some big names are Nike, FILA, Champion, Doc Martens, VANS, and Levi's. They pride themselves on staying on top of trends, and going to their categories you'll find one specifically tailored to the trends of the time. Be it tie-dye, the season's specials, necessary basics, and more. With their wide variety of styles, you are bound to find something that closely matches the aesthetic of American Eagle!
---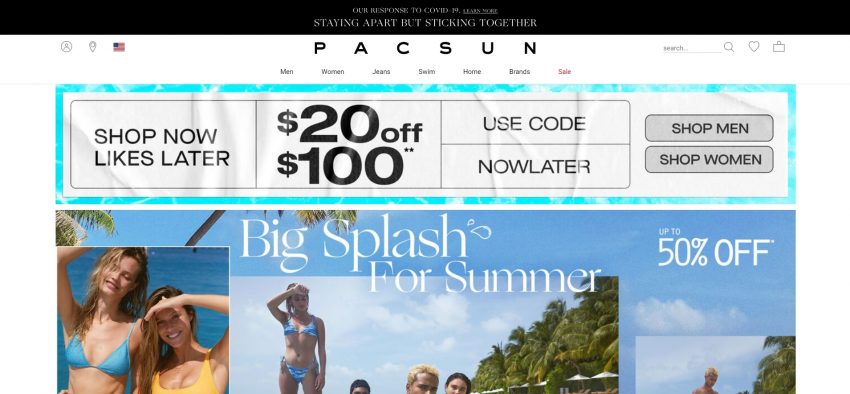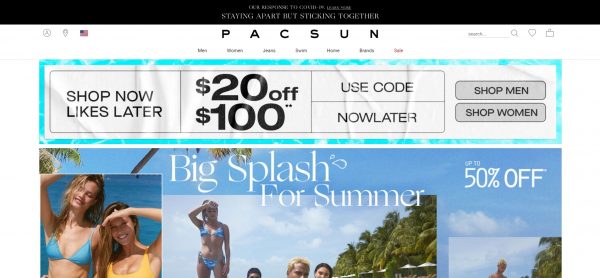 Honestly, how can we think the words "free spirit" and not include PacSun (Pacific Sunwear) on our list? The California-based label is extremely popular for its trendy activewear and leisurewear, closely mirroring the "American Dream" aesthetic we so love over at American Eagle. The only tiny difference being that the American Eagle website features a more arid terrain, and PacSun's website features the ocean! But this difference is exactly what makes them unique; like identical twins with their own personalities, each appealing and lovable.
You're definitely going to find something that accurately fits into the aesthetic you're going for among PacSun's vibrant, trendy, comfortable, youth-oriented clothing!
---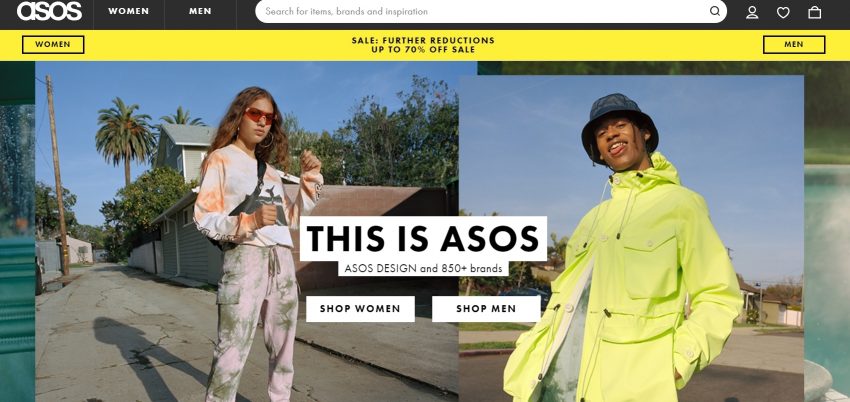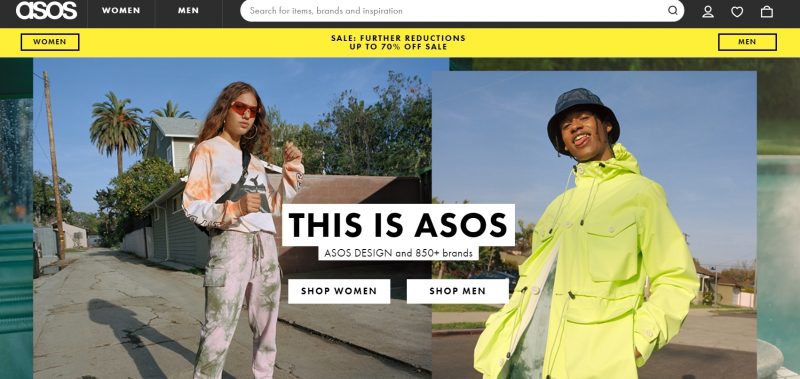 Asos is the mother of all well-known, loved websites. With clothing items from over 850 brands, Asos is a hub for all sorts of clothing styles and aesthetics, merged together to form one website we cannot avoid visiting when looking for something American Eagle-esque.
Although based in the UK, Asos is popular all over the globe for providing stellar clothing with great quality and even better style. True to the UK landscape in contrast to the American, Asos features equally trendy clothing but in more subdued tones; a little more sophistication on the same items. So, if you're looking for a quieter version of American Eagle, you're bound to find it here.
Also, among the 850+ brands they feature, they also showcase certain items from American Eagle, which means you're definitely going to find something with their aesthetic. Just scroll around and you're going to come across a multitude of brands that have a similar style!
---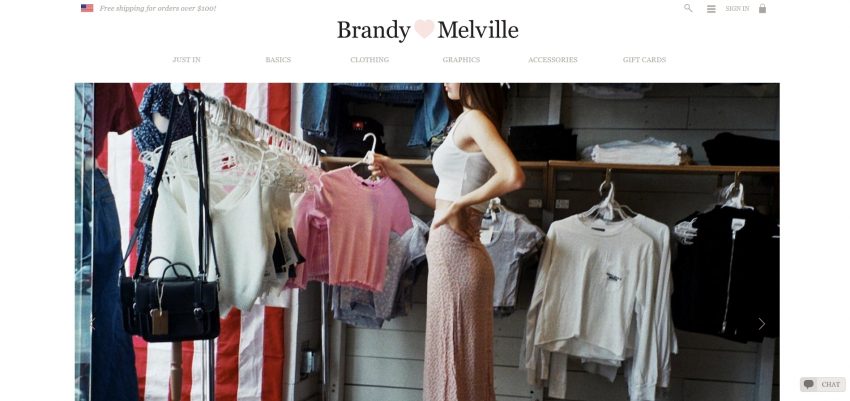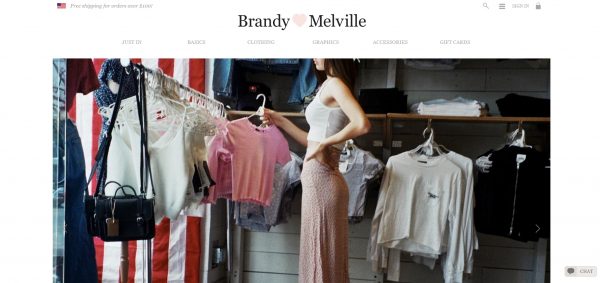 Founded in 1970 in Italy, Brandy Melville has grown to be one of the most popular fashion brands in the US, and every second person will have Brandy Melville adding to their closets. Brandy Melville is known to produce quality basics that are necessary items in everyone's collections. From their tops to their denim shorts, crop tops, 80s style jeans, Brandy Melville has definitely become a staple for many.
Their 'basics' closely reflect the style of American Eagle. Also, that both of them are youth-oriented brands that account for a certain hip homogeneity in their styles. They're universally trendy and appealing to most people! So, if you like American Eagle, you are bound to love Brandy Melville!
---


Now, everyone's heard of GAP. You, me, your mom, and everyone's grandmom, which makes sense since GAP is one of the biggest clothing retailers on the planet! If you're here, chances are you were taken to GAP by your mom when you were 10 and needed new clothes for the beginning of the school year! Ever since it's conception in 1969, GAP has been one of the most popular and well-loved clothing brands for many generations, and who can blame them? GAP has been producing quality essentials for everyone's closets.
With their subsidiaries, the Banana Republic and Old Navy, they cater to a variety of tastes, including the tastes of those who love American Eagle. While they aren't youth-oriented per se, they do have specific categories aimed at certain age groups. The recent introduction of GAP teens seems pretty promising! So, if you love American Eagle, let your inhibitions down and head on over to GAP for a similar, comfortable style!
---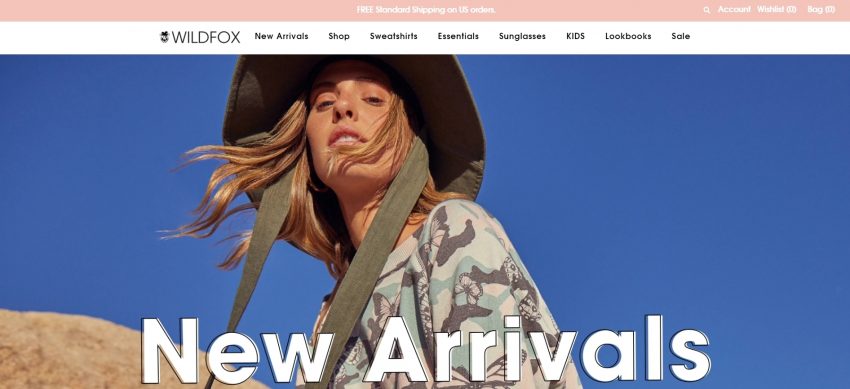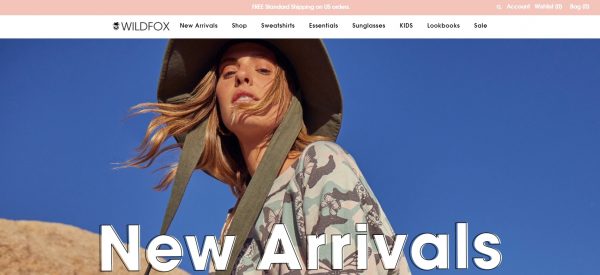 Next on our list, we have Wildfox, not the most known brand out there, but definitely a good find that you need to visit. A quick click onto their website will tell you exactly how similar the aesthetic is to American Eagle. Heck, you totally have the free spirit, traveling through the arid states of US vibe there! They're especially good with their sweatshirts, loungewear, and clothing essentials!
Go onto the 'sweatshirt' category and you'll find a specific subcategory names 'road-trip sweatshirt'. I mean, how great is that? We can safely, and surely guarantee that if you love American Eagle, Wildfox is definitely up your alley, so don't forget to check them out! You're bound to love them and find something that fits in perfectly with your desired 'American Eagle' aesthetic!
---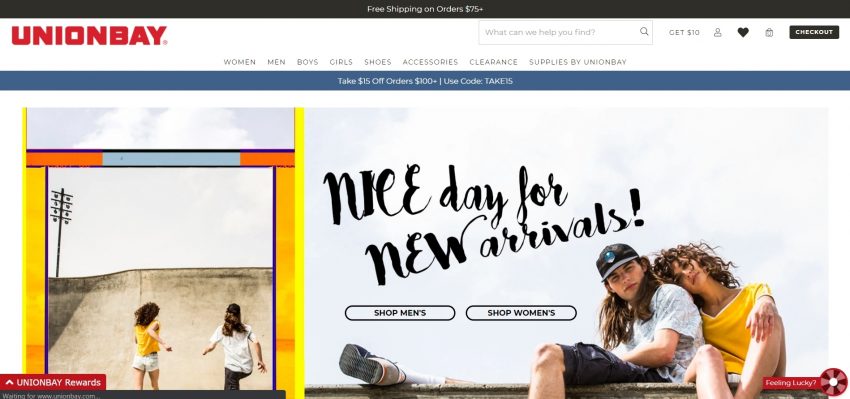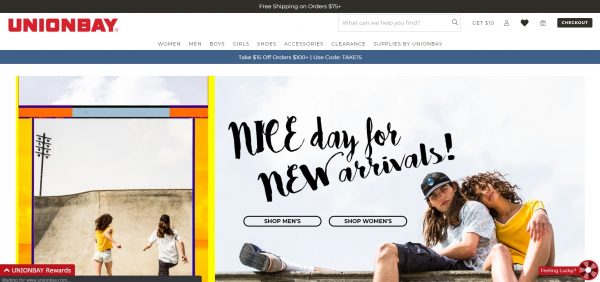 We might just have saved the best two for last! Nearing the end of our list, let us introduce you to UnionBay. If you're someone who's loving American Eagle's current trend of tie-dyes, loungewear, and funky prints, UnionBay is the place to be! A stop at their website will show you exactly how similar the aesthetic is, with UnionBay adding a little tinge of 'skater' into the mix.
With their comfy hoodies and sweatshirts, cut-off shorts and denims, they come to closest to achieving the look you've been going for. With frequent sales, discount codes, and spin-the-wheels, they're also super affordable, which is an added plus you know we love!
---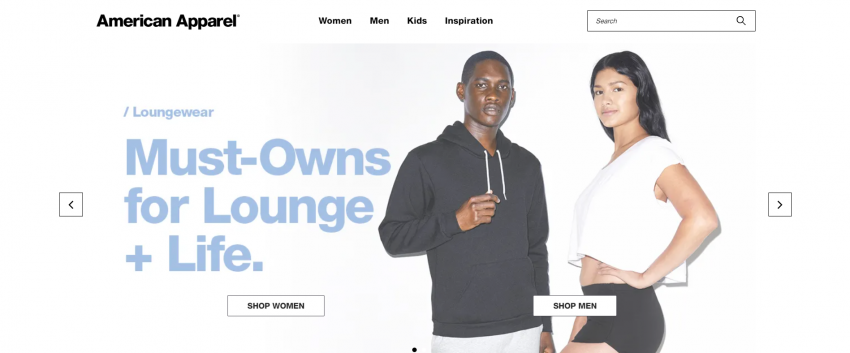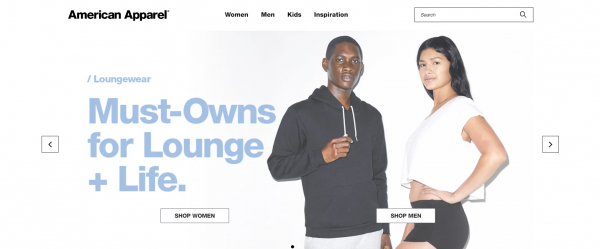 Ending with possibly one of our most favorite brands on this list, we bring to you American Apparel. Founded in 1989 by Canadian Dov Charney, American Apparel has grown to be one of the largest clothing retailers in North America. Their popularity declined in the middle, but they are back with a bang, and ever since have been on an upward trajectory.
They produce basic clothing that is bound to be loved by everyone, and especially you if you're a fan of American Eagle! With their vibrant colors, muted solids, and closet essentials, they've become a popular brand among everyone.
Not to forget, one of the main reasons we love them as much as we do, is that they ethically source all their clothing, and do no have a single sweatshop, which is something we respect and admire so much! Head on over to American Apparel and buy your clothes without having to wonder if they're not treating their workers right.
---
And with that we come to the end of our list! Tell us what you think of these brands, or if you feel like we missed out on any important brands that are similar to American Eagle, let us know!